Life on the Hanoi Train Tracks
Hey there! This post may contain affiliate links, which means I'll receive a commission if you purchase through my link, at no extra cost to you. Please see my legal page for more details.
How to experience life on the Hanoi train tracks by way of the famed Train Street.
Updated August 2021: As of mid-October 2019, tourists are no longer allowed to stand outside by the rails of Train Street. However, you can go inside one of the bars lining the tracks and watch from there. Views would still be good. I recommend giving it a shot. Comment below if you have updated info!
In America, we are used to barriers, "no entry" signs, and laws limiting our access to certain areas. Our litigious society – for better or worse – rarely permits entry into a danger zone.
So I often find myself laughing a little in Southeast Asia when I end up in some kind of death-defying half-splits, with one-leg precariously perched atop razor-edge rocks with nothing but a certain-death amount of space between me and the far-off ground beneath – all in the name of a picture.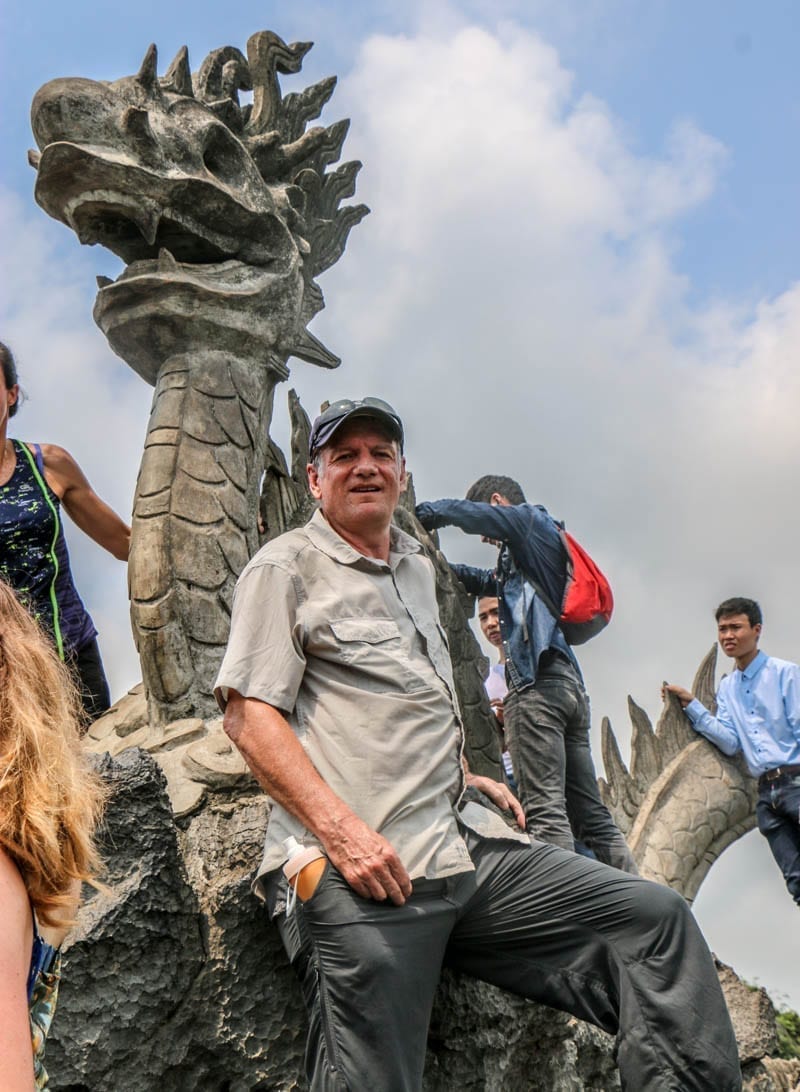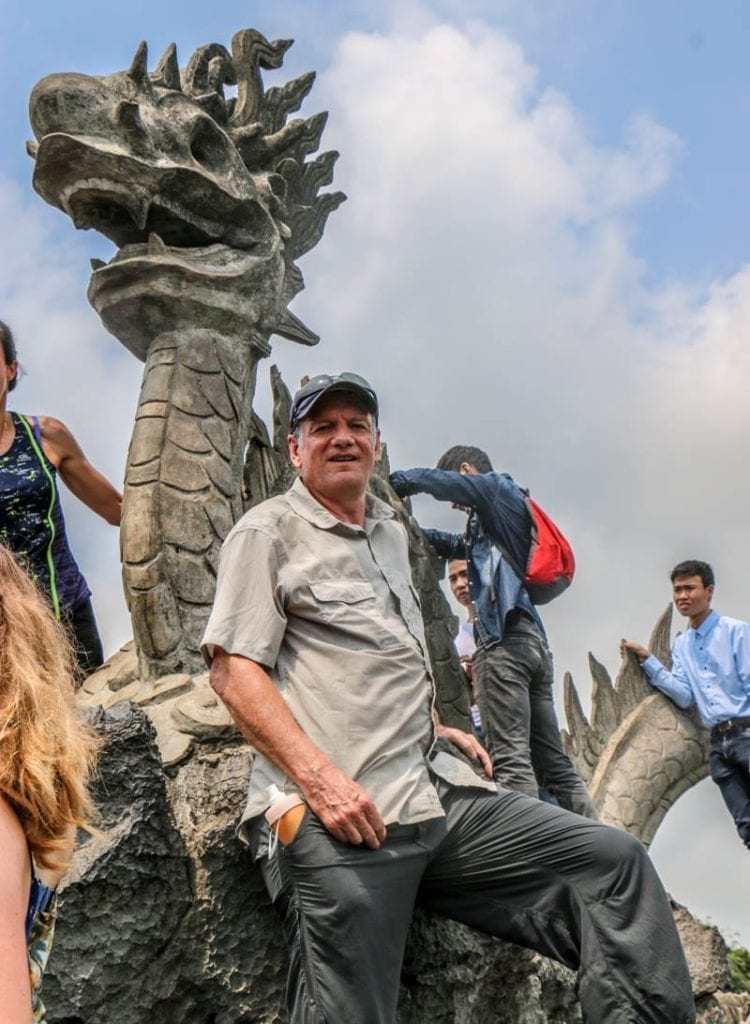 It's just different here. It's a less litigious society, certainly, but I think it has more to do with the fact that space is more limited. People don't need the same space "bubble" that we've developed in the states and, quite frankly, space does come at more of a premium.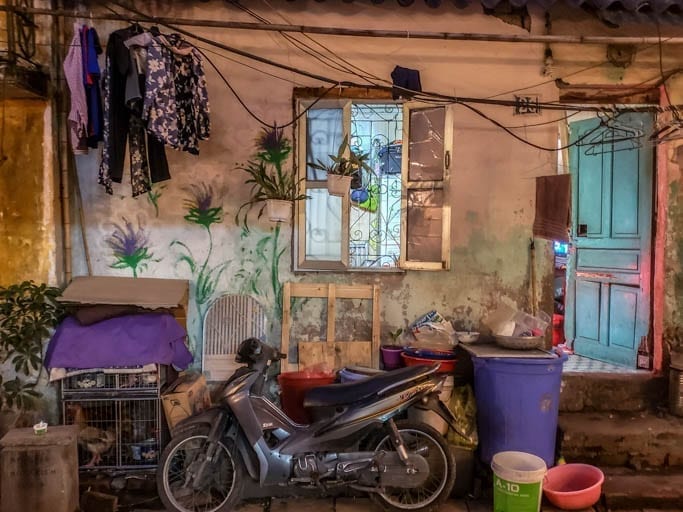 That's exemplified by Train Street in Hanoi. It's now a "Top Instagram Spot" in this city of scooters, beauty, and scooters amidst beauty.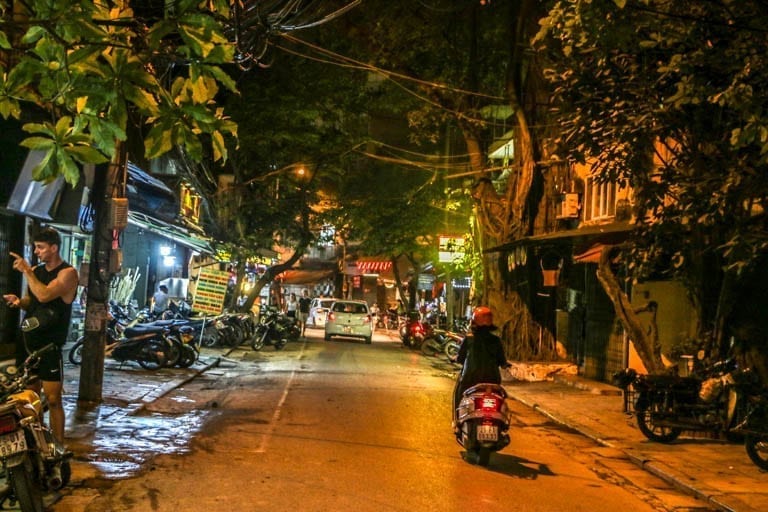 "Train Street" is what we tourists call it on TripAdvisor, but this is a legitimate residential neighborhood that operates on top of the train tracks. It's life on the Hanoi train tracks.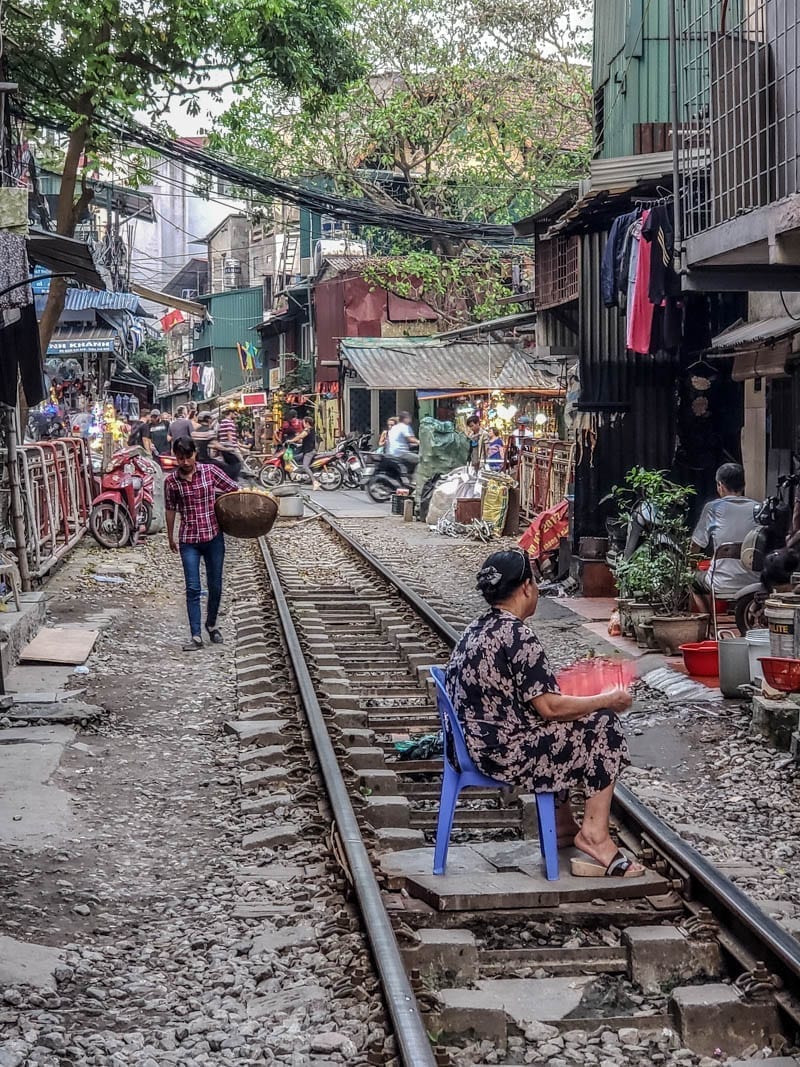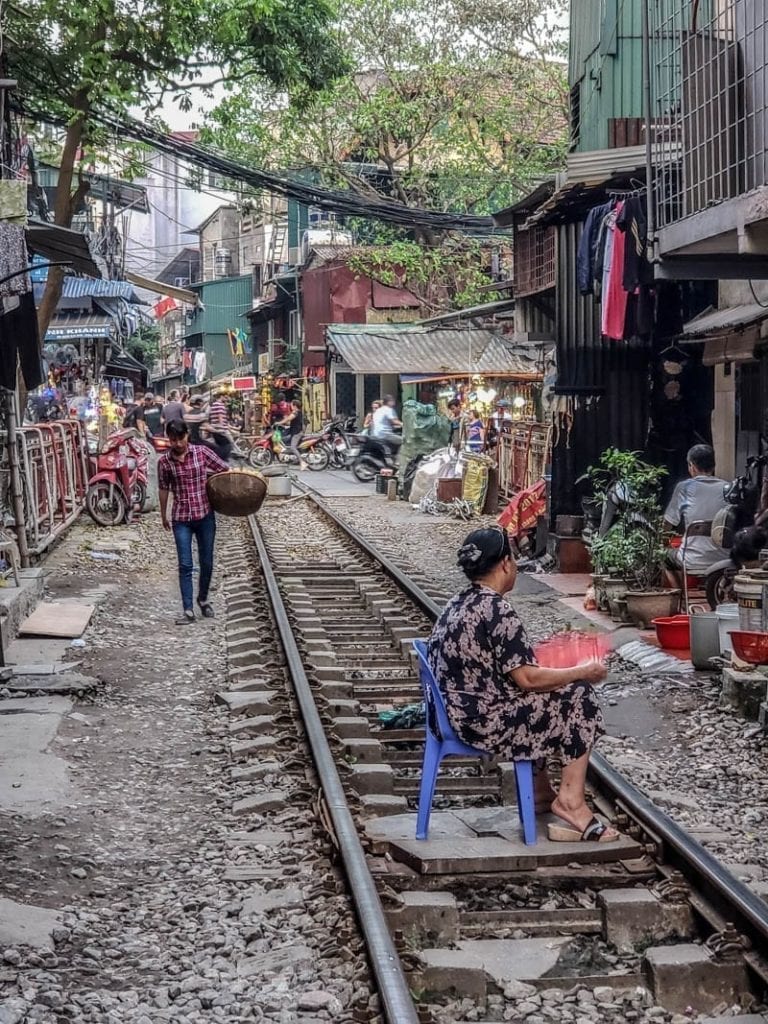 They know the schedule of the train and, when it comes through, they clear out. The games stop, the chairs scrape to the side, and the laundry gets an added gust of drying power as a no-joke train rips through the middle of this narrow neighborhood.
Then life continues on.
The locals have gotten wise to the "instagrammable" power of the place, so there are pubs set up along the tracks where you can observe life on the Hanoi train tracks.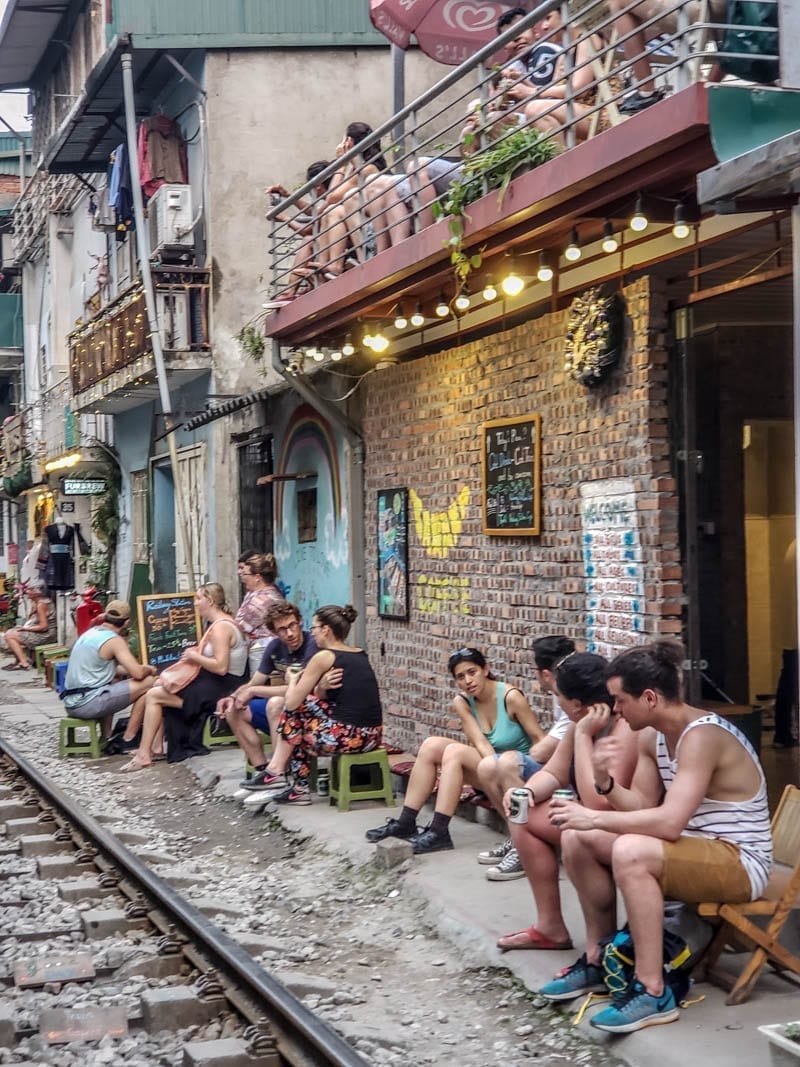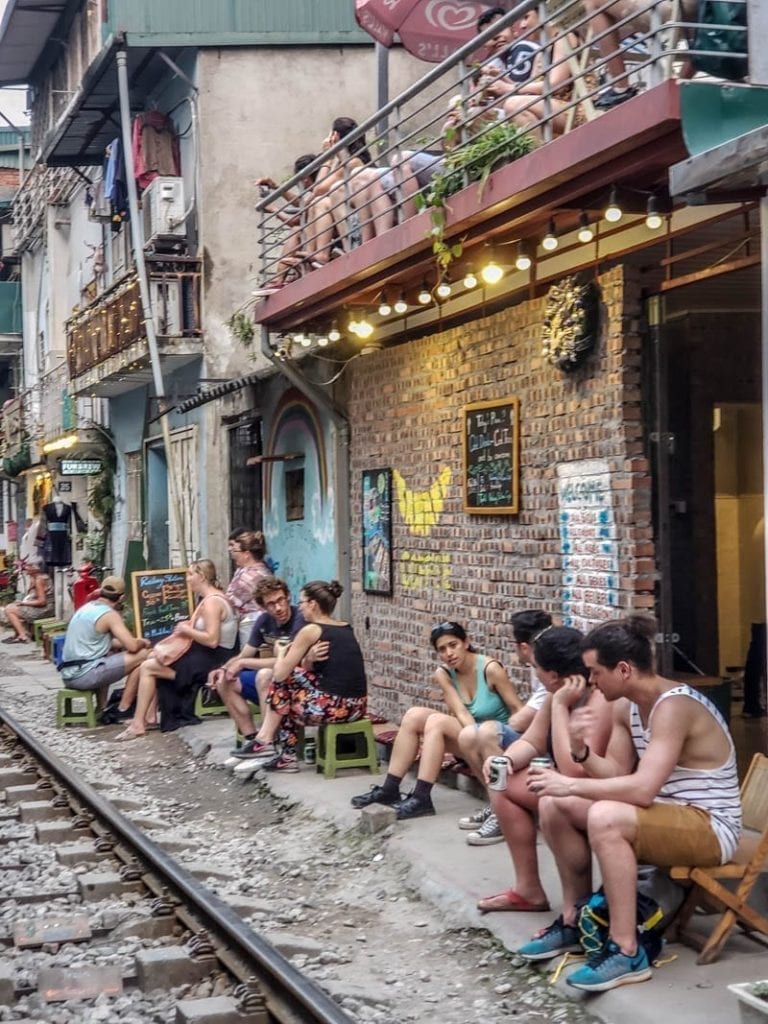 If you've ever worked in a restaurant, you know how nice it is to know exactly when the rush will come – and the bar owners here know just that. Twenty minutes before the train is scheduled to zoom through the neighborhood, the bars fill up.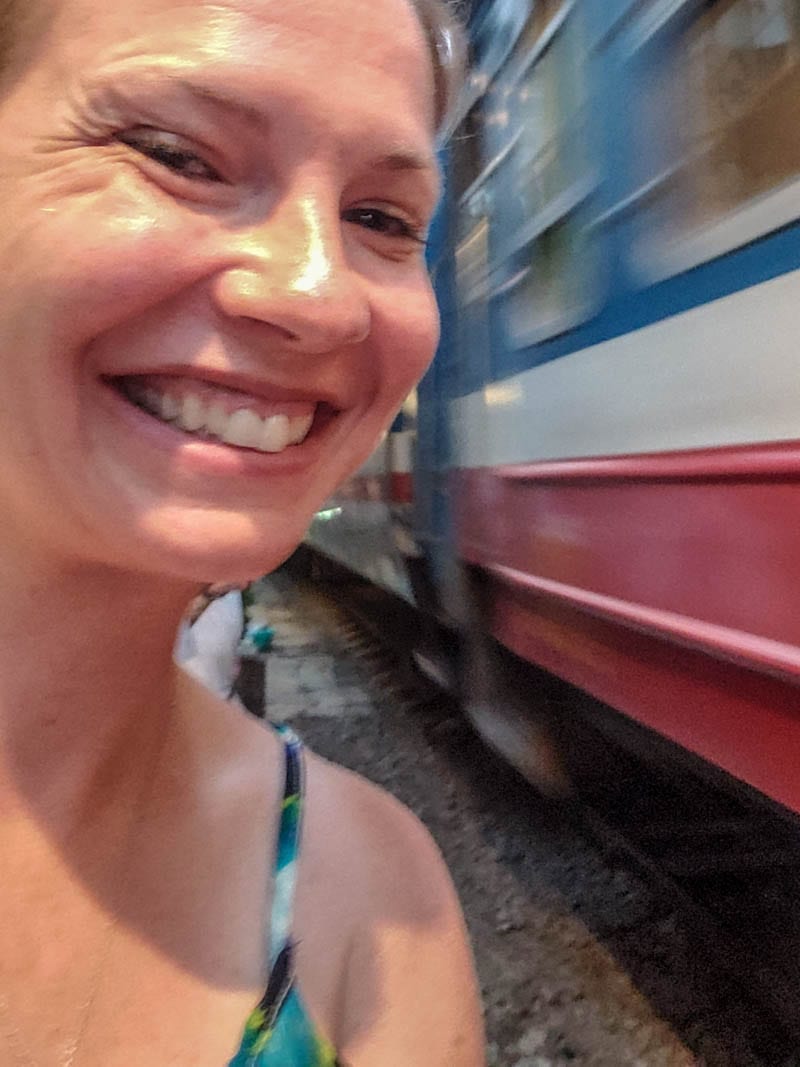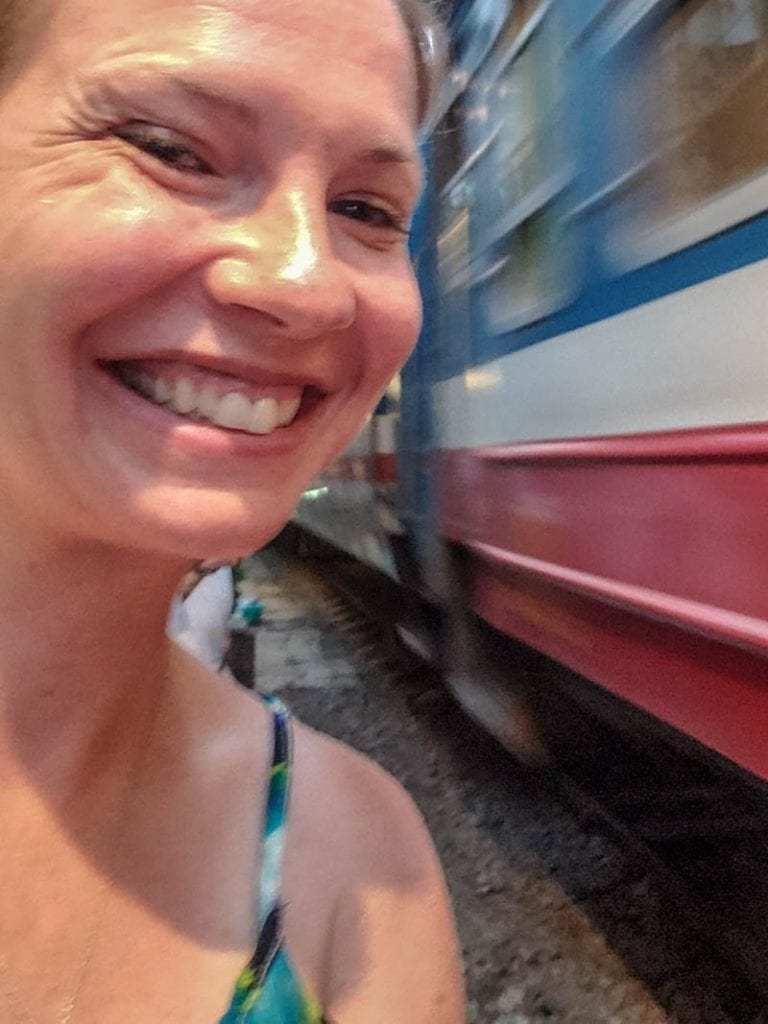 And then they will bring the bill and all goes quiet until the next train. The bartenders and servers also act as a sort of safety patrol, ensuring that everyone stands up and out of the way of the train.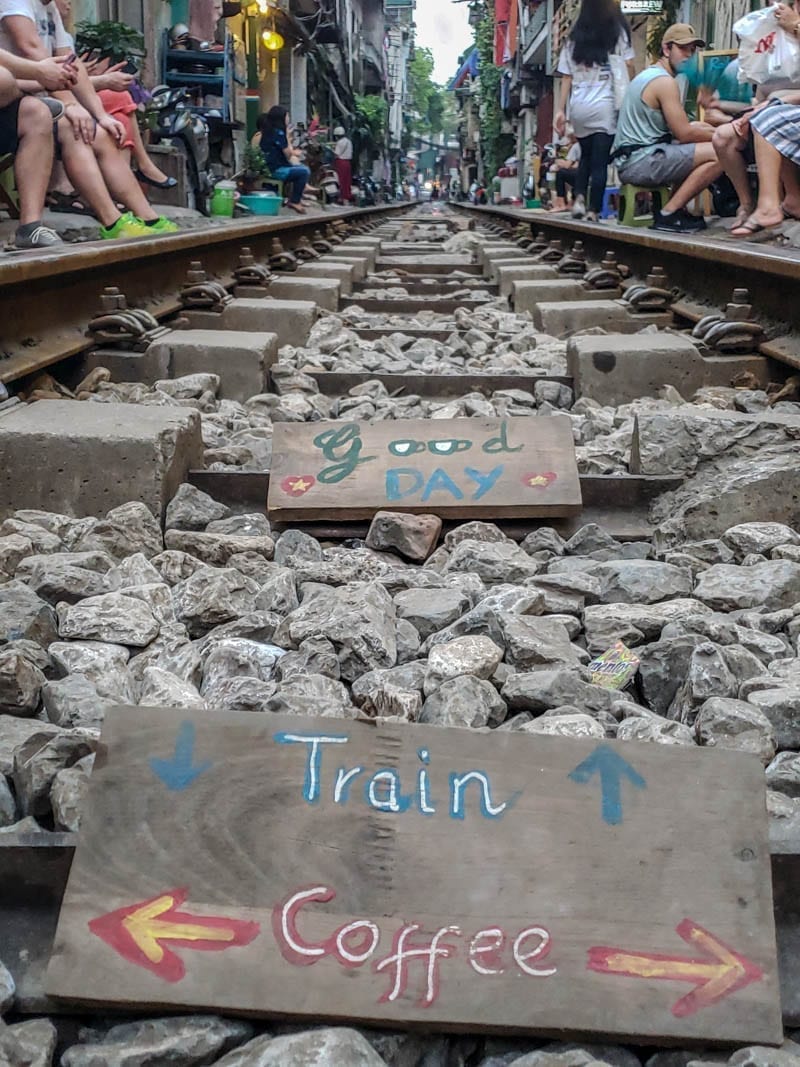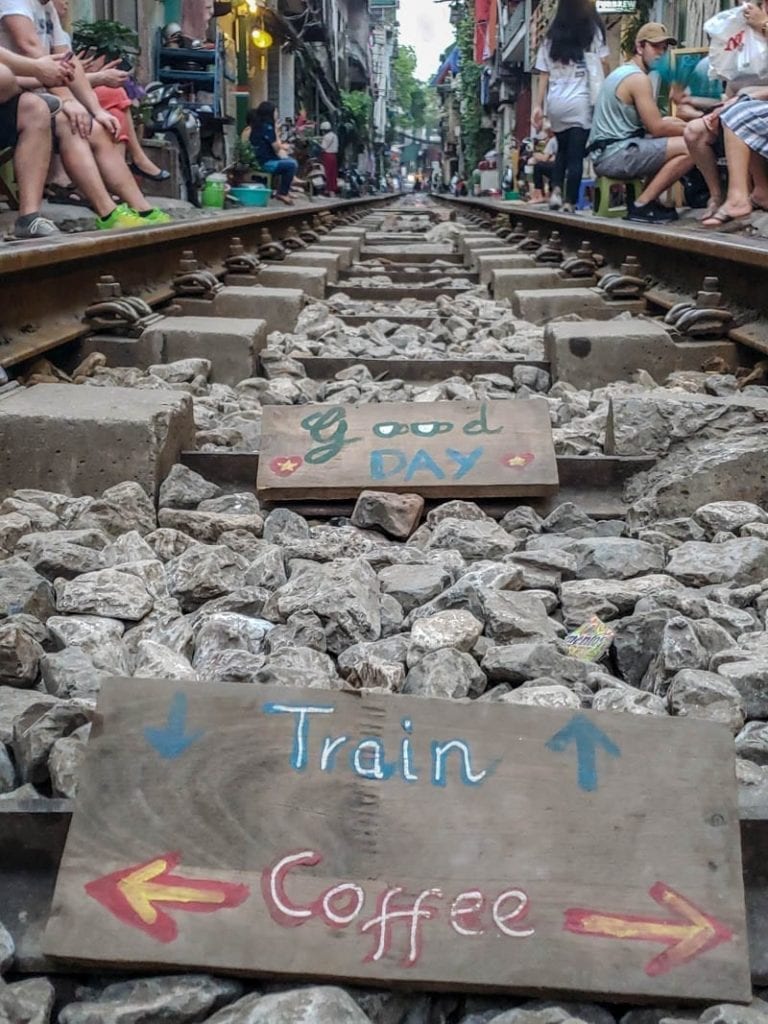 I loved my time on the train tracks. I drank my beer, took my pictures, and marveled at the easy-going, adaptable, entrepreneurial attitude of the Hanoi people.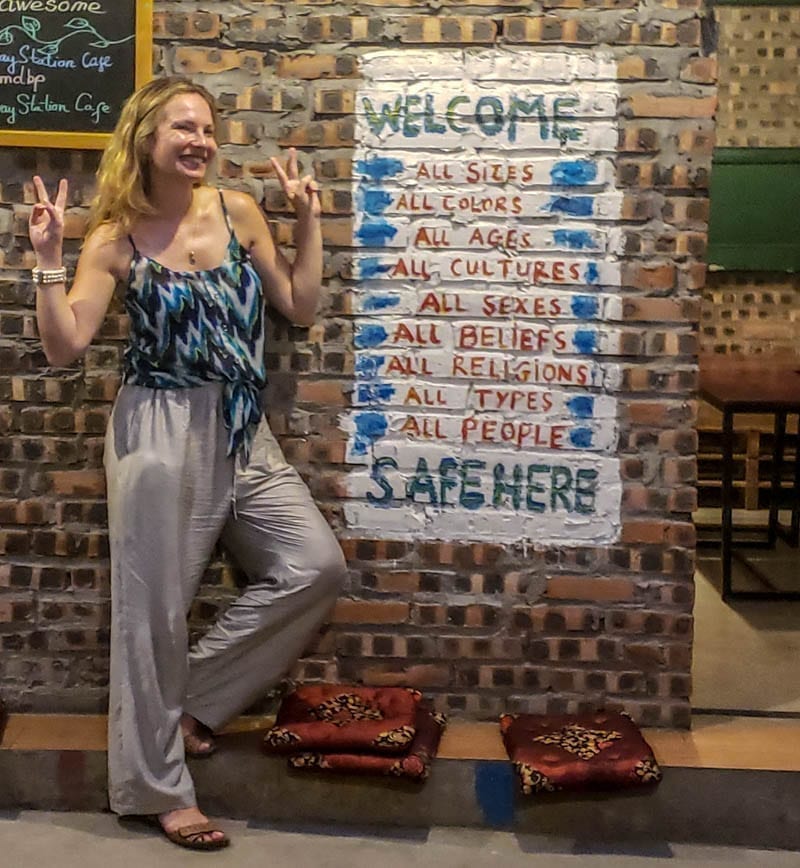 My dad and I even laughed at the limited signage and we played at being just a little bit dangerous.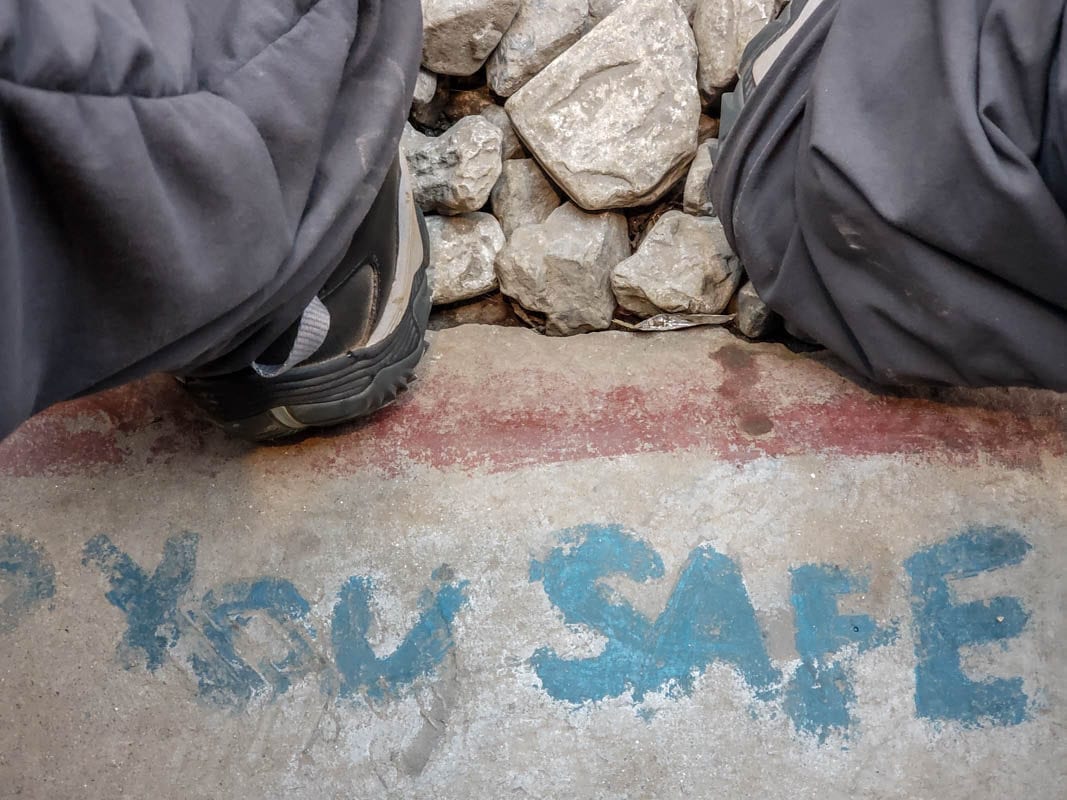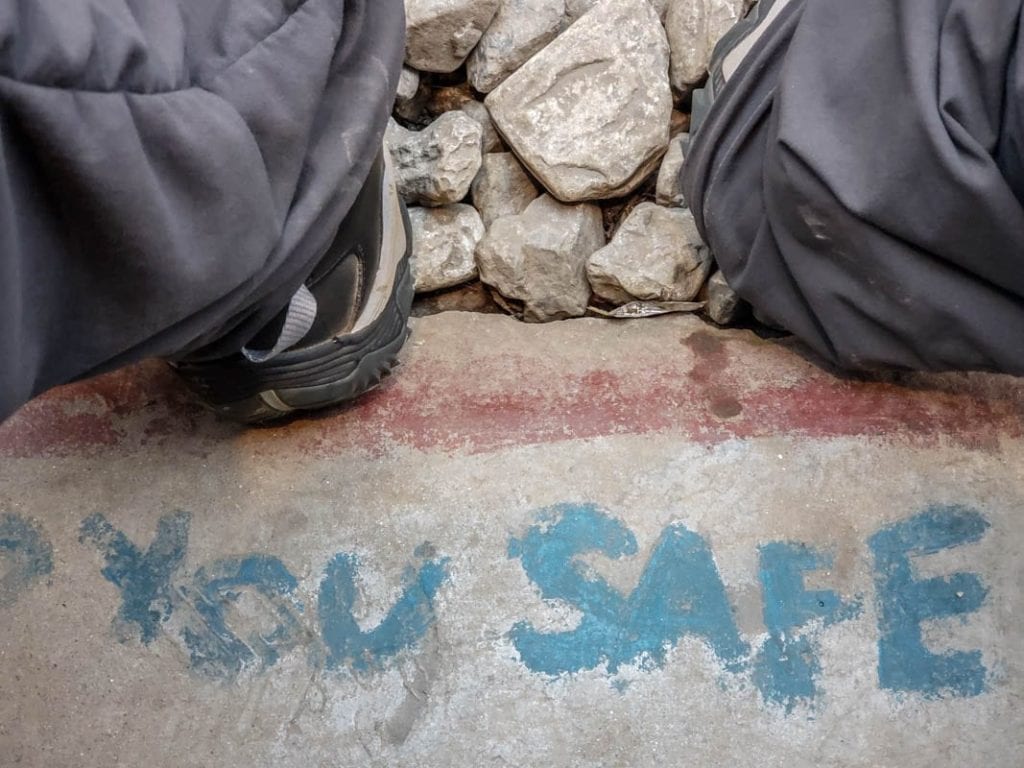 Where to stay near Train Street in Hanoi:


And then, not one week later, on a night-train from Ninh Binh to Hue, I saw firsthand how fast this easy-going, adaptable, entrepreneurial attitude can end a life in nanoseconds.
I wrote about that disturbing experience on my page on Medium. Click here if you wish to read about seeing a real train wreck.
About the Author
Hi! I'm Jen!
I'm a freelance writer and travel blogger who quit my nine-to-five after my fiancé, Jeff, died of cancer at the age of 40. When he died, I realized that life is just too short to delay our dreams. Since my dream was to travel and write, I now travel and write full-time. Today I wear hiking boots instead of heels and collect experiences instead of things.
You might like