Travel and History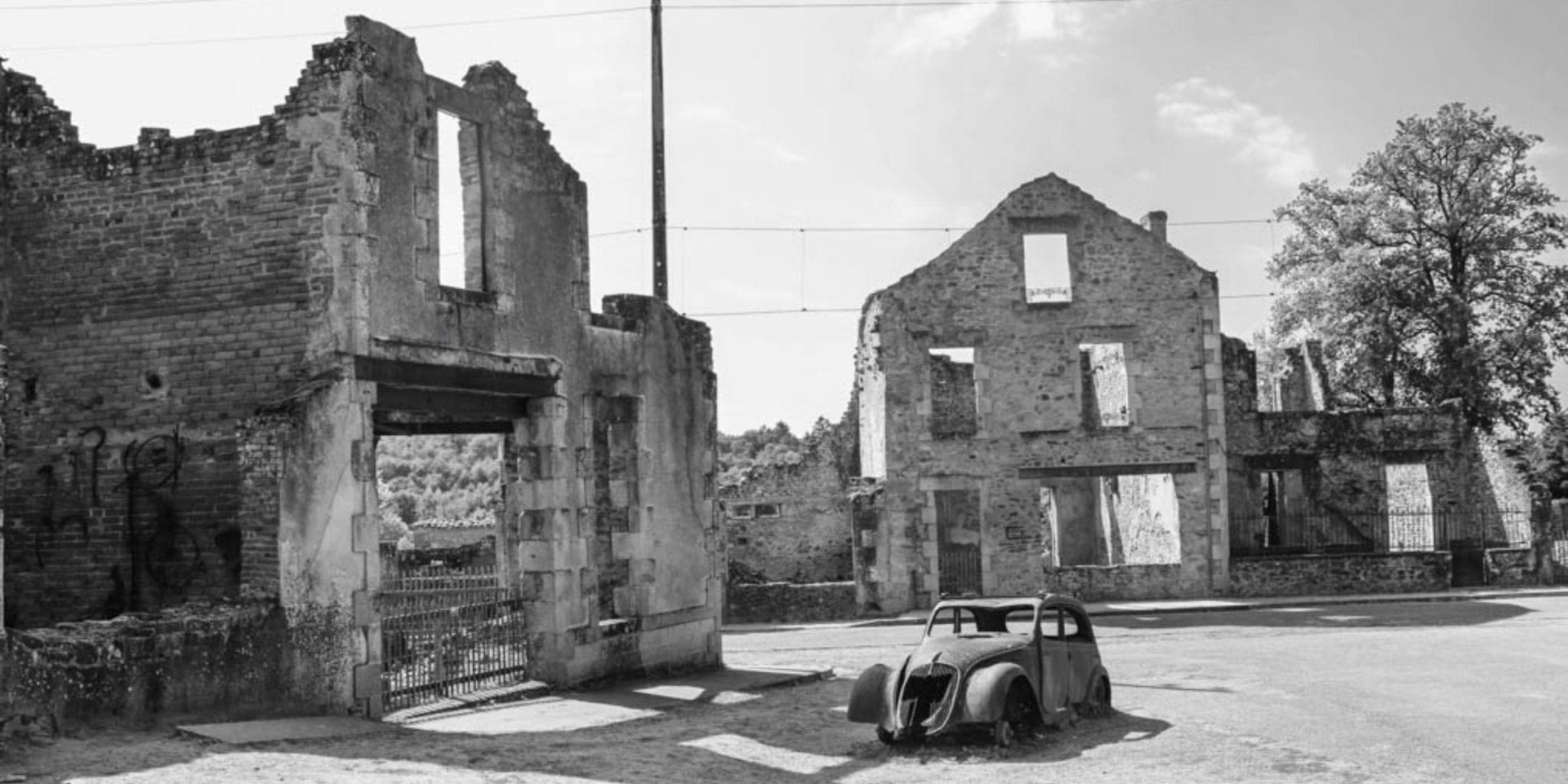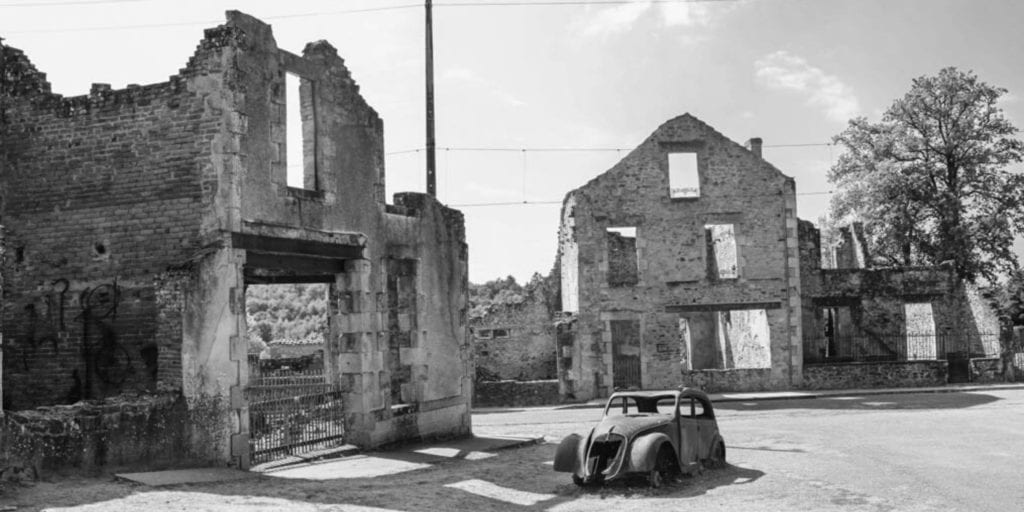 If you're anything like me, you are seeking out the history of a place the moment that you arrive. Is there travel without learning about history? Is there a historical story that doesn't inspire travel? I don't think so!
Travel and History on the Demarcation Line
I am fascinated with life on the demarcation line. Meaning the arbitrary lines that are sometimes drawn to divide people – an impossible task. Take, for example, the effort of the Nazis to divide France in two to create "Free France" and Occupied France. Farmlands were split, school districts were divided, towns cut in half, even a chateau was split into two. But the people of France persevered.
I am particularly taken with the story of the Loire Valley during WWII and the people there who risked their lives to smuggle others across the demarcation line.
For more on that chateau that was split in two:
Never Forget Series: A Harrowing but Necessary Read
Sometimes learning the history of a place is hard. But we must go there anyway. This series of stories called "Never Forget," focuses on the atrocities of WWII and the Holocaust. It's hard reading, but I believe it is our duty to remember.
Never Forget in Germany:
I traveled to northern Germany and explored the Ravensbrück Concentration Camp, which was the only camp built to work women to death.
In Berlin, I fled the intensity of the Topography of Terror Museum before returning for more history and more learning.
Never Forget in Vienna
Vienna encapsulates travel and history where you can walk in the dubious footsteps of a young Hitler on this walking tour.
Never Forget in Prague
In Prague, exploring the Jewish Quarter is fascinating for so many reasons, including the fact that Jewish leaders convinced (tricked) the Nazis into preserving Jewish artifacts there as a "monument to an extinct race".
This worked for the preservation of artifacts, but the same Jewish leaders were ultimately sent to the deadly "model" Terezin Concentration Camp outside of Prague.
Never Forget in Budapest
In Budapest, the Shoes on the Danube Promenade is one of the most moving WWII memorials I've witnessed.
Never Forget in France
And in France, not far from where that chateau that was divided in two served as a bridge to freedom for people who snuck between the palace walls from Occupied Germany to Free France, there is an astonishing and horrifying martyr village in France.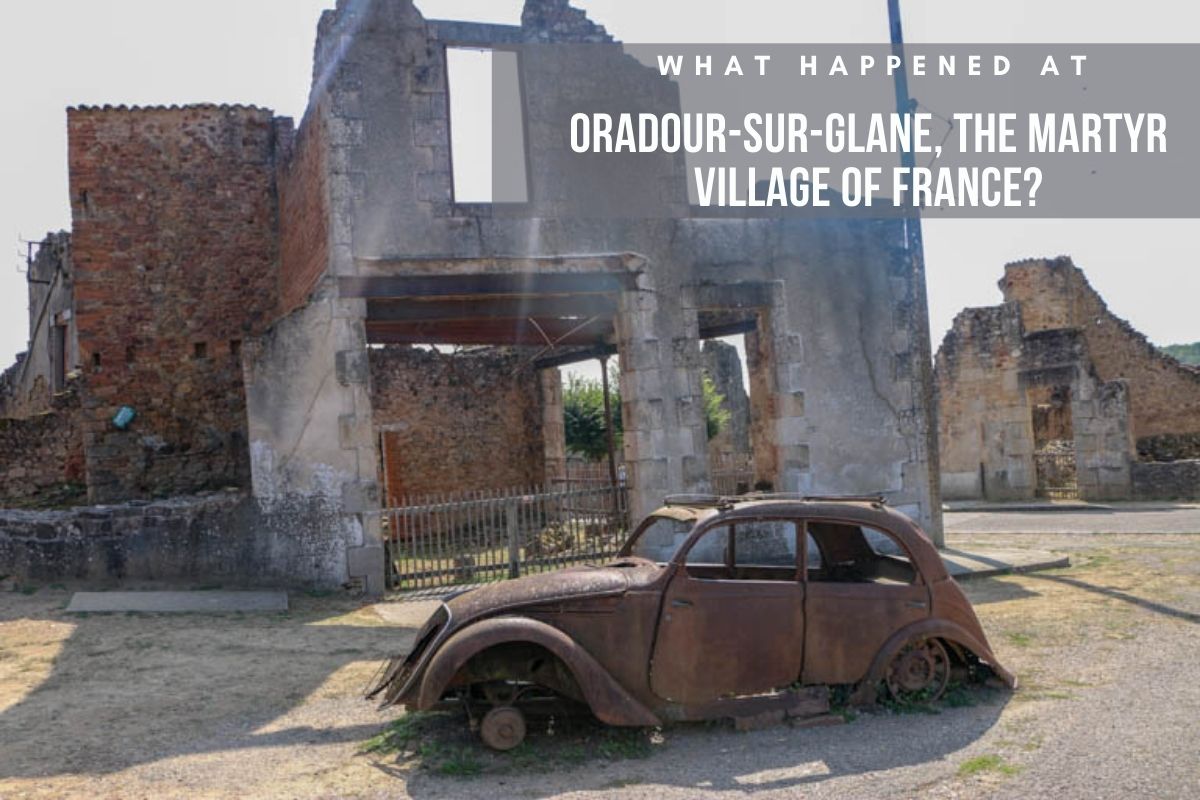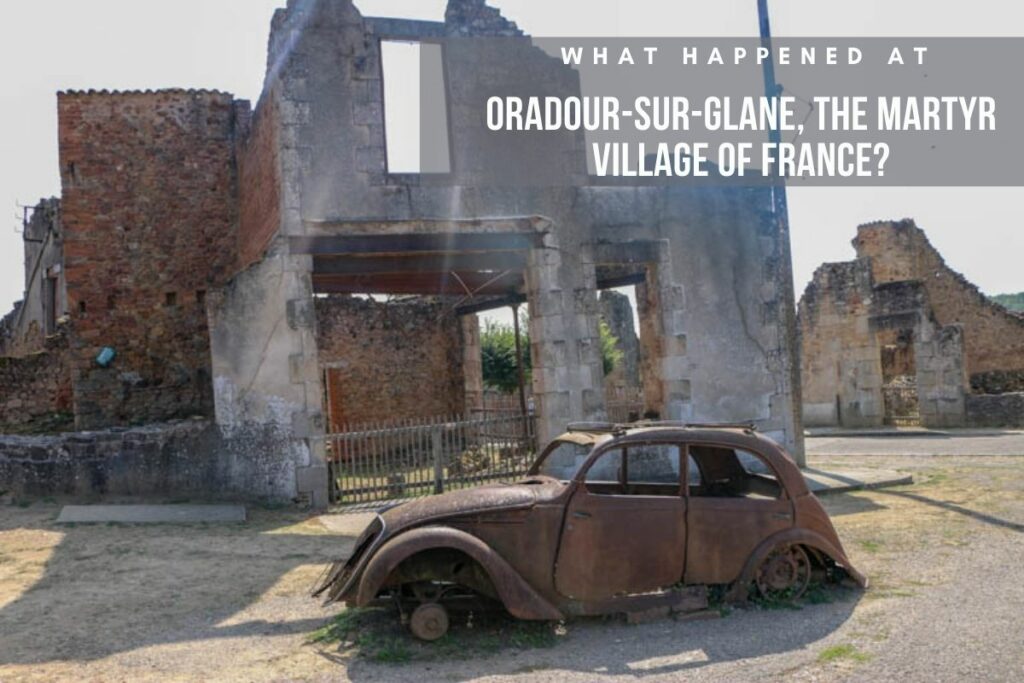 Oradour-sur-Glane is preserved to look exactly as it did after it was burned to the ground on June 10, 1944, leaving only the charred remains of a once quaint village and the bodies of nearly all of its inhabitants.
This is the full story of what happened at Oradour-sur-Glane (or as much as we can understand about this incomprehensible event, anyway). If you want the quick logistics for visiting Oradour-sur-Glane, visit here.
The D-Day beaches of Normandy are also powerful to visit. This post will give you the tools you need to choose a self-guided or guided tour of the WWII sites in Normandy and Caen.
Self-Guided Walking Tours that Mix Travel and History Delightfully
Want to see Prague without the crowds? Check out this walking tour that takes you through the Little Quarter, Old Town, and across the Charles Bridge all while skipping the mobs of tourists! Or watch the video here:
What about a walking tour of the dark and mysterious history of New Orleans? This self-guided tour of the slave quarters and haunted areas of New Orleans is a really fun way to see the famed French Quarter:
Or how about a hike featuring the mysterious history of the ancient art carved into the rocks of Arizona?
My favorite thing to do in any city is a walking tour. Whether it's tracing the path of my late partner who walked all over the city of Prague and explored the history of Budapest during his only trip to Europe before he died of cancer.
Is a walking tour of Salzburg to the style of the Sound of Music your jam?
Whether it's meandering through London on a Canal Walkabout or following in the footsteps of Ernest Hemingway in Madrid, I promise to continue bringing you a healthy mix of travel and history by way of self-guided walking tours.
Perfect Day Itineraries Mixing Travel and History
My "perfect day" itineraries are meant to be easy to follow, cost-effective, and historical. Check out this day trip from Paris to Reims and explore France's Champagne region as well as the fascinating history of women and wine in Reims.
Guided Tours that Mix Travel and History
I'm not always the biggest fan of guided tours, but the ones that I reference here are ones that I thoroughly enjoyed.
Like this Outlander tour of the Scottish Highlands, which is an amazing way to see the sites of the Outlander novel like the battlefield of Culloden and the stone circles that inspired it all.
One of my favorite things to do in a new city is to go on a guided food tour of the city. That's exactly how I got to know Kuala Lumpur so well! Check out this two-part series of a Malaysian Street Food here:
Travel Experiences to Immerse You in History
I wasn't sure if I should attend a Kecak Fire Dance when visiting Bali. I was worried that the traditional ceremony is performed for tourists rather than for the benefit of the village. But I'm so glad that I went. Here's the story of the fire dance of Bali and the legend of Rama and Sita:
Fem Travel: Historical Sites Where Women Rule
You read above about this chateau in France that was divided in two during WWII, but its history is even more fascinating than that. Chateau de Chenonceau is often called the "Ladies Chateau" because it has (almost) always been in the hands of women! Read about it here:
Part of my love affair with the Loire Valley involves this town of Saint-Martin-le-Beau and its Heroine. Read this story about a woman in small-town France during WWII who operated a hotel by day and smuggled people over the demarcation line by night.
I am pretty sure that the woman of Saint-Martin-le-Beau who gave her life to help others inspired a best-selling, historical-fiction novel by Kristin Hannah. Read my review of "the Nightingale" here:
Do you know who rules the day in the champagne region of France? Women. Read how two pioneering widows revolutionized the champagne industry here.
And, though incredibly sad, the one concentration camp built for women contains some beautiful stories of survival. It is the friendships between the women imprisoned at Ravensbruck that kept some of them alive against all odds.
Thank you for exploring my pages on travel and history. To explore travel and history by a specific destination, please visit here. Visit my seeking page to learn how to "travel deeper" throughout the world. Or download the free cheat sheet here: