A Wiccan Healing Ritual Inspired Me to Send My Engagement Ring Home
Hey there! This post may contain affiliate links, which means I'll receive a commission if you purchase through my link, at no extra cost to you. Please see my legal page for more details.
I attended a healing ritual for Samhain (Halloween), and it inspired me to finally send home the ring that my late fiancé gave me on his deathbed. Here's my story:
One month. That's how long it took me to feel restless. It was just one month since the plane carrying me home from a 15-month solo adventure across Europe and Asia landed on the tarmac at Portland International Airport, and I already felt the need to run again.
You see, after my fiancé died of cancer, for a while, the only place I felt at home was on the road.
Don't get me wrong, that one month at home was a beautiful month. I caught up with friends and family as the abundant trees of the Pacific Northwest performed their season-ending grand finale and carpeted the ground in colorful heaps of leaves that the kids raked into towering piles for the sole purpose of leaping into the cacoons of damp yellow and gold.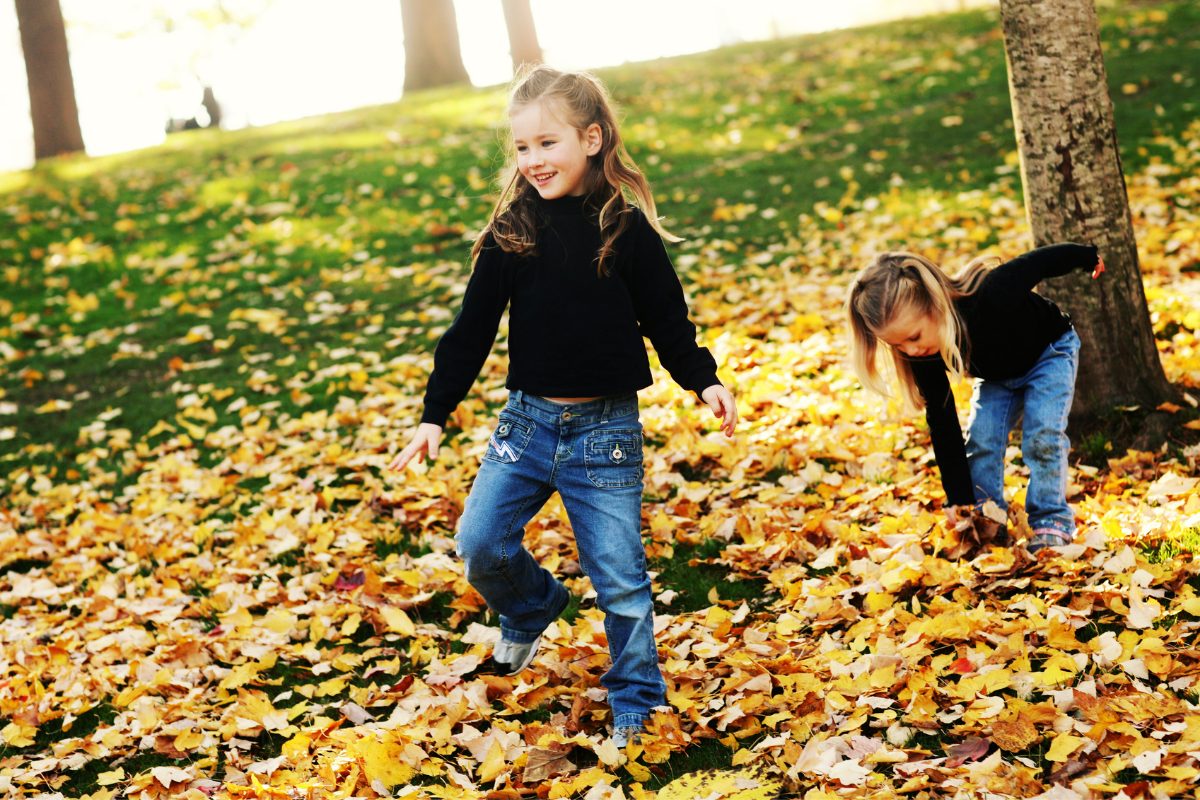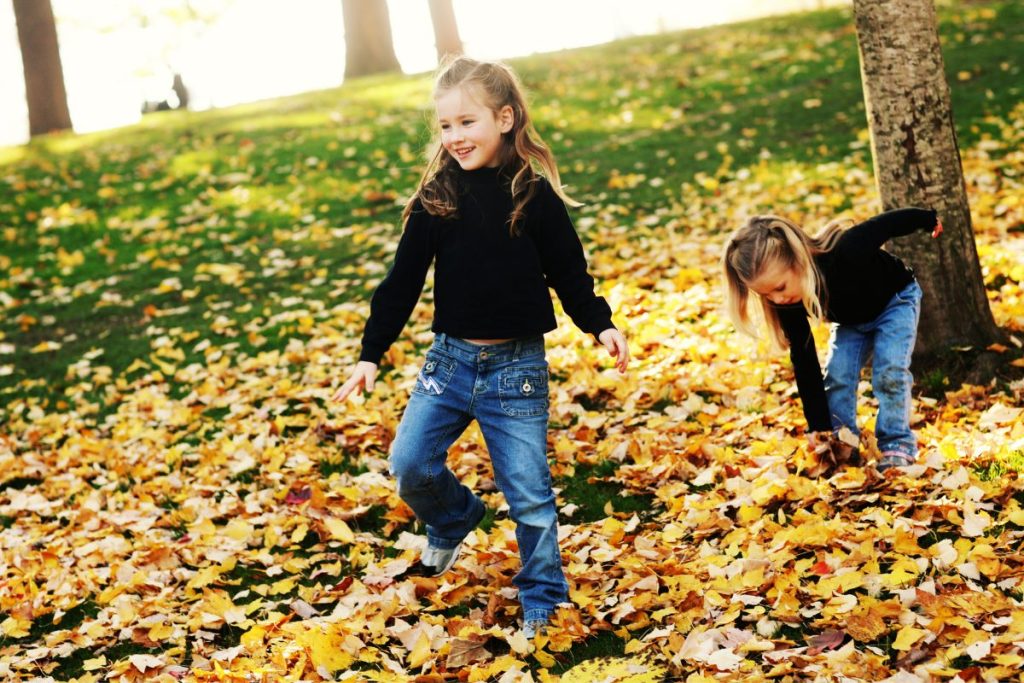 Growing up in the Pacific Northwest, this lavish seasonal change coincided with the start of the new school year, so I always saw fall as a time for new resolutions and new beginnings. A time to start anew.
As it turns out, so do Wiccans.
As I grew restless and planned a road trip across the western USA, I was also driving into the Wiccan cross-quarter Sabbat that honors death and rebirth and the start of the dark half of the year. (We non-Wiccans call it Halloween.)
I didn't know it then, but I was on my way toward a healing ritual with Wiccans.
On the road again
At the end of October, I set out on a road trip across the Western States with my Passport to the National Parks and a goal to hike through the foothills of Utah and the canyons of Arizona.
In Salt Lake City, I hiked over snowy trails shaded from the setting sun by leaves colored cinnabar and still clinging to their branches. A different — but no less spectacular — lavishness of seasonal change.
The healing ritual begins
And then I made my way for the southwest corner of Utah near Zion National Park where, during my trip through the Scottish Highlands, a couple from St. George, Utah told me just how beautiful their part of the world was and invited me to come and see it for myself.
I don't think they expected that I would actually turn up in their backyard just a year later, but I did just that. As it would turn out, quite literally, in their backyard.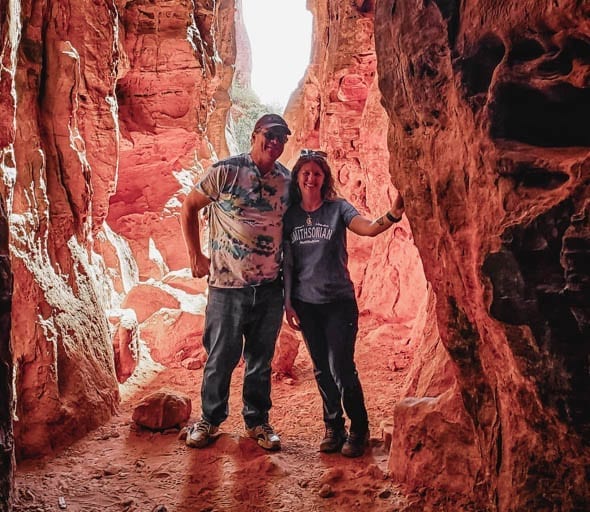 For the most part, we did all of the usual things that one does in Southwest Utah. We wandered through Snow Canyon State Park, saw the pioneer names painted onto a canyon wall with the wagon-axle grease of Mormon settlers to the area, and viewed the sprawling pioneer-era St. George Utah Temple (from the outside, of course).
Somewhere during all of the touring, I asked about the healing ritual that they had warmly invited me to join:
Wicca but not witchy
My friends were born and raised in Utah and, like most who were born and raised in the shadow of the Temple, they grew up Mormon.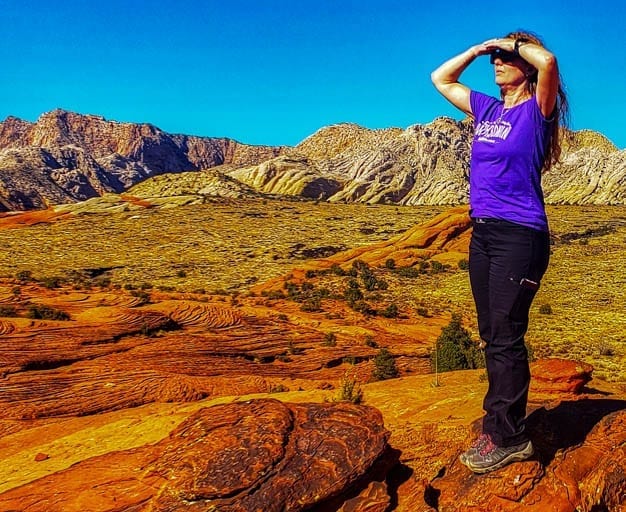 Today, they are of the small community of former Mormons in St. George, who visit the single restaurant in town that is open on a Sunday and look over their shoulders while whispering about their disdain for President Trump.
Their beliefs are no longer wrapped in formal covenants but in dedication to nature and to an equal devotion to the female and male energies represented by the Goddess and God.
They practice Wicca, a religion that draws its origins from the polytheistic beliefs and the herbal remedies of pre-Christian Ireland, Scotland, and Wales. It is a religion that is drawn from the early traditions of Witchcraft when "witches" were healers considered wise for their ability to heal through the use of herbs and for their knowledge of the earth and its natural rhythms.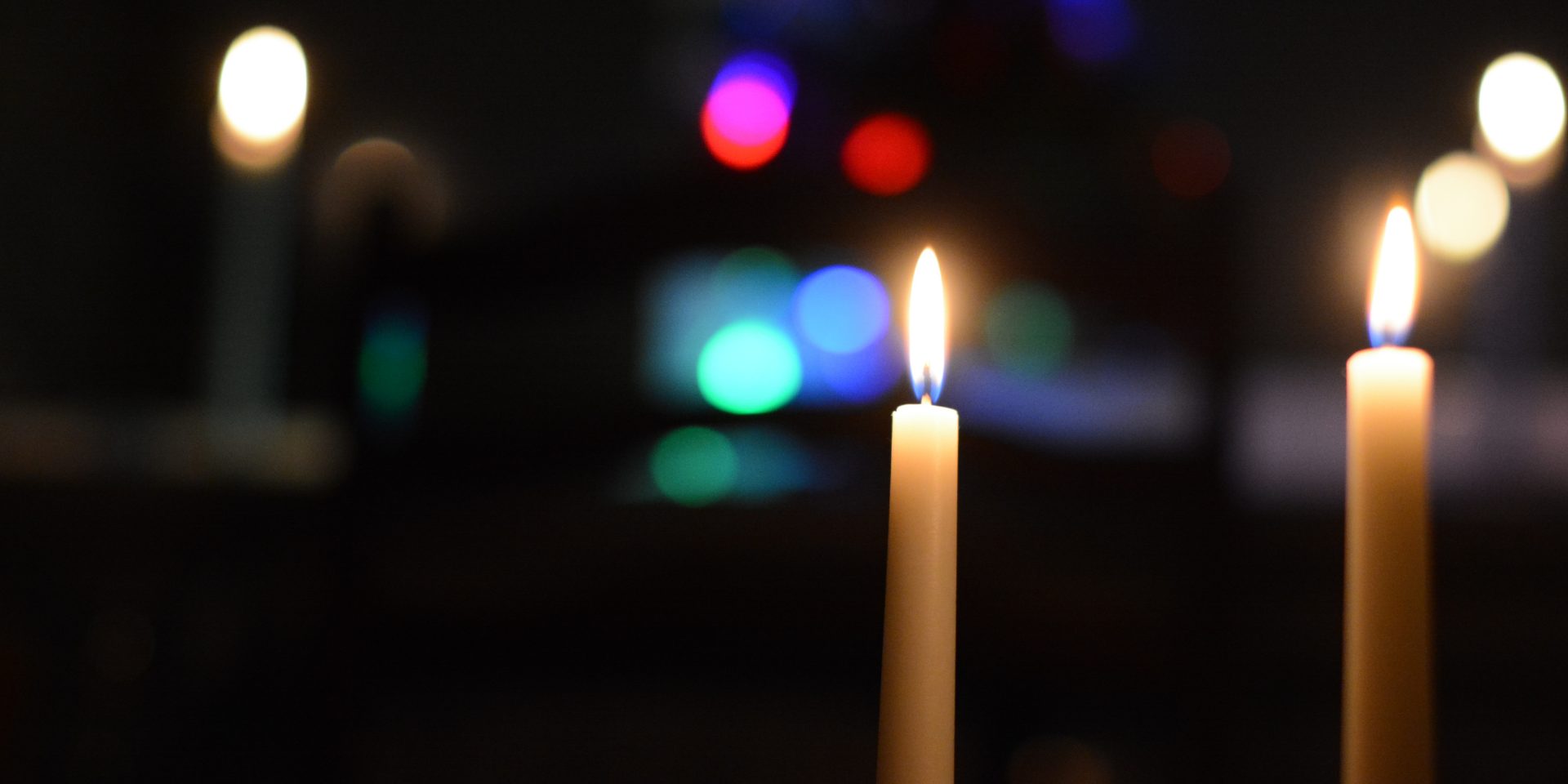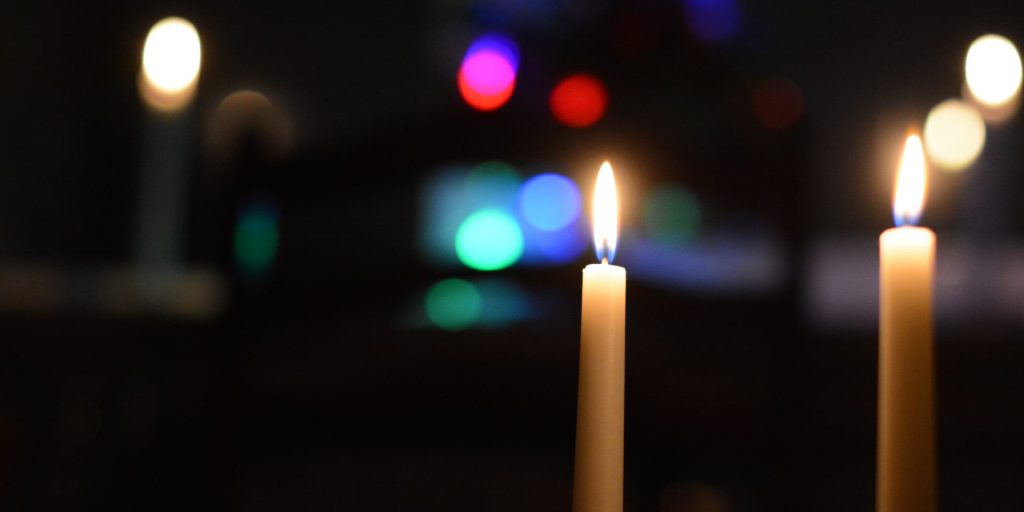 Those who practice Wicca follow the Wheel of the Year, eight holidays or Sabbats that mark the passage of time. Wiccans come together in circle ceremonies and rituals on the two Solstices and the two Equinoxes and on the four cross-quarter days that fall between the Solstice and the Equinox.
Though they didn't say it, I would imagine that the ceremonies, rituals, and sense of community of Wicca — eight opportunities to send energy back to the earth and to other Wiccans across the globe — attract my former Mormon friends who might miss the rituals of religion and who now jokingly refer to themselves as heathens, pagans, and witches.
Casting a circle for a Samhain healing ritual
That evening, my friends cast a circle in their backyard and invited the dozen or so attendees to enter. We stood one by one while a cleansing pass of burning sagebrush was traced over our bodies to rid any unwanted energy.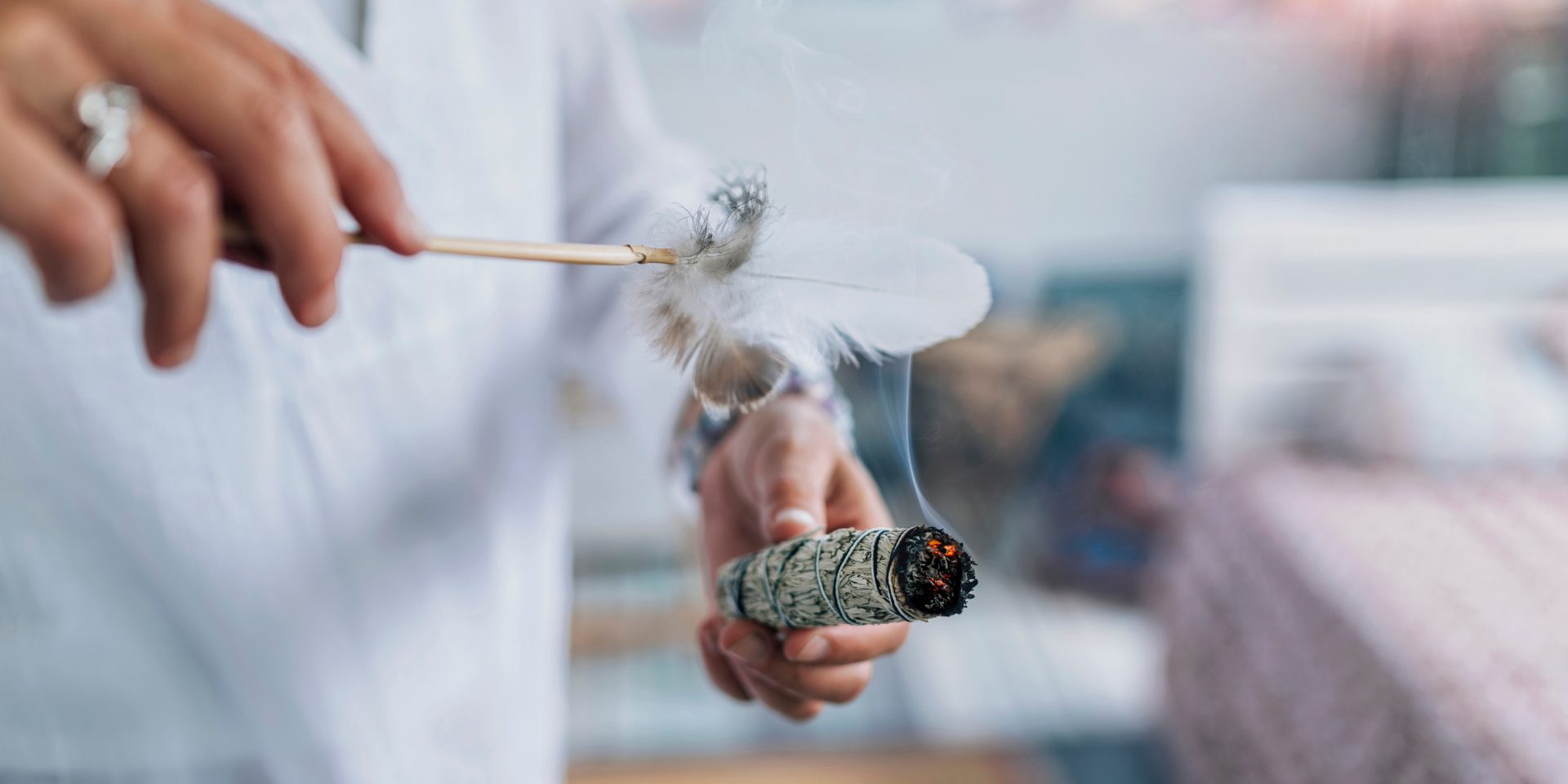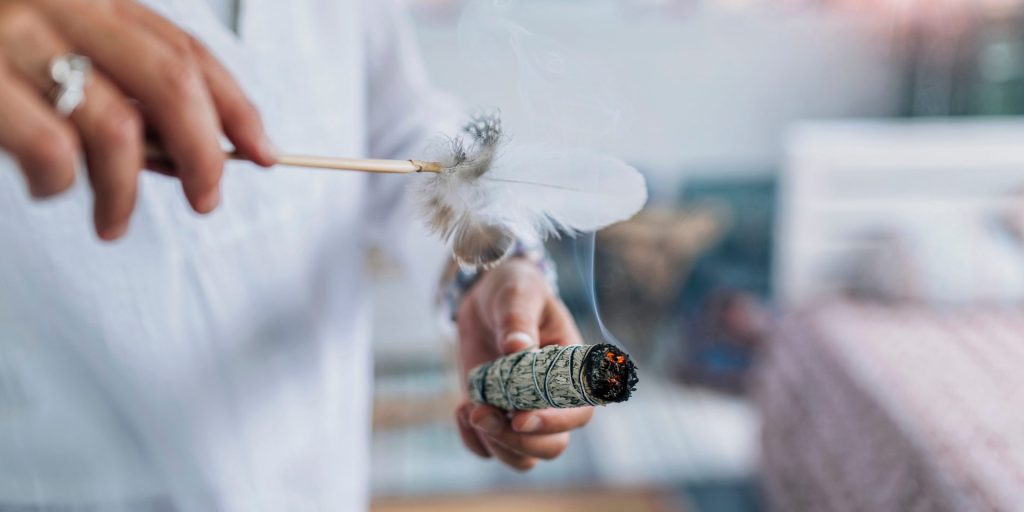 As we walked into the circle, we each promised that we entered: "in perfect love and perfect trust".
In the center of the circle stood an altar. Earlier that day, my friends explained to me that Samhain (pronounced SOW-in, SAH-vin, or SOW-een) marks the third and final harvest festival of the year.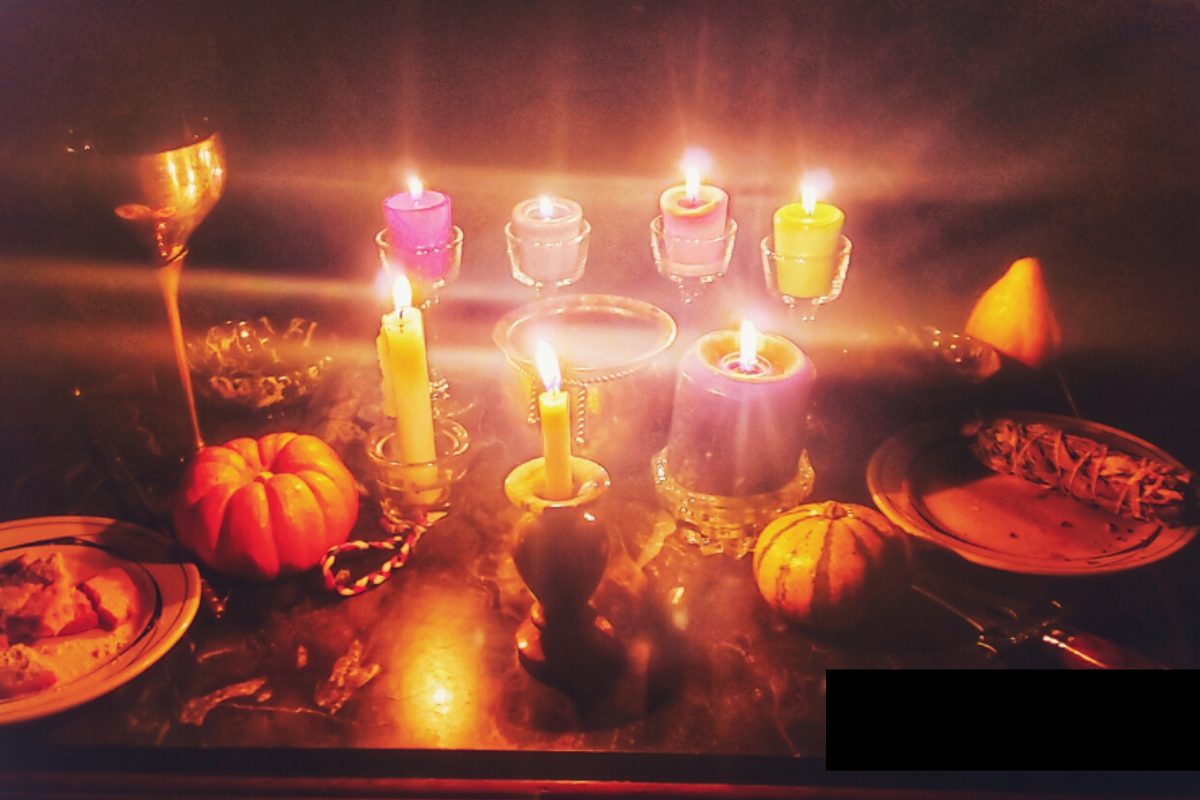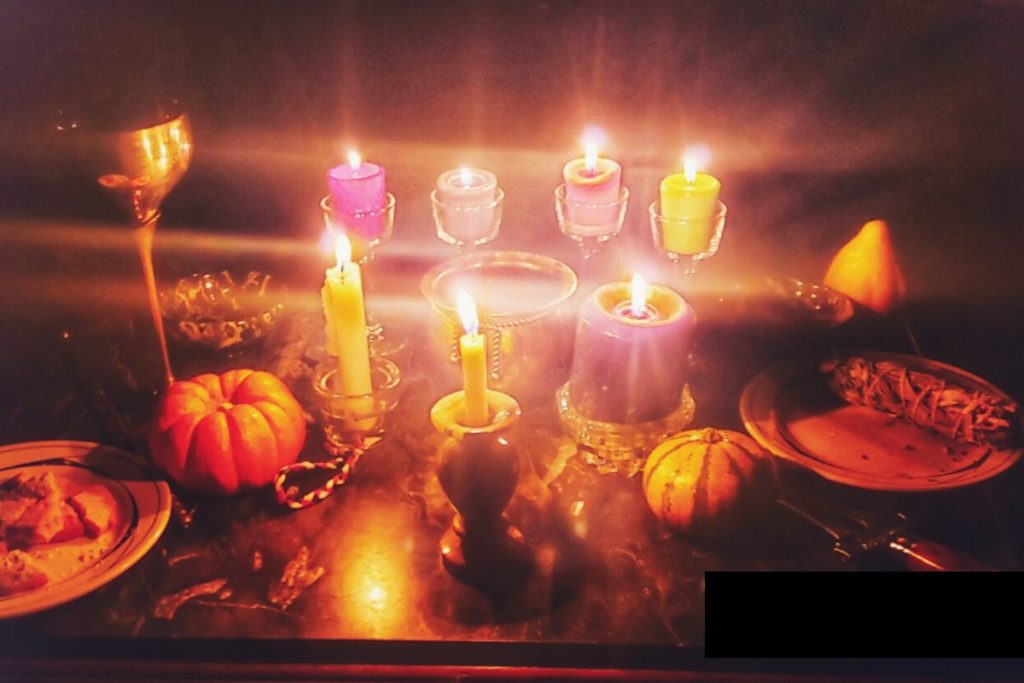 Samhain symbolizes the death of one season and the coming rebirth of another. It is also considered the day when the thin veil between the living world and the spirit world is at its thinnest, and the day when the formal role of death is honored.
They invited me to bring a token for the altar that represented a lost loved one.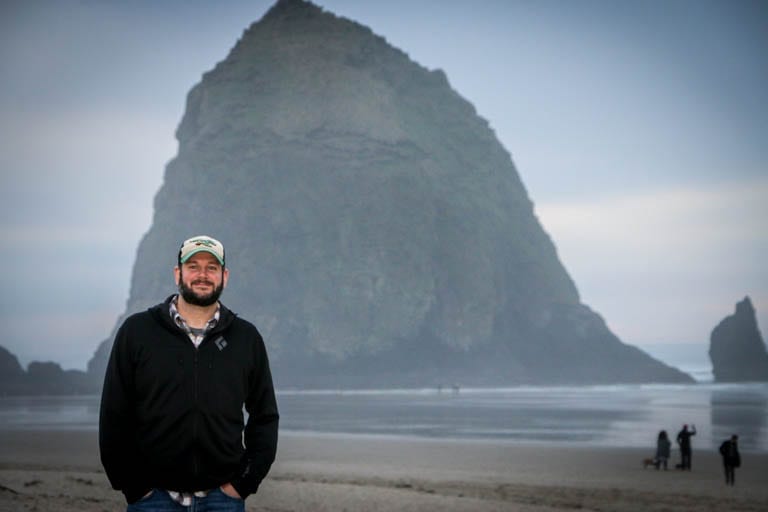 And so, as I passed by the altar to take a place on the rim of the circle, I placed the engagement ring that my partner gave me just days before he died.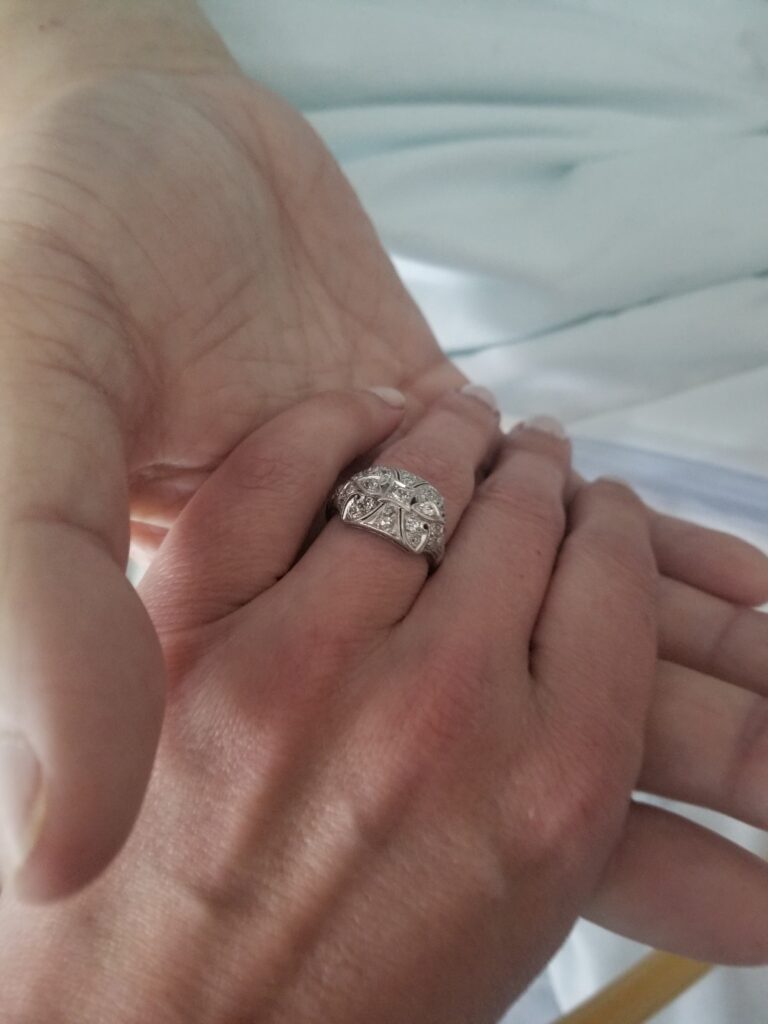 Though I've stopped believing in coincidences, it was strange that I still had the ring and even stranger that I had it with me there in St. George, Utah.
Because one of the many life decisions that I made while walking the Camino de Santiago was to remove the engagement ring from my finger.
But I still had the ring with me, because I was procrastinating sending it back to Jeff's family and avoiding that final sense of closure.
A healing ritual Wiccan-style
I certainly didn't expect to find that closure in a Wiccan ceremony in Utah. But as we invited into our circle the spirits of our ancestors and lost loved ones, I stared at the space between the candles on the altar — the space near the ring that I had worn through all of my travels around the world — and I acknowledged the role that death has played in my life.
Before Jeff died, I worked in jobs that paid the bills and then some – but that took over my life. I was a workaholic who proudly proclaimed "work hard play hard" as my mantra. When he died, I realized that no amount of money would have kept him on this physical Earth for even one more day.
I reprioritized life over work, quitting my job and building a freelance writing business and blog while fulfilling my dream to travel.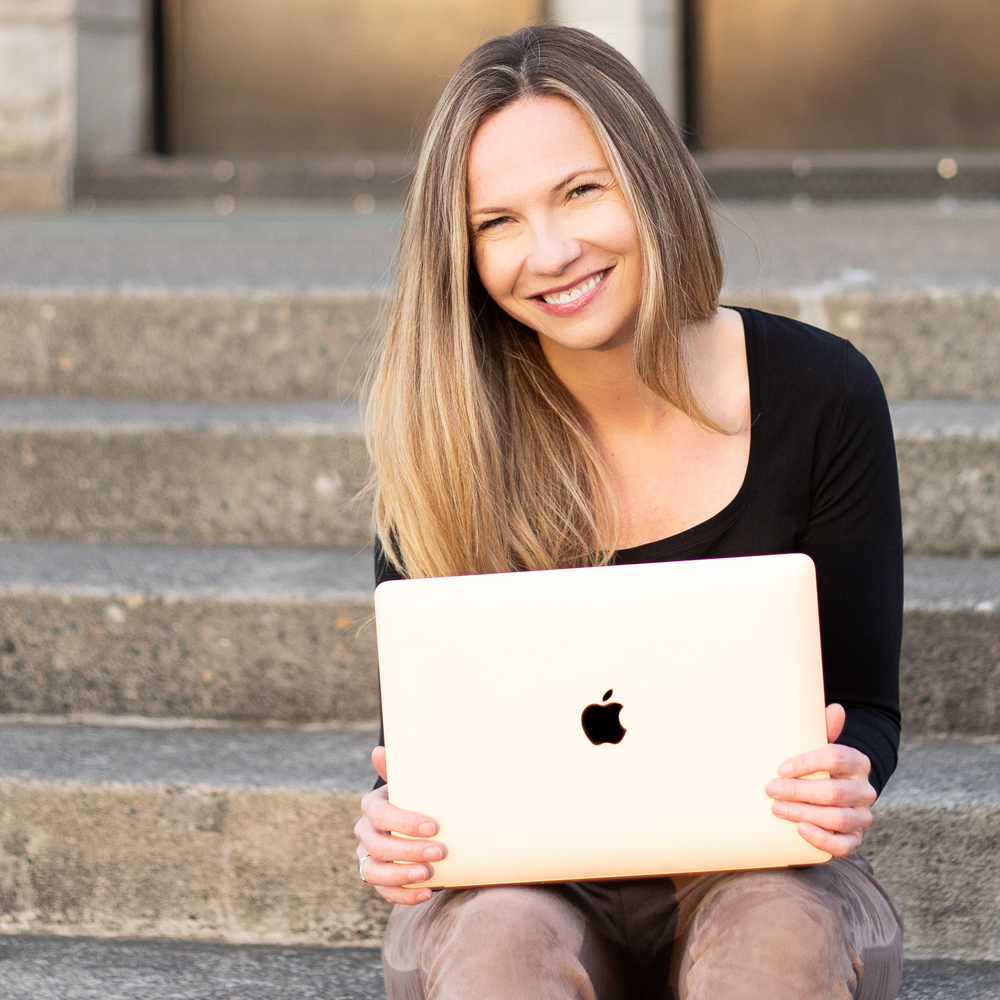 This was my personal rebirth.
When the ceremony was over and I left the circle, which was proclaimed "open but never broken," I picked up Jeff's ring from the alter and slipped it back into my pocket.
While I didn't feel the presence of his spirit during or after the ceremony, I did feel comfort in connecting with and acknowledging the new strength that his death has inspired within me. And I knew that I didn't need to wear his ring to feel – at all times – the gift of a renewed sense of life that his death has given me.
It was an unexpected healing ritual that may have been out of my comfort zone at one point in my life, but today, thanks to the lessons that Jeff taught me, I know that life-changing moments exist outside of the comfort zone.
With that, I hugged my friends and St. George, Utah goodbye, heading toward my next hike.
I also mailed the ring home to Jeff's family where it belongs.
about the author
Hi! I'm Jen. I'm a freelance writer and travel blogger who quit my nine-to-five after my fiancé, Jeff, died of cancer at the age of 40. When he died, I realized that life is just too short to delay our dreams. Since my dream was to travel and write, I now travel and write full-time. Today I wear hiking boots instead of heels and collect experiences instead of things.
You might like