Hey there! This post may contain affiliate links, which means I'll receive a commission if you purchase through my link, at no extra cost to you. Please see my legal page for more details.
This is my story about immortal love.
Just two weeks after Jeff and I started dating, he gave me a book with a note written on the inside cover. It was the first time that I would see Jeff's beautiful handwriting, meticulous grammar, and the use of his famous red pen.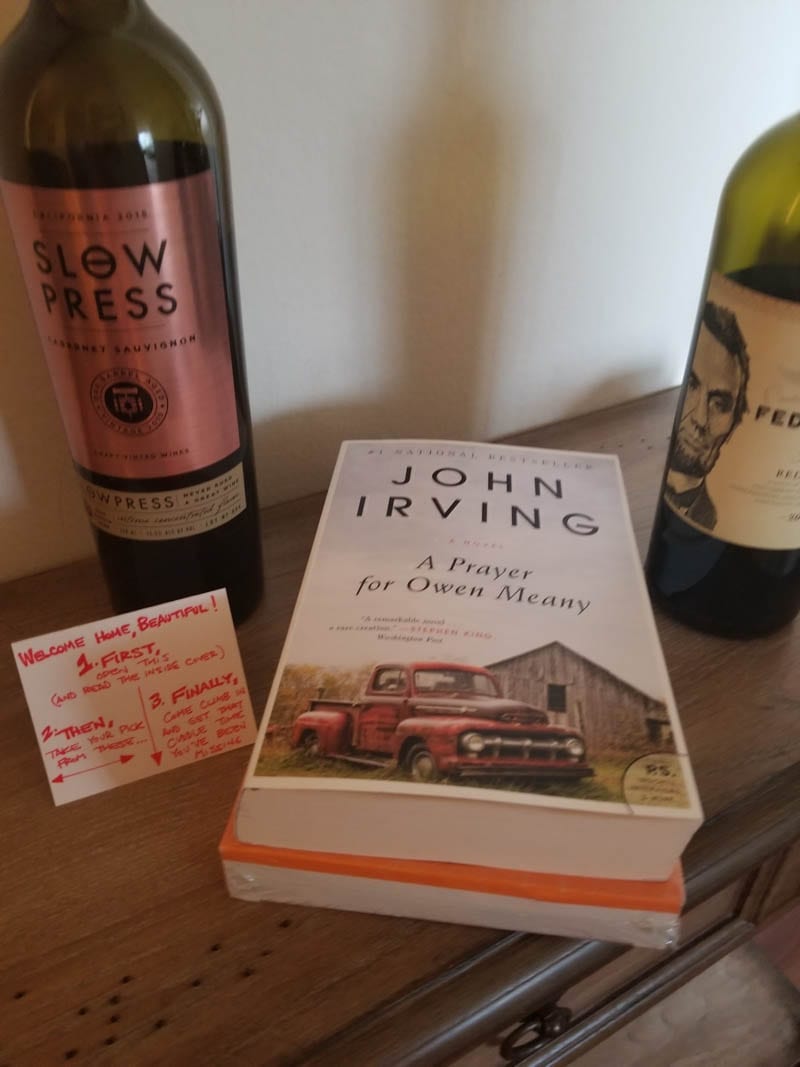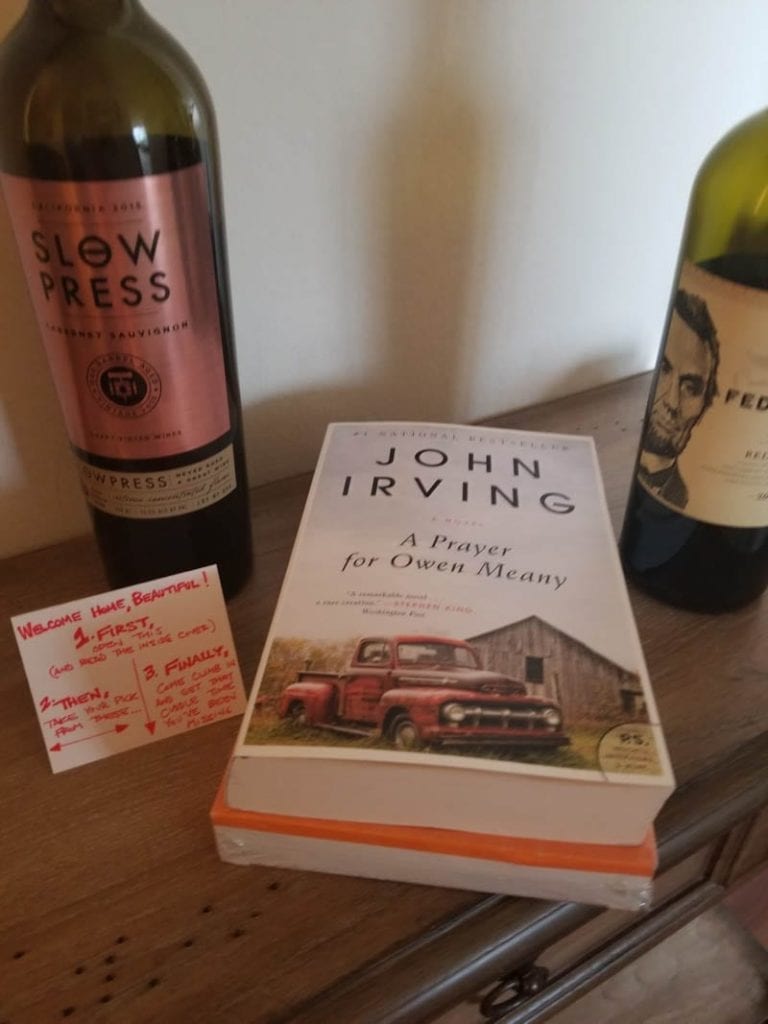 It was also the first time that I realized just how easy it was going to be to fall in love with him.
In his note, Jeff wrote of his excitement to write more chapters and to share more adventures with me, adding at the end "I hope you enjoy this tale, and our tale, as much as I do."
Jeff's Fears
The book Jeff gave me was "A Prayer for Owen Meany," a book that fittingly explores life, death and spirituality. Though I loved the book and the gesture, Jeff feared that it would be too much too soon. He confessed that he had given a book to someone once before and it didn't have the intended impact.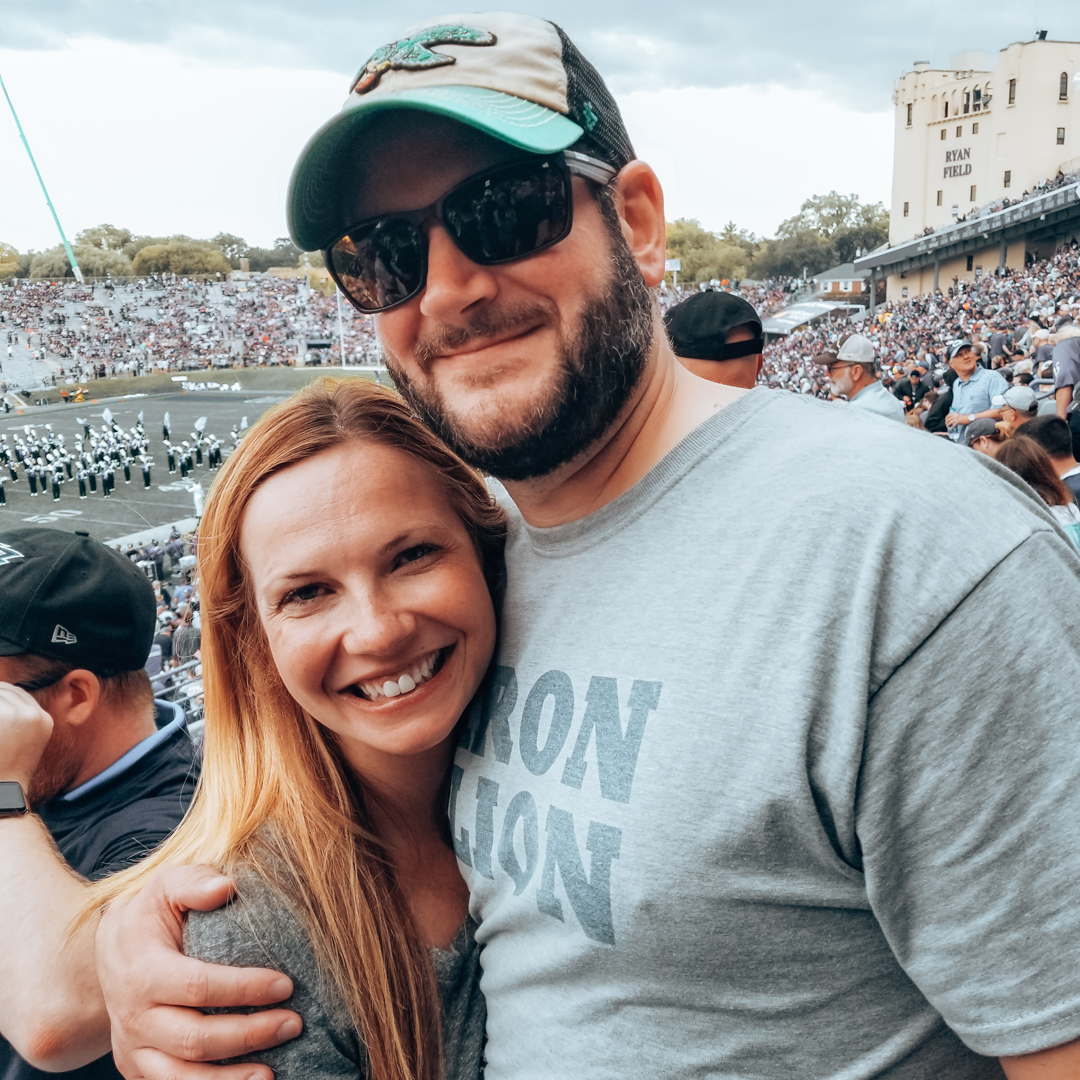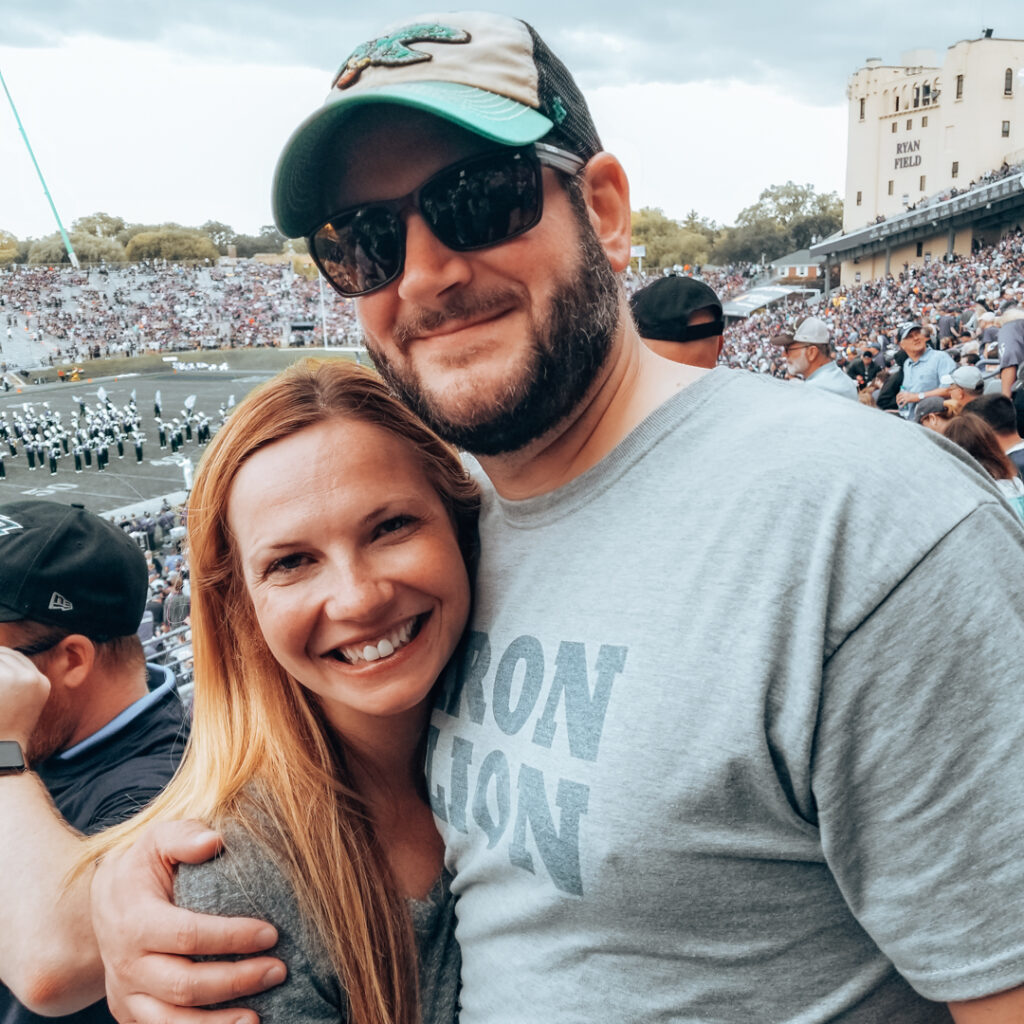 His fear was not entirely unfounded. I have – in the past – made falling in love more difficult than it needs to be. But loving Jeff was just easy.
Once he turned his significant positive energy my way, I felt a happiness and a love that I had previously stopped believing would be a part of my life's journey. He was unwavering in his commitment to me and in his patience with me.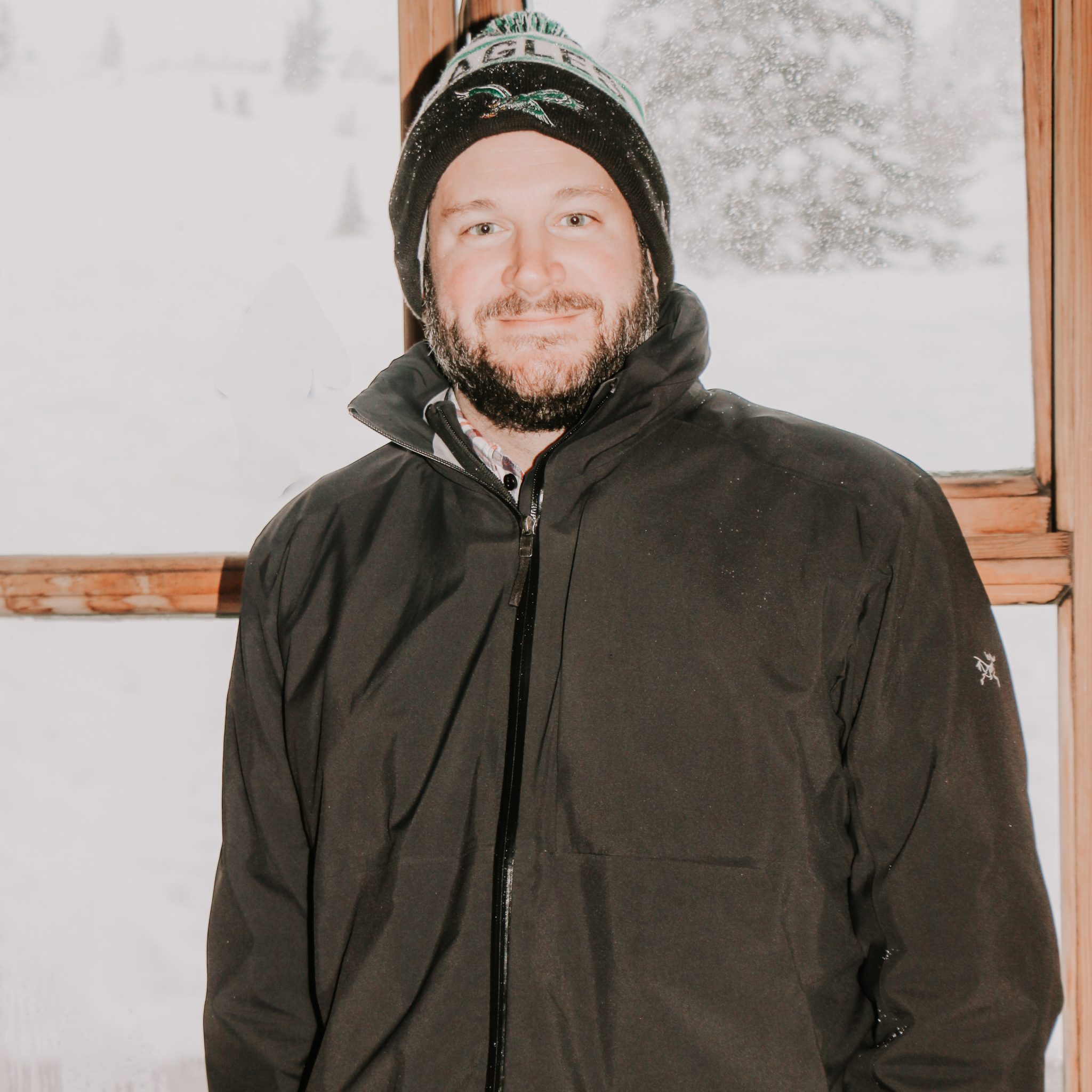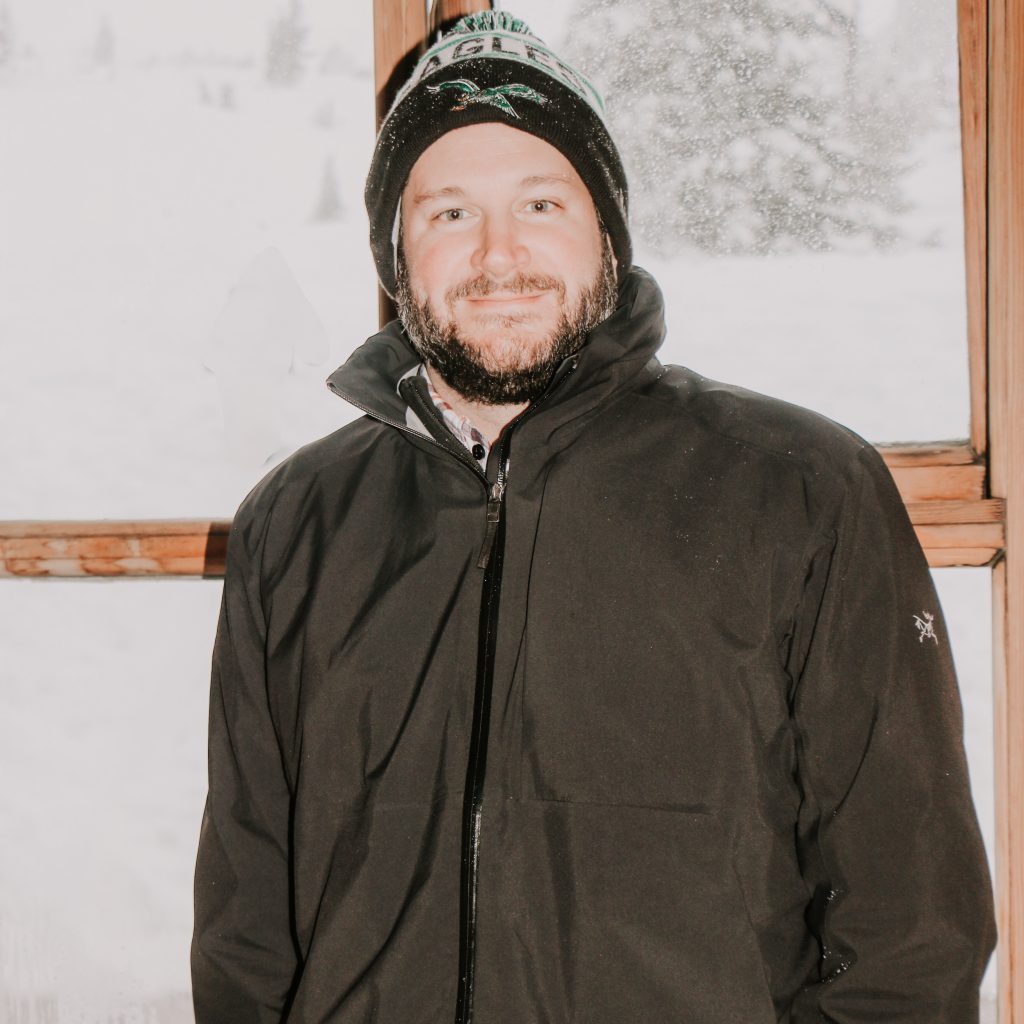 In just 10 months, I learned more about living than I had in all of my 37 years.
Jeff didn't have that many fears. His confidence allowed him to take risks and his consistent and constant belief in the inherent goodness of others allowed him to trust people completely. But, as cancer ravaged Jeff's body and as he fought against all odds to survive, he looked at his father and said, "Dad, I'm scared."
We tried to keep the tears outside of Jeff's hospital room, so when he said those words to his dad, I had to slip out and have a good cry. Alan, or "Big Al," as he is known by friends and family, held Jeff, and – though I didn't hear what they said to each other – Jeff showed no more fear.
A Proposal to Seal an Immortal Love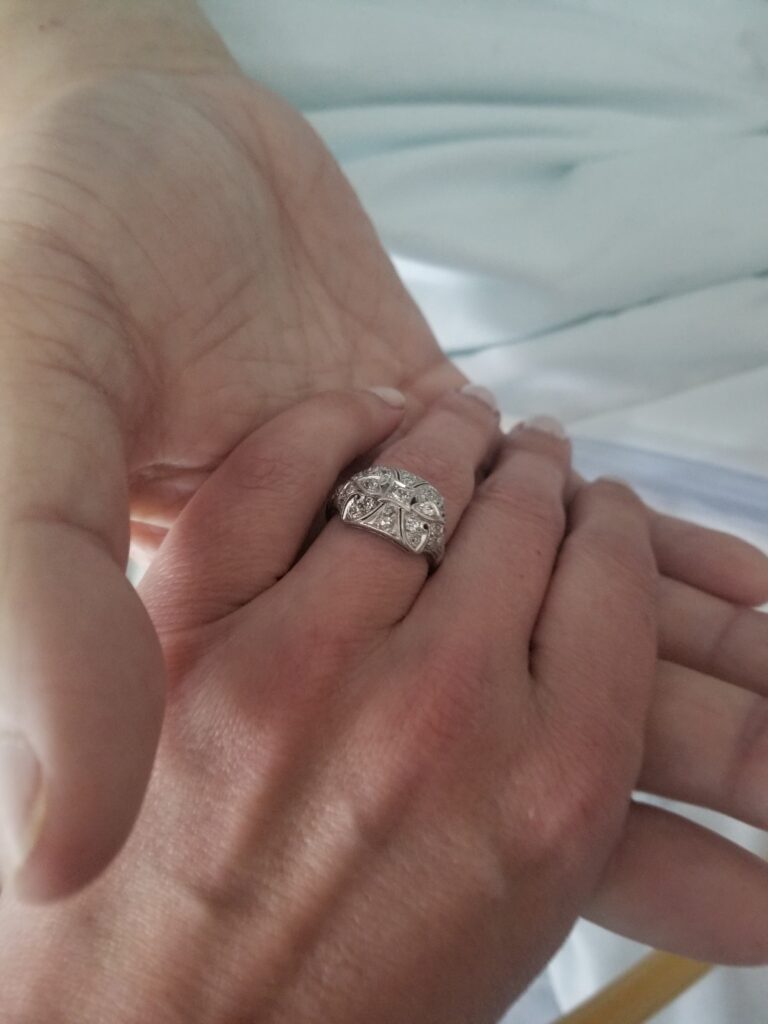 Jeff had a few other things that he needed to say and do before he left us. From his hospital bed, he held my hand and told me that I was his person and that he wanted to spend the rest of his life with me. He said that marrying me would give him one more thing to fight for, and he gave me a beautiful family ring.
The emotion of the moment took a lot out of his tired body, but he held me and he said he wanted me to sit with him for a while so that he could soak up the moment. I, too, soaked up some of the final lucid moments of our immortal love.
Jeff didn't have very many lucid moments left but, later that day, in a voice growing weaker by the minute, he strongly stated that he was very concerned that he hadn't had a chance to speak with my dad before he proposed. That moment is the one that finally made me burst into tears in the hospital room.
That's just the kind of guy he was. He could hardly speak at all, but he wanted to speak with my dad.
A Peaceful End
When Jeff took his last breath on the afternoon of June 4th, he was surrounded by family and friends and he went without pain. And, because he was stubborn to the very end, he did wait for my dad to arrive on a last-minute flight from Portland, passing away about 10 seconds after my dad entered the room.
A Promise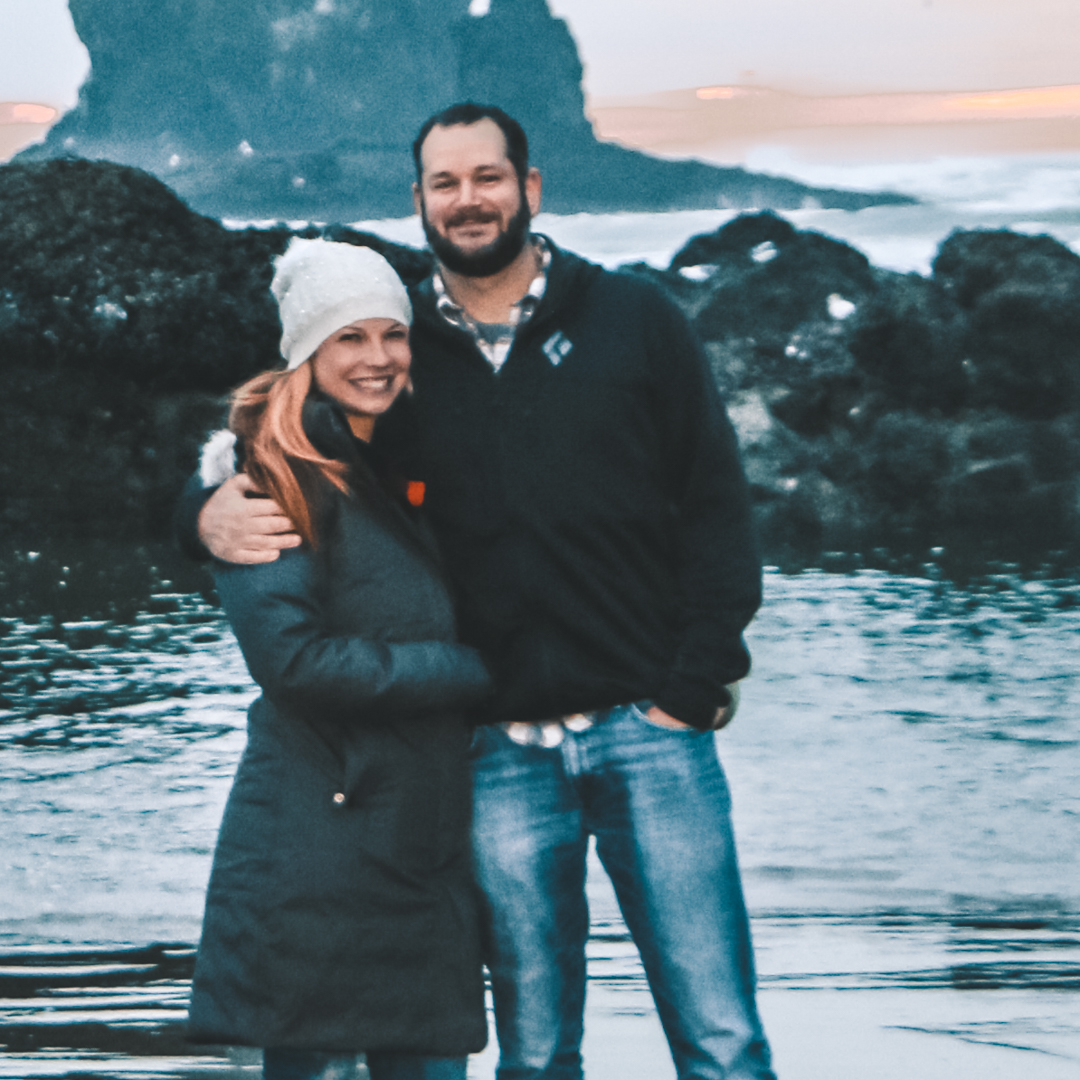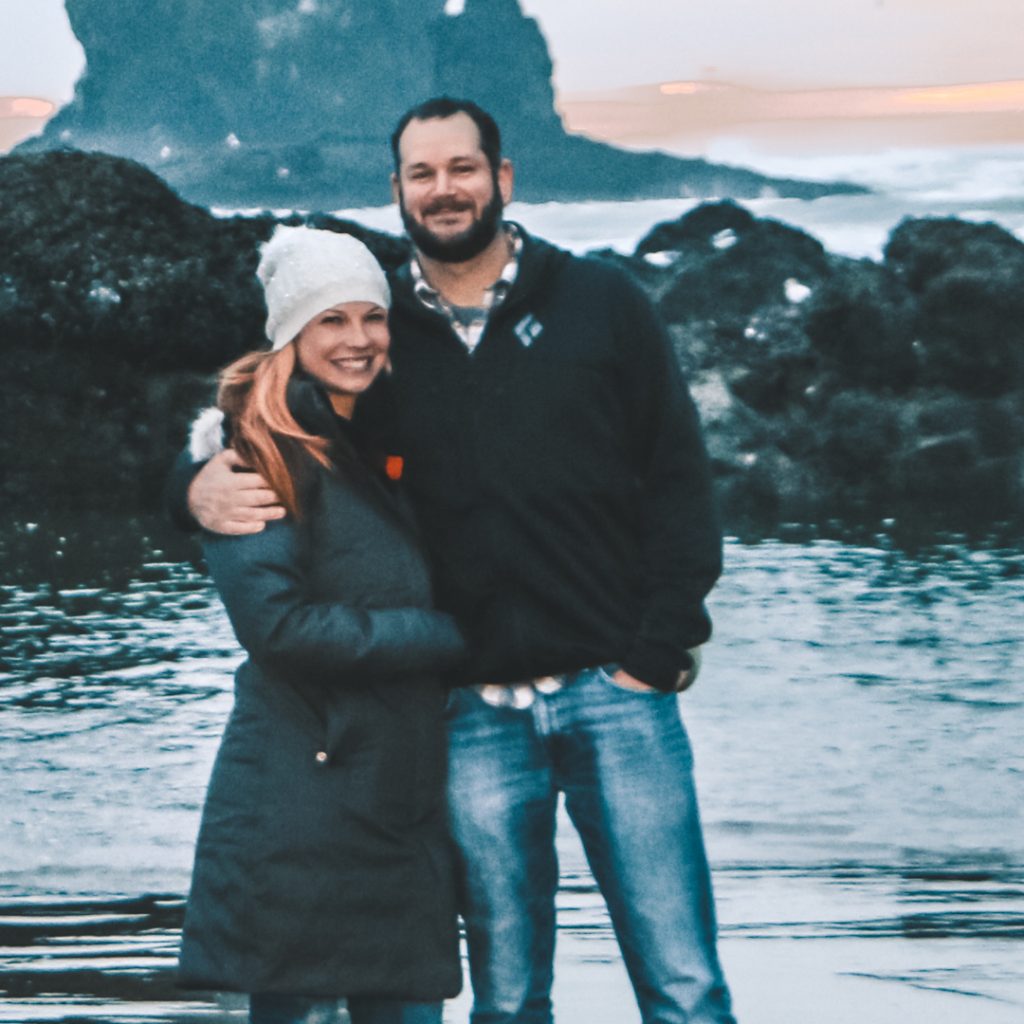 I am struggling with losing Jeff so soon, and I know I will struggle for quite some time. In my most angry and selfish moments, I have joked with my friends that I can't seem to catch a break.
But I know that this was the best break that I'll ever have because getting the chance to love Jeff and to feel his love in return is the best thing that has ever happened to me.
Before leaving the hospital for the very last time, I sat with Jeff's body and promised him that I would never forget the lessons that he taught me about living life to the fullest. And I know that I never will because his love is an immortal love.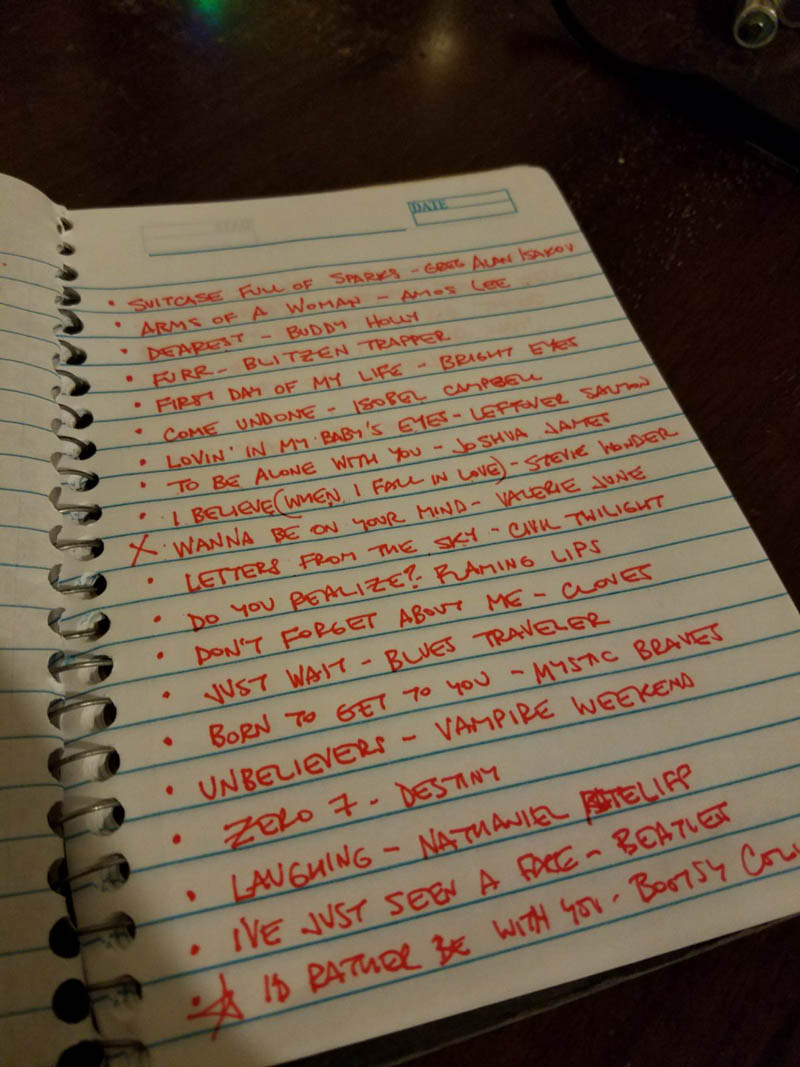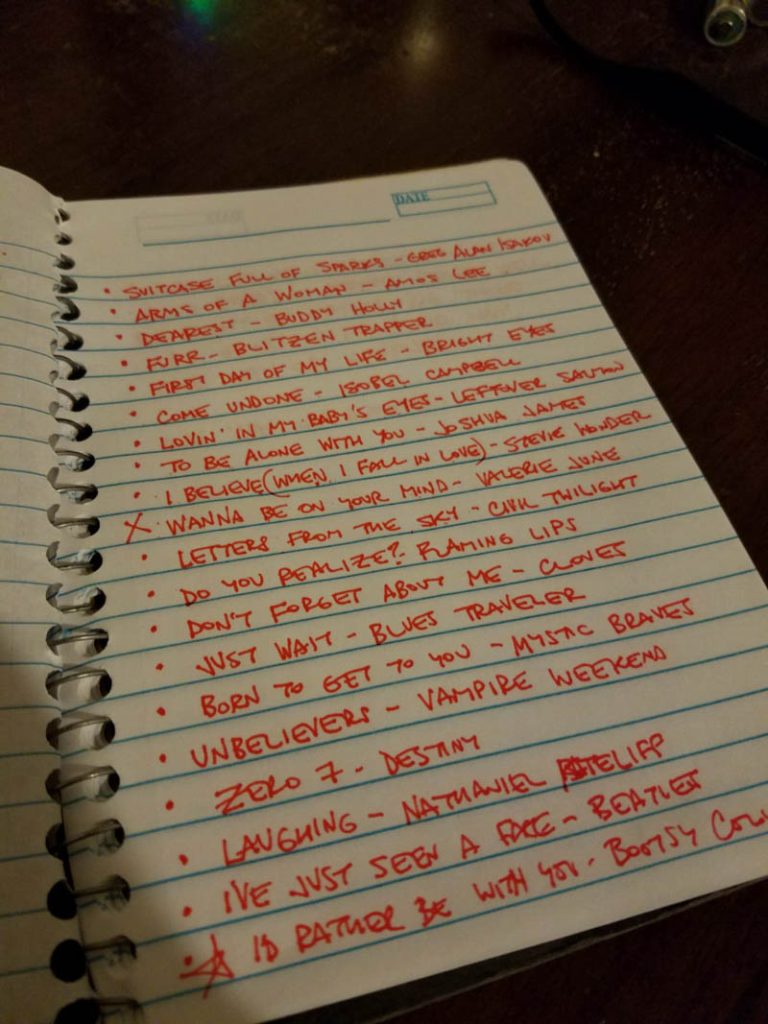 The Last Chapter in An Immortal Love
I have loved reading "A Prayer for Owen Meany," though I've held off on finishing the last 30 pages. I'll finish it when I'm ready to let go of this last chapter that Jeff will write with me.
In the meantime, I am finding a lot of peace in a playlist that he shared with me back in August. I rediscovered it written out in his perfect penmanship yesterday and I hope it brings a little peace for all those who loved Jeff.
Because this is an immortal love, our story continues in the lessons that Jeff continues to teach to me this very day.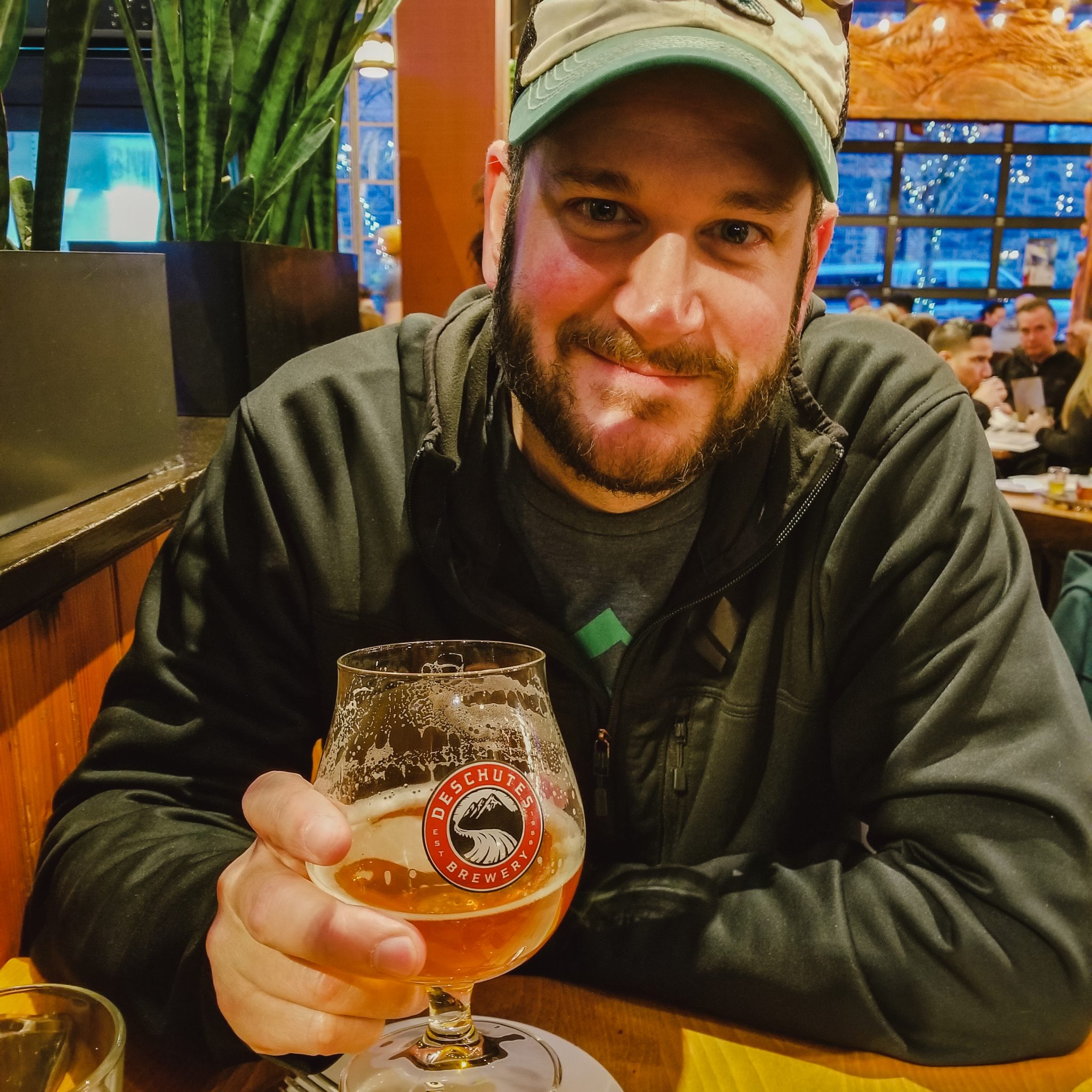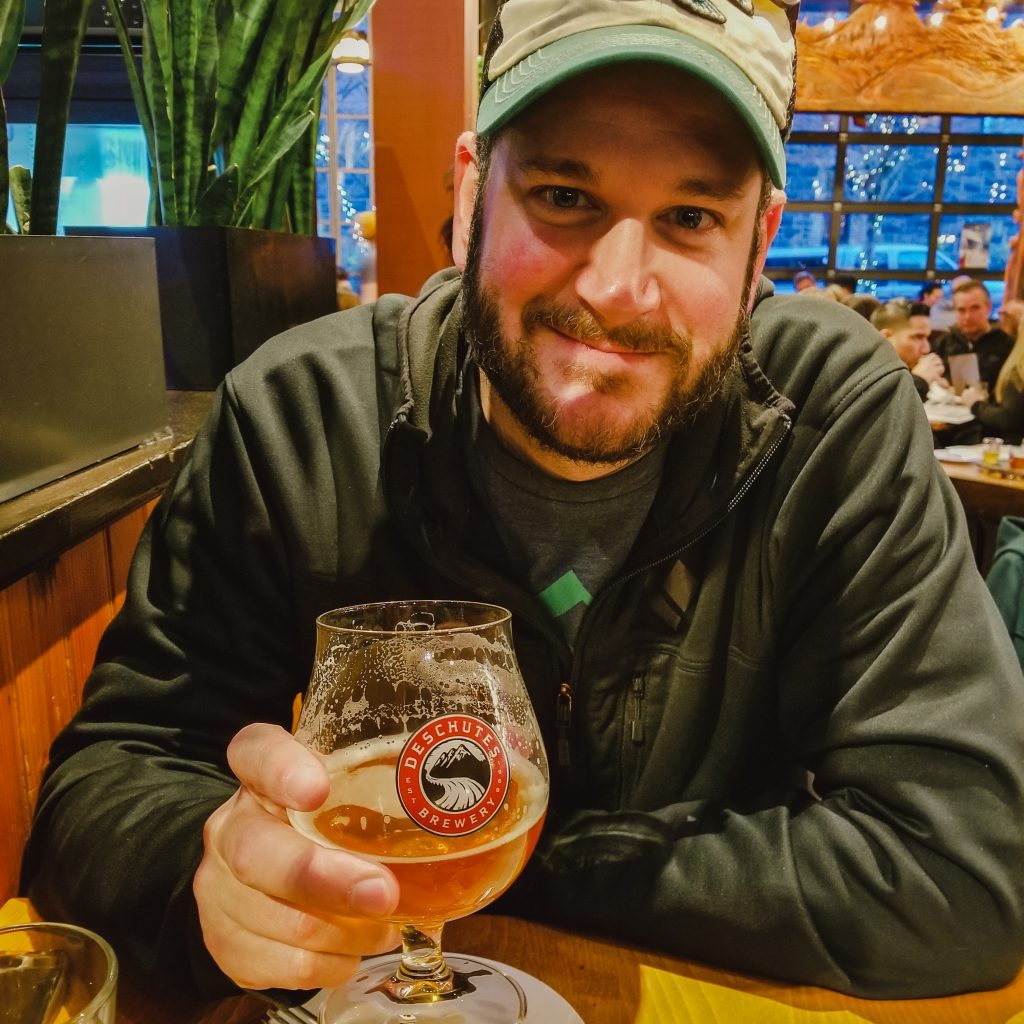 If you are finding this story while experiencing loss, please visit my pages on grieving, and please know that you are not alone. From my heart to yours.
About the Author
Hi! I'm Jen!
I'm a freelance writer and travel blogger who quit my nine-to-five after my fiancé, Jeff, died of cancer at the age of 40. When he died, I realized that life is just too short to delay our dreams. Since my dream was to travel and write, I now travel and write full-time. Today I wear hiking boots instead of heels and collect experiences instead of things.
Related posts