Jeff's Cancer Update: Down, But Nowhere Near Out
Hey there! This post may contain affiliate links, which means I'll receive a commission if you purchase through my link, at no extra cost to you. Please see my legal page for more details.
Over the past three months, I have watched the love of my life stoically and heroically face down cancer.
In that time, I have learned that there is no easy cancer and there is no average cancer and that sometimes this disease mutates, multiplies, and outsmarts doctors regardless of a person's strength, resolve, and ability to laugh even during grueling chemo treatments.
So, when we heard a doctor actually say the words "this is not your average cancer," it was equal parts refreshing for the honesty and alarming for the urgency.
A Rock and a Hard Place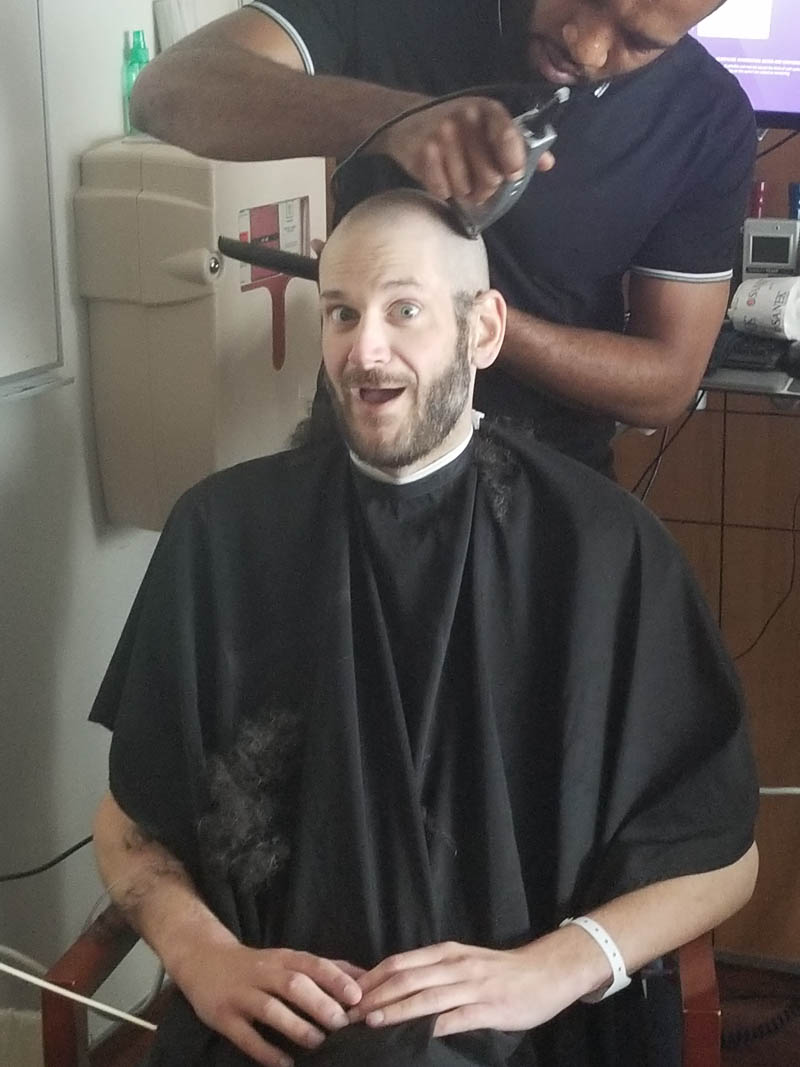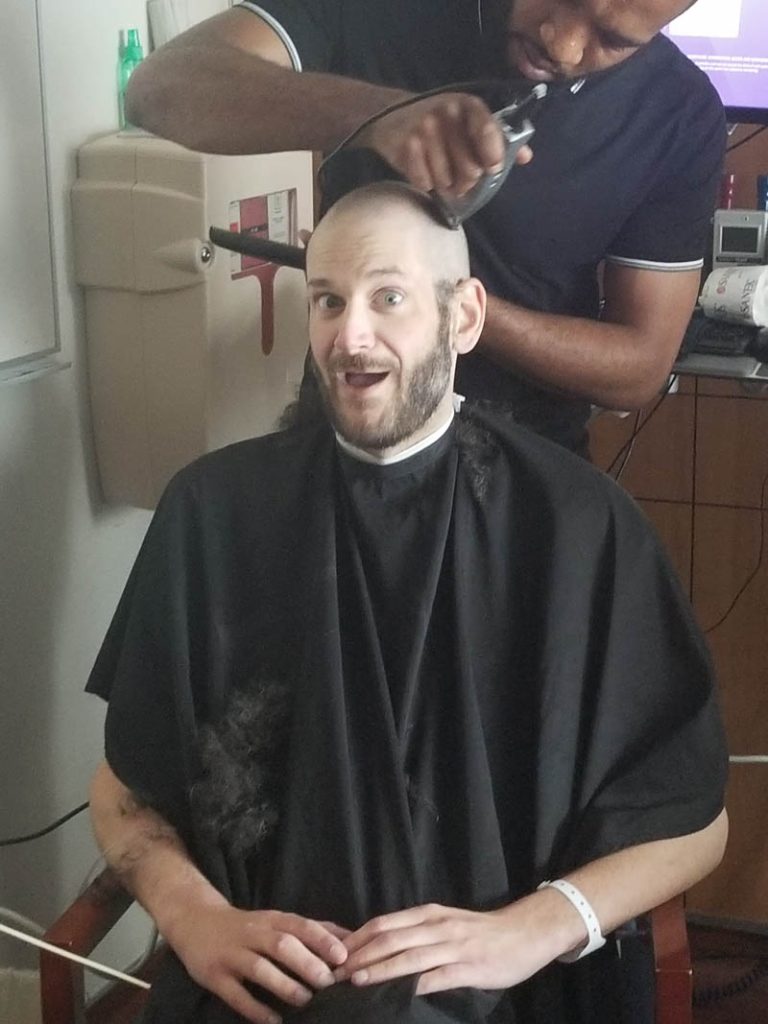 The cruelest thing about Jeff's esophageal cancer is that he just can't eat. Almost immediately upon diagnosis, doctors placed a stent into Jeff's esophagus so that he could swallow, but the stent has always been Jeff's greatest source of discomfort.
When he does actually get a real meal down, he feels it for days because opening the esophagus with a hollow tube also means that there is no stopgap for acid reflux and it comes right back up his throat.
When the stent ultimately slipped into his stomach, doctors placed a new stent along with a PEG Tube – a feeding tube – as an insurance policy of sorts. The idea being that Jeff will always have the ability to get nourishment even if swallowing was not an option.
However, the cancer seems somehow to be two steps ahead of us and it thwarted this solution when the tumor – forced to grow in another direction when we blocked it with the stent – reversed its course and grew into the area around Jeff's lungs, creating "communication" between his gastrointestinal tract and his airway.
Jeff developed a terrible cough that worsens when he swallows any food or liquid or when he is connected to his feeding tube. The cough then led to aspiration which in turn led to a dangerous infection in his lungs. In effect, the nourishment that Jeff needs to live is also feeding the infection that Jeff needs to beat.
One doctor told us, with great sympathy, that Jeff is really in a rock and a hard place with this cancer.
Preparing for the Worst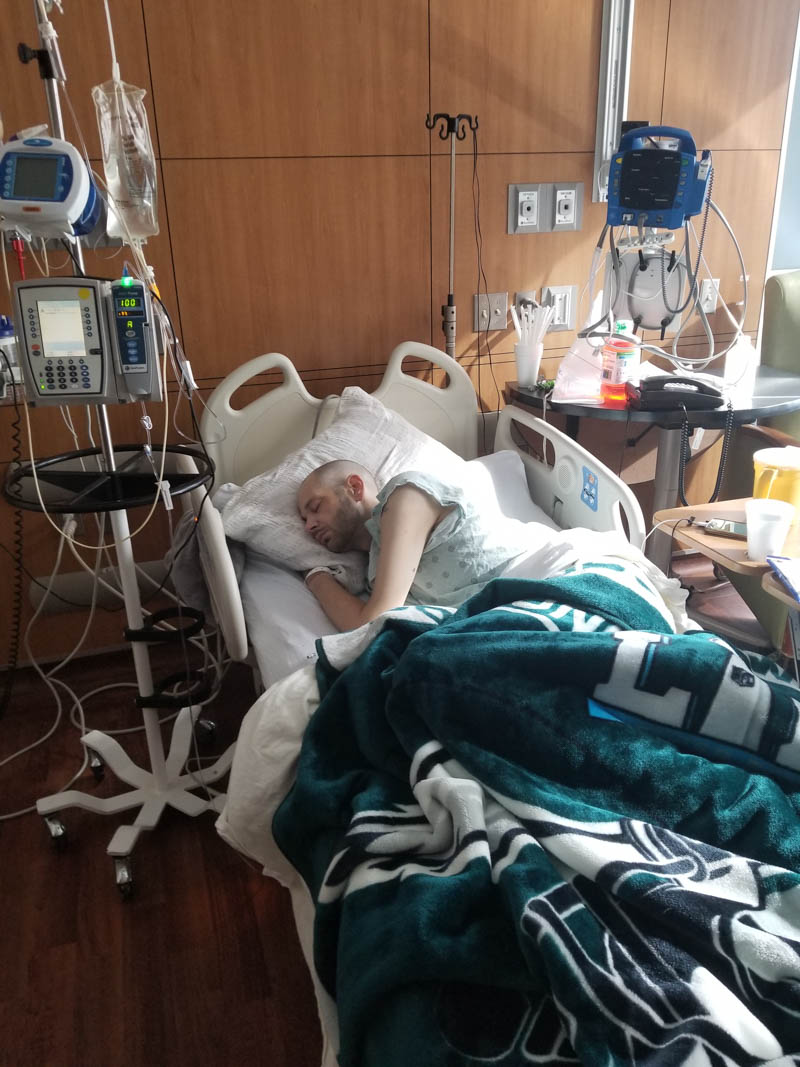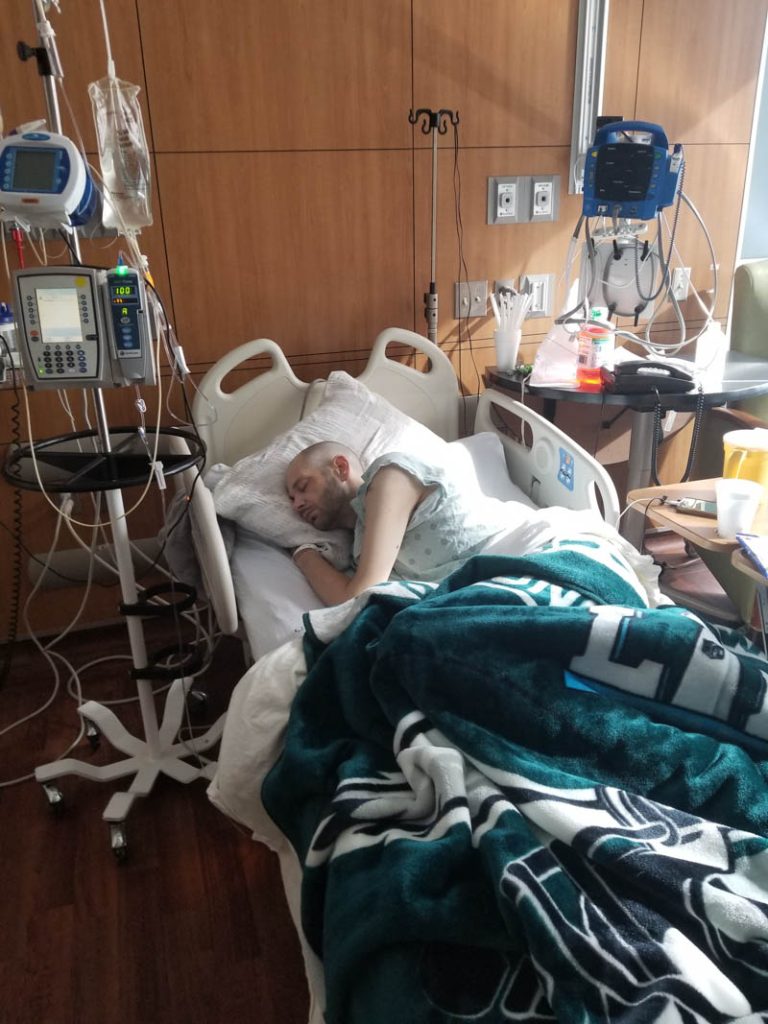 Any communication between the GI tract and the airway is – as the doctors put it – "catastrophic." We discovered the extent of the issue last Tuesday when Jeff was admitted into the Intensive Care Unit with sepsis, a life-threatening complication from infection.
The pulmonary doctor who admitted Jeff to the ICU found more amylase (an enzyme found in saliva) in Jeff's pleura than he had ever seen before. He had to navigate around Jeff's cancer-enlarged liver just to drain the fluid from the lung area.
The doctor told Jeff's dad to prepare for the worst. Jeff's mom, step-mom, and brother rushed to the hospital as quickly as flights and logistics would allow.
The next day, the doctor with whom we have grown most close, held Jeff's hand and told him that she is worried that things have grown out of control and that he might be dying. Jeff absorbed this as bravely as he has absorbed this entire, awful situation.
He listened respectfully and informed her that he has too much to live for to die just now.
So Many Cranes!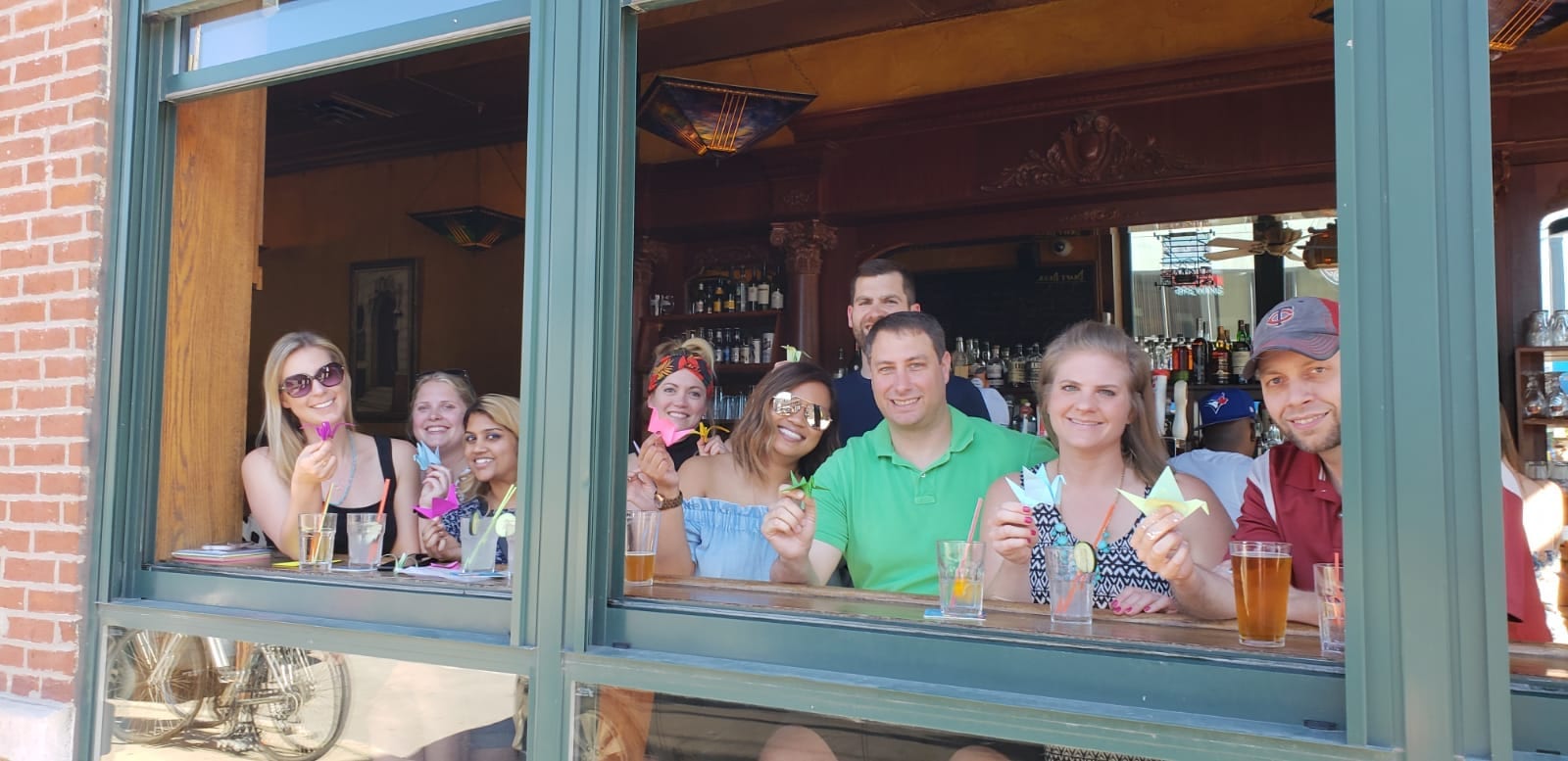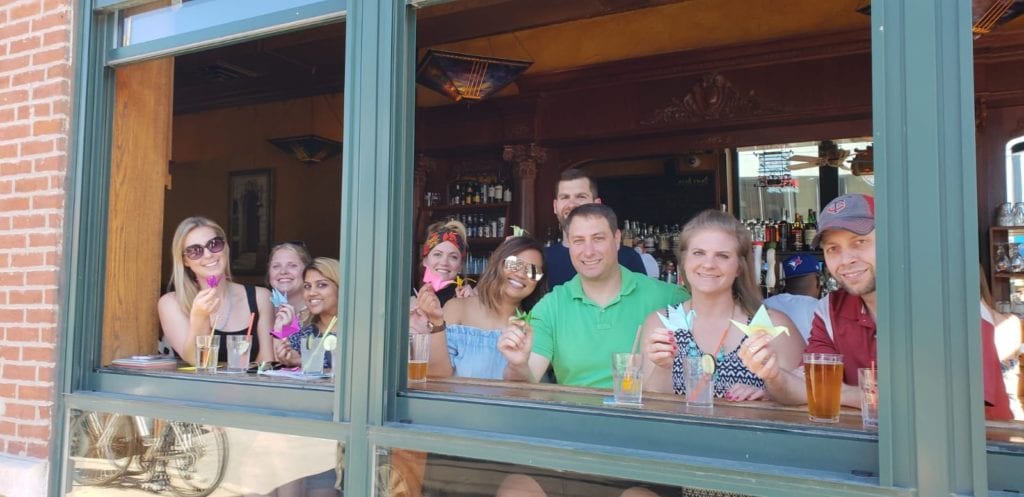 Throughout Jeff's battle with cancer, people have asked us how they can help. One thing we have noticed is that Jeff absolutely lights up when he gets a card or a note from someone. So, inspired by the book "Sadako and the Thousand Paper Cranes," we asked people to send origami cranes for Jeff.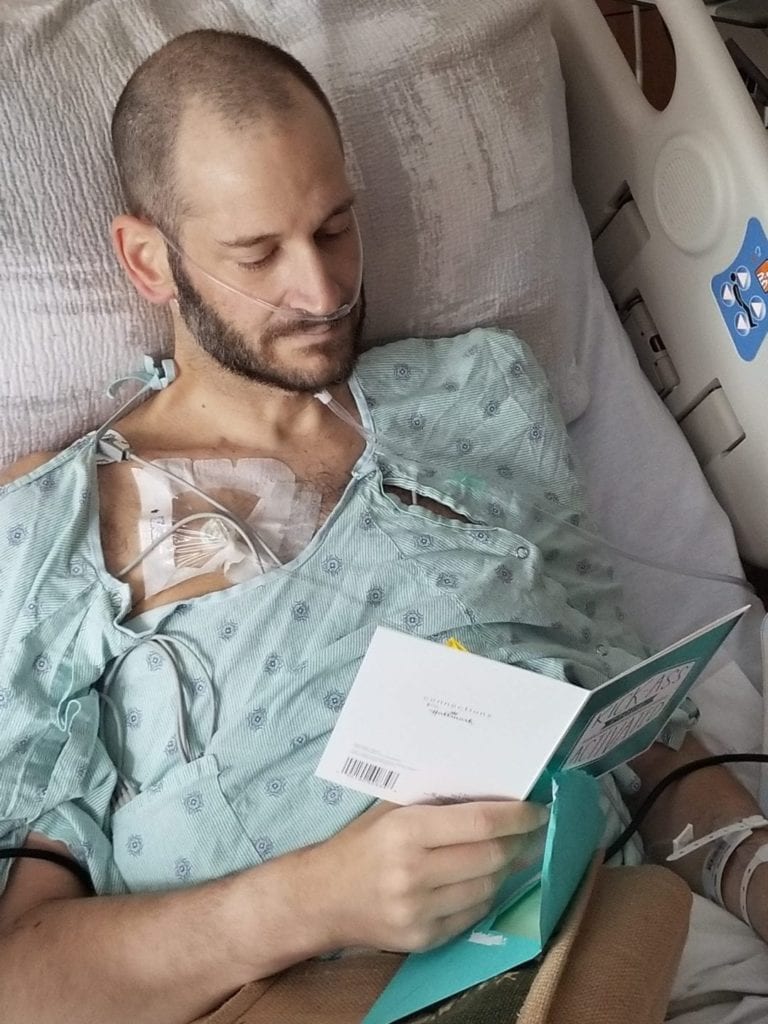 Since Jeff has been in the hospital more days than he's been out in the month of May, we haven't had the chance to take a full inventory of the cranes, but we know that Jeff has received thousands of cranes from Ohio, New Jersey, Louisiana, Florida, New Hampshire, Connecticut, Pennsylvania, Washington, California, Oregon and more.
I Don't know what I Did to Deserve this Much Love
Every crane and note is special to Jeff and he often asks just what he did to deserve so much love from so many people. Jeff has asked a lot of hard questions over the last three months, but that one has an easy answer.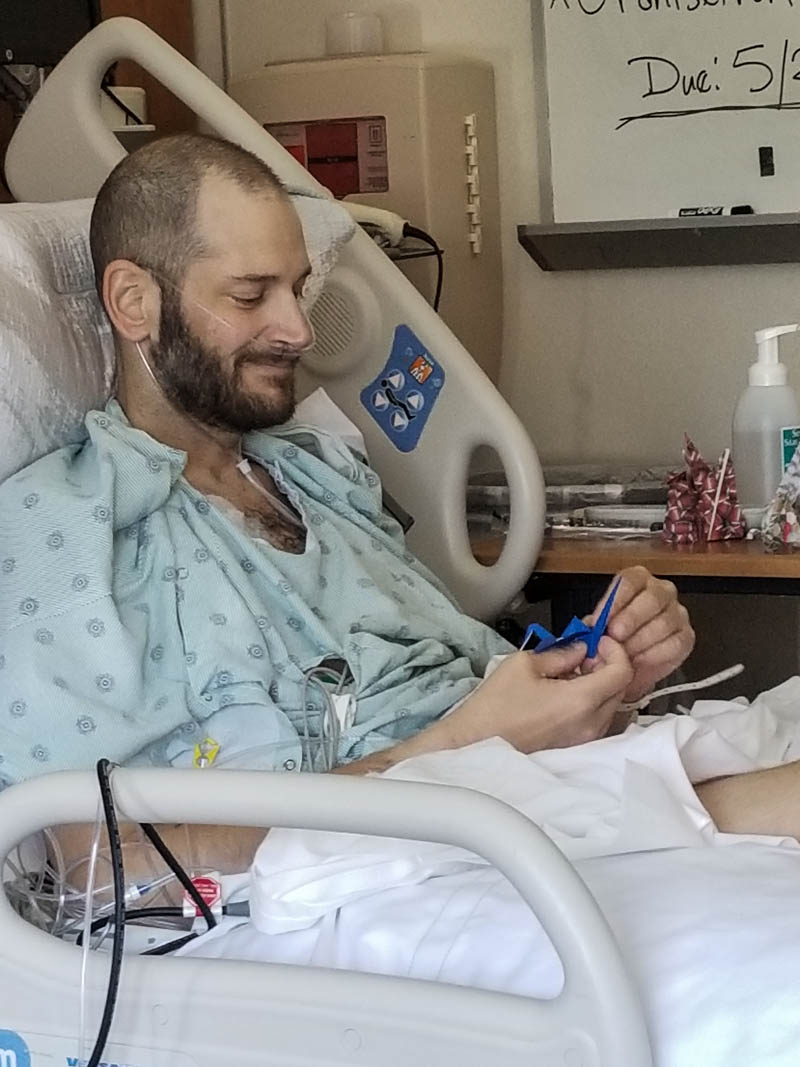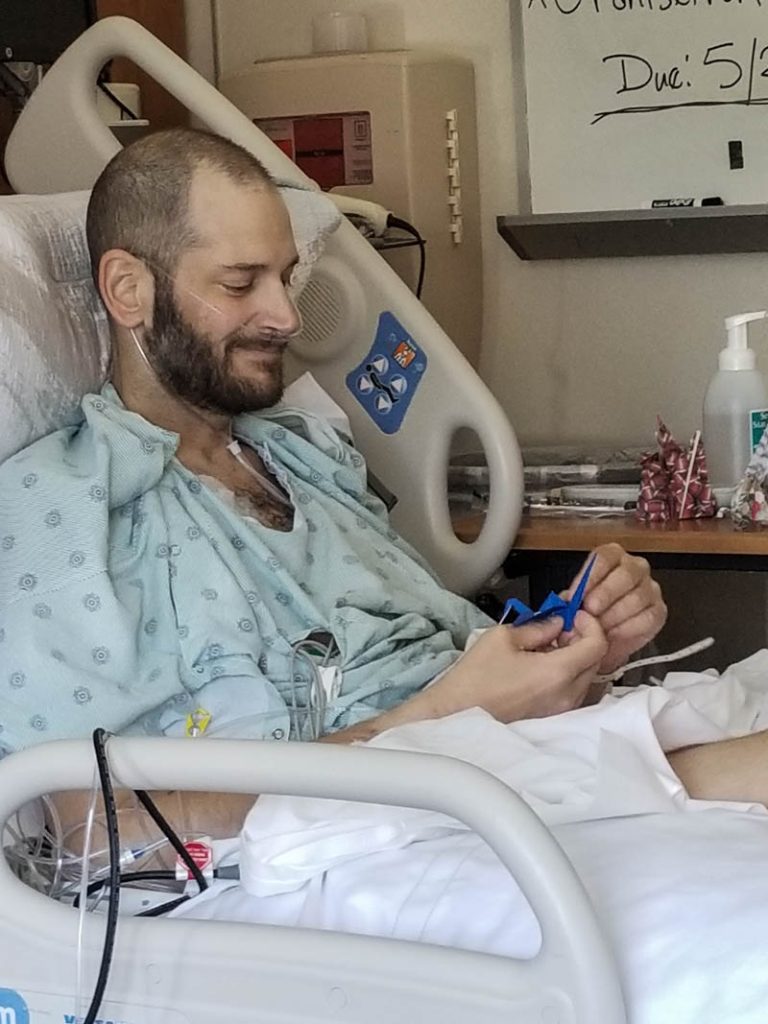 Jeff makes everyone he encounters feel special. Even at his very worst moments, he asks the names of all of his nurses, the same way that – in better times – he asked the names of all of his servers at restaurants.
The doormen (and women) at our apartment building tell me how Jeff made an effort to get to know them all when he first moved in. His pharmacist recently told me that Jeff's energy inspired the whole CVS team and that they are all rooting for him. His friends tell me that Jeff was the glue that brought them all together.
Don't You Give Up on Me
After the doctors first told Jeff that he could be dying, we had a moment alone. My first thought was just how beautiful his eyelashes are when they are wet with tears. My second thought was "not yet."
I held his hand and I asked him to keep fighting. I can just feel it in my gut, I told him, that we are not done here yet.
He assured me right then and there that he may be down, but he is nowhere near out. A day later, when Jeff was still so sore that he only had one hand to type, I received this text message from him:
I choose to believe him.
We Will Keep Fighting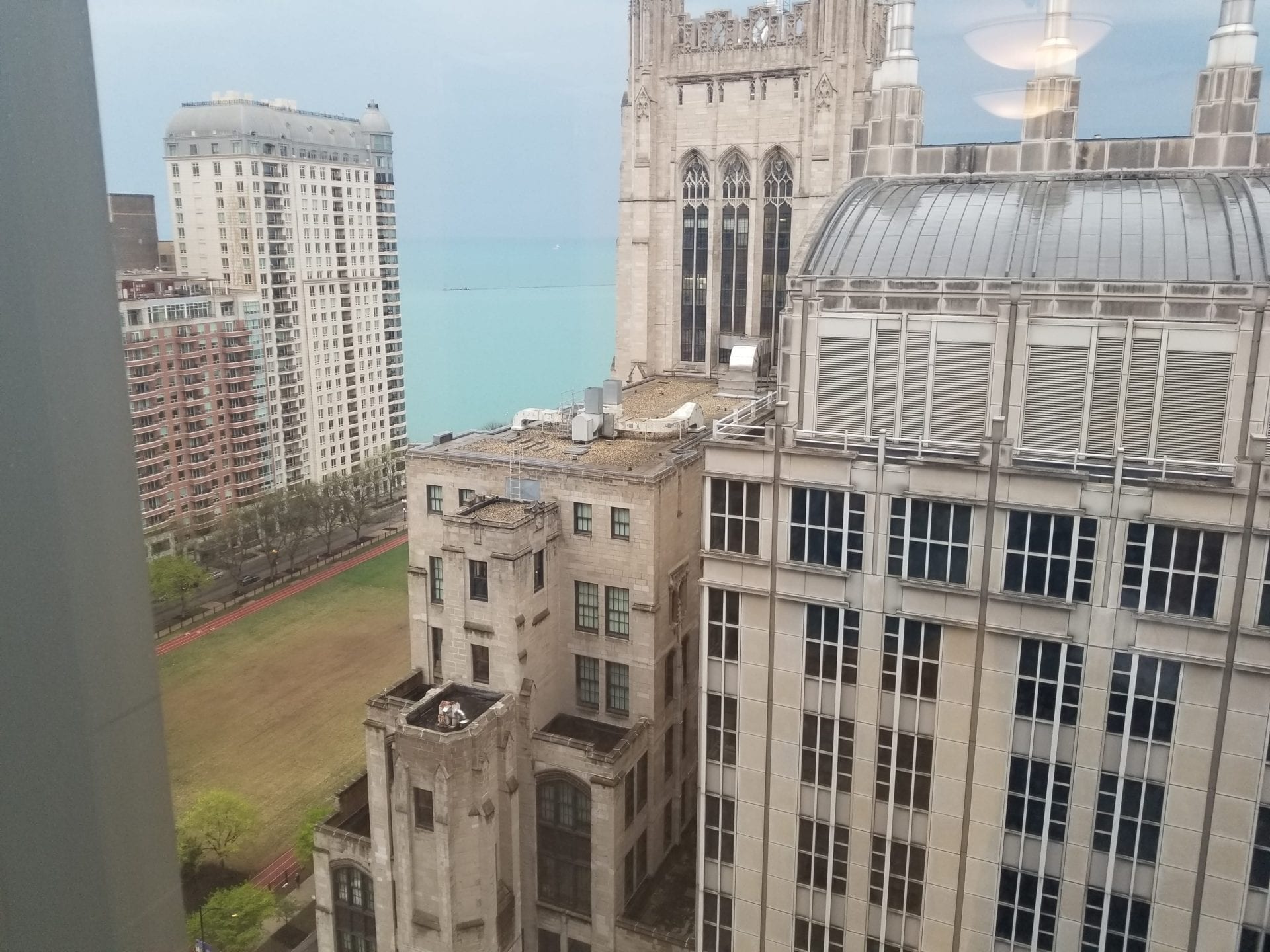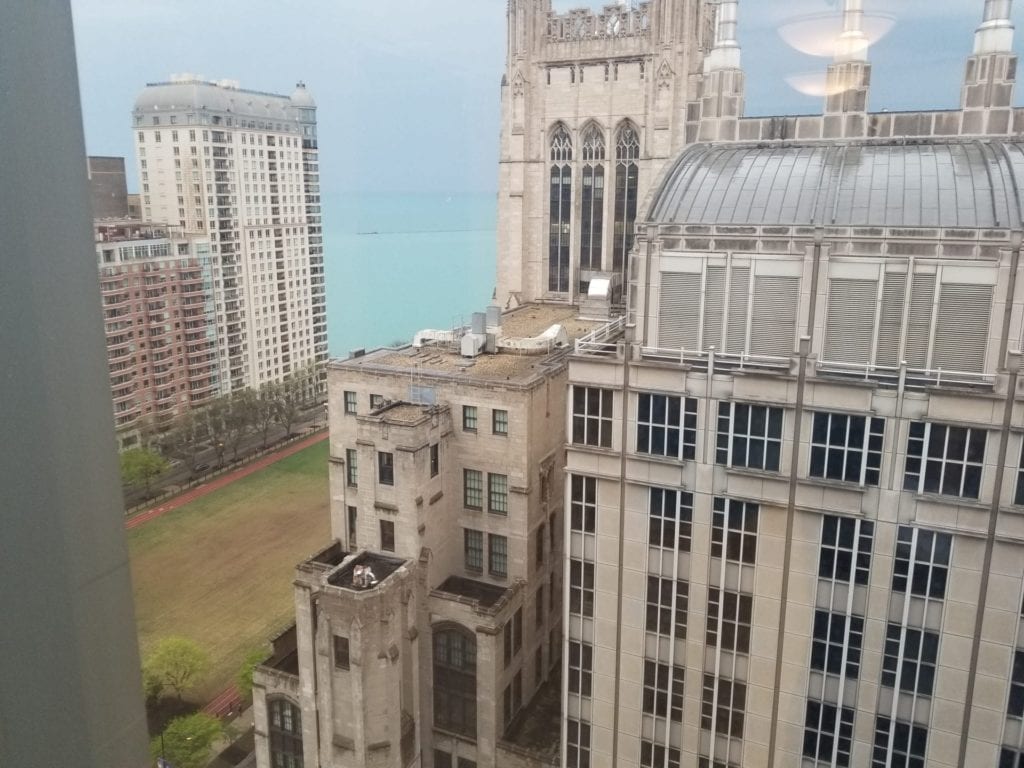 Jeff has made progress beating the infection and he is no longer in the ICU. He remains at Northwestern Hospital while he recovers and while doctors search for solutions to his feeding dilemma.
For now, they have rerouted his feeding tube, using a J-Tube instead of a G-Tube, in the hopes of bypassing the leak between his GI Tract and his airway. After a very hard week of limited nourishment, Jeff is receiving food through the J-Tube as I write this.
His chemo treatment is paused while he focuses his energy on getting the infection under control and regaining strength. The good news is that we will soon have testing back from both Northwestern and the University of Chicago, which will show us the mutations, amplifications, and genomic sequencing that could lead us down the path of targeted therapies rather than standard chemotherapy.
At that point, we'll be treating Jeff's "not your average" cancer – with all of its tricky mutations – rather than treating a standard esophageal cancer.
I hope to post again soon with pictures of Jeff at home, surrounded by thousands of cranes and cooking up something on the new grill his family placed on our balcony.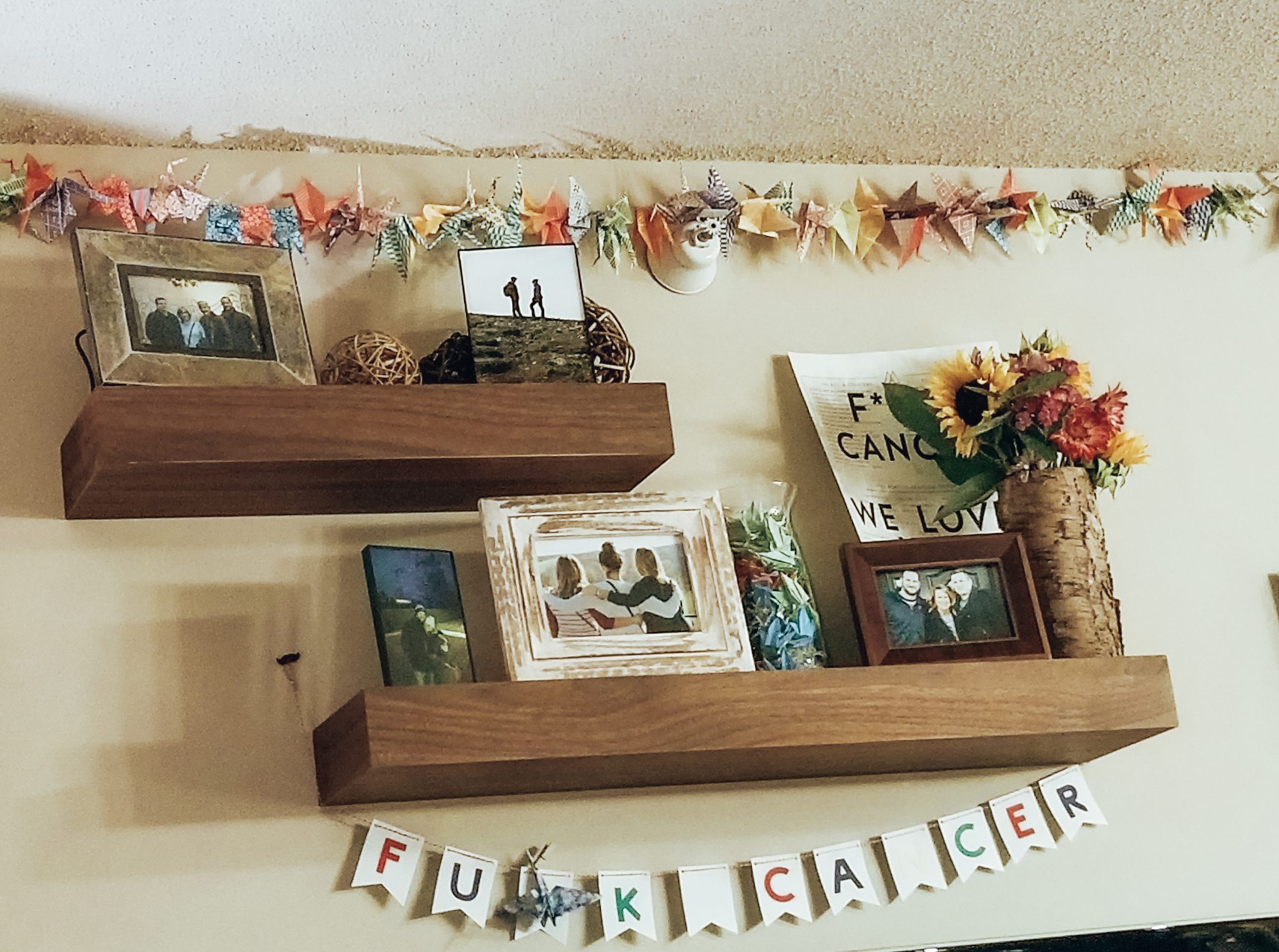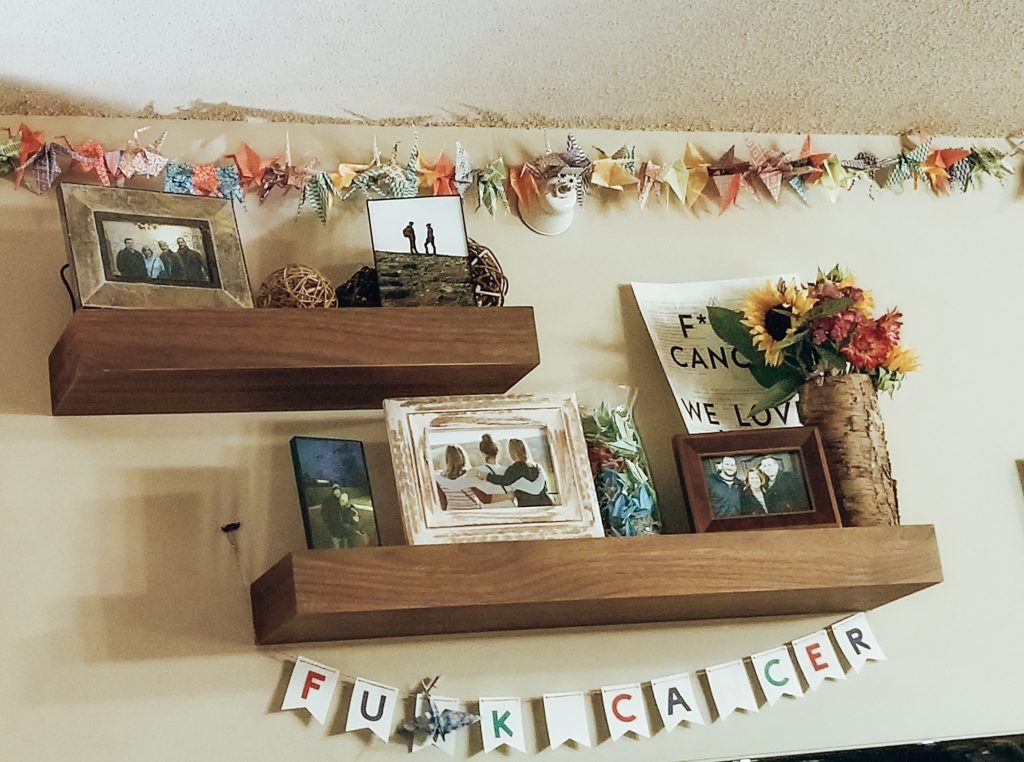 Update
Jeff died four days after this post was written. I leave it here in its raw form in case it helps any caretakers out there who are losing a loved one. I am certain that we share some of the same whipsaw emotions accented by guilt and hope in equal destabilizing parts.
Please know that it will get easier one day. Please see the below resources for grief as well as my pages on grieving.
About the Author
Hi! I'm Jen!
I'm a freelance writer and travel blogger who quit my nine-to-five after my fiancé, Jeff, died of cancer at the age of 40. When he died, I realized that life is just too short to delay our dreams. Since my dream was to travel and write, I now travel and write full-time. Today I wear hiking boots instead of heels and collect experiences instead of things.
Related posts