Hey there! This post may contain affiliate links, which means I'll receive a commission if you purchase through my link, at no extra cost to you. Please see my legal page for more details.
This canal walk in London is simple and fun, and it takes you through some of London's major tourist attractions – all while avoiding the crowds and staying outdoors!
Join my gal pal Mel and me on a walkabout through Baker Street and the fictional home of Sherlock Holmes, through Little Venice and along the Regent's Canal, and all the way to Camden Town and my favorite London market.
Sleuthing out the Locals on Baker Street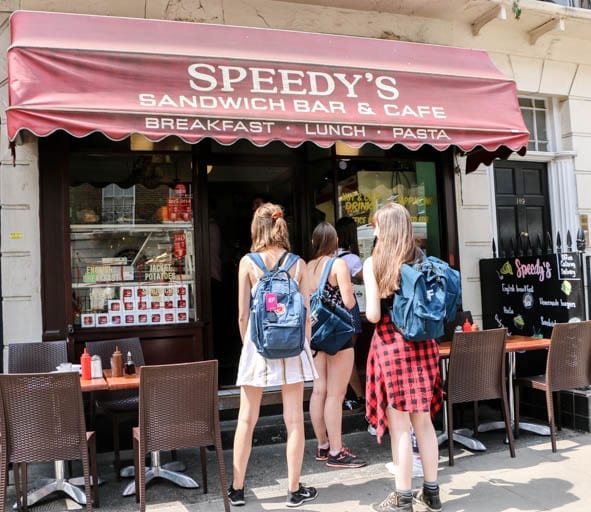 Any good day of touring in London should start with a solid English breakfast. We found our bangers and mash at Speedy's, which prides itself on being the café of Sherlock Holmes since it is located beneath the fictional flat of the detective in the television series "Sherlock".
Then we set out for the "real deal" and snapped a picture or two in front of 221B Baker Street in honor of Sherlock. Though the address is as fictional as the detective, the museum looks authentic enough and the gift shop is worth a stop.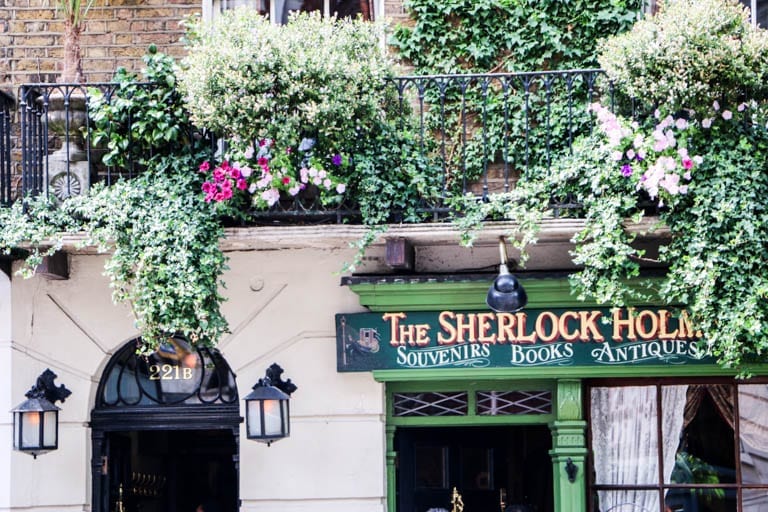 Little Venice is the Start of a Beautiful Canal Walk in London
We hopped on the Tube at Baker Street and hopped off at Warwick Avenue. A friend had told me to check out Little Venice for a change of pace, and this was a solid piece of advice.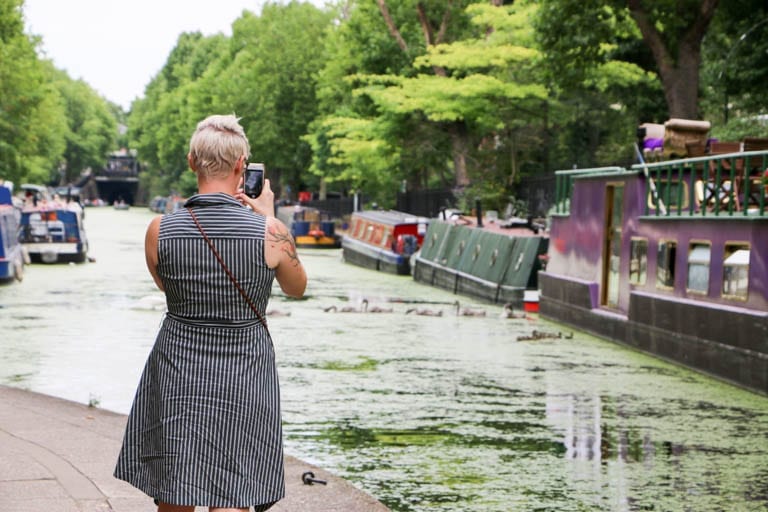 The walkway along Regent's Canal winds alongside houseboats whose residents feed the ducks and the swans, swap books, set up colorful shrines, and barter for household goods, all while the city buzzes somewhere in the distance.
It feels like a different world from the hustle of London's city center.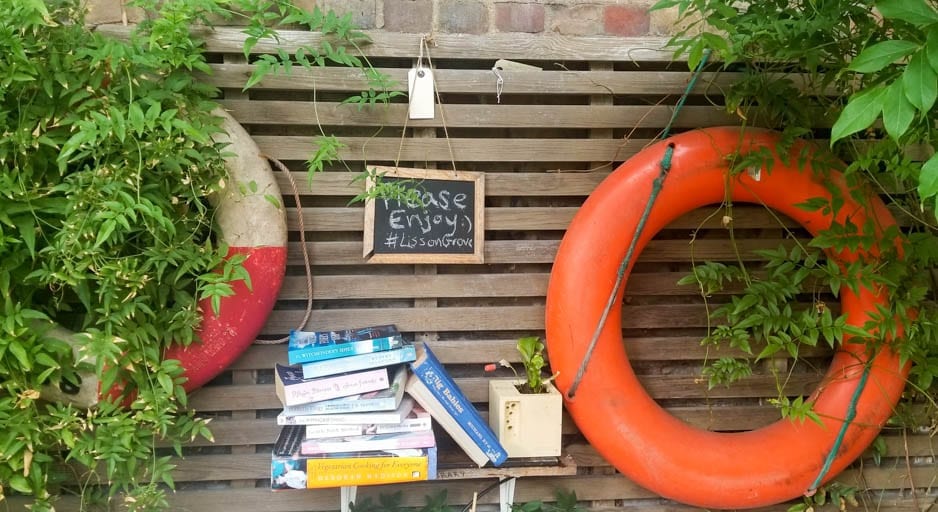 With Regent's Park spreading out somewhere to our left, we stuck to the canal, ducking beneath the branches of willowy trees and waving as the occasional gondola went by.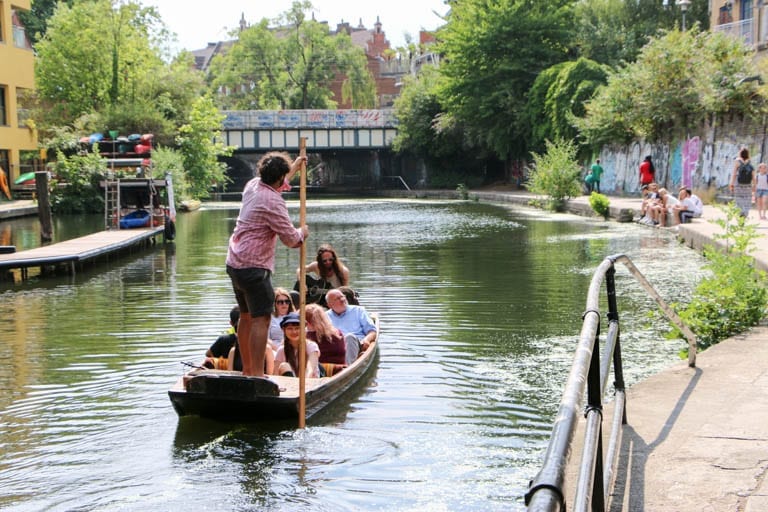 We wandered along the mossy waterways and under the colorful, graffiti-filled overpasses until we could hear the bustle of Camden Lock Market in the distance.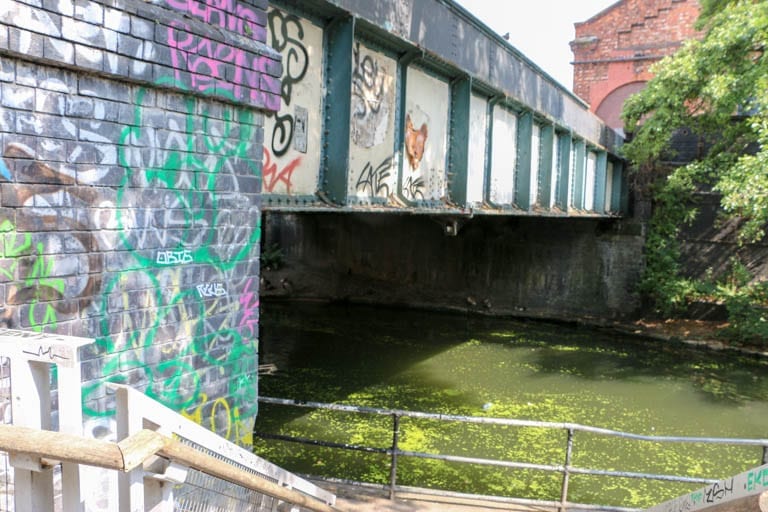 End Your Canal Walk in London at the Camden Town Markets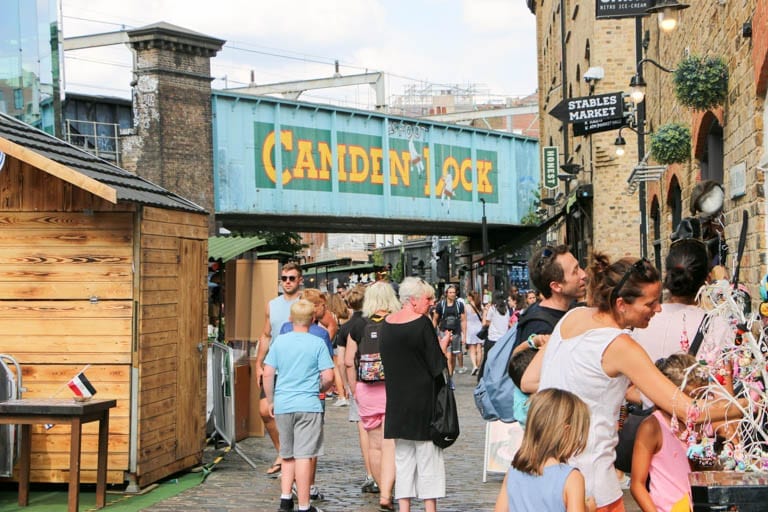 One of my favorite things to do when visiting a new city is to find the local market, so London, with its dozens of marketplaces, is a city I could wander for months (and still not see them all!)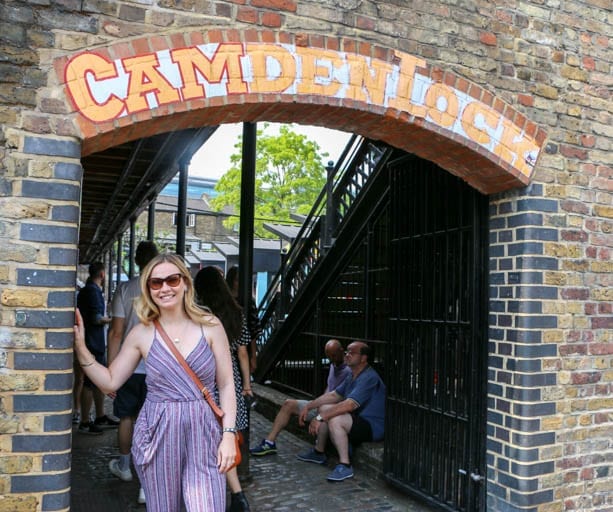 Camden Town is the jewel of the crown, though, with six separate and distinct markets in a condensed space around Camden Lock.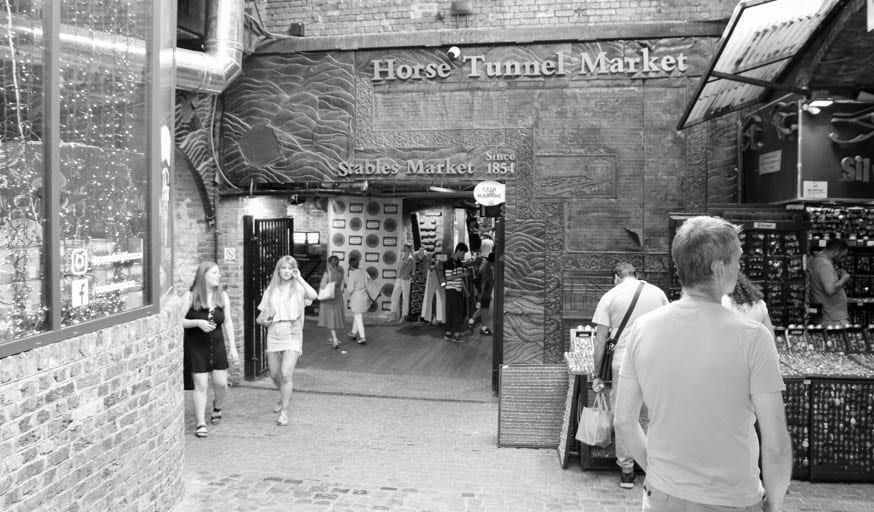 We strolled past the piles of pasta, vats of tacos, and tempting sangria stands, through the Horse Tunnel Market with its back-to-back stands stocked full of jewelry and scarves, and into the Stables Market, where we capped off our day with live music and a much-deserved adult beverage.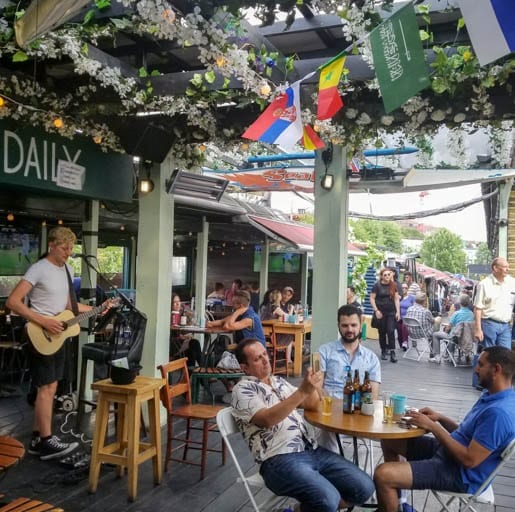 I came to Europe for many reasons, one of them being to spend some time alone. That being said, when I get the chance to catch up with a friend from home while traveling, it reminds me of just how special good friendships really are.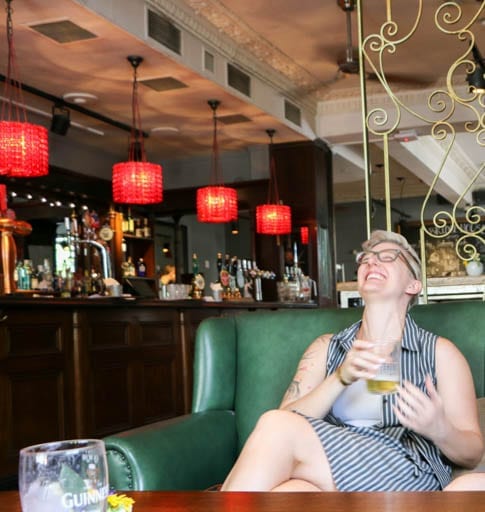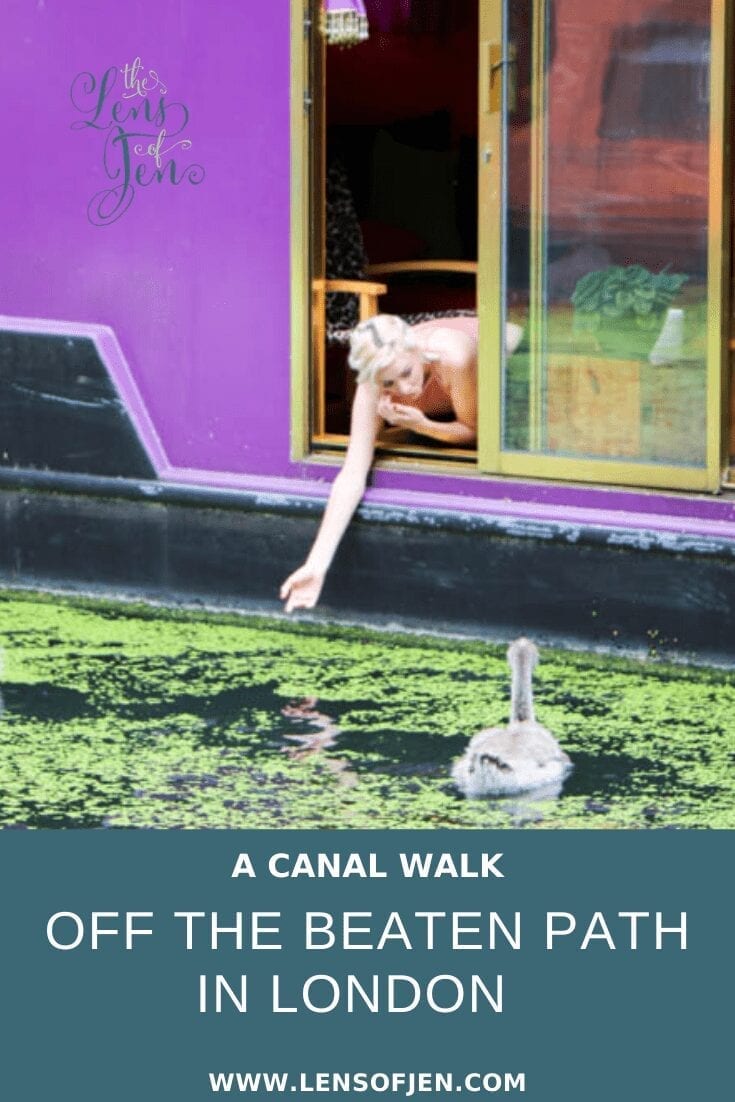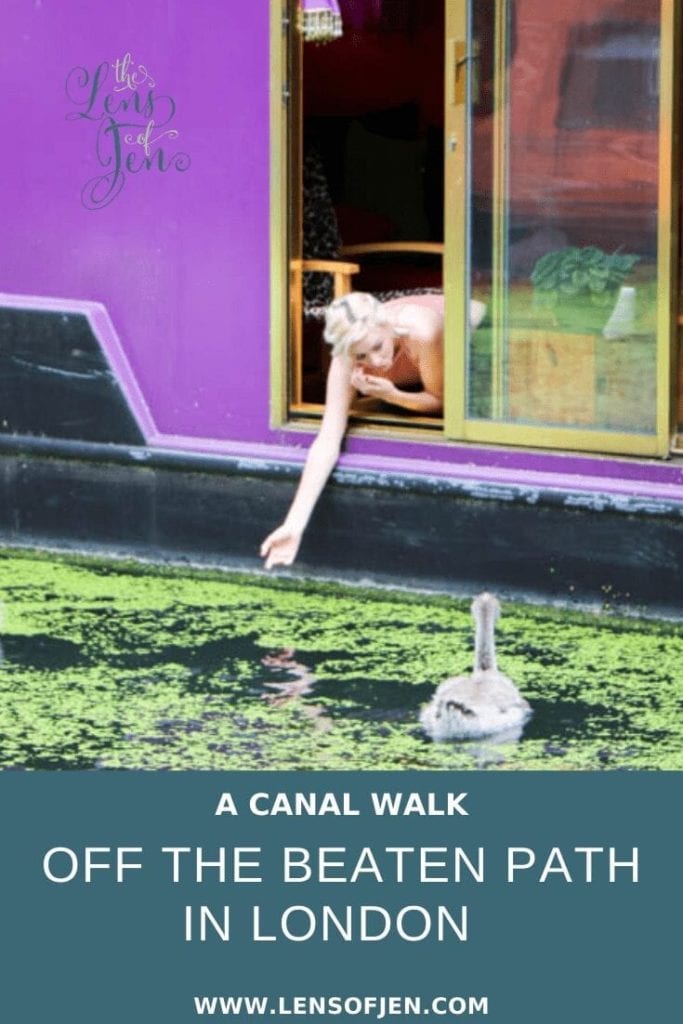 About the Author
Hi! I'm Jen!
I'm a freelance writer and travel blogger who quit my nine-to-five after my fiancé, Jeff, died of cancer at the age of 40. When he died, I realized that life is just too short to delay our dreams. Since my dream was to travel and write, I now travel and write full-time. Today I wear hiking boots instead of heels and collect experiences instead of things.
You might like