When Cancer Changes Everything
Hey there! This post may contain affiliate links, which means I'll receive a commission if you purchase through my link, at no extra cost to you. Please see my legal page for more details.
There is a part of me that knew that my fiancé was dying. But I resisted that knowledge and convinced myself that he was too strong, too young, too upbeat to die, even as his shockingly aggressive cancer ravaged his body. Jeff's ordeal with cancer was not a battle. It was an onslaught and it came out of nowhere.
While some part of me knew it would happen, watching Jeff take his last breath – not even four months after his diagnosis – broke more than just my heart. It also broke my tether to the life I was leading.
Cancer changes everything.
I just couldn't go back. I couldn't live in our apartment with the balcony that Jeff never got to grill on. I couldn't walk the Chicago streets that we used to walk together. I couldn't open my work computer with its emails that no longer made sense to me.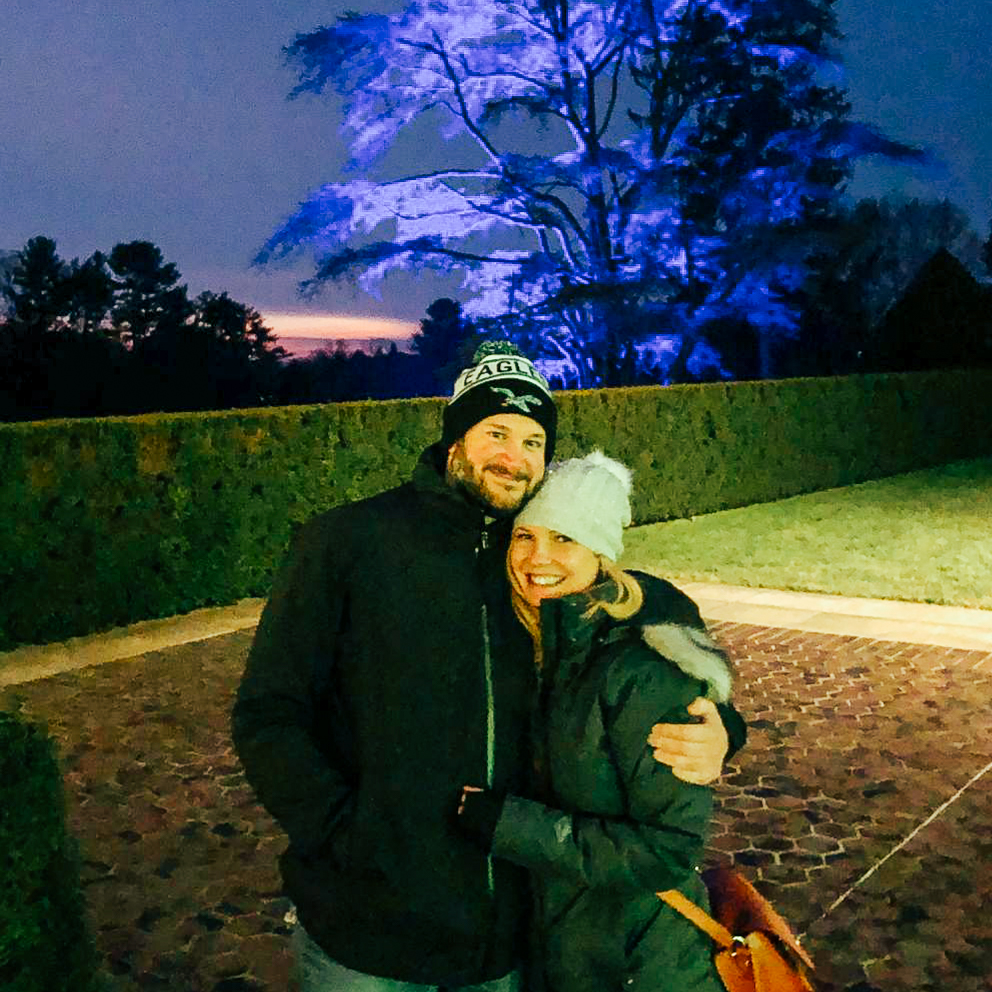 When, on the last day of Jeff's life, I promised him that I would never forget the lessons that he taught me about living life to the fullest, I didn't have a plan in mind. But, within the week, I quit my job and bought a one-way ticket to Europe.
Since then, I have wandered about London, the Loire Valley, and Bordeaux, I have followed in Jeff's footsteps in Budapest, Prague, and Vienna, and I started writing the book that, for years, I planned and researched.
I am officially pursuing the writing career that I always wanted, but didn't have the guts to pursue.
Without Jeff, I never would have gotten the guts to do this. And, probably knowing that I would waver in my confidence, Jeff has helped light my path every step of the way.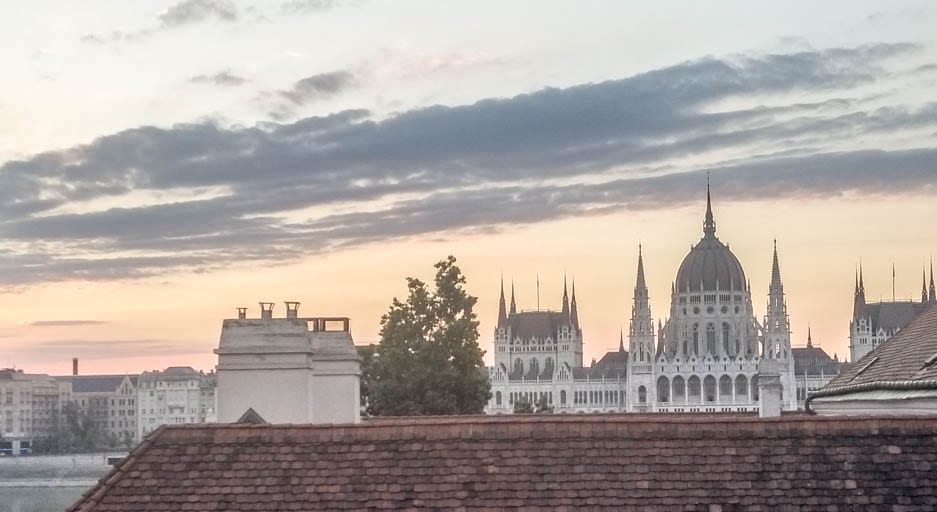 Now I Wake Up for the Sunrise
Before June 4, 2018, I did not think that our spirits lived on after death. I have never attended church and, while I thought there might be a higher power of some kind, I wasn't convinced.
Also, I was a habitual night owl who had witnessed very few sunrises. This was sometimes a challenge in my relationship with Jeff, since he was an early riser, waking up with a smile and a song for the shower.
But, beginning on June 5, 2018, the day after Jeff died, I started waking up at dawn. In comparing notes with Jeff's family, we were all feeling his presence when the sun was rising. This was a hard adjustment for me, and even harder for his brother Greg, a fellow night owl, who joked that he would rather go to sleep when the sun is rising rather than wake to it.
Now I see the Signs
A couple of weeks after Jeff died, I woke up, as usual, as the sun was rising. This time, though, I woke with an insistent number in my head. I just kept thinking 292, 292 over and over again. I moved to the couch to write in my journal. I wrote the number "292" and a wish that Jeff would help me to figure out what the number meant.
Before I even set my pen down, I had a thought. I picked up my phone and started counting the days on my mobile calendar. Sure enough, Jeff and I were together for 296 days and he proposed on the 292nd day.
I started thinking that Jeff may just be a very persistent and present spirit. And, why not? In life, he never did anything half-assed.
I always wondered about that proposal from his hospital bed. Were the pain modifications impacting his decision? Did he really want to marry me? Our love was something that I never doubted and we had talked about marriage before he was diagnosed. But we talked about it in a "someday" sort of way.
Whether that number was really a sign or something that I just needed to see, I embraced the number 292 as a message. I stopped wondering what he was thinking on our 292nd day together and, for more than a year, I wore his ring and touched it every time I needed him.
Sometimes the Stars Align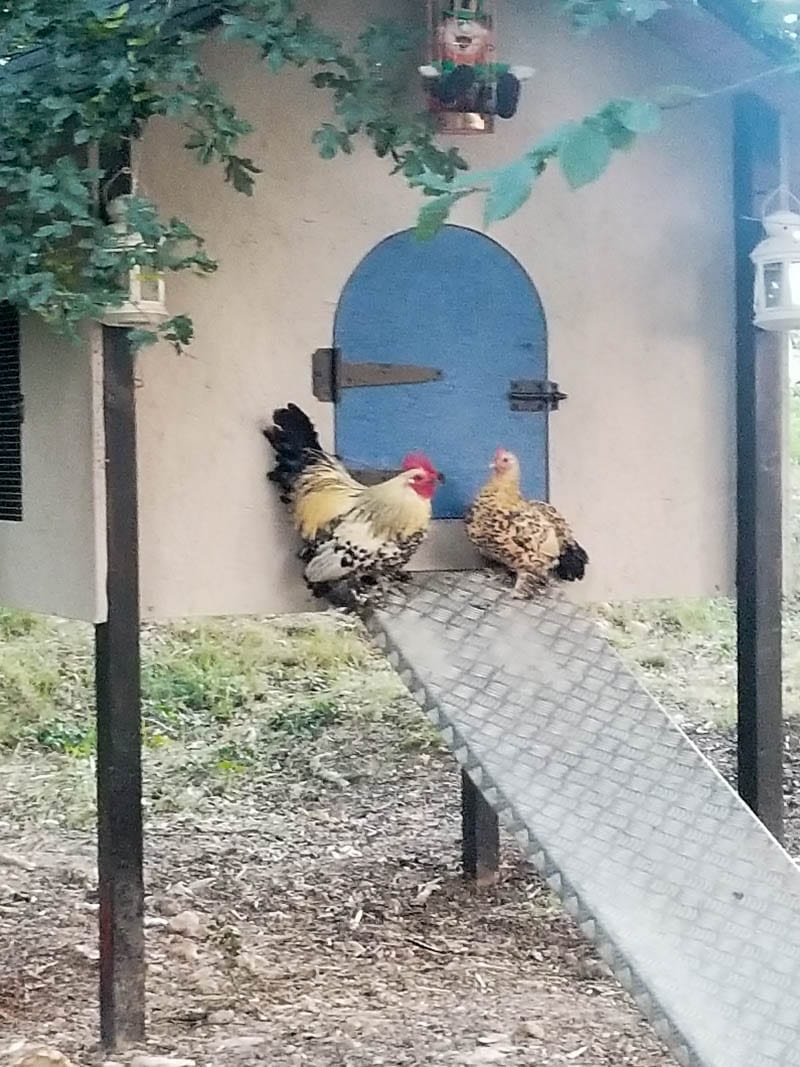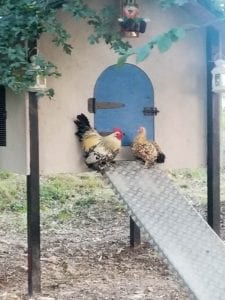 I don't mean to make it sound like it was easy to pack up my life and take off for Europe. It wasn't. Beyond all of the hard goodbyes to friends and family, there were the logistics. However, it all started to fall into place quickly.
My friend Amy volunteered to take our cat, and a stranger – now a friend – walked into my building's leasing office looking for a furnished place. She took on the rest of our lease, and I didn't even have to move the furniture.
And then there was the email from Sarah in France's Loire Valley and the owner of "Le Chalet," the place where I stayed the last time that I was there. My "happy place". Sarah wrote that, while "Le Chalet" was booked for the initial dates that I wanted, she did need a house sitter for the "Big House," and someone to look after her chickens, gamecock, kittens, and chihuahua.
I left for Europe exactly one month after Jeff died. And, of course, I made a departure playlist, just as Jeff would have done.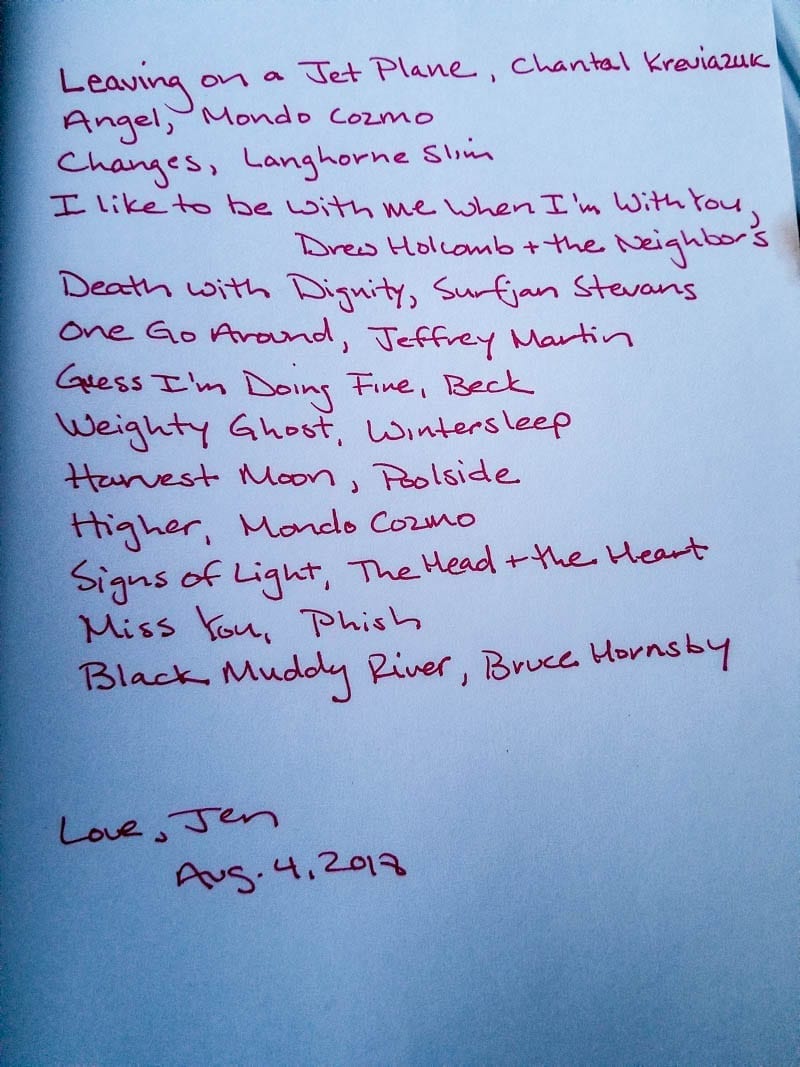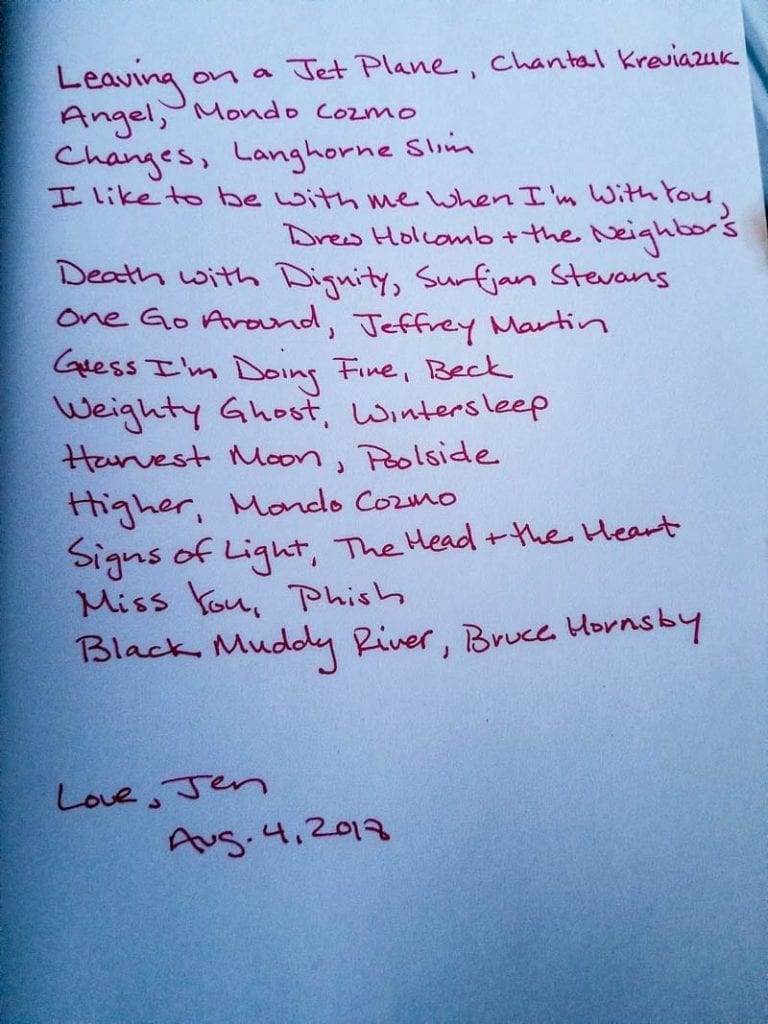 Signs of Jeff
I've seen Jeff everywhere.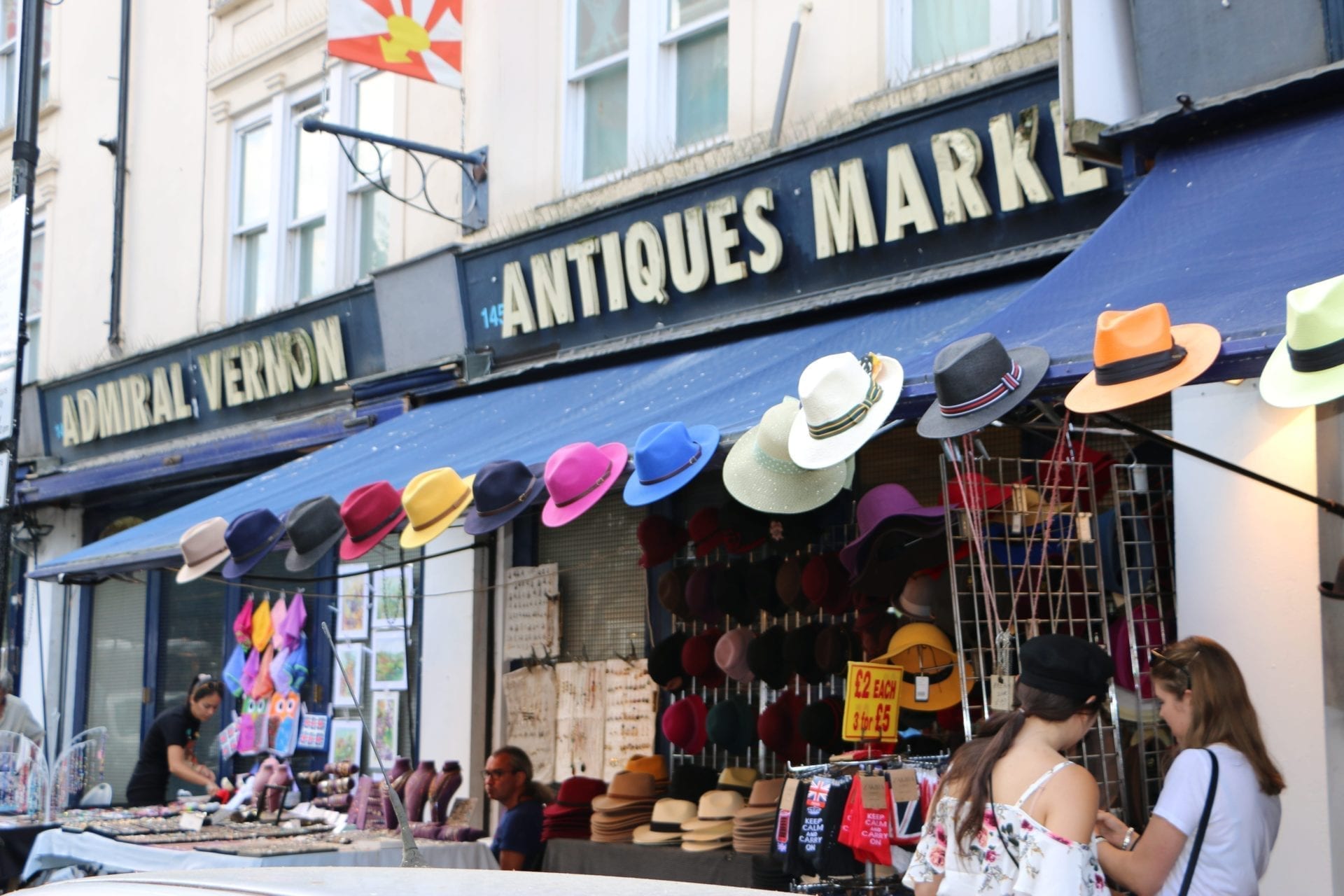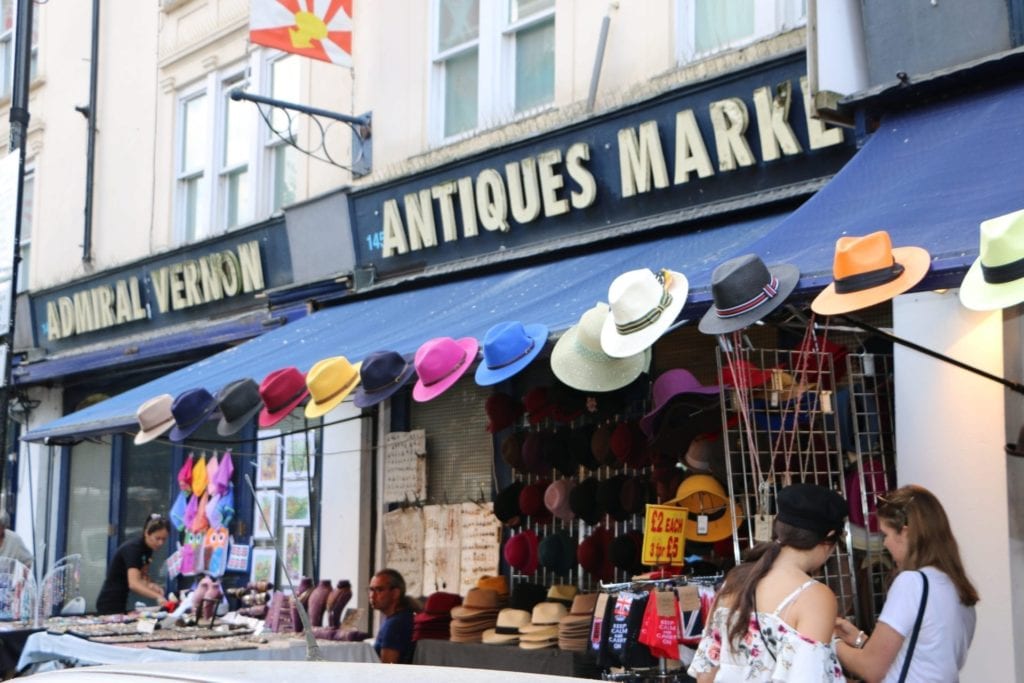 In London, on my very first day of wandering, I set out for Portobello Market in Notting Hill. It was easy to think of Jeff and smile while walking down Portobello Road with its piles of antique cameras, vintage hats, and stores chock full of old maps and photographs.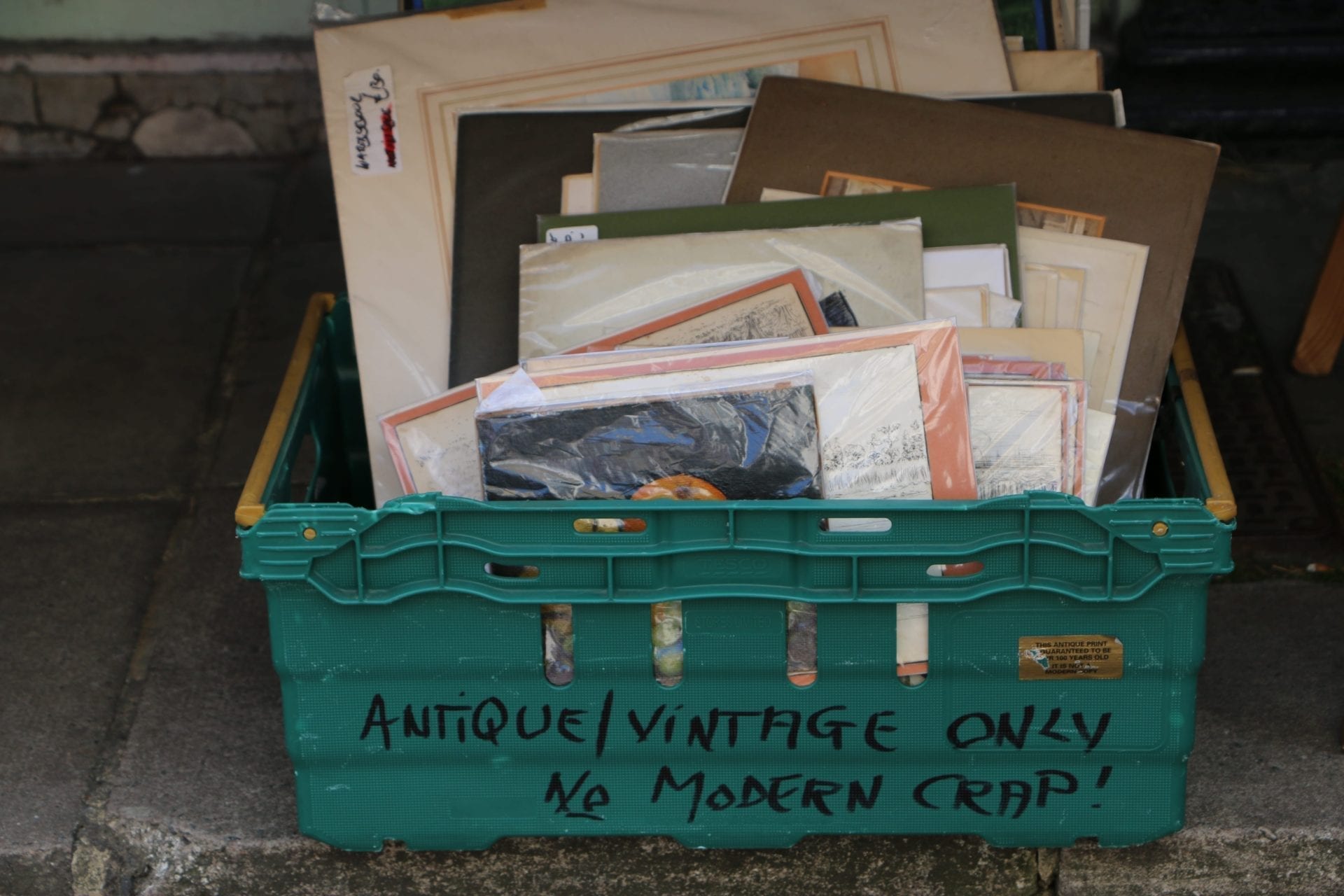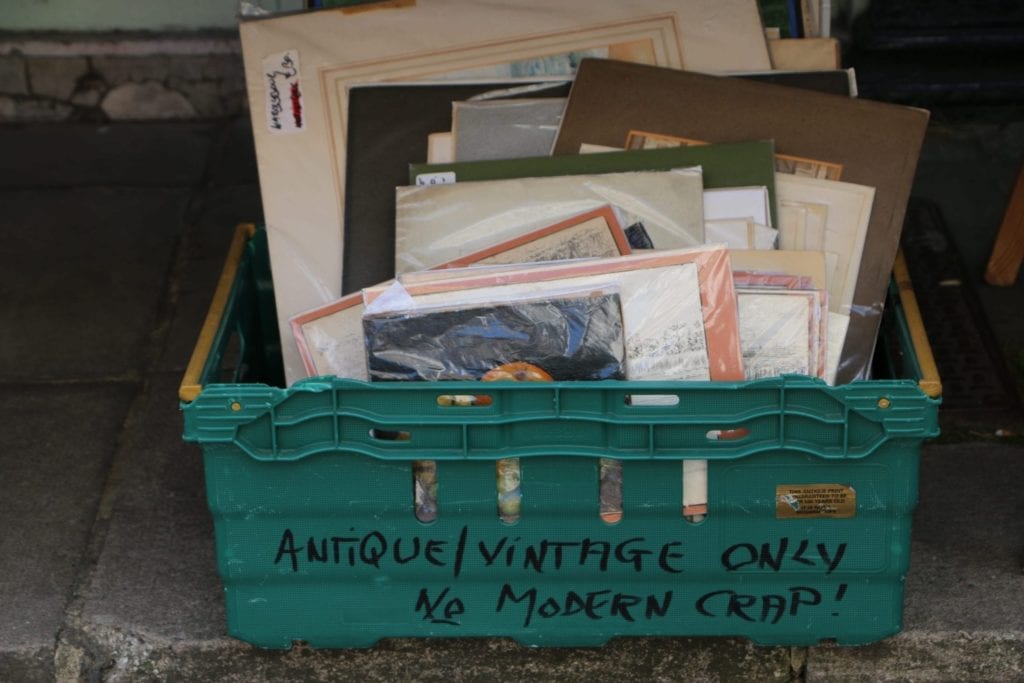 I was thinking that the general liveliness and colors of the market would have appealed to Jeff when I almost walked right past it. I had to double back to confirm that I had really seen it. But, yes, there it was: The Great Wave of Kanagawa.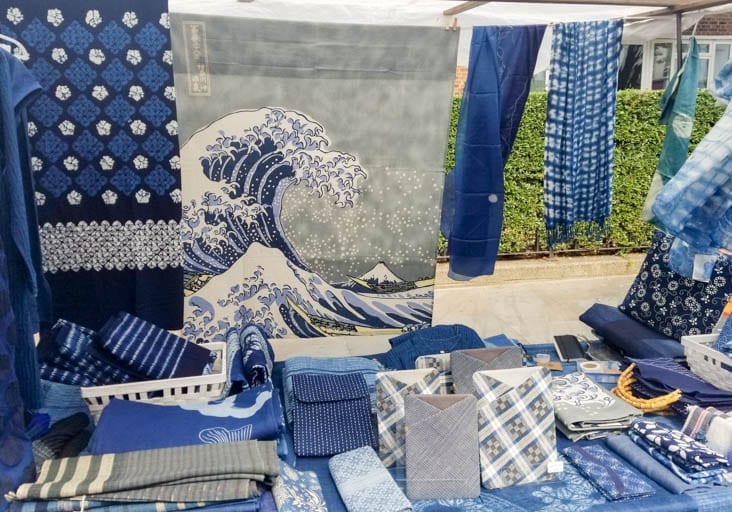 This painting hung above Jeff's bed for years and, when we moved in together, it hung above ours. But, there's a story there and, before I go into it, in my defense, we moved in a hasty way.
Just after Jeff was diagnosed, we quickly moved into an apartment within walking distance of the hospital, and Jeff's rapid decline meant that he couldn't help much with the move. The painting was the last thing that I did to complete our new home and I was absolutely exhausted.
And…I may have hung the Great Wave upside down.
I think it would have stayed that way, without my noticing, except that my parents asked us why in the world the centerpiece to our bedroom was upside down.
Smiling, Jeff said: "After all Jen did to move us, I thought it was best to leave it alone." He was a wise man.
"If You're Looking for a Sign, This is it"
There have been too many signs to list them all here, but I will write down one more story from London about the day that I met up with my friend, Melissa, to walk along Regent's Canal. Exhausted after a long day of touring, we went in search of dinner, aiming in the direction of a nearby pub in Camden Town with good reviews.
Our google maps took us in a funky direction and Mel was politely cursing her map application when I stopped short in front of a beautiful mural of cranes. For those who followed Jeff's ordeal, you know that we asked people to send origami cranes to show their support; he received thousands and thousands of cranes.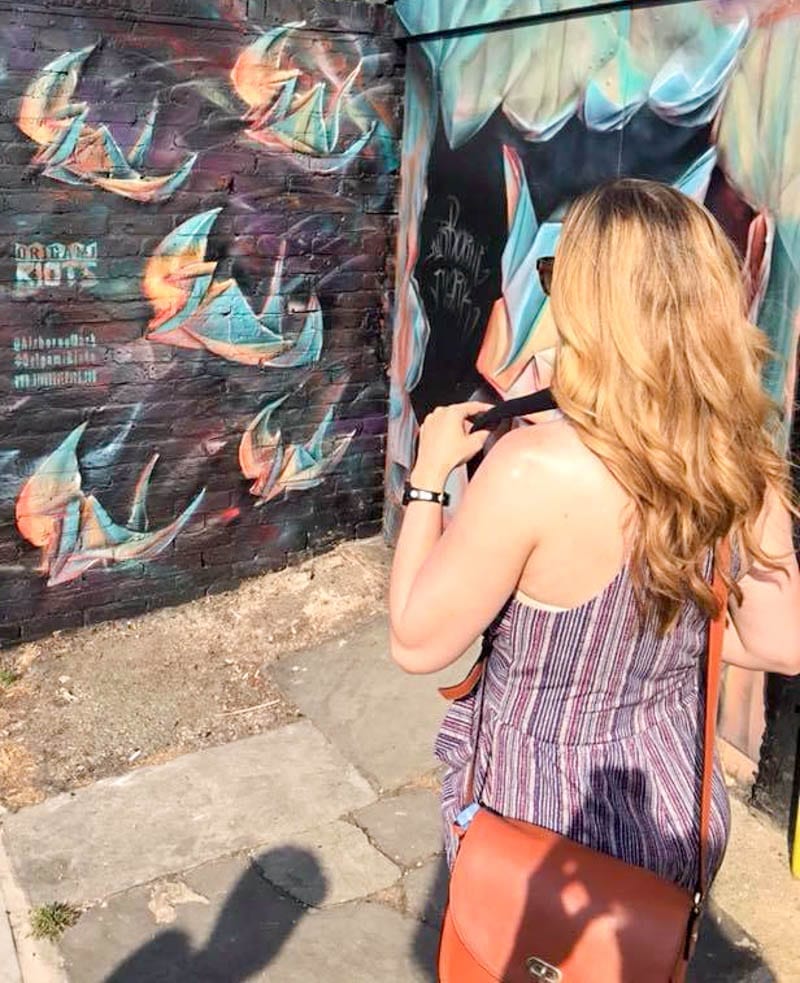 We paused for a minute and laughed. Then we took the correct turn toward the pub, which had this sign posted right outside the front door.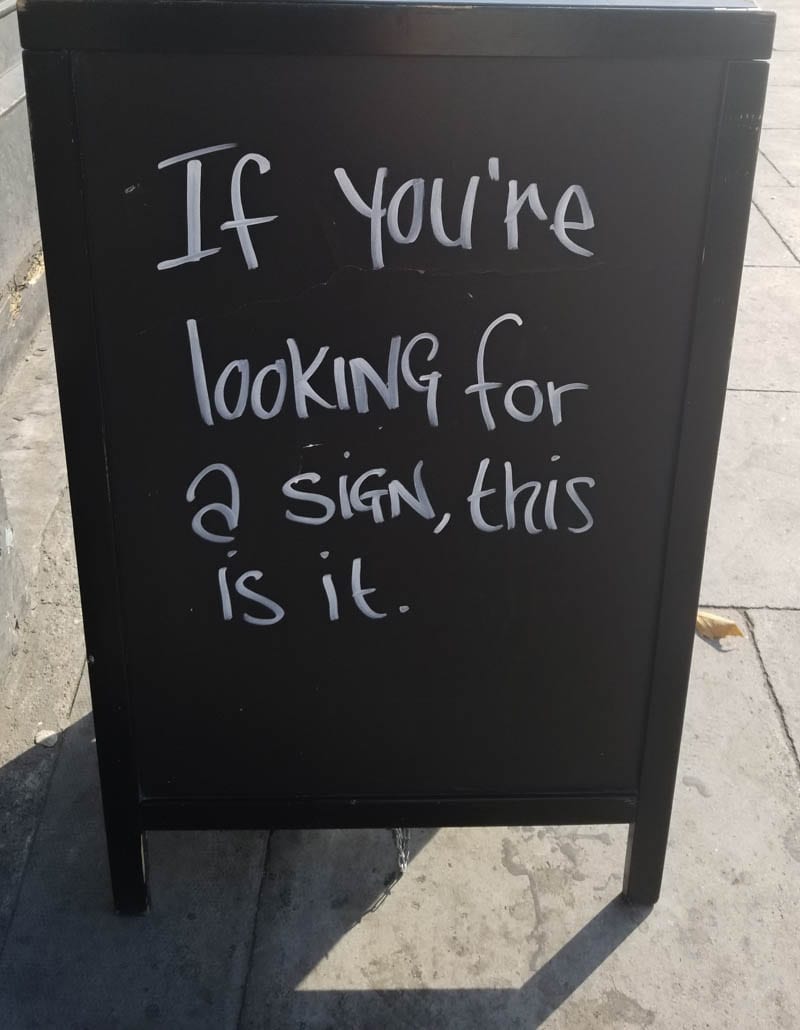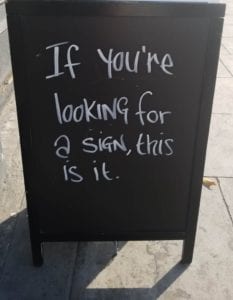 Healing in France
It's been like this throughout my adventure here. I am going to save my stories about France for a later posting, but that is where I did some serious healing through meditation, yoga and, yes, prayer.
It is also where I committed out loud to Jeff to wake up each day for the sunrise and to make sure I'm outside to salute the sunset. I think he is trying to tell us to notice all of the beauty in every day that we have.
While I've fallen back into my night owl ways, waking up for the sunrise in my first leg of solo traveling after Jeff's death was a soothing balm for my soul. And watching the sunset helped me to plan my days rather than wandering about completely lost. Because I sure was lost there for a while.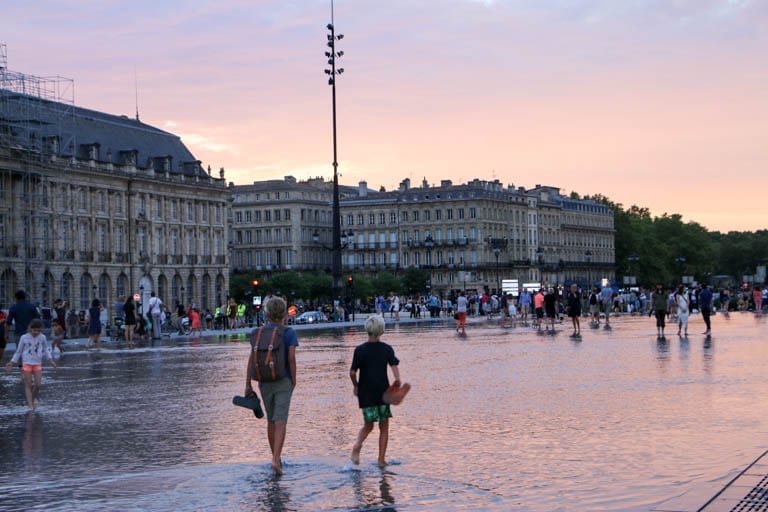 Signs and Sunrises
Just before I left France, I thought to look up the meaning of the number 292.
Whether you believe in angel numbers, or not, this coincidence is enough to make me question the existence of coincidences.
According to the website sunsigns.org, angel number 292 means that:
The guardian angels are telling you to enjoy life more. Do not be so frigid and closed up living a life where you do not get to enjoy the sun and the wind and the pure natural pleasures of the heart. Travel more with friends and family. Visit friends and family as often as you can. Participate in outdoor activities that you can constantly enjoy. Angel number 292 is a symbol for you to include happiness in your life much more than you already have.
Yes, indeed, if you're looking for a sign, this is it.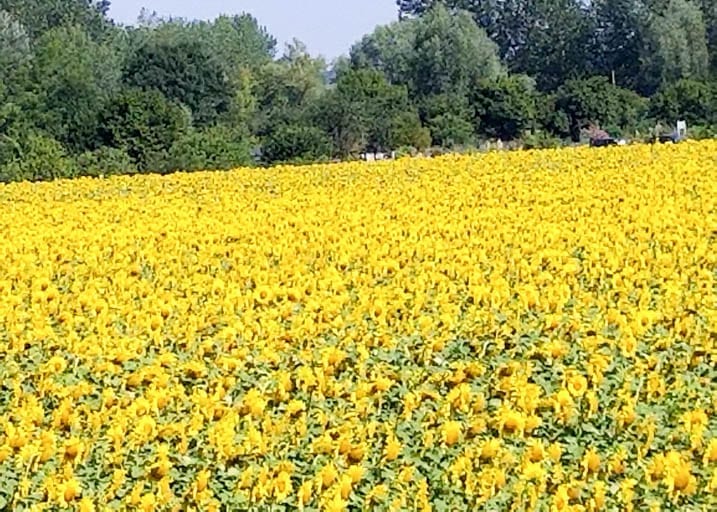 About the Author
Hi! I'm Jen!
I'm a freelance writer and travel blogger who quit my nine-to-five after my fiancé, Jeff, died of cancer at the age of 40. When he died, I realized that life is just too short to delay our dreams. Since my dream was to travel and write, I now travel and write full-time. Today I wear hiking boots instead of heels and collect experiences instead of things.
Related posts