A Fascinating Loire Valley Town: Saint-Martin-le-Beau
Hey there! This post may contain affiliate links, which means I'll receive a commission if you purchase through my link, at no extra cost to you. Please see my legal page for more details.
My love affair with the Loire Valley began the very first time I visited Saint-Martin-le-Beau, a commune resting near the banks of the River Cher in central France.
It was a cold evening in January and the rain slopped across my windshield as I navigated my rental car over the train tracks that run parallel to town. Because it was nighttime, I didn't yet realize just how small this Loire Valley town was, and I certainly didn't yet understand just how large a space this place would soon hold in my heart.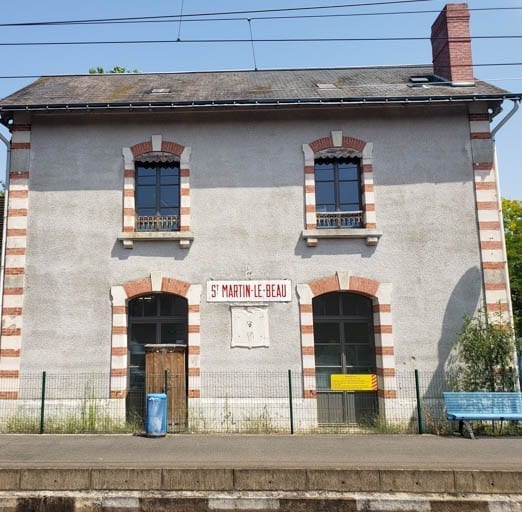 An interactive map of Loire Valley towns and attractions:
Map courtesy of
Wanderlog
, the best travel planner app
The people of this Loire Valley town stole my heart
My host, Sarah, was waiting for me on the steps of the little chalet that I had rented on her property and a crackling fire lit the raindrops that dripped from the wooden window shutters behind her.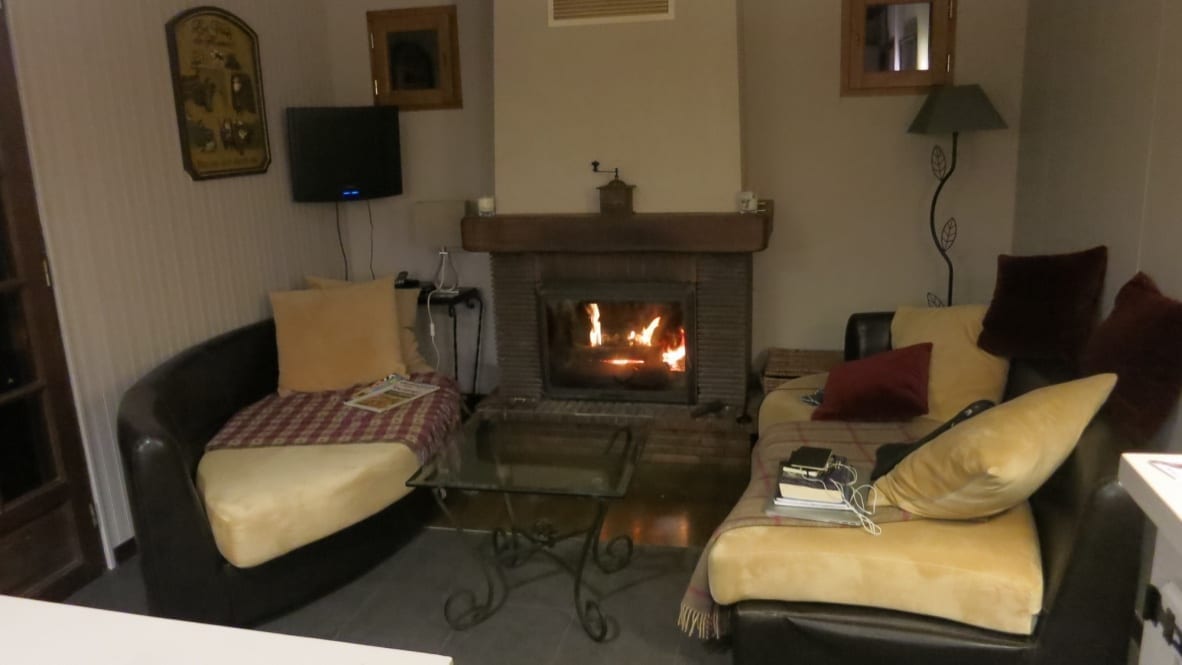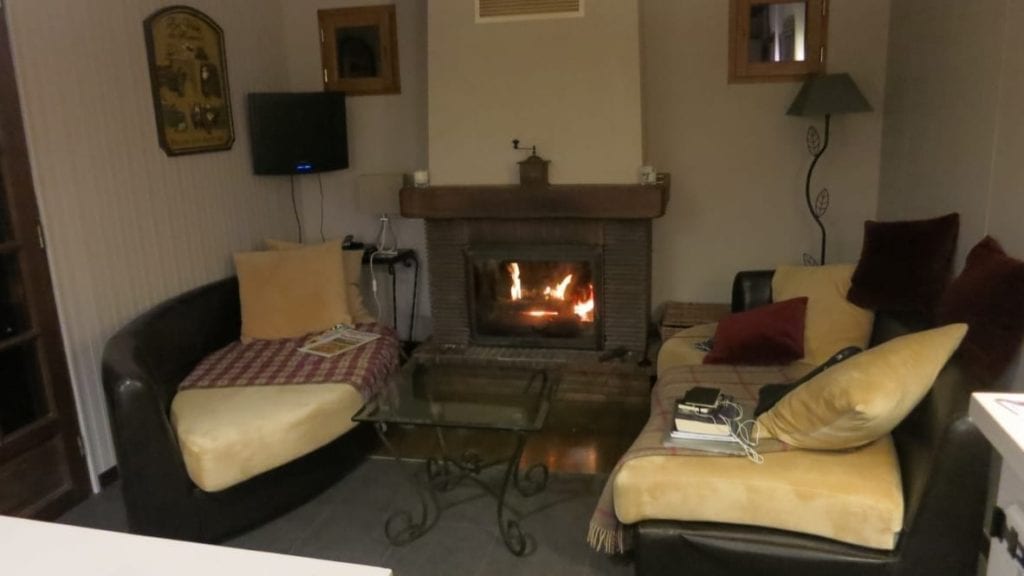 Once inside the warmth of the chalet, Sarah asked a question that would – in the end – bond the two of us for years to come. "What in the world are you doing here in this tiny Loire Valley town, Jen?" she asked.
I revealed that I was doing book research and I shared the name of the woman who inspired my visit. Raymonde Sergent, I explained, had owned the hotel in town during the war and, when the River Cher became the demarcation line between Occupied France and Vichy France, she helped countless people escape the Nazis.
I was first inspired by this story when reading the best-selling Nightingale. You can read my book review on Kristin Hannah's gem of a novel here.)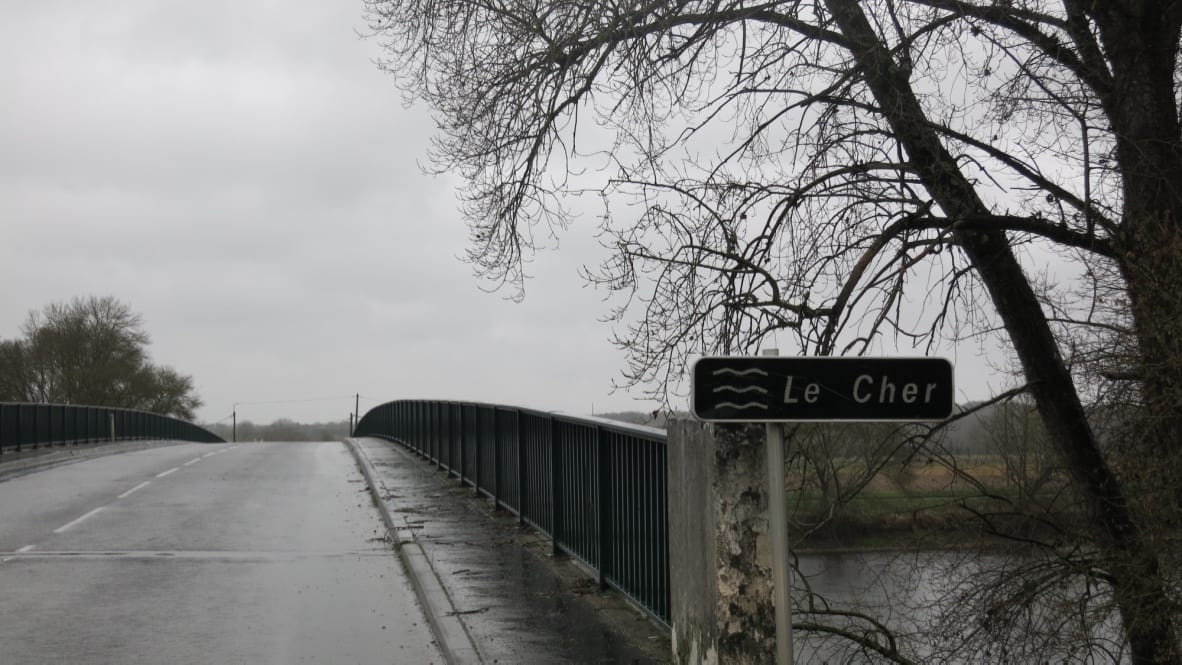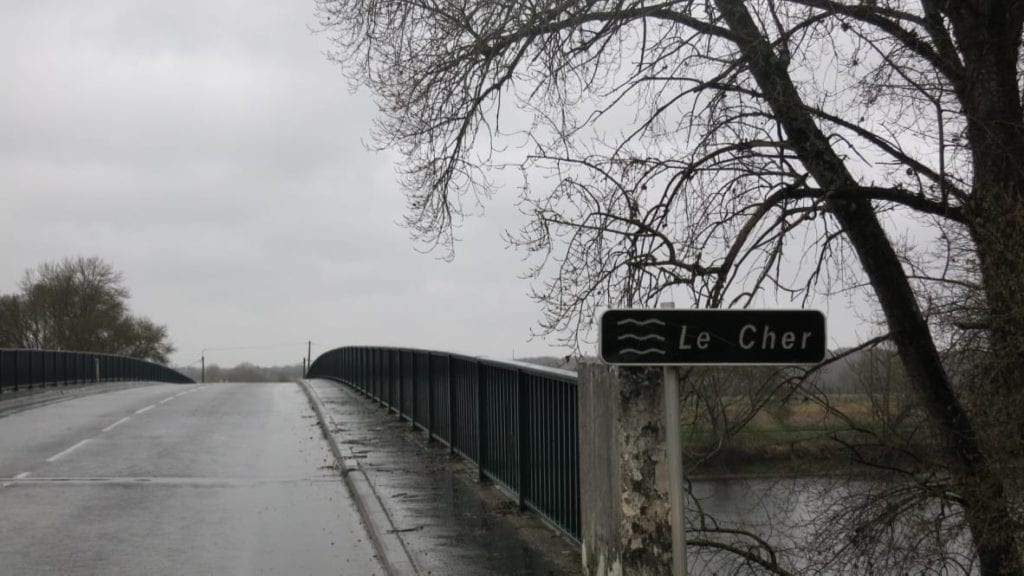 It's right about then when I learned just how small this Loire Valley town really is.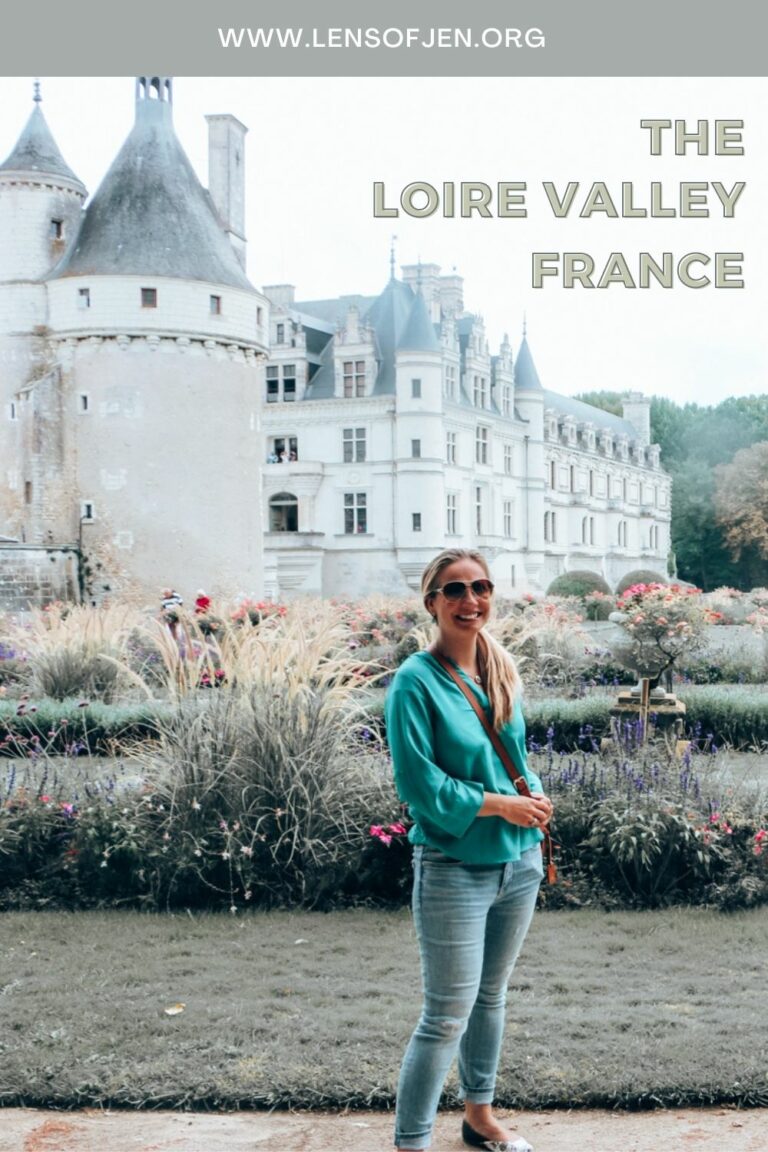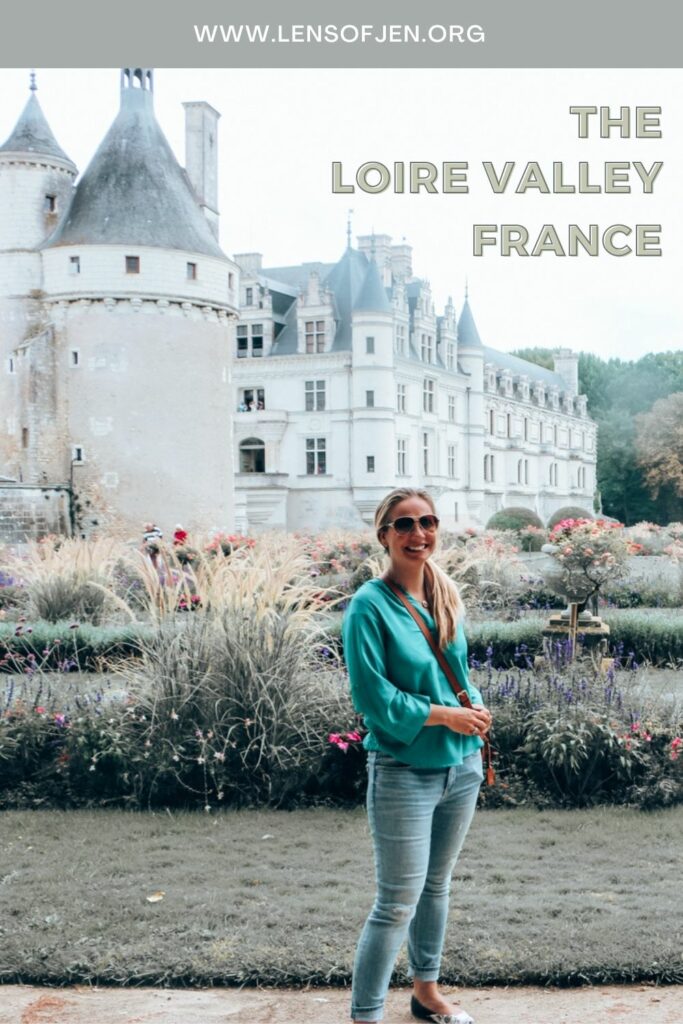 The definition of small-town, Loire Valley charm in Saint-Martin-le-Beau
By the next morning, Sarah had found the Sergent family as well as a couple in town who knew the history of the place. Saint-Martin-le-Beau has a population of fewer than 3,000 people at last count, and Sarah seemed to have talked to every last one of those people.
Seated in the cozy home of Sarah's friends, I learned that I was sitting in what was once a horse stable near Raymonde's hotel. I was a stone's throw, in fact, from where Raymonde had grown up – on a street now aptly named Rue Raymonde Sergent.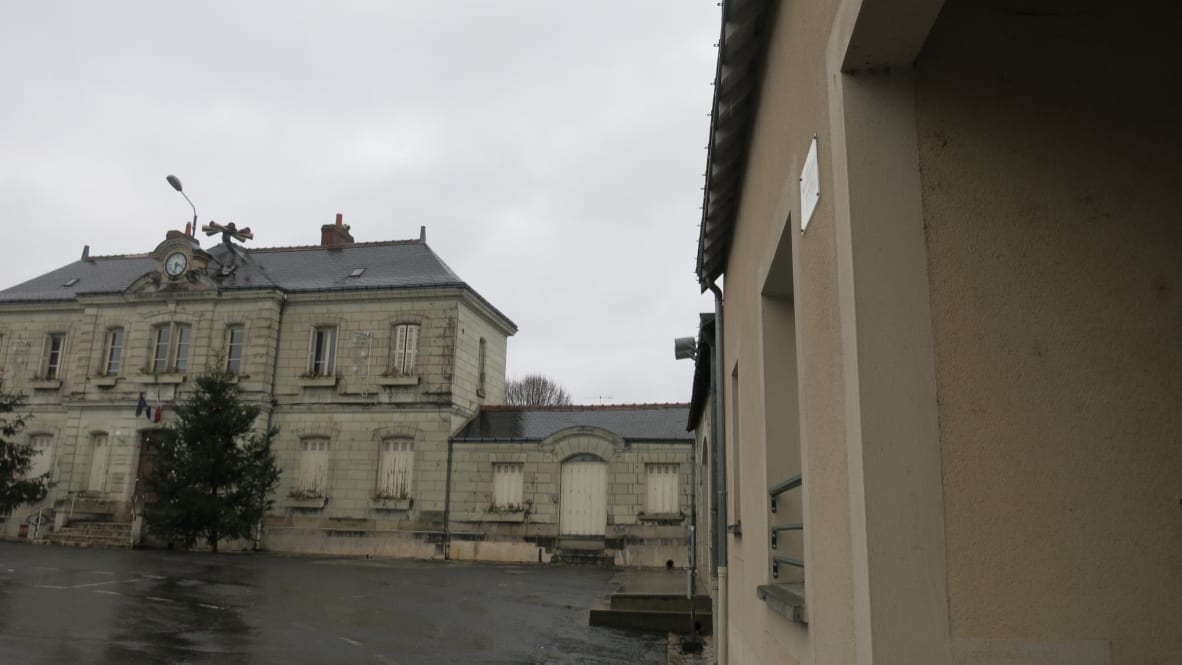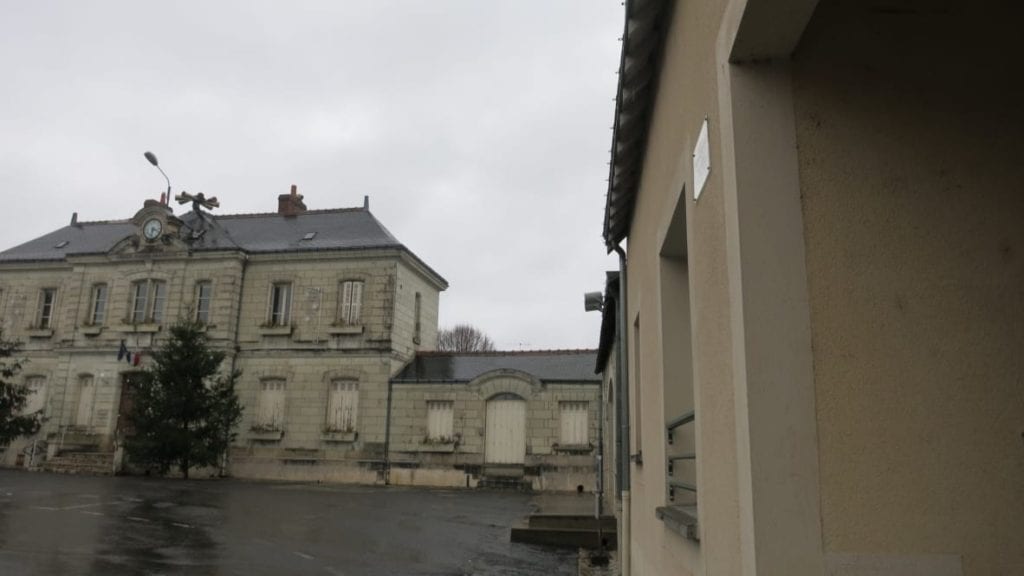 The town wasn't always so quiet, explained these friendly townspeople who served tea and homemade foie gras (yes, that's apparently a thing!)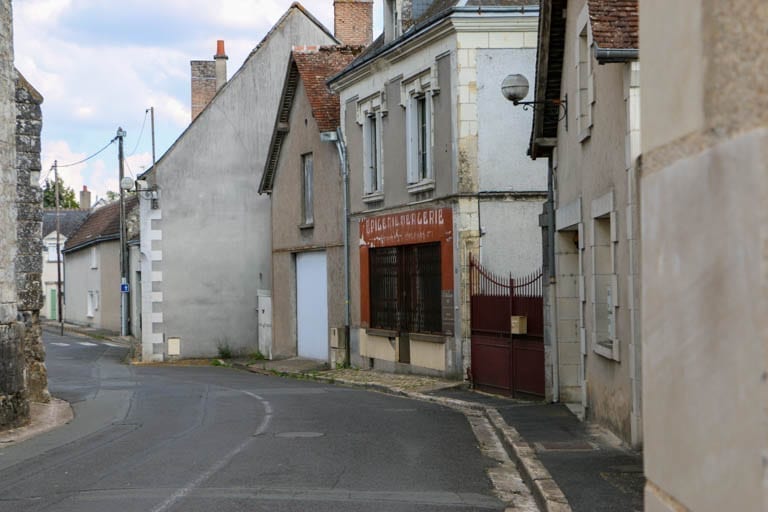 Raymonde and her husband Paul created a weekend destination when they bought the hotel, which sits less than 90 meters from Raymonde's childhood home. They built a dancehall in front of the City Hall that once played music late into the night for revelers on holiday from Paris. Raymonde and Paul were the heartbeats of this Loire Valley town before the war.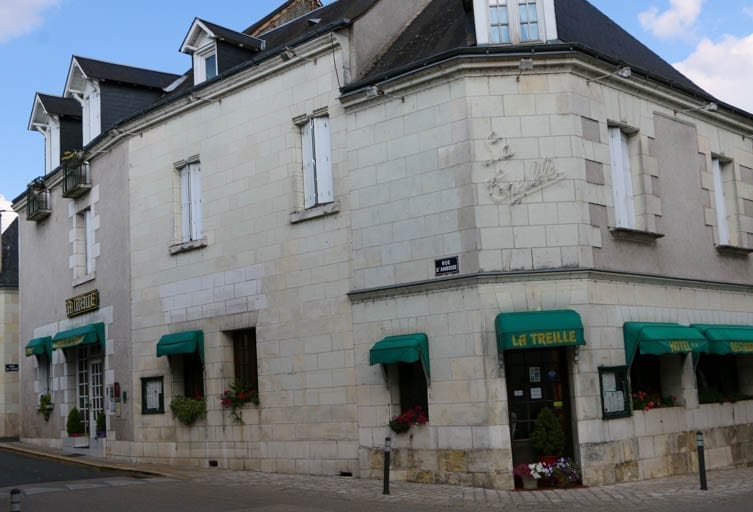 Paul spent the war in a Prisoner of War Camp and Raymonde, as we know, worked with the local resistance. She worked with a priest on the left bank of the river – the unoccupied side of the Cher – to sneak people across the bridge and over the water to safety.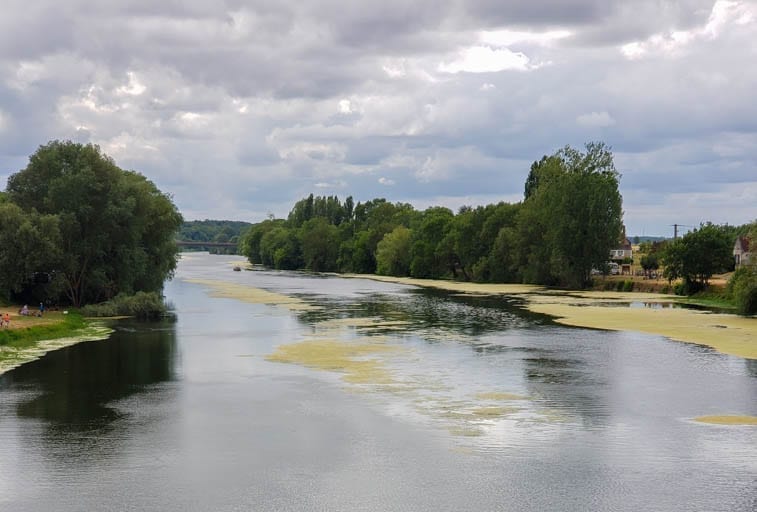 One of the bridges that she may have used, I learned, is actually a château that spans the river. People would have walked in the château entrance on occupied soil, crept through a space that once served as an event space for the royal court, and walked out the back entrance and into "Free France". (Check out my post on Château de Chenonceau here.)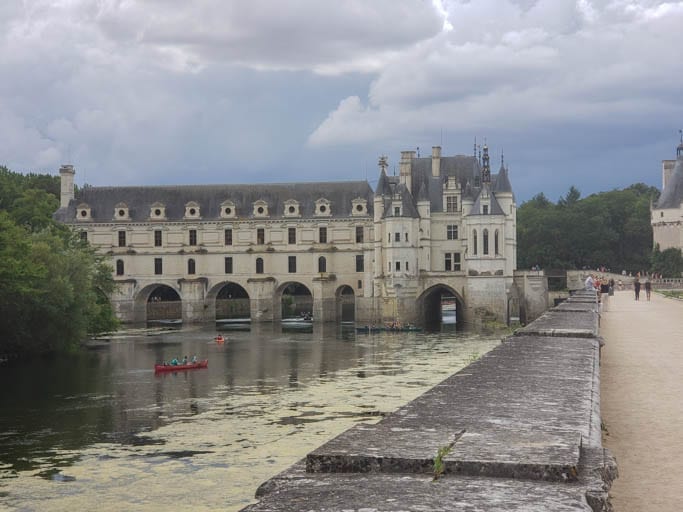 Later that evening, Sarah invited Raymonde's grandson and great-grandson to her home and we shared an unforgettable evening of storytelling over wine and absinthe.
I knew then that I was hooked on the story of Raymonde and her beloved town. It's one of those stories that just screams to be told.
Tragedy brought me back to my favorite Loire Valley town
But I wouldn't return to Saint-Martin-le-Beau or my book idea until tragedy struck in my personal life. Shook to my core, I returned to the long-lost dream of writing a book, a dream that I had let grow dusty on the shelves of "someday," and I emailed Sarah back in Saint-Martin.
She told me to come back. She said that I could stay in her home and housesit while she and her family took a week to camp by the coast. She said that I could rent the chalet once they returned and that she would teach me how to ride a bike, which she did over beautiful sunset rides through the vineyard behind her home.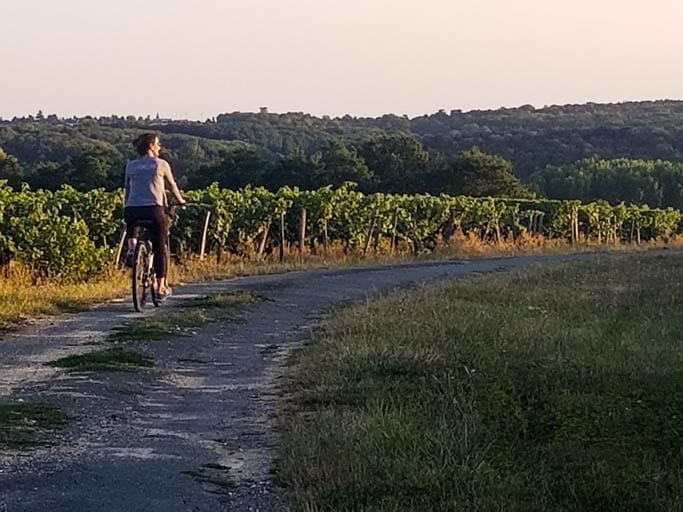 The month that I spent in Saint-Martin-le-Beau last year was pivotal for my healing process. They say it takes a village and, if that's the case, my village is Saint-Martin-le-Beau.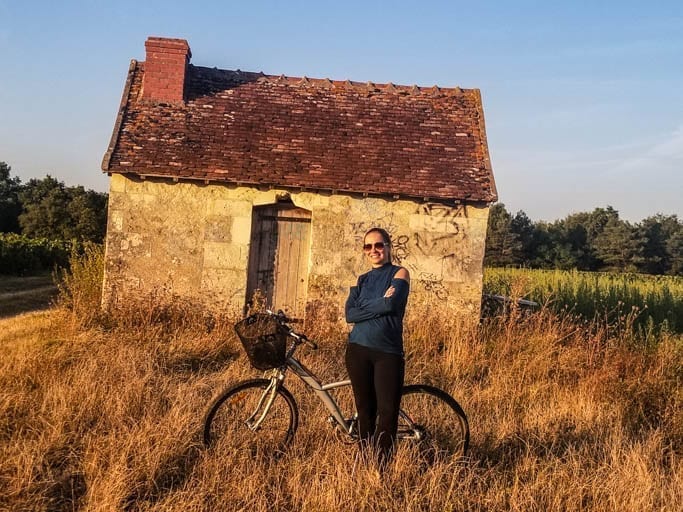 I did, however, watch France win the World Cup with the family who owns the vineyards where I learned to ride a bike with Sarah.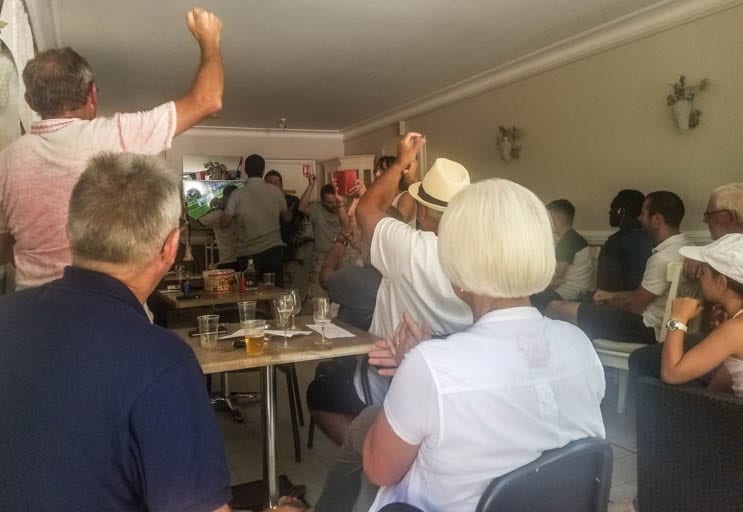 There, at Le Pigeonnier, a hotel, fifth-generation wine-making operation, and restaurant, I met my chalet neighbors Sophie and Bruno who helped to translate for me.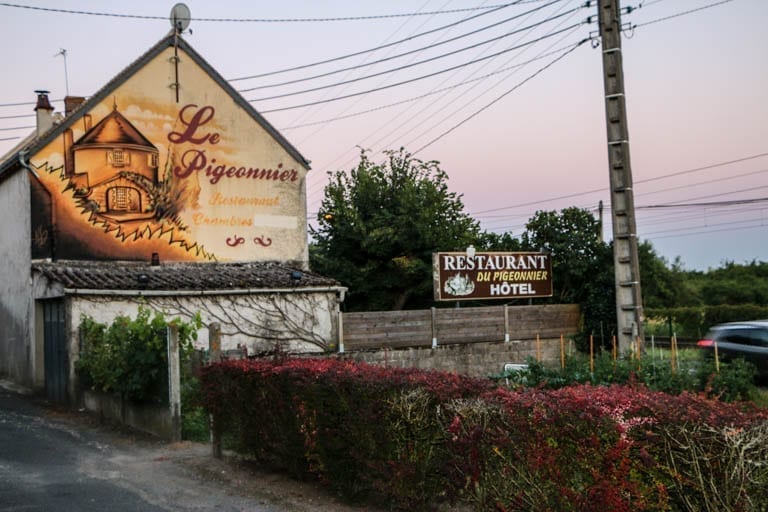 When I wasn't cooking for myself, I ate many meals in the limestone caves of Le Pigeonnier, trying every type of the wines that the Guestault family makes from its 16 hectares of land stretching along the River Cher from Saint-Martin-le-Beau to Dierre.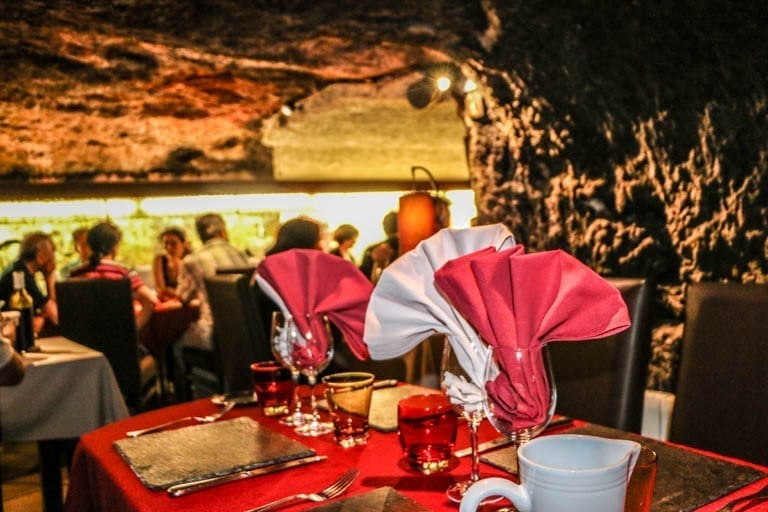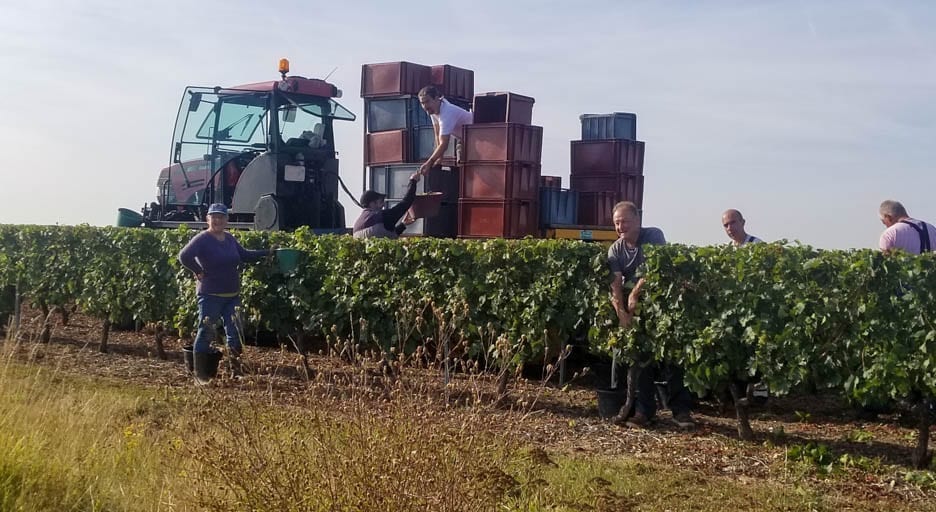 I also ate at Raymonde's hotel, now called Auberge de la Treille, and still operating as an inn and charming restaurant. Over cold rose and melon mixed with pancetta, I got to know the new owner Christophe.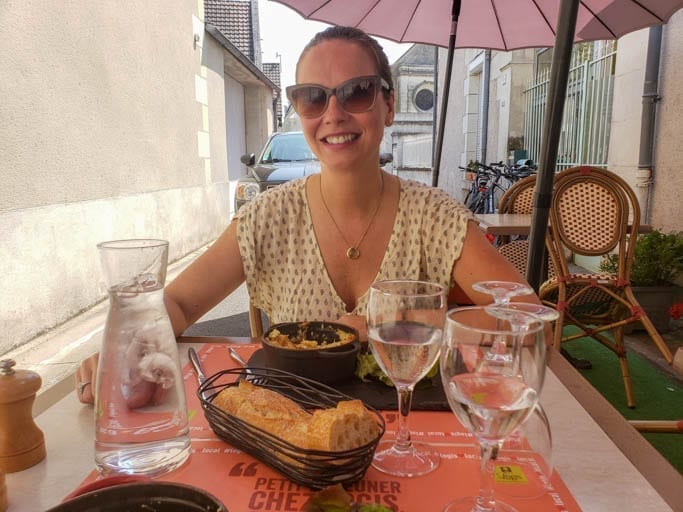 Today, Saint-Martin-le-Beau does not bustle on the weekends, even during the high season. But Christophe and his partner Jean-Marie are walking in some historic footsteps as they seek to reinvigorate the town with cultural meetings and book readings in their dining space.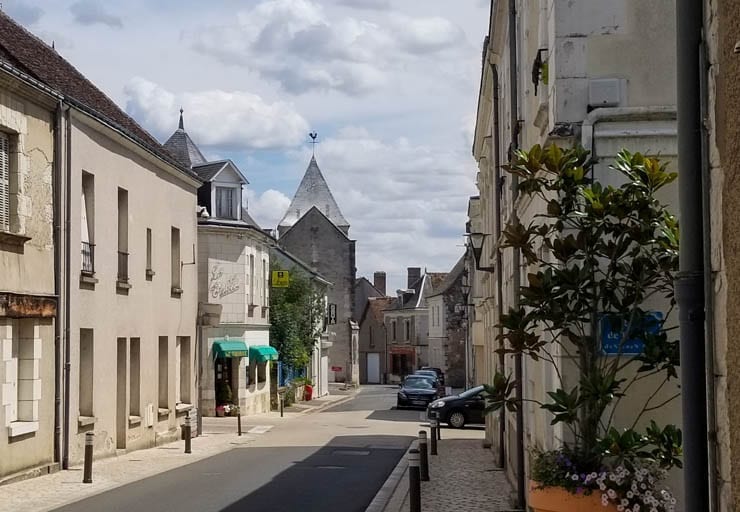 They also reinvigorated me. When I left Saint-Martin last year, I knew I would be back and that I would be ready to write.


Returning to Saint-Martin-le-Beau with a pen
It was exactly one year later that I returned to my little town in the Loire Valley. This time I brought my mom and – since I was in a much better place in terms of healing and heartbreak – I was a bit more active with my outreach to my favorite townspeople.
I rode Sophie's bike from Saint-Martin-le-Beau to Bléré to celebrate the "River Cher Day" festival.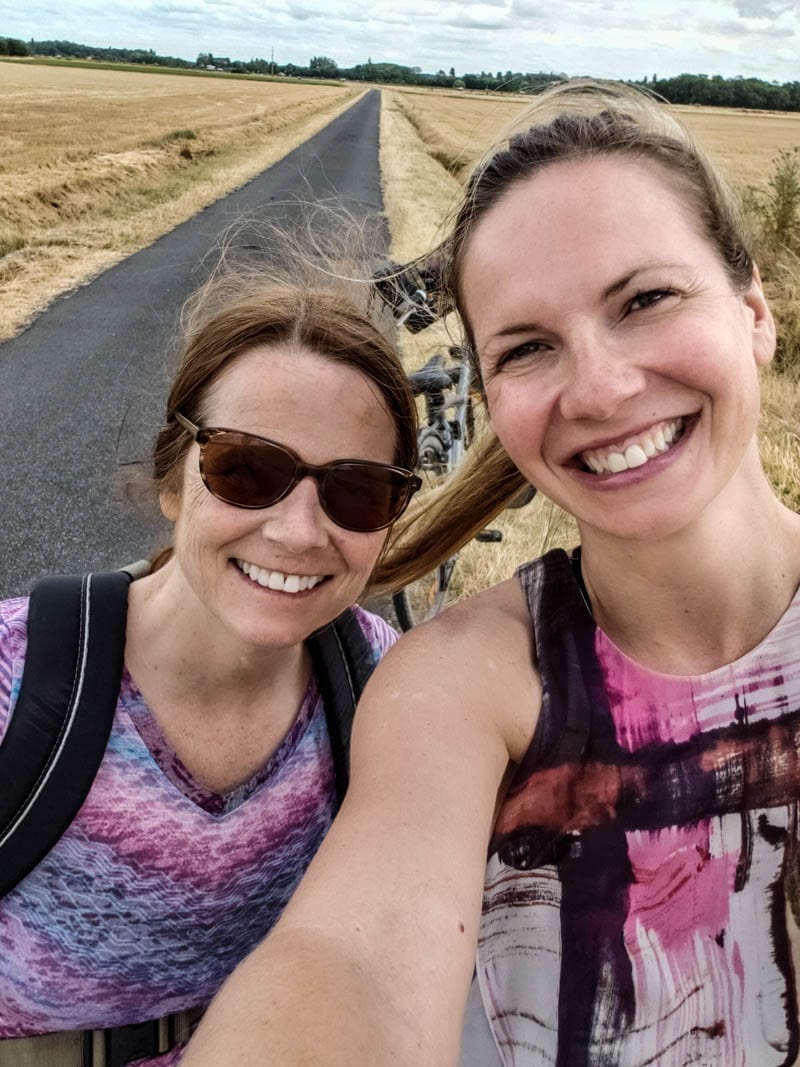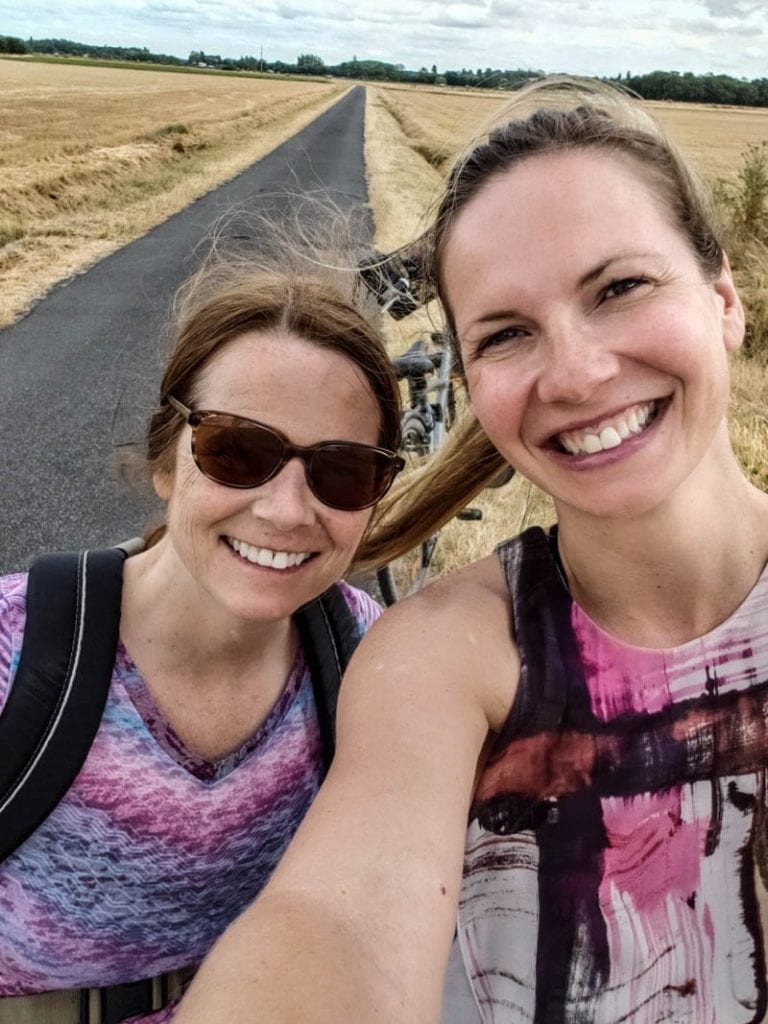 I hosted a dinner party and had literal tears in my eyes as Sarah's family joined that of Raymonde Sergent's family and my family over many bottles of local wine.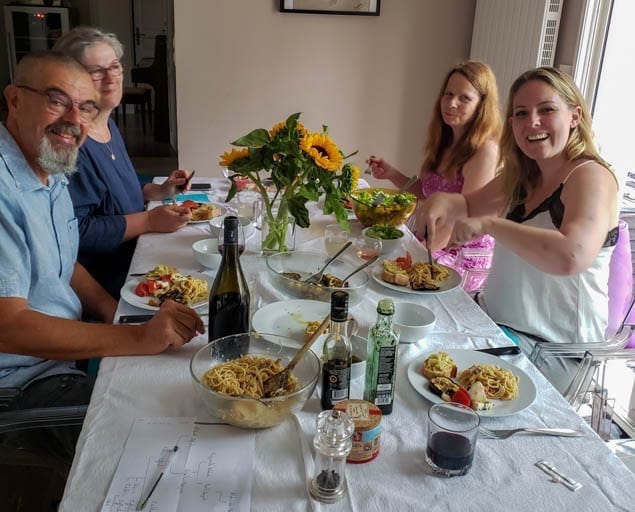 Christophe down at the inn in town still remembered me and I told him that the next time I returned, I would stay at his hotel. My mom and I even joined Sarah and her daughter for a wine tasting event at Château de Chenonceau where the resistance network in the Loire Valley snuck people through the ballroom to safety.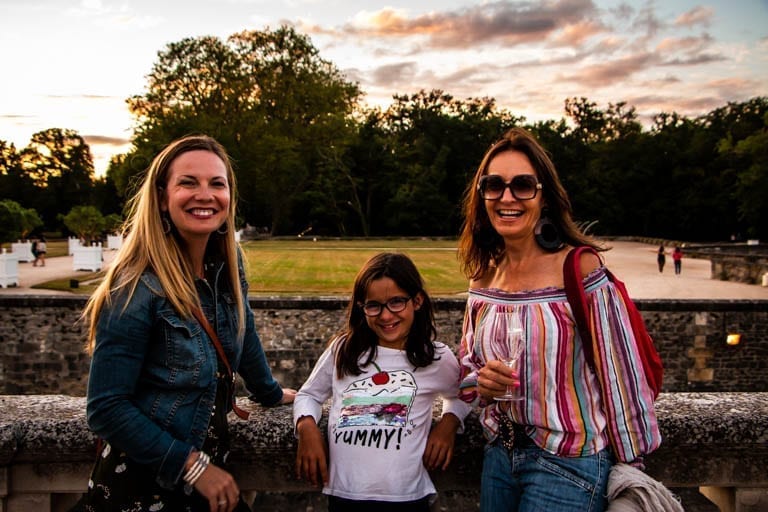 I wandered through the village cemetery, visiting the grave of Raymonde's daughter and visiting a memorial to Raymonde herself.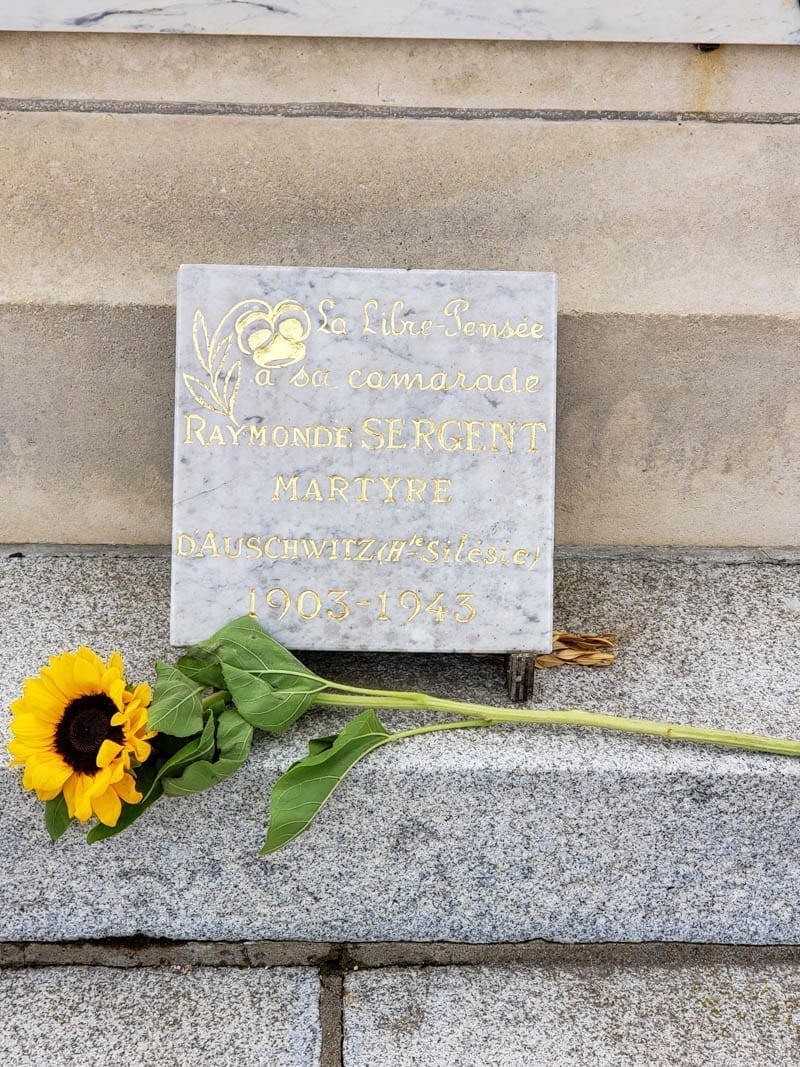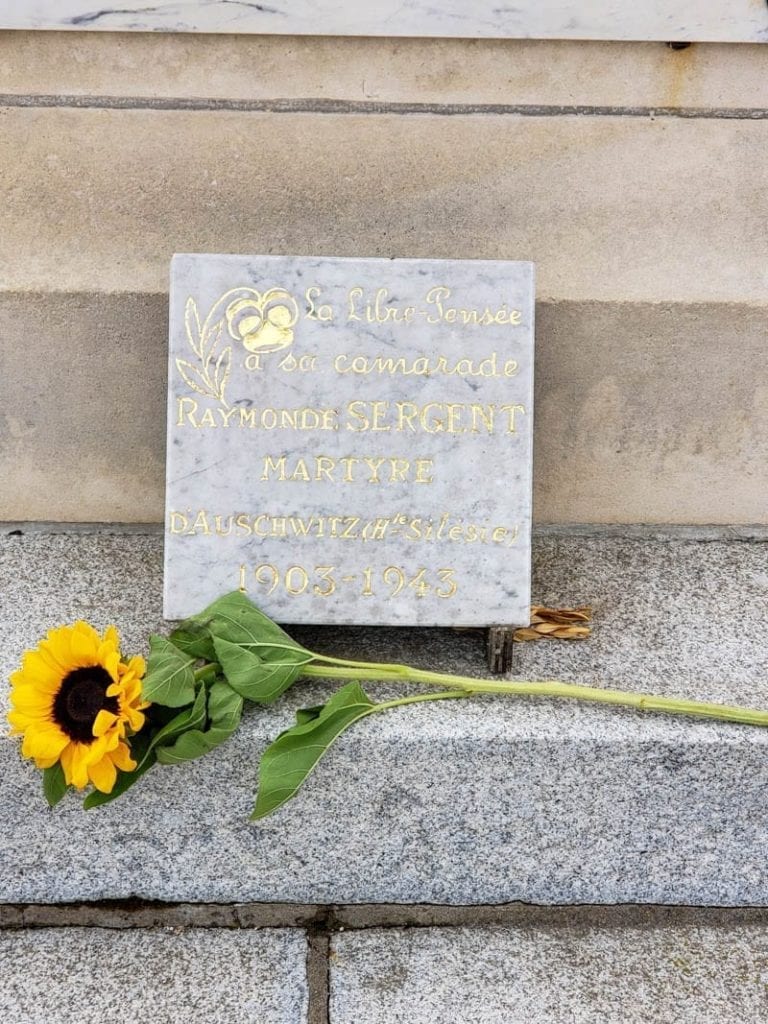 While Raymonde helped to smuggle countless Jews and escapees from nearby Prisoner of War and internment camps to freedom over the river, she, Raymonde, was never again free.
Arrested and deported alongside a local priest who she worked with to sneak people over the water, Raymonde died in Auschwitz. She left behind her young daughter Gisele and her husband Paul, who did return to Saint-Martin-le-Beau from a Prisoner of War Camp after the war.
A story that screams to be told in the Loire Valley
Raymonde's grandson, Fabien, tells me that Gisele never fully recovered from the loss of her mother. She would get sick each January around the time that Raymonde was arrested and deported.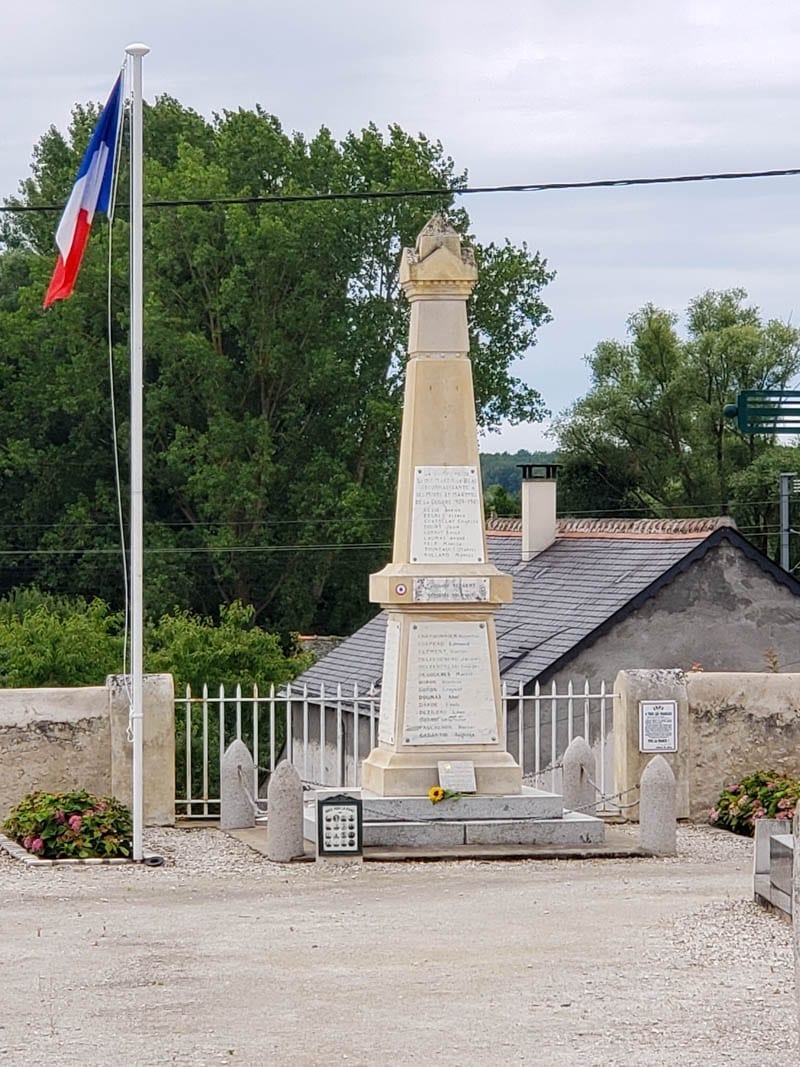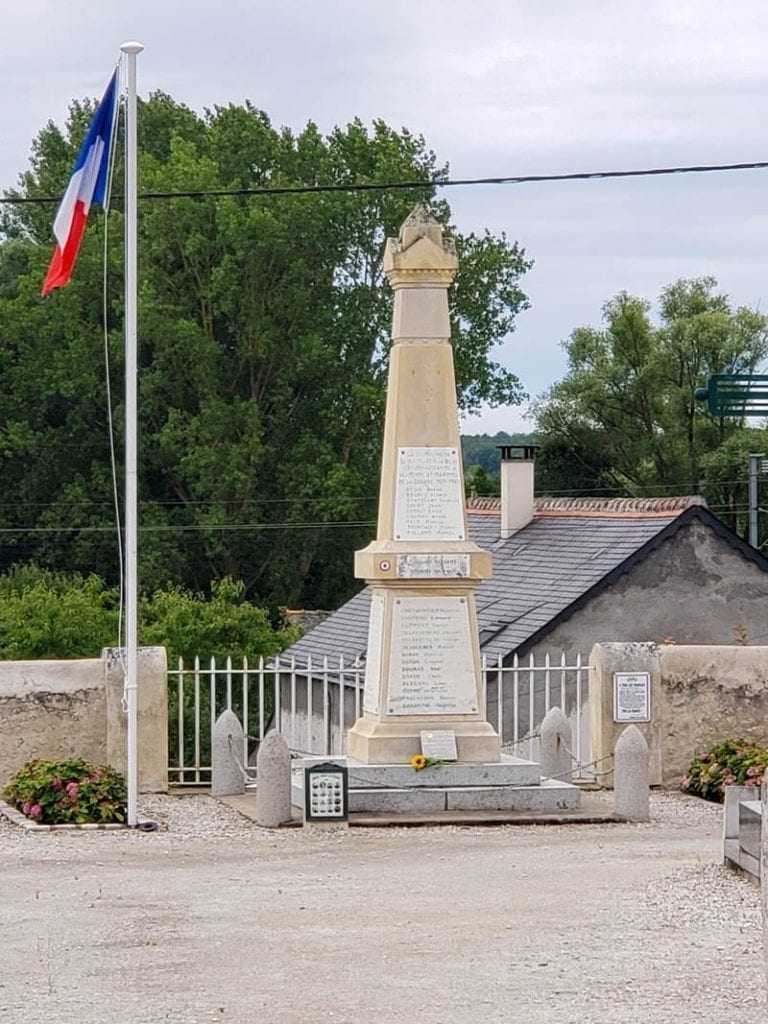 It is good then that the town has done so much to remember Raymonde. But I hope that I can take that a step further with my book that – while a work of historical fiction – will attempt to memorialize the sacrifice of the townspeople of Saint-Martin-le-Beau.
My interest in the Loire Valley was sparked by the heroic actions of Raymonde Sergent who was born and raised in Saint-Martin, but my passion for the town is kindled by the kindness of its people today.
More reading on WWII and France
This is my curated list of non-fiction books about WWII. You can find it on Bookshop, which is an online bookstore supporting independent booksellers. You can even buy from an indy bookstore near you!
If you're visiting the Loire Valley and interested in exploring all of the châteaux in the region, my friend Jenny at Uncharted Traveling has a great castle guide for you here!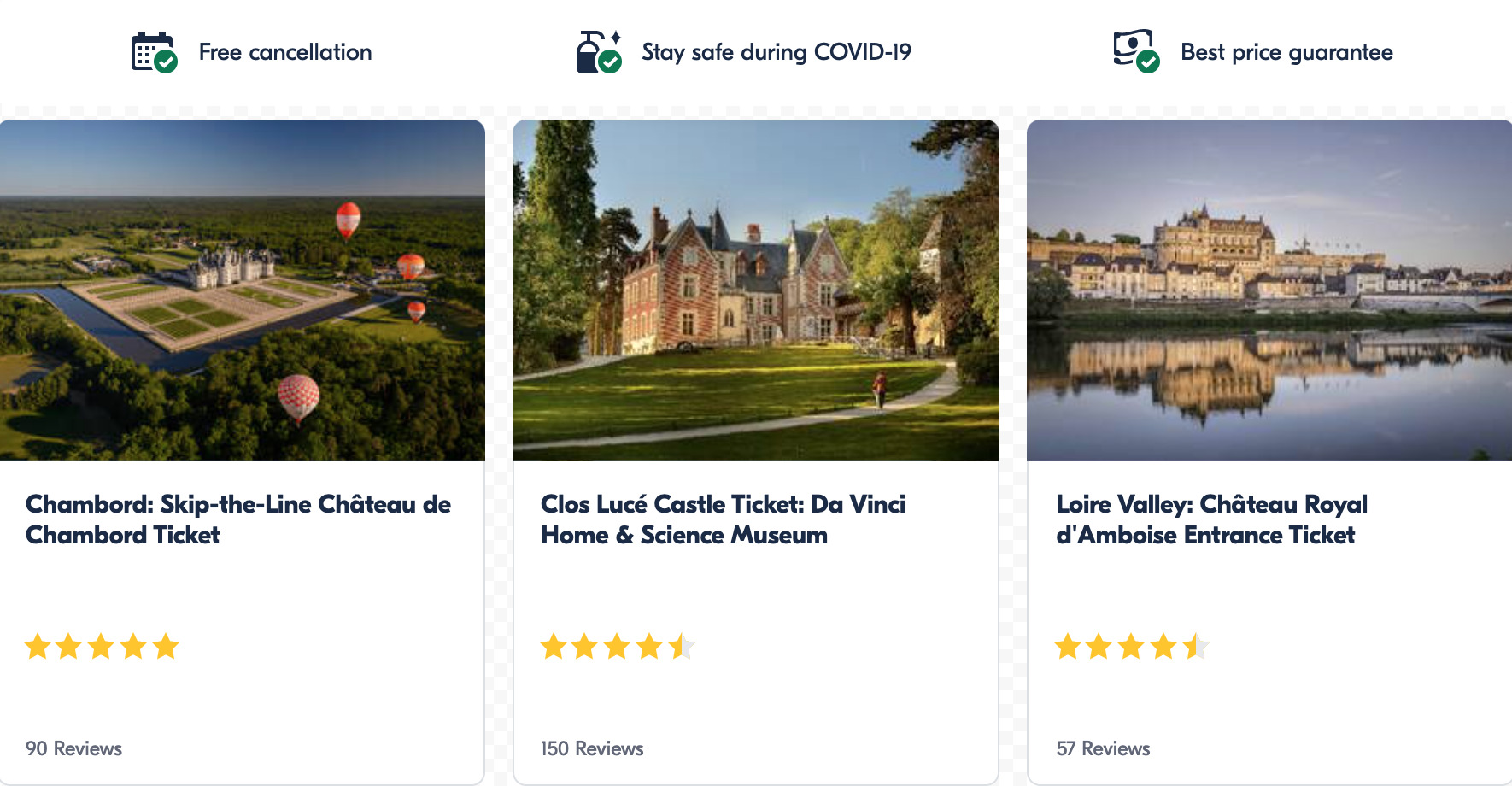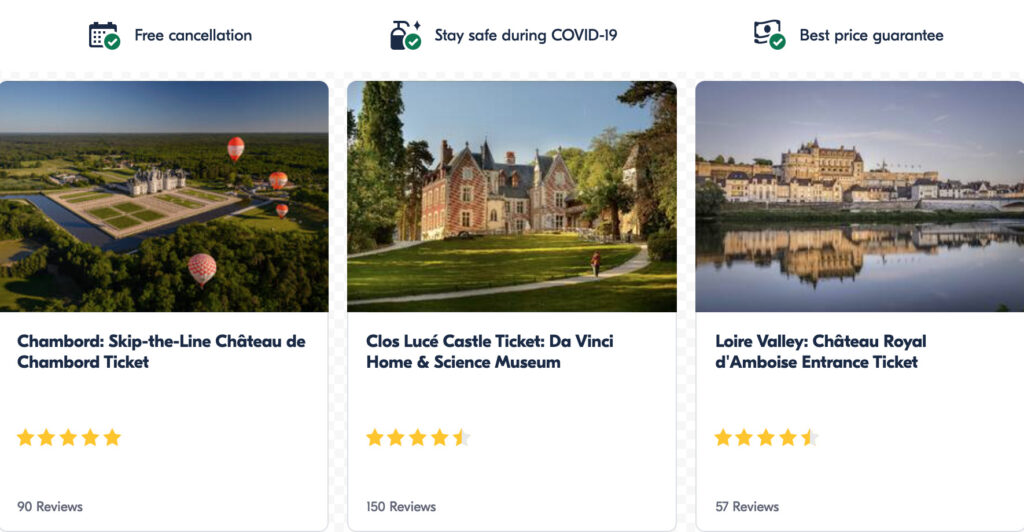 About the Author
Hi! I'm Jen!
I'm a freelance writer and travel blogger who quit my nine-to-five after my fiancé, Jeff, died of cancer at the age of 40. When he died, I realized that life is just too short to delay our dreams. Since my dream was to travel and write, I now travel and write full-time. Today I wear hiking boots instead of heels and collect experiences instead of things.
You might also like