France for the holidays is magical, romantic…and logistically challenging.
The French unofficially start their holiday at least a half-day early (kudos to them for it), which can make fitting in all of your dream sights, attractions and destinations a bit of a challenge.
For this reason, with much reluctance, I had given up on taking a trip to Normandy to see the D-Day Beaches and the World War II Memorial in nearby Caen. I figured that we would need at least a day in a rental car to explore and, with the way our itinerary was unfolding, New Year's Day was the only day to do that. Good luck finding an open rental car office (outside of Paris) on the first of the year!
A few weeks before leaving on my dream French vacation, I was lamenting that I couldn't go to Normandy to a friend who, coincidentally, had gone to Paris for the holidays the year before. As a fellow WWII buff, he informed me that I absolutely could not miss Normandy and suggested that I call the same tour guide that he had used to do a guided one-day tour the previous year.
I guess, because I am a little bit obsessed with the history of the Second World War, it had never occurred to me to take a guided tour. I wanted to explore on my own what I had researched, read about and watched (on Band of Brothers, like 300 times).
Oh, but what I would have missed!
After talking with the tour coordinator (based in Los Angeles) for LinkParis.com, we were booked for a guided tour with an overnight in Caen. She took a look at my itinerary, noted that my boyfriend and I aren't a huge fan of mornings, and advised that – for only $60 Euro or so more – we could sleep in, catch a train to Caen, join the tour, spend the night in Caen, see the museum the next day, and catch a train back to Paris in time to enjoy a full evening in the City of Light.
Neither of us regrets taking some time away from Paris to see Normandy. It is difficult to explain standing on that sand and attempting to picture the peaceful waters as they were that day, filled with the unprecedented naval power of the Allied Forces and the blood of those who never made it ashore. Or to comprehend the courage it must have taken to storm that beach with its fortified hills and to withstand the Hellfire from above.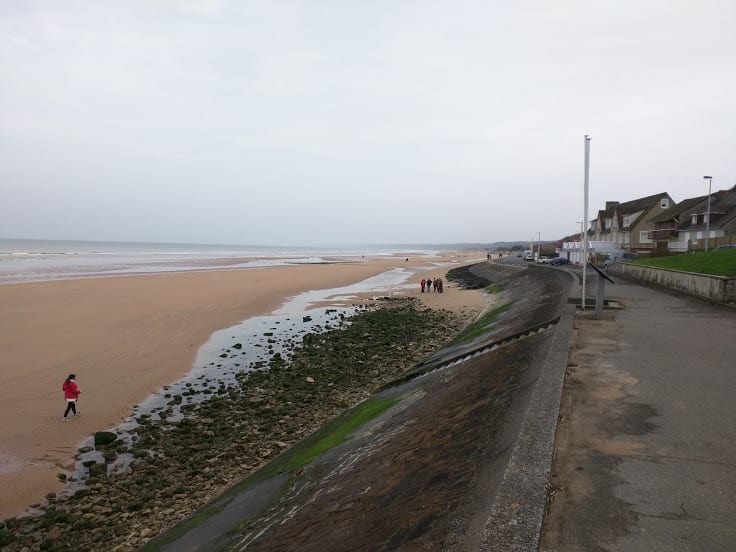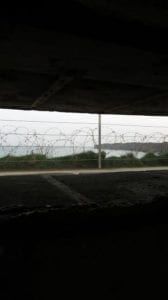 "WWII Buff" I claimed to be, but I had no idea that the 2nd Ranger Battalion had scaled a 100-foot cliff at Pointe Du Hoc to disable the German artillery that was firing on the landings at Omaha and Utah beach. Standing at the top of those 100-foot cliffs, the highest point between the Utah and Omaha beaches, one cannot physically imagine climbing them at all, let alone against fierce resistance. The 2nd Ranger Battalion started climbing with more than 220 men. Two days later the damaging German guns were disabled and the highway and German supply lane south of Pointe Du Hoc cut. But just 90 men of the 2nd Ranger Battalion were left when their relief arrived.
When one stands on top of the cliff at Pointe Du Hoc it is impossible not to notice that this is the German perspective. Exploring the German fortifications with its barbed wire still intact and the mazes of haphazardly built concrete thruways is surreal. The ground at Pointe Du Hoc – even to this day – is pockmarked with the evidence of a hailstorm of Allied bombs on this high ground.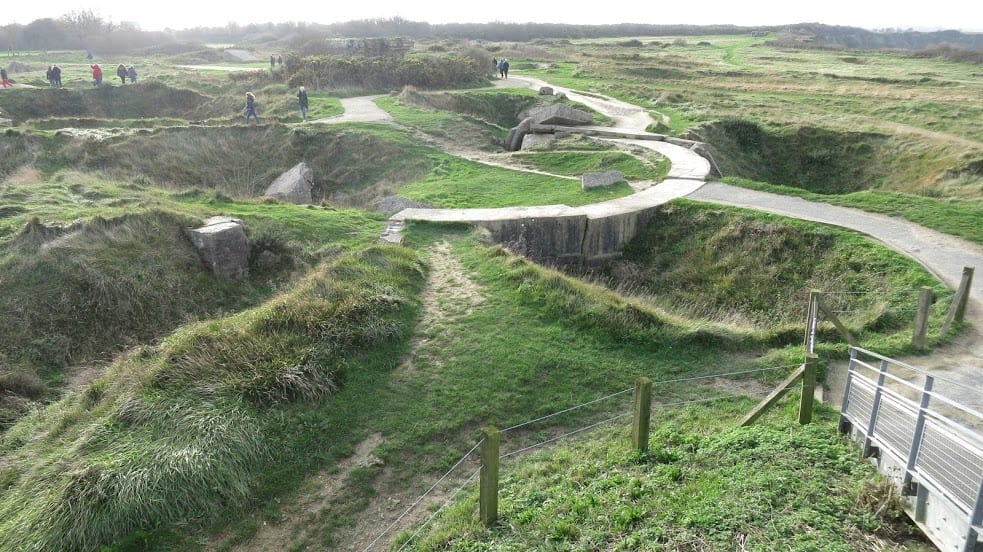 Taking the high ground is an enduring idiom for a damned good reason. That becomes very clear in Normandy.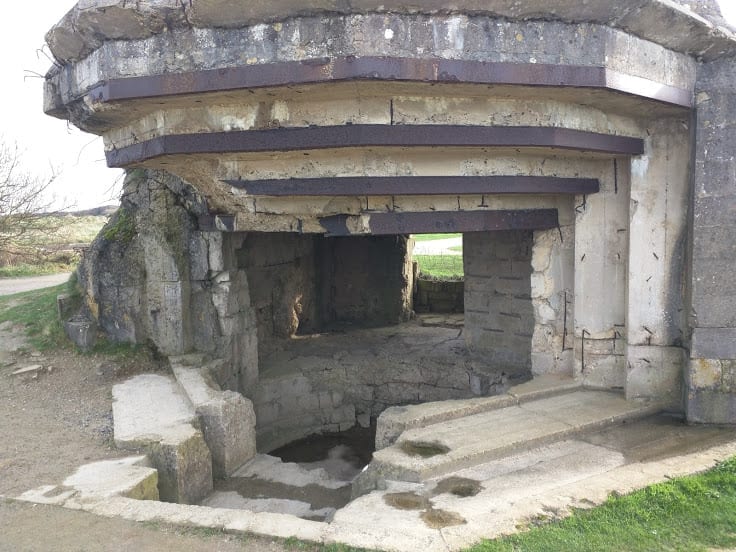 To their credit, the French Government gave the United States a good chunk of high ground overlooking Omaha Beach for the creation of the Normandy American Cemetery and Memorial. Here you can walk between the meticulously aligned rows of crosses and read the names of those who stormed the beaches, scaled the walls or jumped from planes into enemy territory on the "Day of Days". It is impossible not to notice that the unprecedented air, land and sea efforts of D-Day came only with the ultimate sacrifice from every corner of America.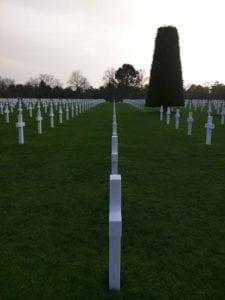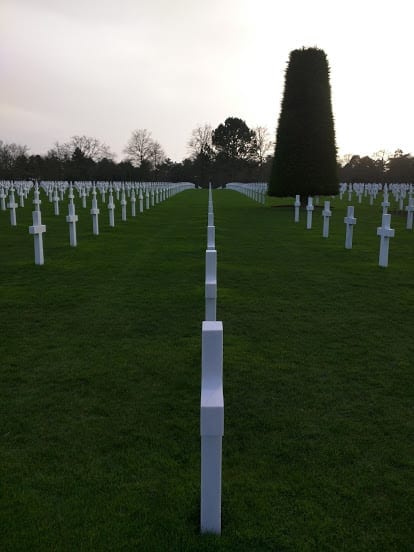 After an intense day in Normandy with a guide who talked just enough to provide new information without impeding the inevitable processing of anybody standing on those sands, we were grateful that we weren't rushing for a train back to Paris.
Instead we talked about war, life, sacrifice and love over what would be our best dinner out in France at Le P'tit B, a French/Italian restaurant in a pedestrian-only street in Caen. Maybe it was the great value of the pre-fixe meal or the great, reflective conversation. Certainly it was the company and the second bottle of wine.
The next day we explored the WWII museum and hopped a train back to Paris ready to explore the city with new perspective.