The History of Saint-Martin-le-Beau in the Loire Valley
Hey there! This post may contain affiliate links, which means I'll receive a commission if you purchase through my link, at no extra cost to you. Please see my legal page for more details.
It took a while to find the little town of Saint-Martin-le-Beau that rests on River Cher in France's Loire Valley.
The GPS started talking in British-accented circles as soon as the compact rental car left the well-lit main road for the narrow street marked with only a small arrow pointing toward Saint-Martin-Le-Beau.
But beyond the bumpy train tracks, an open gate revealed a little chalet with a crackling fire and a tiny, smiling woman, who patiently waited on the porch even as a sudden spurt of January rain soaked us all.
An interactive map of the Loire Valley and Saint-Martin-le-Beau:
Map courtesy of
Wanderlog
, the best travel planner app
What that woman lacked in size she made up for in personality as she hollered in the rain and grabbed our bags, hustling us into the warmth of "Le Chalet," a cozy rental cabin on her property.
The cozy little home crackled with the warmth from the fireplace and with the empathy of a host who understands a long travel day.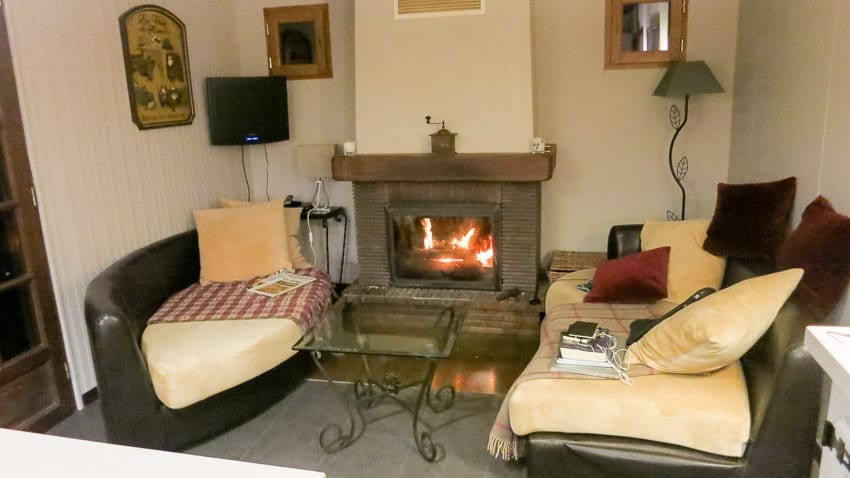 That travel day was, in fact, New Year's Day, and there wasn't a soul in that little chalet that wasn't hungover.
We laughed at our mutually sorry states and our host, Sarah, gamely buzzed about the little chalet full of stories from her previous evening in a nearby village with friends, family, and margaritas. Tired as I was, I was sad to see her go as she ducked into the rain and headed home toward the "big house" up the hill.
I relaxed into the couches near the fire, cutting into the fresh baguette that Sarah had provided and enjoying the quiet of the countryside when my phone buzzed. It was Sarah, checking to make sure I was comfortable and wondering what it was that brought me to tiny Saint-Martin-Le-Beau.
The WWII History of the Loire Valley
The tucked-away town of Saint-Martin-Le-Beau rests upon the River Cher which, during WWII, separated "Free France" or "Vichy" France from the occupied zone. It was also home to a woman who had inspired me to start researching the area in the hopes of one day writing a novel about the WWII history of the Loire Valley.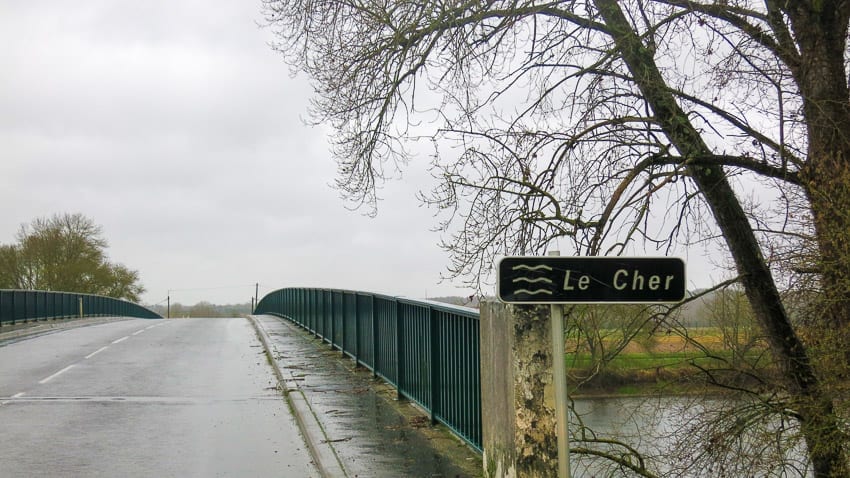 That woman was Raymonde Sergent who lived in Saint-Martin-le-Beau. The arbitrary demarcation line meant Raymonde lived in the Occupied Zone while many of her lifelong neighbors and friends over the river lived in the Free Zone.
Raymonde worked with a clergyman on the other side of the river to smuggle countless people from the Occupied Zone to the Zone Libre.
Together they schemed ways to sneak people from one side of the river to the other, even staging funerals and carrying live people in coffins across the bridge from Saint-Martin-Le-Beau to Athée-sur-Cher and relative freedom.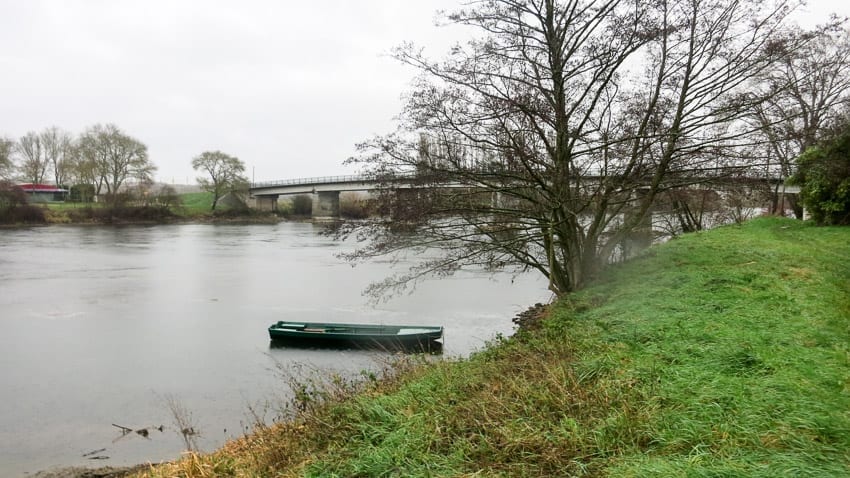 The Passeur of Saint-Martin-le-Beau
It was Raymonde that brought me here, I texted to Sarah that night beside the fire as the rain lightly drummed against the roof of Le Chalet.
I stumbled on Raymonde's story reading Caroline Moorehead's well-researched and awe-inspiring book "A Train in Winter," a story of 230 French women deported together from a Paris prison and bound for the network of German concentration camps that would claim the lives of all but 49 of the women, including Raymonde's.
It was Raymonde's story that fascinated me, in particular, because she brazenly hid those who sought escape over the demarcation line inside a café and hotel that she operated in the little village of Saint-Martin-Le-Beau.
I set off for the Loire Valley to walk the same streets that Raymonde did. Maybe even finding the hotel and café where she hosted so many dinners, sometimes with escaped prisoners from the nearby work camp in Amboise hidden among the guests. I had no idea I would find so much more – thanks to one heck of an Airbnb host.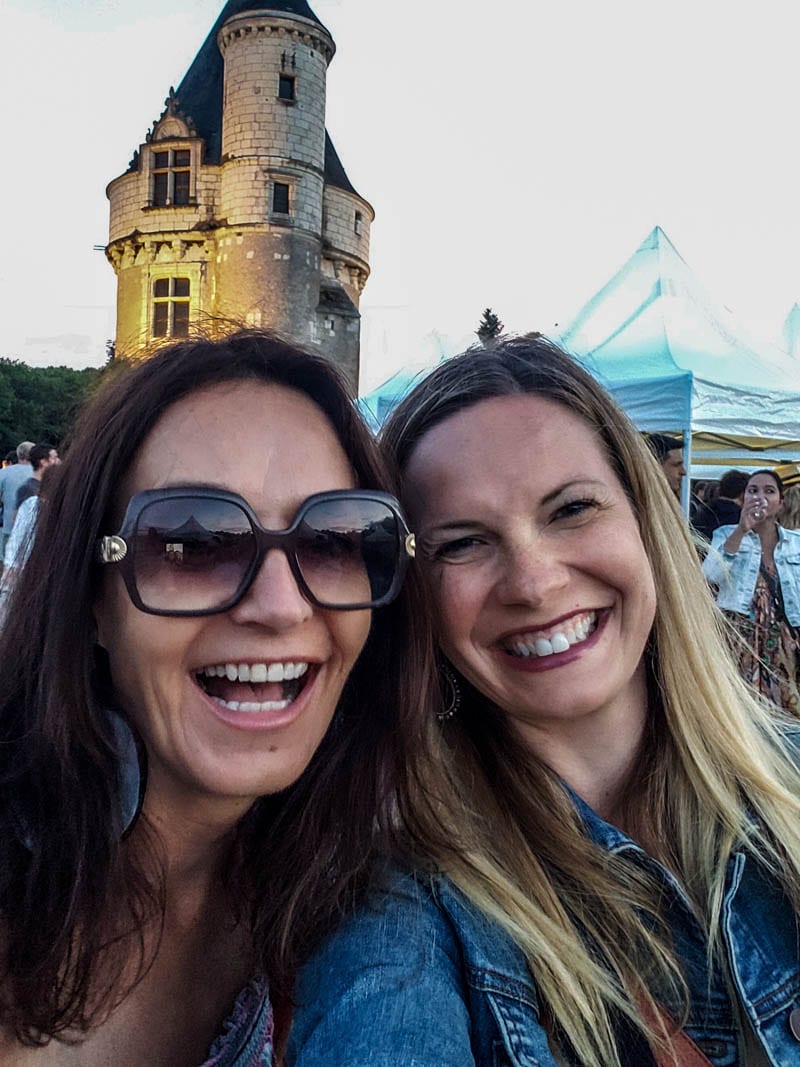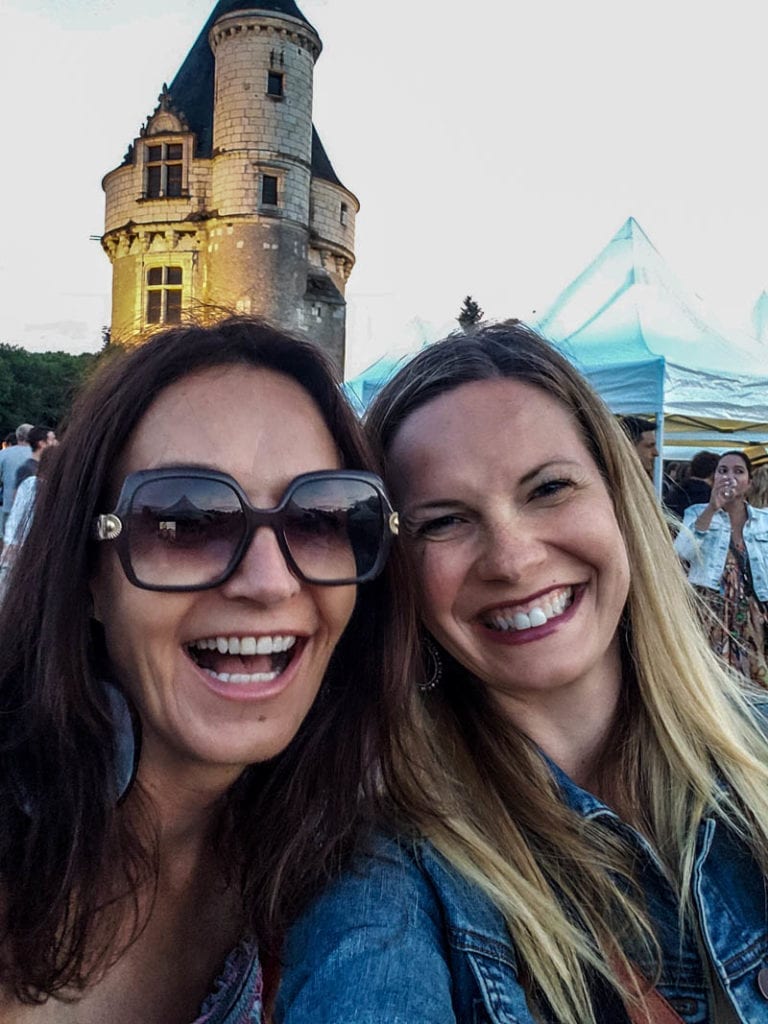 Walking Through History in Saint-Martin-le-Beau
The next morning, Sarah showed up on the porch of Le Chalet in a state of pure excitement. While her husband Marc rebuilt the fire, Sarah reported that she had been on the phone with neighbors and family members – all of whom knew someone who knew the Sergent family. She said that she knew where Raymonde's café had been and, before I could say foie gras, Sarah was whisking me toward town in her car with her little dog curled up in my lap.
Between Sarah's friends in town and our own explorations, we were able to find Raymonde's café and the place where her husband Paul had operated a dance hall just across the street. It was winter and nothing was open in town, but you could almost hear the people who once came on the train from Paris to enjoy a weekend away in the countryside, dancing at Paul's club and sipping wine at Raymonde's café.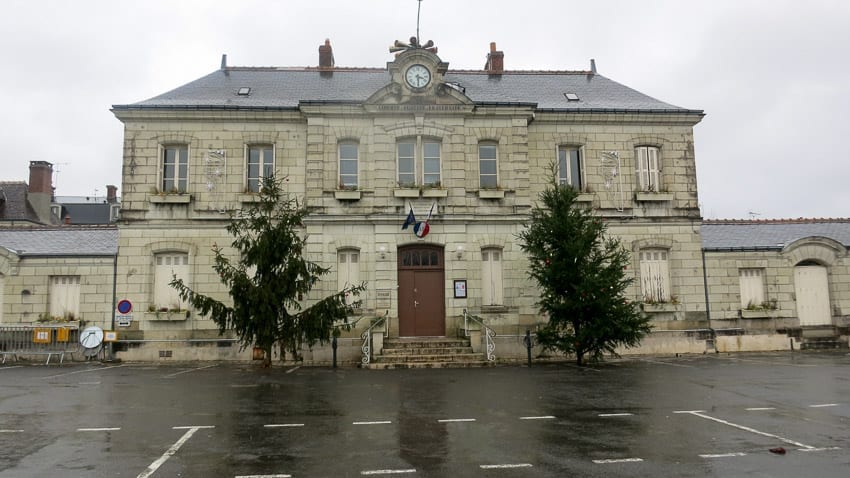 Later, standing on the bridge that Raymonde had used to smuggle so many people out of Occupied France, I wondered at how quickly the war must have turned guests from joyful weekenders to desperate refugees and at the effect that must have had on Raymonde's livelihood – and her conscience.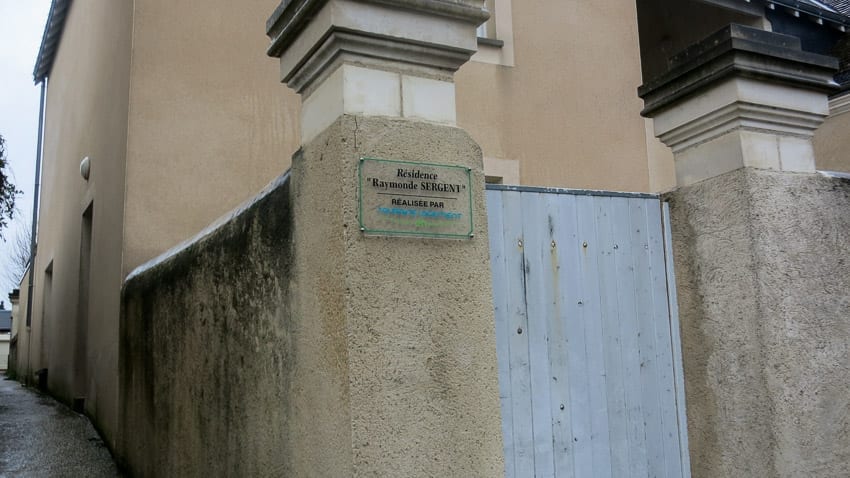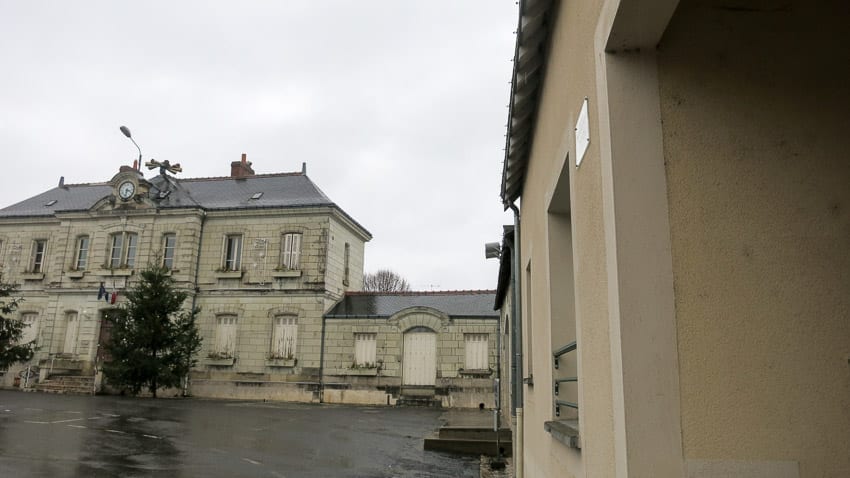 Meeting the Family of a Heroine in Saint-Martin-le-Beau
I was back at Le Chalet reflecting on the day when Sarah came by with news that took my breath away. The grandson and great-grandson of Raymonde Sergent were willing to meet with me. And, once again, before I could even ponder the information, I was following Sarah toward the big house and yet another unforgettable experience with an Airbnb host turned friend.
Raymonde's family members were understandably skeptical of me, especially when I told them (through Sarah's translation) that I wasn't a fancy writer, but just someone inspired by Raymonde who hoped, one day, to write a novel of historical fiction based on her life. For my part, I was taken by them immediately when they entered Sarah and Marc's home carrying the book "A Train in Winter."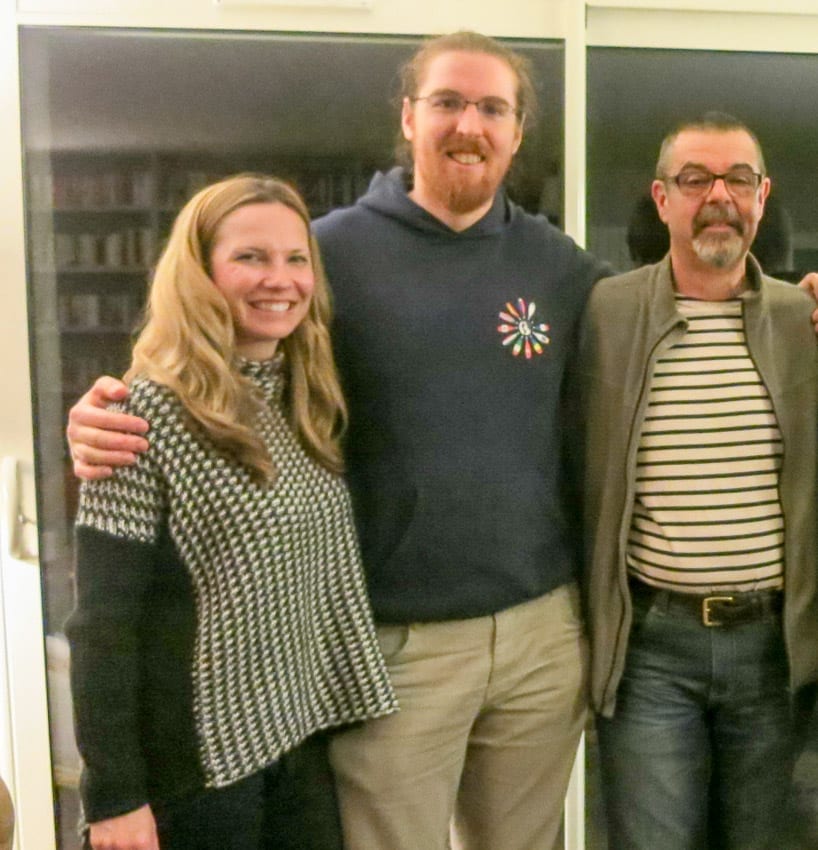 The book wasn't translated into French until many years after it was published. So, I met Raymonde's family just months after they had read the book for the first time. It was accurate they told me.
And then they told me so much more.
They told me that Raymonde's café, the Café de l'Union, was a known gathering place for Communists like Raymonde and her husband Paul. They told me that the priest from Athée-sur-Cher worked with Raymonde to smuggle people across the river despite her ardent atheism and that she worked with him despite his unwavering faith.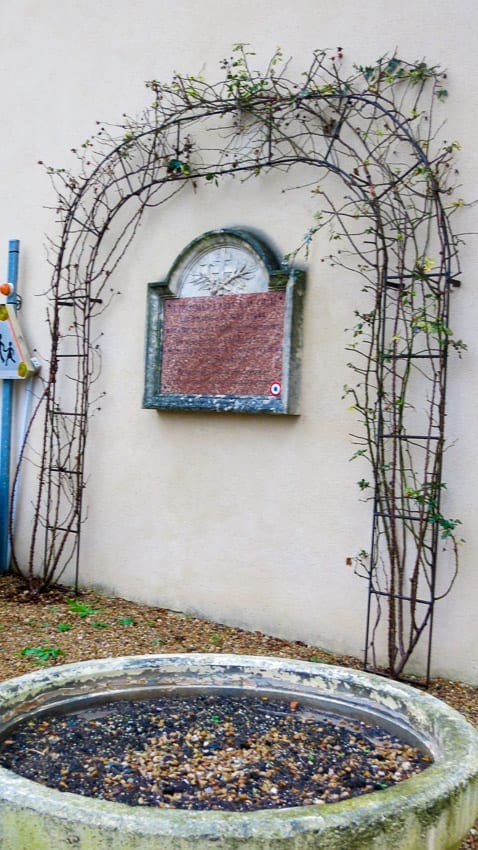 Like Raymonde, the priest died in a concentration camp, but not before they both saved countless lives.
People still come through town occasionally to pay tribute to Raymonde, like the elderly Canadian and former pilot downed in the Loire Valley and saved by Raymonde who stopped by the cafe to give thanks for his life.
Raymonde's grandson and great-grandson have matching tattoos on their wrists with the number 31-790 – the same number tattooed on Raymonde's wrist at Auschwitz. But, despite their pride in Raymonde, they told me that they think she was both brave and selfish. They reported that their mother and grandmother, Giselle, who grew up without her mother, suffered from feelings of abandonment.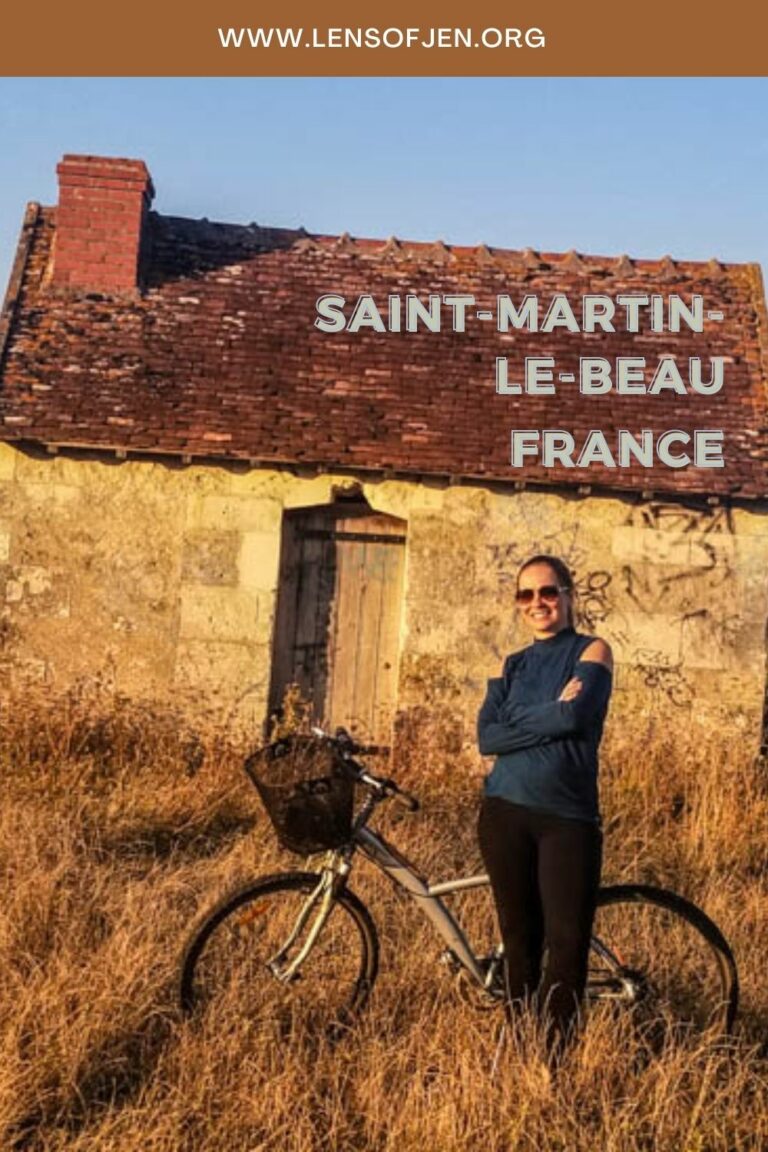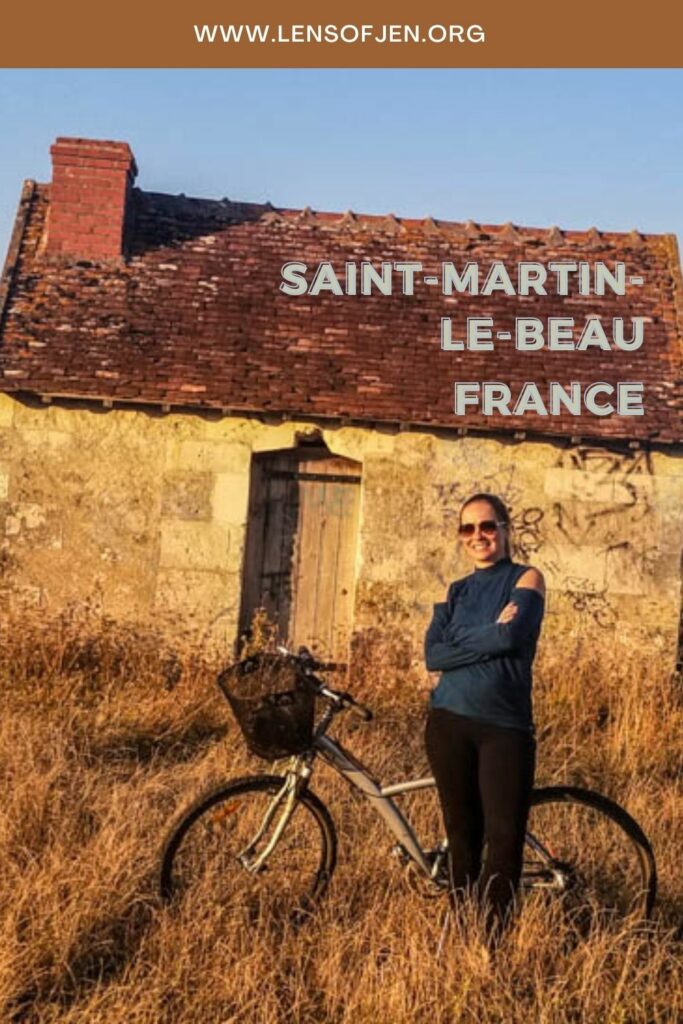 It is this conflict and contradiction within Raymonde that I find so fascinating. We are all capable of doing great things and of causing great hurt. Often, we are capable of doing both – even at the same time. As I listened to Raymonde's family, I earnestly hoped that I could capture that human contradiction in my future heroine.
But, at that moment, it wasn't about writing. It was about experiencing: I watched my hosts Sarah and Marc laugh and toast Raymonde's family into the early morning hours, and as Marc's homemade absinthe dissolved all nervousness and language barriers between us.
I have returned many times to visit Sarah and Marc, Raymonde's family, and the Loire Valley. It has become my happy place.
A map of all available hotels and homestays in the Loire Valley
More reading on France and WWII
This is my curated list of non-fiction books about WWII. You can find it on Bookshop, which is an online bookstore supporting independent booksellers. You can even buy from an indy bookstore near you!

About the Author
Hi! I'm Jen!
I'm a freelance writer and travel blogger who quit my nine-to-five after my fiancé, Jeff, died of cancer at the age of 40. When he died, I realized that life is just too short to delay our dreams. Since my dream was to travel and write, I now travel and write full-time. Today I wear hiking boots instead of heels and collect experiences instead of things.
You might also like