Shhh…it's a secret! The Kolob Canyons section of Zion National Park is quiet. Seriously quiet.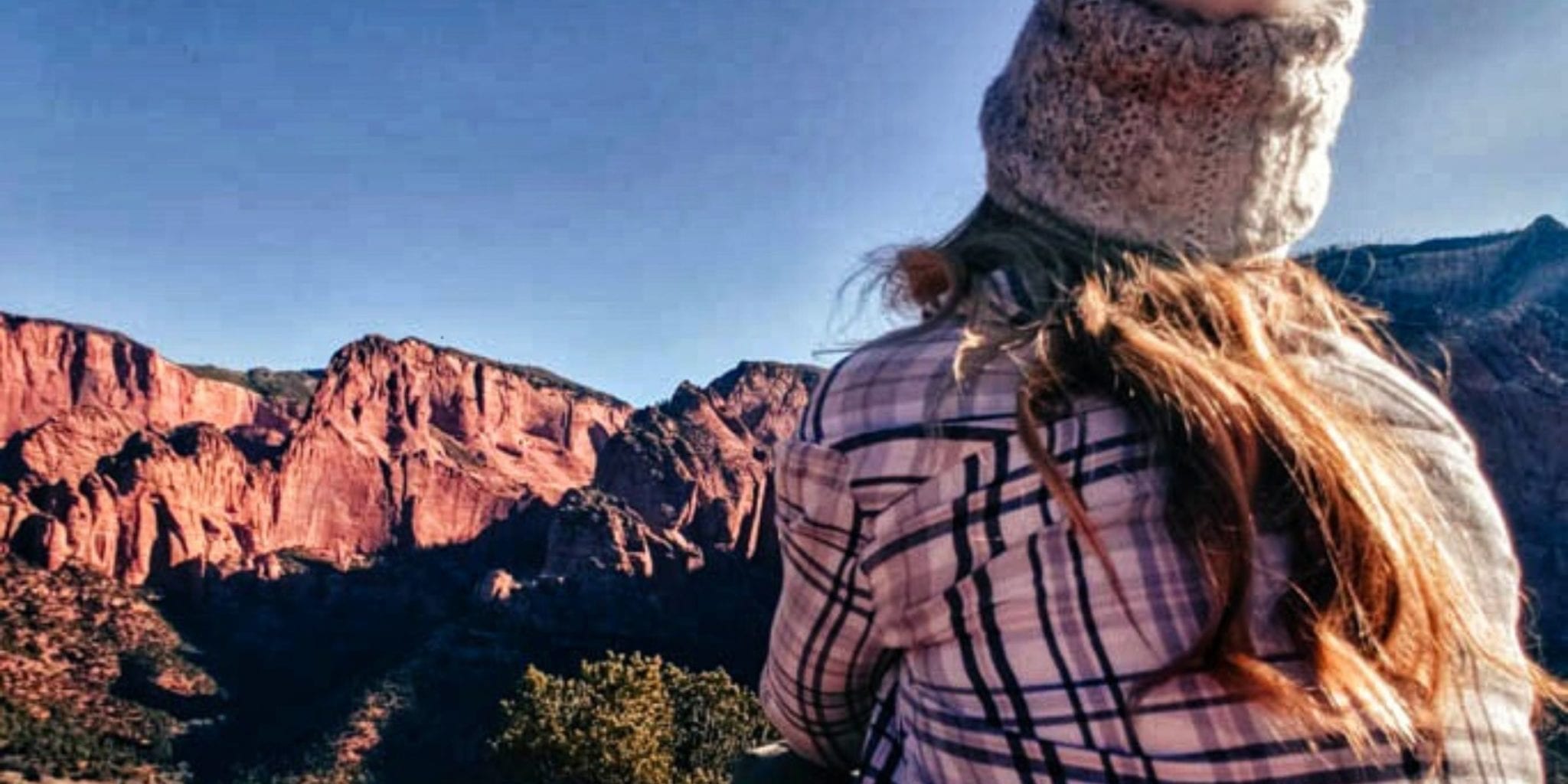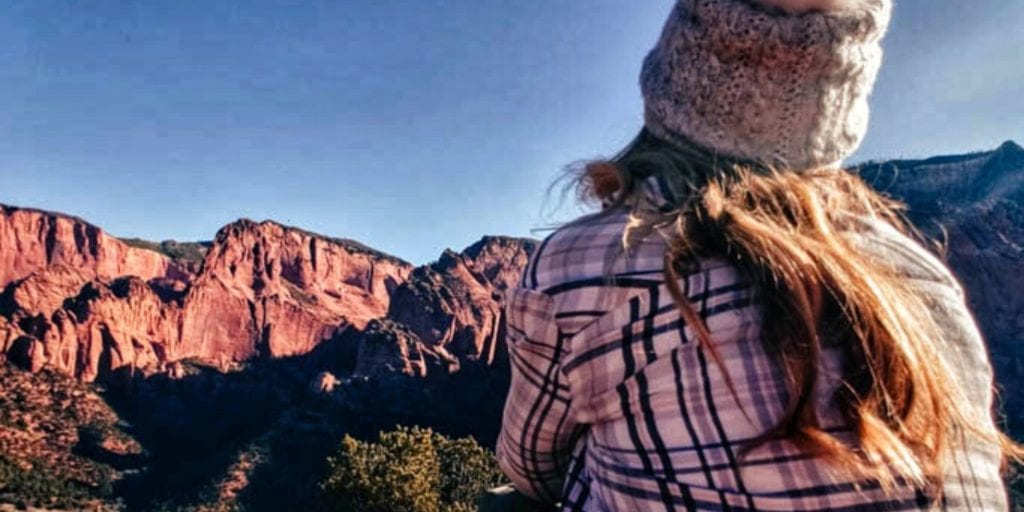 The experience here is far different from the shuttle buses at the main visitor center of Zion 40 miles to the south.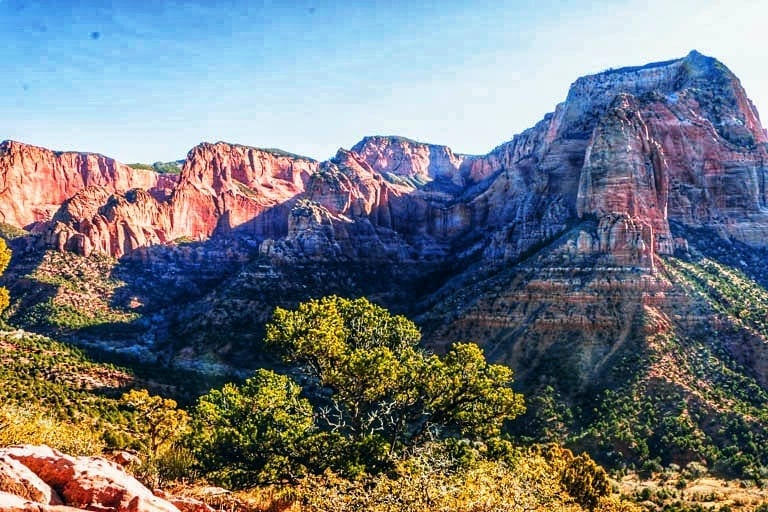 If you have time for only a quick stop at Zion, stay on I-15 north and head straight to Kolob Canyons. Stop at the Kolob Canyons Visitor Center where you'll have the place nearly to yourself and get your bearings with a map from the friendly rangers. Then take the five-mile scenic drive all the way to the top parking lot.



Timber Creek Overlook Trail at Kolob Canyons
Timber Creek Overlook Trail is quick and easy with towering views. If like me, you only have an hour or so on a larger road trip, this is the perfect way to see Zion quickly. If you have a bit more time, stop just shy of the Overlook at the Taylor Creek Trail for a more strenuous five-mile hike.

While this was a perfect addition to my Perfect Day Road Trip along the Utah/Arizona border, it should be noted that I plan to return to Zion National Park in order to really experience the park.
I got a quick taste of the more than 230 square miles of plateaus and canyons that dip and dive across a 5,000-foot elevation span, but more time is needed to see the geologic folds and prehistoric layers of this massive park. Stay tuned for a trip back here to explore Bryce Canyon and the Pink Cliffs of what's known as the Grand Staircase.
Pssst…no matter how easy the hike, please go prepared! This essential survival kit is lightweight and a handy thing to carry in your backpack (always).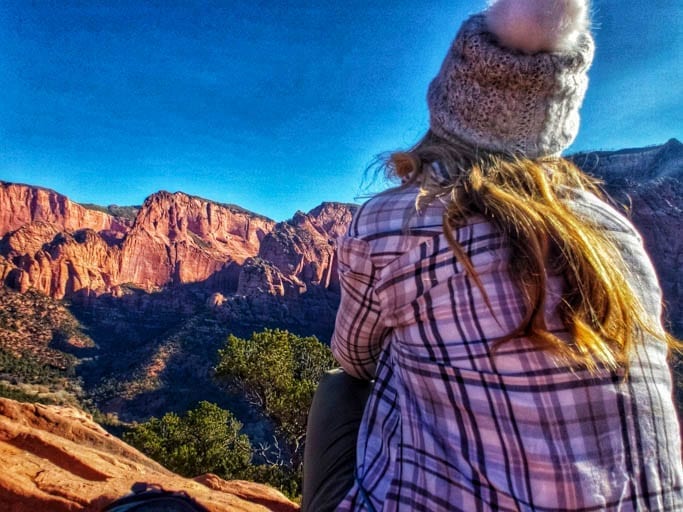 Timber Creek Overlook Trail Quick Stats:
Location of Kolob Canyons
Off I-15 N & 40 miles north of the main visitor center at Zion
Length of Timber Creek Overlook Trail
1-mile roundtrip
Time Necessary to Hike Timber Creek Overlook Trail
I spent one hour and that included a long meditation at the top.
Difficulty Level of Timber Creek Overlook Trail
Easy. But remember there are more strenuous hikes up there at Kolob Canyons if that's what you're looking for!
Fun Fact about Kolob Canyons at Zion National Park
You can see the north rim of the Grand Canyon from here!
Explore here for more tips on USA National Parks or here for more Utah travel inspiration or here for hiking fun around the world.