Geocaching: A New Way to See the World
Hey there! This post may contain affiliate links, which means I'll receive a commission if you purchase through my link, at no extra cost to you. Please see my legal page for more details.
Geocaching is a new way to see the world! While hiking or walking about a new area (or even in your hometown), look for these little hidden geocaches with messages from the people who walked before you.
When my friends Angi and Cody invited me to their hometown of St. George, Utah, and the nearby Snow Canyon State Park, I jumped at a chance to go hiking with two people who truly appreciate the outdoors.
On our way to the park though, we made a sudden stop. Why? There was a geocache nearby!
What is Geocaching?
Angi explained that people hide little containers all over the world, associating the capsules with GPS coordinates and logging them onto websites like geocaching.com.
The result is a worldwide treasure hunt with the bounty being the pleasure of logging one's name with all of the other people who have discovered the cache.
For me, the treasure lies in seeing new places, nooks and crannies, neighborhoods, and parks that I never would have discovered without the fun of the search.


As soon as I got to a computer, I logged on as WanderWithLove and you can bet that I'll be hunting down those caches and telling the story here!
This makes even the quietest walk around the neighborhood fun. I hope you'll enjoy geocaching – a new way to see the world!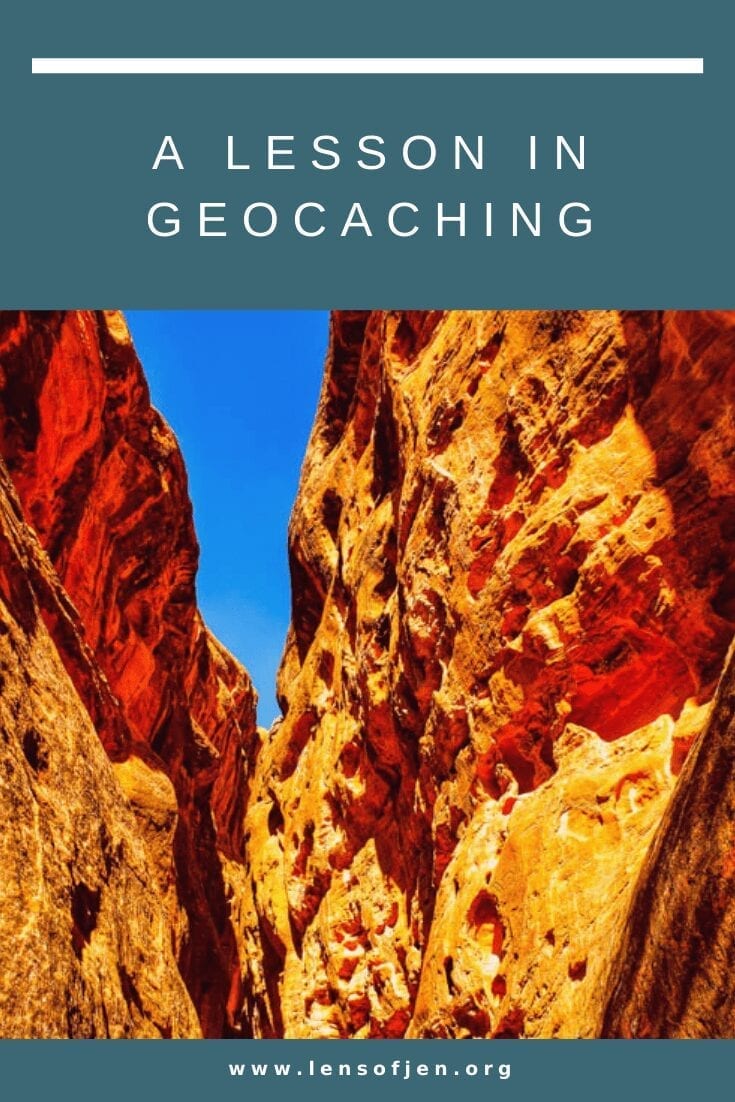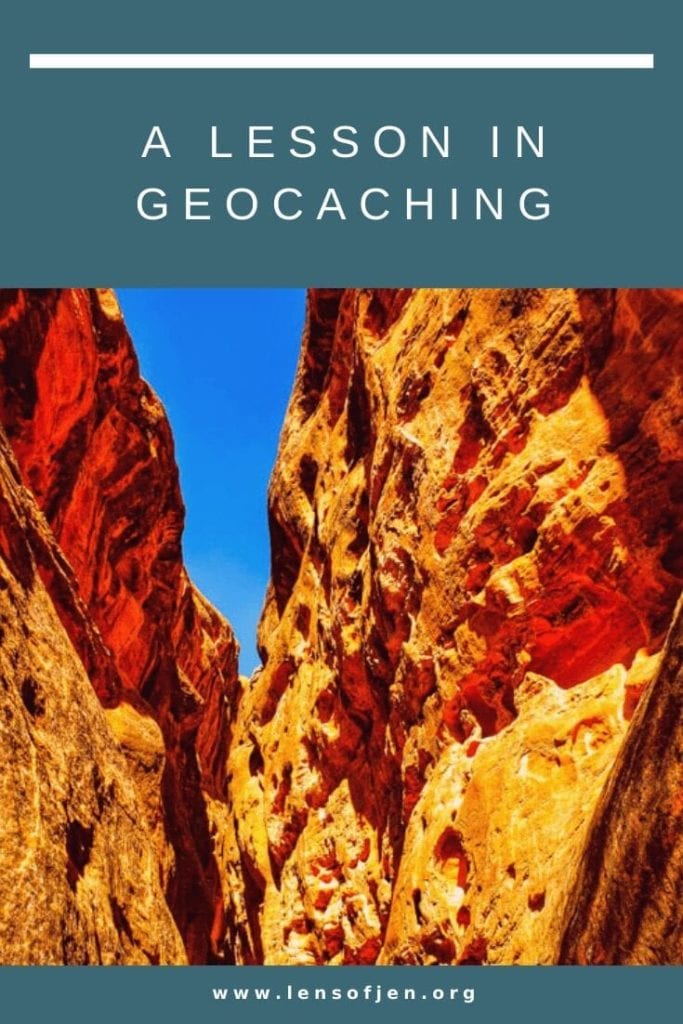 About the Author
Hi! I'm Jen!
I'm a freelance writer and travel blogger who quit my nine-to-five after my fiancé, Jeff, died of cancer at the age of 40. When he died, I realized that life is just too short to delay our dreams. Since my dream was to travel and write, I now travel and write full-time. Today I wear hiking boots instead of heels and collect experiences instead of things.
You might like