I would have missed the Pipe Spring National Monument if not for my National Parks Passport and a need to fill it with as many stamps as possible.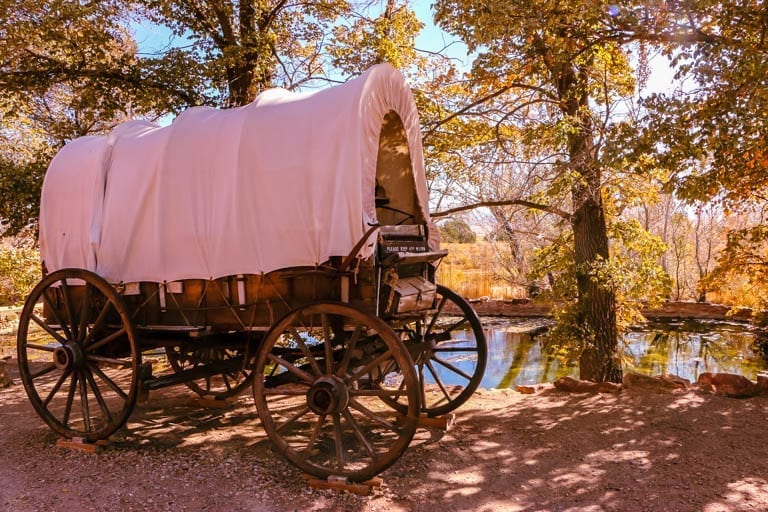 Luckily for me, a quick scan of national sites within reach of a scheduled road trip on the Utah-Arizona border led me straight to this historic fort – an actual desert oasis on the Kaibab Indian Reservation in Arizona.
A Brief History of the Pipe Spring National Monument
Thanks to the existence of a life-sustaining bit of water in the midst of a sprawling desert, this has been a natural gathering place from the time the first hunter-gatherers crossed the Arizona Strip between the Grand Canyon and the Vermillion Cliffs.
The site would be home to Southern Paiute tribes, then Spanish explorers, and, finally, Mormon settlers fleeing religious persecution.
Life wasn't easy for the early desert dwellers who called this area home. It was nearly uninhabitable outside the natural oasis of the fort where water is forced to the surface after flowing south from natural sandstone aquifers that hold rainfall and snowmelt.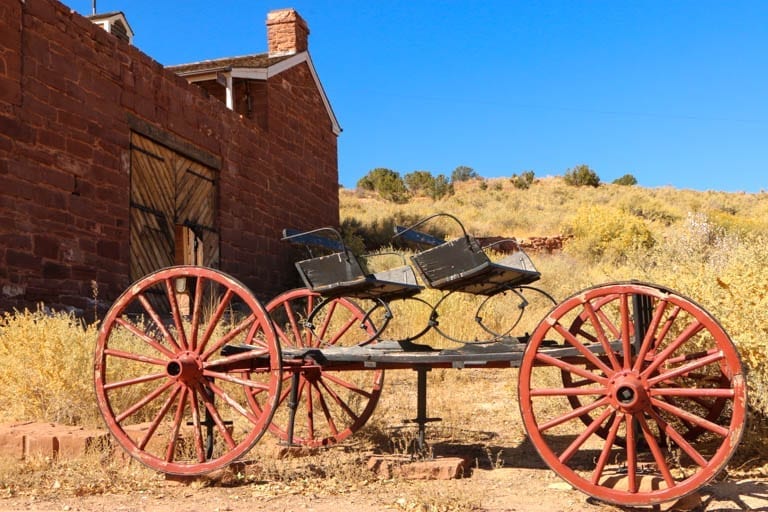 Visiting Pipe Spring National Monument
You can wander the grounds and see the kahns made of juniper branches and brush that sheltered the Kaibab Paiutes and the ranch house nicknamed "Winsor Castle" that sheltered the Mormon settlers.
You can learn about the outpost and the battles over land and natural resources between the Kaibab Band of Paiutes and the settlers.
Tours of the historic fort are offered by rangers every half hour. When I visited, the ranger offered an "open house," holding court in the fort and answering questions from visitors who wandered through Winsor Castle.
You can also stretch your legs and hike the Ridge Trail. It's an easy stroll, offering views of the Arizona Strip, Mount Trumbull, the Kaibab Plateau, and Kanab Canyon.
Ridge Trail Quick Stats: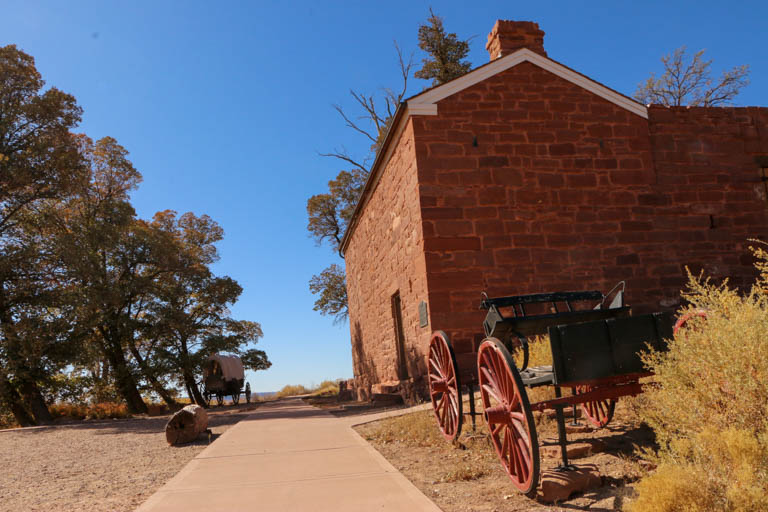 Location of Ridge Trail
15 miles west of Fredonia, AZ and 45 miles east of Hurricane, UT. Tucked inside the Pipe Spring National Monument, this sweet little trail is a great way to stretch your legs in the midst of a road trip.
Length of Ridge Trail
0.5 miles roundtrip
How Long Does it Take to Hike Ridge Trail
30 minutes
Difficulty Level of Ridge Trail
Easy
Fun Fact about Ridge Trail at Pipe Spring National Monument


There are dinosaur tracks and petroglyphs (ancient art) on the trail!
No matter how short the hike, please remember to bring your essential hiking survival kit in your backpack.


Click here for more road trip ideas, USA National Parks information, and Arizona travel inspiration. And if you're really into finding more petroglyphs in Arizona, check out this post. Happy travels!