A Giant Dam, Horseshoe Bend & More in Page, Arizona

With 1.25 million acres bordering the Grand Canyon and Navajo Nation, the Glen Canyon National Recreation Area is a huge part of the southeastern Utah and northern Arizona landscape.

The Carl Hayden Visitor Center is one of four visitor centers operated by the recreational area. Located at Glen Canyon Dam, it's a cool place to stop to plan a hike or to take a 45-minute walking tour of the dam itself.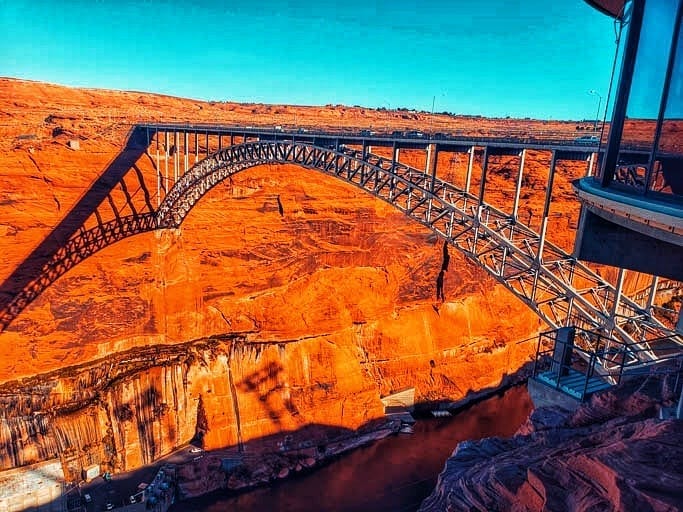 If time permits, the Rainbow Bridge National Monument is a beautiful place to visit. Nearly as tall as the Statue of Liberty, this natural bridge made of Navajo Sandstone and Kayenta Sandstone stretches over the waters of Lake Powell (when water is present).

Unfortunately, I didn't have time for the trip to Rainbow Bridge on my recent visit. I stopped for a couple of pictures at the dam (and a National Passport stamp!) before heading toward Horseshoe Bend.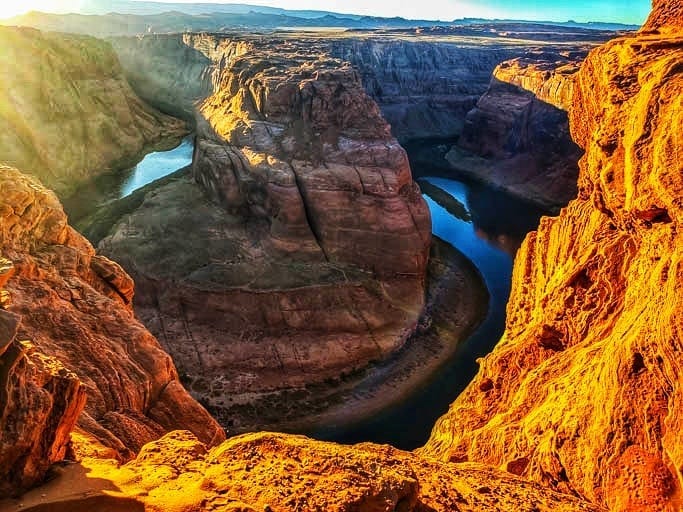 The Colorado River did some magical things as it worked its way through and – in this case – around the sandstone of an ancient landscape. Here the river made a 1,000-foot-deep, 270-degree horseshoe in Glen Canyon.

Horseshoe Bend Quick Stats:

Location: Off Hwy 89 five miles south of the Carl Hayden Visitor Center
Length: 1.5-miles roundtrip
Time: One hour
Difficulty: Moderate due to sand and a bit of a hill
Fun Fact: One of the natural stars of Instagram!
Not-so-Fun Fact: Though located in a national rec area, the city of Page owns the parking lot and charges $10 even if you have your annual parks pass.
Bonus: See how to build Horseshoe Bend into a larger road trip here.
Thinking of visiting Glen Canyon National Recreation Area and Horseshoe Bend? Pin this for later!