Visiting Horseshoe Bend & the Glen Canyon National Recreation Area
Hey there! This post may contain affiliate links, which means I'll receive a commission if you purchase through my link, at no extra cost to you. Please see my legal page for more details.
Visiting Horseshoe Bend means entering the 1.25-million-acre Glen Canyon National Recreation Area, a beautiful piece of the world bordering the Grand Canyon and Navajo Nation in the southeastern United States.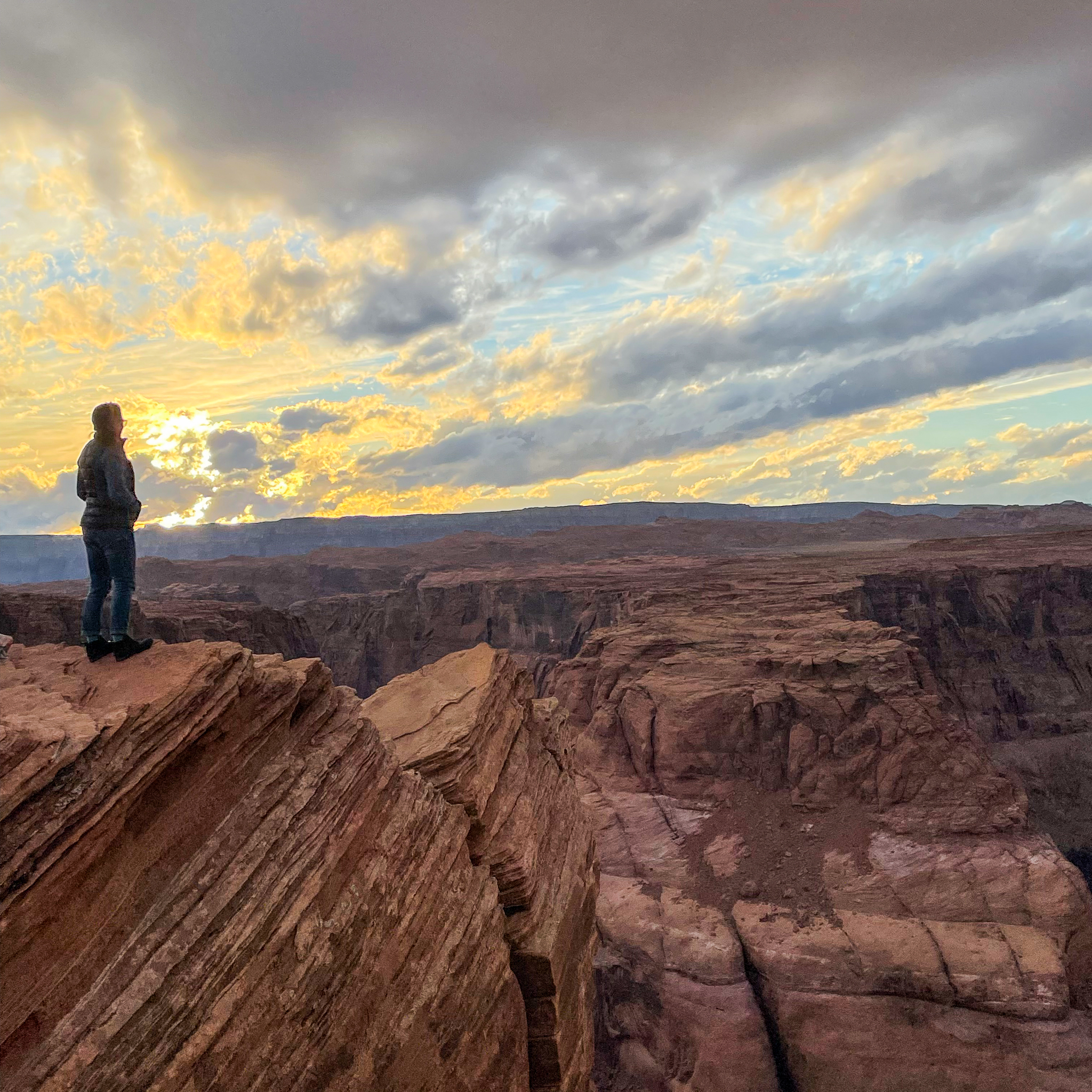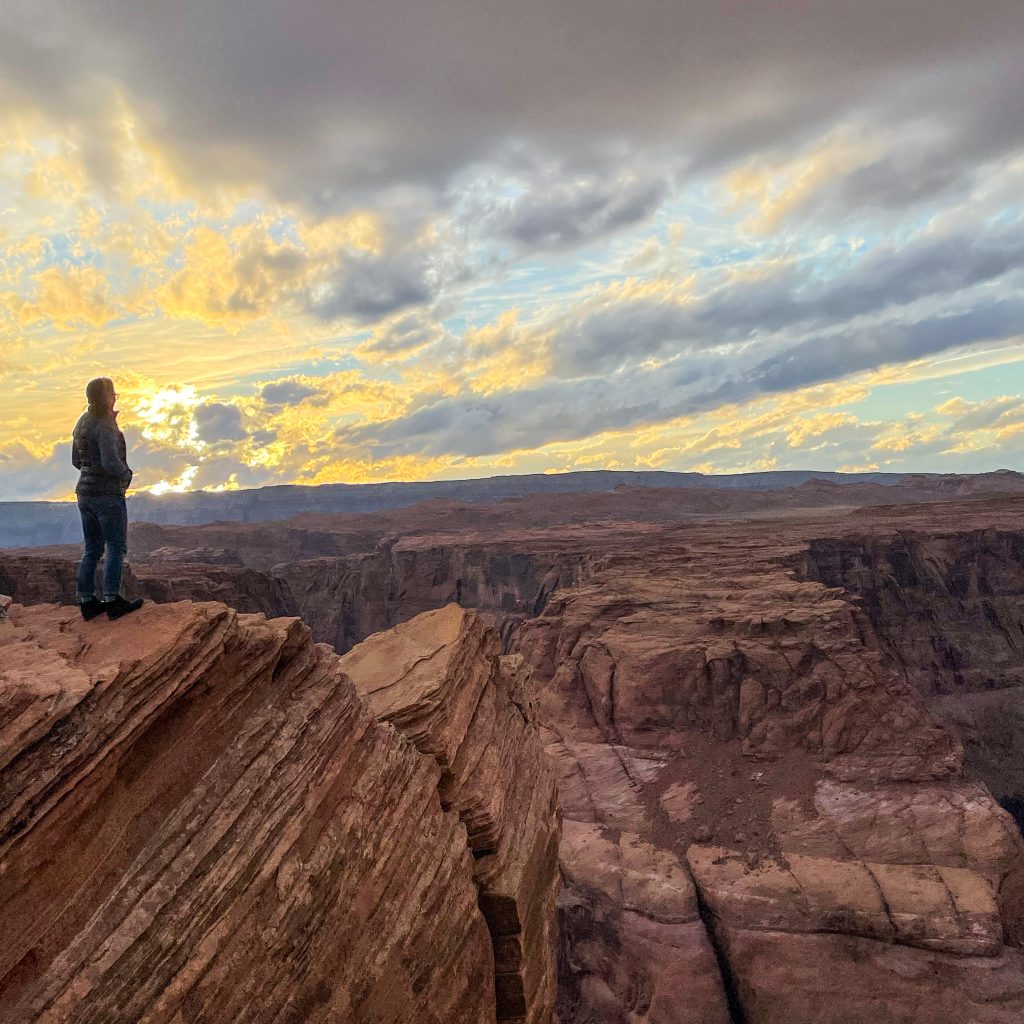 I visited Horseshoe Bend and the Glen Canyon Dam as part of a road trip along the border of Utah and Arizona.
I could have spent a lot longer exploring the area but, if you have limited time, here's how to do it:
Check out the Glen Canyon Dam & get your National Park Passport stamp!
The Carl Hayden Visitor Center is one of four visitor centers operated by the recreational area. Located at Glen Canyon Dam, it's a cool place to stop to plan a hike or to take a 45-minute walking tour of the dam itself.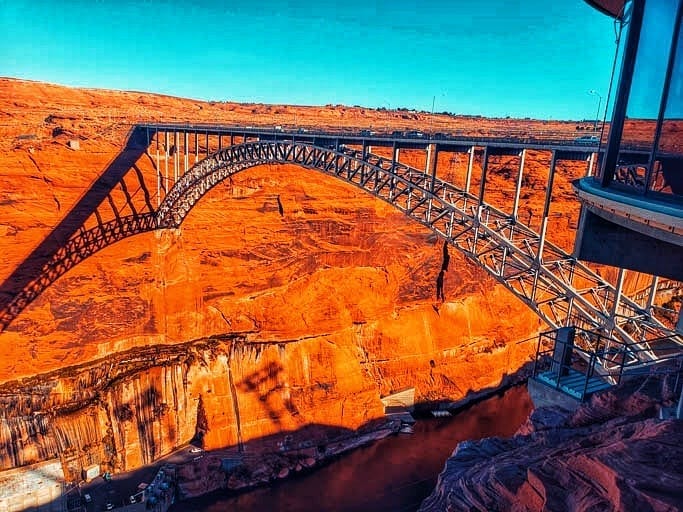 Then onto the highlight of Horseshoe Bend. If you have time, make a stop at Antelope Canyon, too! (Best to book a tour in advance, see this quick guide to Antelope Canyon for more information.)
A quick guide to visiting Horseshoe Bend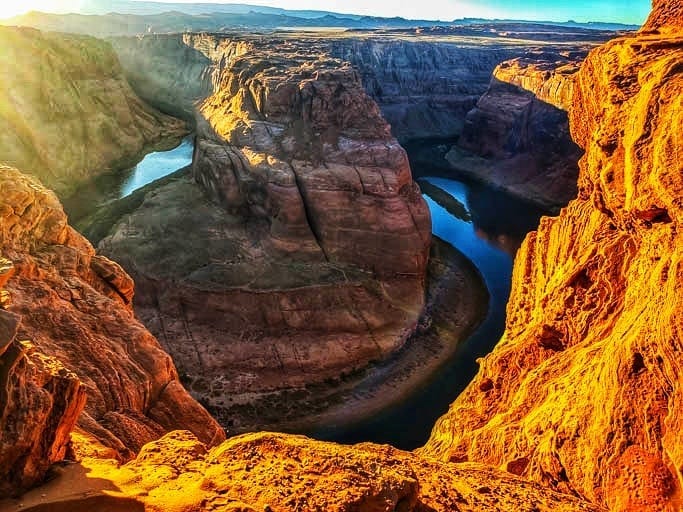 The Colorado River did some magical things as it worked its way through and – in this case – around the sandstone of an ancient landscape. Here the river made a 1,000-foot-deep, 270-degree horseshoe in Glen Canyon.
Location of Horseshoe Bend
Off Hwy 89 about five miles south of the Carl Hayden Visitor Center. Look for the sign that says "Horseshoe Bend Overlook".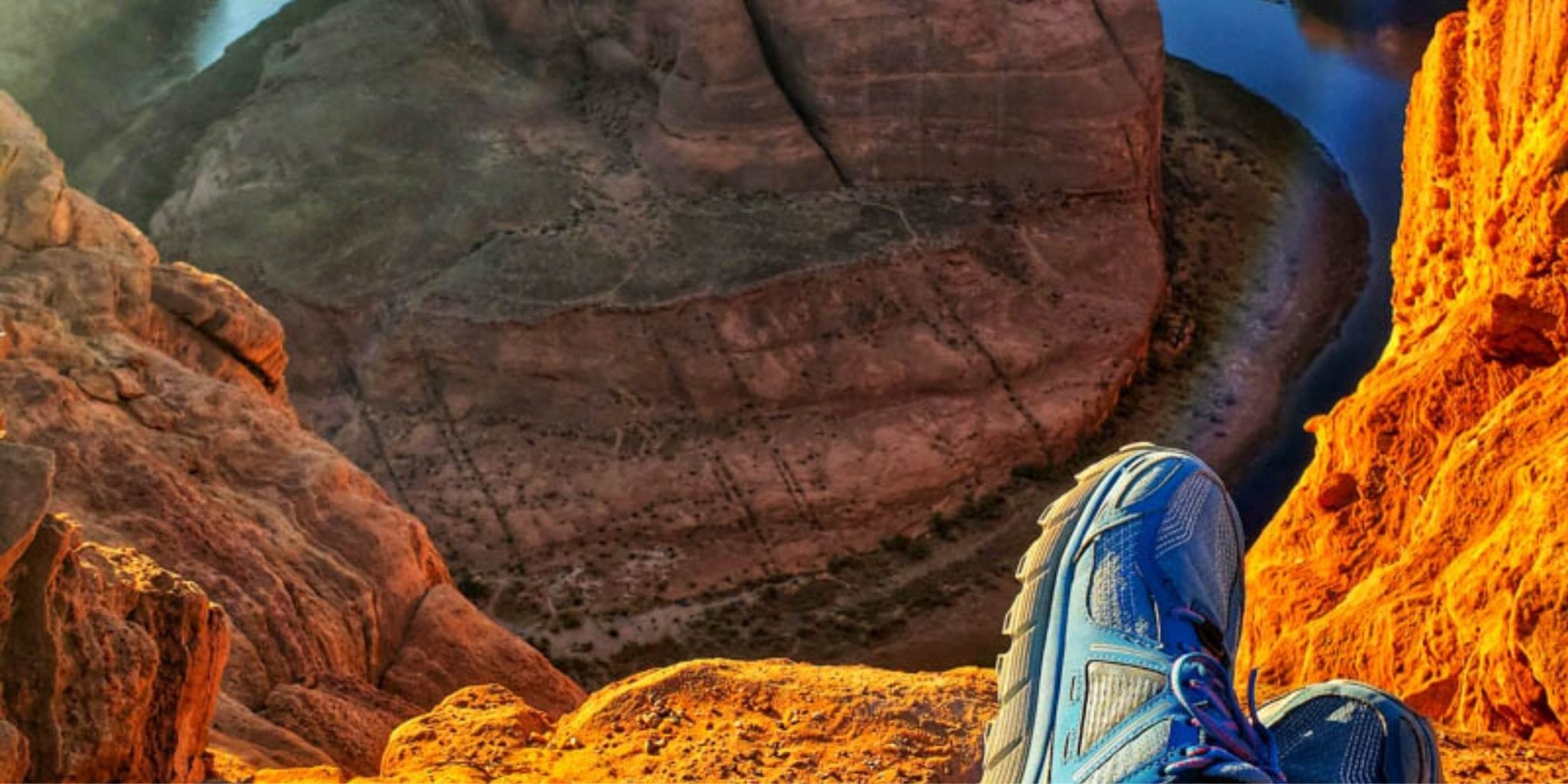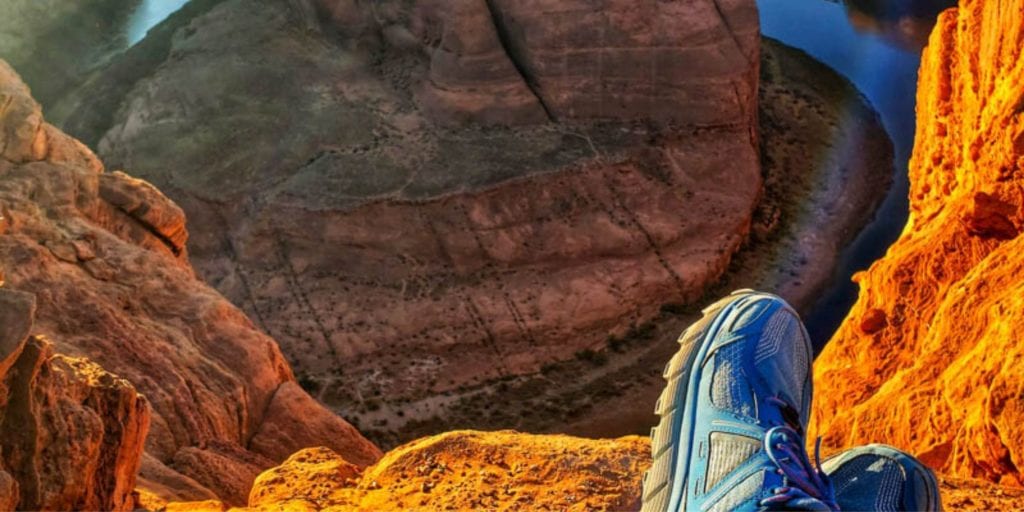 The Carl Hayden Visitor Center is located at: US-89, Page, AZ 86040
Length of the trail around Horseshoe Bend
1.5-miles roundtrip to and from the overlook. The path is partially paved and a bit hard to navigate due to sandy soil in places.
Time needed for visiting Horseshoe Bend
While I would have loved to stay longer, I was in and out of Horseshoe Bend in one hour.
Difficulty of the trail at Horseshoe Bend
Moderate due to sand and a bit of a hill on the way to the overlook. With proper shoes, it's no problem at all. Safe for children and people who are not up for an intense hike because you can sit once you arrive at the bend.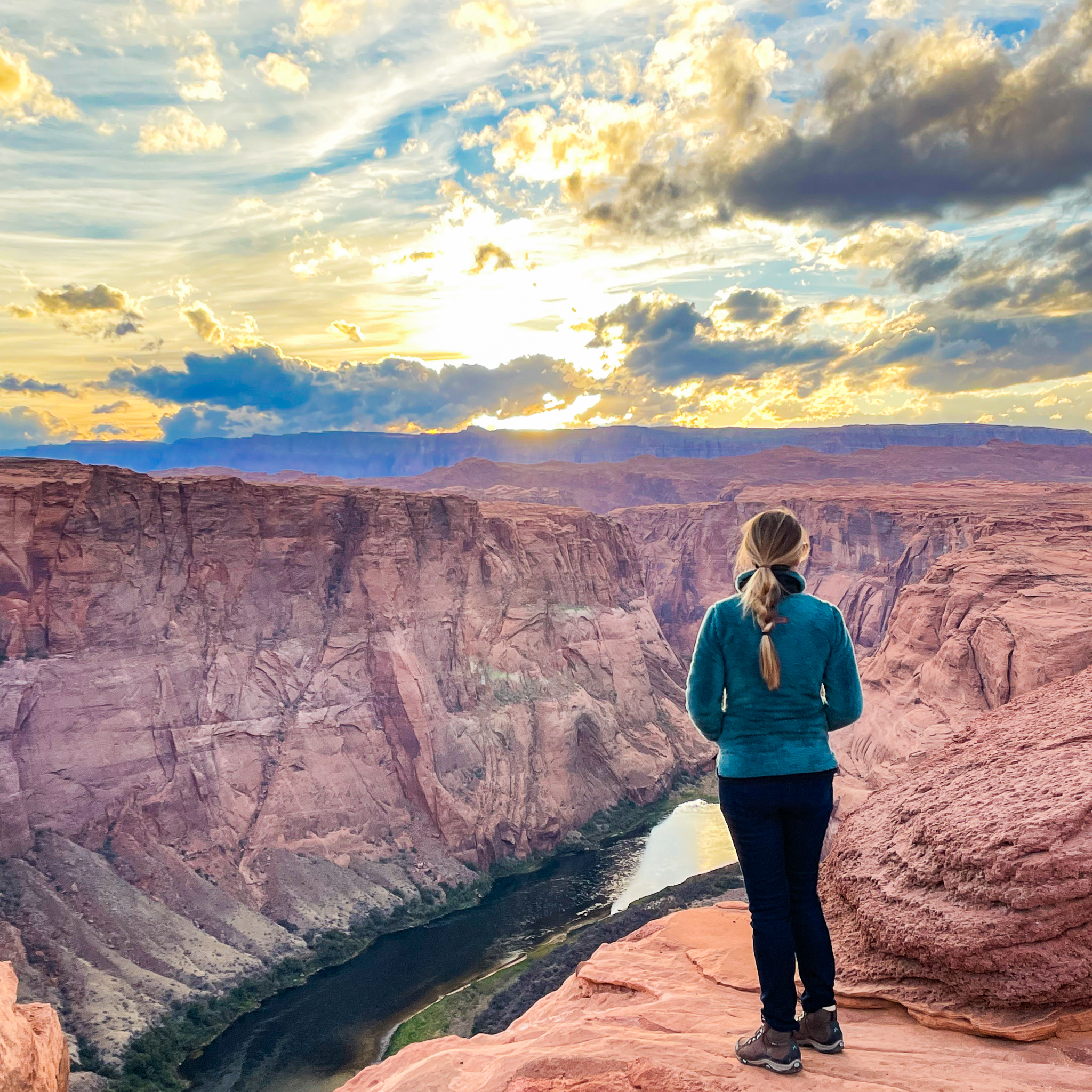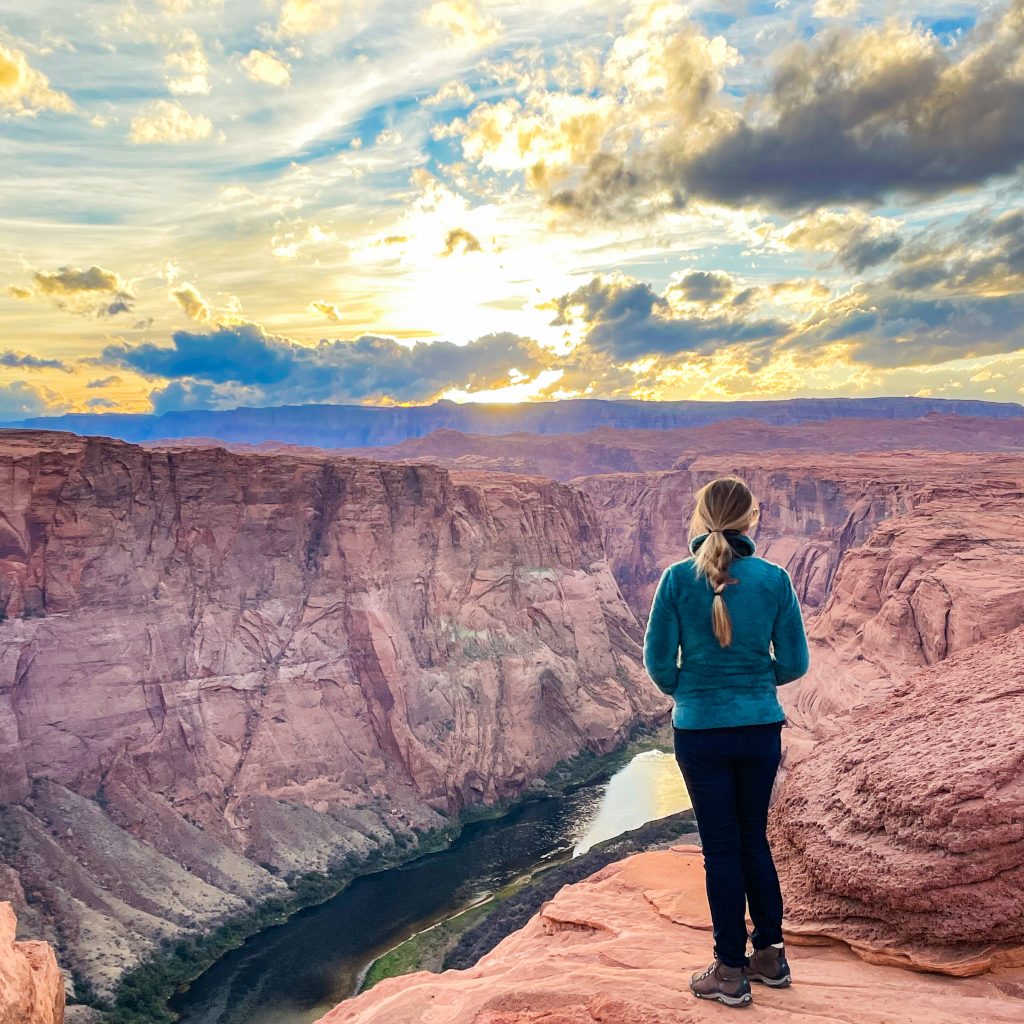 Not-so-fun fact about Horseshoe Bend
Though located in a national rec area, the city of Page owns the parking lot and charges $10 even if you have your annual parks pass.
Bonus places to visit near the Glen Canyon Recreation Area
If time permits, the Rainbow Bridge National Monument is a beautiful place to visit. Nearly as tall as the Statue of Liberty, this natural bridge made of Navajo Sandstone and Kayenta Sandstone stretches over the waters of Lake Powell (when water is present).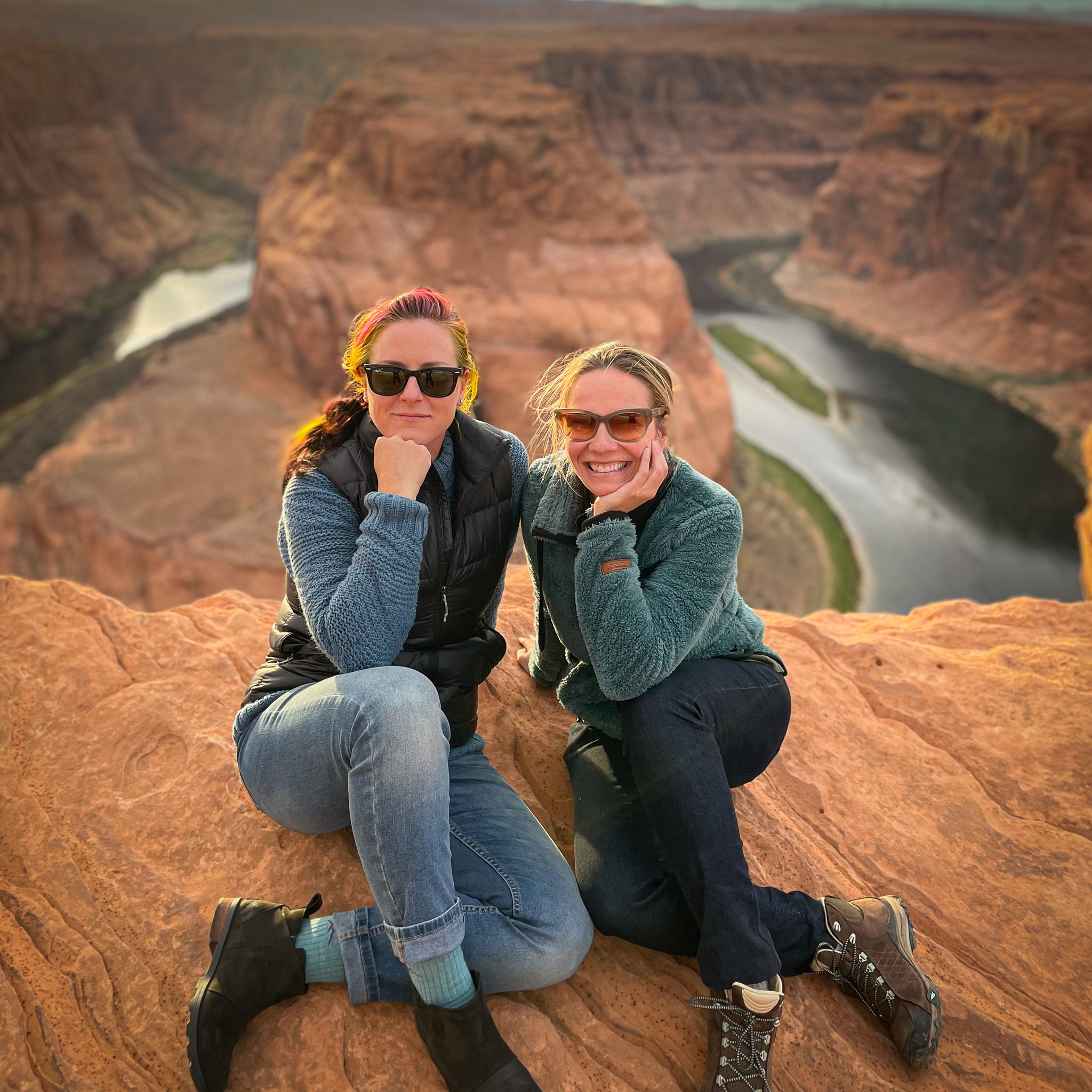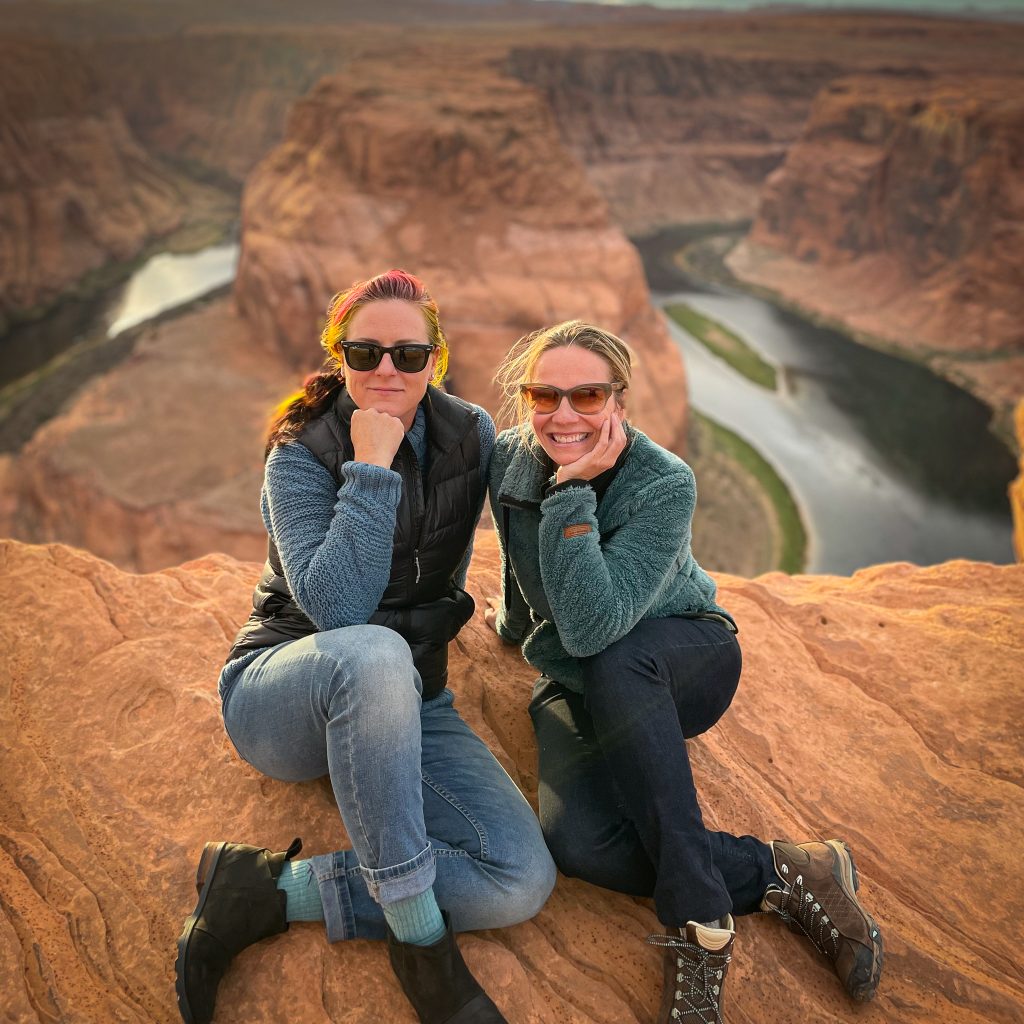 Where to stay the Glen Canyon Recreation Area
Nearby Page, Arizona is centrally located near Horseshoe Bend, the Glen Canyon Dam, and Antelope Canyon.
And please remember to have your essential hiking kit in your backpack as you head out to explore!


About the Author
Hi! I'm Jen!
I'm a freelance writer and travel blogger who quit my nine-to-five after my fiancé, Jeff, died of cancer at the age of 40. When he died, I realized that life is just too short to delay our dreams. Since my dream was to travel and write, I now travel and write full-time. Today I wear hiking boots instead of heels and collect experiences instead of things.