Walk in the Footsteps of Don Ernesto: Hemingway's Madrid
Hey there! This post may contain affiliate links, which means I'll receive a commission if you purchase through my link, at no extra cost to you. Please see my legal page for more details.
This tour of Ernest Hemingway's Madrid is a bit of a pub crawl but, hey, if you're going to follow in the footsteps of Papa, you're gonna get drunk.
I am a huge fan of getting to know a city by way of wandering and an even bigger fan of Ernest Hemingway (or Don Ernesto as he was known in Spain). So, on a trip to Madrid for the Mad Cool Festival with my friend Sarah, it was a no-brainer to design my very own walking tour of Hemingway's Madrid.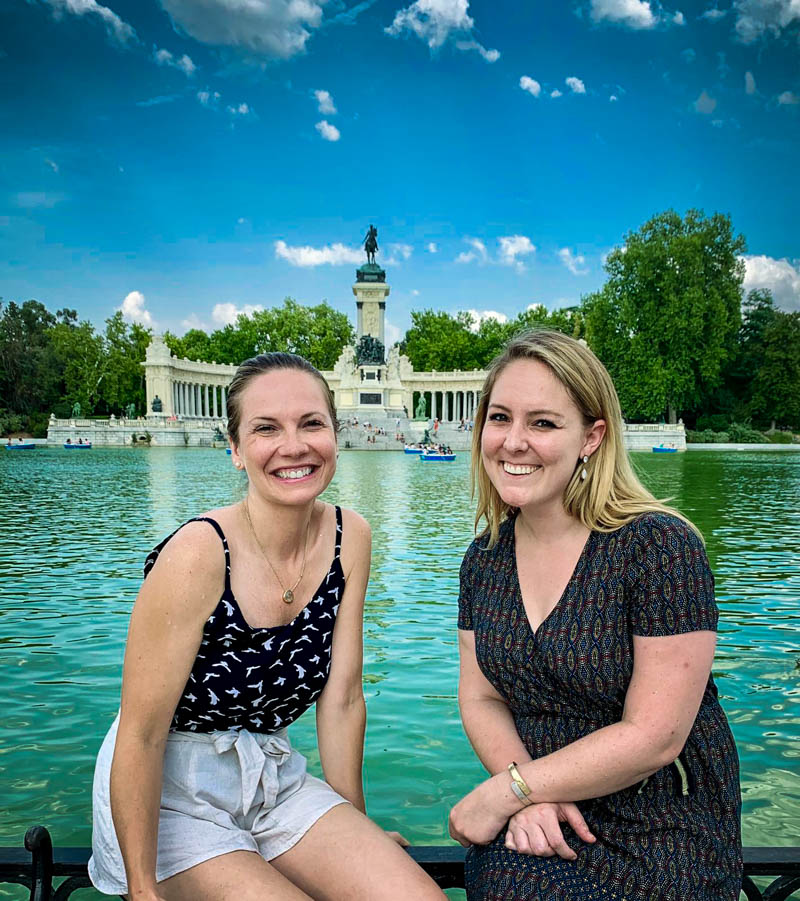 Sarah was a trooper and followed along on this adventure where we matched Hemingway drink-for-drink on this fun and rather debaucherous way to explore Madrid.
Here's where we are headed:
Tip: If you want to start with brunch instead of ending with dinner, start this tour at Botín and end at La Venencia. Either way, make sure to get a good food base!
Here we go!
Nights in Hemingway's Madrid begin at Museo Chicote
We are starting at Museo Chicote, but this isn't a museum; it's a cocktail bar with as much history as a museum.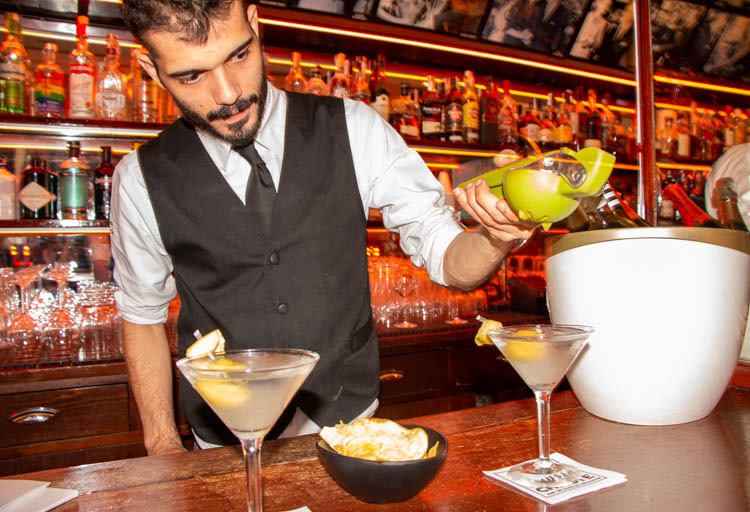 Museo Chicote first opened its revolving doors in 1931, and its cozy booths welcomed people like Frank Sinatra and Ava Gardner alongside journalists like Hemingway who describes the bar in those pre-war days in his short story The Denunciation:
"In those days the snobs among the rich young men of Madrid hung out at something called the Nuevo Club and the good guys went to Chicote's. A lot of people went there that I did not like, the same as at The Stork, say, but I was never in Chicote's that it wasn't pleasant. One reason was that you did not talk politics there. There were cafés where you went for politics and nothing else but you didn't talk politics at Chicote's. You talked plenty of the other five subjects though and in the evening the best-looking girls in the town showed up there and it was the place to start an evening from, all right, and we had all started some fine ones from there."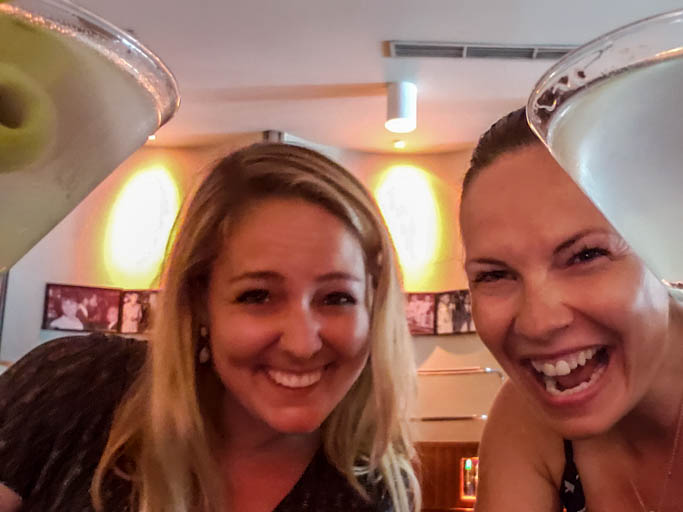 The Denunciation takes place, however, in November 1937 as the Spanish Civil War is raging. Hemingway goes on to describe the bar like this:
"They were shelling up the Gran Via and I went into Chicote's to wait it out. It was noisy and crowded and I sat at a little table in one corner against the sandbagged window with the meat on the bench beside me and drank a gin and tonic water. It was that week that we discovered they still had tonic water. No one had ordered any since the war started and it was still the same price as before the revolt."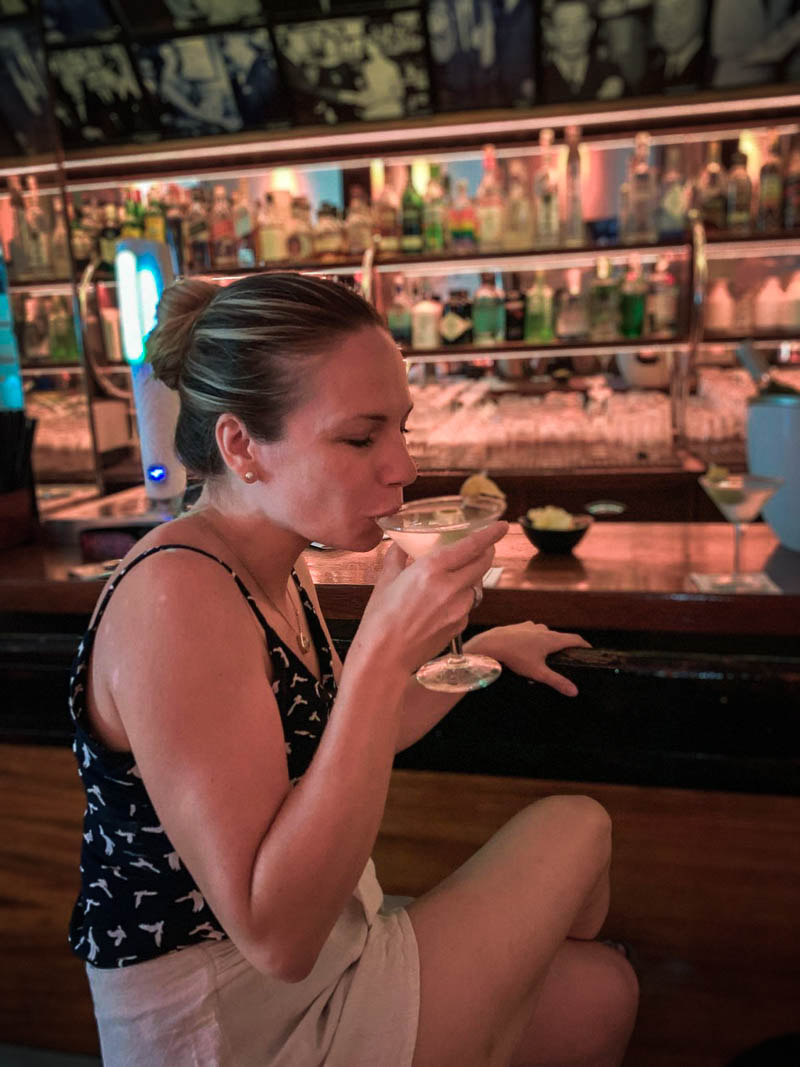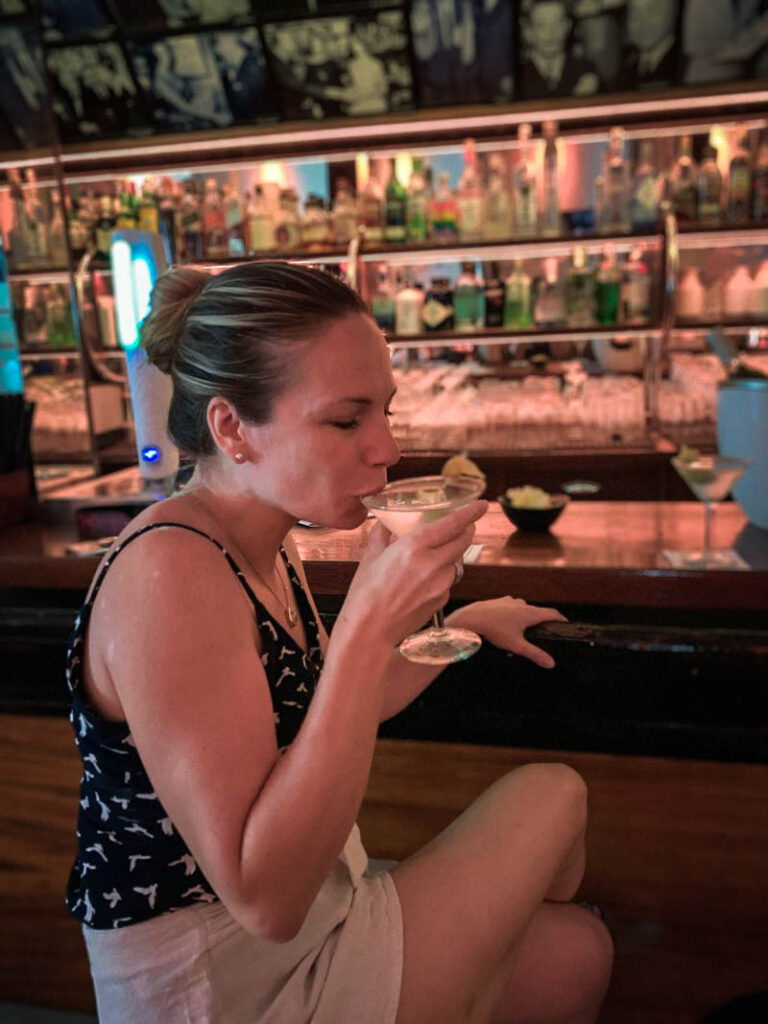 We had a much more light-hearted experience at Museo Chicote, but the gin was just as refreshing, and while we weren't ducking shells, the cool, dark bar was a welcome place to escape the summertime heat of Madrid.
Address: Gran Vía 12
El Retiro Park is a peaceful place in Hemingway's Madrid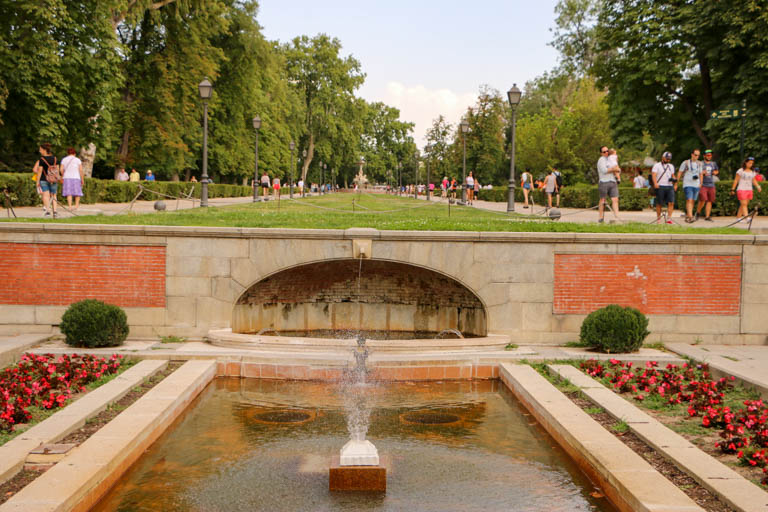 El Retiro is a peaceful place in the mind of one of Hemingway's most famous characters, so I imagine it was a place of repose for the man himself.
In For Whom the Bell Tolls, Robert Jordan tells Maria that he will take her to Madrid where they will walk in the park and row in the lake. He knows he is dreaming, or spending time in "unreality" as he calls it, but the daydream calms them both even as they know they will face a bloody fight against the Fascists the next morning.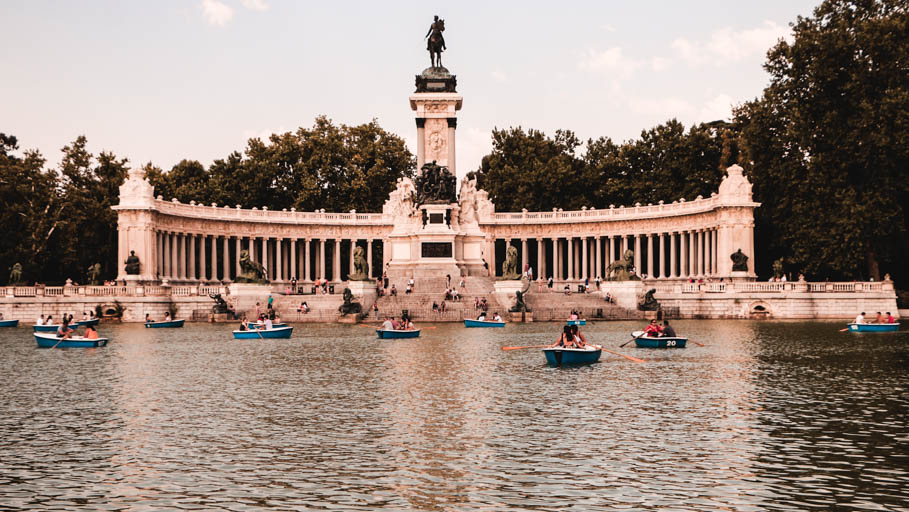 Address: Plaza de la Independencia 7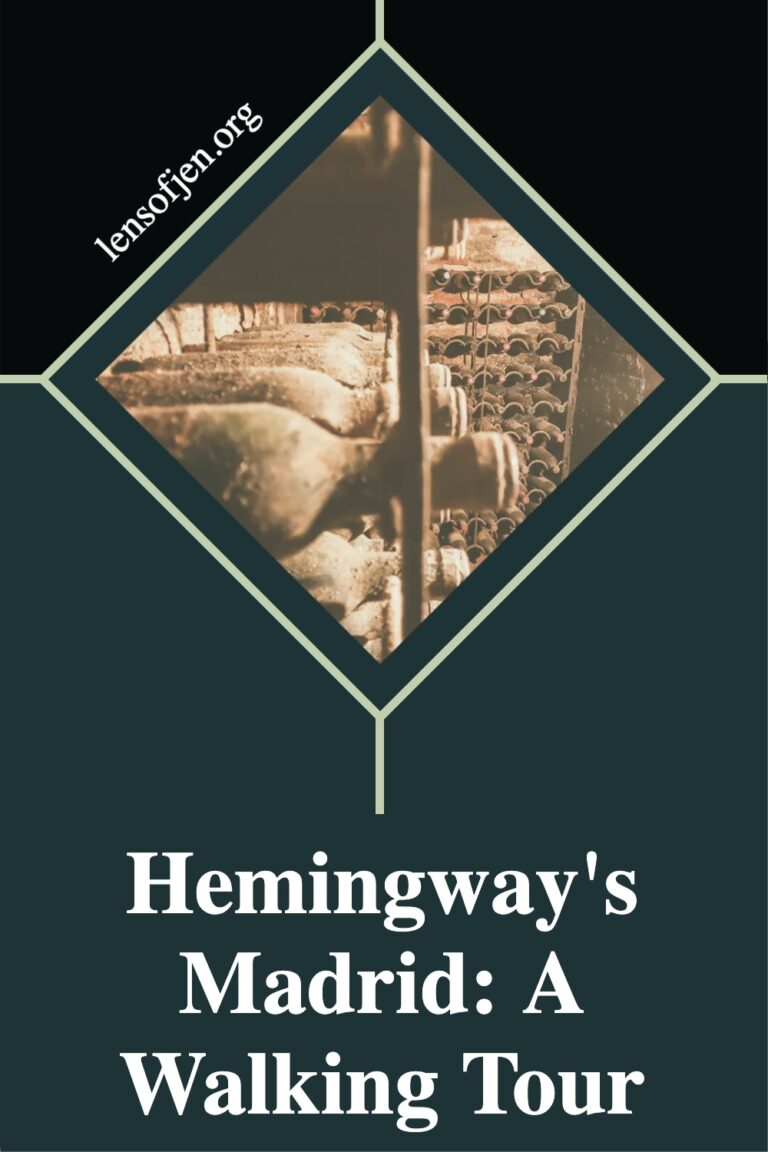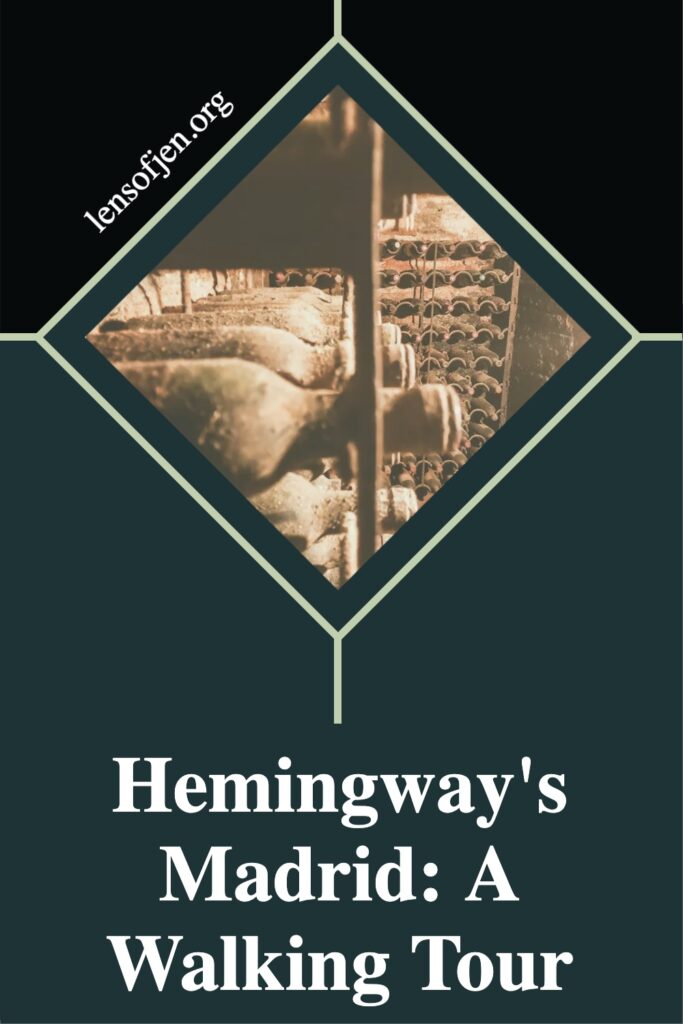 Next up: Cervecería Alemana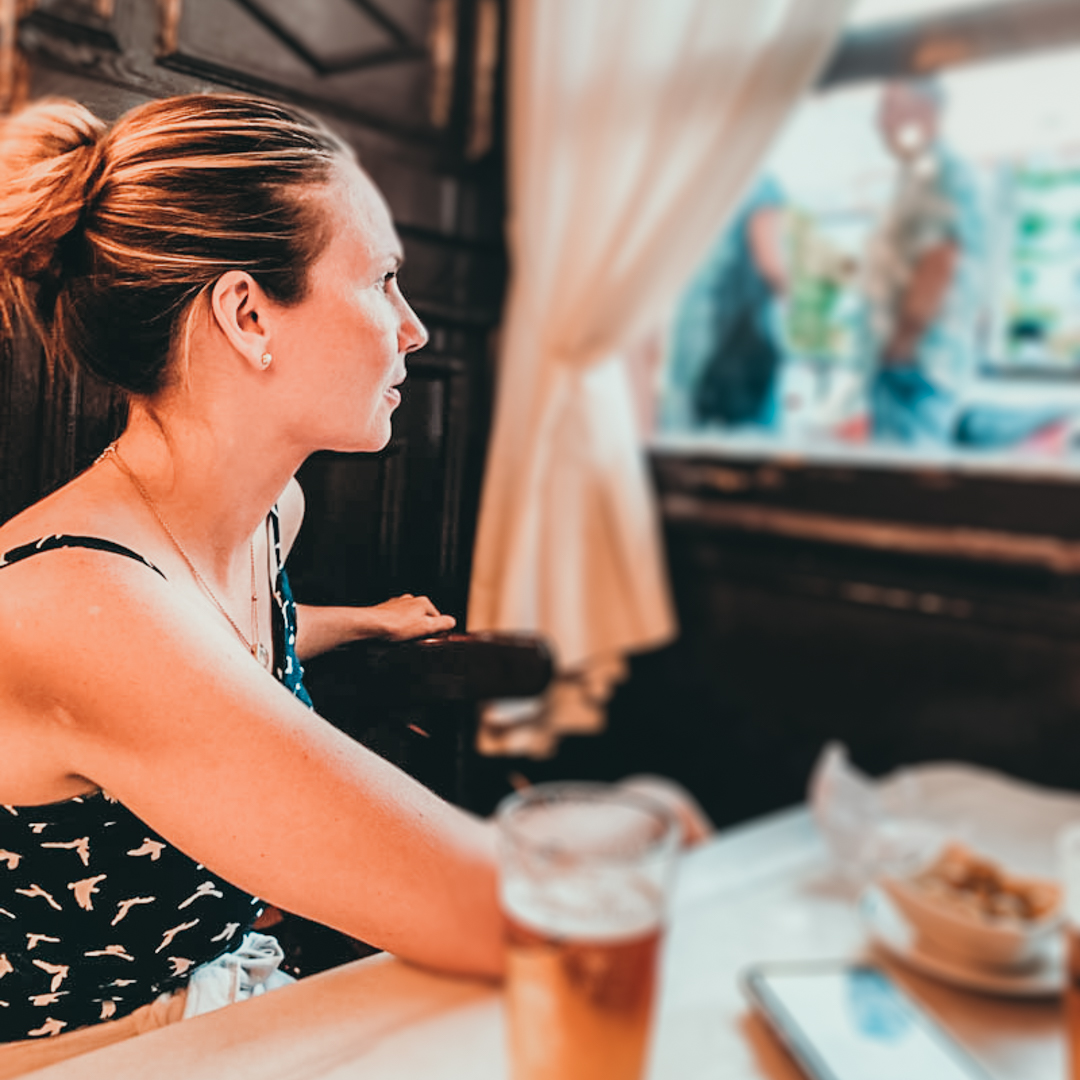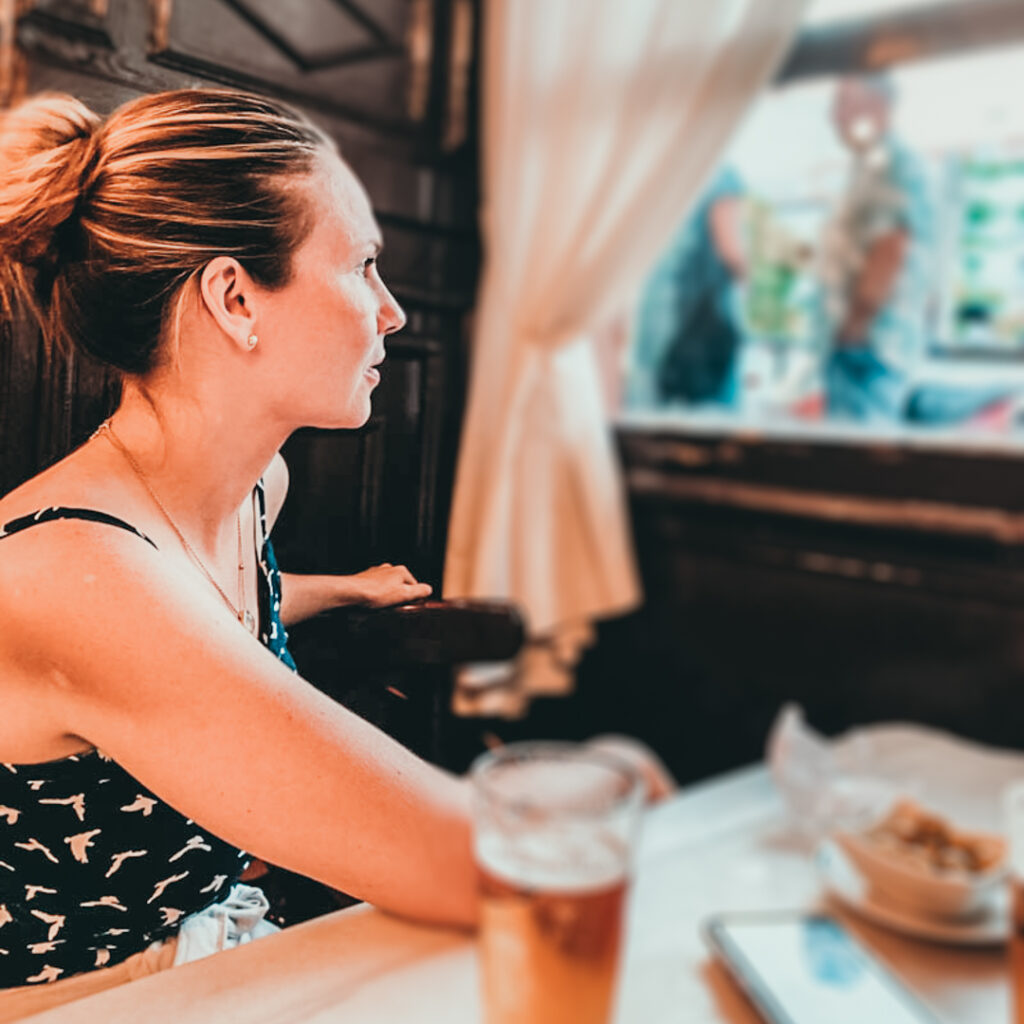 A group of Germans opened this beer hall in 1904 and Hemingway came here often. He describes Cervecería Alemana as a "good cafe and beer place on the Plaza Santa Ana in Madrid" in a Life magazine article.
He came to La Alemana so often, in fact, that he has his very own table near the window looking out over the plaza.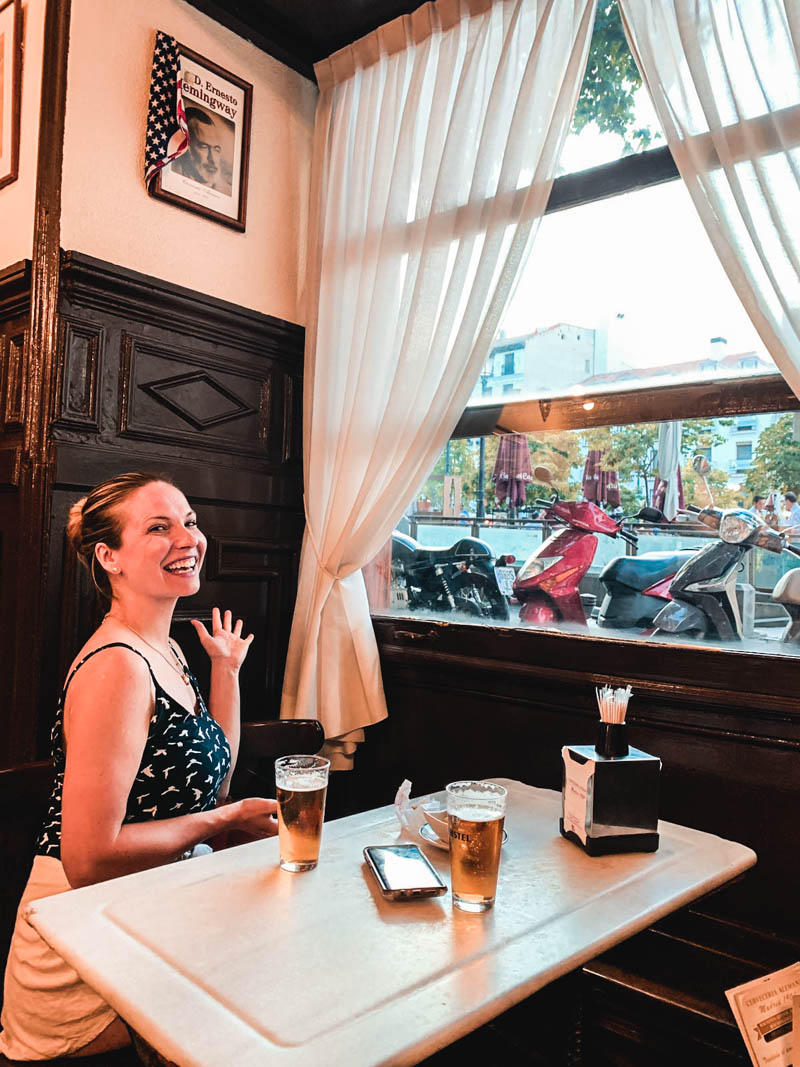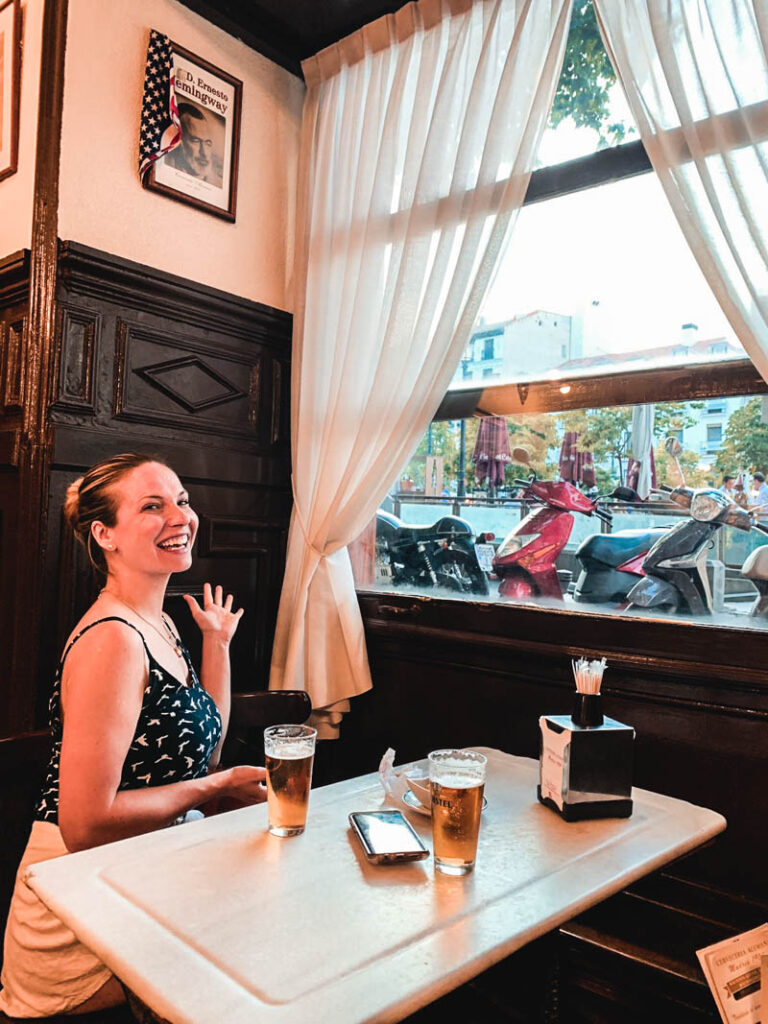 I can see why he liked it. It's unpretentious with cheap beer and a jolly atmosphere.
Address: Plaza Santa Ana 6
Sobrino de Botín: Dinner in Hemingway's Madrid
If you want to eat like Hemingway, you must try the roasted suckling pig at Sobrino de Botín, the oldest restaurant in the world where Hemingway would often dine and write at an upstairs table.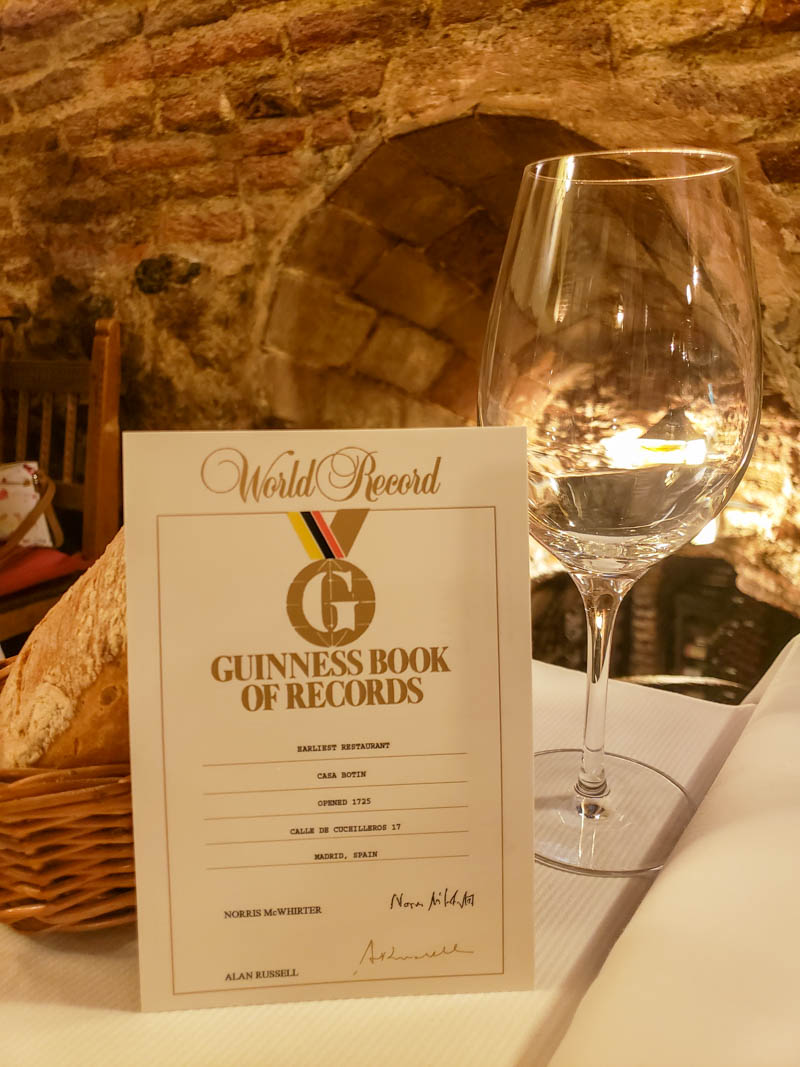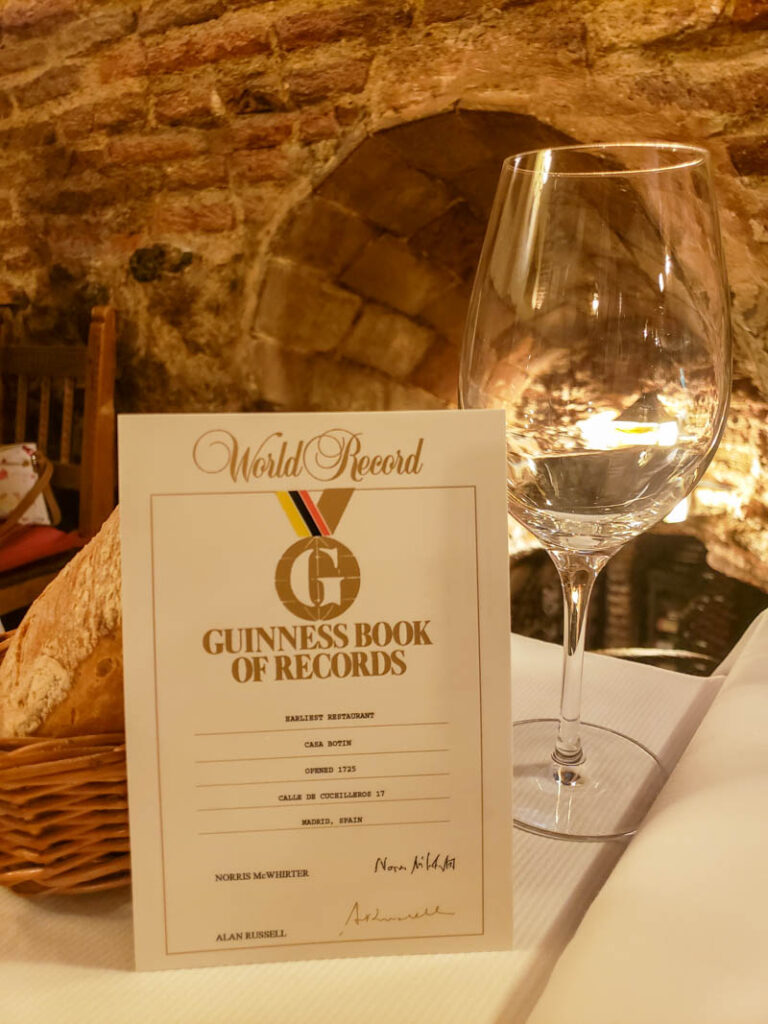 In The Sun Also Rises, Jake and Brett experience Hemingway's favorite Madrid meal: "We lunched upstairs at Botin's. It is one of the best restaurants in the world. We had roast young suckling pig and drank rioja alta."
We weren't able to get a table upstairs, but we did follow the winding, spiral staircase downstairs where we found plenty of wine.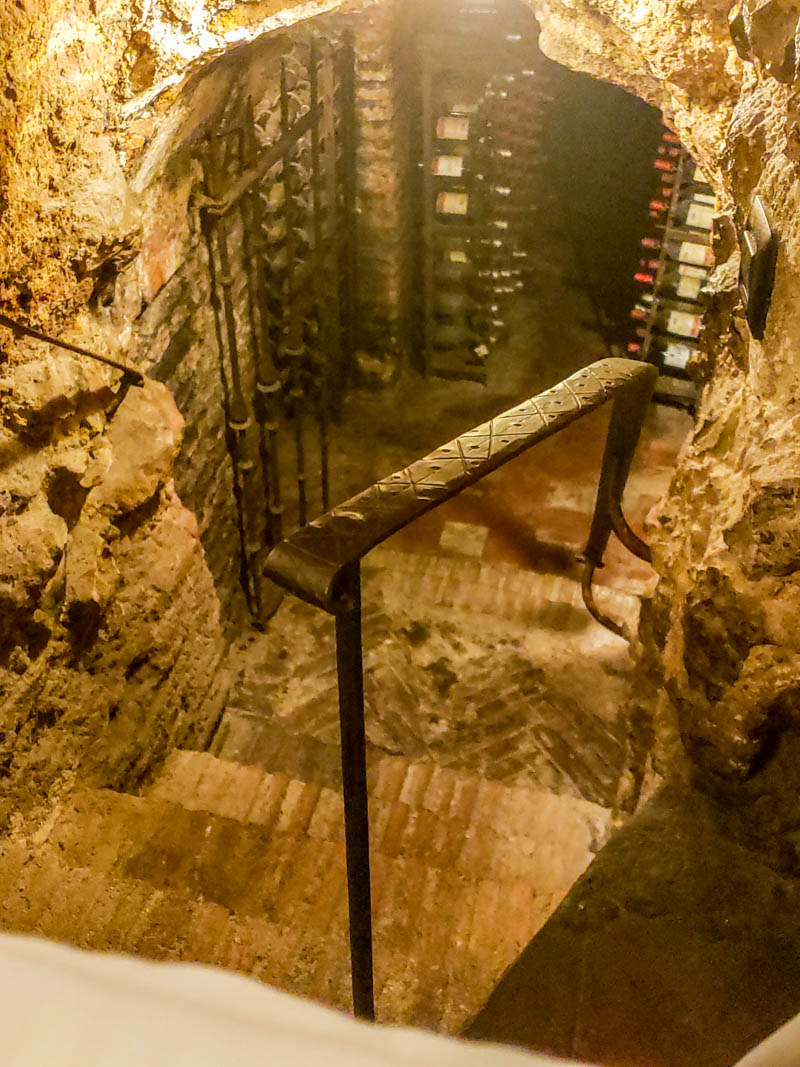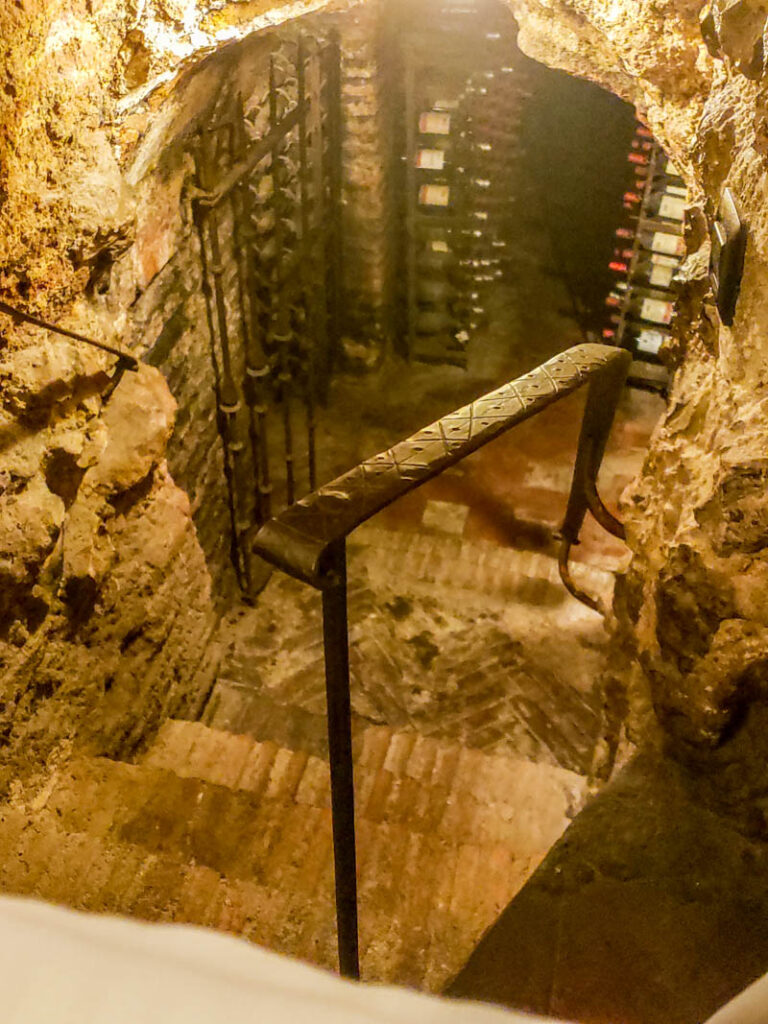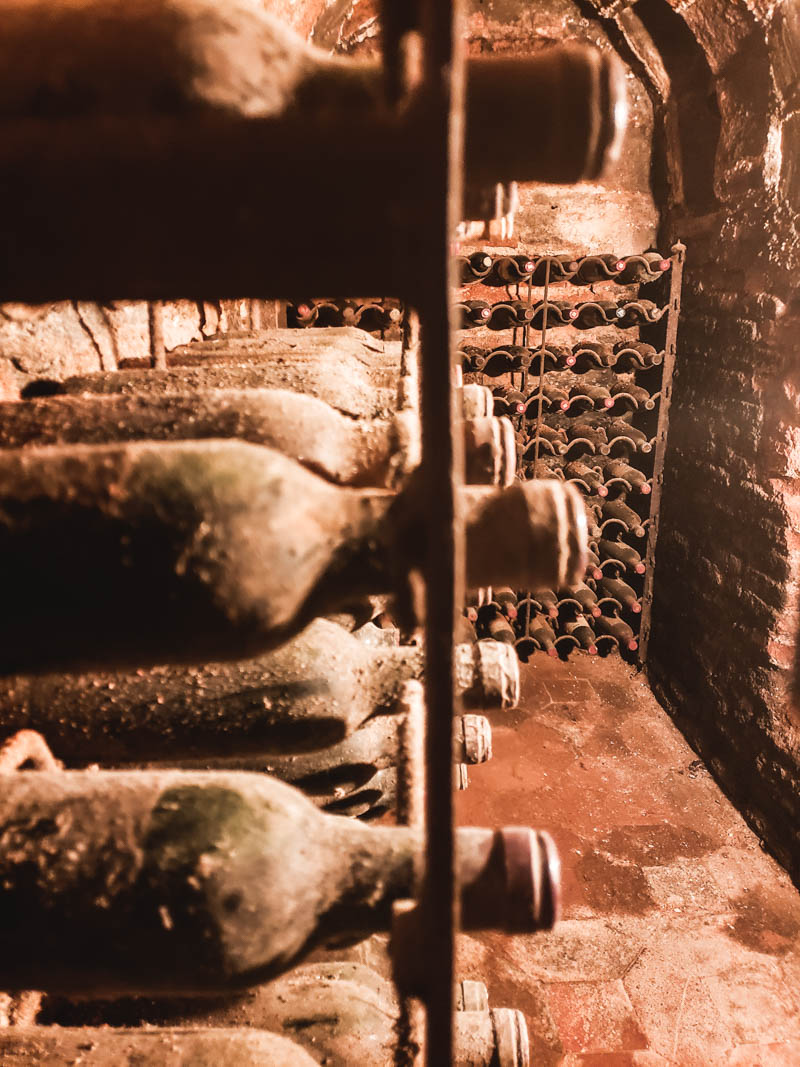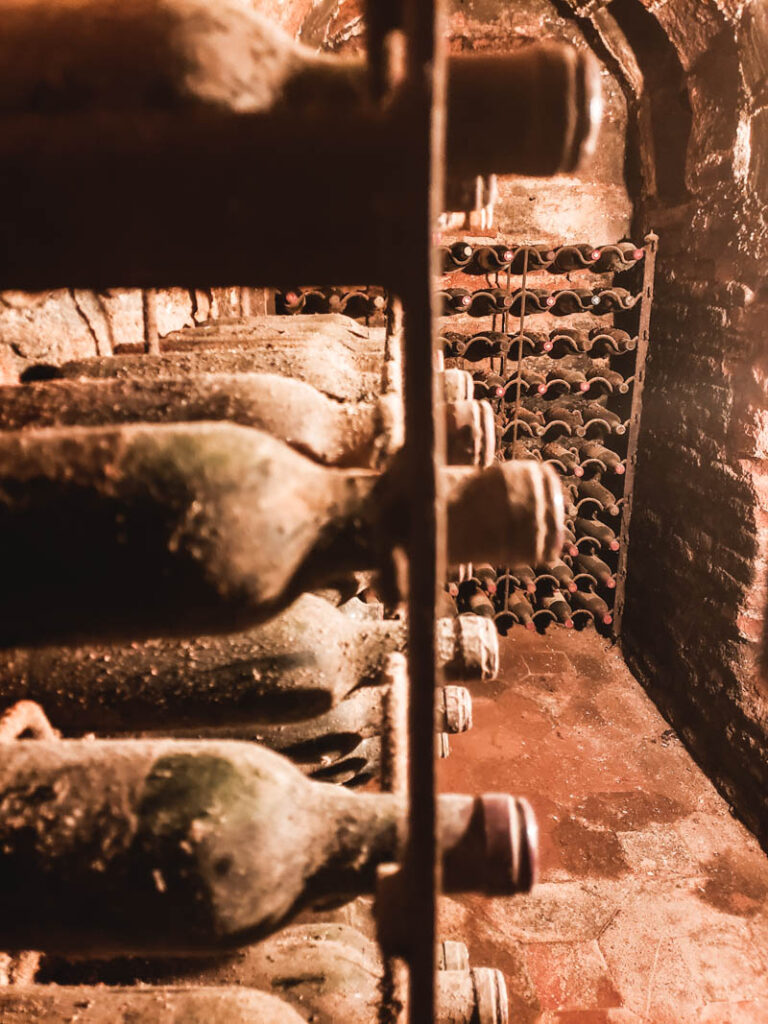 There were also plenty of plates of suckling pig and the paella that the owner says his grandfather tried to teach Hemingway to make (unsuccessfully).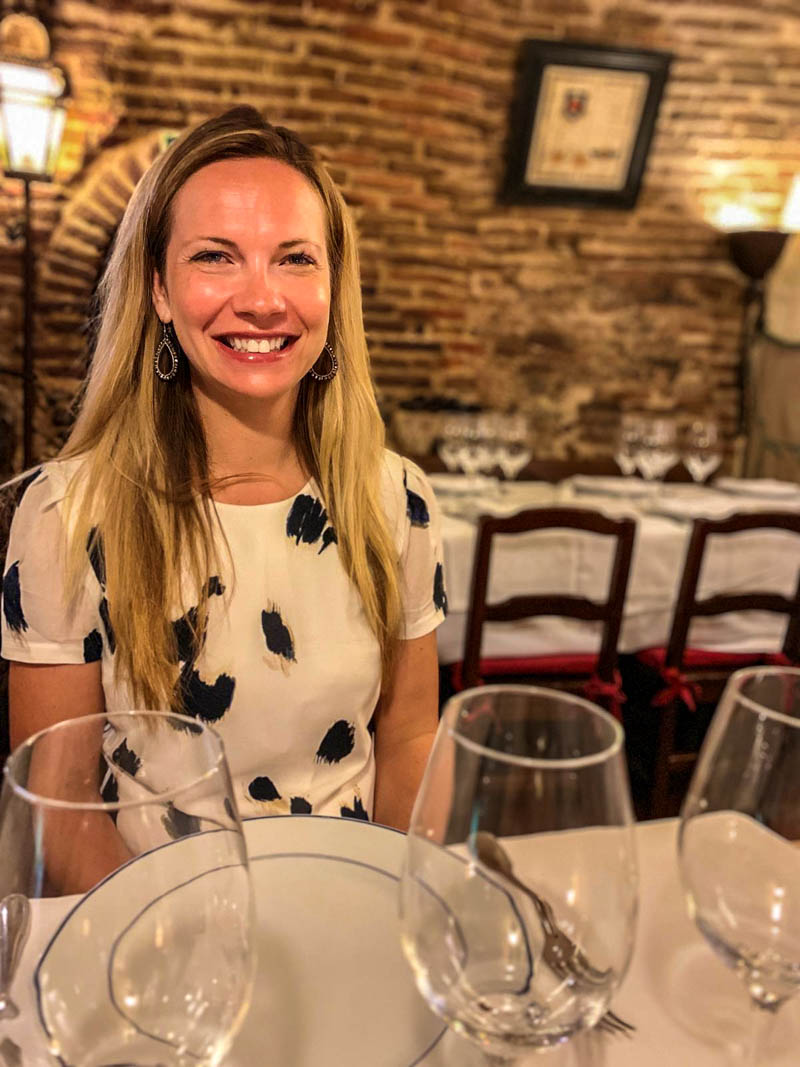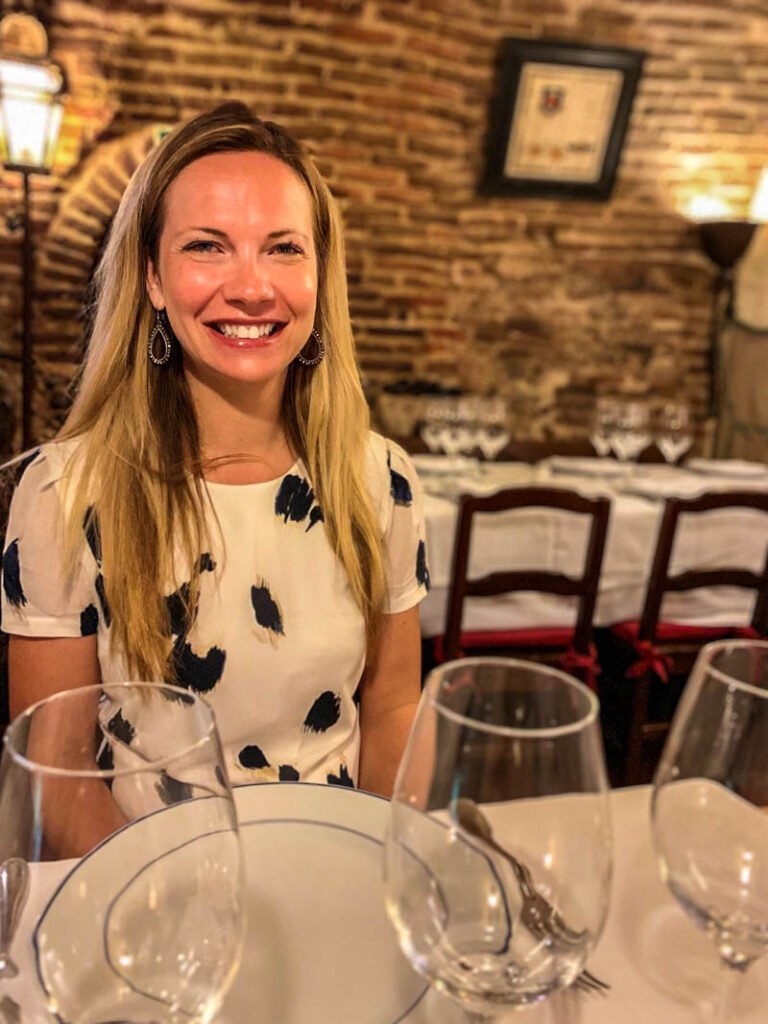 Address: Calle de los Cucchilleros 17
A nightcap Hemingway style: La Venencia
A walking tour of Hemingway's Madrid would be wildly incomplete without a stop at La Venencia. I have no photos of this place because none are allowed. The old Civil War rules still apply: no pictures, no spitting on the floor, and no tipping.
This was once a place for Republicans to sip sherry and swap war stories. To this day, no pictures should be taken because the wartime patrons wanted to drink sherry without being identified and marked by the Fascists.
This Hemingway haunt, where your tab is drawn in front of you in the form of white chalk tallies on the bar, takes the American equivalent of a "dive bar" to a whole new level.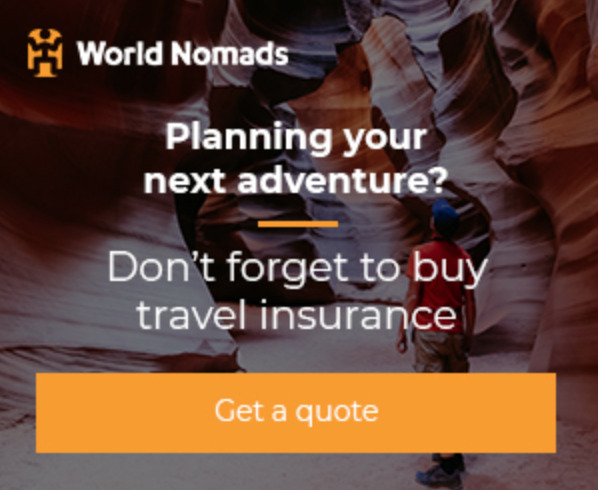 I can definitely picture Hemingway here, drinking his sherry and soaking up all of the news from the front.
As for us, we stood at the bar (which is what you do here) despite the fact that we were barely standing after a day in Hemingway's Madrid!
This was one of my favorite stops, but every one of Hemingway's favorite places in Madrid is packed with history and good booze.
Address: Calle Echegaray 7
Where to stay near Hemingway's Madrid Haunts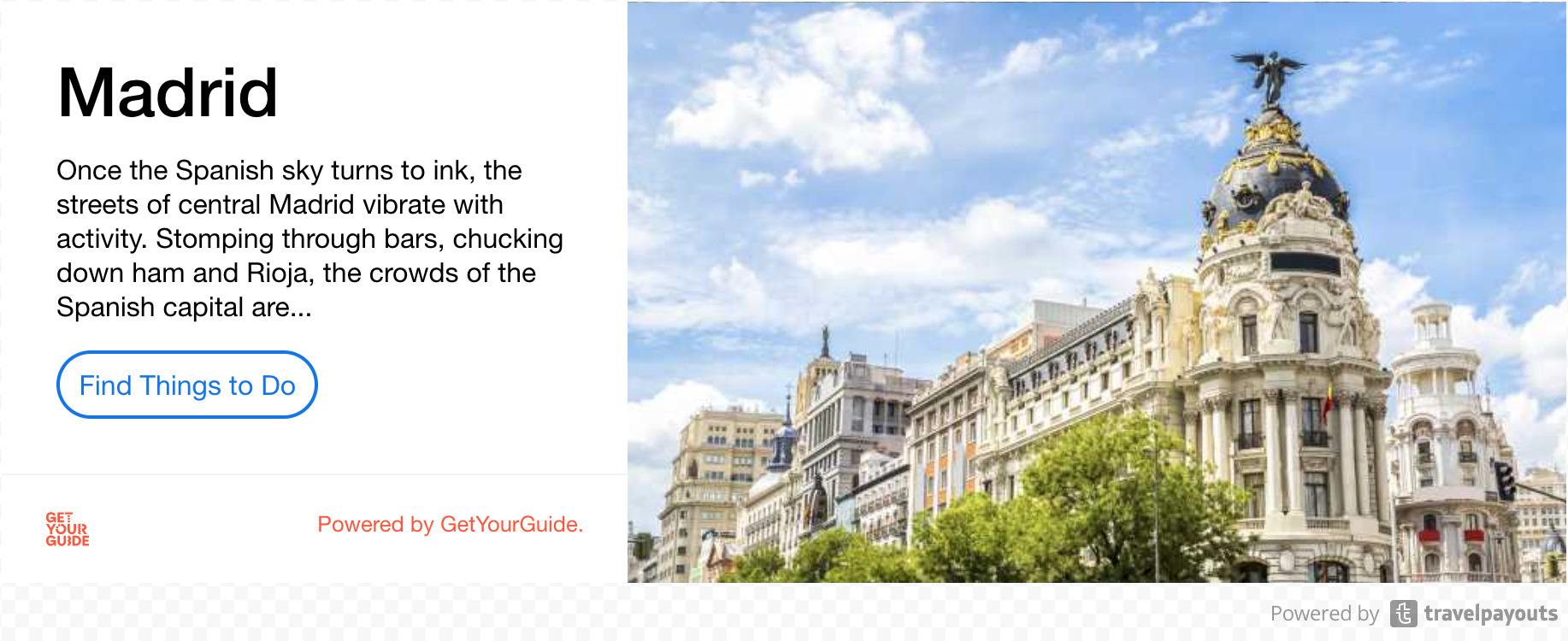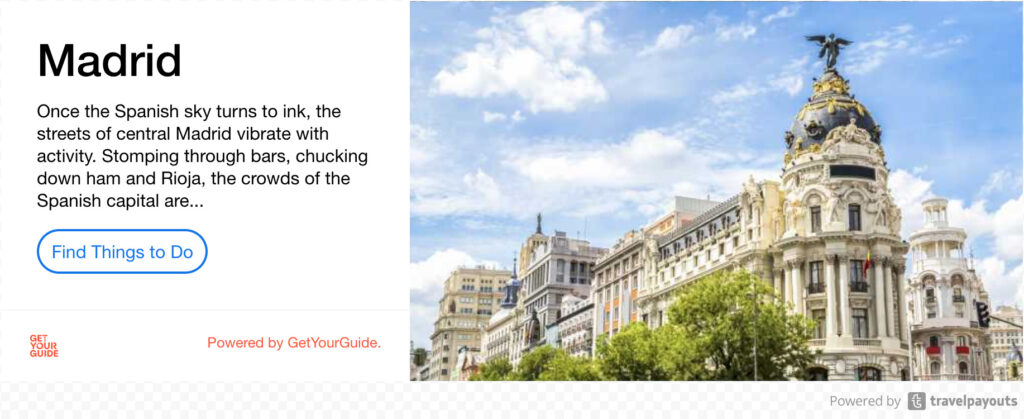 Cheers!
About the Author
Hi! I'm Jen!
I'm a freelance writer and travel blogger who quit my nine-to-five after my fiancé, Jeff, died of cancer at the age of 40. When he died, I realized that life is just too short to delay our dreams. Since my dream was to travel and write, I now travel and write full-time. Today I wear hiking boots instead of heels and collect experiences instead of things.
You might also like