How to Take a Prague Jewish Quarter Tour
Hey there! This post may contain affiliate links, which means I'll receive a commission if you purchase through my link, at no extra cost to you. Please see my legal page for more details.
The Prague Jewish Quarter tour can be overwhelming. But it doesn't have to be logistically overwhelming. Here's the easiest way to visit the Jewish Quarter of Prague and a bit of background on this little neighborhood with lots of history.
Visit here for a map of available accommodations in Prague.
On a Prague Jewish Quarter Tour: Layers of History
Prague is home to one of the oldest recorded Jewish communities and, depending on the era, Jewish life thrived and suffered within the walls of what is now called Prague's Jewish Quarter (Josefov).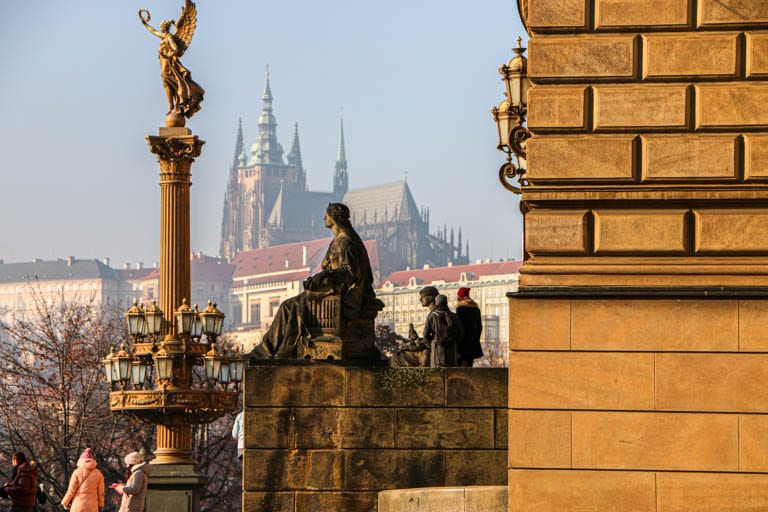 The first pogroms targeted against the Jewish community here date all the way back to 1096. The area was established as a ghetto in the 16th century, and at times it was a walled ghetto with its inhabitants facing persecution. At other times it was a thriving community with a town hall and multiple synagogues.
You can imagine the layers of history here; you can imagine the number of artifacts that existed in Prague's Jewish Quarter when the Nazis arrived.
Protecting History in Prague's Jewish Quarter
When the Nazis occupied and annexed Czechoslovakia they sent much of the Jewish population to the Terezin Ghetto outside of Prague. You may remember from my post on visiting Terezin that this was the place where the Nazis took the Red Cross to view a "model concentration camp".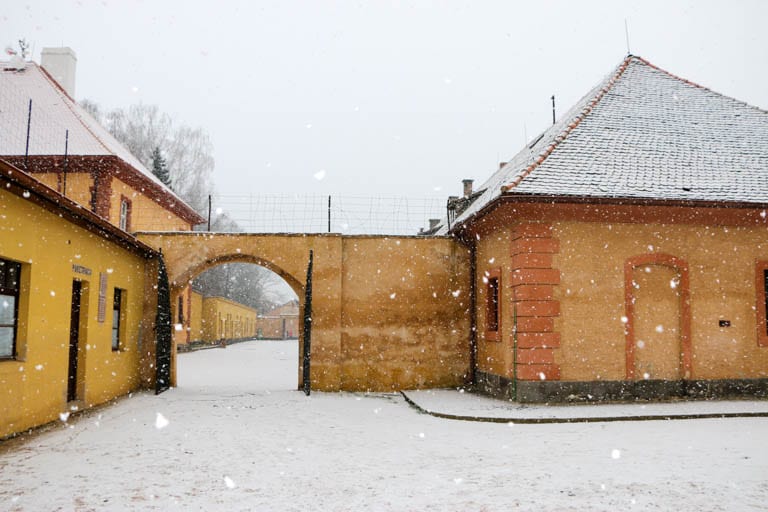 Much of what the international delegation saw as "culture" in the ghetto was as faked and posed as the 1,200 rose bushes hastily planted at Terezin before the Red Cross visit, but there was a structure of self-governance in Terezin that was respected – even by the Nazis – throughout much of the war.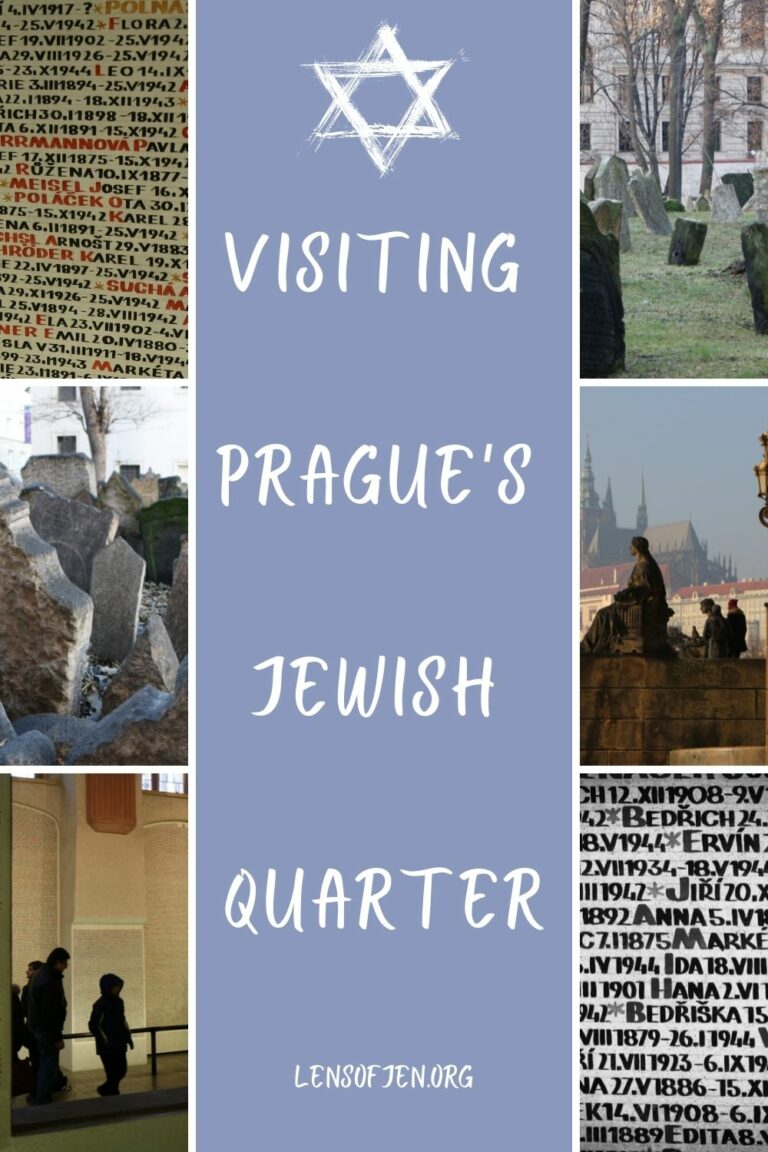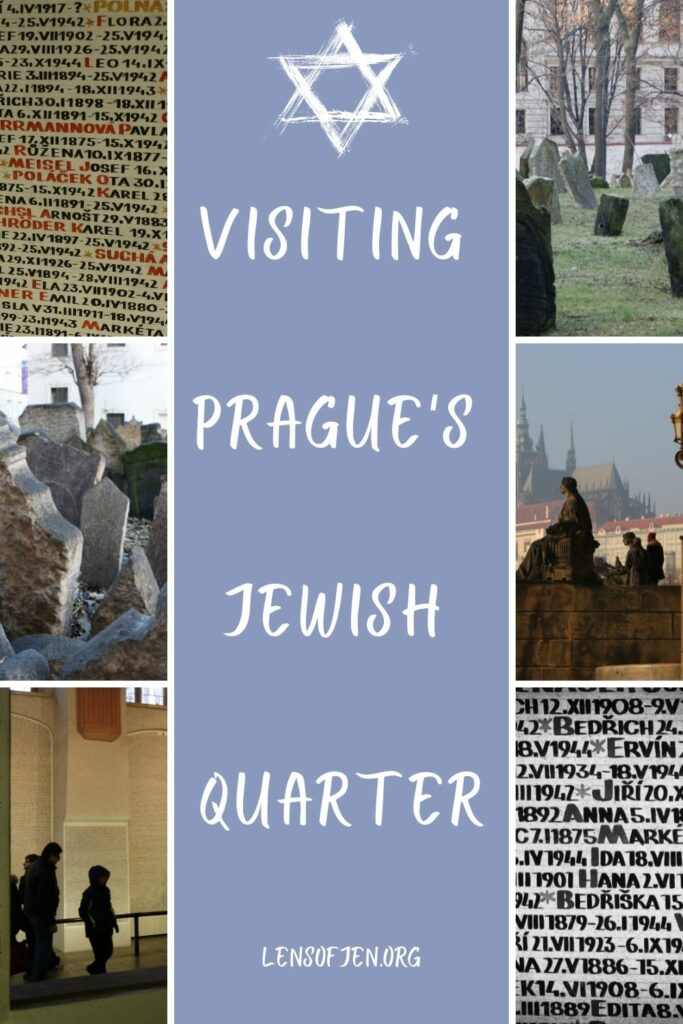 Though few would survive Terezin and the Holocaust, the Jewish leaders of Prague did preserve much of their history. They actually convinced their German Occupiers to save Jewish artifacts for a "Museum of an Extinct Race," before they were deported.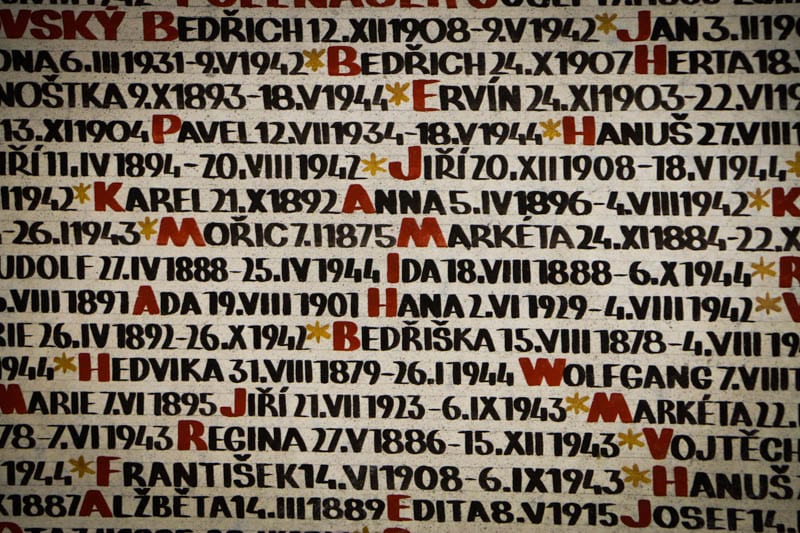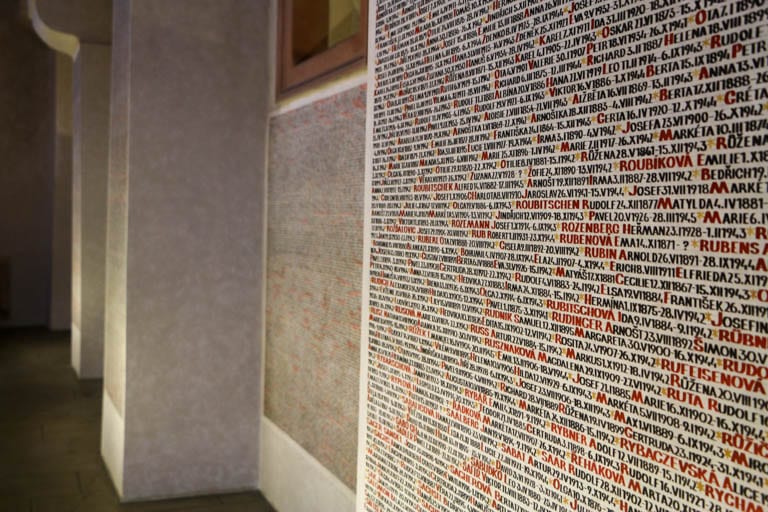 Artwork and artifacts were sent to Prague and stored – exhibitions were even staged for Nazis to review what they saw as the remains of the Jewish community.
Today, many of those artifacts are displayed by the Jewish Museum in Prague at permanent exhibitions around Prague's Jewish Quarter – which is once again thriving.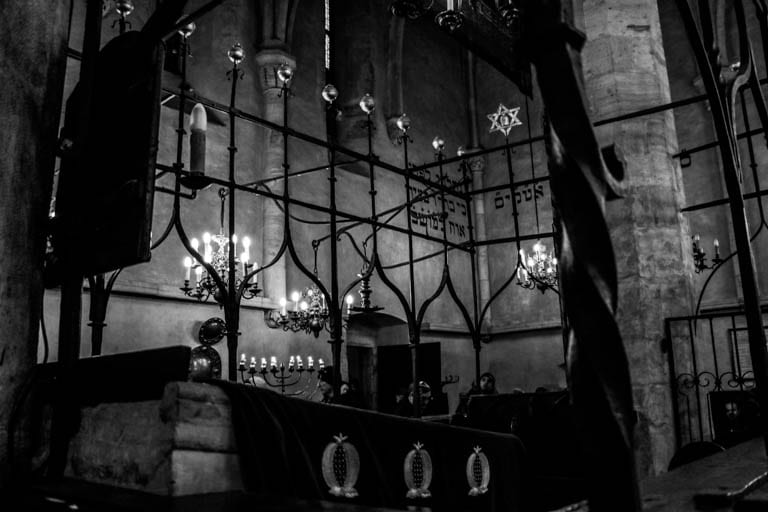 The Easiest Way to See it All on a Prague Jewish Quarter Tour:
Your first stop is the Reservation and Information Center at the Jewish Museum in Prague (Maiselova 15, 110 00 Josefov, Czechia). There you can purchase tickets to see all of the sites within Prague's Jewish Quarter.


For just over USD 20, there is a ticket providing access to the Maisel Synagogue, Pinkas Synagogue, Old Jewish Cemetery, Klausen Synagogue, Ceremonial Hall, Old-New Synagogue, the Spanish Synagogue, and the Robert Guttmann Gallery.
The ticket is good for seven days and each site can be visited one time.
Bundled tickets are also available for purchase at the Klausen Synagogue and the Pinkas Synagogue. Or online at the museum's e-shop here.
Quick Tips for a Complete Prague Jewish Quarter Tour:
Check hours for each site before you go, remembering that the sites will be closed on Saturdays and Jewish holidays and will have limited hours on Fridays.
The hardest site to visit is the Old-New Synagogue, which gets really crowded due to its popularity and its small size. Get here when it opens at 09:00 to beat the crowds. (Remember that Prague is a late-night city and you'll have the streets to yourself before 10:00!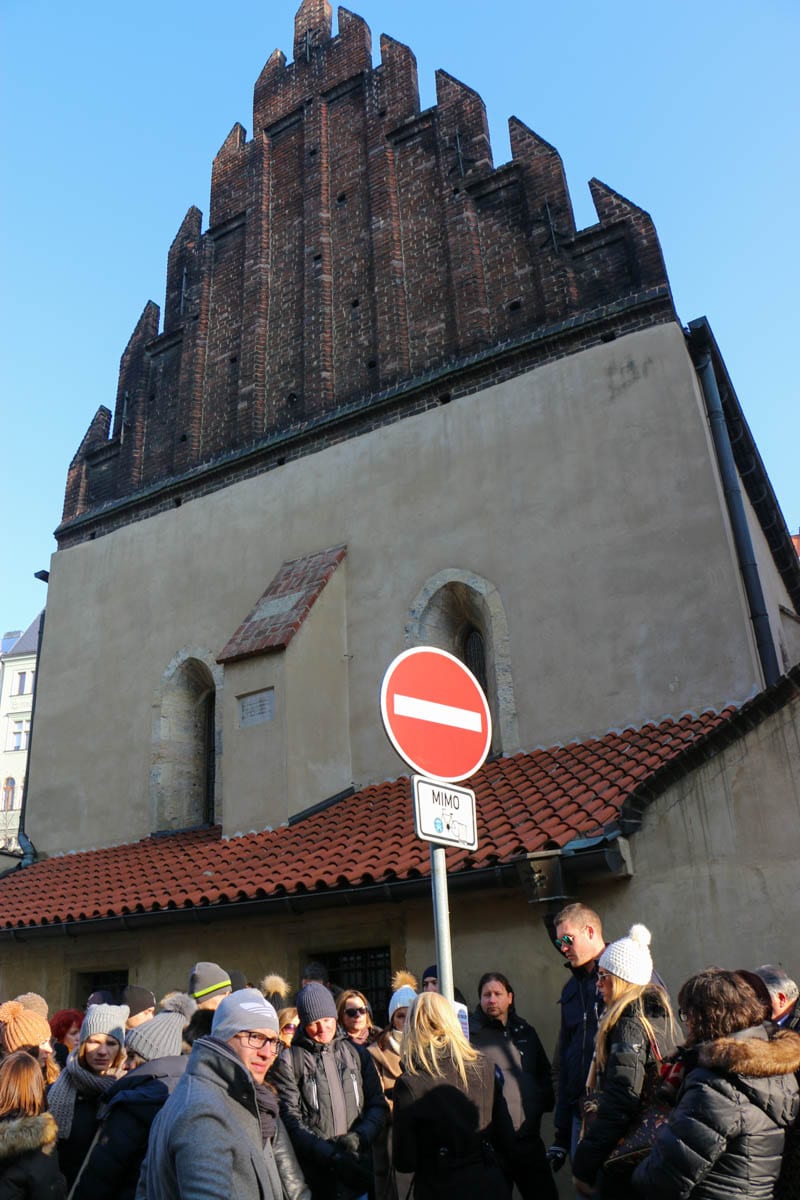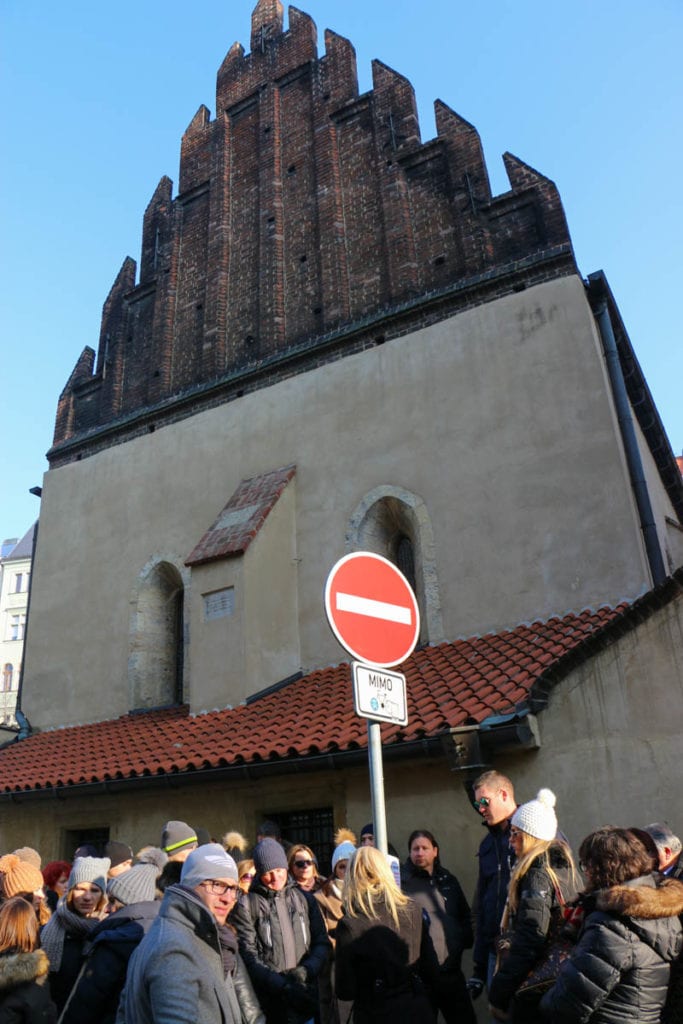 It's worth the early morning for this remarkable synagogue that was built in 1270 and represented the center of Jewish life in Prague for 700 years. It is the oldest still-active synagogue in Europe, having served the Jewish community continually since its inception, except during the years of WWII.
Of course, you can also opt for a guided tour:
Where to Stay in Prague
Here's a map with homestays and hotel accommodations in Prague. I love to stay in the Little Quarter!


More reading on WWII
This is my curated list of WWII non-fiction books. Purchasing from Bookshop allows you to support independent booksellers. You can even choose to support a shop near you!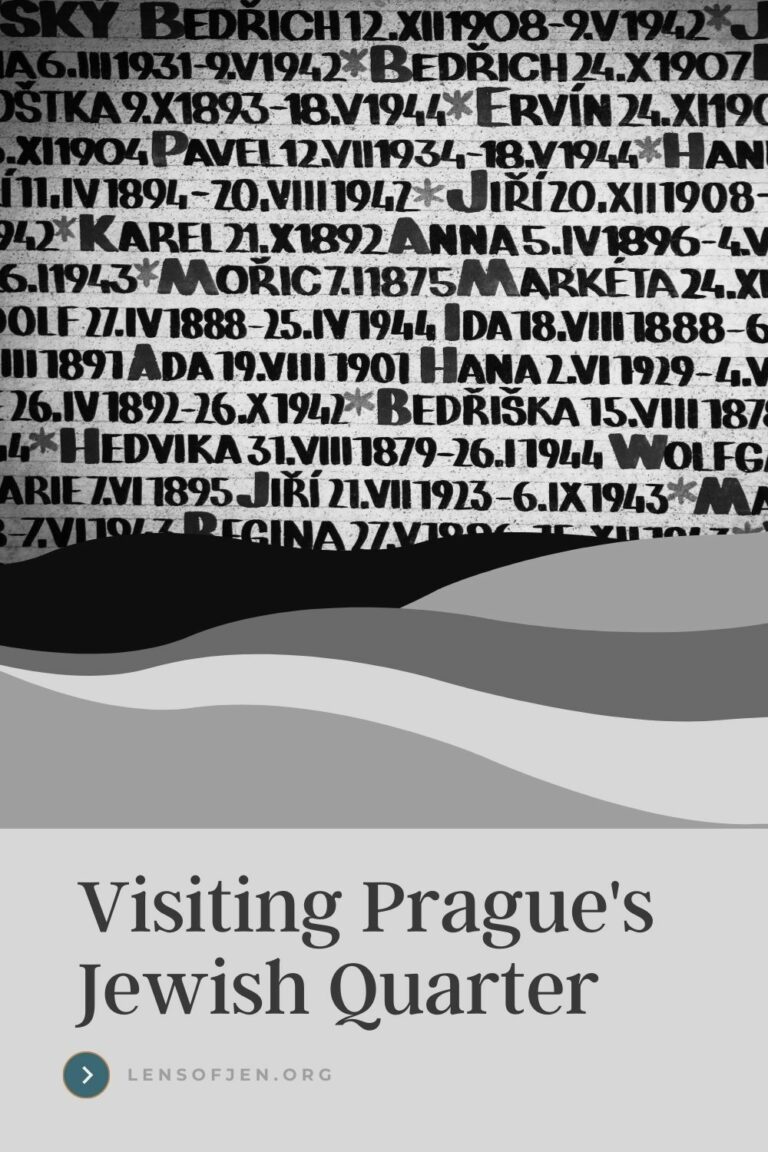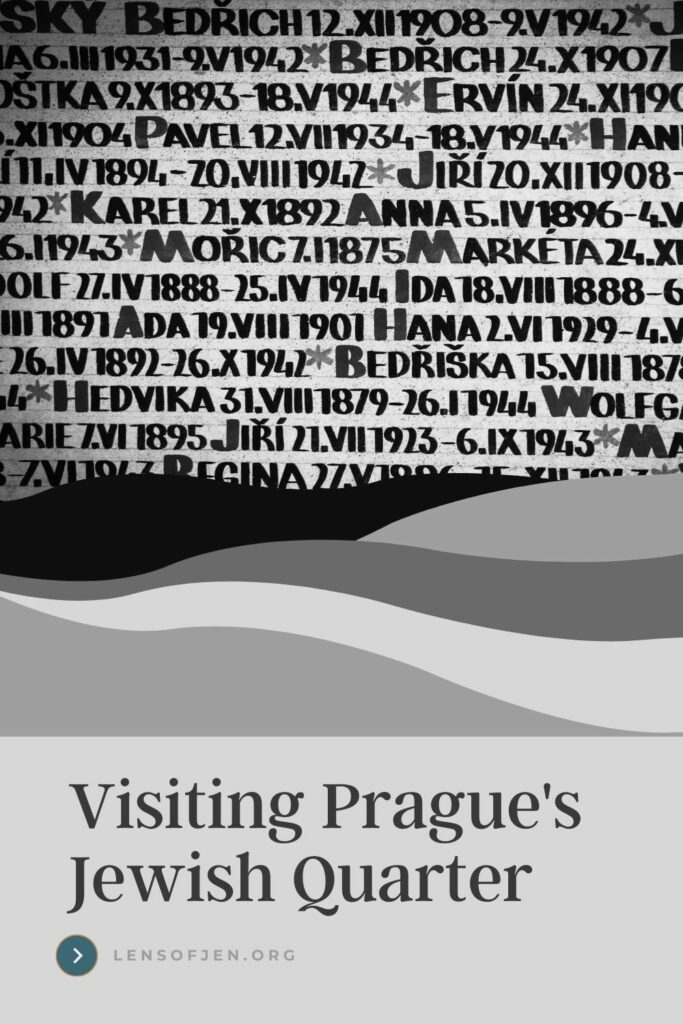 About the Author
Hi! I'm Jen!
I'm a freelance writer and travel blogger who quit my nine-to-five after my fiancé, Jeff, died of cancer at the age of 40. When he died, I realized that life is just too short to delay our dreams. Since my dream was to travel and write, I now travel and write full-time. Today I wear hiking boots instead of heels and collect experiences instead of things.
You might also like