Hey there! This post may contain affiliate links, which means I'll receive a commission if you purchase through my link, at no extra cost to you. Please see my legal page for more details.
As my boyfriend and I prepared to spend our holiday in the City of Light, we got a lot of questions about whether we felt safe ringing in the New Year in Paris so soon after the November terrorist attacks.
We were asked again by our tour guide as we toured the D-Day beaches on a day trip outside of the city whether we had any trepidation coming to France for the holiday given the "recent events".
By this point we had celebrated Christmas in Paris, spending hours just walking along the banks of the Seine and catching our first glimpse of the Eiffel Tower and Notre Dame on a quiet holiday. We'd watched the outdoor market on Rue Cler wake up while gorging ourselves on fresh baguettes and crepes. We had taken our mandatory selfie by the Love Locks (#LoveWithoutLocks) and indulged in an impromptu café crawl through the Latin Quarter.
As she does to most visitors, Paris had swept us off our feet and we still had a few days yet to explore – including New Year's Eve.
We assured our tour guide that we felt completely safe in Paris. Even commenting that it must be the safest place in the world right now given all of the heavily armed police officers we had seen at every turn. We had, in fact, seen officers walking in groups of three all over the city carrying a disconcerting amount of firepower.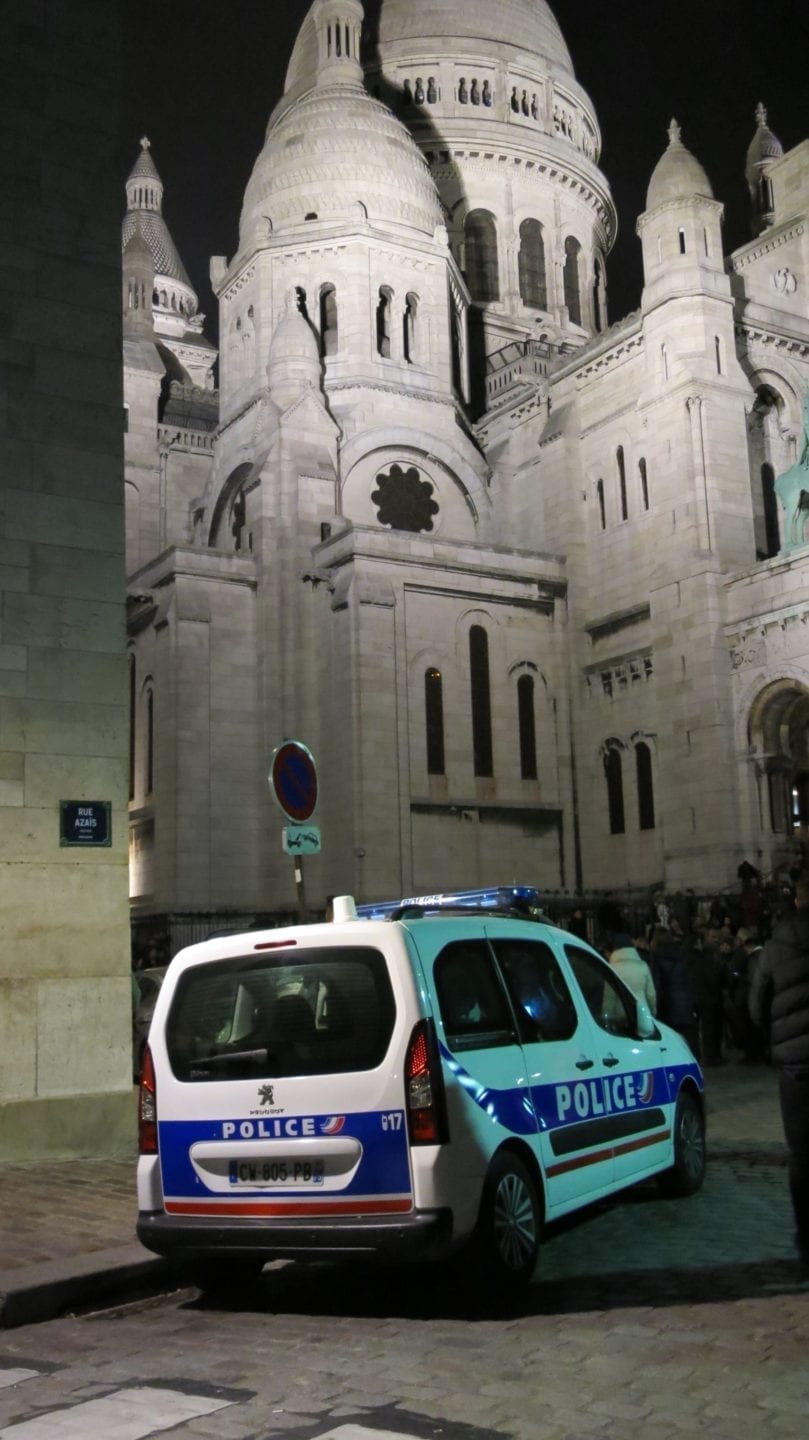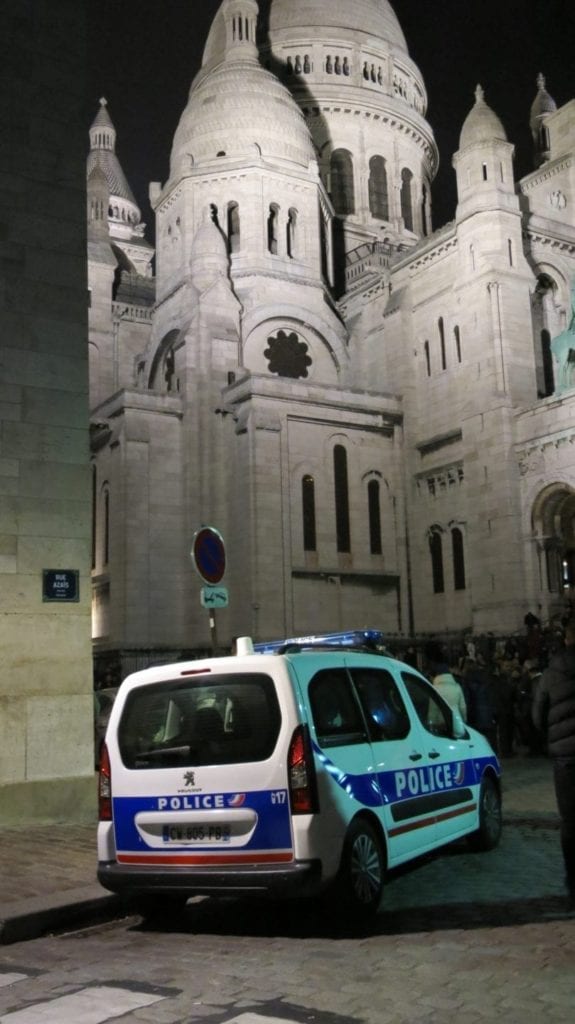 But this was the only thing out of the ordinary in a city that refused to give in to terror. We followed that lead and joined the crowds at Montmartre's Sacré-Cœur Basilica in Paris's 18th arrondissement to celebrate 2016.
Yes, there was a lot of police presence.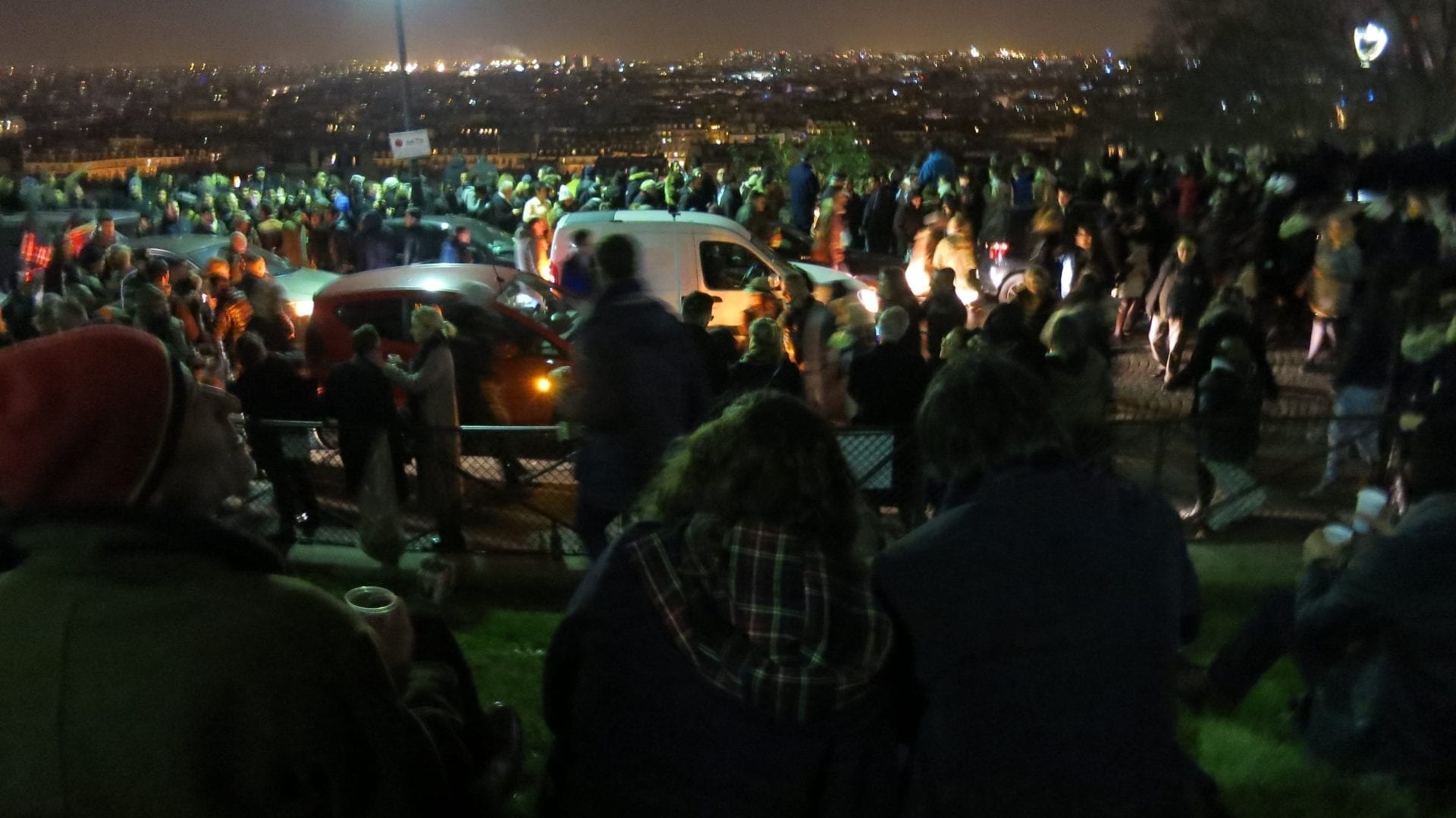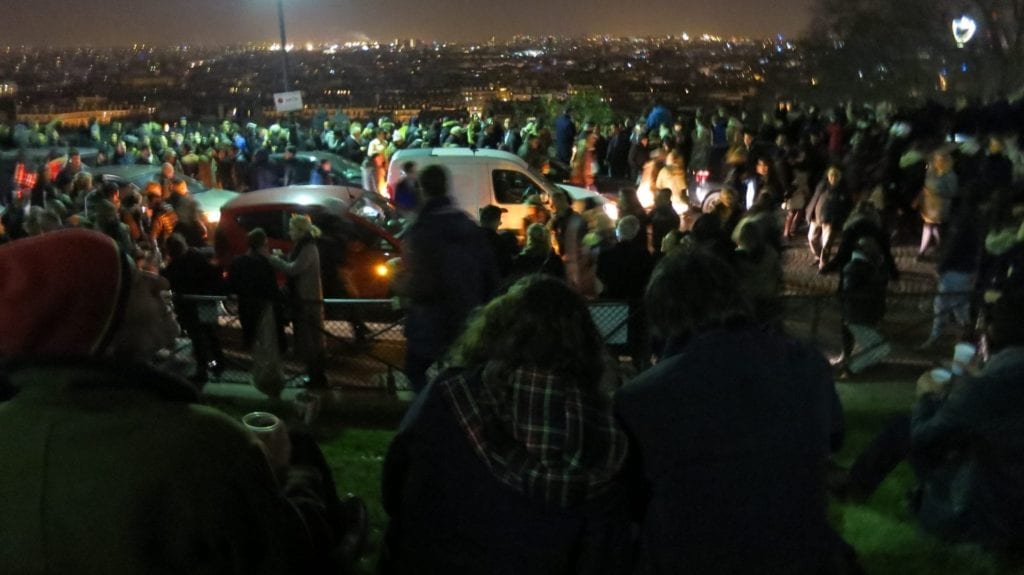 But there were also a LOT of festivities. People perched all over the famous Montmartre hill to pop champagne and gaze out over Paris. Crowds of people sang together, danced together, and laughed together.
At midnight there was a collective cry of "Bonne Année" and "Happy New Year" while everyone closed their eyes to any idea of a threat and kissed and hugged each other in a collective celebration of life.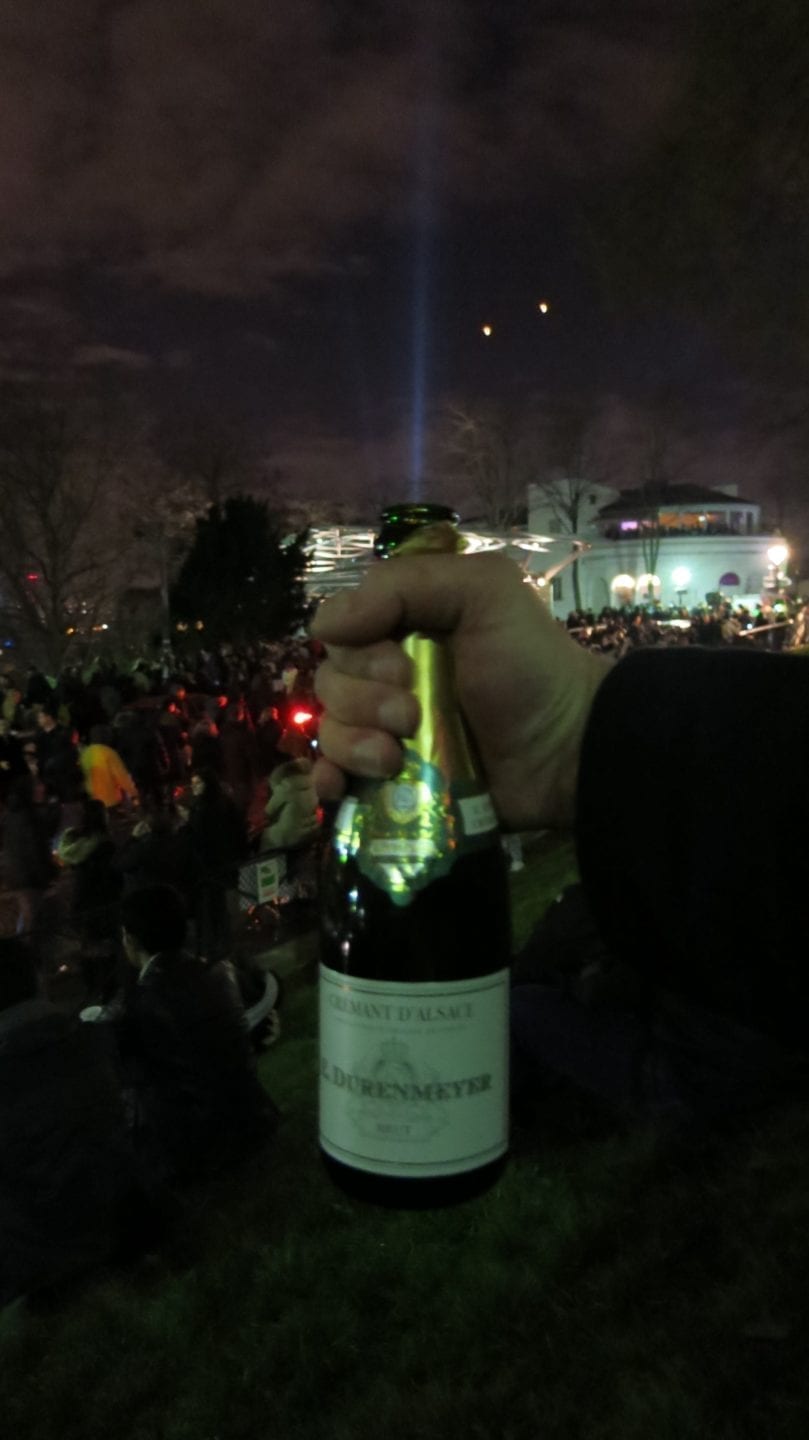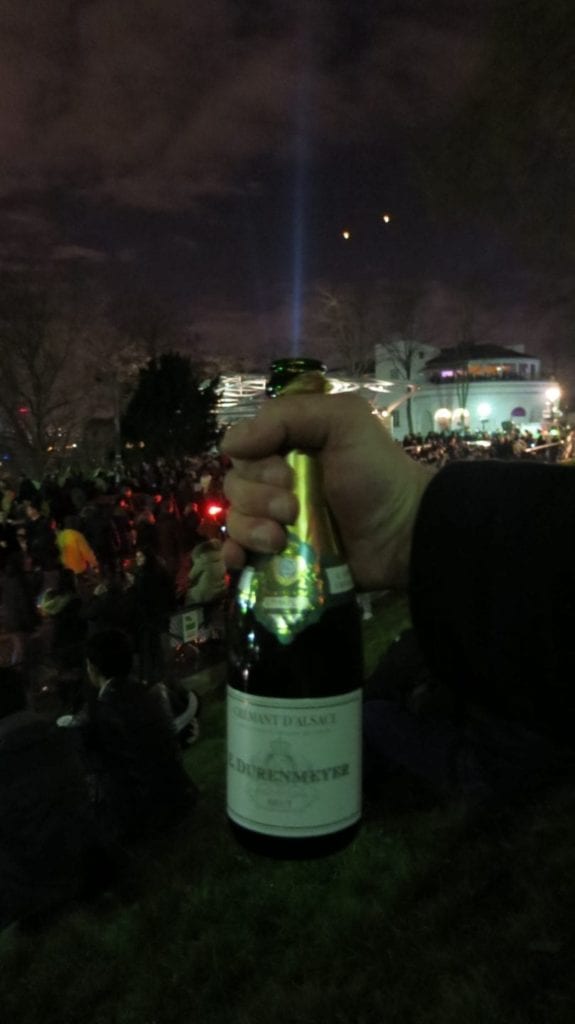 We certainly had no fears or regrets about being right there celebrating life and new beginnings with the people of Paris.