The French Lieutenant's Woman: An Age-Old Plot With A New Voice
How will it all end for an engaged mid-nineteenth-century gentleman who falls for another woman? As we will see in "The French Lieutenant's Woman," even the delightfully sarcastic omniscient narrator doesn't know the answer to that age-old question! This book by John Fowles will have you barganing with "God" for a different ending.
The French Lieutenant's Woman will have you bargaining with God.
You see, the narrator views himself as God ("the novelist is still a God since he creates") and, therefore, he hovers above the storyline and pops in – as a perfect un-God-like character – and out of the plot at will, even inserting himself into the story as an actual character, not once but twice.
I found myself hoping for an appearance of the narrator who is easily my favorite character, even though he accuses me – the reader – of hypocrisy in a hilarious lecture about the freedom of his created characters or, as he calls them, "creatures of the mind."
The Plot: The French Lieutenant's Woman (no spoilers)
The story of an aristocrat who falls in love with someone outside of the confining boundaries of the mid-nineteenth century definition of "proper" is hardly new. But author John Fowles takes on this age-old plot and fills it with such surprising writing that it feels brand new.
For example, when describing a moment when one of our main characters is consumed by guilt and announces that he wishes to take Holy Orders, we have the following deadpan delivery: "There was only one answer to a crisis of this magnitude, the "wicked" youth was dispatched to Paris. There his tarnished virginity was soon blackened out of recognition, but so, as his father had hoped was his intended marriage with the church."
This surprising take on a father's reaction to his son's guilt-induced bout of piety is the reason that an age-old plot of a character trapped in the propriety of the aristocracy seems fresh. As readers, we aren't expected to relate with society or its insistent pull on our hero, instead, we are given permission to laugh at the absurdity of a privileged life.
So, while the plot of the fallen member of society is not new (thank you Anna Karenina), the perspective is new. The narrator guides us through the turmoil of our "hero" with often hilarious honesty. He dryly observes – and accepts – inequities in religion, class, and gender, therefore, underlining the absurdities.
Fowles wrote this novel in 1969, astutely paralleling a universe of inequity in the past with the world he lived in. Impressively for the author, but sadly for us, many of those inequities reverberate across the centuries to ring true today.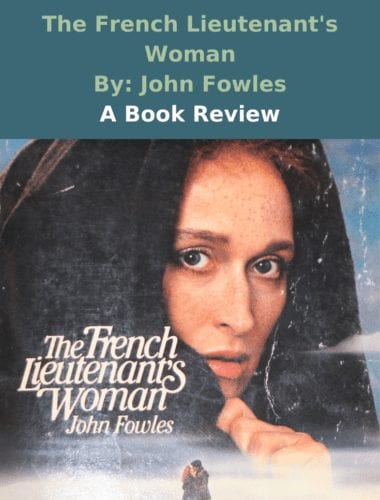 Who Should Read The French Lieutenant's Woman
If you love to be surprised then this is the book to read.
I am really glad that I opted for the Audible version of The French Lieutenant's Woman because narrator Paul Shelley delivers a deadpan, mock formality that I think author John Fowles would applaud.
My Personal Connection to The French Lieutenant's Woman
It's funny, though I selected the Life of Pi from my late partner's bookshelves because it is billed as a story that will "make you believe in God," it was the French Lieutenant's Woman (the very next book that I read from his shelves) that had me listening to and laughing with a higher being of sorts in that crafty "God-like" narrator.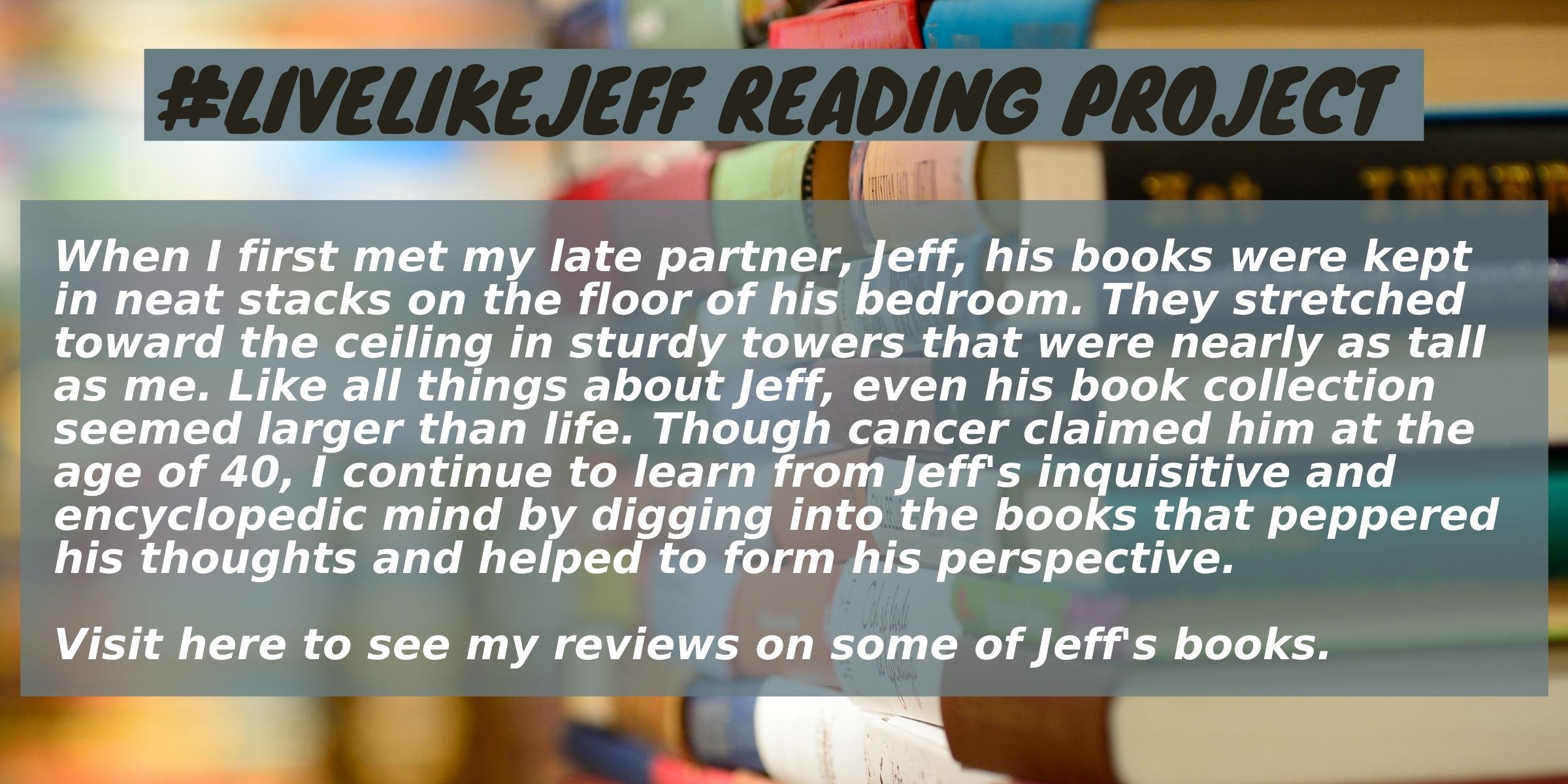 This is book is part of my #LiveLikeJeff book project
About the Author of
The French Lieutenant's Woman
John Robert Fowles was born March 31, 1926, in Leigh-on-Sea, a small town located about 40 miles from London in the county of Essex, England. He recalls the English suburban culture of the 1930s as oppressively conformist and his family life as intensely conventional. Of his childhood, Fowles says "I have tried to escape ever since."
The most commercially successful of Fowles' novels, The French Lieutenant's Woman, appeared in 1969. It resembles a Victorian novel in structure and detail, while pushing the traditional boundaries of narrative in a very modern manner. Winner of several awards and made into a well-received film starring Meryl Streep in the title role, it is the book that today's casual readers seem to most associate with Fowles.
Beginning in 1968, Fowles lived on the southern coast of England in the small harbor town of Lyme Regis (the setting for The French Lieutenant's Woman). His interest in the town's local history resulted in his appointment as curator of the Lyme Regis Museum in 1979, a position he filled for a decade.
John Fowles died on November 5, 2005, after a long illness.
Buy the

French Lieutenant's Woman

from an Independent Bookseller

If you are looking to support independent booksellers, please consider purchasing from Bookshop, an online bookstore that is doing amazing things for independent bookstores. By using this link to purchase the French Lieutenant's Woman, ten percent of your purchase will support independent bookstores. You can also choose to support your favorite bookstore rather than the larger pool of independent shops.

Bookshop gives away 75 percent of its profits to independent booksellers, authors, and book reviewers like me. They are also a certified B Corp, meaning a company that prioritizes the public good over profit.

You can also find links below to purchase The Nightingale on Amazon, Audible, and Kindle as well as Barnes & Noble and Nook.

I receive a small commission – at no cost to you – for your purchase.

Thank you for keeping the book community thriving!

#LivelikeJeff Reading Project

When I first met my late partner, Jeff, his books were kept in neat stacks on the floor of his bedroom. His books stretched toward the ceiling in sturdy towers that were nearly as tall as me. Like all things about Jeff, even his book collection seemed larger than life. Though cancer claimed my partner at the age of 40, I continue to learn from Jeff's inquisitive and encyclopedic mind by digging into the books that peppered his thoughts and helped to form his perspective.

For more of Jeff's books visit there. For all book reviews: