Life of Pi: A Courageous Undertaking with Beautiful Results
"The coolness was as pleasing as having mint in your mouth." The "Life of Pi" is a novel by author Yann Martel who writes with a stroke of beauty while exploring questions of life and death in both astonishing simple and vividly painful prose - all with the backdrop of an endless and unforgiving ocean. A must-read for anyone who has recently lost a loved one.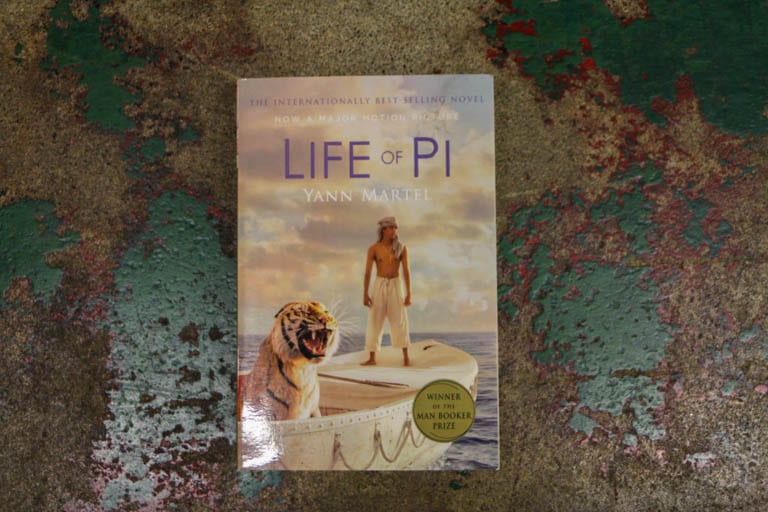 Life of Pi is a book that will make you question life, death, and your very existence.
Life of Pi Plot (No Spoilers)
It takes an act of courage to write a book in which the vast majority is written with the character floating alone and lost at sea with nobody to speak to – meaning no chance for dialogue – but with an actual live, in-the-flesh, wild tiger.
Perhaps this is why the few interactions with dialogue are so refreshing and, at times, downright hilarious. Narrator Vikas Adam in the Audible version of this book is excellent with these exchanges.
The writing is both astonishingly beautiful and vividly painful. The language made my heart physically hurt as I paused to rewind and listen again to the descriptions of the physical pain that is inherently coupled with the will to survive, as well as the process of conceding to the unknown that lies somewhere beyond our earthly lives.
As I know from watching my late partner leave this world, there is something beautiful that lies in that moment of ultimate surrender.
Our God-loving, zoo-keeping main character made me actually sit down and cry when he calmly states the following: "Where is God? God never came…reason is my prophet and it tells me that as a watch stops, so we die. It's the end."
But is it?
That's one of the questions that is pondered at length in this book and it was a very interesting experience for me to listen to Life of Pi as I wandered Thailand pondering that very question for myself.
Save for Later!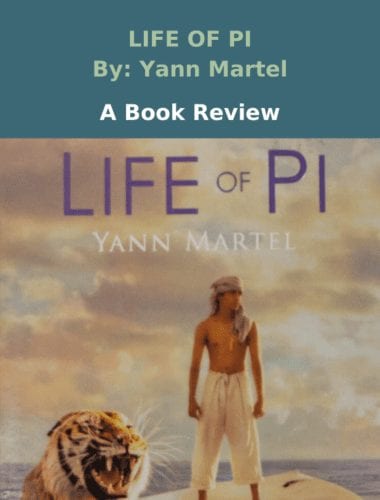 Who should read Life of Pi
Anybody who has recently lost a loved one should consider reading Life of Pi.
For me, the whole book felt a little like a message from my late partner to think and to question mortality, but there was a specific moment in the book that really stood out for me. For background, the red pen that I traveled with all through Europe – the same red pen that we found in the pocket of the last pair of pants that he ever wore – ran out just before I got on the plane to Thailand.
The moment starts when the main character points to the scribbles in the corner of his carefully preserved and rationed notebook paper and says: "I thought it would be the paper that ran out but, in the end, it was the pen."
My Personal Connection to Life of Pi
Life of Pi is part of my #LiveLikeJeff reading project.
I selected Life of Pi from Jeff's shelves because it is billed as a book that will make you believe in God. When Jeff died, my agnostic tendencies swung sharply toward Atheist as I lamented that there could be no God that would take a man as good as Jeff from the world.
Since those darkest of days, I have dramatically changed my perspective. That shift comes partly from the fact that I am reading all of Jeff's books while I travel the world and there seems to be a little message for me hidden within each of the covers. Where I will land (both physically and spiritually) I do not know. But Life of Pi is certainly one of the books that I will point to as a shifting point in my travels and in my healing process.
About the Author
Winner of the 2002 Man Booker Prize for Fiction, Yann Martel, the son of diplomats, was born in Spain in 1963. He grew up in Costa Rica, France, Mexico, Alaska, and Canada and as an adult has spent time in Iran, Turkey, and India. After studying philosophy in college, he worked at various odd jobs until he began earning his living as a writer at the age of twenty-seven. He lives in Montreal.
Buy Life of Pi from an Independent Bookseller
If you are looking to support independent booksellers, please consider purchasing from Bookshop, an online bookstore that is doing amazing things for independent bookstores. By using this link to purchase Life of Pi, ten percent of your purchase will support independent bookstores. You can also choose to support your favorite bookstore rather than the larger pool of independent shops.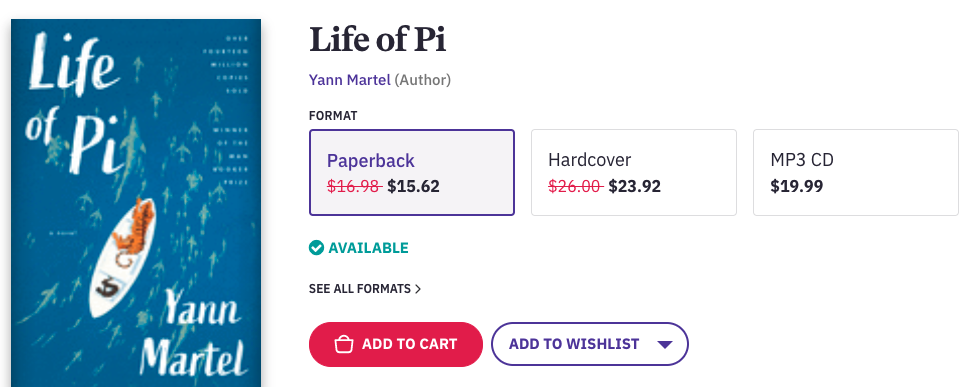 Bookshop gives away 75 percent of its profits to independent booksellers, authors, and book reviewers like me. They are also a certified B Corp, meaning a company that prioritizes the public good over profit.
You can also find links below to purchase The Nightingale on Amazon, Audible, and Kindle as well as Barnes & Noble and Nook.
I receive a small commission – at no cost to you – for your purchase.
Thank you for keeping the book community thriving!
#LiveLikeJeff Reading Project
When I first met Jeff, his books were kept in neat stacks on the floor of his bedroom. His books stretched toward the ceiling in sturdy towers that were nearly as tall as me. Like all things about Jeff, even his book collection seemed larger than life. Though cancer claimed my partner at the age of 40, I continue to learn from Jeff's inquisitive and encyclopedic mind by digging into the books that peppered his thoughts and helped to form his perspective.