Soaking up Some Much-Needed "Somewhere Sunny"
Hey there! This post may contain affiliate links, which means I'll receive a commission if you purchase through my link, at no extra cost to you. Please see my legal page for more details.
In most of the Northern Hemisphere, people are celebrating spring. For Chicago, the onset of spring simply means that we can collectively rejoice in the knowledge that the biting wind chill and sideways sleet will end…sometime in May. Probably.
For me, spring always stirs a pressing need to travel to a place where I can soak up just enough sun to get me through a lingering winter without losing my mind come the inevitably April snowstorm.
This year's somewhere sunny? Los Angeles and its surrounding beach towns, that offer just the right mix of big-city excitement (for me) and sandy sunsets (for my beach-loving boyfriend).
Santa Monica & Venice Beach
The famed Route 66 starts in downtown Chicago and ends at Santa Monica Pier, so that had to be our first stop after ditching our bags at the Ambrose, a boutique hotel on the border of Los Angeles and Santa Monica and just a 25-minute stroll from the pier.
Santa Monica was home base and we were glad for it. We returned many times to this beach town with a sense of humor. We loved the Misfit for its bacon-wrapped dates, spicy baked mac and cheese, and original cocktails worth their weight in gin. I loved how easy it was to find restaurants with local foods and humanely raised meats and Kev loved how easy it was to stroll along the beach from Santa Monica to Venice.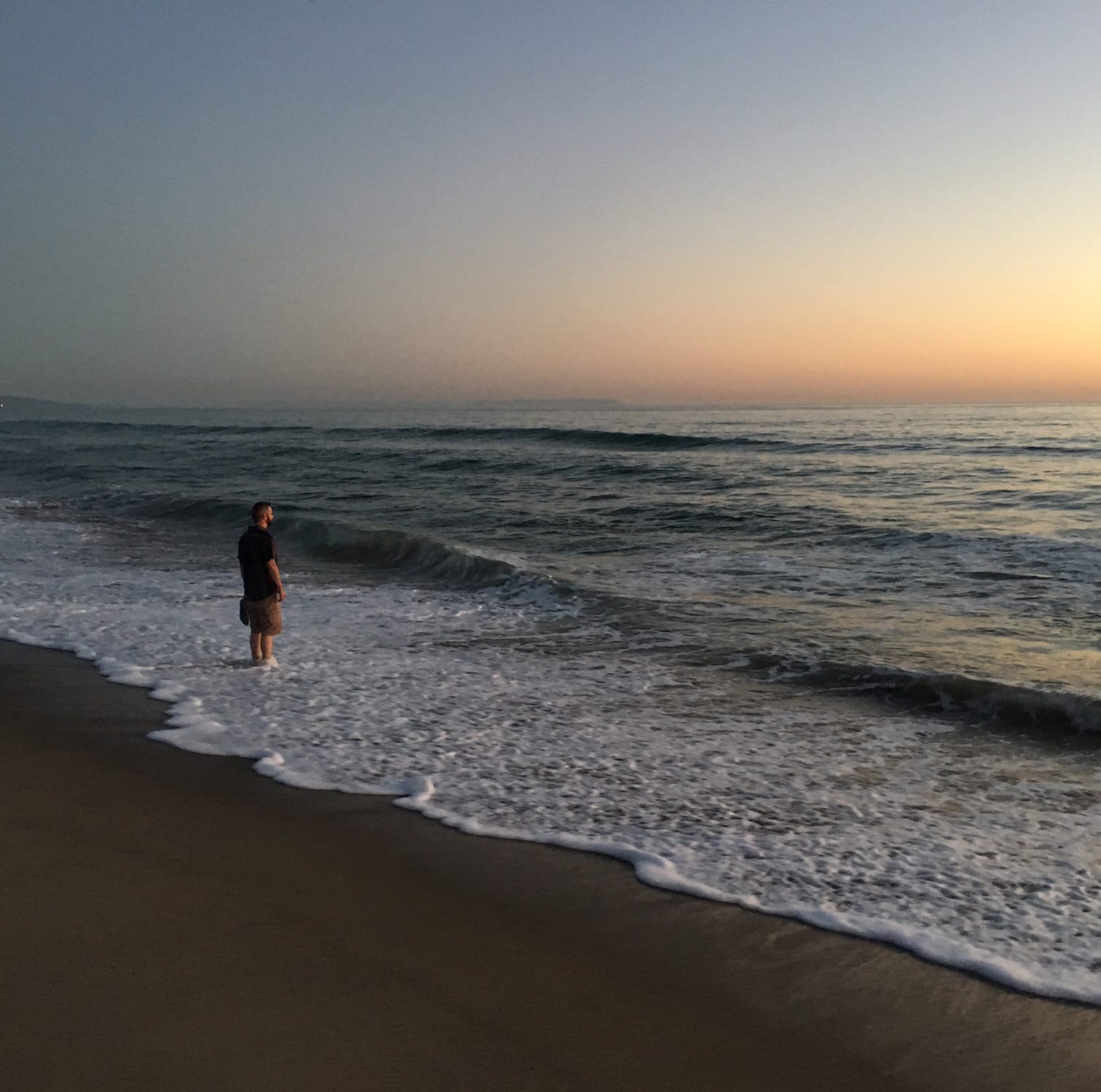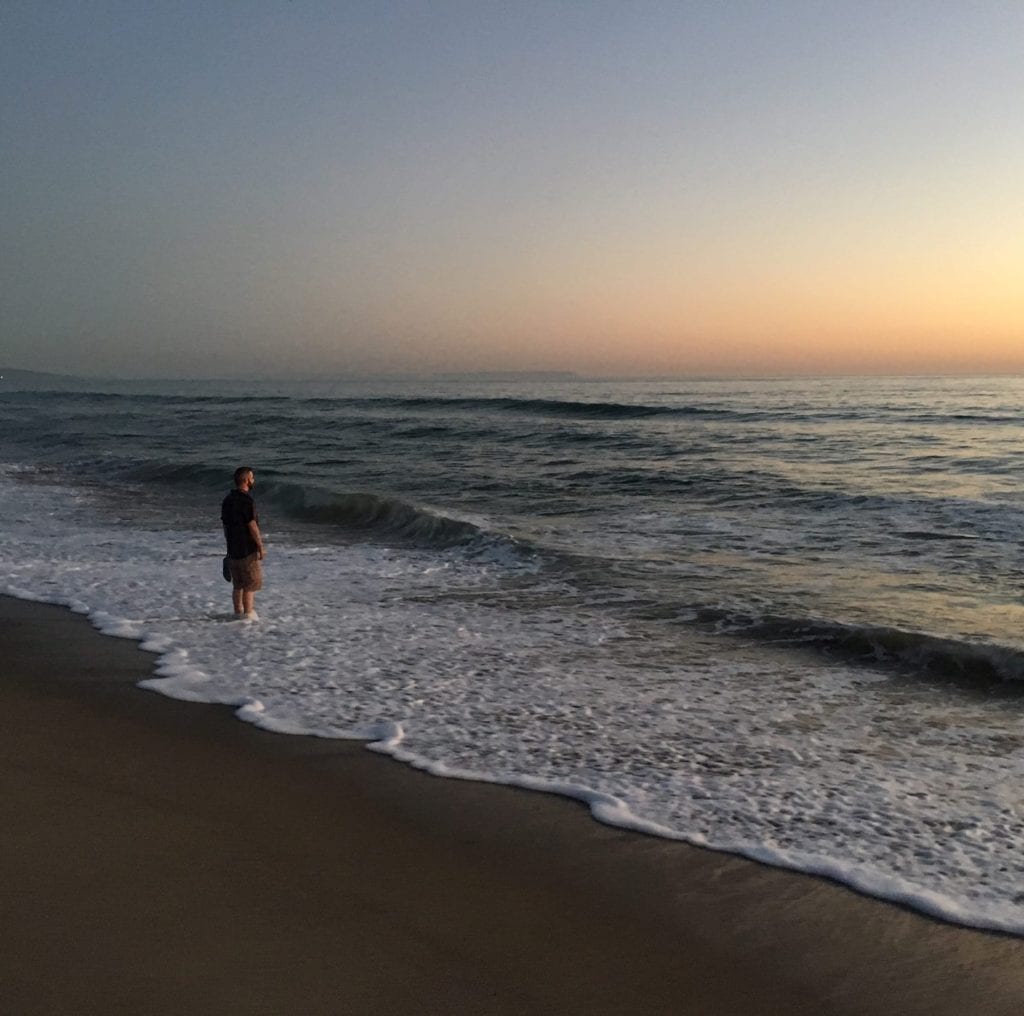 In Venice, we gave up healthy eating entirely and indulged in "chicken n waffle" wings at the Anchor, a nice little space with outdoor seating right off the beach. The waffle batter itself was the casing for our chicken wings, which we delightedly dipped in maple syrup. While the concept was a bit better than the execution, we enjoyed the atmosphere and our half-priced bottle of wine before heading home to prepare for another sunny Southern California day.
Hollywood & West Hollywood too
The thing about this trip is that I needed to spend a lot of time working. That left us at the mercy of L.A. rush-hour traffic a couple of times, especially as we commuted alongside all the other locals and tourists heading up to the Griffith Observatory after work to catch a sunset.
Knowing that we would be in the car a lot, we sprung for a convertible for our trip. We took back roads for our trek up to the Observatory, feeling the warm air all around as we weaved through Beverly Hills and Hollywood, skipping the highway entirely.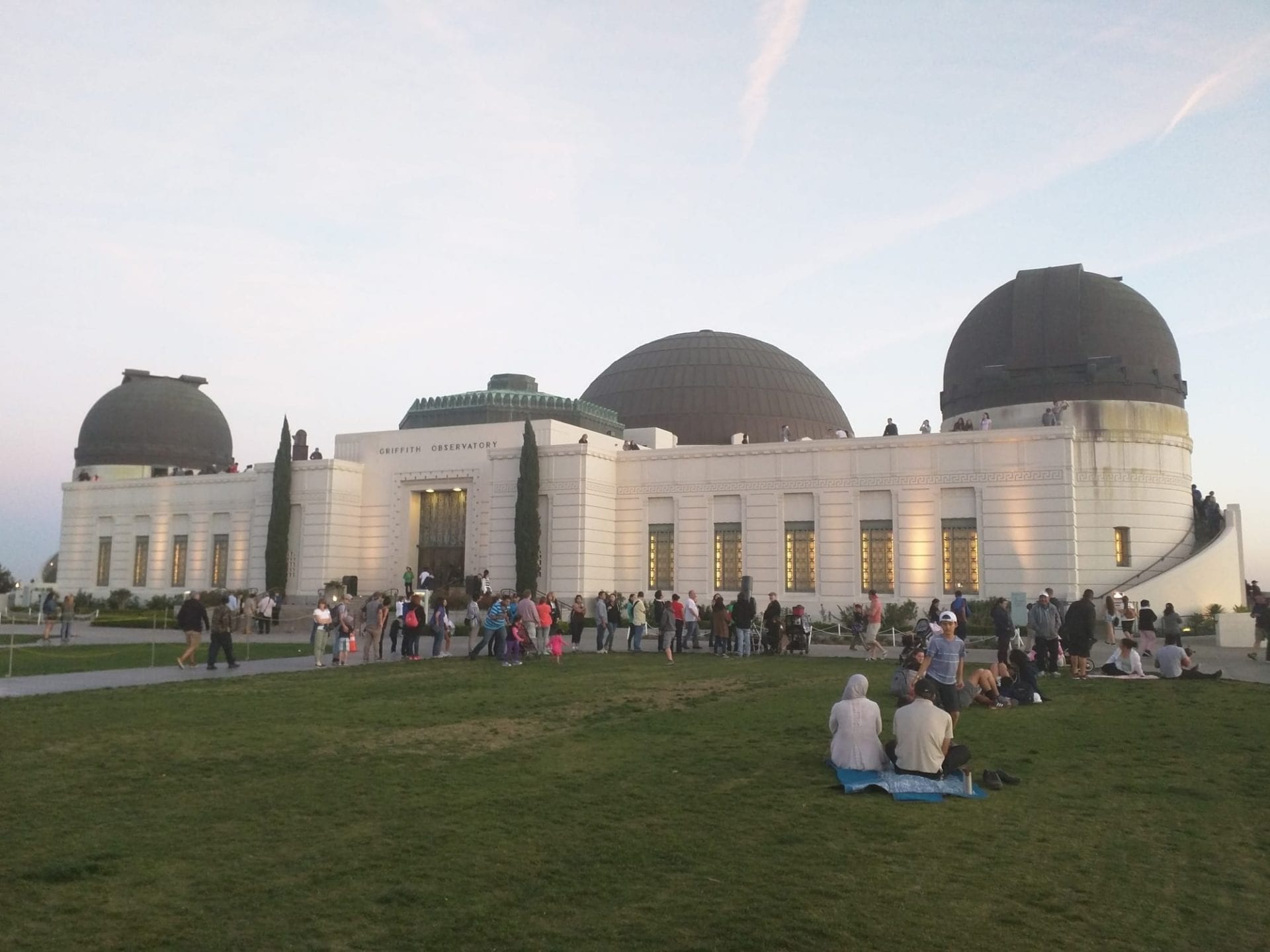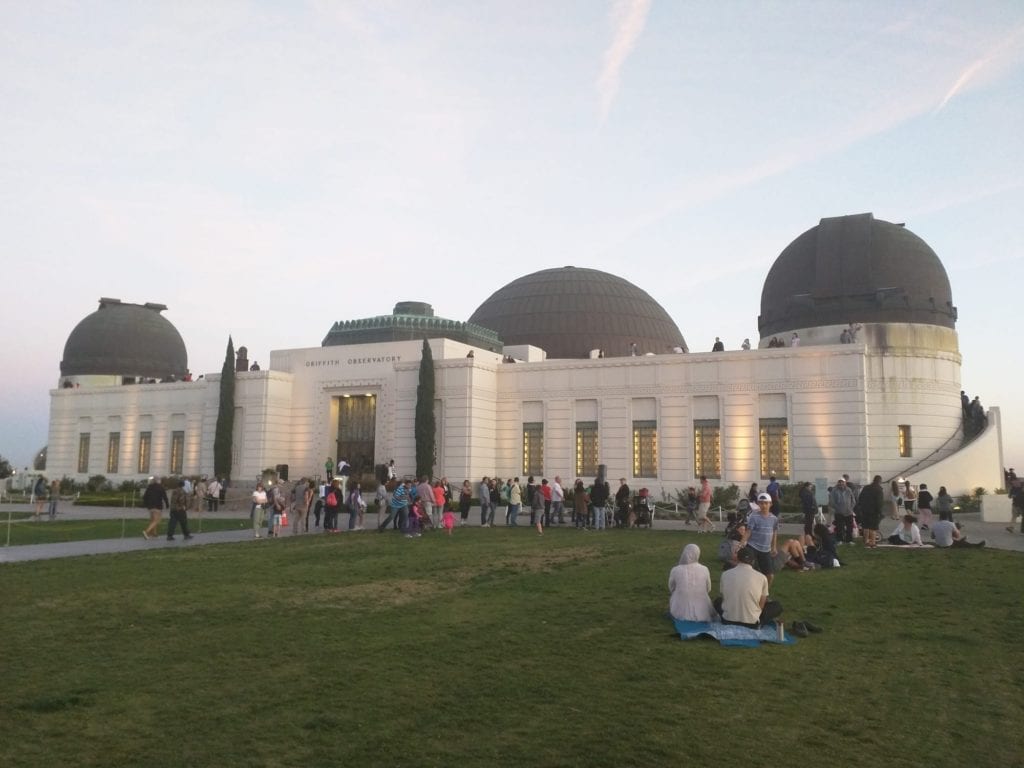 It took forever, but it was well worth the drive and the hustle up the hillside to catch the setting sun. Here people sprawled out on blankets to enjoy a picnic with a view or strolled to the top of the observatory to catch a better shot of the iconic Hollywood sign.
This is where I found my L.A. happy place (despite the security guards hollering at me for taking this shot)!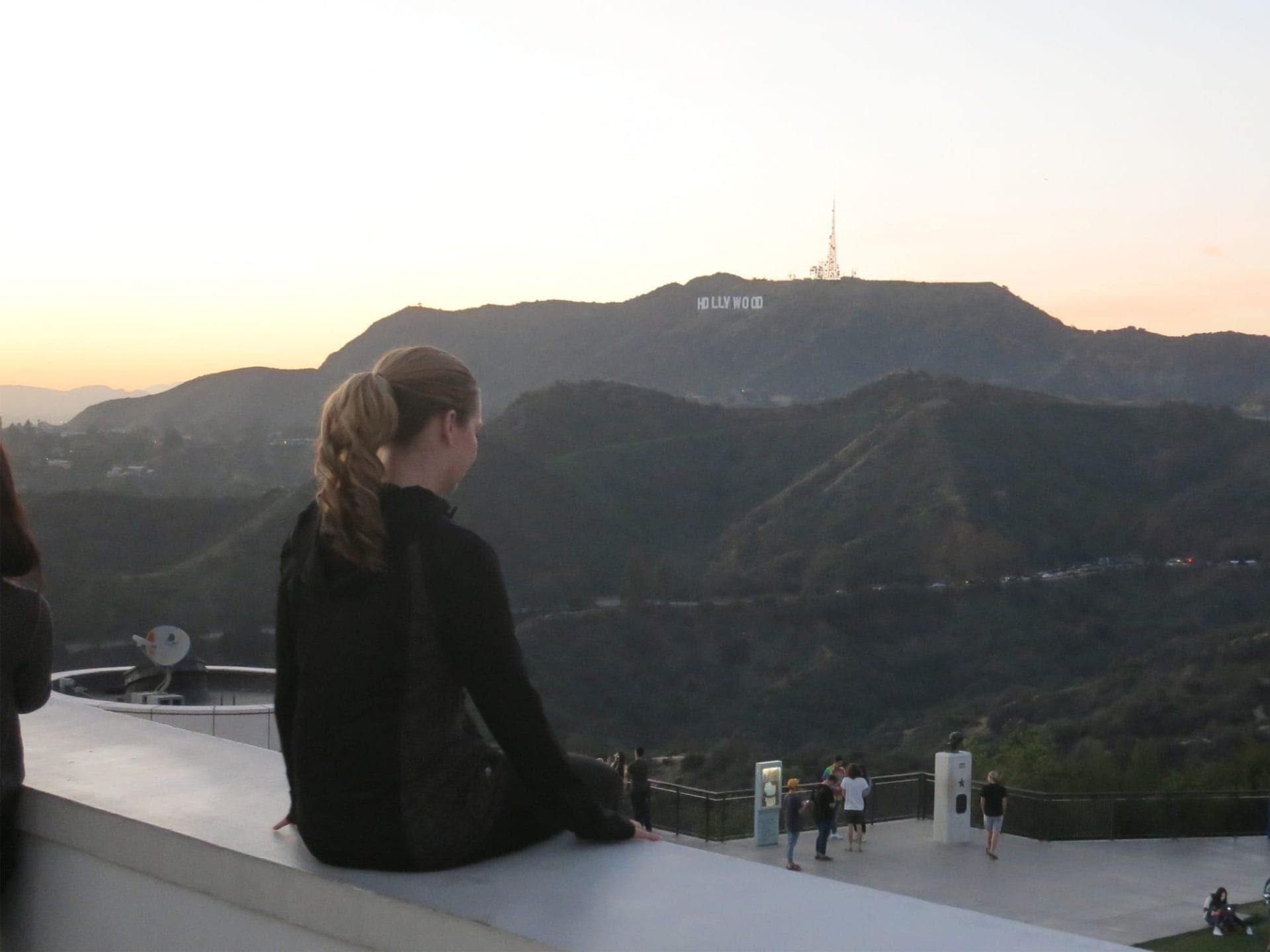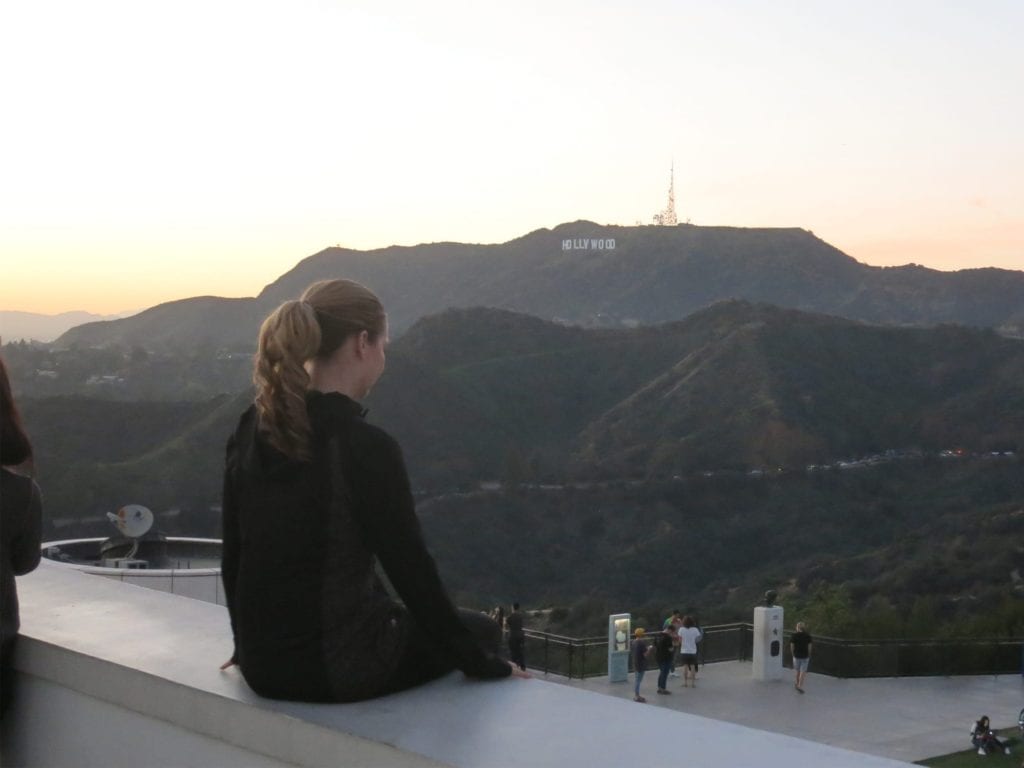 Afterward, we took a quick spin through Sunset and Hollywood Boulevard (sort of like the Vegas strip but with fewer casinos and more costumed comic-book characters), before decompressing at the Mud Hen Tavern. It was Trivia Night at this bar that prides itself on being a neighborhood establishment and, true to form, they made us feel right at home. We settled into the quieter patio space and devoured deviled eggs with green salsa, cauliflower popcorn, wood oven pizza with bacon and braised leek, and huge glasses of cabernet. It was the perfect end to a perfect evening.
Beverly Hills
There are a million reasons to love L.A., but one of them is certainly free mindful-awareness Thursdays at the Hammer Museum at UCLA. We eagerly accepted an invitation to the meditative session from my friend and family member Loraine Despres, a beautiful and successful writer who has long made her career and her home in Beverly Hills.
As I relaxed into the seats of the Billy Wilder Theatre, Diane Winston had me in a state of zen in no time.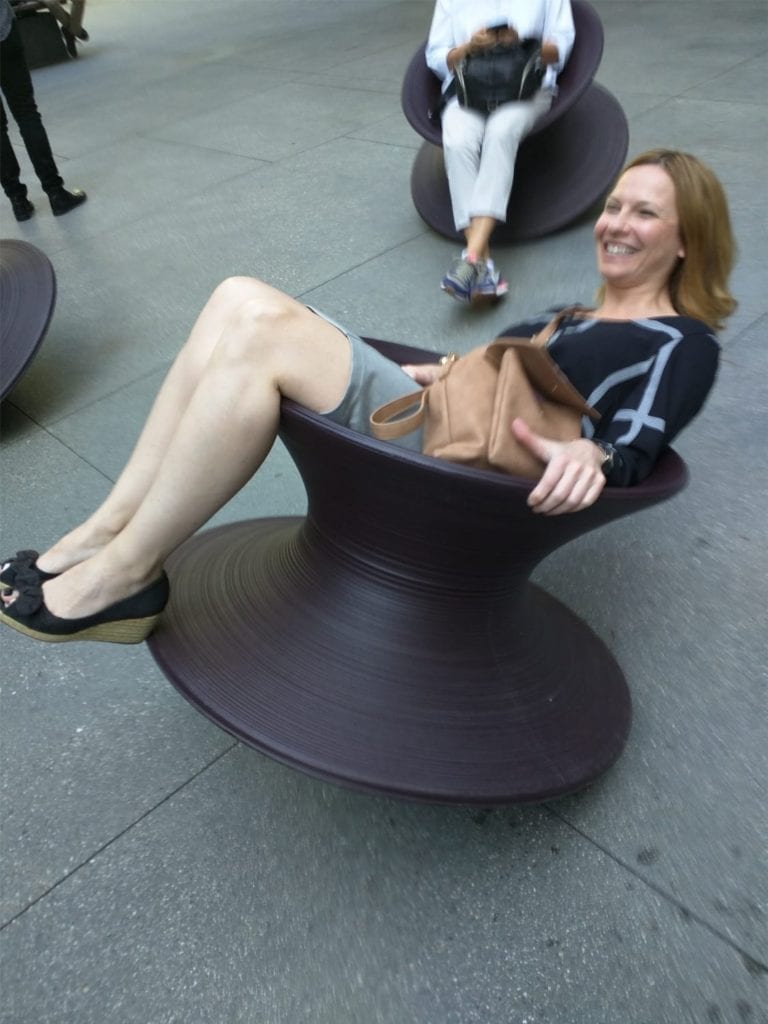 After a quick "spin" in the top-like chairs in the museum's courtyard, we were awake again and headed toward the Westwood Village Farmers Market, which takes place just outside the Hammer Museum on Thursdays. We loaded up on fresh fruits and vegetables and headed for the Beverly Hills home of Loraine and Carleton Eastlake.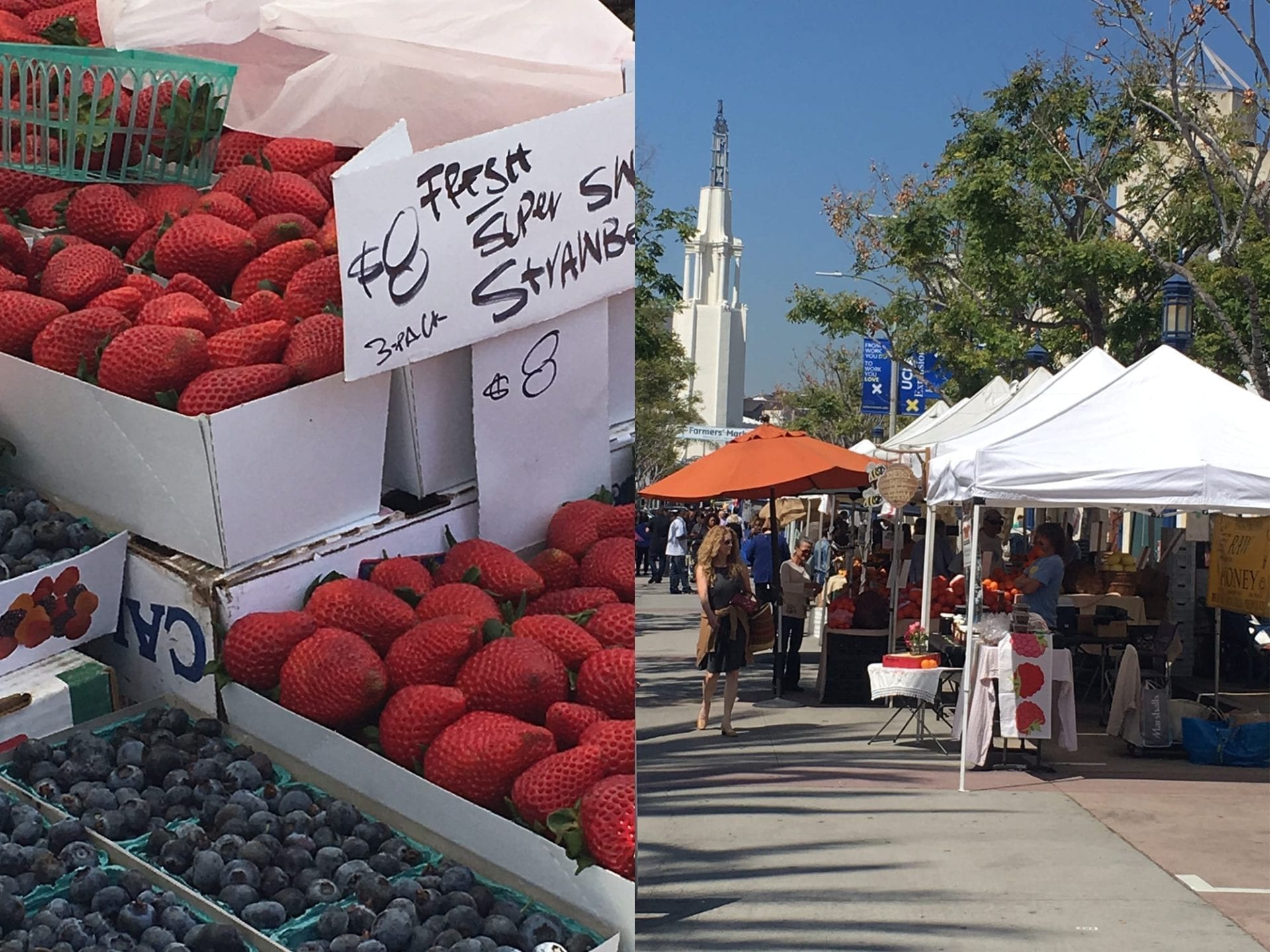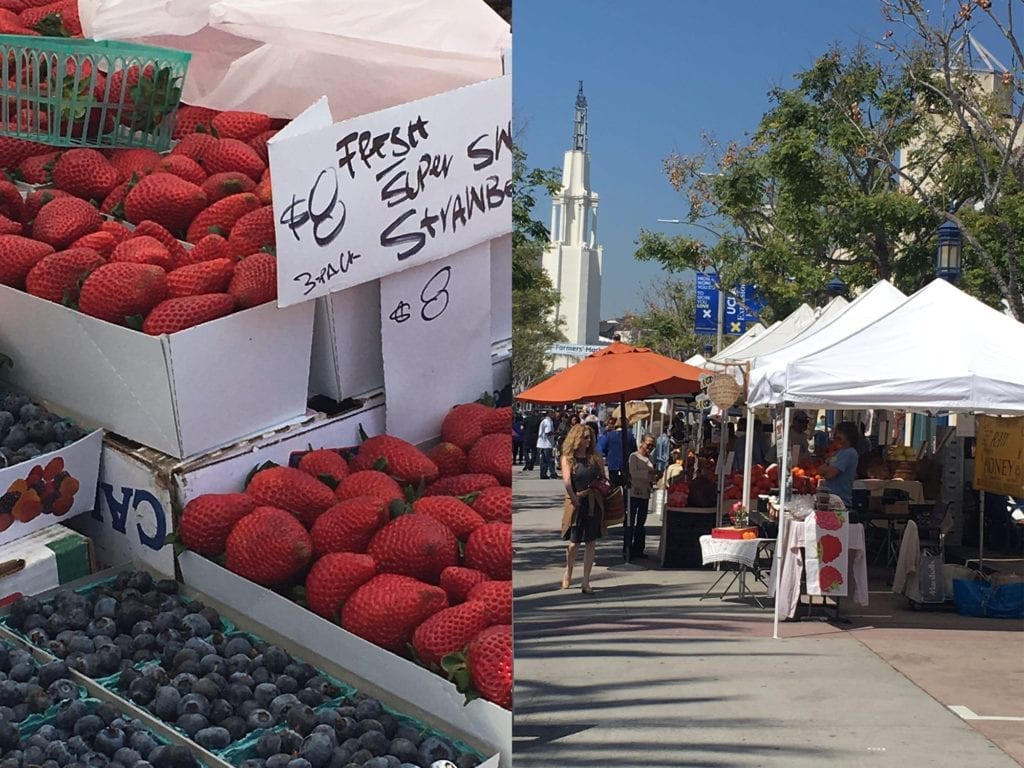 We ate cool salads alongside a crisp rosé in their blooming backyard. Here we met Eleanor the duck who has visited Loraine and Carl every year for better than a decade. We talked of life, love, and politics (with Loraine and Carl, not the duck).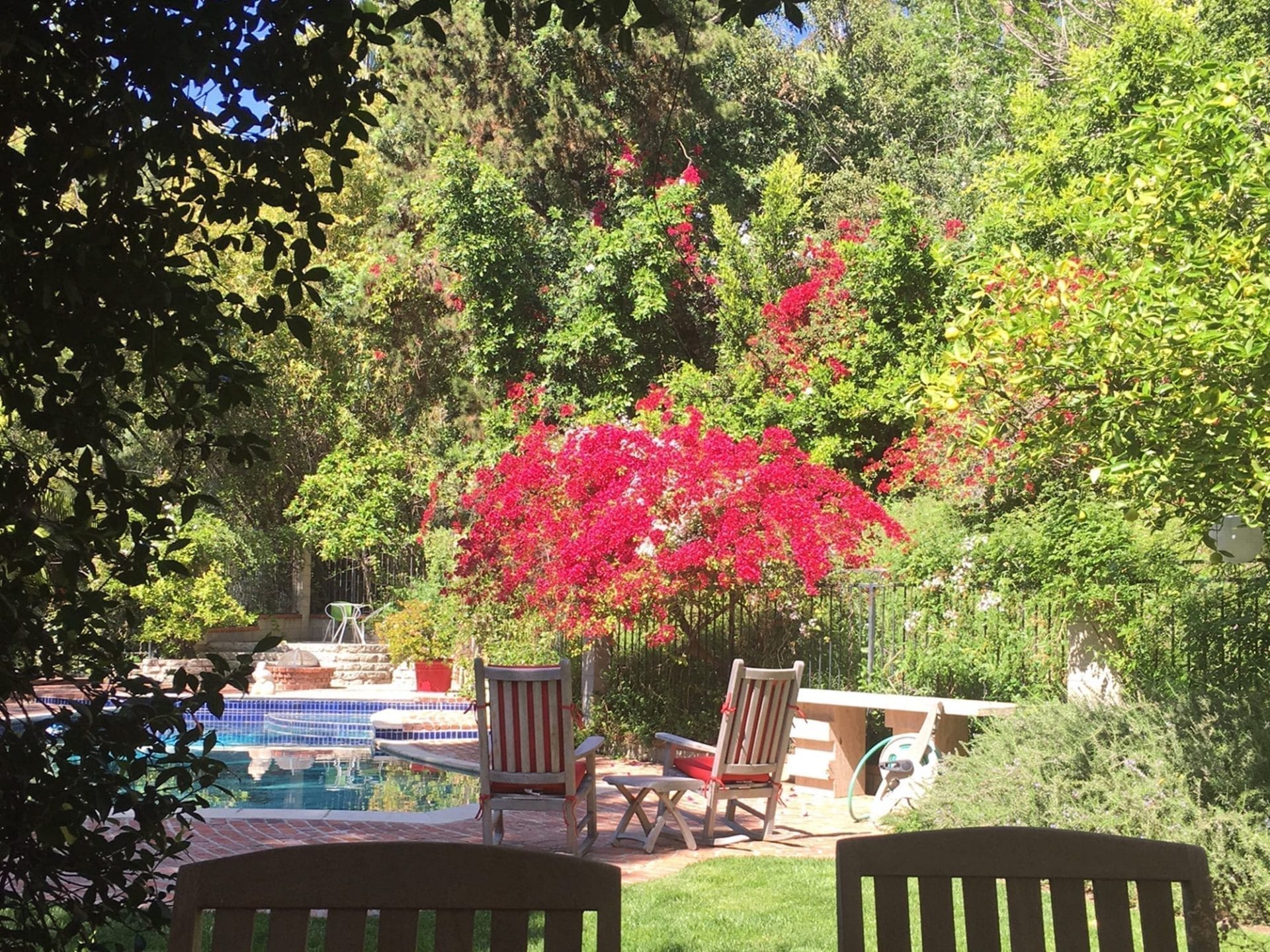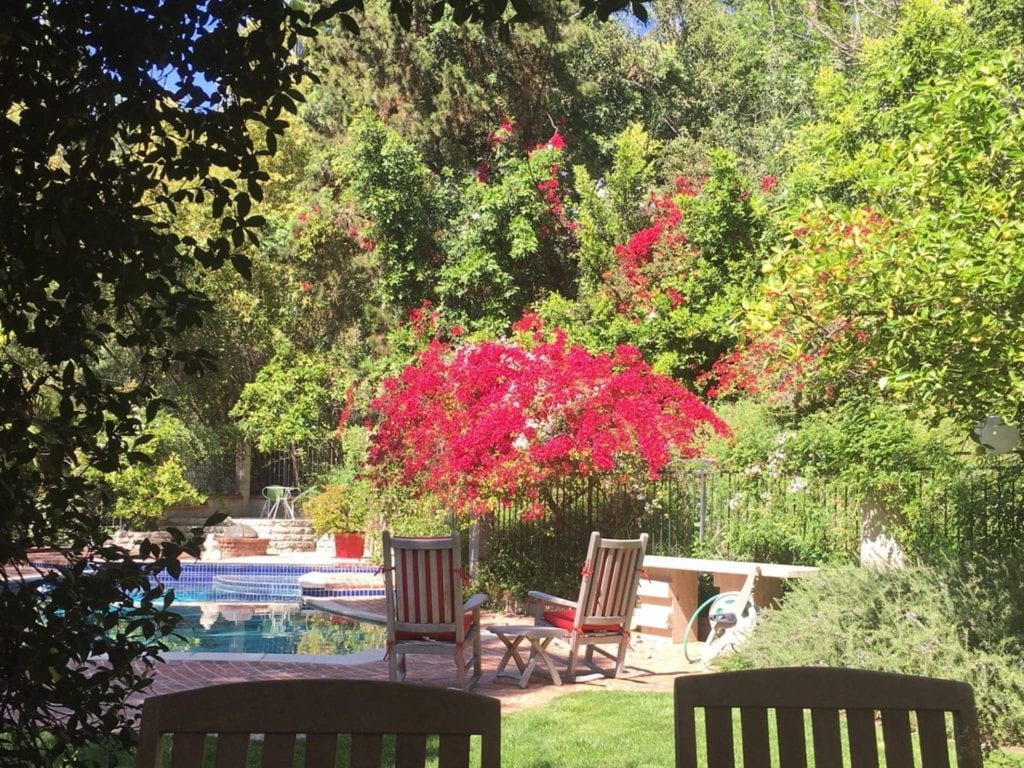 Sometimes seeing friends and catching up with family is the best kind of sightseeing.
Newport Beach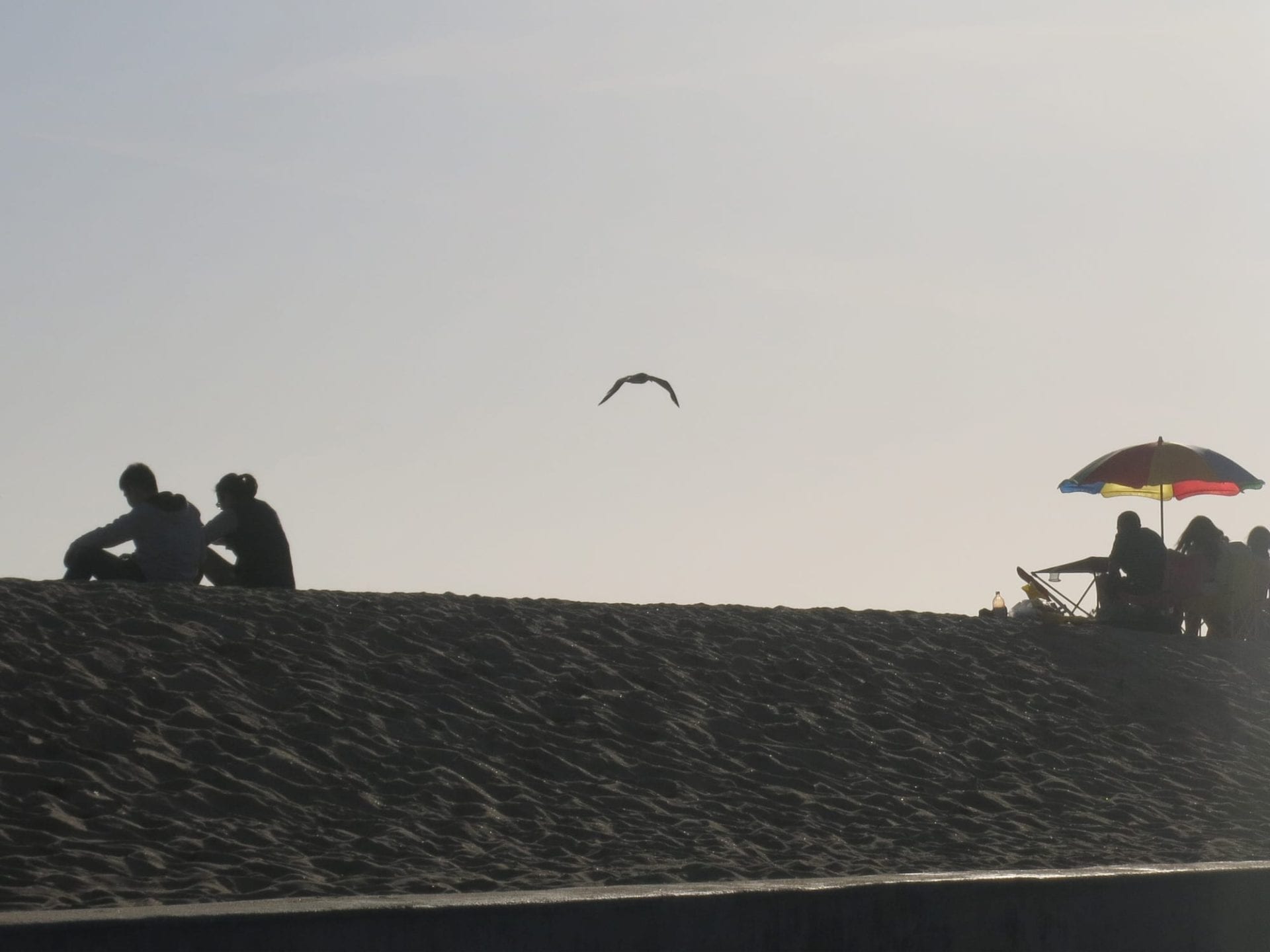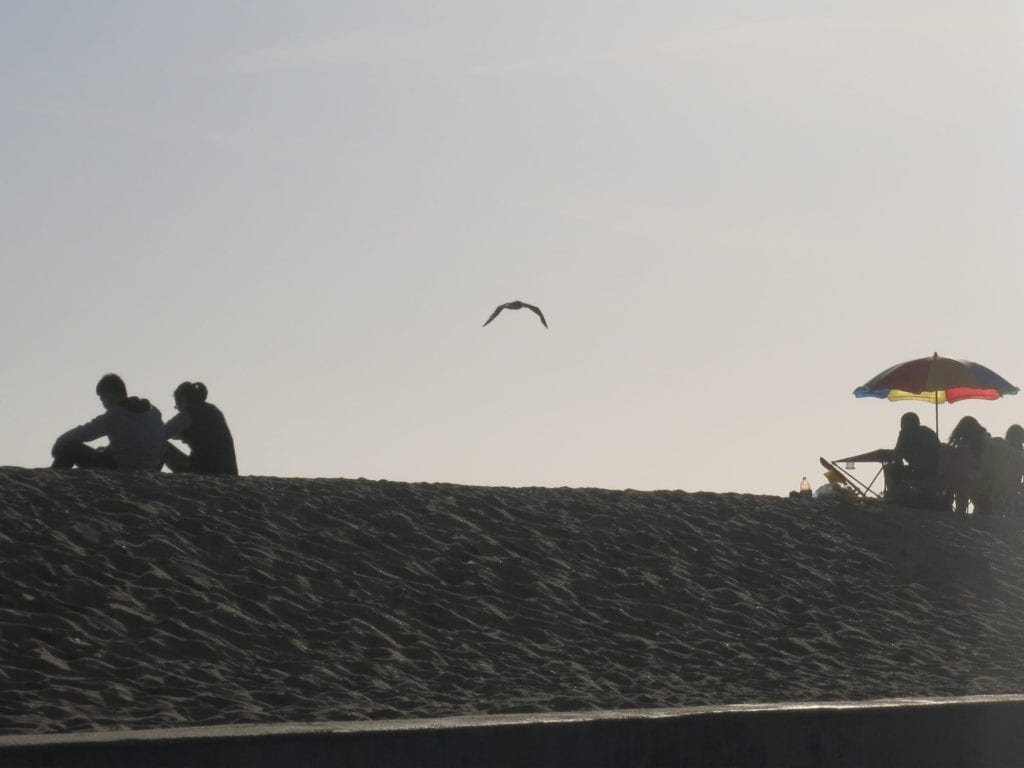 Next, we were off to Newport Beach where Kev has fond memories of Christmas getaways with his family. The Balboa Island Ferry will whisk you across Newport Bay for a few bucks and a scenic ride, though I don't recommend falling asleep in the passenger seat beforehand. I woke up to waves rocking the Mustang and thought we were going under! Luckily, I was still feeling the calming effects of our meditation session and recovered enough to snap a couple of pictures.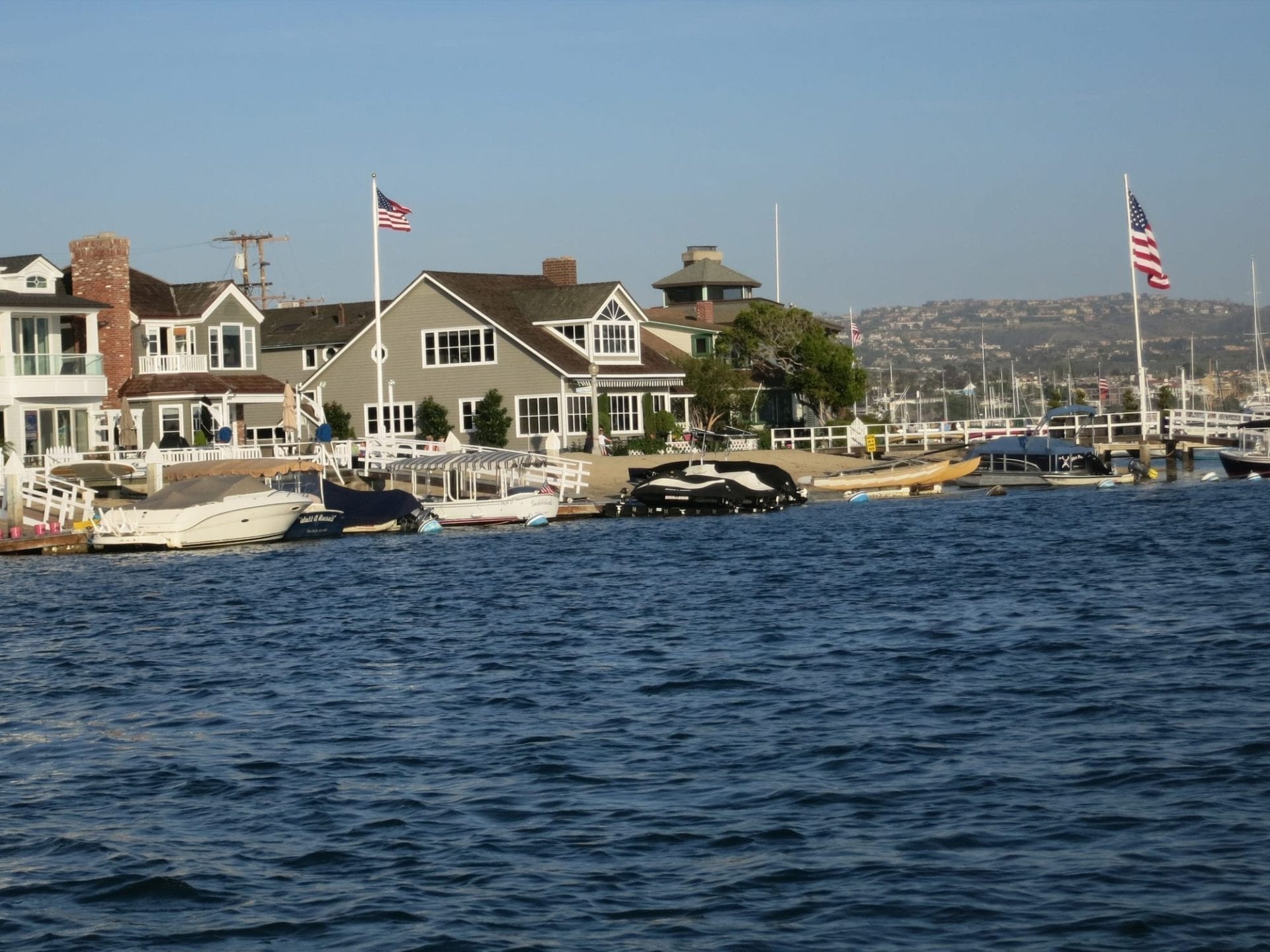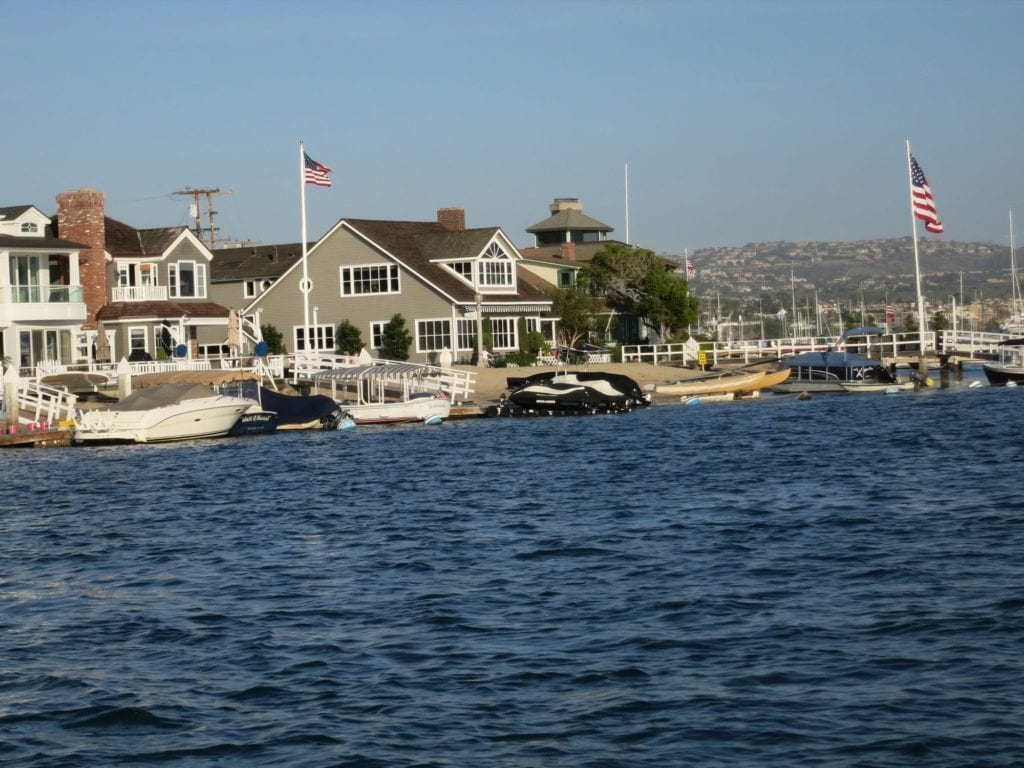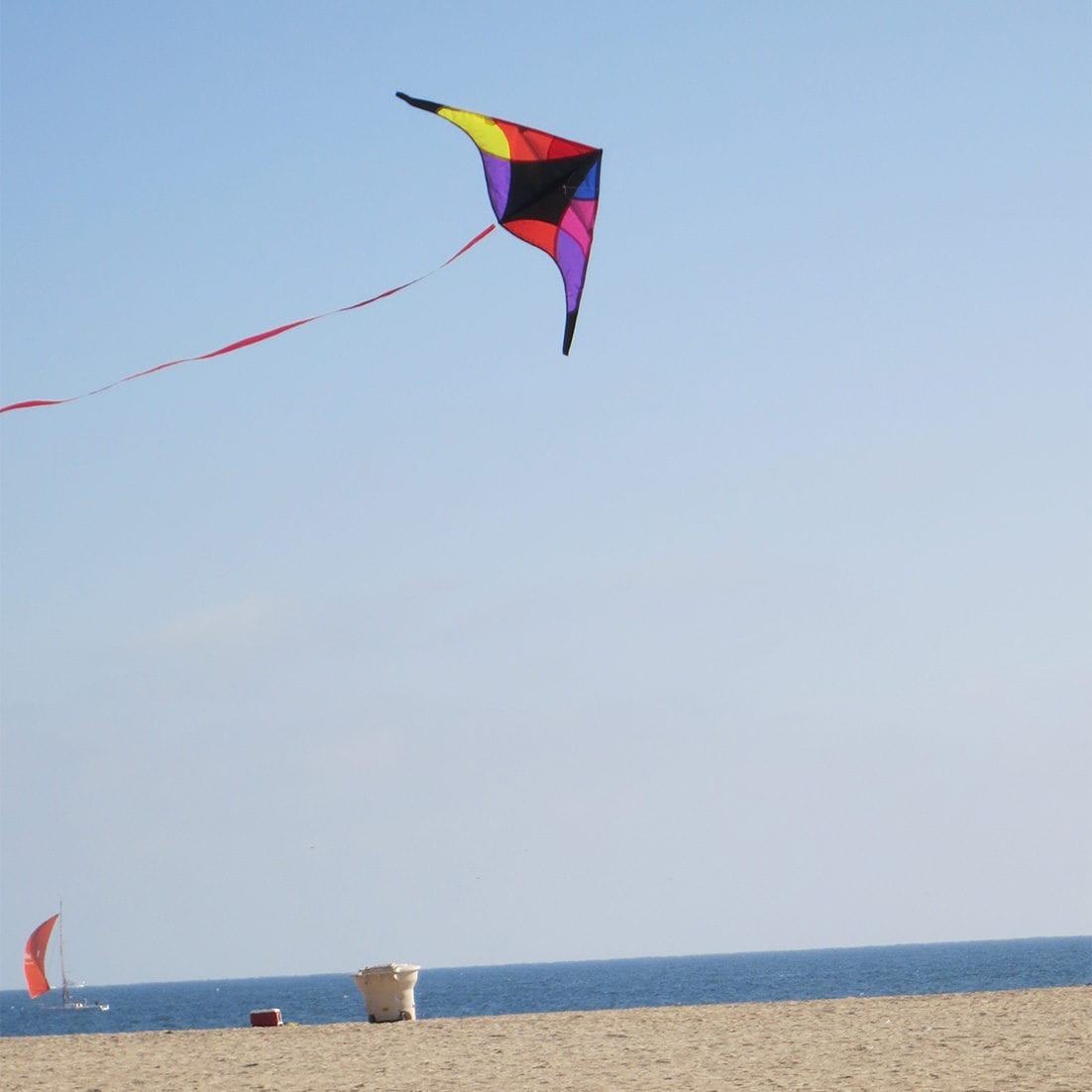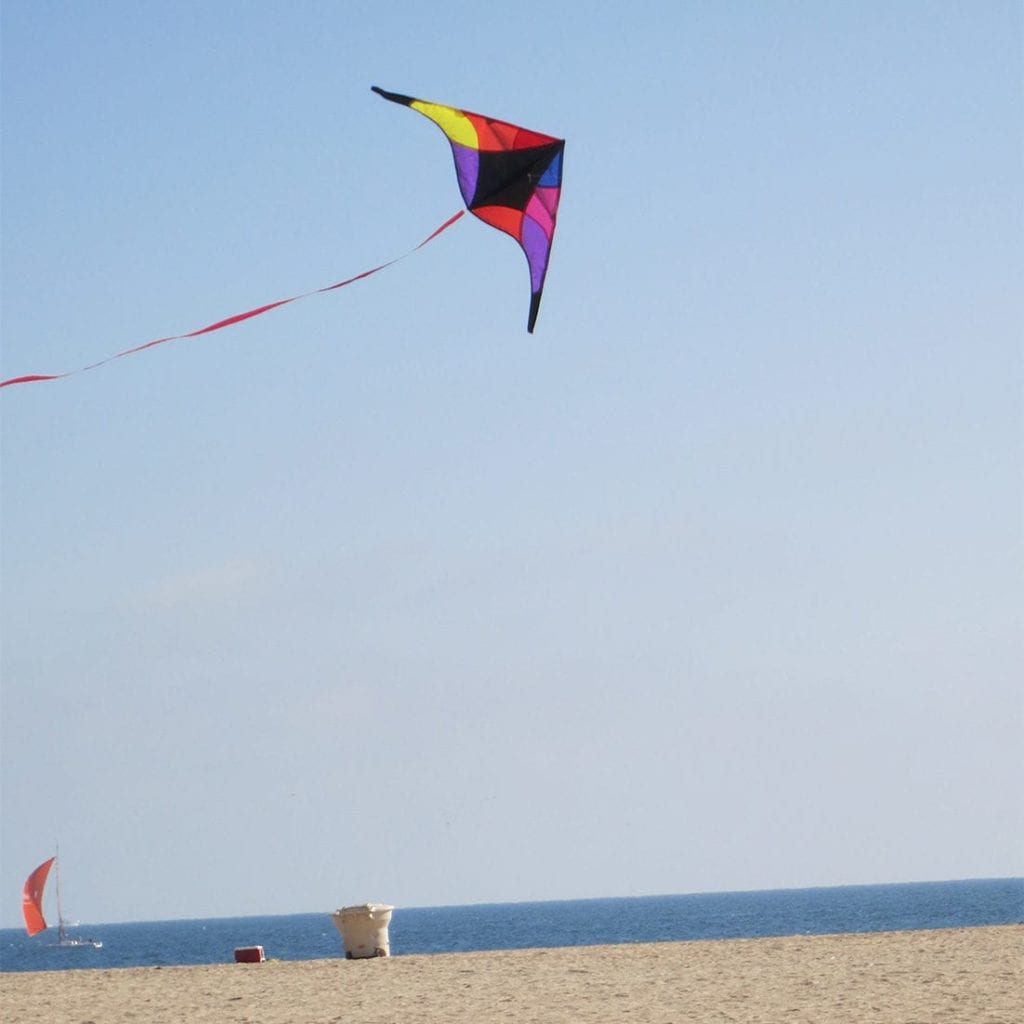 After a Harborside Restaurant lunch of seafood and pinot grigio, we strolled along the boardwalk, letting fixed-gear bikers with polite little bells and rollerbladers pass us by.
We dodged a runaway kite here and there and paused to seal our trip before the last drink at the surfer haven of Dory Deli.
We'll be back L.A.!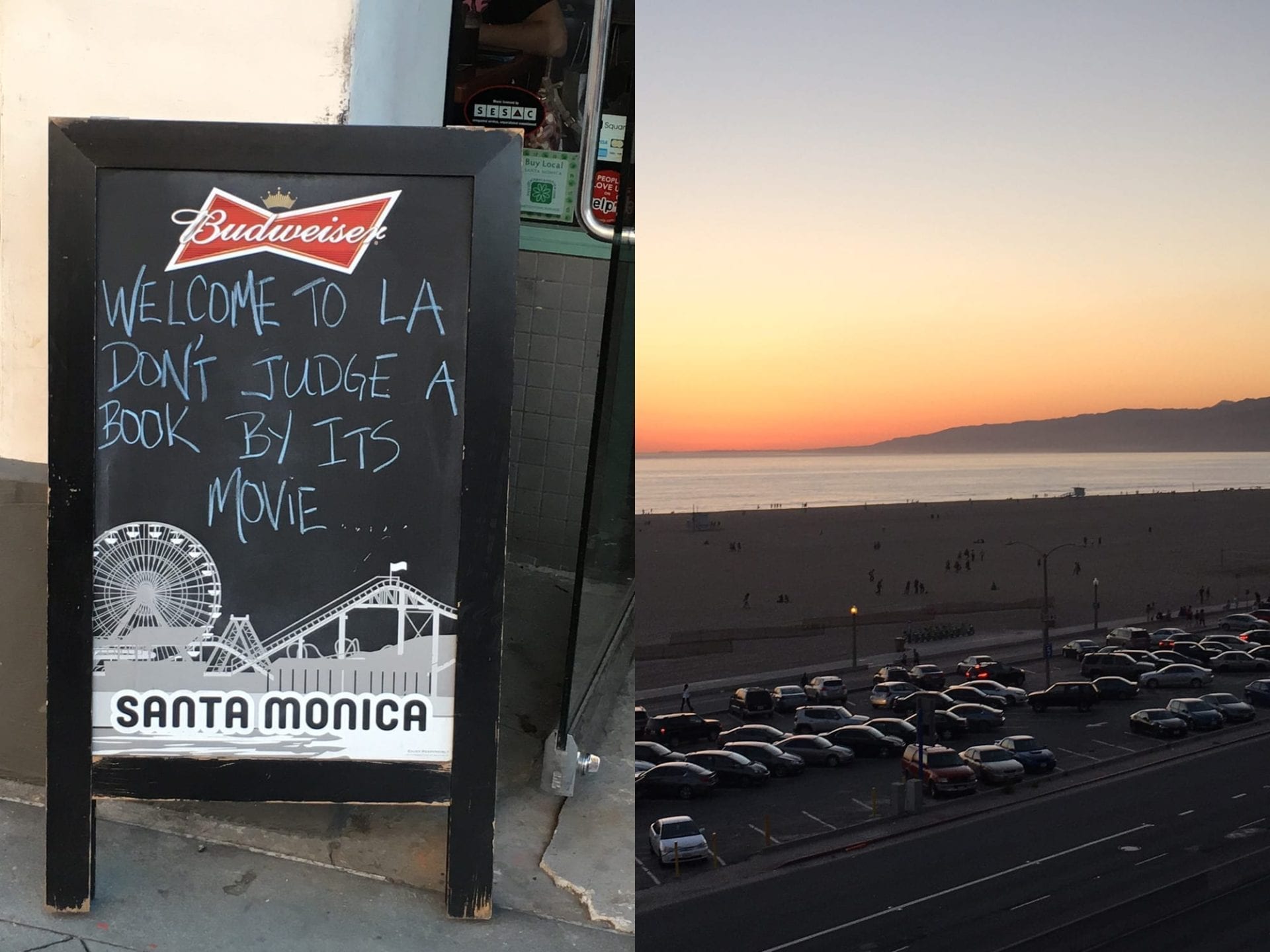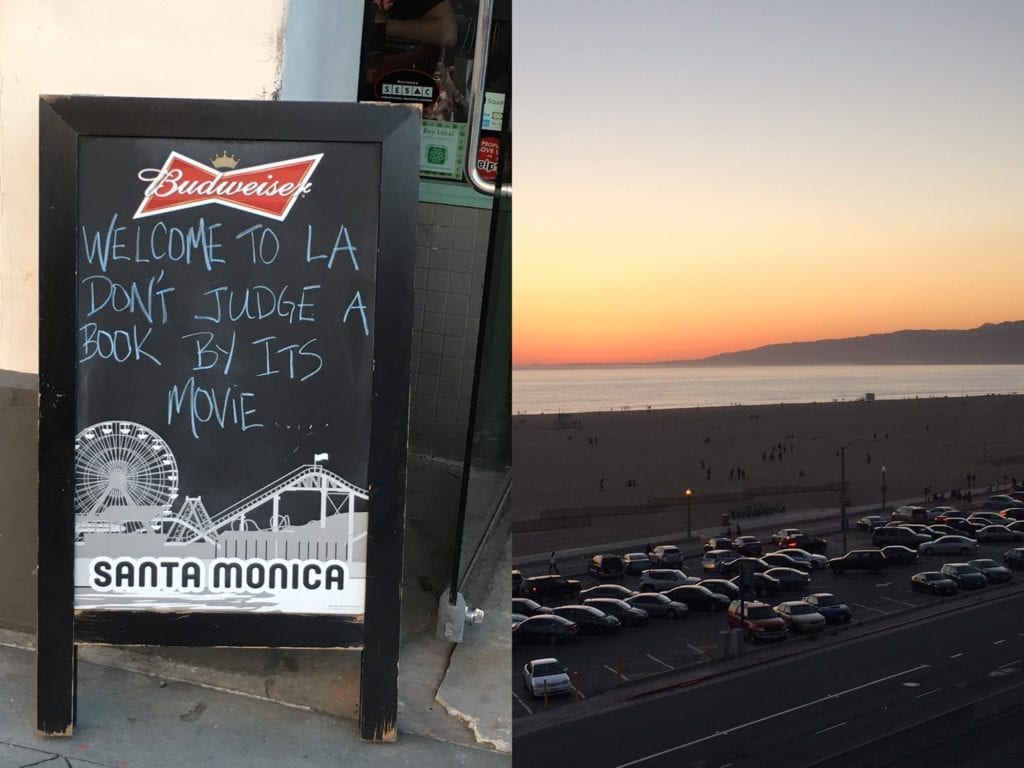 About the Author
Hi! I'm Jen!
I'm a freelance writer and travel blogger who quit my nine-to-five after my fiancé, Jeff, died of cancer at the age of 40. When he died, I realized that life is just too short to delay our dreams. Since my dream was to travel and write, I now travel and write full-time. Today I wear hiking boots instead of heels and collect experiences instead of things.