Hey there! This post may contain affiliate links, which means I'll receive a commission if you purchase through my link, at no extra cost to you. Please see my legal page for more details.
I didn't exactly win the last-name lottery. Growing up as Jenny Doolittle, I endured my fair share of playground taunts and adulthood snickers, which is why I didn't think twice about changing my name when I got married.
Even though my new last name sounded just a bit like someone sneezed, I gleefully became Jen Hoelzle, embracing the cacophony of vowels and the plethora of 'L's surrounding an improbable 'Z' – and embracing along with it an entirely new identity.
I didn't think twice about changing my name and, like most brides, I didn't think twice about whether my marriage might fail.
But just five years later, there I was, standing in a Cook County Courtroom beside a man I hardly recognized as we cited irreconcilable differences.

I remember so vividly the moment when the judge asked me, very gently, whether I would like my maiden name back. I momentarily parted the numbing fog that I had enveloped myself within for months.
Want my name back? I thought. But isn't this my name now? Did I just borrow this name?
And then I could hardly breathe. I pulled the fog back around me, mumbled that I did not "want my name back" and fled through the thick double doors that represented freedom – freedom from that moment, that failure, that life.
Do I want my maiden name back?
Five years is not a long time in terms of a marriage. But it is a long time in terms of building a personal identity, a professional identity, and – in today's world – a social platform. Taking my name back felt like taking a step back.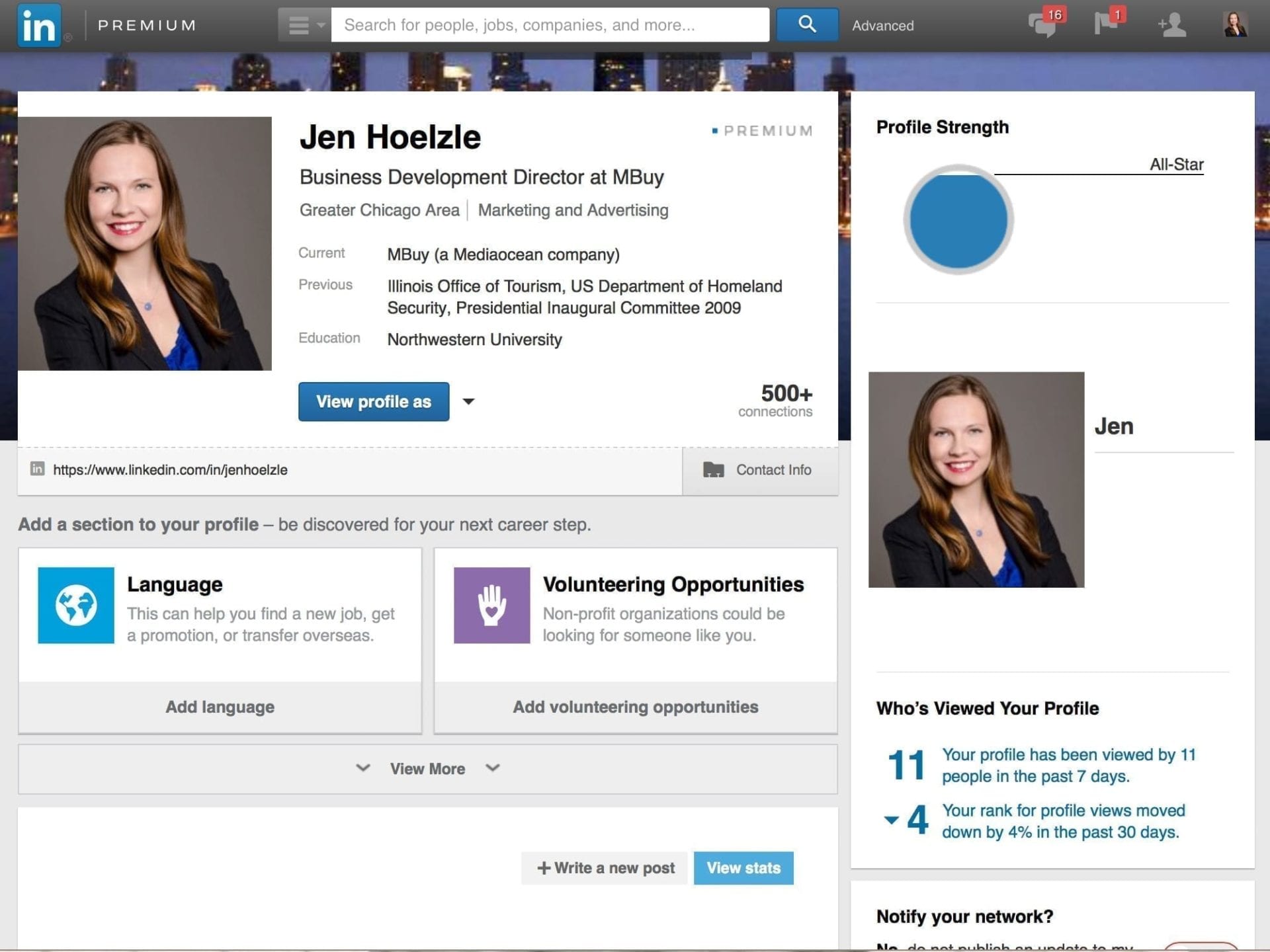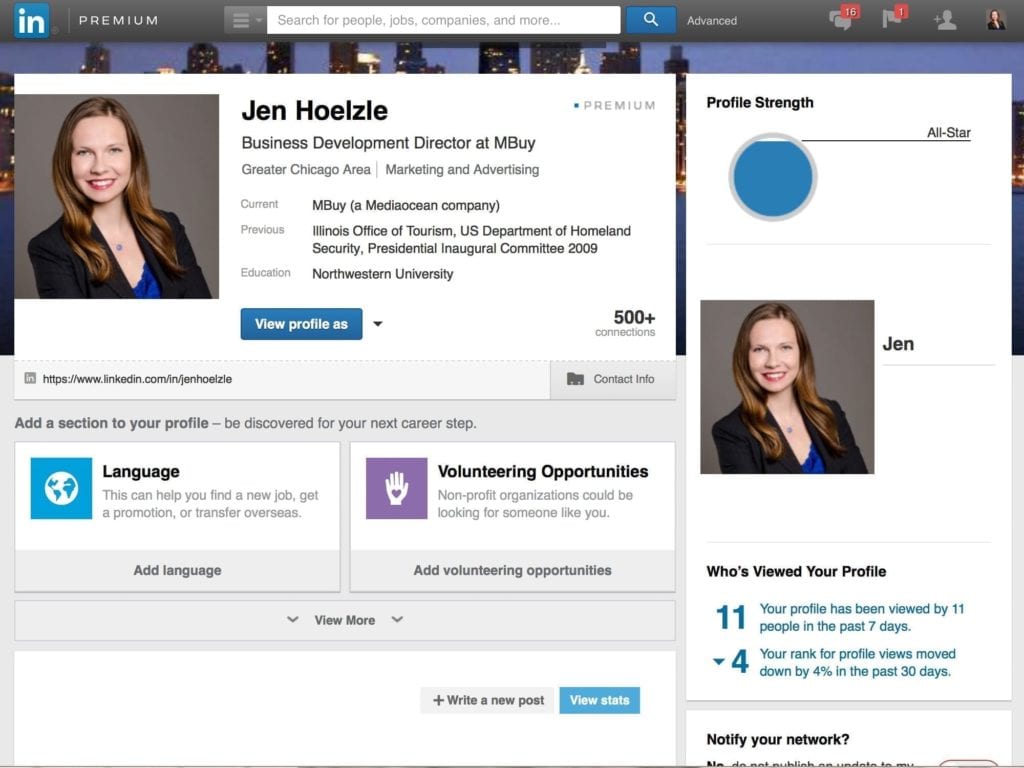 That was how I felt at the time, but there was something else that influenced my decision to keep my married name. Something that I couldn't admit to myself until many years later. Quite simply: I was embarrassed. At 28 years old, my friends and colleagues were walking down the aisle rather than fleeing a stifling courtroom. They were starting families while I was learning how to live alone.
I knew that if I changed my name, most people would unknowingly congratulate me on my marriage, and I didn't think I could handle it. I spent my daylight hours tearless and stoic, but at night I completely fell apart when, for instance, a customer service representative innocently asked me why I wanted to end my family phone plan. All of the paperwork, which had seemed so fun back when I had happily announced my new name to the world, now seemed impossibly daunting.
I cringed every time anyone said my name
While it was easier for me at the time to ignore my divorce and my name, I did cringe every time someone asked me to say or spell "Hoelzle". The "'Z' like Zebra phrase I had recited with a smile so many times before soon sounded flat and edgy in my delivery. Mostly, I would ask people to "just call me Jen".
In fairness, I didn't cringe the entire time that I used my ex-husband's name. The first few years, I didn't think much about it. I was too busy being a complete mess to think about much of anything except for feeling sorry for myself. I did anything and everything to avoid actual thoughts. I worked long hours, drank too much, hid behind the wrong relationships, and only cried (and not in a good way) at weddings.
I didn't like myself very much for a long time and, when you don't like yourself, you don't much care what people call you.
I am grateful to my friends and family who loved me even when I could not. I am thankful for those who were still there beside me when I finally decided to look up from divorce and see a future for myself that included happiness, love, and forgiveness.
It was only when I parted the protective fog for good and started taking positive steps toward a personal life I could be proud of that my last name began to weigh me down.
Choosing a name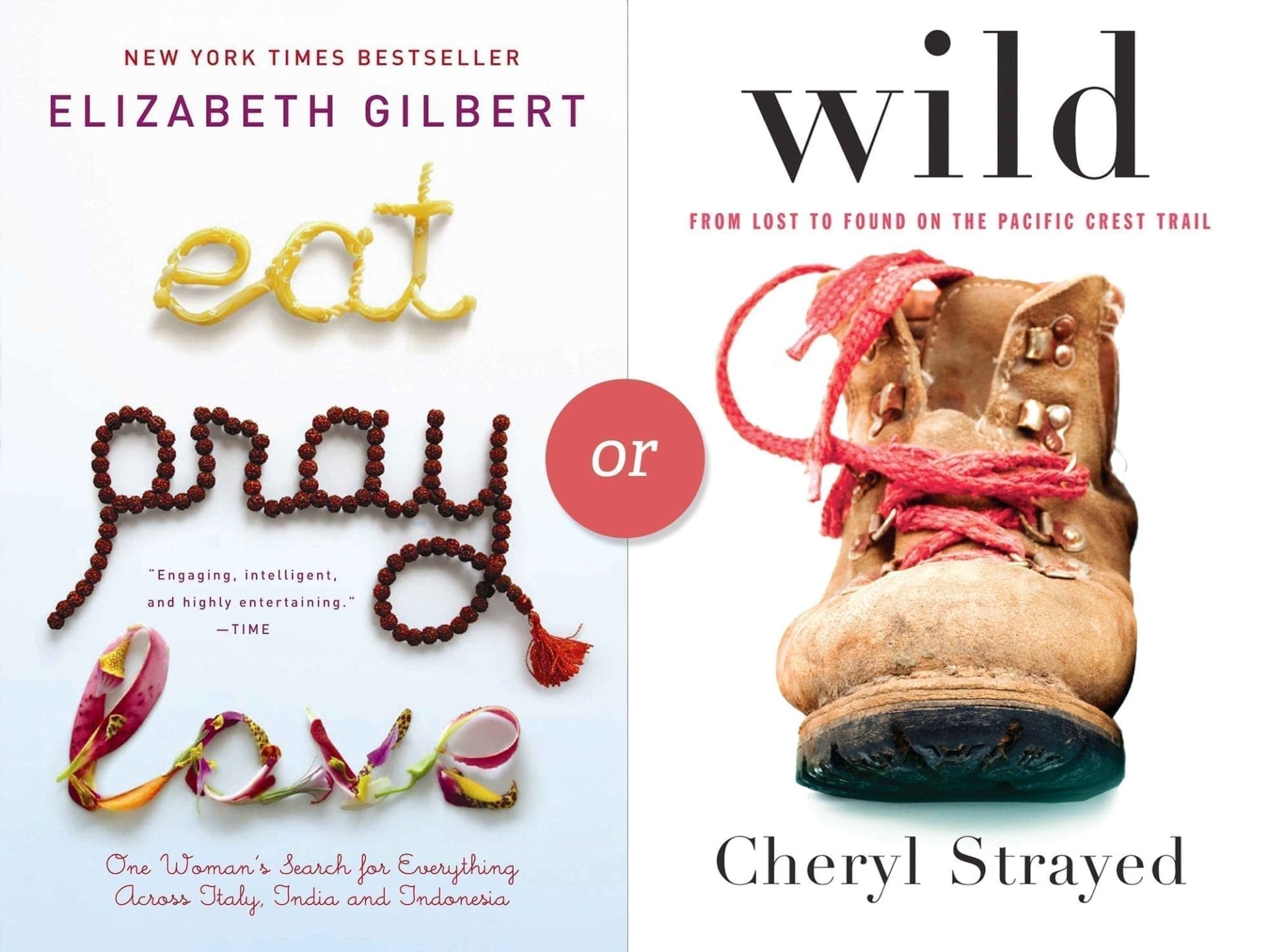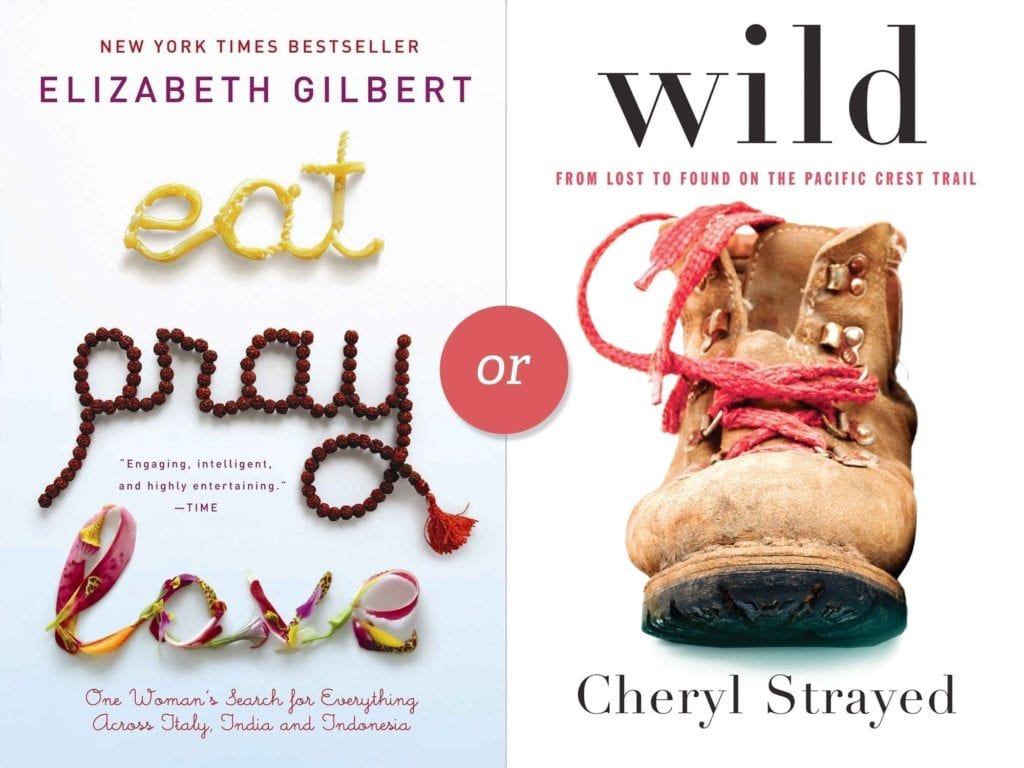 I believe that divorced women tend to fall into one of two categories. They are Elizabeth Gilbert and "Eat, Pray, Love" kind of people, or they are Cheryl Strayed and "Wild" kind of people. With all due respect to Elizabeth Gilbert's beautiful writing, I fall firmly in the Cheryl Strayed camp.
My grandmother must have known this because it was she that sent me the book "Wild." Tucked within the raw and honest memoir, is an anecdote about how the author simply chose the name "Strayed" at the time of her divorce. It had never occurred to me until that moment that I could just choose a name and make it mine.
With the seed planted, I started a quiet search for my new name and, coincidentally, I was sitting in my grandparents' den in Rochester, N.Y. when the name literally fell into my lap.
A message from the past
The night that I found my name, my grandfather, mother, and I were huddled together, carefully turning the pages of our family Bible, so as not to disturb either the disintegrating cover or the assortment of pressed flowers and scraps of memories that relatives of ours had once deemed important enough to save.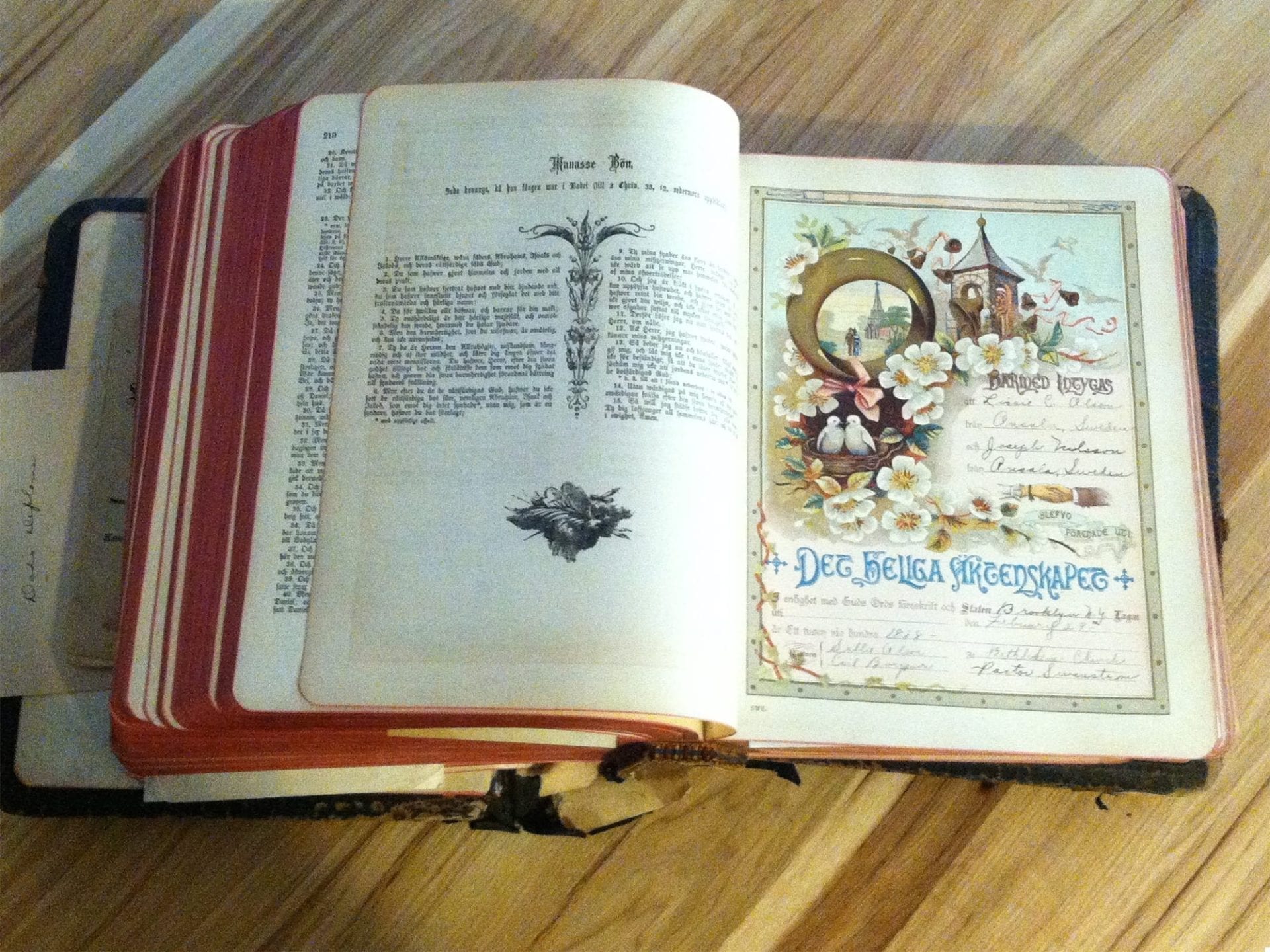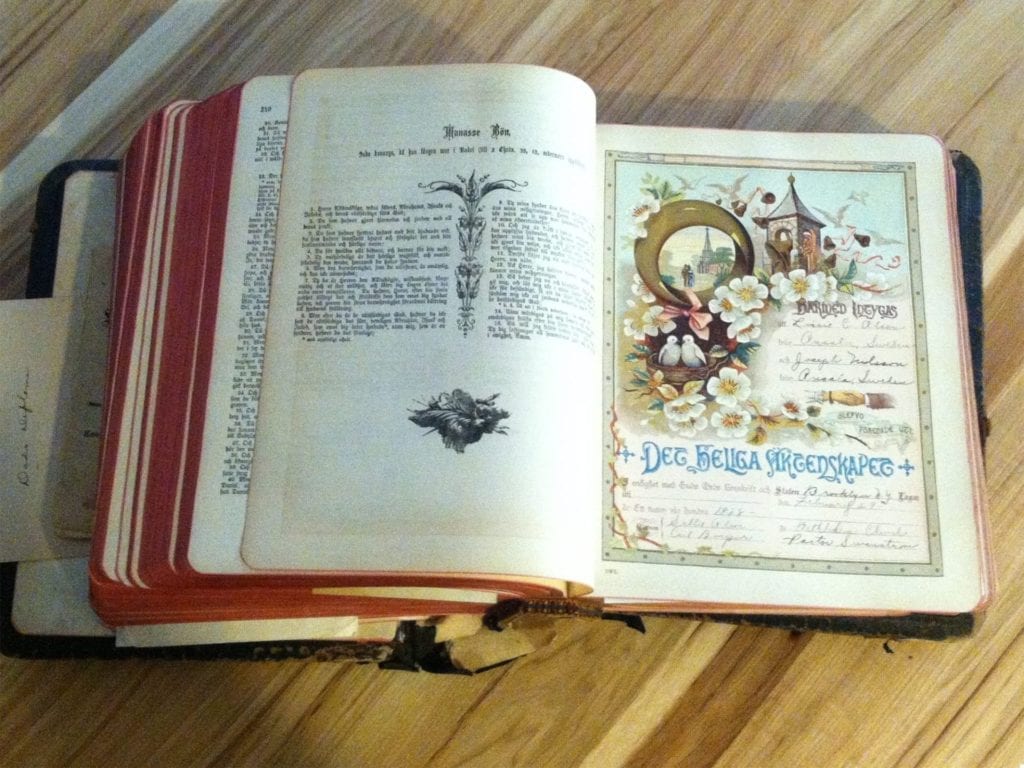 It was hard for us to puzzle out much of anything from a Bible written in Swedish, but one thing was clear as I examined the names on the cards, letters, and wedding invitations that spilled out from the pages and fluttered into my lap. Our family Bible once belonged to a different family.
My grandfather explained that a neighbor and fellow Swedish family in Brooklyn took in my great-grandmother when she was orphaned as an infant. That family was the Nilsson family and they raised Helen Leonora Peterson as their own.
Helen never used the name "Peterson," but never formally adopted the name "Nilsson" either. She would only formally change her name when she married John A. Nelson, my great grandfather. She would, however, inherit the Nilsson family Bible.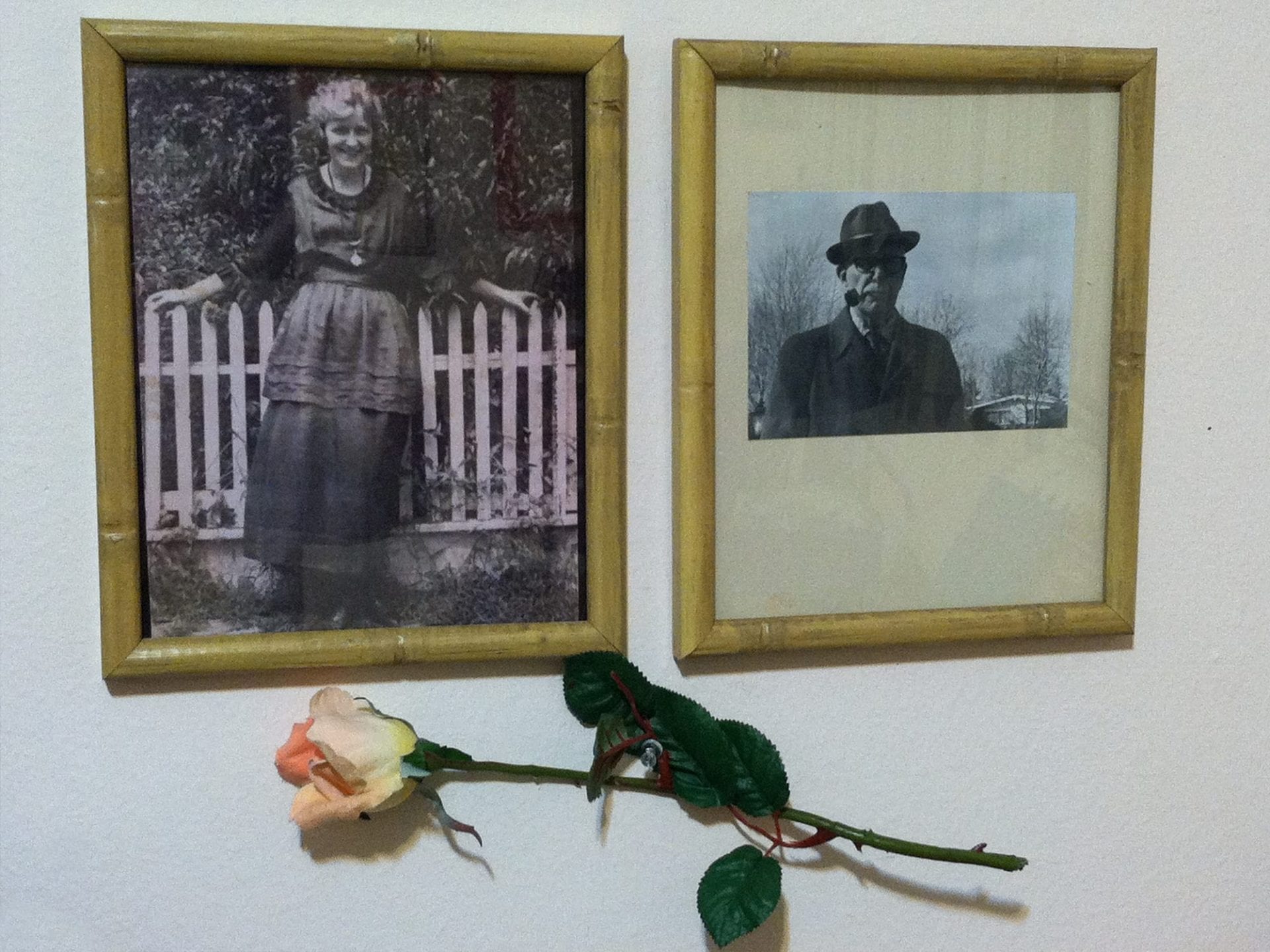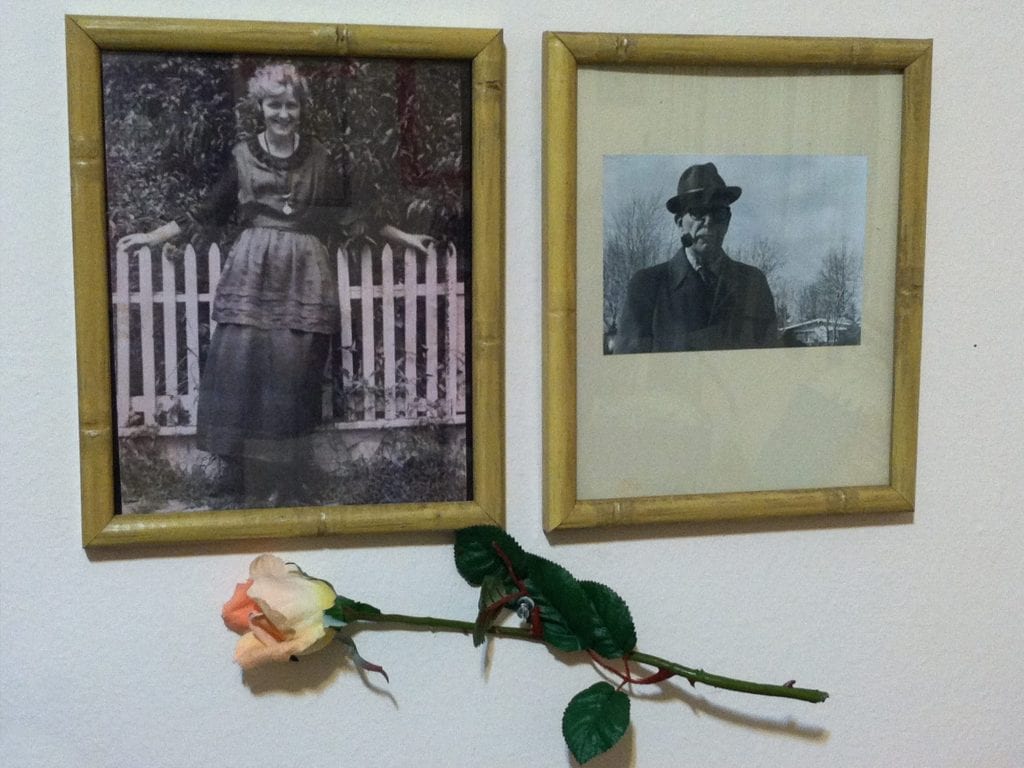 I thumbed through the pages of the Bible until I found the one page that briefly detailed my family's lineage. At the top of the page, there she was: Helen L. Nilsson Nelson. My mother recognized the cursive as Helen's and fondly noted that the page still smelled of cigars, something that brought back memories of being in her grandparents' home.
At that moment, I found my name.
Changing my name after divorce was a re-traumatization
Even many years after my divorce, it was painful when people immediately asked (or even congratulated) me about my marriage while I worked through the paperwork, fees, and systematic hoops that go along with changing a name.
And I do mean hoops. I had to publish my name change in a newspaper. The modern-day scarlet letter.
But I smiled through it all because I was excited to establish a new identity that was really mine and to formally adopt a name in honor of my great grandmother and a family that did something so fundamentally important for my family.
I was also excited because, somewhere along the way, I had answered for myself the internal question that I posed in the courtroom on that very dark day. Did I just borrow my last name? For me, the answer is yes. Once I started to love myself again, that name represented a part of my life that, while I don't wish to forget entirely, I don't want to remember every time someone asks me who I am.
Should you change your name when you get married?
The answer to that question is going to vary for different people in different situations and there is no right or wrong answer. Changing a name – or not – is a hard and deeply personal decision.
But it is a decision, not a given
One of the hardest things for me to wrestle with was the knowledge that changing my name now means that I probably won't change it again even if I get married. So, if I have children, it is likely that our last names will be different. This was not an easy decision to make, but it was the right decision for me.
I think it's important to realize that changing a name is not a given. It is a decision to consider carefully. Women do not have to change their names when they get married. Women do not have to have the same name as their children. Women do not have to change their names back if they get divorced.
For anyone considering a name change – whatever the reason – please know that this is your choice and only yours. To change your name is to change a part of you and it is perfectly acceptable to maintain that part of you for just as long as it feels right to do so. For you.
New beginnings
On my 35th birthday, I returned to a Cook County Courtroom and legally changed my name to Jennifer Nilsson.
Nearly seven years after that day when I stood in a similar room and feared I would suffocate from shame and grief, I could feel myself glowing from the anticipation of a new beginning. I've never been so happy to stand in line at the DMV (I didn't even blink when they asked for my marriage certificate), or visit the bank to order a new debit card.
When my new passport arrived in the mail, expedited by the good people at the State Department, I cried happy tears. That passport got its first stamp in December when I traveled to France to research a book I hope to write.
So what's in a name? A LOT
For me, this new name represents a fresh start. And, in the sweetest of ironies, while I spent years avoiding my name or the word "divorce," this new name gives me the inspiration and the courage to share my story publicly in the hope that it helps even one person considering a name change.
Sincerely,
Jennifer Nilsson
About the Author
Hi! I'm Jen!
I'm a freelance writer and travel blogger who quit my nine-to-five after my fiancé, Jeff, died of cancer at the age of 40. When he died, I realized that life is just too short to delay our dreams. Since my dream was to travel and write, I now travel and write full-time. Today I wear hiking boots instead of heels and collect experiences instead of things.
You might like