Museum Hack Saves the Day
Hey there! This post may contain affiliate links, which means I'll receive a commission if you purchase through my link, at no extra cost to you. Please see my legal page for more details.
A recent trip to New York City started out a bit gloomy as one of those mists utterly indifferent to umbrellas slowly soaked the city. But, an impromptu Museum Hack tour of the Metropolitan Museum of Art warmed our small group right up as we laughed our way through two hours of just plain fun.
Billing itself as "not your grandma's museum tour," I booked with Museum Hack to explore a different side of the Met. As with any museum, I often feel a nagging sense that I've missed out when I meander through the Met's massive halls on my own. And audio tours can be a bit stale. So, a guided tour with a little spunk seemed like a great way to freshen up my Met experience. And that's just what we got.
A little bit of spunk and a lot of laughter:
Our tour guide moved us through the museum on a crowded Saturday with the skill of a New Yorker who has seen her fair share of the crowds at Grand Central Station. She found quiet nooks where we could stand (or even sit our tired museum feet) as she gave us the history behind her favorite pieces and how they came to be at the Met.
An eight-inch, marble sculpture tucked into a huge room filled to the brim with statues could easily get overlooked. But our guide had us stand in front of the tiny, headless statue, which looks like an ordinary woman with some curves from the front. She explained to us that this is a rare steatopygous known as a symbol of fertility and instructed us all to move to the side view of the statue, which then revealed a huge backside. "A big ol' booty" she joked was the apparent sign of fertility in 4500 B.C.
Though we belly laugh at our bootylicious statue, our guide gives us a rather serious bit of history with a touch of feminist pride before sharing that this is the statue that helped the Met "break the internet" when they piggybacked off the famous backside of Kim Kardashian.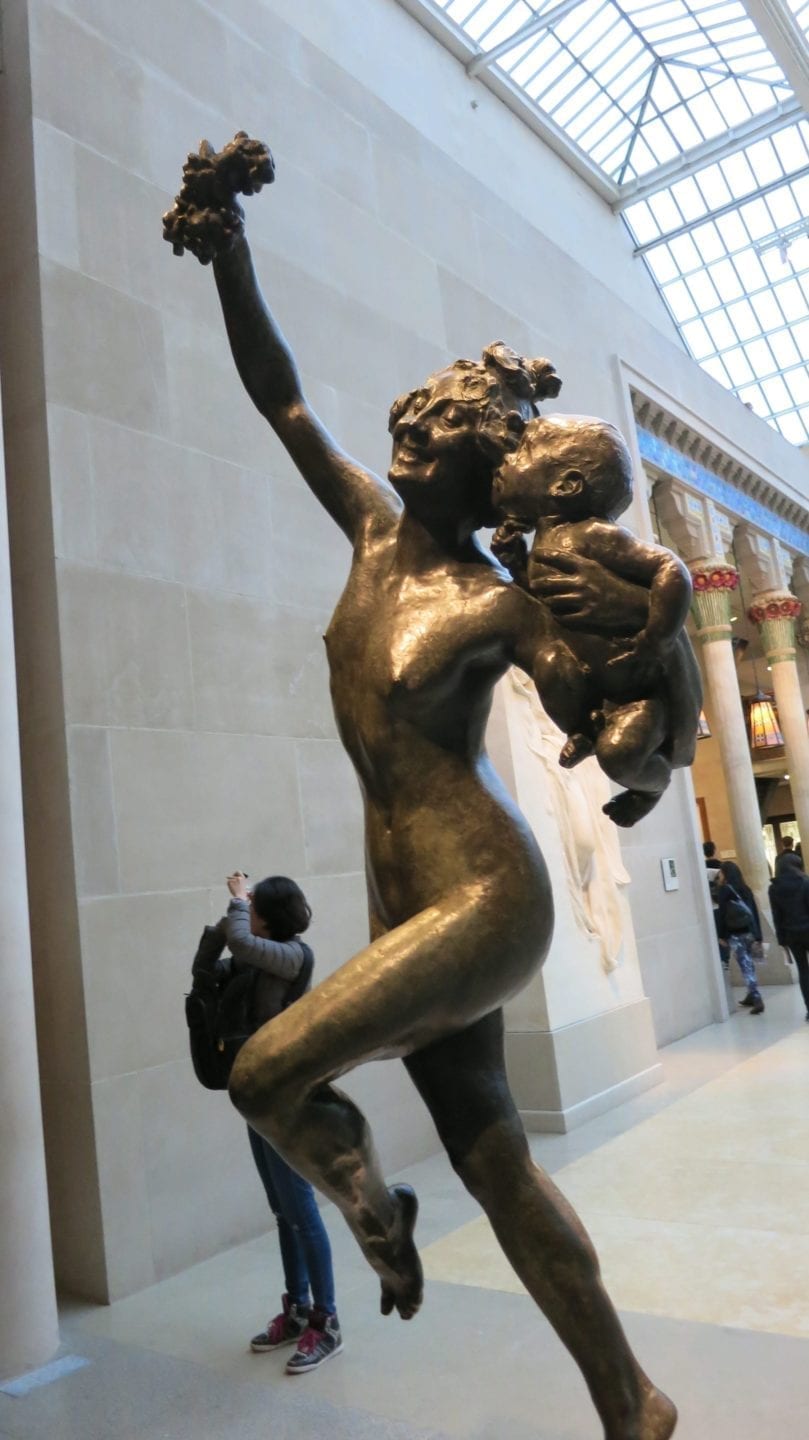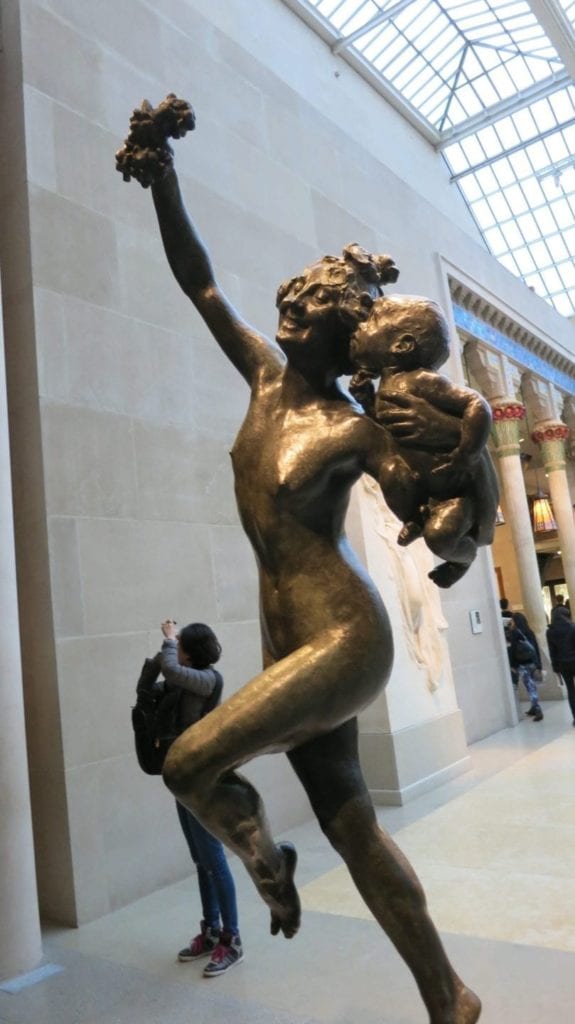 As we whisked our way through the museum, we are told to take a picture of a piece of work that inspires us for any reason at all. This created a fun, individualized treasure hunt as our guide showed us what moves her in the museum.
She shared that she is especially moved by Kiki Smith's interpretation of Lilith, a sculpture that the Met moves every six months giving the impression that Lilith is slowly creeping about the museum.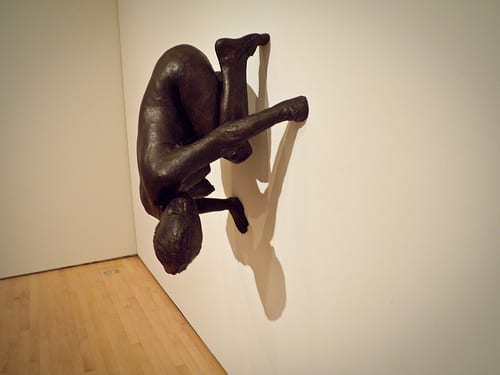 Again, it is a story of feminism that inspires our guide here. In Jewish folklore, Lilith was Adam's first wife but – says our guide – she ran into marital trouble when she insisted on being treating as equal and (gasp!) even being on top when they got, err, biblical with each other. (God would later create Eve from Adam's rib, thereby avoiding any of this individual thought that got our Lilith in so much trouble.)
The legends don't get any kinder for Lilith. When she refuses to return to Eden and couples up with the Archangel Samael, God takes away their demon child and Lilith takes out her revenge on newborn babies everywhere. It is to protect newborns from the wrath of Lilith that people hung amulets about the beds of newborns.
It is the fact that our tour guide is so intrigued in the feminist reclamation of Lilith as a symbol of power and independence that makes her part history lesson part theology lesson so interesting.
And that's why a Museum Hack tour is such a cool way to explore a museum. You get to see the museum world through the eyes and the interests of another person.
And, by the time we walked outside to head to our next NYC stop on that gloomy Saturday, the sun was out again.
About the Author
Hi! I'm Jen!
I'm a freelance writer and travel blogger who quit my nine-to-five after my fiancé, Jeff, died of cancer at the age of 40. When he died, I realized that life is just too short to delay our dreams. Since my dream was to travel and write, I now travel and write full-time. Today I wear hiking boots instead of heels and collect experiences instead of things.