Day 16 on the Norte: Vidiago to Llanes, A New Friend
Hey there! This post may contain affiliate links, which means I'll receive a commission if you purchase through my link, at no extra cost to you. Please see my legal page for more details.
The Day That We Made a New Friend
Sometimes on the Camino del Norte, it seems that you walk toward a destination for three days. That's how it felt when we got to Llanes. We are finally here! But we made it and we relished in being in a large town where we could find necessities…like mustard and socks.
Like Mustard and Socks, You Ask?
It's funny the things that become important to you when you're carrying everything on your back.
I brought just three pairs of socks in my backpack due to space issues and debated leaving the third pair behind. By the time the Camino ended, I was carrying six pairs of socks and debating purchasing more. I couldn't keep my feet dry enough, which meant constantly changing and washing socks.
Speaking of dry, the sandwiches along the route were bone dry. Achingly dry. Scrape-the-roof-of-your-mouth dry. Thank GOD for the mustard that Lizz squeezed into her bag.
In Llanes, we were able to restock on our diminishing supplies of the necessities, and I can't overstate how important it is to have a full supply of the things that bring comfort when you have nothing but a few shirts, a few pairs of socks and a jar of mustard on your back.
Taking a Break on the Camino
Our bodies ached. My journal from this day states: "It is hard to write this due to a blood blister on my right hand from where I touched a stinging plant yesterday. There are two blisters on my right and one threatening on my left hand. I am covered in bug bites that are swelling, cracking and bleeding. Basically, my body is asking for a break."
We decided to take a break, checking into a hotel for two nights in Llanes and enjoying the idea of an entire day with absolutely no walking ahead of us.
Making a New Friend on the Camino del Norte
After checking into a hotel room, we walked around Llanes and, twice, passed an elderly gentleman dressed in a three-piece suit and hat, selling hand-painted artwork in the rain.
When we walked passed him once again, he was packing up his artwork and we noticed that there was nobody there to help him. We offered a hand and before we knew it, we were marching down the main street of Llanes pushing his artwork on a cart through the crowd and through the rain.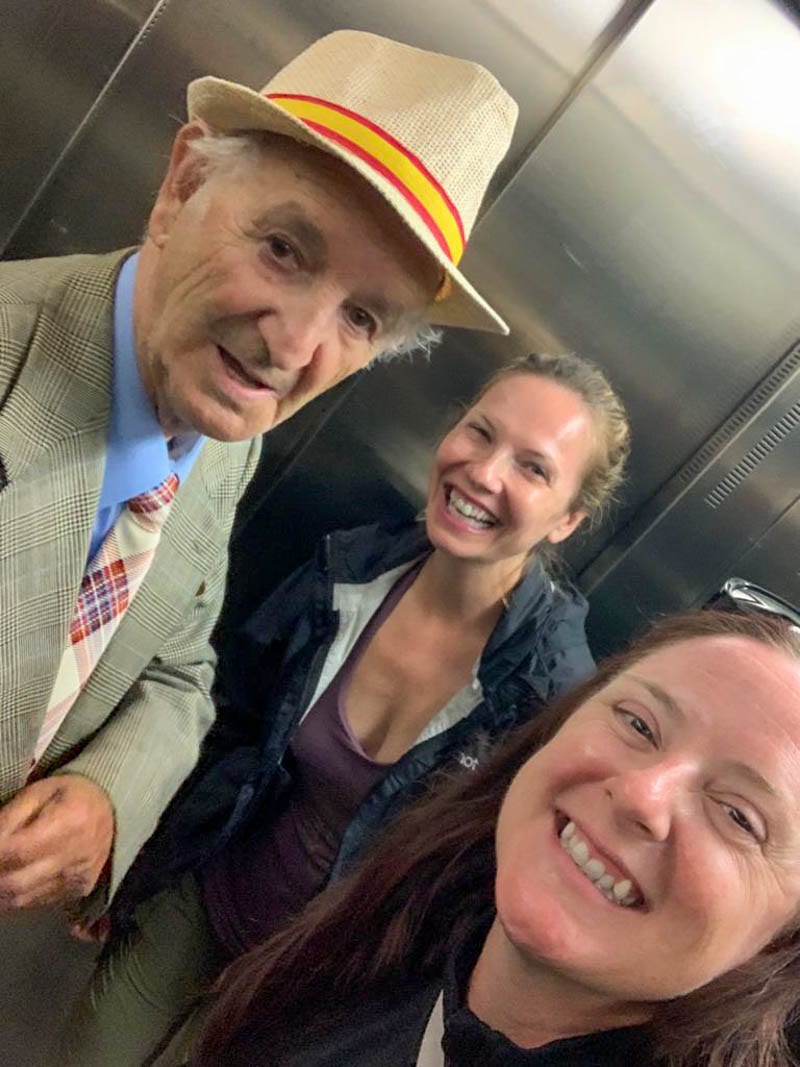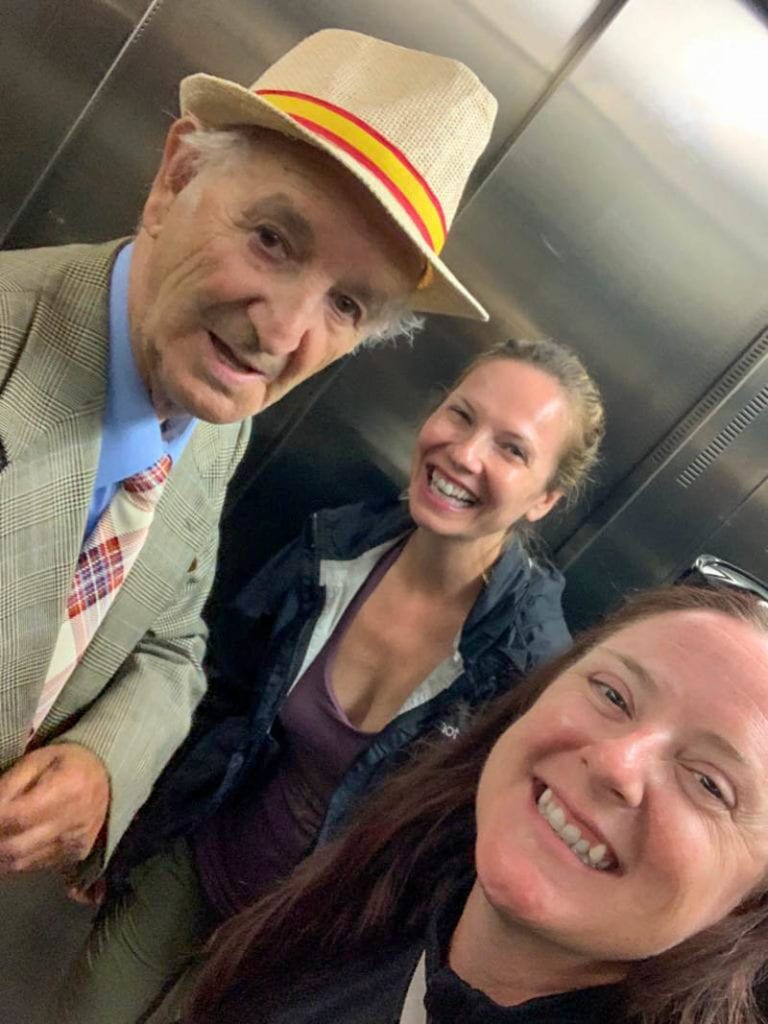 After a quick stop at the candy store where the gentleman purchased us mints for our efforts, and after we got his artwork stored safely away in a storage unit nearby, Lizz and I relaxed into a pasta dinner before heading to bed with the idea of sleeping in blissfully late.
Of course…we should have expected to wake up early to a party outside. It's Spain after all!
Where to Stay in Llanes
Lessons Learned on the Camino del Norte:
You can never have enough socks. Or mustard.
Tips from a Post-Camino del Norte Perspective:
I've said it before and I'll say it again. When your body needs a break, take it.
Our Pilgrimage Stats After Day 16 on the Camino del Norte: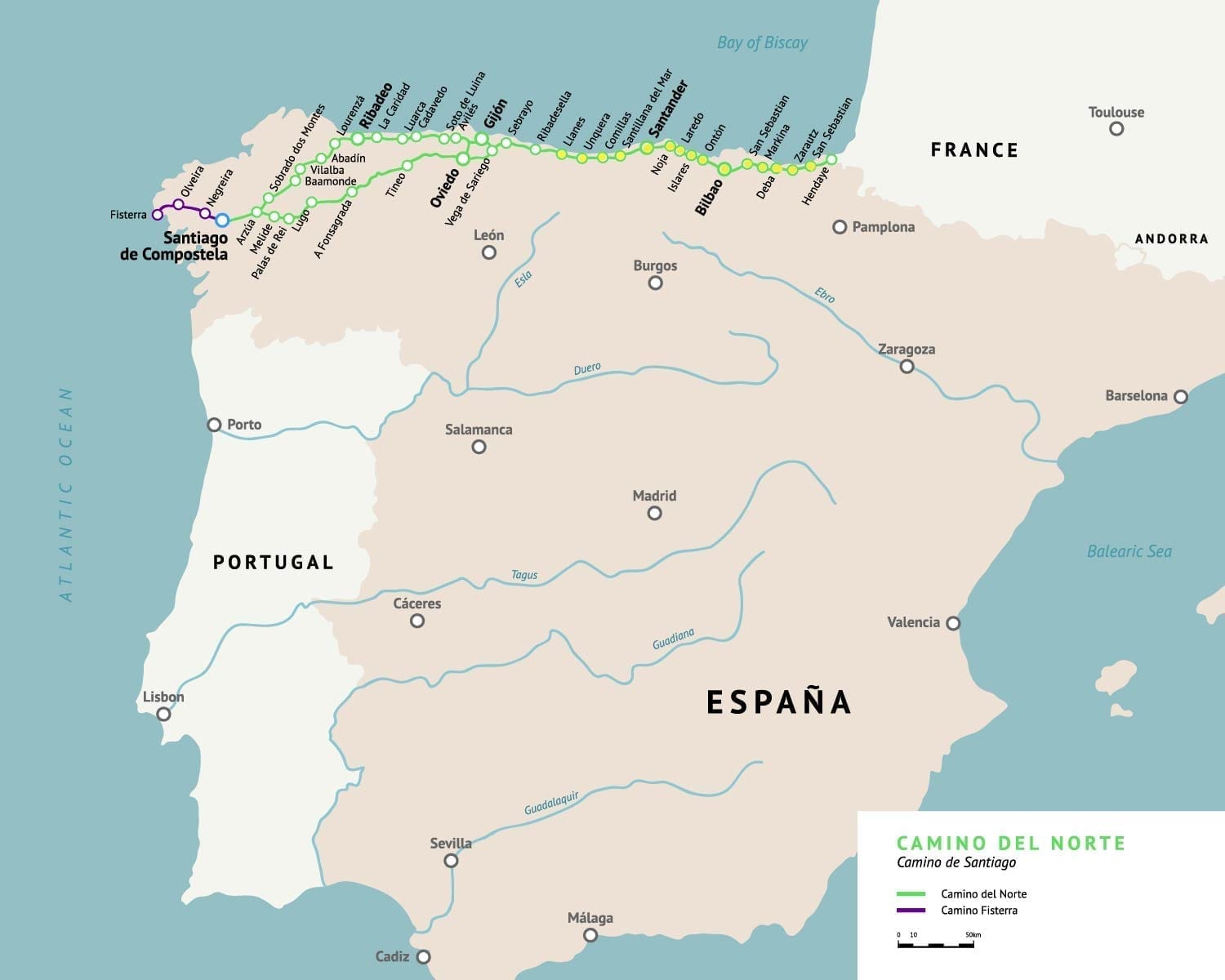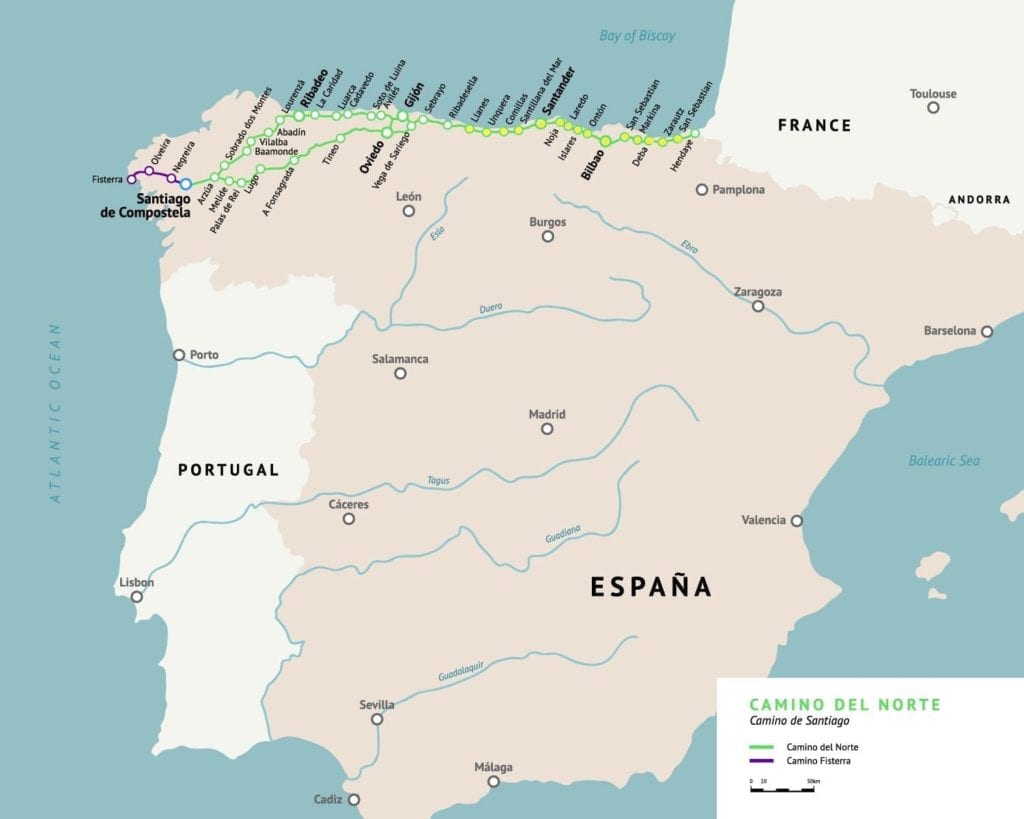 Stage Miles: 6
Actual Miles Walked: 8 (13 kilometers)
Bus forward Miles: 0
Total Miles Walked So Far: 196 (315 (kilometers)