First Snowfall and a Girls' Trip to Remember
Hey there! This post may contain affiliate links, which means I'll receive a commission if you purchase through my link, at no extra cost to you. Please see my legal page for more details.
As I watch the first snowfall of the season drift past my window, I can't help but think about where I was almost exactly one year ago when the first snow fell on the Chicago area.
I was three hours west of the city in beautiful Galena, Ill. with four of my best girlfriends snuggled up around the fire with a bottle of wine. The snow held off just long enough for us to take our time on our road trip and hit a couple of stops along the Northwest Loop of the Northern Illinois Wine Trail.
First stop: Famous Fossil Vineyard and Winery, so named for the many fossils that were discovered while the vineyard was planted. There we were greeted by one of the owners, Pam Rossman, who was staffing the tasting room and ready to pour. At Famous Fossil, the wines are made from the cold-weather grapes from the surrounding land in Freeport, Ill. or from grapes purchased from nearby vineyards in northern and central Illinois. It is an unapologetically Midwest flavor at Famous Fossil.
On to the Rocky Waters Vineyard and its lodge-like tasting room that seems to blend right in with the natural landscape of the northwest Illinois hills. Owners Jared & Phyllis Spahn even built their sprawling deck around a tree – leaving the large trunk just as they found it rather than it cut it down.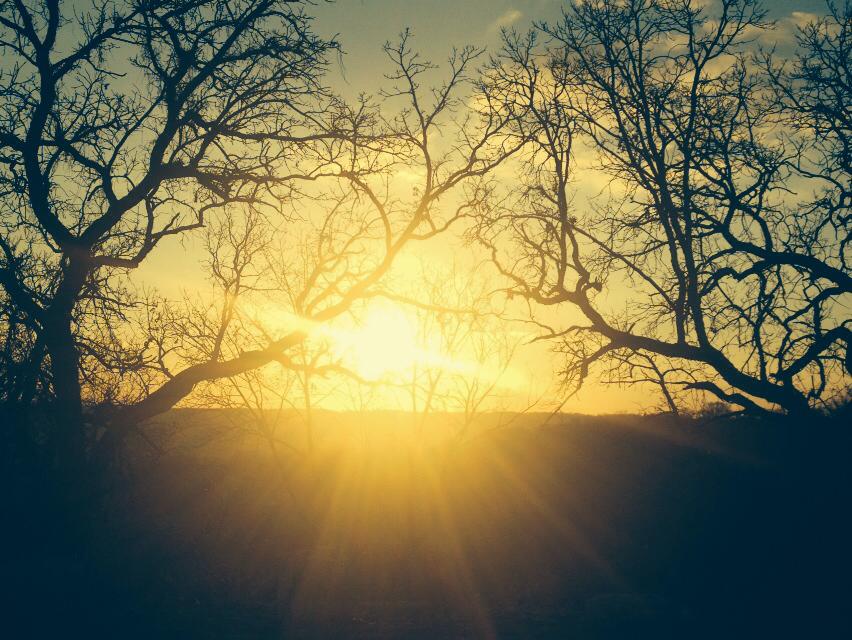 Located on 112 acres of land in Hanover (just outside of Galena) this is an ideal place to cozy up to the bar with its wooded tabletop still featuring the rings of the trees that made it. And that's just what we did, sinking into the deeply cushioned couches in front of the fireplace with a glass of our favorite wines from our tasting.
My favorite wine here is the Pear Tree Blush. But, fear not, no pears were hurt in the making of this wine. The vines were simply planted around a pear tree and the falling fruit from the tree sweetens the soil and the grapes.
With snow on the horizon, we reluctantly pulled ourselves off the couches and made our way to the Eagle Ridge Resort & Spa in Galena where we had just enough time to hit the General Store (yes it's really called the General Store!) and check in before the snow quickly surrounded our four-bedroom villa.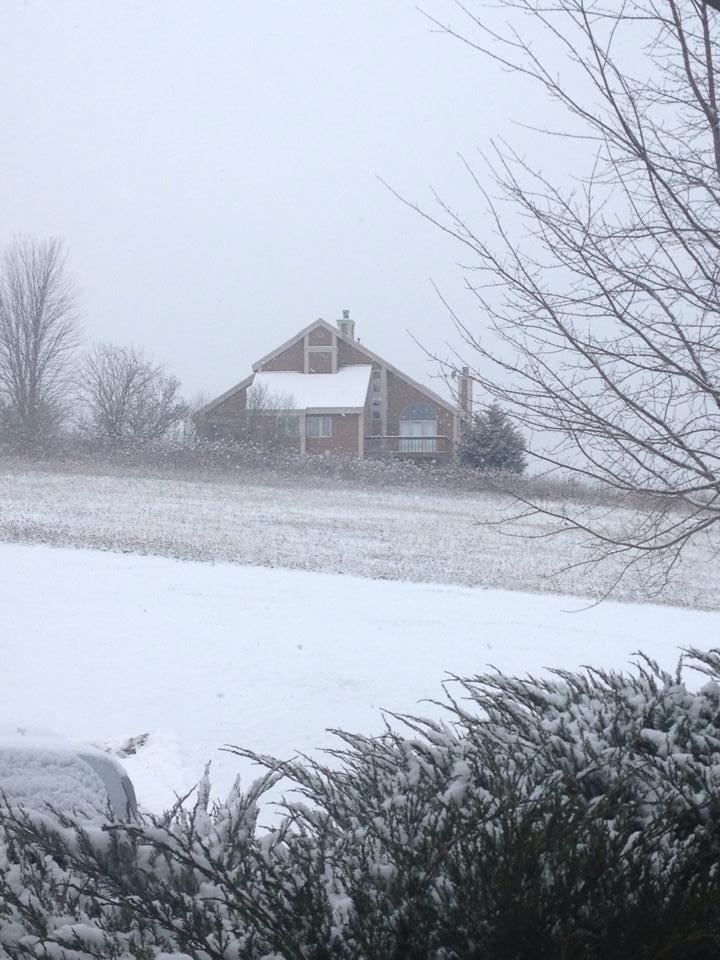 We were delighted to find a few (more) bottles of wine in our villa thanks to the Galena/Jo Daviess County Convention and Visitors Bureau, which we enjoyed while getting ready to head into downtown Galena (by way of a lovely local cab driver in a minivan).
Our evening was unforgettable. But then any evening that starts out with dinner at One Eleven Main (conveniently located on 111 N. Main St.) is going to be a good one, especially when owner Jack Coulter is involved. Lucky for us, Jack plopped down at our table and spoiled us with his favorite dishes and cocktails as well as stories of the beautiful three-story brick building surrounding us that once served as Illinois' first mortuary.
Jack and his wife purchased the building with the plan of creating a Main Street restaurant specializing in cuisine from local farmers and producers. This they accomplished, hanging pictures of their local partners on the walls of the busy restaurant. But, Jack explained in his charming Irish accent, the second part of their plan never came to fruition.
They had dreamed of creating a sprawling living space out of the loft-like third floor of the building, but someone – or something – had other ideas. There is no doubt in Jack's mind that One Eleven is haunted. He cites odd occurrence after odd occurrence as they attempted to move into the space, but none so strange as the day his wife walked upstairs to find a woman playing with a pigeon in what would have been their living room. The woman disappeared (leaving behind the pigeon), and taking with her the last hope for a home at One Eleven Main.
Today the upstairs is mostly empty but for a piano. Jack took us upstairs to see if we could find any ghosts and, while we found no sign of spirits, we did find that there is nothing more exciting than wandering a dark, former mortuary with a good glass of red wine and getting our spook on. Perhaps it was lucky for us that no ghosts made a show that evening.
The girls and I, however, we did make for quite the show. Fueled with good food, good wine and ghost stories, we dominated the karaoke microphone at Gobbie's Sports Pub & Eatery (you're welcome Galena) before heading to Miss Kitty's Grape Escapes.
I've had many a good night at Miss Kitty's, often because Miss Kitty herself shows up to tend bar and showcase her (probably pink) hairstyle. We didn't get a chance to talk to Miss Kitty that night as we talked and laughed in the cozy, quirky lounge, but I did spot her the next day when I returned to see if I'd lost my favorite winter hat between the leopard-print seat cushions.
There she was, behind the bar (hair dyed brilliant platinum this time). And there was my hat, neatly placed on a coat rack in the case I might return.
Speaking of the next day…it started a little slow.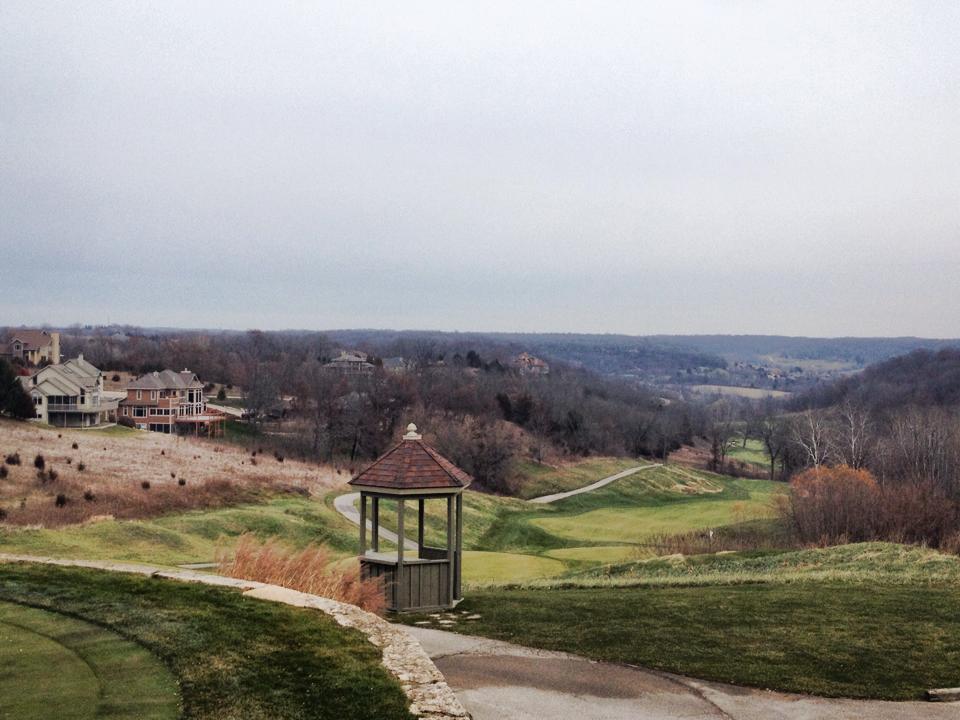 But we revived with a late lunch at the resort's Woodstone Restaurant, followed by some much-needed mulled wine at Galena Cellars Vineyard & Winery. This was the perfect place to restock our wine supplies before heading to Main Street for some shopping.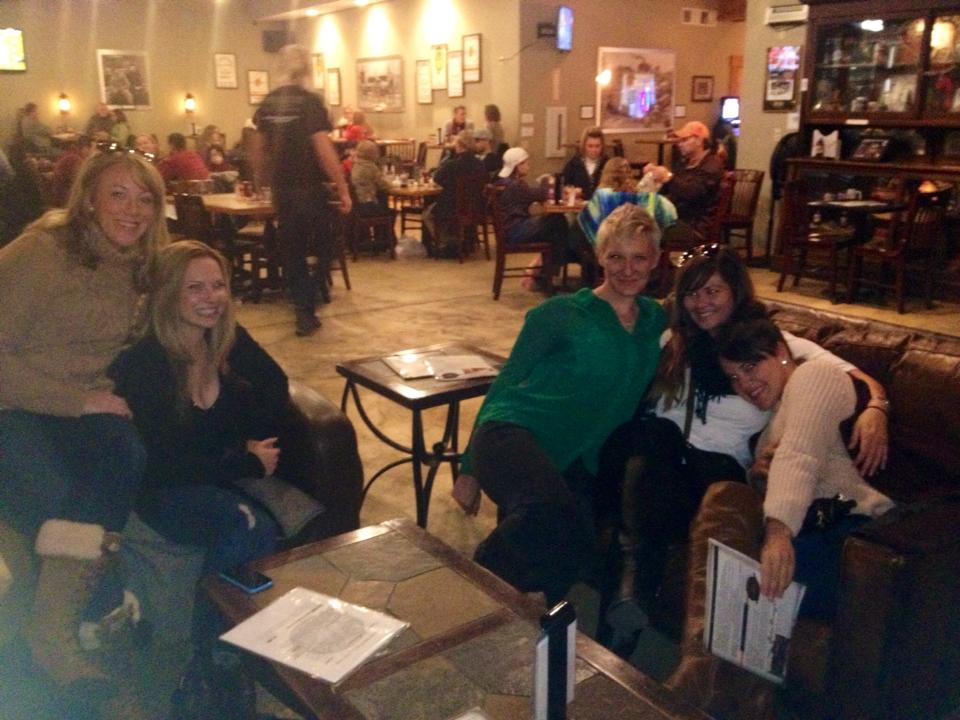 Because this was a girls' weekend, shopping ended with a stop for a drink. This time we needed to switch it up, so we hit the Galena Brewing Company for local brews and pub fare bolstered by local ingredients.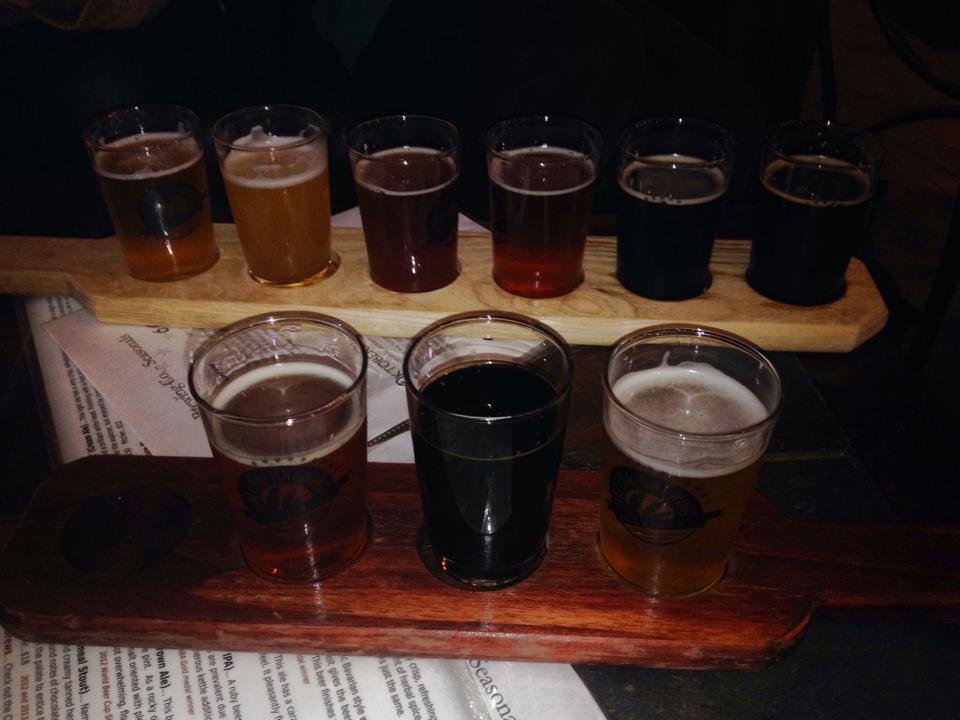 Arguably the best part of the weekend was yet to come as we ditched our snowy boots back at the villa and collapsed in exhausted but happy heaps onto the couches in front of a fire. And that's just where we stayed for hours of talking, belly laughing and friendship as the snow fell around us.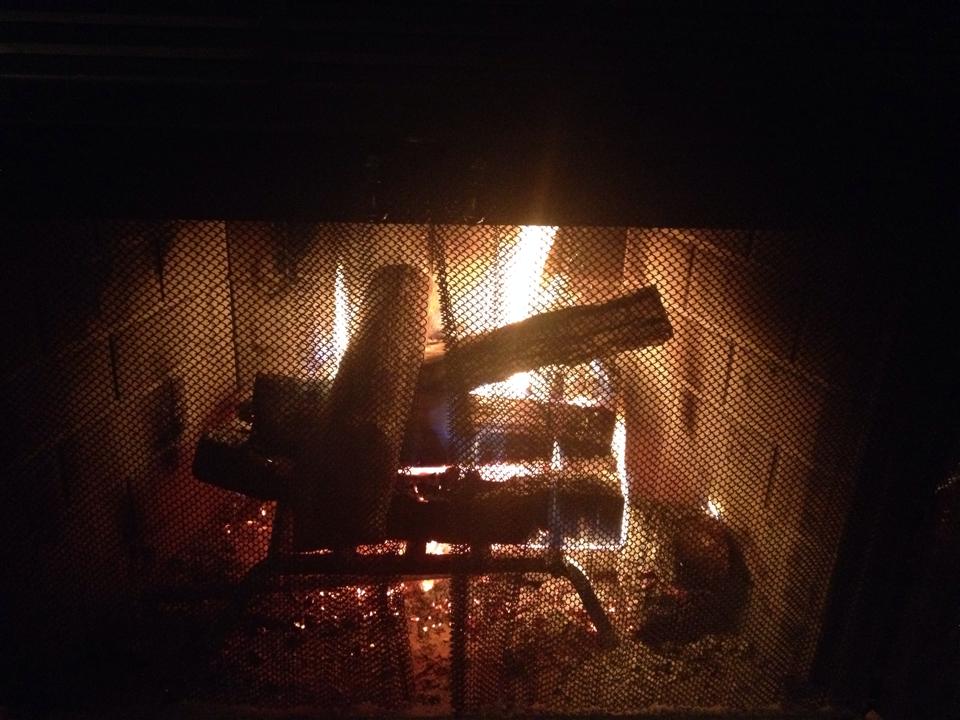 About the Author
Hi! I'm Jen!
I'm a freelance writer and travel blogger who quit my nine-to-five after my fiancé, Jeff, died of cancer at the age of 40. When he died, I realized that life is just too short to delay our dreams. Since my dream was to travel and write, I now travel and write full-time. Today I wear hiking boots instead of heels and collect experiences instead of things.