Recycling Contact Lens Packaging (and Lenses!)
Hey there! This post may contain affiliate links, which means I'll receive a commission if you purchase through my link, at no extra cost to you. Please see my legal page for more details.
Did you know that recycling contact lens packaging (and used lenses) is possible? It is! This includes:
➡️ recycling the used contact lenses
➡️ recycling contact lens packaging, called "blister packs"
➡️ recycling the foil on top of the contact lens packaging!
Amazing, right? I am allergic to most types of contact lenses, so I have to use daily lenses. For me, that's heartbreaking because I try to live a waste-free life. This daily opening of a single-use plastic container just guts me. 💔
But Bausch & Lomb teamed up with TerraCycle to recycle contact lens packaging, lenses, and even the foil tops on those pesky blister packs for FREE! It doesn't matter what your brand of contact lenses is. Bausch & Lomb will recycle them all!
Now I collect the lenses & packs when I travel & bring them home to be properly recycled.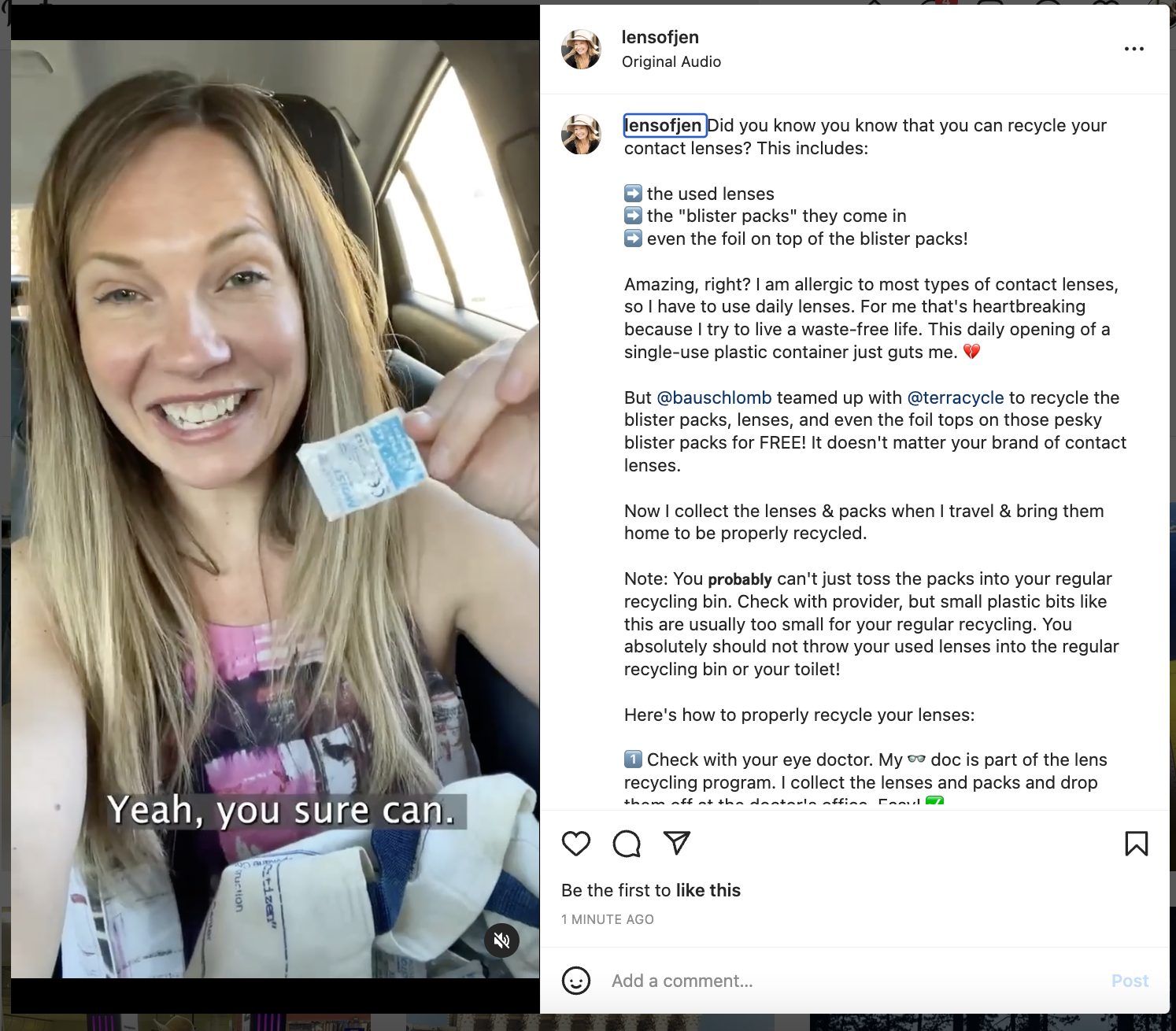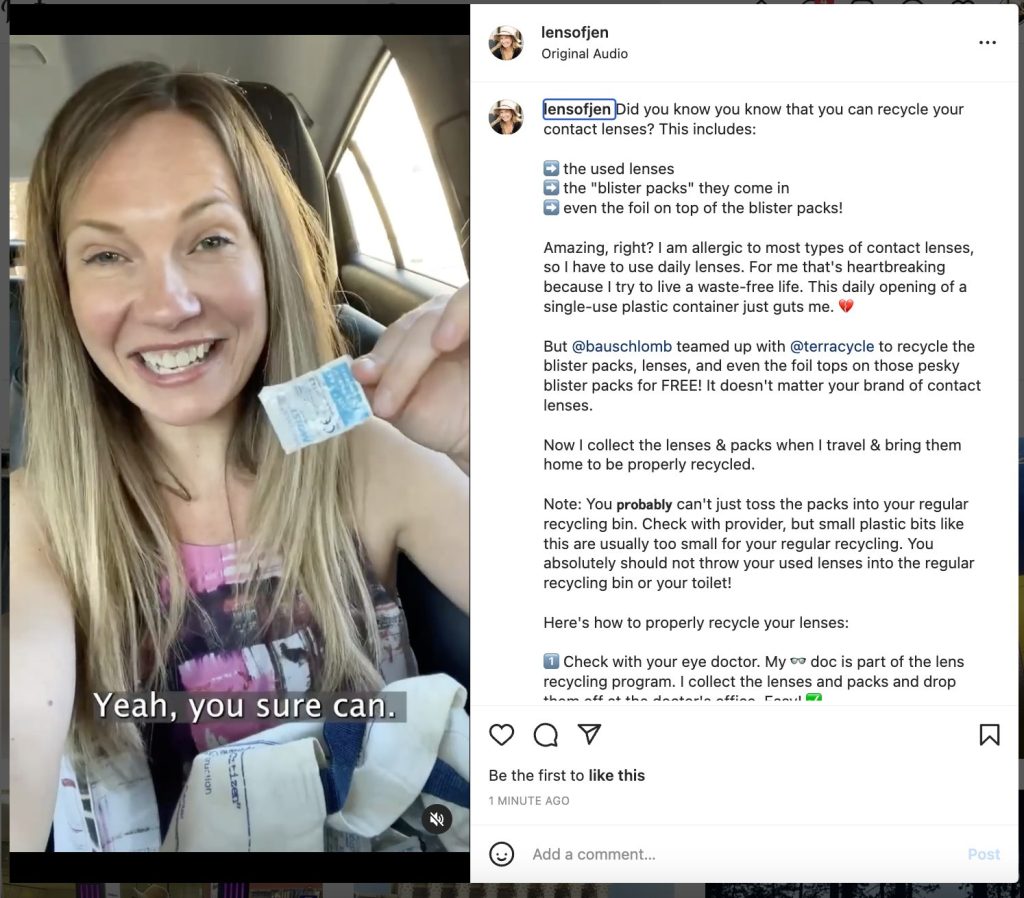 Note: You 𝗽𝗿𝗼𝗯𝗮𝗯𝗹𝘆 can't just recycle your contact lens packaging in your regular recycling bin. Check with your provider, but small plastic bits like this are usually too small for your regular recycling. You absolutely should not throw your used lenses into the regular recycling bin or your toilet!
Here's how to properly recycle your lenses:
1️⃣ Check with your eye doctor. My eye doc is part of the lens recycling program. I collect the lenses and packs and drop them off at the doctor's office. Easy! ✅
2️⃣ If your eye doctor doesn't take part in the recycling program, find a partner (in the USA) using this link: Bausch + Lomb ONE by ONE Free Recycling Program
3️⃣ If the above options are unavailable in your area, buy a contact lens recycling box from TerraCycle using this link: Contact Lenses and Packaging – Zero Waste Box™ *️⃣
*️⃣ Note: The special zero-waste box also takes all of those old cases you have sitting about the house. Once the box is filled, you mail it to TerraCycle. You can also buy the TerraCycle zero-waste box from the sustainable online shop EarthHero.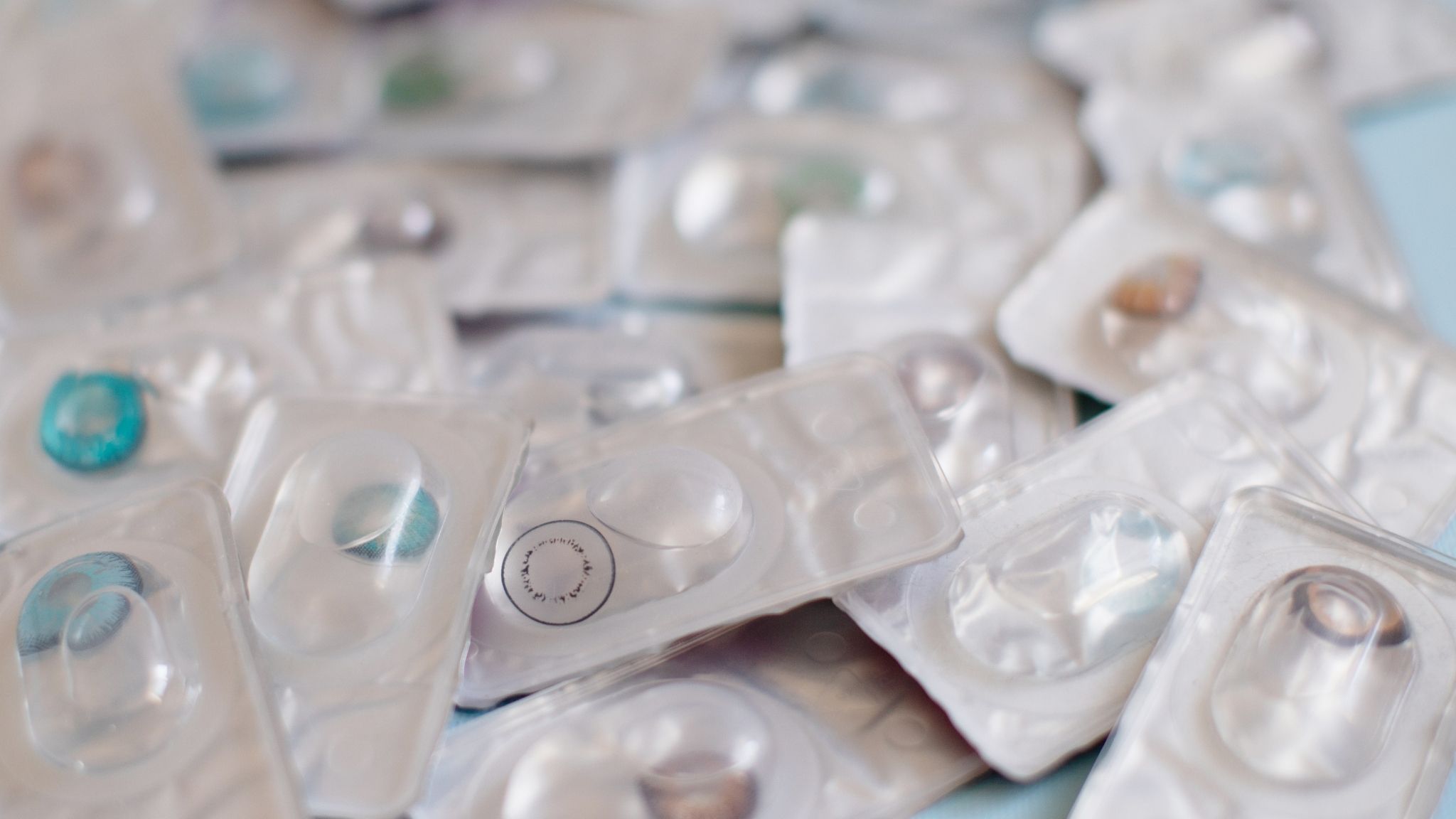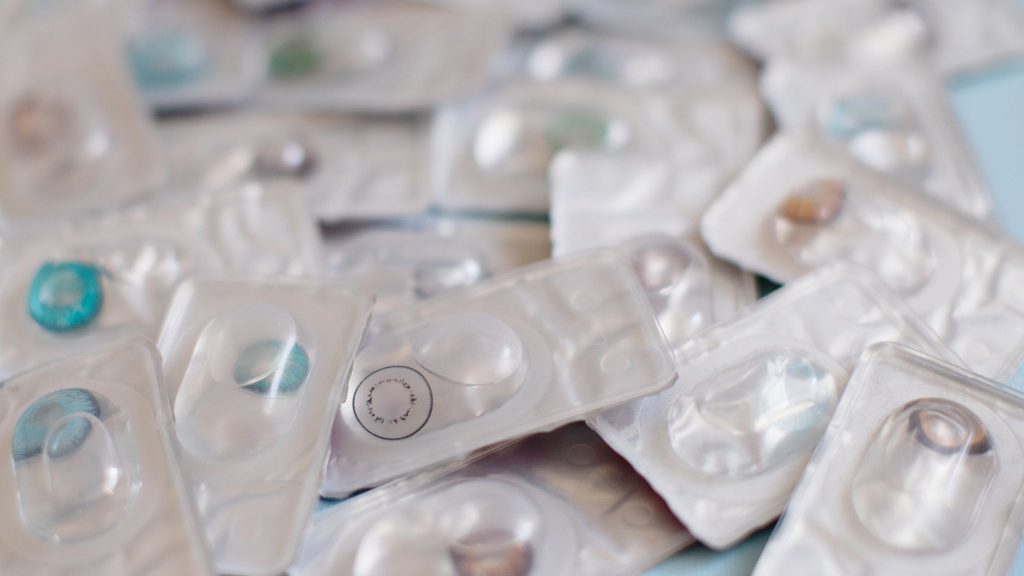 💃 Thanks to this program, more than 27 million units of contact lens materials have been recycled! 💃 That is so important when you consider that only nine percent of plastic gets recycled.
Thank you for your efforts to be more sustainable one decision at a time! For much more on sustainable living, see my sustainable resource section here.
About the Author
Hi! I'm Jen!
I'm a freelance writer and travel blogger who quit my nine-to-five after my fiancé, Jeff, died of cancer at the age of 40. When he died, I realized that life is just too short to delay our dreams. Since my dream was to travel and write, I now travel and write full-time. Today I wear hiking boots instead of heels and collect experiences instead of things.
You might like