Day 13: Bus forward to Santillana del Mar, walk to Comillas
Hey there! This post may contain affiliate links, which means I'll receive a commission if you purchase through my link, at no extra cost to you. Please see my legal page for more details.
The Day with a Camino Catch 22:
We took a taxi from Santander to the beautiful town of Santillana del Mar on Day 13 of walking the Camino del Norte. There we lounged in a café and enjoyed the quaint town square. Well, after I cleaned out the local pharmacy of all it had in Compeed, that is.
Gonna Be a Tough Day on the Camino del Norte
As I left Lizz to enjoy her coffee while I limped through the alleys of Santillana del Mar to the pharmacy, I wondered if I would make it through the day. We planned to walk 15 miles and I was struggling to walk 0.2 miles to the pharmacy. My hiking boots were strapped to my backpack since putting them on made my feet scream.
My right Achilles was just a world of hurt. The problem was, though, that overuse of my hiking sandals was causing blisters under and between the big and pointer toes of my left foot. A Camino Catch 22.
Could I walk 15 miles in my hiking sandals? We were about to find out.
I Trudge On…
The coastline scenery was beautiful, but I had hardly noticed by the time I collapsed into a chair for a soggy salad and a beer in Cóbreces. My spirits picked up a little as I peeled my sandals off my feet and watched the horses and buggies of the town cruise by.
But I scowled at the tuna fish and anchovy-infused olives on my salad. I never got behind the mixing of salad with fish and fish-flavored ingredients, but it was a battle I would lose in Spain. From here on out, Lizz and I would order our salads "sin atun".
…And On I Trudge
We limped into Comillas and set out in a mostly failed effort to find vegetables. But then we weren't willing to walk anywhere, so our options were limited to what was within a one-block radius!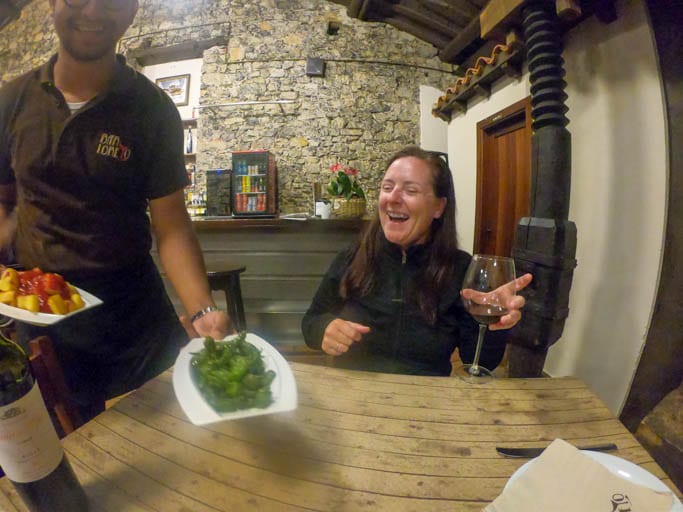 As much as the day was a hard one, I was really proud of myself for walking the entire planned stage and even prouder of Lizz for managing all of her aches and pains and still managing to see the beauty on Day 13.
Where to stay in Comillas
Lessons Learned on the Camino del Norte:
Tuna and anchovies are staple ingredients on salads along the Camino when there are vegetables to be found at all. If this is not a welcome addition to your greens, order your ensalada "sin atun".
Tips from a Post-Camino del Norte Perspective:
Put extra hair ties and pens somewhere in your backpack. I swear there must be a huge pile of these somewhere in Spain – just like there is a huge pile of missing socks somewhere behind your washing machine.
Our Pilgrimage Stats After day 13 on the Camino del Norte: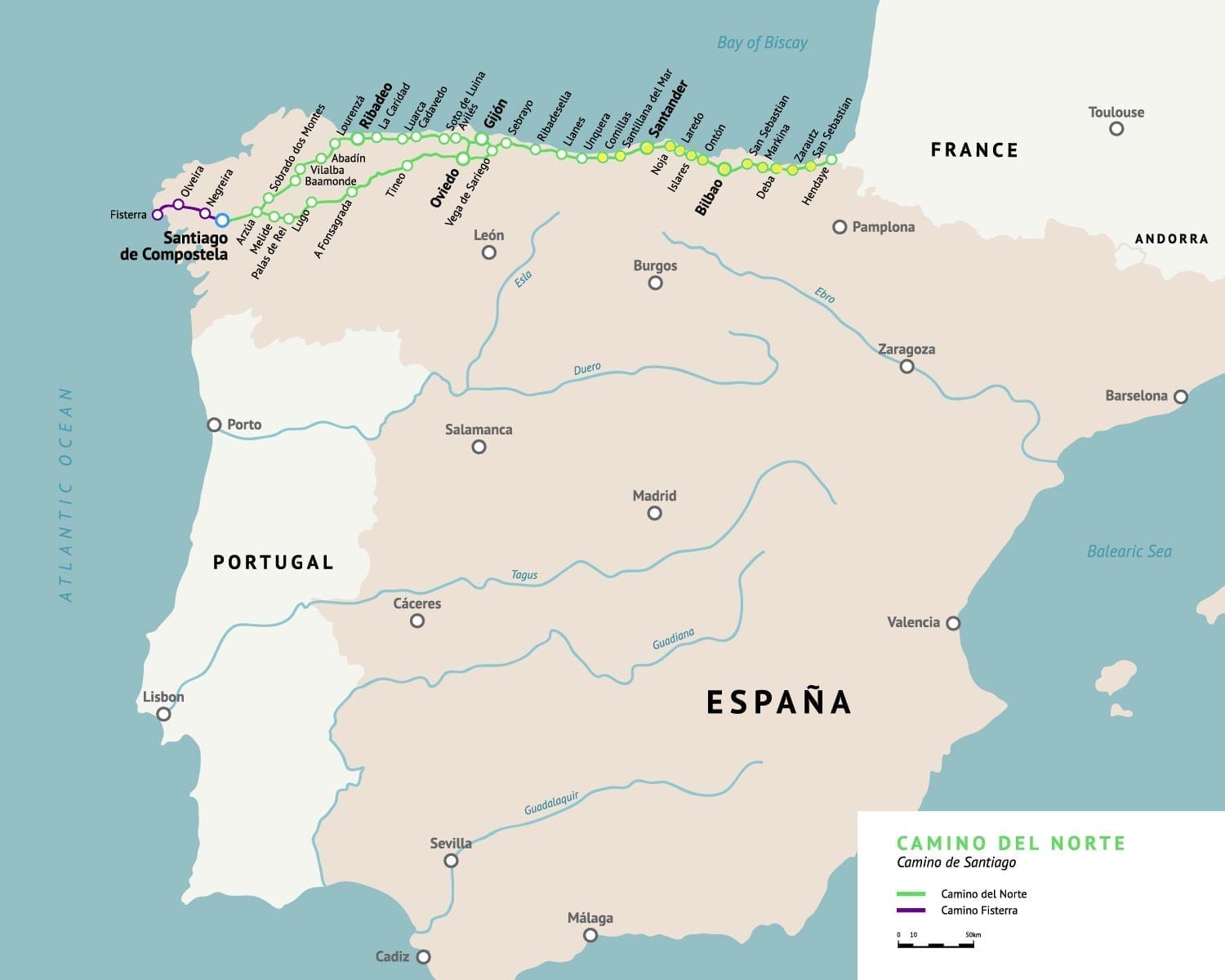 Stage Miles: 37
Actual Miles Walked: 15 (24 kilometers)
Bus forward Miles: 23
Total Miles Walked So Far: 160 (257 kilometers)
Additional Camino Resources
About the Author
Hi! I'm Jen!
I'm a freelance writer and travel blogger who quit my nine-to-five after my fiancé, Jeff, died of cancer at the age of 40. When he died, I realized that life is just too short to delay our dreams. Since my dream was to travel and write, I now travel and write full-time. Today I wear hiking boots instead of heels and collect experiences instead of things.