Lourenzá to Abadín on the Camino del Norte: Day 28
Hey there! This post may contain affiliate links, which means I'll receive a commission if you purchase through my link, at no extra cost to you. Please see my legal page for more details.
The Day We Climbed a Mountain… On Purpose:
I woke up on in Lourenzá ready to roll. Having been the biggest grump on the Camino del Norte on Day 27, I wanted to make up for it on Day 28 with a good attitude and an epic experience. And the Camino provided.
We enjoyed a leisurely, flat walk to the beautiful Galician town of Mondoñedo where we ate an early lunch with fellow pilgrims at a bustling café beside an outdoor market – all shaded by the steeple of a 13th-century cathedral.
Over lunch, I assured my fellow pilgrims that it was OK to walk faster or slower than the rest of the group. There were four of us merry pilgrims now and it is hard to keep that many people together over long distances.
This all stemmed from my meltdown of the previous day when I felt that I was holding the group up because I was having a really slow (and really painful) day. It was also apt timing because we were about to embark on a steep, six-mile climb through the mountains.
As it turns out, the leisurely lunches that Lizz and I tended to enjoy on our pilgrimage drove our walking partners a little bit crazy. Margo's walking style was to "get it done" and Alicia had no interest in the beers that Lizz and I tended to nurse while watching the people walk by.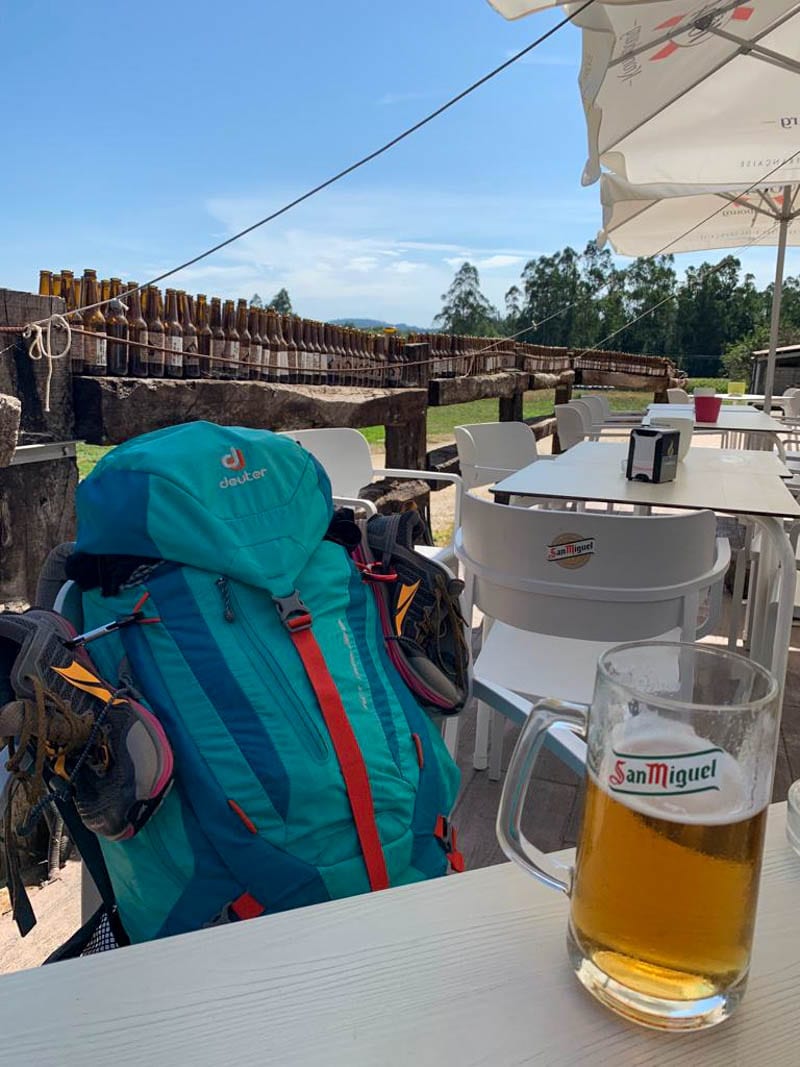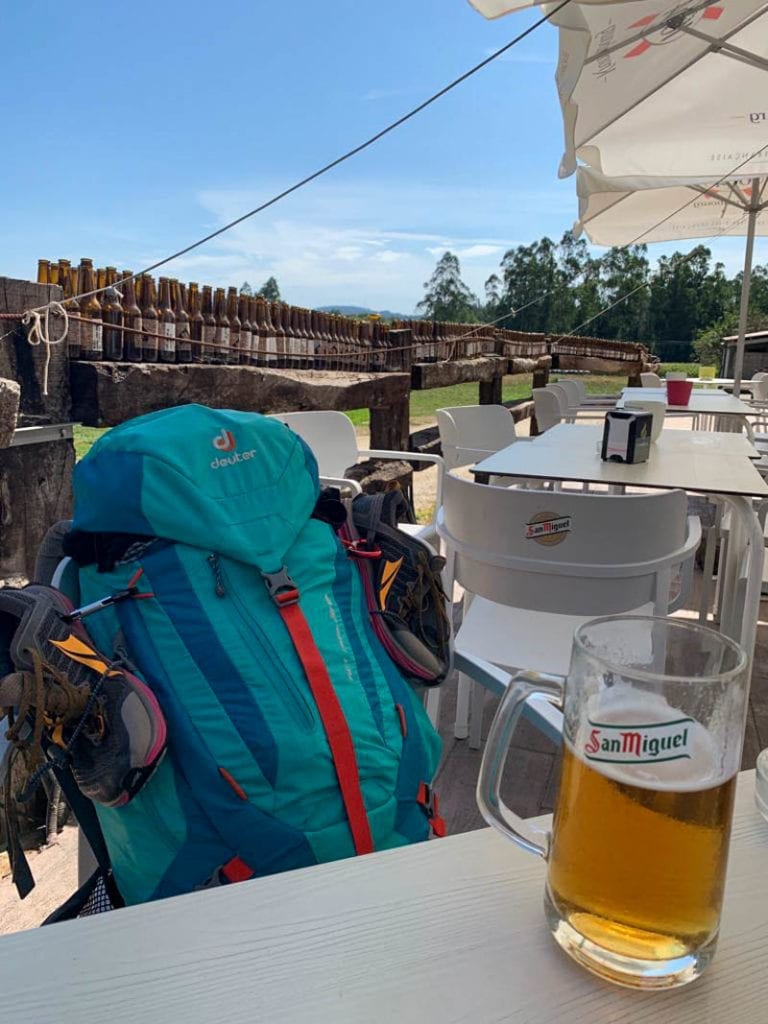 Armed with the information for our albergue in Abadín, both Margo and Alicia set off at different times, choosing to start their climb out of Mondoñedo as soon as they finished their lunches.
Lizz and I watched them weave their way out of the market…and ordered another round.
A Lost Pilgrim on the Camino del Norte
About five minutes after we finally set off on our own climb, Lizz received a call from Alicia who had immediately gotten lost upon heading off on her own.
It should be noted that – at the age of just 18 – Alicia was probably the youngest solo pilgrim on the Camino del Norte. We were often in awe of her courage; we were also often enraged by her lack of preparedness. Oh, to be 18 again.
Since Alicia had yet to download the "bible," the Buen Camino app (and map), she couldn't find her way out of town. A furious Lizz marched back down the hill to meet Alicia at the same café we had just vacated.
Settling onto a sunlight bench for a mini nap, I smiled to myself as I thought of poor Alicia watching Lizz – a former Naval boot camp instructor – storm down the hill toward her.
Nah, I'm not even going to sugar coat it like that. I flat out laughed.
A handsome pilgrim rounding the corner just then found me sprawled out on a bench hysterically giggling and wiping away tears of laughter. He must have decided that I wasn't too crazy because he plopped down next to me and explained that I wasn't going to be laughing for long.
"That's the trail," he said pointing at a path going straight up over a mountain with tiny little windmills at the top. I squinted against the sun and the horror of it. "It is," he said when I protested that it couldn't be true. Now it was his turn to laugh.
Pointing a different direction he explained that we could take a shorter, flatter (though still steep) route through a few different towns if we couldn't handle the climb.
A still pissed-off Lizz and a sheepish Alicia soon rounded the same corner and I repeated what I had heard and that we could opt for a shortcut. Lizz was mad enough to storm up three mountains and Alicia was too scared to say words, so up the mountain we went!
Those windmills weren't little…and neither was that hill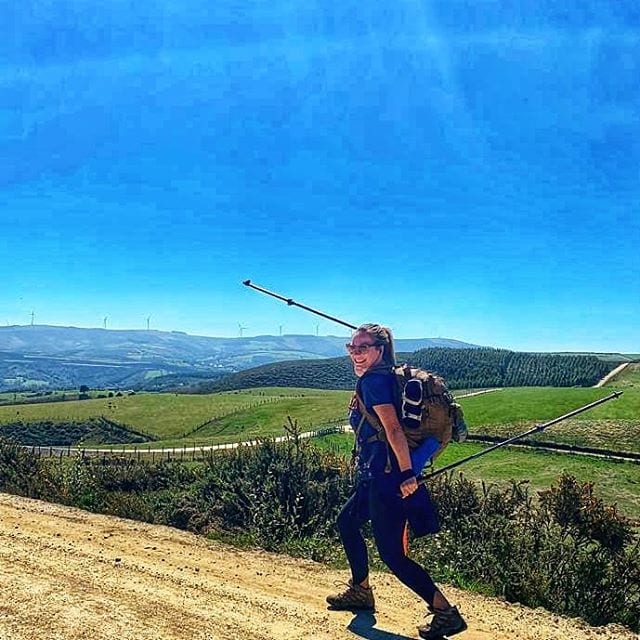 It was so hard. And it was so awesome. We cried, grumbled and laughed our way up that hill. At the top, we were rewarded with panoramic views from beneath the mammoth windmills and we were greeted by a band of wild horses.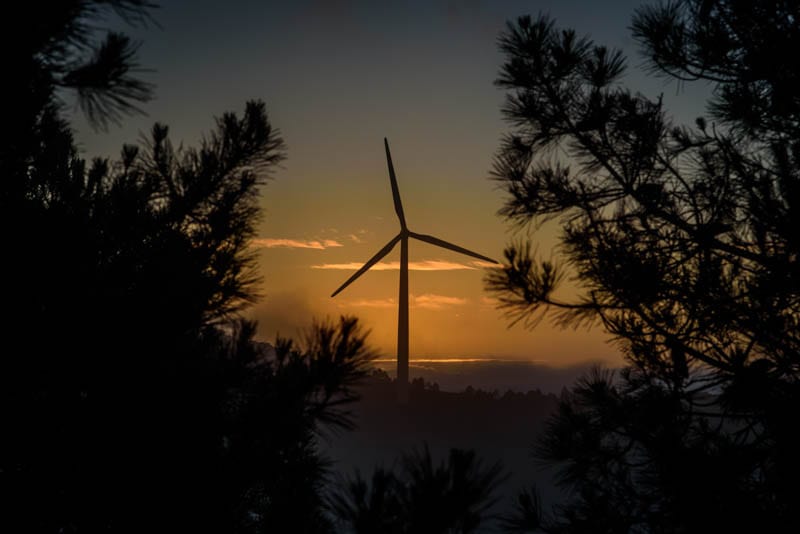 When I think back to my pilgrimage on the Camino del Norte, it is standing at the top of that mountainous trail that I think of – even before I think of the triumphant moment when we finally walked into Santiago de Compostela
At dinner that night we swapped tales of the day with Margo and accepted the rounds of shots that our server kept bringing to our table.
It was a hard but beautiful day. The best kind of day there is on the Camino de Santiago.
Where to Stay in Abadín
We stayed at the Albergue Xabarin, which you can book in advance. We booked a room with four bunks for the four of us. I highly recommend this albergue. It is clean with full laundry and kitchen facilities and an outdoor area for lounging in the sun after your Camino stage.
We walked across the street to the Restaurante Niza and had a lovely meal.
Lessons Learned on the Camino del Norte:
Your worst day on the Camino may be preceded or followed by your best day. The ups and downs are dramatic and unexpected.
When choosing your route out of Mondoñedo, choose based on the weather. We heard a horrible story of someone who took the long, steep trail in foggy weather and there was no view at the top. Honestly, the difficulty of this route is only worth it for the view.
Tips from a Post-Camino del Norte Perspective:
Download the Buen Camino app or another app with a map before you set out. Even though the way is marked, there are multiple detours and route options and it can be confusing.
Our Pilgrimage Stats on the Camino del Norte After Day 28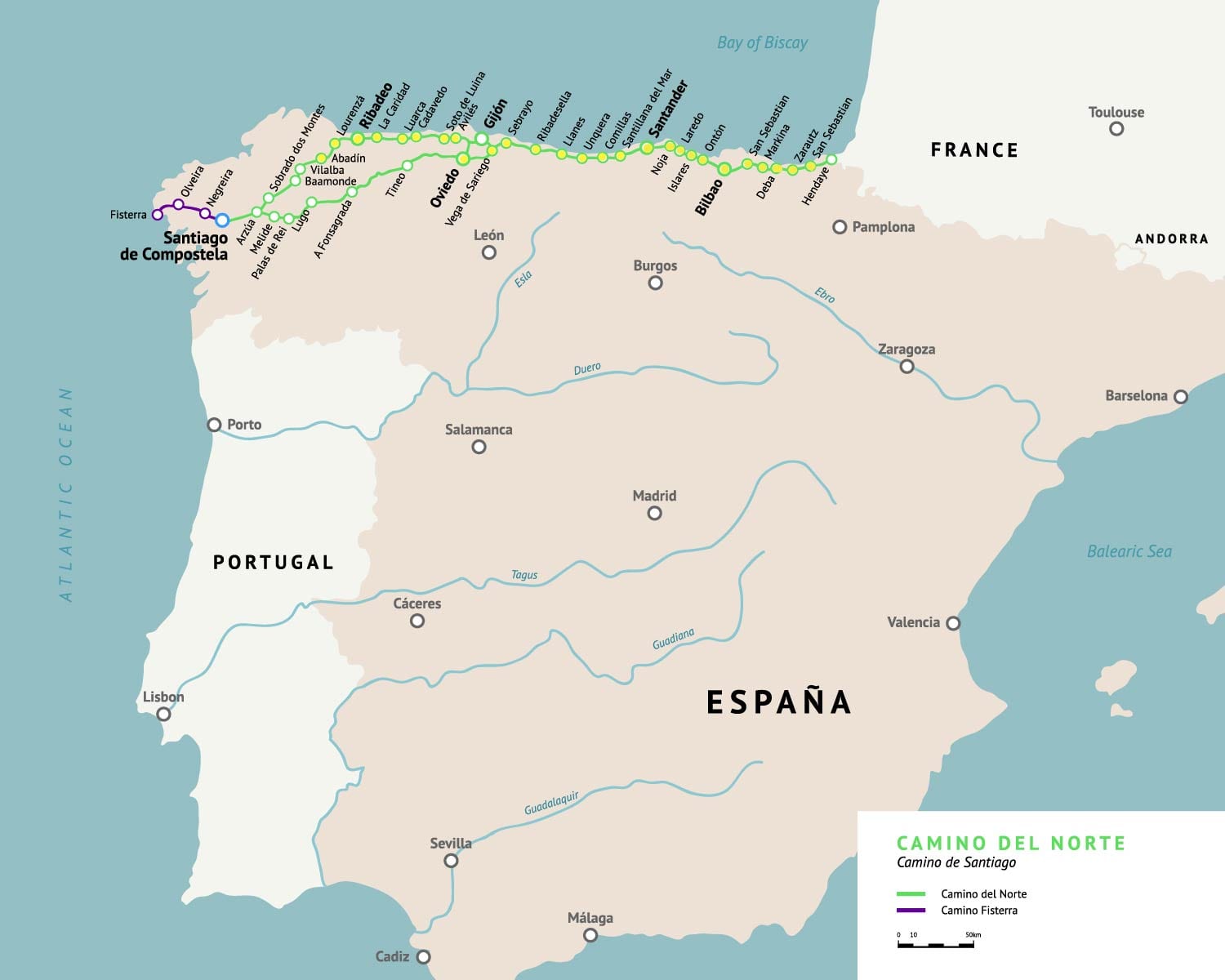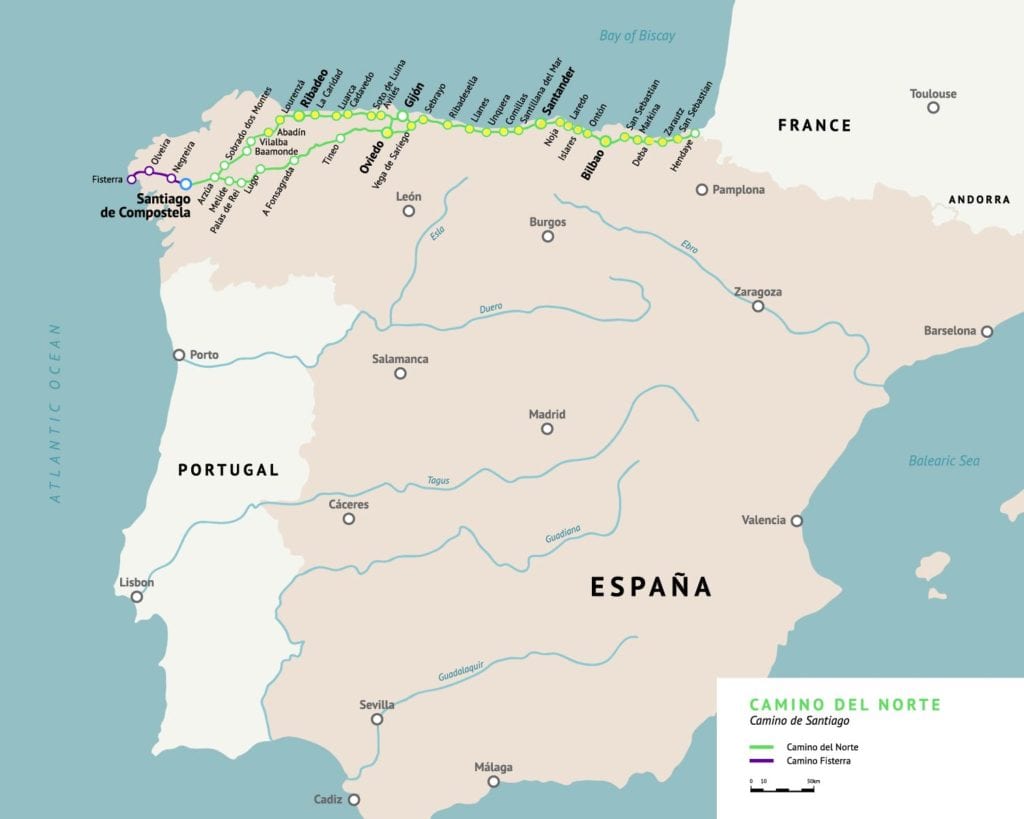 Stage Miles: 13
Actual Miles Walked: 13 (21 kilometers)
Bus forward Miles: 0
Total Miles Walked So Far: 342 (551 kilometers)
Additional Camino Resources
About the Author
Hi! I'm Jen!
I'm a freelance writer and travel blogger who quit my nine-to-five after my fiancé, Jeff, died of cancer at the age of 40. When he died, I realized that life is just too short to delay our dreams. Since my dream was to travel and write, I now travel and write full-time. Today I wear hiking boots instead of heels and collect experiences instead of things.