Day 29 on the Norte: Abadín to Vilalba
Hey there! This post may contain affiliate links, which means I'll receive a commission if you purchase through my link, at no extra cost to you. Please see my legal page for more details.
The Day We Pranced Through Spain:
Day 29 on the Camino del Norte was – for our merry band of pilgrims – marked more by laughter and joy then by miles walked.
Everything seemed perfect on the route from Abadín to Vilalba. The sun was warm but not hot, and the route was sloping rather than steep. We even stumbled on an albergue offering fresh coffee, steaming croissants, and inviting hammocks to rest in.
It was a lovely last day for one of our walkers. Margo had joined us way back in Cadaveto and day 29 would be her last day. As we walked, handing out the stickers that Margo had brought from California, I reflected on the fact that I no longer thought of Margo as "Lizz's friend". She was now my friend, too.
Adding a new addition to a pilgrimage is risky but Margo was no risk at all. She enhanced our walk with the stickers and with a dedication to stretching, good coffee in the morning, and fine wine at night. Some of my fondest memories of the Camino de Santiago include Margo. I was going to miss her.
That evening, Lizz, Margo and I opened our last bottle of wine together, sipping from our reusable glasses while enjoying the last of the day's sun on the rosebush lined steps outside of our albergue. Of course, when I realized I had left the wine opener behind it was Margo who pulled an opener from a pocket. I was really going to miss her.
Where to Stay in
We found another clean and lovely alberge in Vilalba that allowed us to book four beds in one room in advance. I recommend the As Pedreiras Hostel! When we walked they were accepting bookings on Booking.com, but you may need to call the albergue directly now.
Lessons Learned on the Camino del Norte
Always have a wine opener.
Tips from a Post-Camino del Norte Perspective
Remember to appreciate all of the ways that your fellow pilgrims add to your journey.
It's always nice to have something to give to other pilgrims. Something small that represents you or your hometown. Stickers are a good touch!
Our Pilgrimage Stats After Day 29 on the Camino del Norte: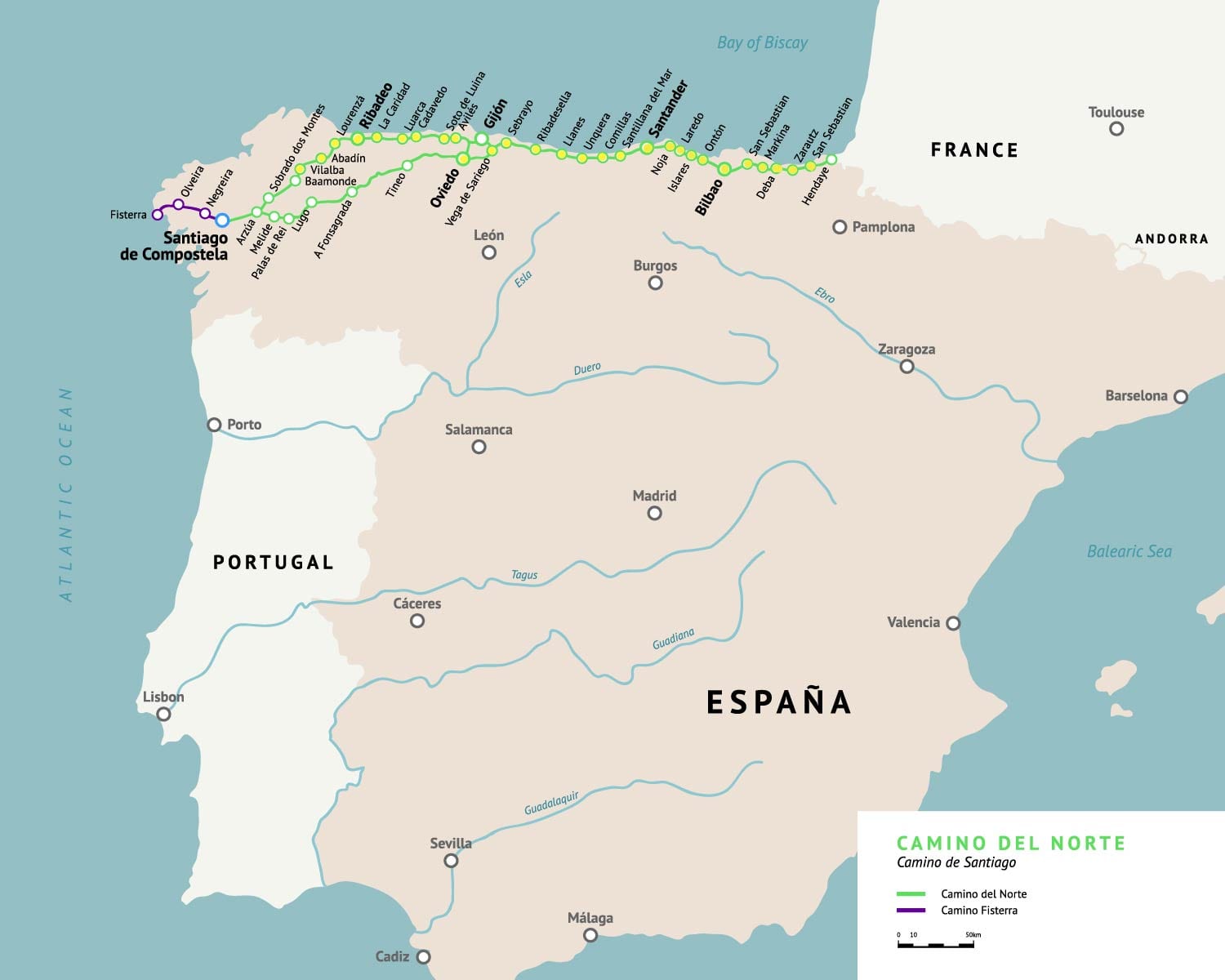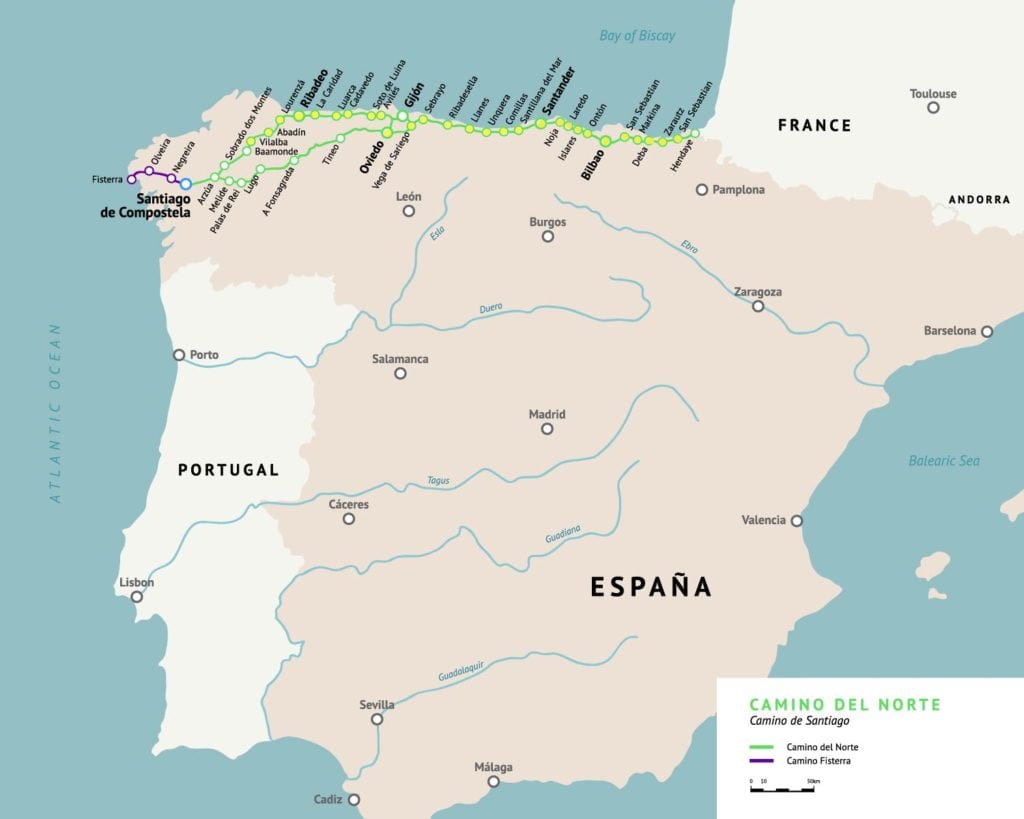 Stage Miles: 13
Actual Miles Walked: 14 (22.5 kilometers)
Bus forward Miles: 0
Total Miles Walked So Far: 356 (573 kilometers)
Additional Camino Resources
About the Author
Hi! I'm Jen!
I'm a freelance writer and travel blogger who quit my nine-to-five after my fiancé, Jeff, died of cancer at the age of 40. When he died, I realized that life is just too short to delay our dreams. Since my dream was to travel and write, I now travel and write full-time. Today I wear hiking boots instead of heels and collect experiences instead of things.