Cadavedo to Luarca on Day 24 on the Camino del Norte
Hey there! This post may contain affiliate links, which means I'll receive a commission if you purchase through my link, at no extra cost to you. Please see my legal page for more details.
The Day We Couldn't Stop Laughing:
On Day 24 of walking the Camino de Santiago, northern route, we were joined by a friend from the states. It's always nerve-wracking to add a new pilgrim to your posse, but this pellegrina brought us laughter – and so much more.
Made for the Camino del Norte
Margo tells us at the very start of her Camino that it will be a huge learning curve, but she settled in so quickly to our routine that it felt like she was made for the Camino.
She sat us down for a stretching session, something that Lizz and I had neglected prior to Margo's arrival – and then she set off at an amazingly fast pace that she actually sustained for most of the nearly 100 miles that she walked with us.
We don't leave our shipmates behind
At the very top of her first substantial climb, Margo shared her first bit of concern. She knew that we planned to walk 22 miles the next day – more than double the mileage of her first day on the Camino – and she wasn't sure that she would make it.
But Lizz – a U.S. Navy veteran – assured her that everything would be just fine. Besides, Lizz said, we don't leave our shipmates behind.
Not that we had anything to worry about. Margo would prove to be about the toughest pilgrim on the Way.
Feeling good on the Camino del Norte…maybe too good
We felt so good on Margo's first day and our 24th day on the Camino de Santiago. Partly because our limbs were long with stretching, partly because our hearts were full with laughter, and partly because our bellies were full with a home-cooked meal (our hotel had a full kitchen!), we felt we could have walked all the way to Santiago.
When we arrived in the beautiful town of Luarca, we settled into a restaurant on the harbor and watched the sunset over bottles of wine. We stayed out far later than we should have and enjoyed a night of revelry. There would be consequences the next day, but it was worth it.
Where to Stay in Luarca
We stayed in a rented apartment that we found on Booking.com. Here are some available accommodations in Luarca:
Lesson Learned on the Camino del Norte:
Stretch! What were we thinking before Margo arrived and had us stretching? Our bodies felt so much better after a good, long stretch.
Tips from a Post-Camino del Norte Perspective:
Cook a home-cooked meal whenever possible. We had not cooked for ourselves in 23 days and the joy of cooking and enjoying a healthy meal rejuvenated us. This means finding a hotel with a full kitchen for a night or two. We used Booking.com to find a full apartment to rent for one night. It was so worth it.
Our Pilgrimage Stats After Day 24 on the Camino del Norte: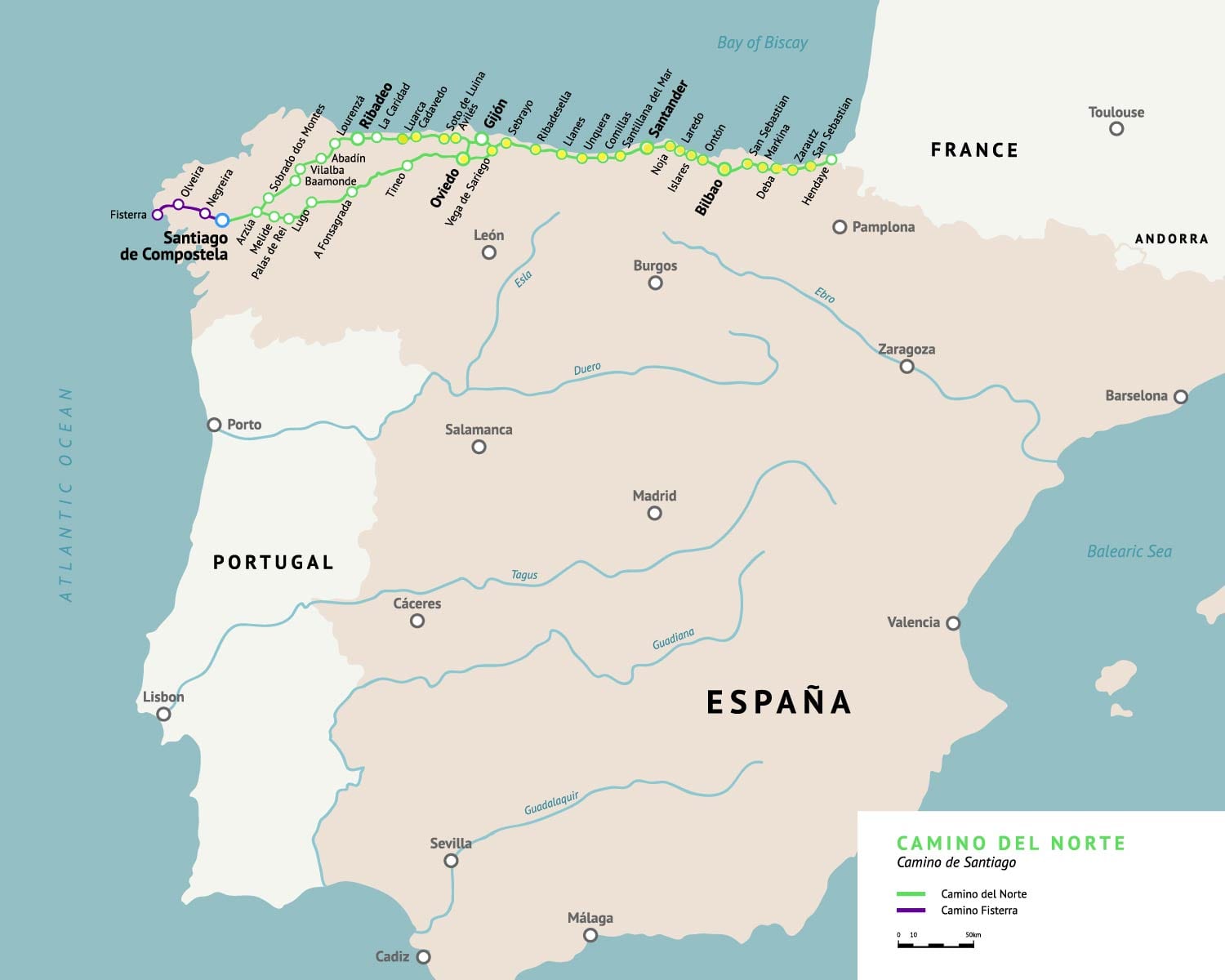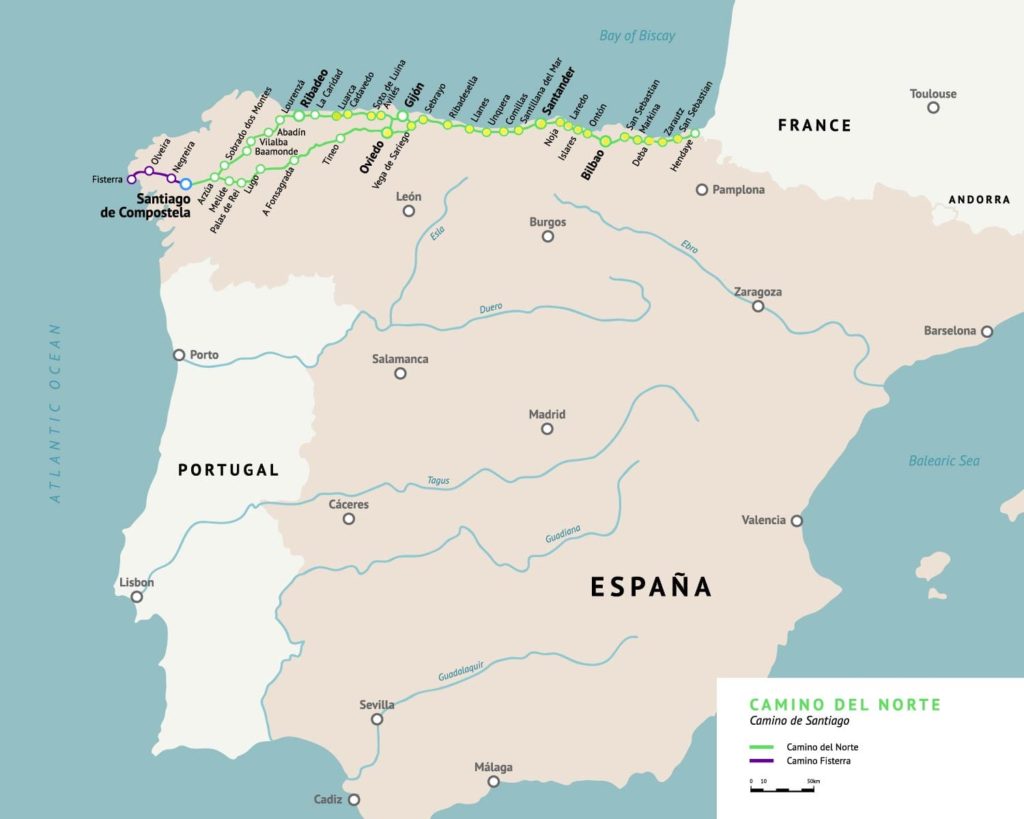 Stage Miles: 10
Actual Miles Walked: 11 (18 kilometers)
Bus forward Miles: 0
Total Miles Walked So Far: 276 (445 kilometers)
Additional Camino Resources
About the Author
Hi! I'm Jen!
I'm a freelance writer and travel blogger who quit my nine-to-five after my fiancé, Jeff, died of cancer at the age of 40. When he died, I realized that life is just too short to delay our dreams. Since my dream was to travel and write, I now travel and write full-time. Today I wear hiking boots instead of heels and collect experiences instead of things.