The Day Lizz Puked (And Still Walked 22 Miles):
Day 25 on the Camino del Norte was an interesting one, mostly because the evening of Day 24 was a fun one!
We watched the sunset from the harbor in Luarca and then because we were feeling so great, we laughed long into the night over a couple of bottles of wine. The next morning, Lizz woke up feeling, well, less than awesome.
Margo made three different types of coffee to revive us, but the climb out of Luarca felt pretty steep after the climb out of sobriety of the night before!
On mile two of 22, Lizz ducked into the bushes near the ruins of an old church and let loose. Then, without a word, she proceeded to walk 20 more miles.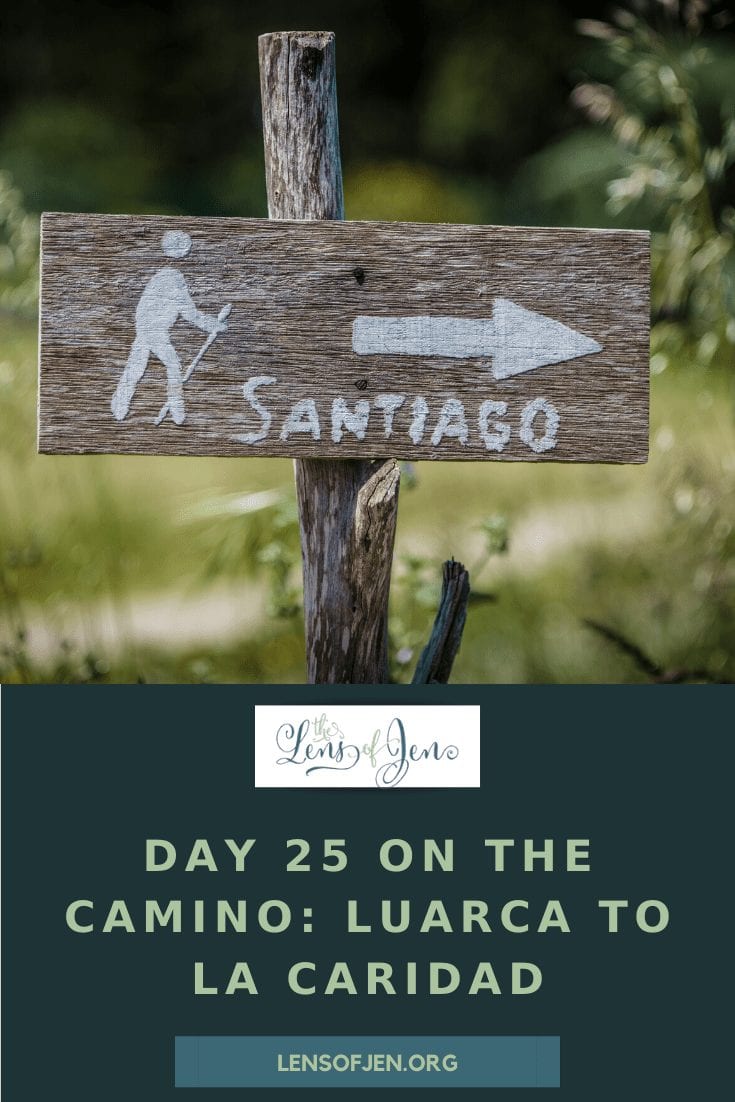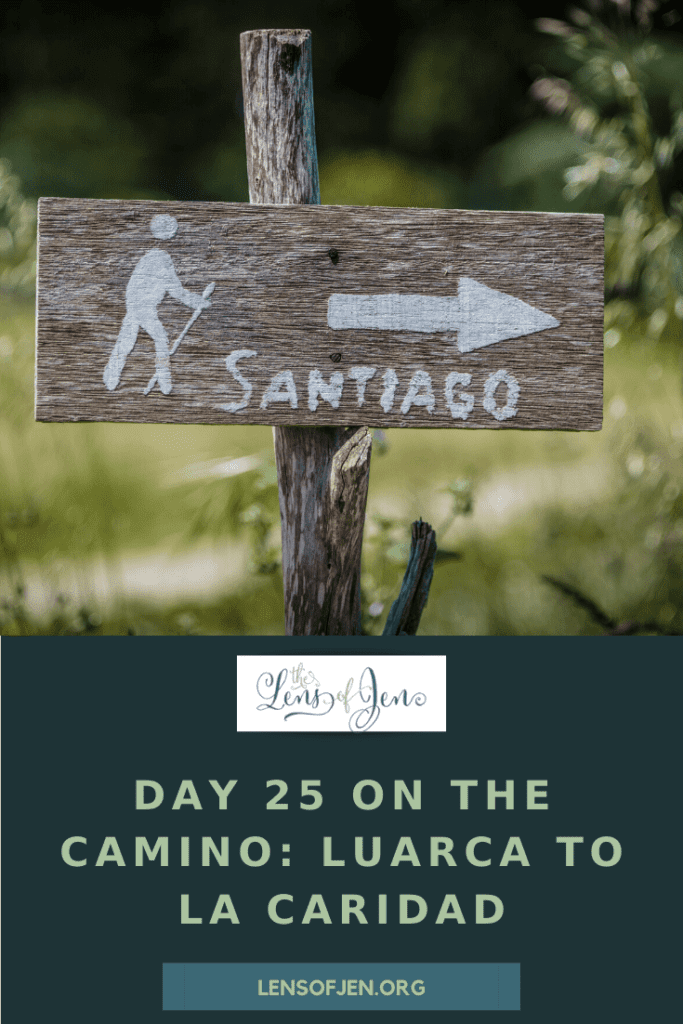 New Additions to our Pilgrimage on the Camino del Norte
Day 25 also brought two new additions. One of the friends who we met on the epic "Day of the Detour" joined us in Luarca. Alicia is an 18-year-old German walking the Camino before starting school back home. Her friend and fellow walker, Marlena, struggled with the food on the route (it's tough for a vegetarian) and felt too ill to continue. When Marlena went home, Alicia asked to join us – and our merry group of pilgrims was now four!
We also introduced stickers to our pilgrimage! Margo brought "No Vino, No Camino" stickers…a motto which we may have taken far too seriously on the evening of Day 24.
A Lesson in Toughness on the Camino del Norte
As I watched Margo gamely walking 22 miles on her second day, I remembered my own Day two on the Camino and how excruciating that day was. I was physically sore and mentally unprepared for the rigors of the Way. Margo admitted that she was sore but she never once complained.
I turned my attention to Lizz who felt terrible but still laughed the whole way to our albergue in La Caridad where she cheerfully delivered stickers to all the pilgrims milling about the common area.
And then there was Alicia. Easily the youngest pilgrim on the Camino (not counting the kids hiking with their parents), she was setting out across Spain without any friends or family – except the rowdy group of Americans she recruited to guide her way (for better or worse!)
Life Decisions Made on the Camino del Norte
Somewhere along the 22 miles of wooded paths that Day 25 on the Camino brought, I decided it was time to go home. Not that moment, no, I was determined to finish the pilgrimage. But it was time to end the period of nomadic living that preceded my decision to walk across Spain.
I had quit my job and packed a suitcase just after my partner died of cancer and, somehow, walking the Camino gave me the space to breathe. I realized that it was time to be close to my friends and to my family, that I wanted to be a better friend and a better daughter, and that those connections were more important to me right then than seeing a new country.
Lessons Learned on the Camino del Norte:
Bring stickers! The stickers that Margo brought reading "No Vino, No Camino" helped us make quite a few friends along the route.
Tips from a Post-Camino del Norte Perspective:
Stop to admire your fellow pilgrims. It took me 25 days to walk 22 miles without (much) pain. And that's when I was able to really look around and acknowledge the sheer badassery of my fellow walkers. I wish I had acknowledged them sooner.
It's OK to let loose a little. We let our hair down, so to speak, in Luarca. Just…maybe…don't do it before a 22-mile day!
Our Pilgrimage Stats on the Camino del Norte After Day 25: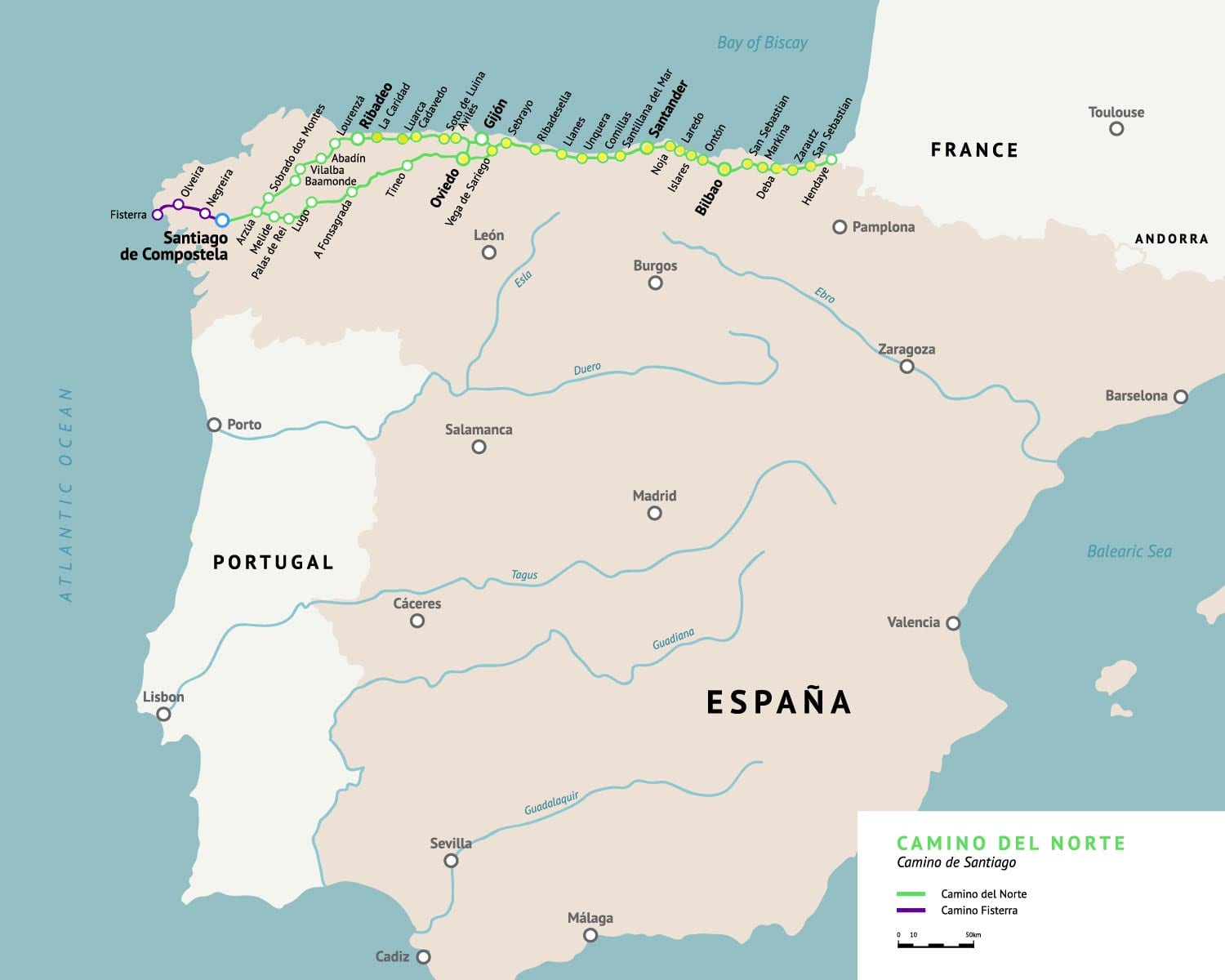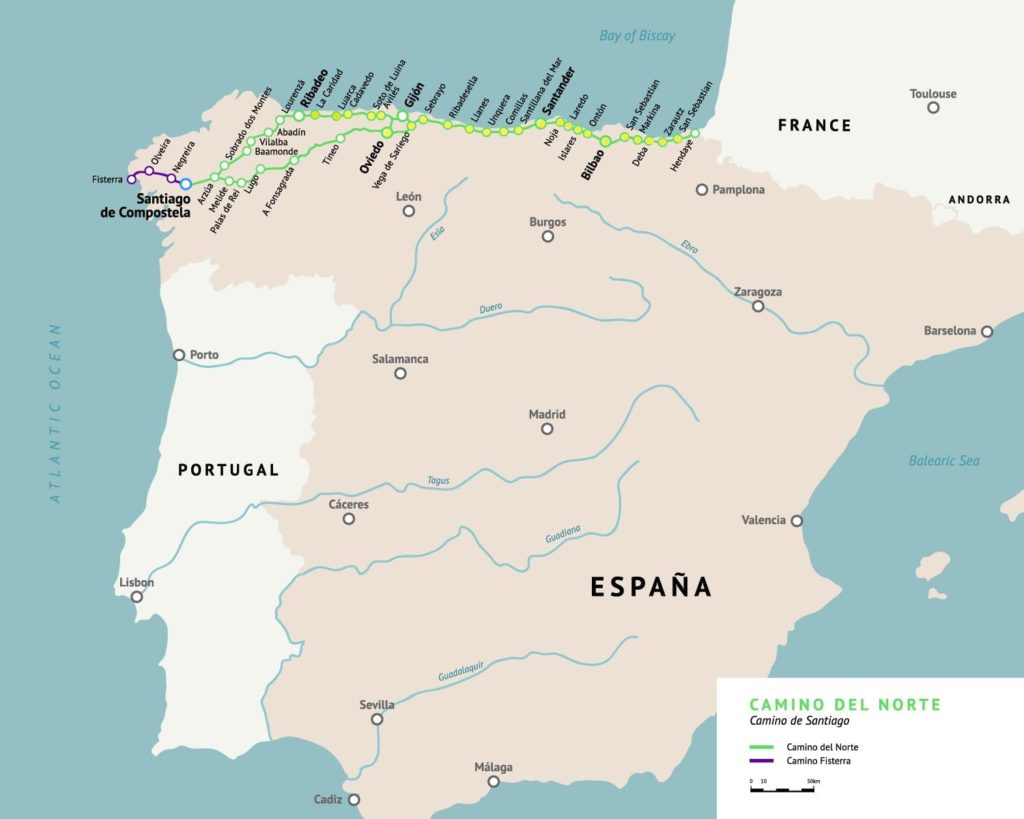 Stage Miles: 19
Actual Miles Walked: 22 (35 kilometers)
Bus forward Miles: 0
Total Miles Walked So Far: 298 (480 kilometers)