The Biggest Moments of a Big Year
Hey there! This post may contain affiliate links, which means I'll receive a commission if you purchase through my link, at no extra cost to you. Please see my legal page for more details.
No doubt about it, 2019 was a BIG year for me. I backpacked SE Asia, traveled much of Europe, walked the Camino de Santiago, and moved home to Portland, Ore. for the first time since I moved to Chicago for "one year" some 15 years ago.
It was a year of change, a year of recovery, and a year of seeking. Here are 10 of my biggest moments, including a feat, a fail, and a peek into the future.
Biggest Change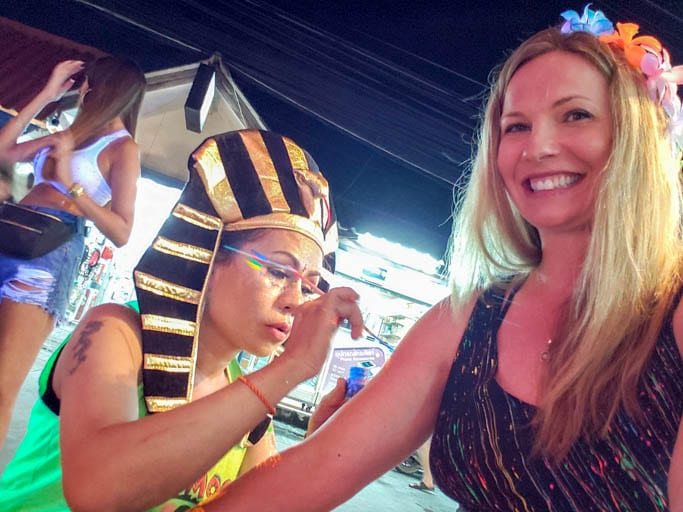 My moment of clarity hit me as the morning sun chased away the first full moon of 2019. I do mean that it literally hit me. Because, there I was, standing in the soft waves from the Gulf of Thailand after the famous Full-Moon Party, with revelers still swaying on the sand behind me…when a discarded beer bottle hit me right in the leg.
I looked down; looked around. The sunlight washed away the anonymity of the evening, revealing piles of glistening garbage everywhere.
It was that very moment that changed me. I stopped using plastic water bottles…then I stopped using single-use plastic anything…then I stopped using single-use products of any kind.


I am writing this post on the morning after the first full moon of 2020. It has been exactly one year, and I have changed from someone who didn't think twice about using a plastic water bottle to someone who won't even consider ordering takeout.
It's a journey. I'll be writing a LOT in the coming year about how I've made the shift to a sustainable lifestyle.


Biggest Achievement
This is one of those years where it's pretty easy to point to my biggest achievement. I mean, how many times in a lifetime do you take a 500-mile hike?
OK, ok, if we're being technical here, it was 440 miles on foot. My walking partner, Lizz, and I also took two train rides, one bus trip, and one very expensive taxi to complete our 500-mile pilgrimage from San Sebastián in Spain's Basque Country to the cathedral square of Santiago de Compostela in Galicia.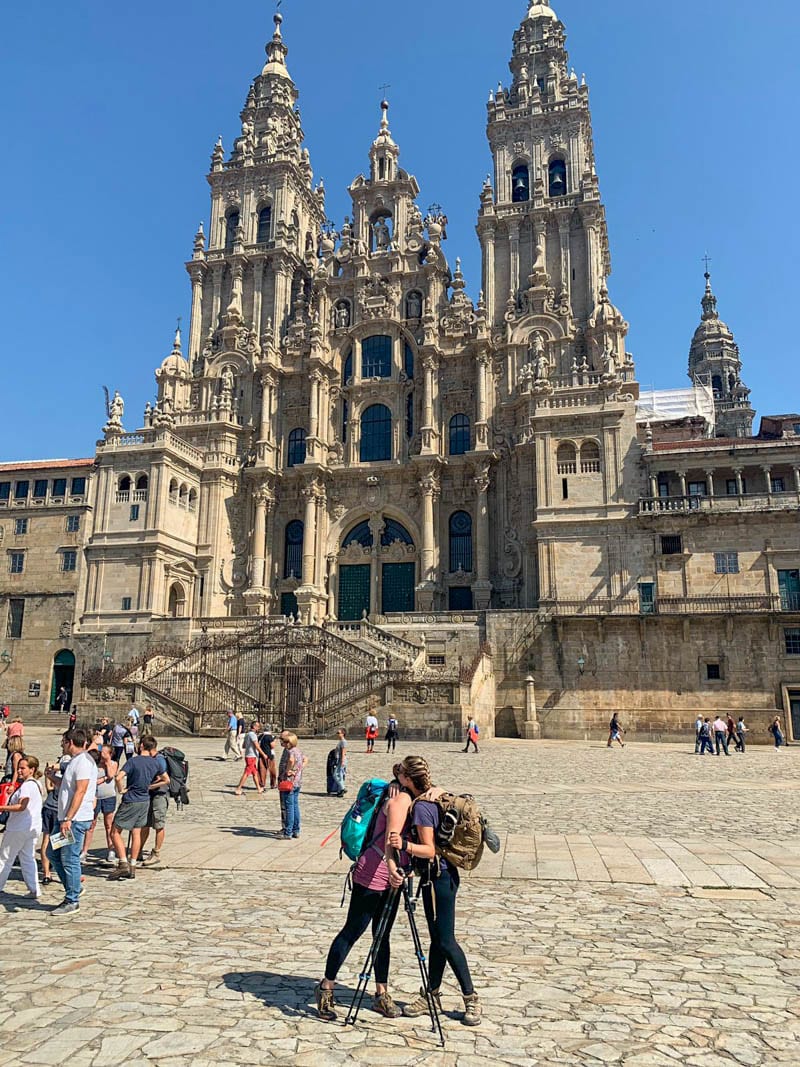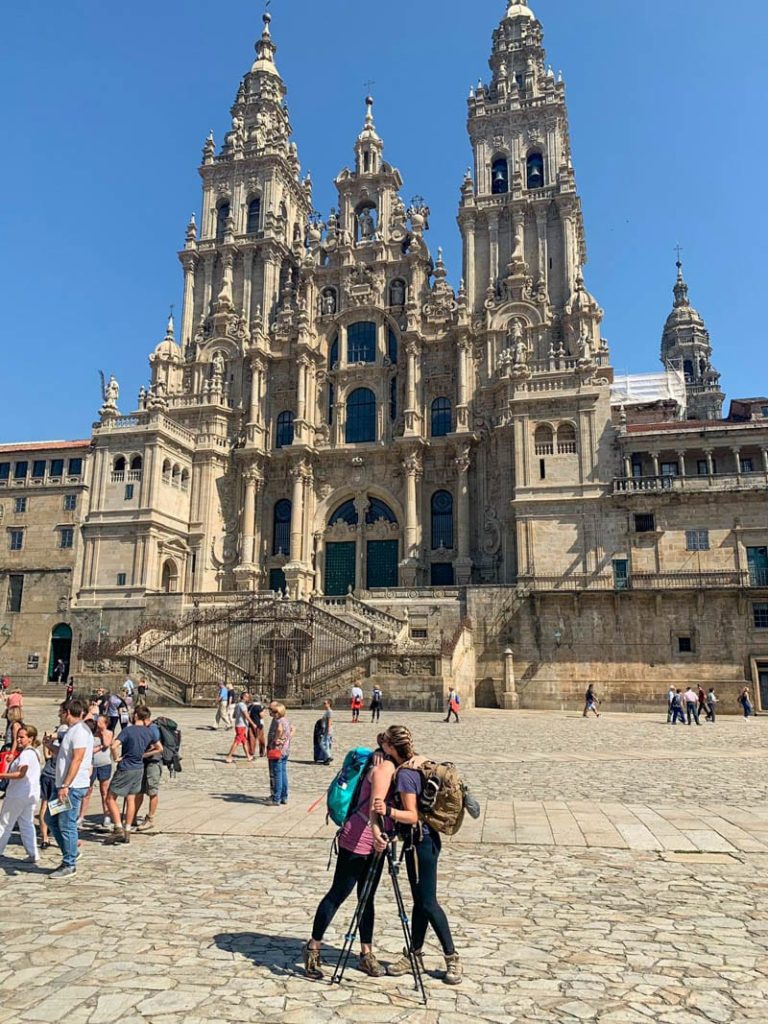 Walking the Camino de Santiago is not something that sat at the top of my bucket list when, in July of 2018, I first set out to be a full-time nomad. Actually, it didn't sit on my bucket list at all. Nope. I didn't hike. Not ever.
Back then, it was less the idea of walking across Spain that scared me and more the idea of living out of a single, tiny backpack for 35 days that ruled out the Camino for me.
I mean, the first suitcases (yes, plural) that I packed for my travels were so heavy that I literally fell down the stairs of a metro station in Paris trying to lug them around.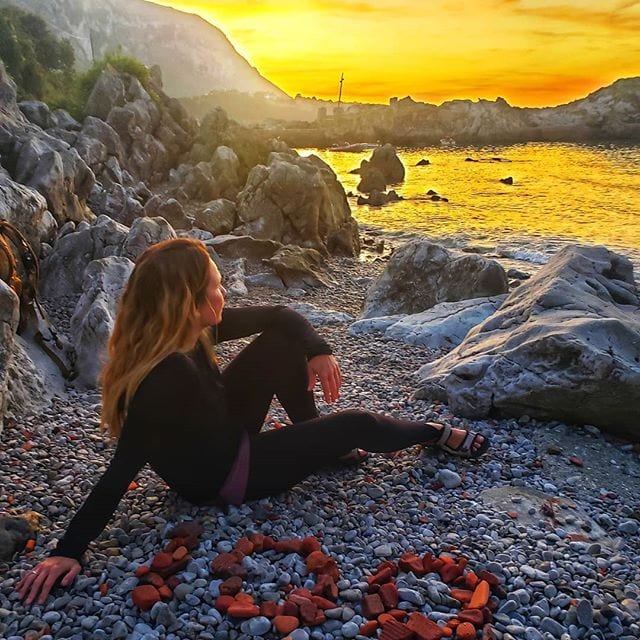 But that's just how much I've changed in this period of nomadic living. Now my day is incomplete without a walk, and I know that my life is just simpler and – somehow – more fulfilling when everything I need is on my back.
Biggest Fail
I thought about giving my dad a hard time here and writing about the time we attempted to take a two-person kayak into Vietnam's Ha Long Bay – and spent a delightfully scenic hour spinning in circles.
But it was a different aquatic adventure that represents my biggest fail this year. I signed up for dive school in the scuba diving mecca of Koh Tao with high hopes of getting my dive certification.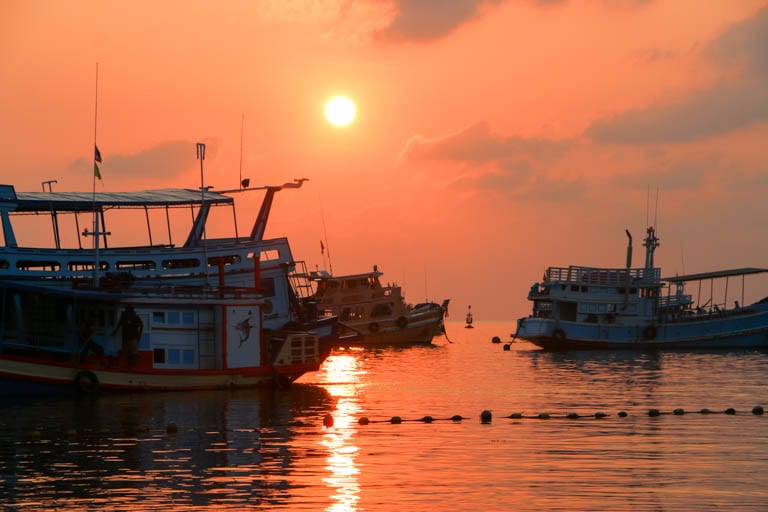 But I never got out of the swimming pool! When – at one point – I kicked both of my fins off, my instructor said, "I've just never seen that happen before."
Oye vay. It turns out that I just belong on dry ground. I am, officially, a scuba school dropout.
I was disappointed, but the experience did teach me that, while it is good for me to step out of my comfort zone, it's OK to accept when something is just not my jam.
Biggest Bucket-List Item
As it turns out, my dad does make it onto my list of biggest moments! He was with me when I checked off one of my lifetime bucket-list items: Angkor Wat at sunrise.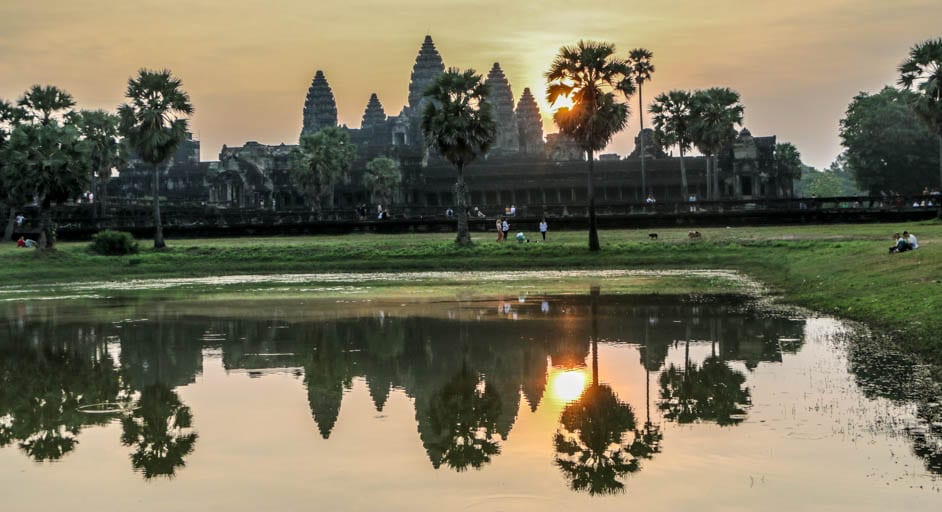 This is one of those must-dos when you travel to Cambodia and, you heard it here: You. Must. Do. It.
Sometimes bucket list items don't live up to the hype but, if anything, Angkor Wat is underhyped. The Angkor complex, the largest religious monument in the world, comprises 400 acres of history, holding temples that are towering, temples that are crumbling, and temples that are yet-to-be-discovered.
The main temple of Angkor Wat was built in the early 12th century and was once the center of the Khmer Empire and some say, the center of the universe.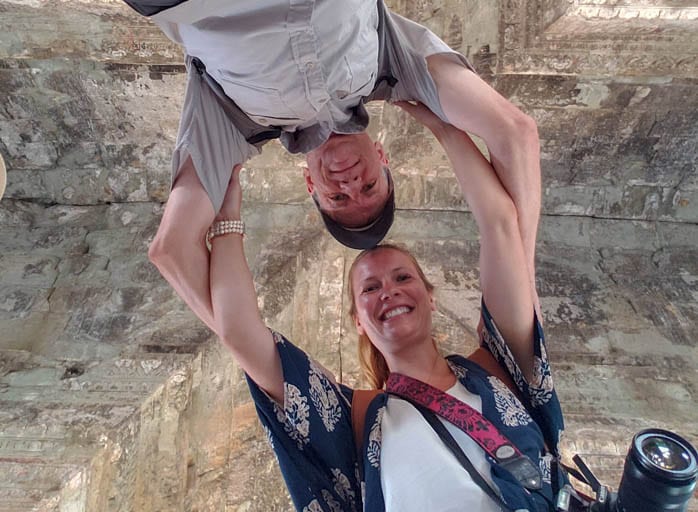 This spot represents the very center of the Angkor Wat temple, which is built to represent the cosmic universe.
Biggest Animal Encounter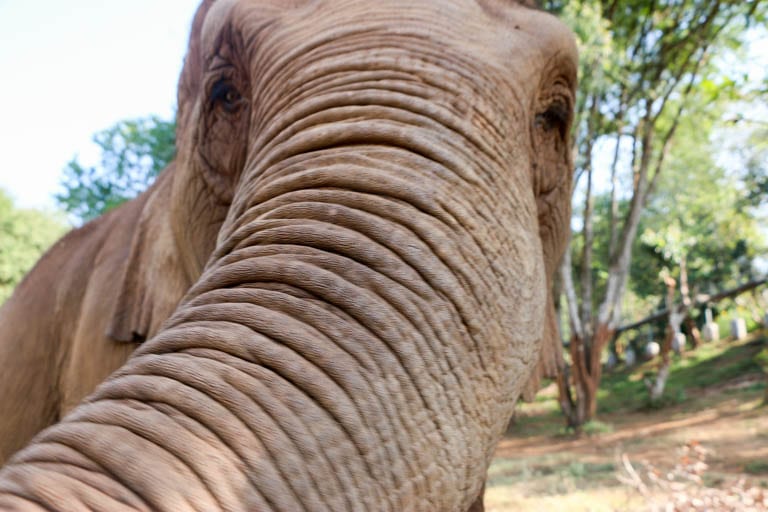 I spent an unforgettable two days at the Elephant Nature Park just outside of Chiang Mai in Thailand. The small group that I joined started as strangers and left the park forever friends.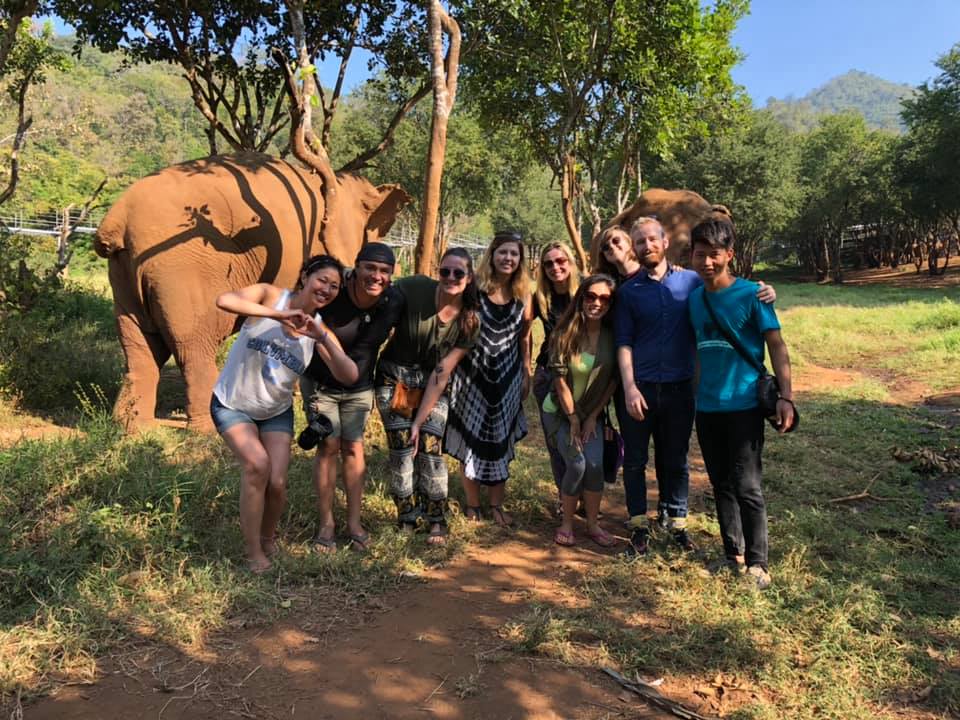 We also befriended a few of these gentle giants who we were able to feed and lightly touch.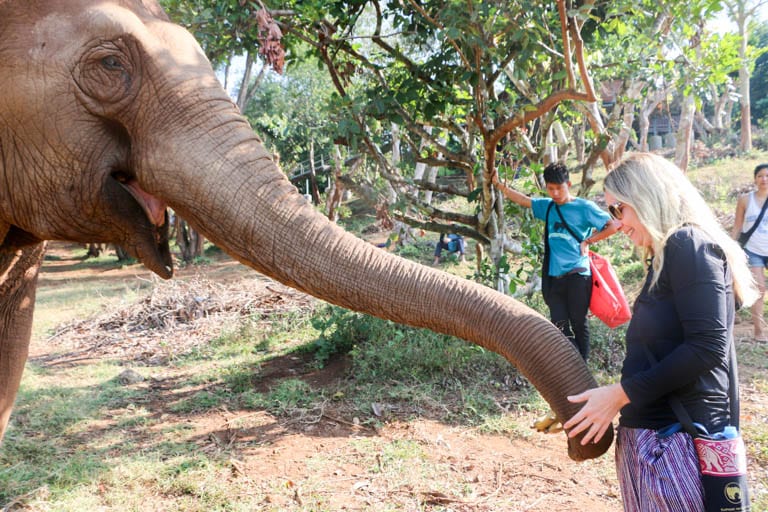 The Elephant Nature Park is a humane park that is built around the beautiful goal of giving older elephants a few good years of health and happiness after years of mistreatment in the logging or tourism industry. We witnessed the importance and the sad beauty of this mission when we watched one of the elephants choose a soft stretch of grass for her final resting place.
Biggest Goal (Almost) Met
I set a goal of reading 100 books in one year and fell just short. BUT…I did read 85 books in 2019!
This intense period of reading is part of my #LiveLikeJeff book project. I am slowly working through all of the 400-plus books that my partner, Jeff, left on his bookshelf.
Though Jeff died of cancer in June of 2018, I continue to learn from Jeff's inquisitive and encyclopedic mind by digging into his books, which are often by authors and of genres that I wouldn't have explored without his influence.
Biggest Source of Pride
My reading list is not the only thing Jeff influenced. Not by far. After he died, I quit my job and boarded a plane with a one-way ticket and a dream to see the world. Twenty-two countries later, I am a solo traveler who can say – with honest pride – that I have the best family and friends a solo gal can ask for because they literally traversed the world to give me some company.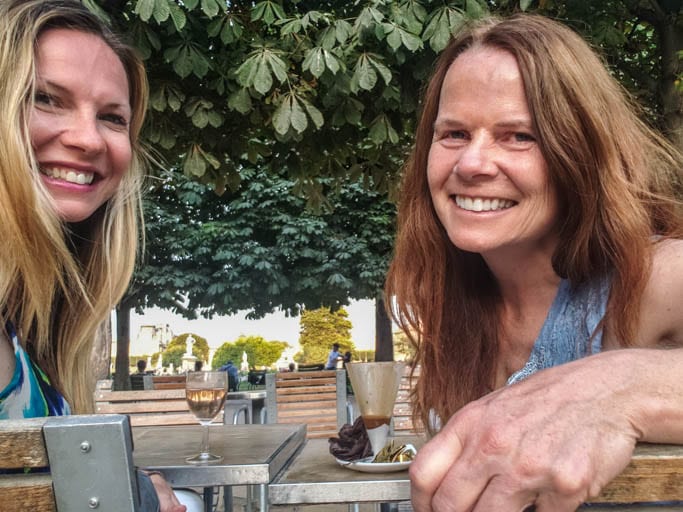 From Bali to Switzerland to Paris to Cambodia and beyond, a friend or family member took time out of their lives to travel with me. I'm not sure they'll ever know how much I needed them in those moments.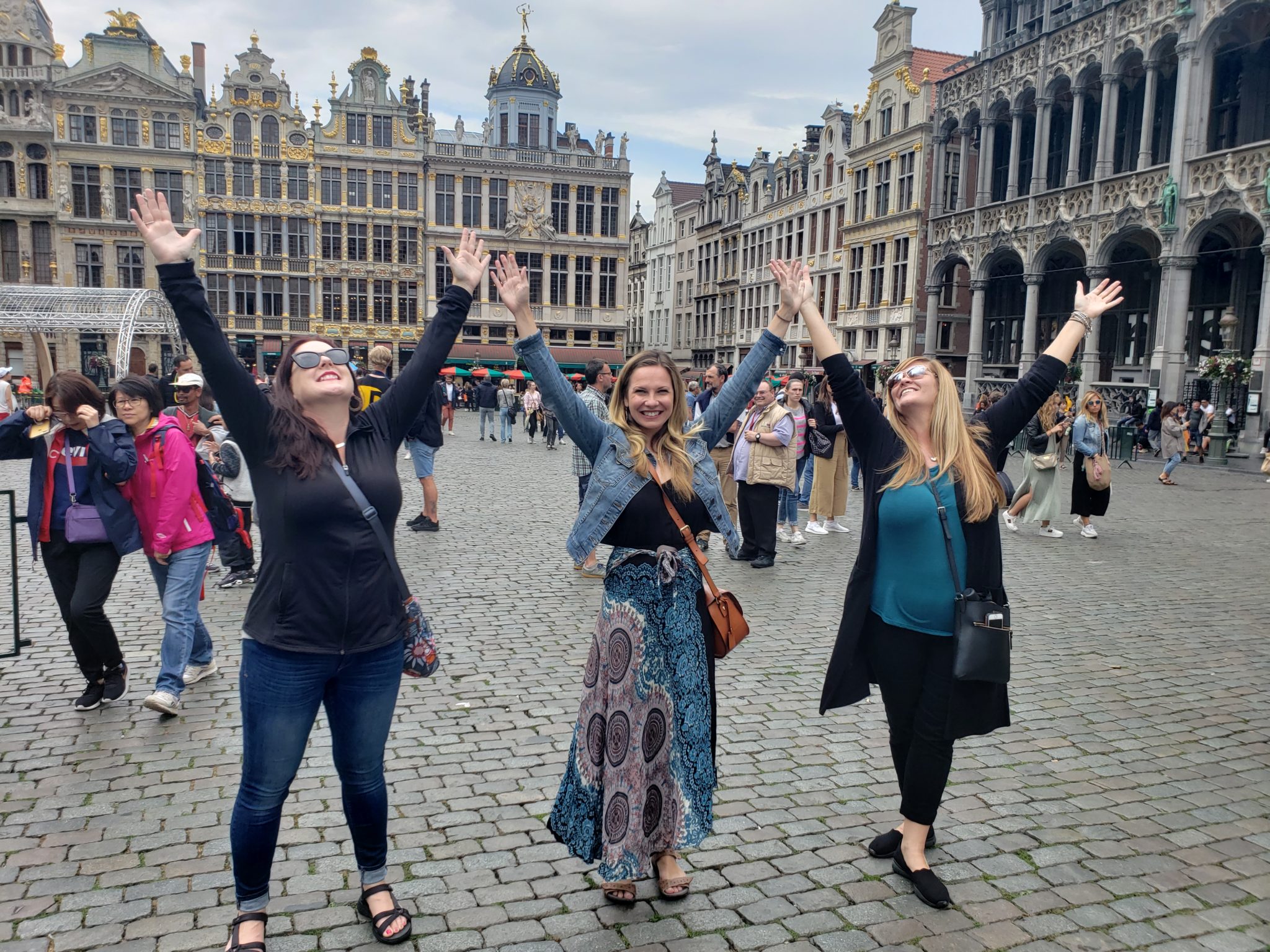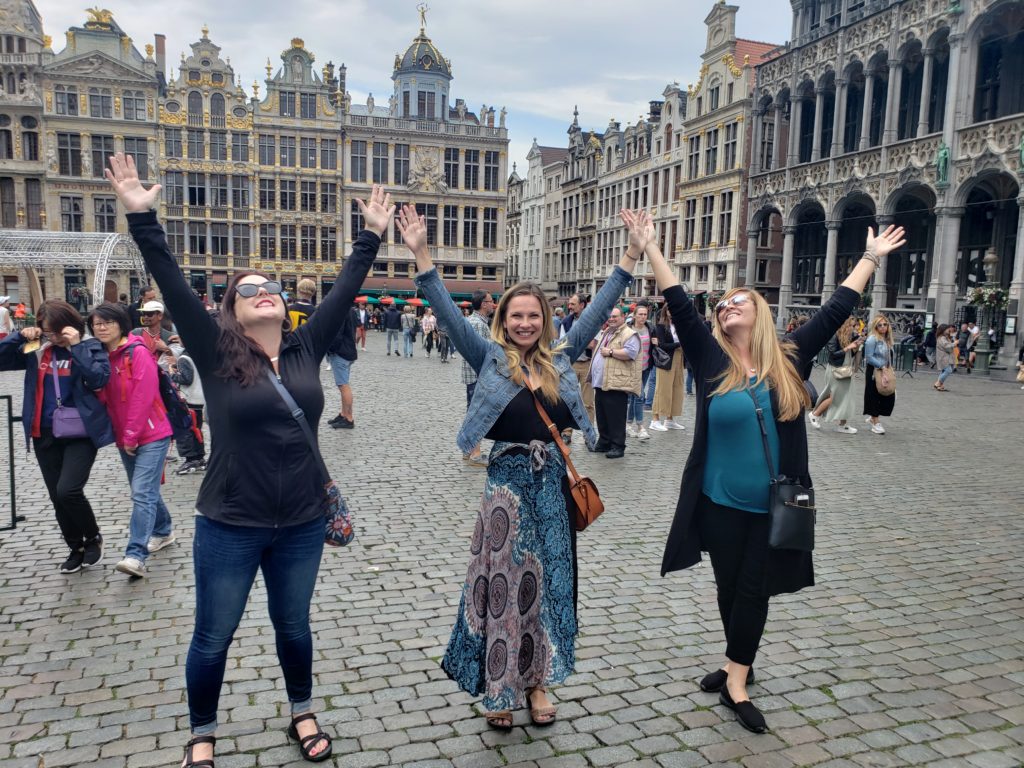 Biggest Source of Regret
One of the few drawbacks of a nomad lifestyle is that you miss life things – like weddings, birthday parties, and funerals.
Just a couple of weeks after I arrived in Southeast Asia for a five-month tour, my grandmother passed away in Rochester, N.Y. I couldn't attend the funeral and I hated that.
I did see her just a few weeks before she died, and we talked about how I planned to head back overseas as I continued to come to terms with Jeff's death. Her last words to me were: "You will get through this. You will."
Back then, I didn't think that possible. Today, I know it is. She was wise, my Grandma Bea.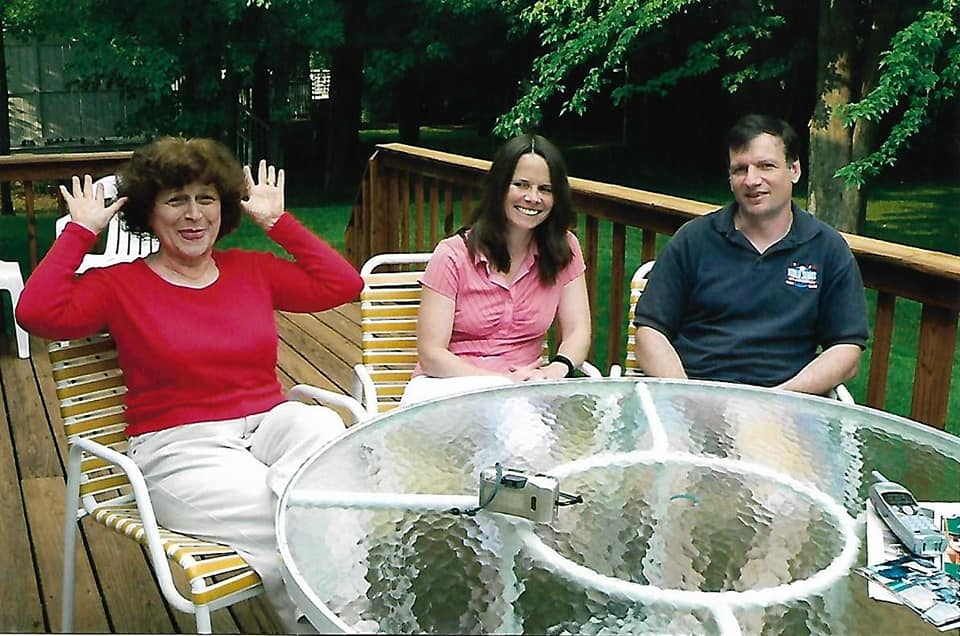 Biggest Source of Joy
Even though I was traveling, I did get to witness one big life moment. My friend Sara discovered she was pregnant just before she joined up with some of our girl crew in San Sebastián, Spain.
Though it was early in her pregnancy, she chose to quietly reveal her big news to the rest of our group by way of a sweet photo (that we totally photobombed).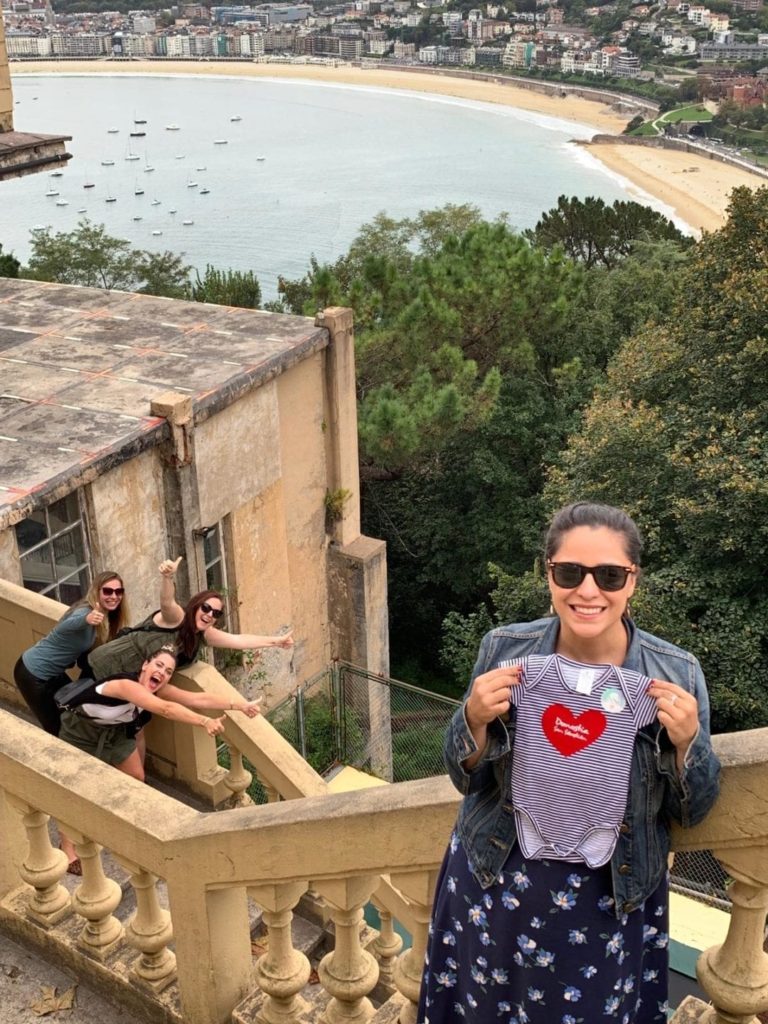 The sweetest thing about this whole situation is that Sara will be a single mom by choice. In fact, all of our ladies got together some months before this picture to join in a sperm-picking party.
While she is choosing to do this without a partner, have no doubt that Sara has a village.
Biggest Moment
Even though there were so many moments in 2019, it was easy for me to pick the biggest.
That moment came right at the very end of the year when I pressed a button on my computer. That button essentially erased my former blog.
I then set out to build what you see here: a complete rebrand of the Lens of Jen and the uniting of all the ideas that floated around in my mind while I spent 18 months on the road.
I loved writing the deep travel stories and life lessons that I shared on the former iteration of this blog. Those will still be here. But I am focusing now on the three words that best describe me best at this stage in my life: Solo, Sustainable & Seeking.
I can't wait to get to writing because I have so many stories to share about being a solo traveler and a single woman approaching the big 4-0.
About the Author
Hi! I'm Jen!
I'm a freelance writer and travel blogger who quit my nine-to-five after my fiancé, Jeff, died of cancer at the age of 40. When he died, I realized that life is just too short to delay our dreams. Since my dream was to travel and write, I now travel and write full-time. Today I wear hiking boots instead of heels and collect experiences instead of things.