In Pursuit of the Perfect Sandwich
Hey there! This post may contain affiliate links, which means I'll receive a commission if you purchase through my link, at no extra cost to you. Please see my legal page for more details.
Can you remember that time that you had the perfect sandwich?
It could have been purposefully ordered with anticipation at a fancy rooftop restaurant in Paris or stumbled on at a truck stop during a road trip through the middle of Texas.
The point is, once tasted, the perfect sandwich must be tasted again.
For me, that perfect sandwich was first tasted years ago while I was studying abroad in the Tuscan town of Siena, Italy. Once I discovered the sandwich at the deli next to my school, I went back every day. Every. Day.
I ate this sandwich so much that, biting into the fresh (but firm) bread day after day, I actually broke the fake front teeth I earned after a fateful childhood bike accident.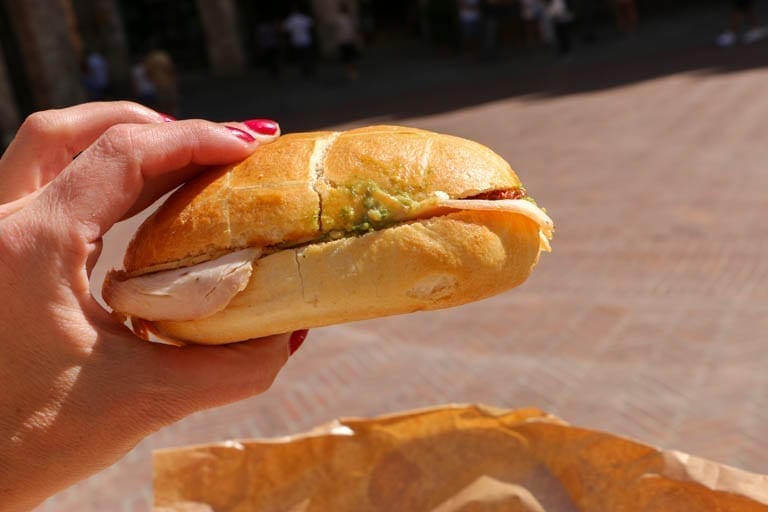 The story about visiting an Italian dentist is an epic one, but it's a story for another day.
This story is about a sandwich. A sandwich so perfect that I didn't even care that I could literally feel my teeth loosening as I feasted on that fresh-baked ciabatta, piled high with turkey and slathered with sun-dried tomatoes and homemade pesto.
Becoming a local in pursuit of the perfect sandwich
I even learned how to order the sandwich in halting Italian. One of the proudest moments from my three months in Siena is the time that the young daughter of the deli owner leaned over the counter and pointed beyond the lunchtime smash of people (there is no such thing as queuing in Italy) to point at me where I stood in the back of the store.
"Il tipico?" she hollered to me.
"Sì," I yelled back with awe. Had I just cut the line like an actual local?
I had, indeed, and that sandwich tasted all that much better for it. Anyone who has been elbowed out of the way at an Italian produce counter by a local nonna can appreciate that story.
You see where this is going, right?
Fifteen years later, I went back for that perfect sandwich.
I didn't know if the store would still be there, or if I would be able to find it in the twists and turns of Siena's alleys. But I was sure going to try.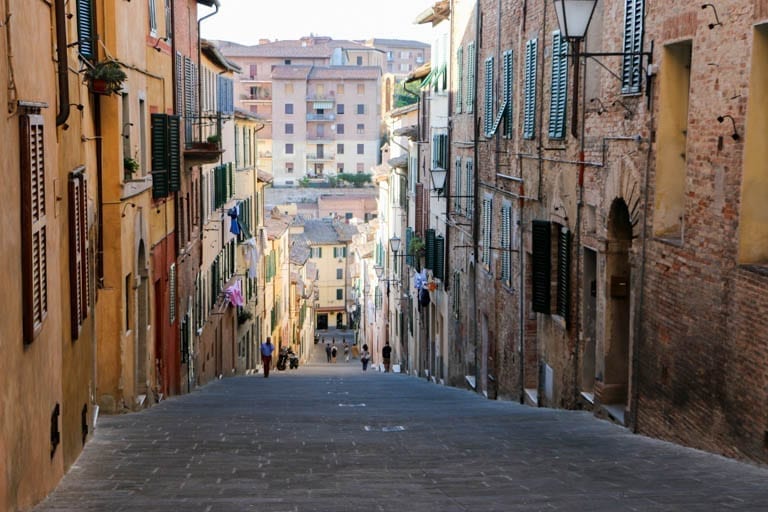 I didn't make this trek alone, though. I brought my mom.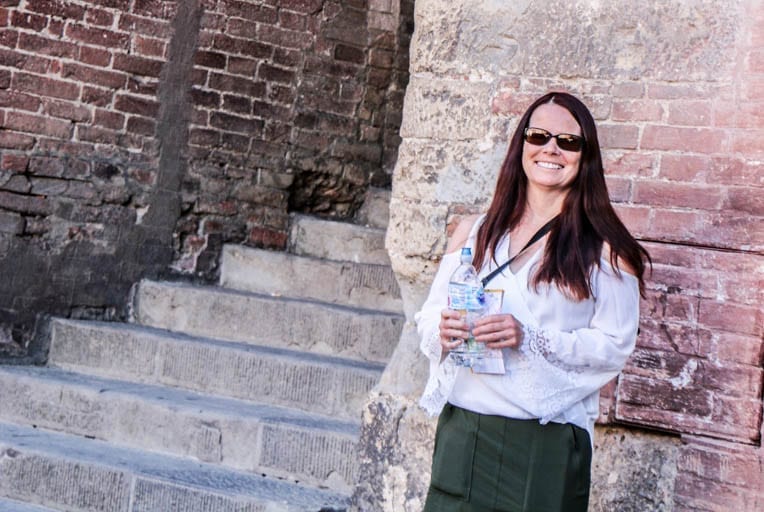 She knew that she was going to Siena so that I could walk down memory lane, but I waited until she had a healthy dose of her morning coffee before I proposed a day of searching for a sandwich.
I have the best mom in the world, though, because she just grabbed her bag and said, "let's go!"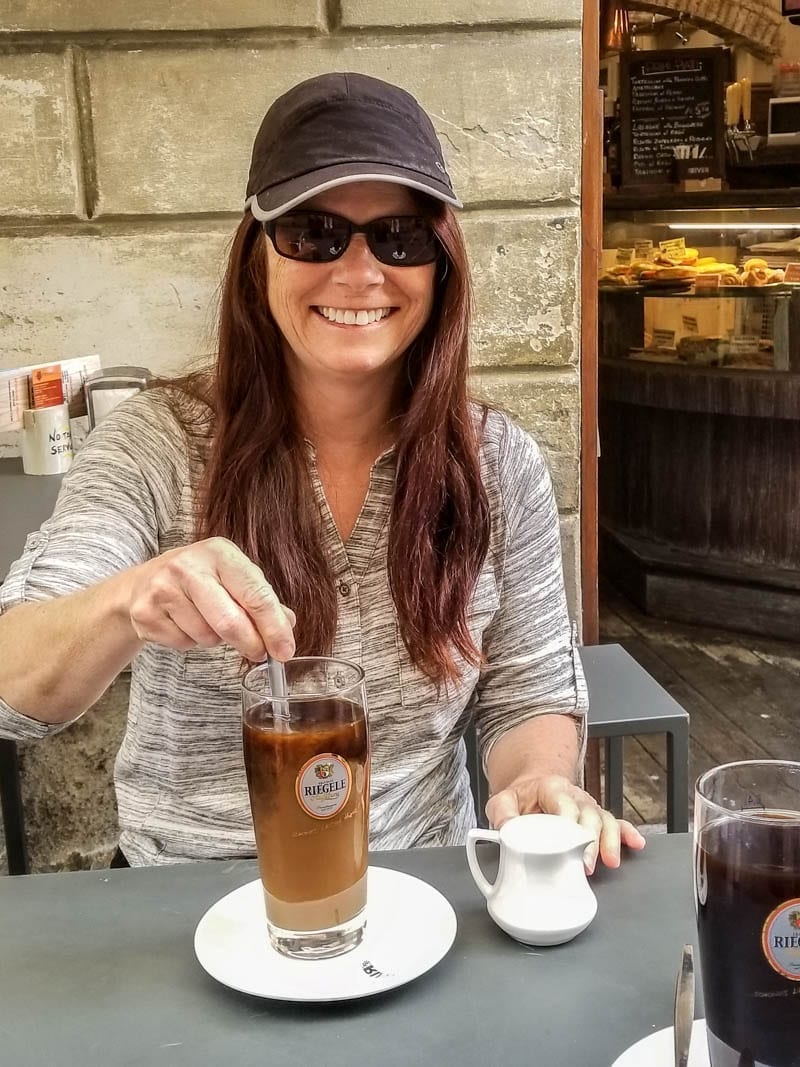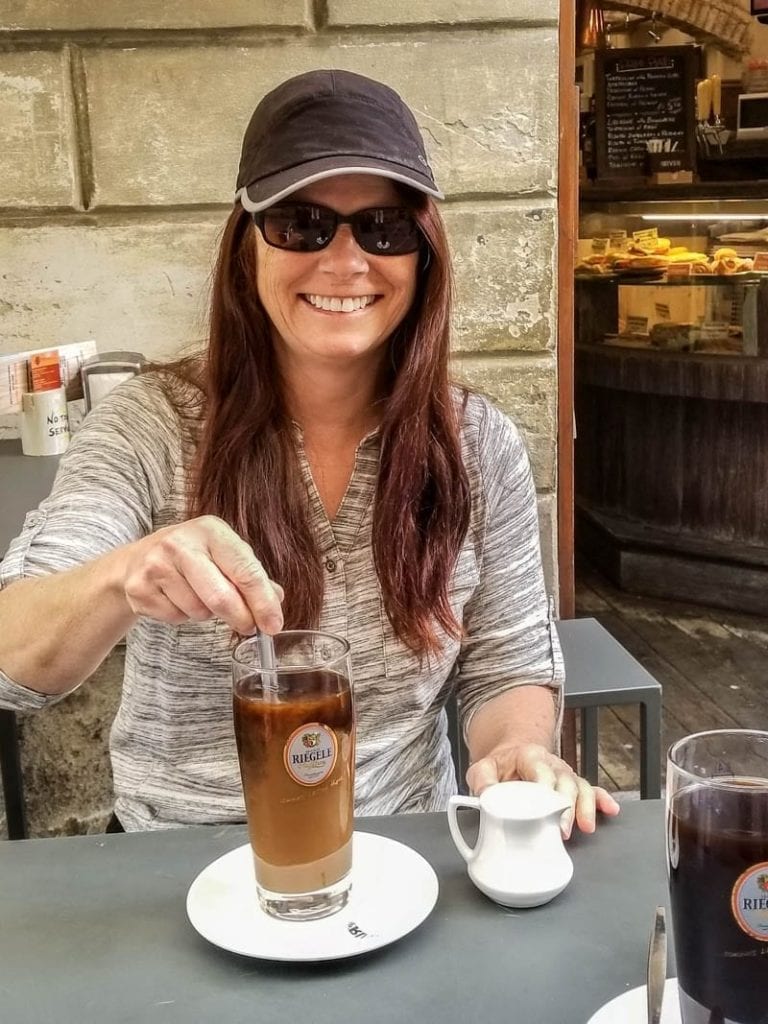 Lucky for me because, in the end, this search would take us all over Siena and back to where we started. Literally.
Searching for the perfect sandwich
I didn't remember much about the exterior of the sandwich shop. There was a red awning, maybe? Some writing on the awning, perhaps?
I did know that it was very close to the school I attended. I also remembered that my school was somewhat close to the epic hill that my roommates and I walked up every day from our little Tuscan villa just outside Siena's medieval walls.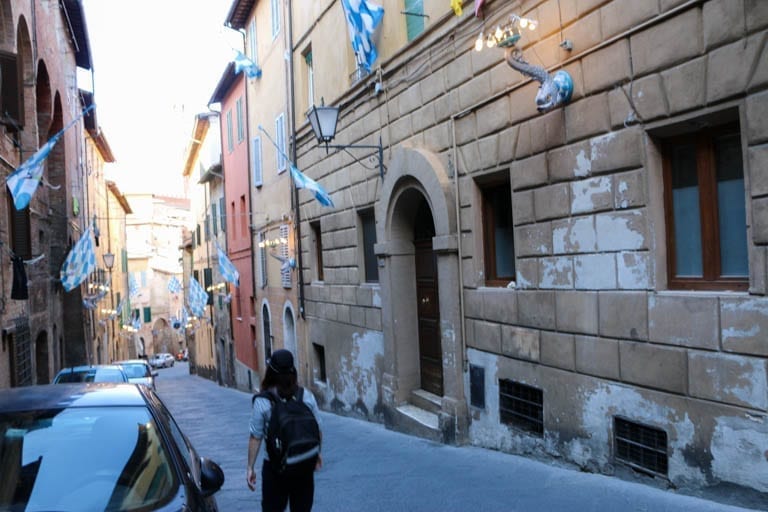 My mom and I wandered through Siena, marveling at the decorations of the 17 contrade (neighborhoods) whose colorful flags line nearly every street. The contrade don't mess around about their neighborhood loyalties or their rivalries.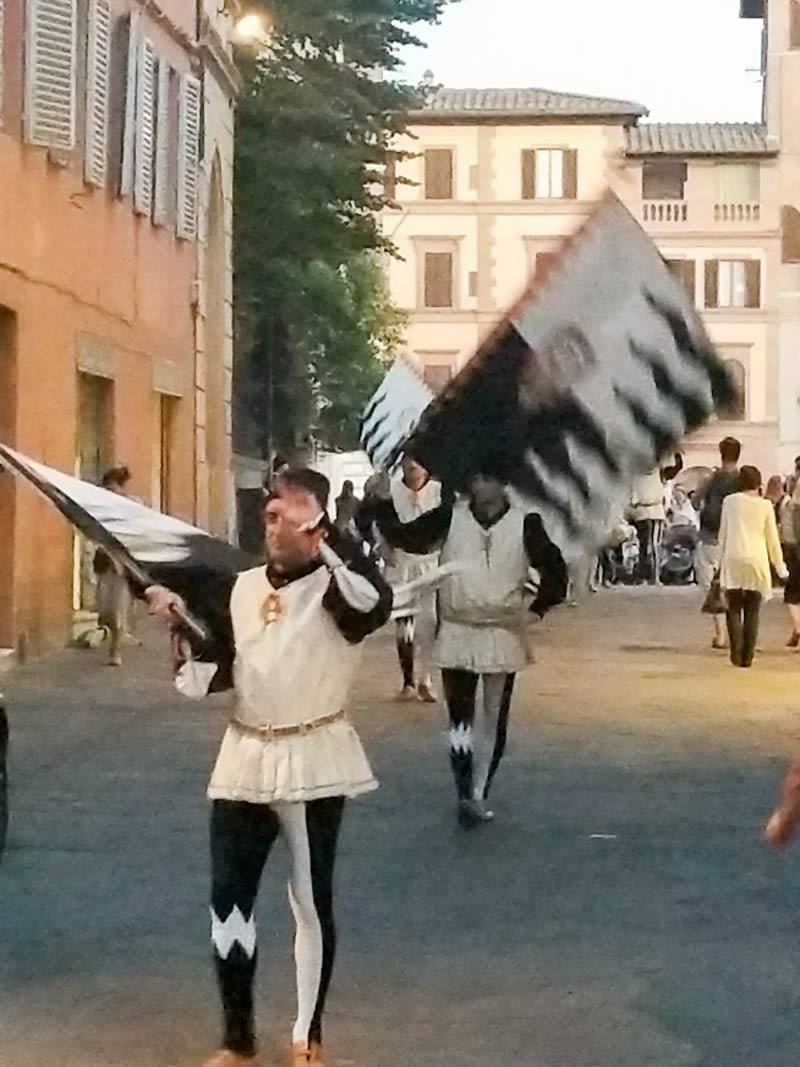 They still march in full, colorful regalia through Siena's alleyways, especially the 11 streets that all lead toward the centerpiece of town – the famed medieval square called Piazza del Campo.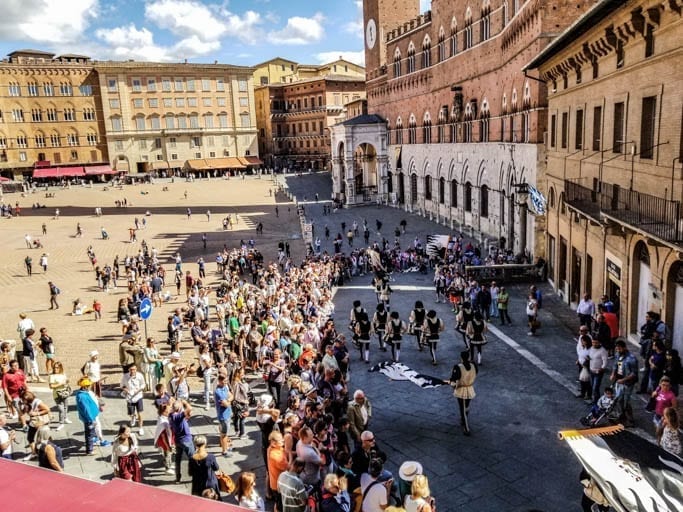 It is here where, twice a year, the square is turned into a racetrack, and appointed jockeys from the contrade race each other on horseback around the square amidst a weeklong festival filled with pageantry.
Today the square remains the central meeting point in Siena, just as it was in medieval times when the nine ruling families laid out the town and the nine lines of the piazza, and just as it was when my classmates and I rolled our empty bottles of wine down the slow slope of the plaza to join in a heap with the empty bottles of the locals.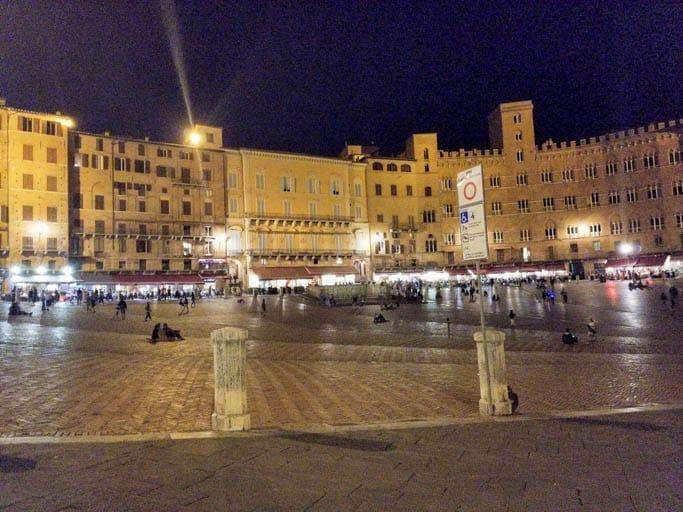 But back to that perfect sandwich
Nearing the end of our day of wandering, I suddenly stopped short at the top of a set of stairs that led to a very familiar hill.
"This is it!" I exclaimed.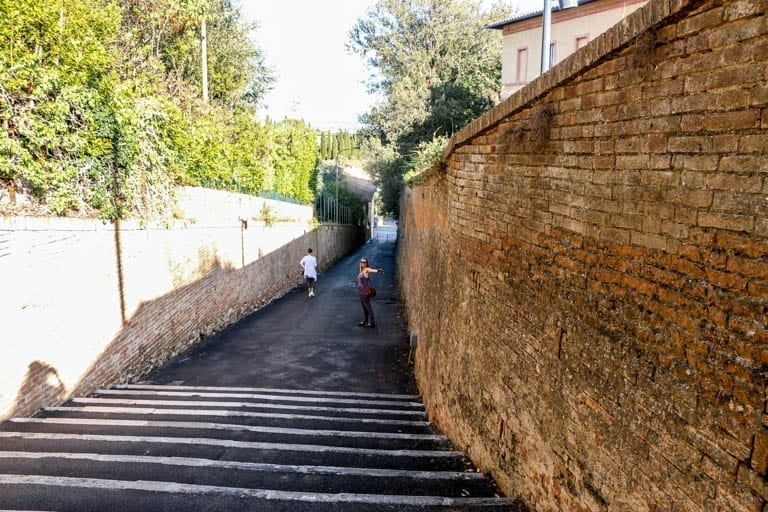 It was the hill – the hill – that my roommates and I trooped up each day to get to school. That meant that the school – and the sandwich – had to be close. From the middle of the hill, I started upward and my memory took over. It was a hard right at the chain-link fence and then two alleyways down and…YES!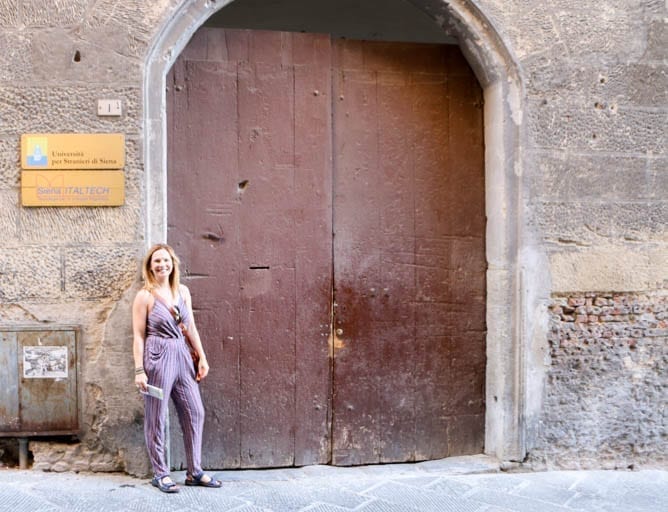 There was my school.
My mom and I laughed as we realized that my old school was just steps from where we had started our adventure that morning after fueling up on caffeine. From there, it didn't take me long to retrace the steps to the sandwich shop.
We laughed even harder as we realized that the daylong search from the time of our morning coffee to deli discovery meant that the store was closed for the evening.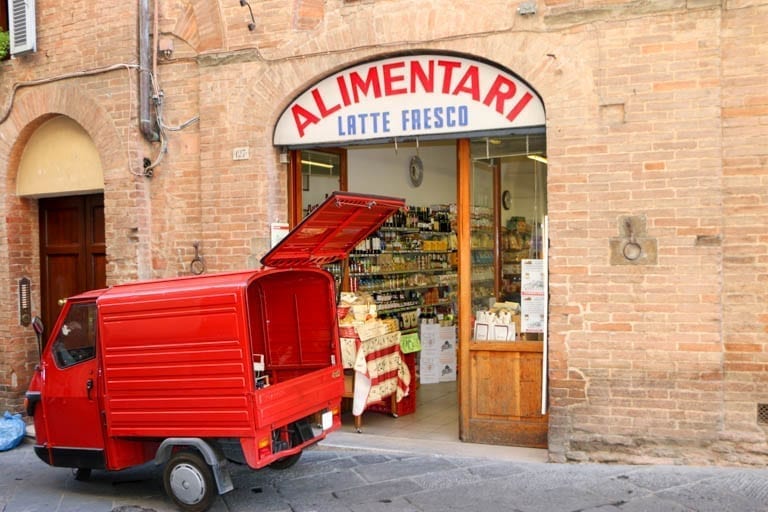 Undaunted, I returned early the next day, waiting impatiently through morning deliveries for the counter to open before my mom and I took off on a wine tour through Tuscany. I wasn't leaving without that sandwich!
When I finally walked into that shop, everything looked the same. And, though it had been 15 years, I even recognized the woman behind the counter as the same kind soul who had considered me a local all those years before.
She remembered me, too. It was the sundried tomatoes that gave me away. We smiled over our shared memories as she rang me up, my mouth watering.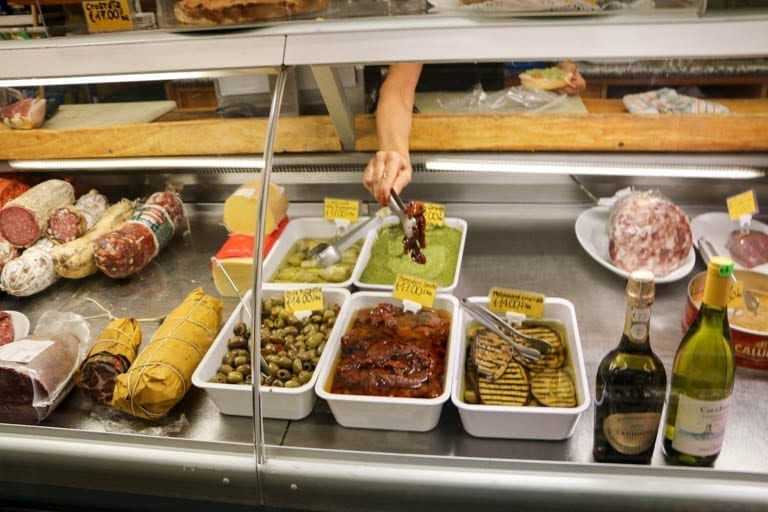 I sat right down and dug in.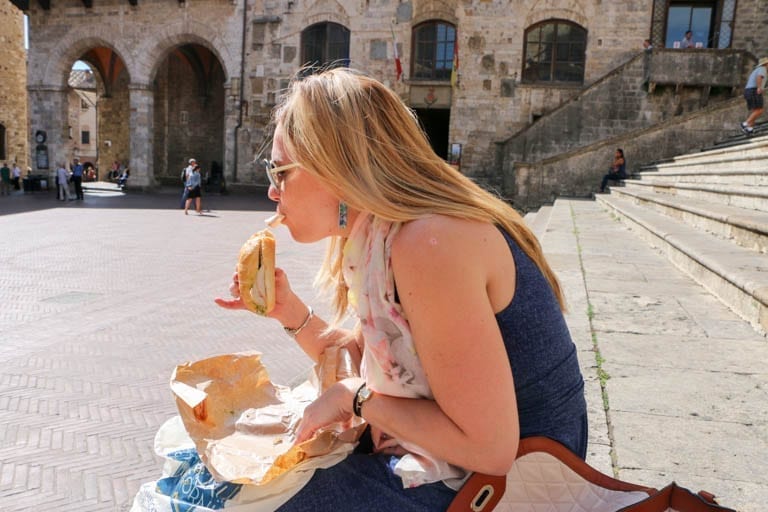 It was everything that I remembered and so much more.