Day 20 on the Camino del Norte: Colunga to Villaviciosa
Hey there! This post may contain affiliate links, which means I'll receive a commission if you purchase through my link, at no extra cost to you. Please see my legal page for more details.
The Day When Walking Got Easy
On Day 20 of walking the Camino de Santiago, Lizz and I became tourists again. We were no longer so focused on getting through the day that we forget to experience the day.
We took our time, stopping to play with a kitten on the side of the road, exploring a church consecrated in 921, and joining a local family for lunch with a view.
It was a beautiful day on the Camino del Norte.
A Late Start for Walking on the Camino del Norte
We got a late start leaving Colunga because we accidentally locked our walking sticks in the hotel. It's always something with us! So, we drank an extra cup of coffee in the café next door while we waited for someone to show up at the hotel to unlock the door.
As we waited, Lizz and I talked about how important our walking sticks have become to us; like extensions of our bodies. In retrospect, this brief moment of being without our sticks is an apt foreshadowing of what was to come on Day 22 when our sticks would get stolen.
Taking it All In on the Camino del Norte
With our sticks safely collected, we set out on the Camino del Norte only to have our walk interrupted by a kitten who fearlessly jumped into our path, pawing at us with his tiny claws. It seemed like a good time to take a rest and entertain one of the many adorable animals of the Camino.
I debated putting that kitten in my backpack, but we left him to plot his attack on the next pilgrims and continued on.
Our next distraction came in the form of a seriously old church. First consecrated in 921, the church of San Salvador de Priesca sits directly on the official Camino route. Our guide book advised us to knock on the red and white house across the street from the church if we wanted to see the original paintings inside the church.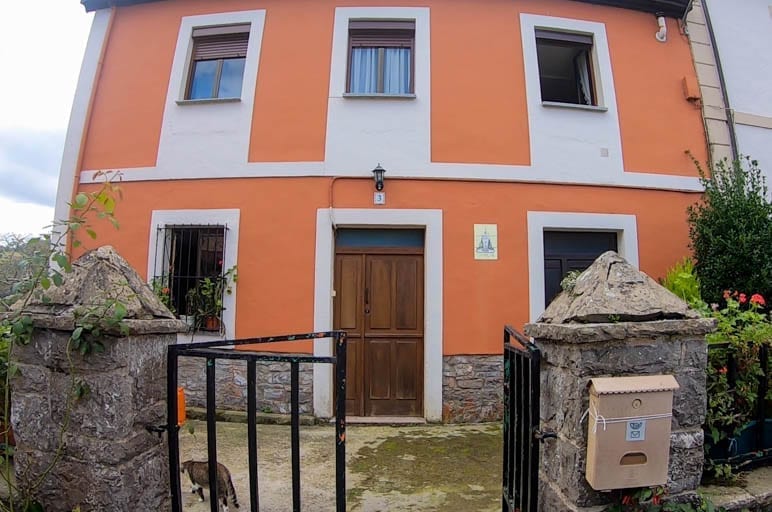 As advertised, a sweet woman opened the door of that red and white house with all the cats in the yard, wielding a huge key. She opened the door of the church and we took in the original paintings from 921, well guarded by the bats that flew back and forth across the old pews. (We left a small donation to thank the caretaker of the church for her time.)
Lunch with a View
There are not many places to stop for food along the route from Colunga to Villaviciosa, so we were prepared with lots of oranges stuffed into our backpacks, which we ate in periodic stops along the route. But about five kilometers outside of Villaviciosa, we saw a small sign propped up against a house offering food for pilgrims.
If you're walking along this route, keep your eyes peeled for La Casina Del Fresnu, which is really just a family home with a friendly woman who offers food to pilgrims for donations. The salad was delicious, the view astounding, and the hospitality heartwarming.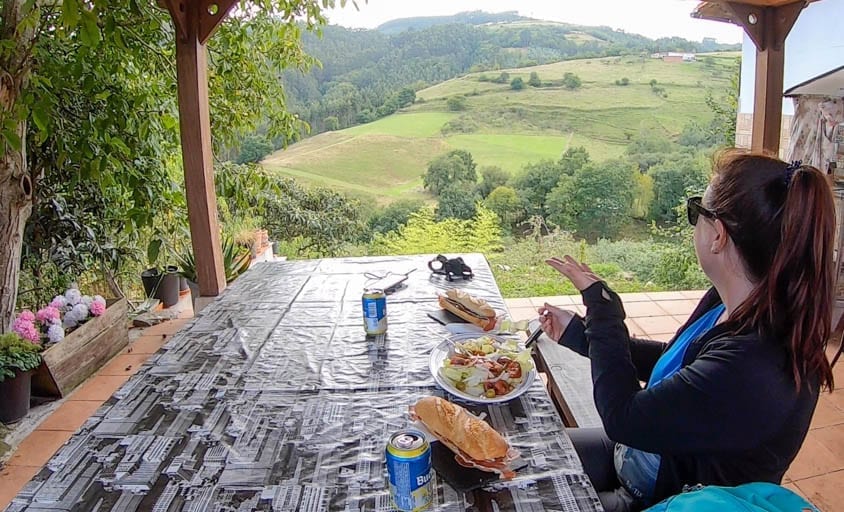 We snuggled with the dogs, shared our olives with the young boy who spends his day playing in the yard and entertaining pilgrims, and chatted with fellow walkers who stopped in for a beer.
By the time we arrived in Villaviciosa, it was late but we were content. We debated walking on since our bodies felt so good but, instead, we settled into a cozy bar where we decided to skip the Camino bed race (which we had likely already lost) and simply used Hotels.com to book a hotel room up the street while drinking a couple of cold beers.
Lessons Learned on the Camino del Norte:
Keep your eyes peeled for homes offering food to pilgrims for donations. This experience is what the Camino is all about. (We each left 12 euro as our donation at La Casina Del Fresnu.)
Our Pilgrimage Stats After Day 20 on the Camino del Norte
Tips from a Post-Camino del Norte Perspective:
In Colunga, we found a laundromat that washed and dried our clothes for us for five euro. We washed all of our clothes and enjoyed the extra time that evening to reflect on our surroundings rather than washing laundry. We would learn to do this more and more as we walked. It's amazing how good it feels to have clean, dry clothes. It's the little things on the Camino!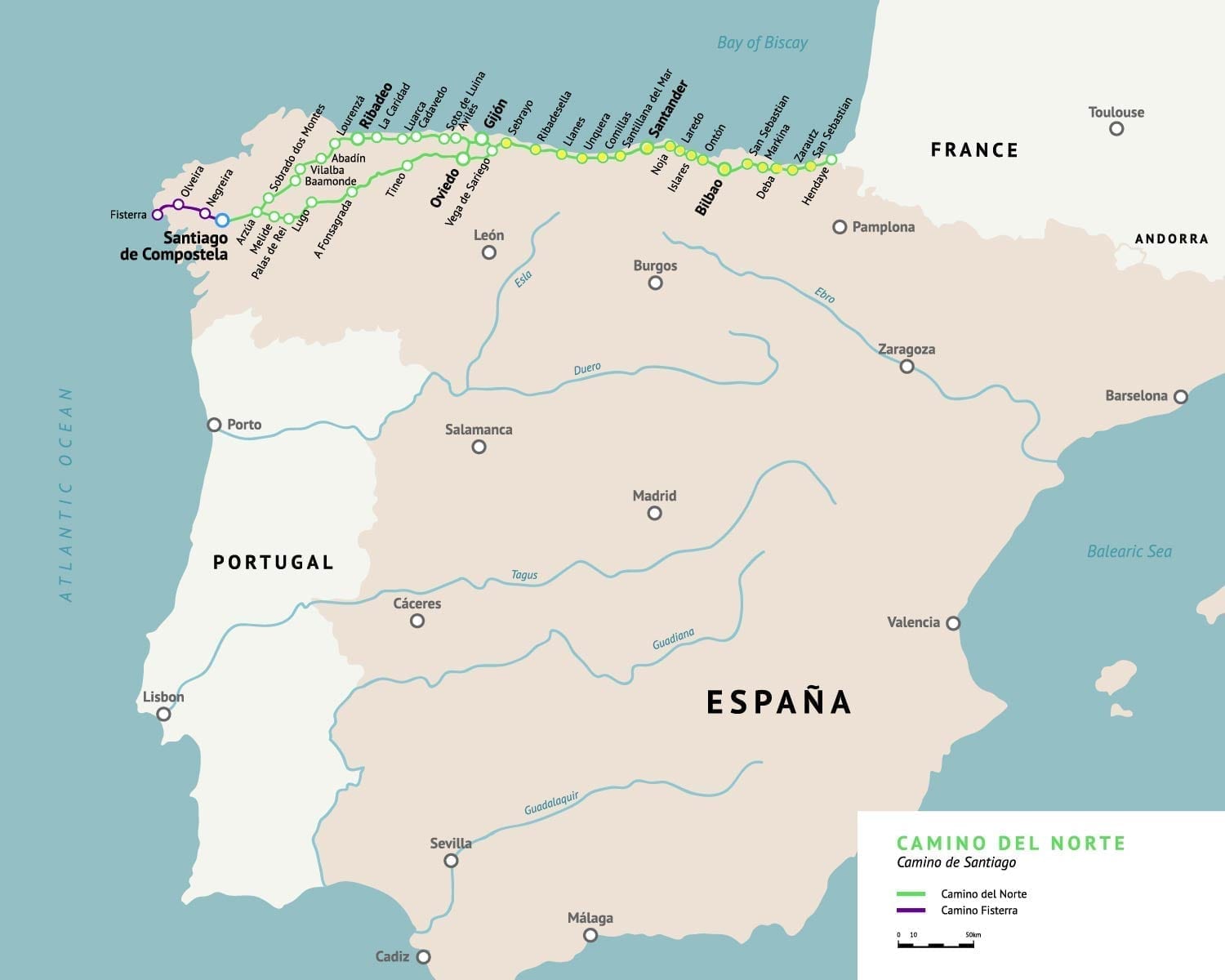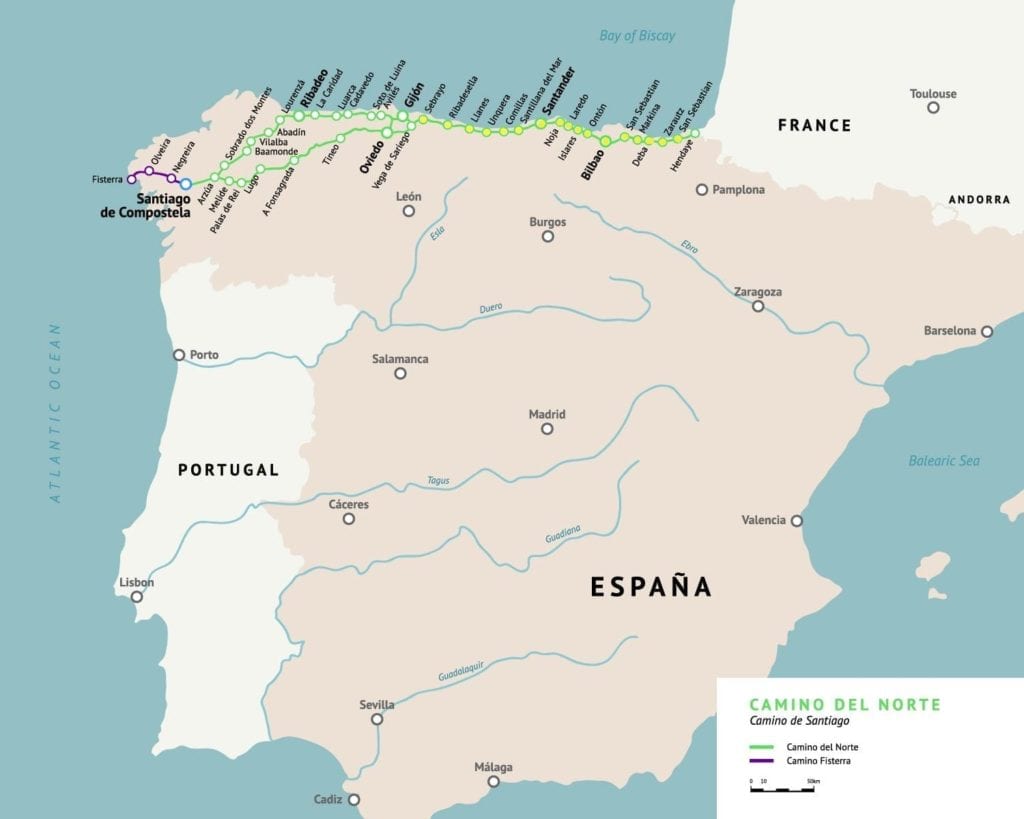 Stage Miles: 11
Actual Miles Walked: 12
Bus forward Miles: 0
Total Miles Walked So Far: 230 (370 kilometers)
Additional Camino Resources
About the Author
Hi! I'm Jen!
I'm a freelance writer and travel blogger who quit my nine-to-five after my fiancé, Jeff, died of cancer at the age of 40. When he died, I realized that life is just too short to delay our dreams. Since my dream was to travel and write, I now travel and write full-time. Today I wear hiking boots instead of heels and collect experiences instead of things.