How to Visit Chiang Dao, Thailand
Hey there! This post may contain affiliate links, which means I'll receive a commission if you purchase through my link, at no extra cost to you. Please see my legal page for more details.
When my bus arrived in the "city center" of Chiang Dao, a small community on the side of Doi Chiang Dao Mountain in a sleepy part of northern Thailand, I thought I had missed my stop.
The word tiny is too large for the town.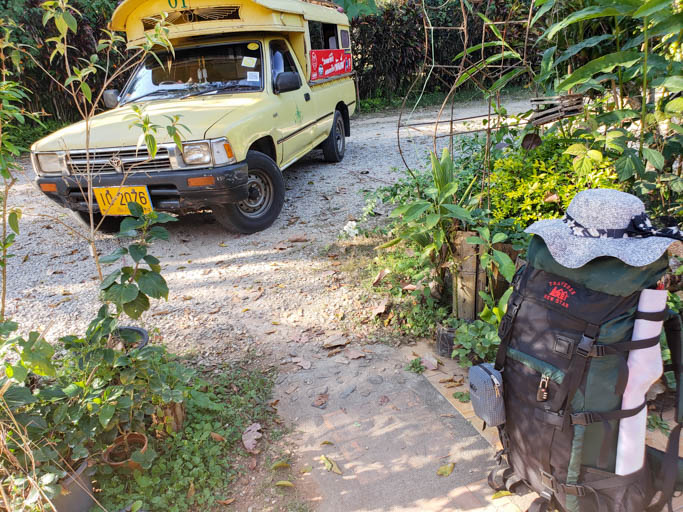 But there was a driver waiting with a songthaew, and he whisked me with efficiency up a winding hill to my accommodations at Malee's Nature Lovers Bungalows.
There was nobody in sight, so I stooped to pet a tail-wagging dog, jumping in surprise when a man materialized from somewhere behind me with a soft "hello?"
Malee's husband, Kurt, a gentle Swiss man who referred to Malee as "the boss," easily swung my huge backpack over his shoulder and then laughed over that same shoulder when I inquired about an ATM.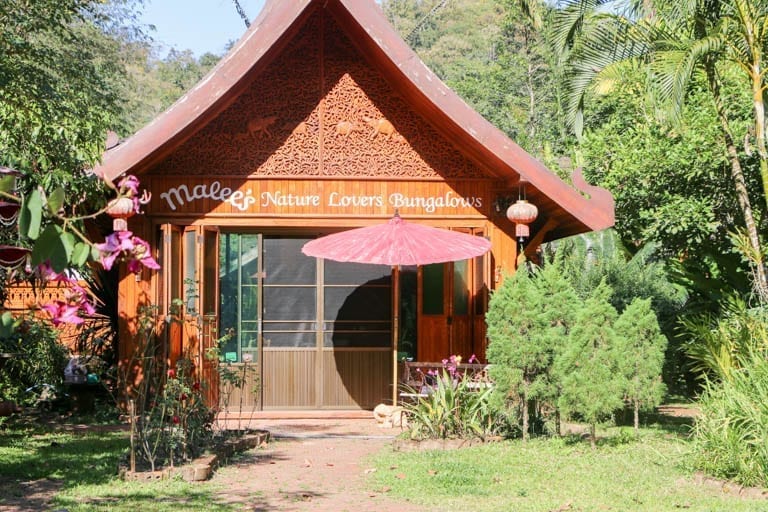 Showing me into my clean and cozy bungalow, he handed me a map of the area and informed me that the only ATM was all the way back in "town". I looked down at the map. I was really in the middle of nowhere.
But, as it turns out, other than the ATM (which Malee's brother drove me to the next day), everything that you need to see in Chiang Dao is within a 10-minute walk from Malee's Bungalow, anyway!
First Stop: The Temple in the Sky
Before my arrival, the only thing that I knew about this little mountain town was that it's a stop on the famed Mae Hong Son Loop in Thailand that tourists have yet to fully discover. Oh, and there is a bad-ass cave that you can clamber through with lanterns.
So I was pleasantly surprised with the circle on my map that showed a mountaintop temple just a 12-minute walk away.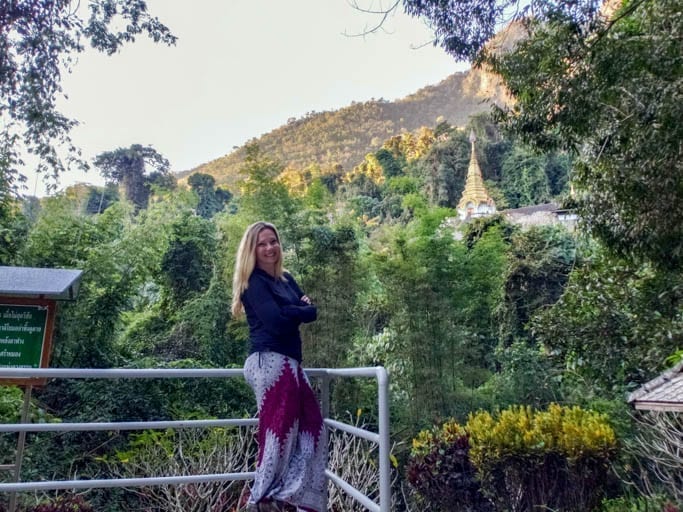 I set out for Wat Tham Pha Plong with no expectation other than a good view and a good workout, but right away I saw that there was more to this temple than just the scenery.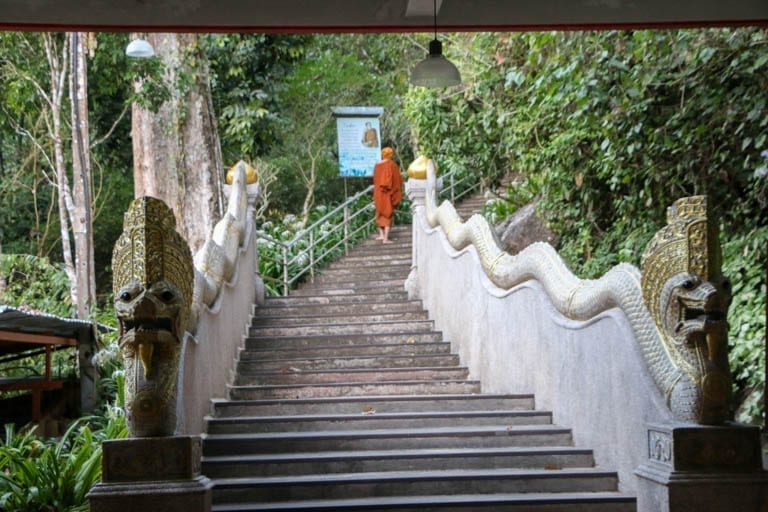 A note at the bottom of the stairs asked guests to help carry crates of eggs and boxes of mail to the monastery kitchen at the top, so I grabbed a carton and started the climb. All along the way, inspirational signs moved me up the stairs.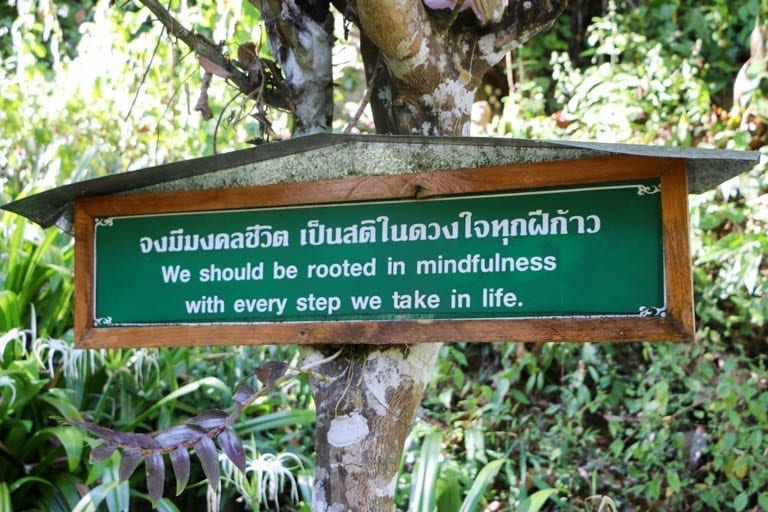 At the top, after depositing my crate in the kitchen, I climbed yet more stairs into a small museum dedicated to Luang Boo Sim, a revered monk who was known for meditating in wilderness and caves, and who spent his last years at this temple on the mountain.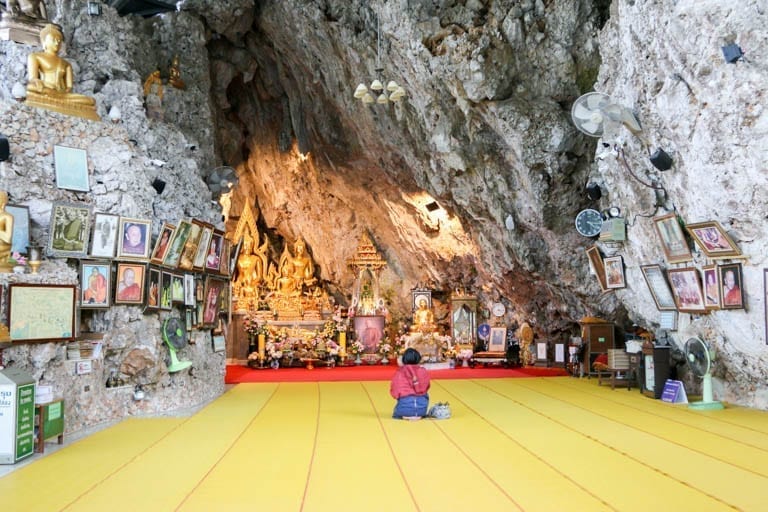 I climbed still more stairs and entered into the circular chedi. There was nobody but me and the surrounding wilderness, and I could see why Luang Boo settled here to pray in solitude.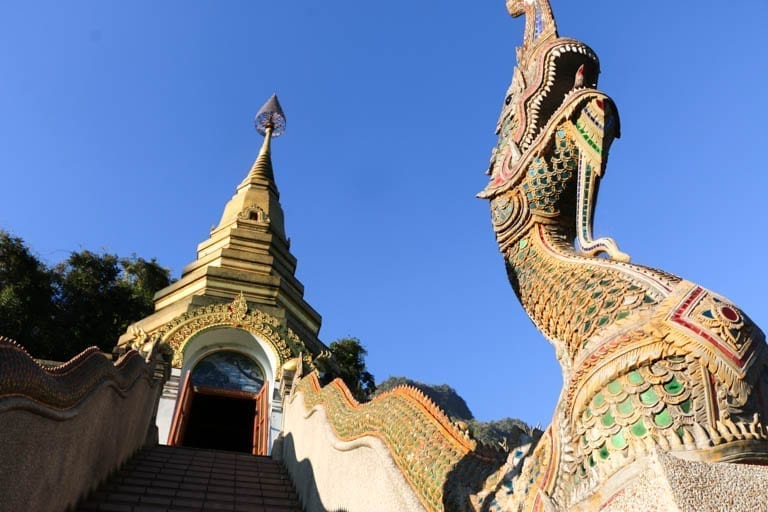 While meditation is never easy for me, I spent hours quieting my mind in this peaceful, mountaintop temple over the course of my three days in Chiang Dao.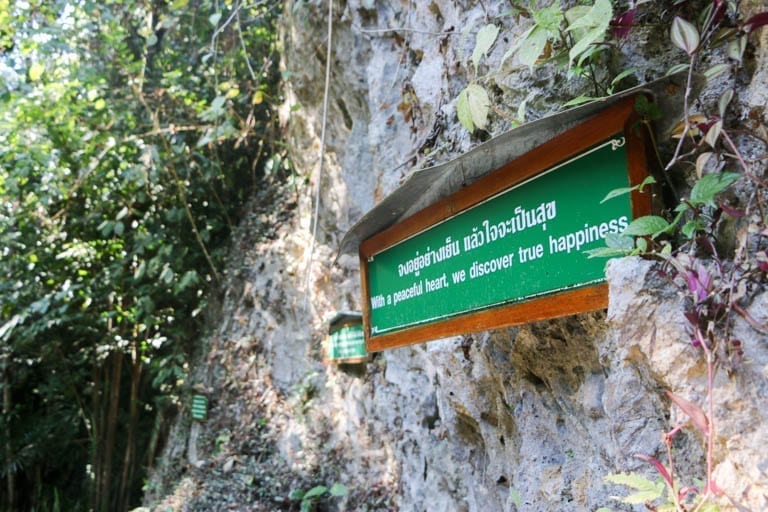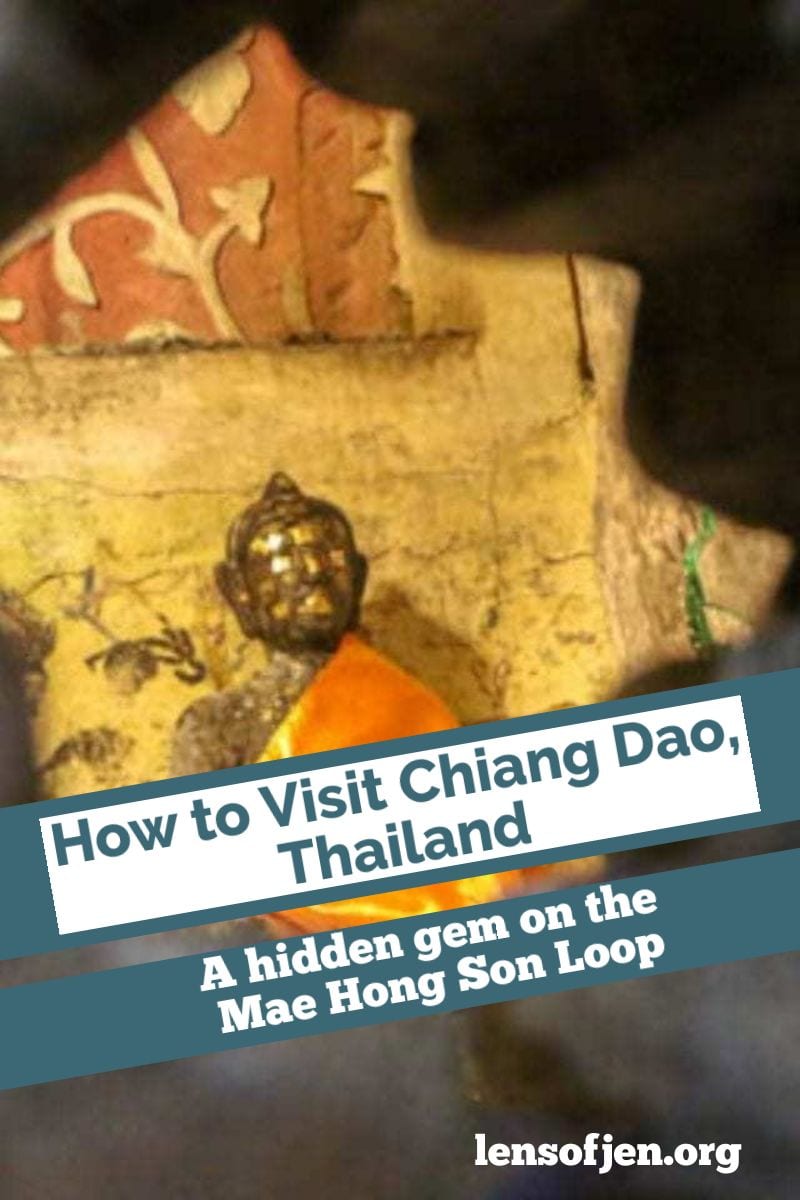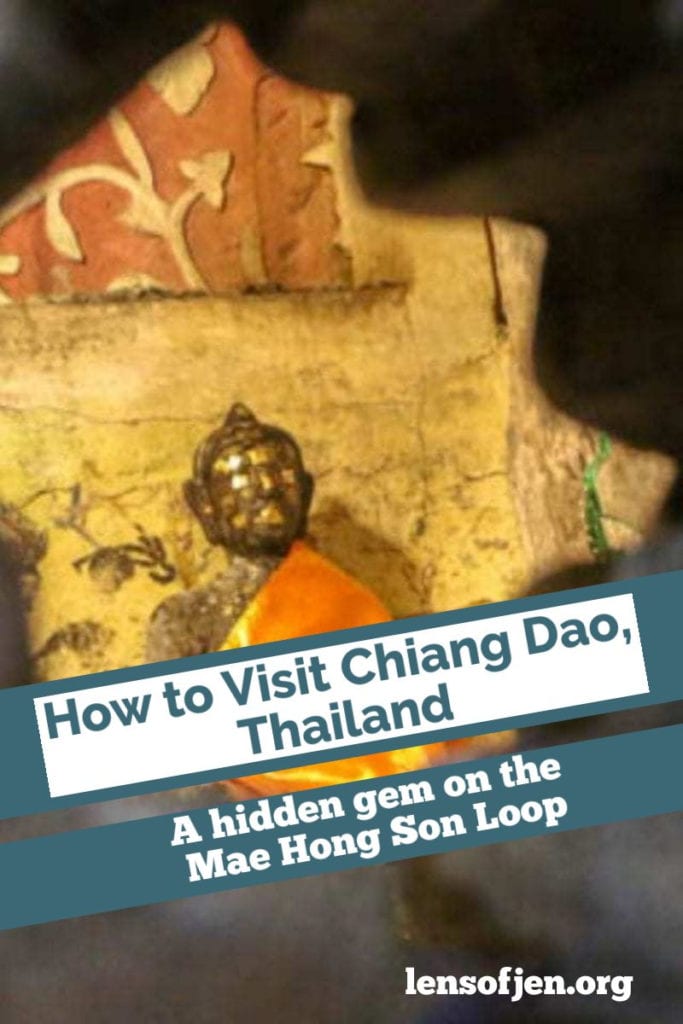 Next Stop: A Temple Beneath the Ground
From a mountaintop temple to one beneath the ground, Chiang Dao is a place to appreciate the calm of the sky and the cool of the earth.
The Chiang Dao Cave is really a network of five caves surrounded by a temple that leads right up to the mouth of the cave to reveal a system of crystal and limestone foundations throughout the meandering underground caverns.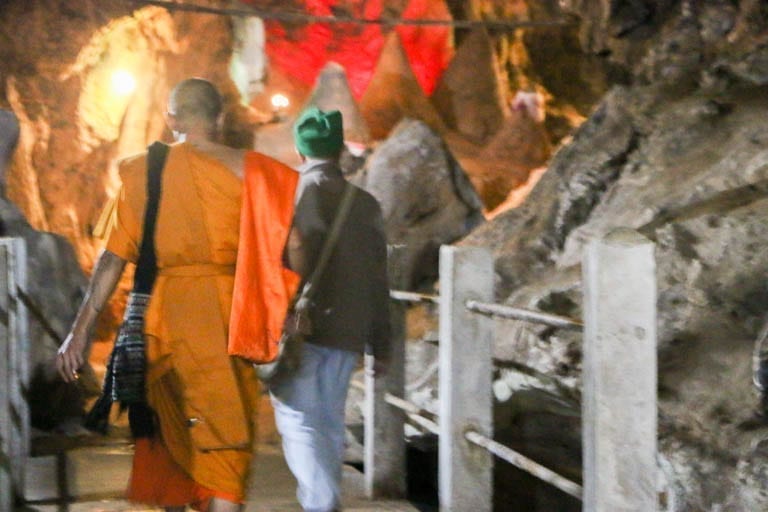 I opted for Tham Seua Dao, or the "easy" cave, the one where no guide, lantern or crawling is necessary. Actually, I wasn't really given an option, since I arrived an hour before the 5:00 closing time, and the guides seemed to be packing up and heading home.
But that was OK with me. I was allowed to wander nearly alone through the cave, enjoying a surprise statue here…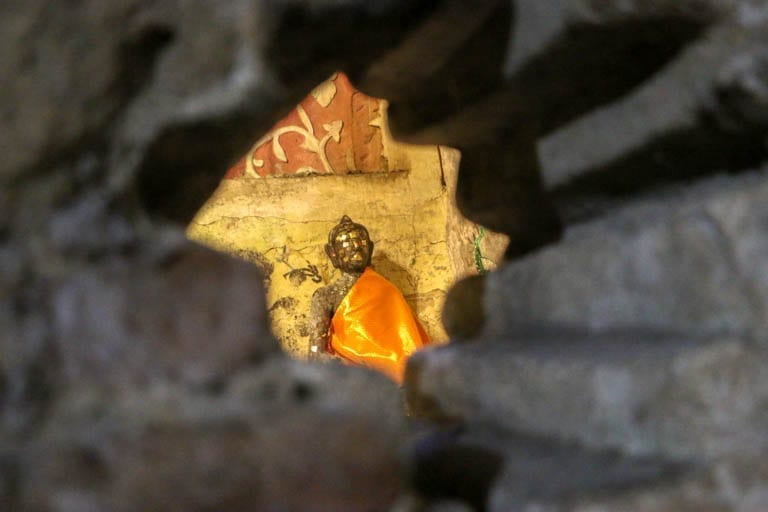 …ornate artwork there…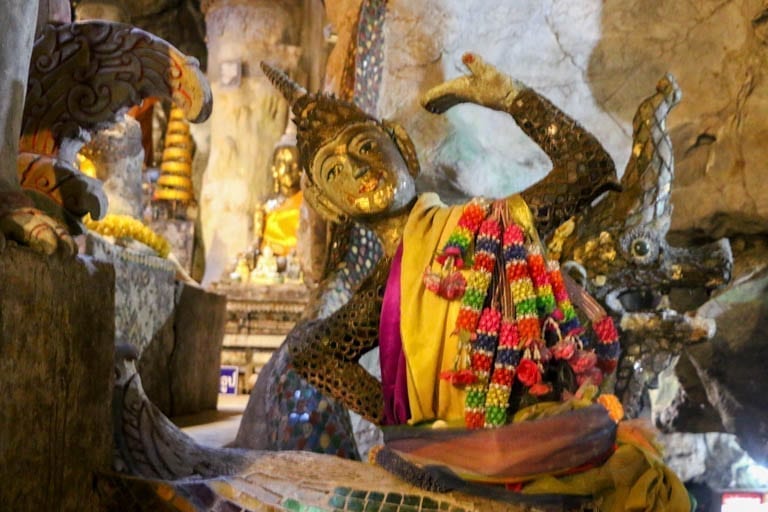 …intricate carvings everywhere…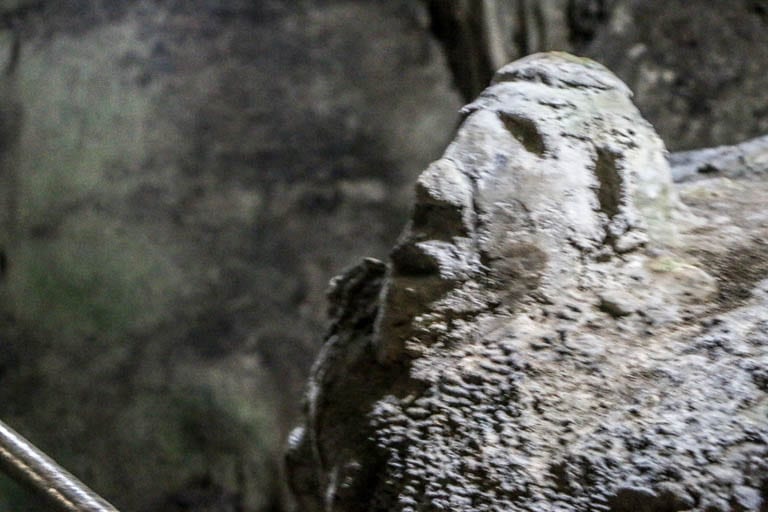 The caves beneath Doi Chiang Dao Mountain had a way of making me feel delightfully small in a vast and mysterious underworld.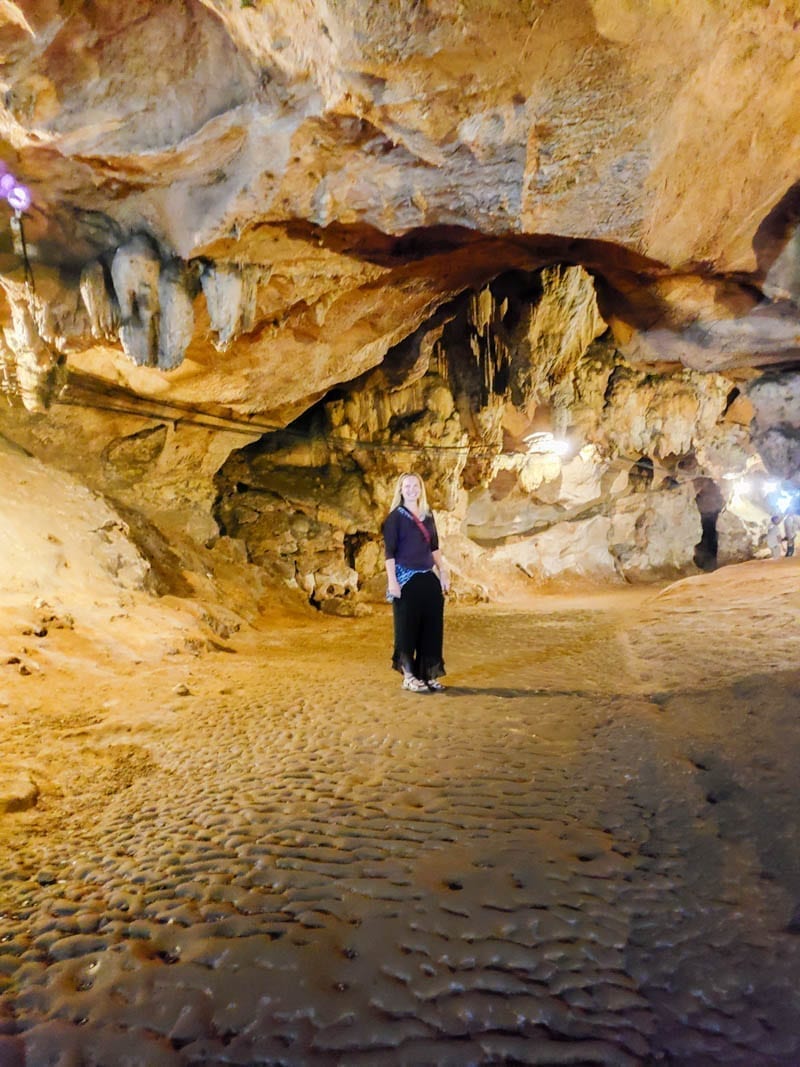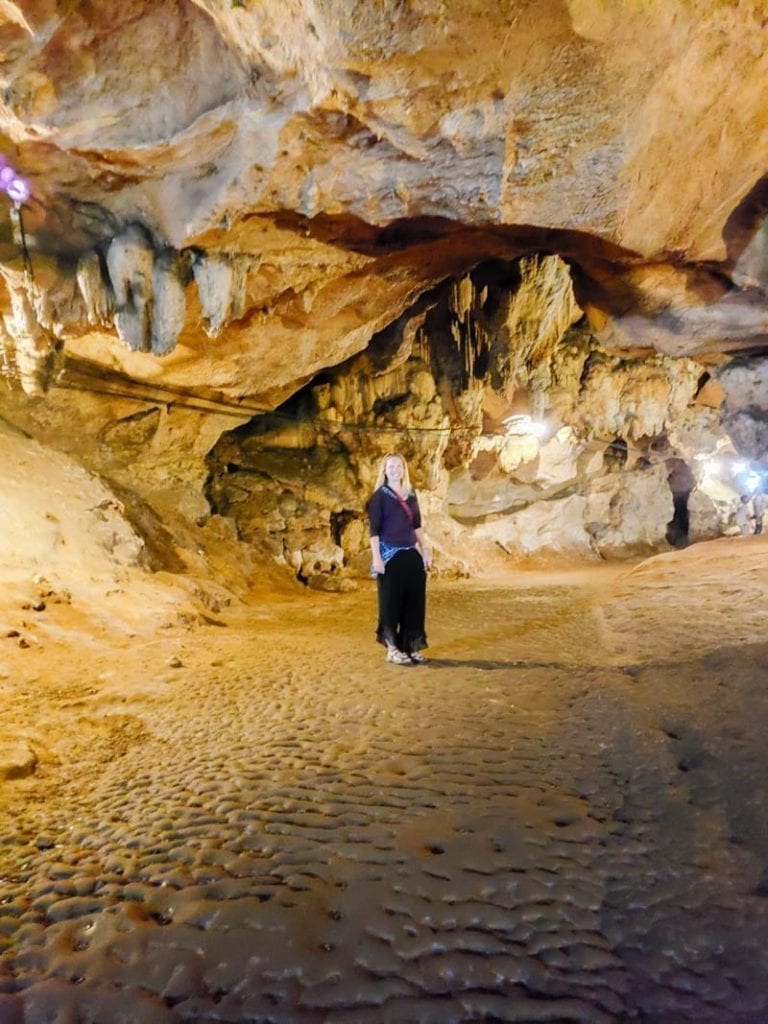 Last Stop: The "Nightlife"
The nightlife in Chiang Dao boils down to one bar: the Cave Bar. It's a quick walk from the cave and from Malee's Bungalow, and it's really a delightful little place.
With a pool table, board games, a killer happy hour, and an English-speaking owner, I felt right at home.
Of course, if you're wanting to avoid the Western experience, grab a bottle of wine and sit in the communal space at your accommodations. Chiang Dao is one of those places where cozy, communal spaces are a given.
Chiang Dao Means City of Stars
Chiang Dao means City of Stars, but to call it a city would bely the very reason that the stars are, indeed, remarkable. There are no city lights in sight.
In fact, one night while walking back from the Cave Bar, I couldn't see a thing. I had to use my phone flashlight to get home!
This remote corner of the world is certainly off the beaten path and well worth the trip.
How to Get to Chiang Dao
It's easy! Right on the Mae Hong Son Loop, buses go straight to Chiang Dao from other stops on the route. Most people come from Chiang Mai, which is just 70 kilometers and 1.5-hours away.
I came from Chiang Mai and picked up a bus from the Chang Phuak Bus Station. Buses left every half hour for less than $2 USD. And the bus itself was a seriously interesting adventure in people watching!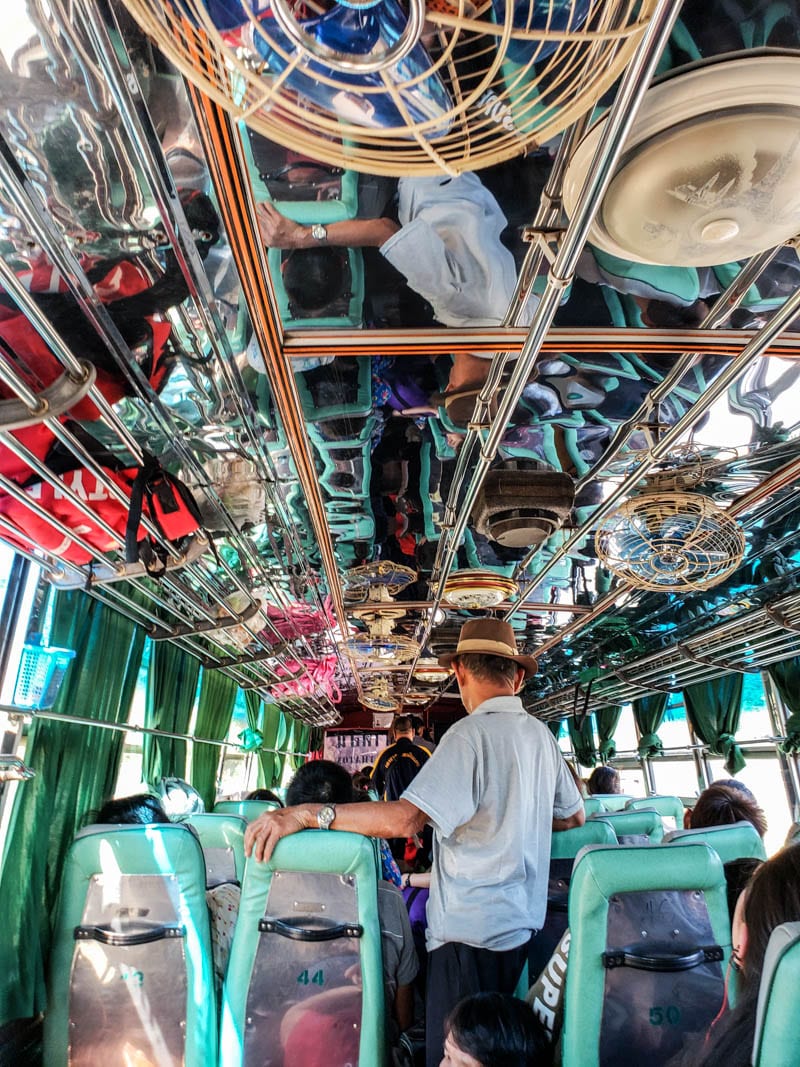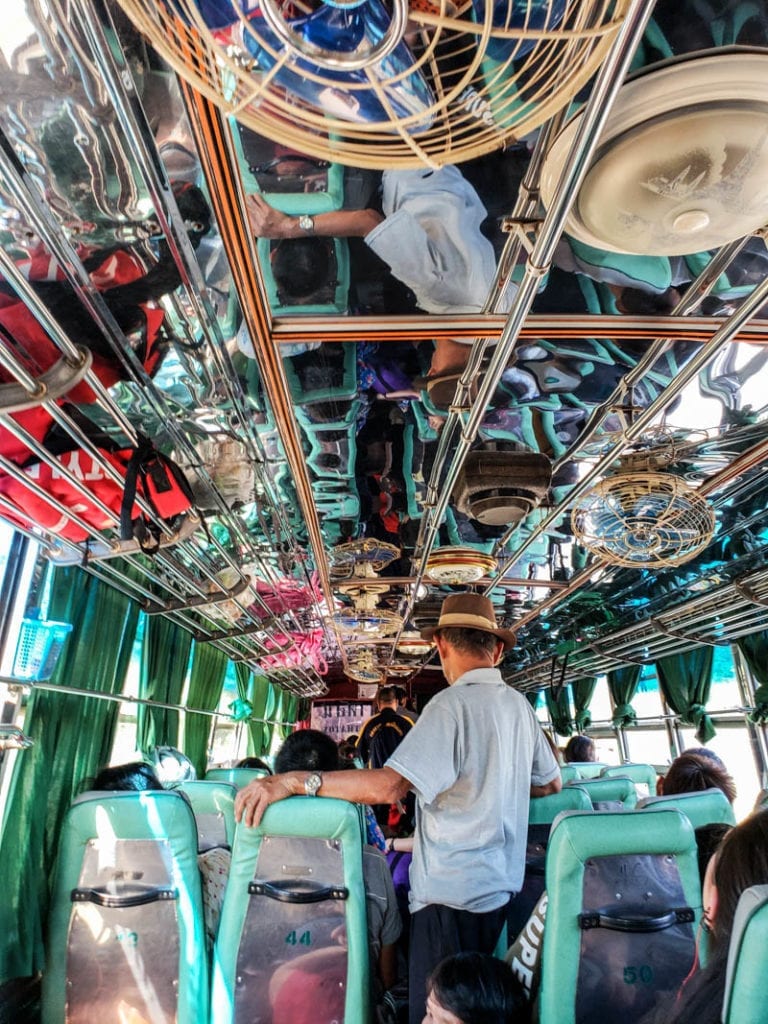 Of course, if you are traveling the Mae Hong Son Loop the traditional way, then you'll take the winding roads on a rented scooter.
Where to Stay in Chiang Dao
I soon learned exactly why Kurt called Malee the boss at Malee's Nature Lovers Bungalows. My hostess was everywhere all at once, cleaning the pool, organizing rides into town, and cooking a Chinese New Year feast for all of the guests lucky enough to be there on that first New moon of February.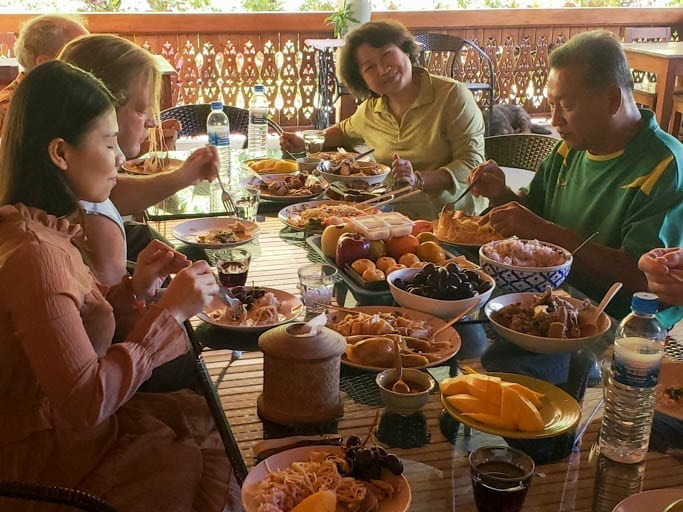 The bungalows are one kilometer from Chiang Dao Cave and seven kilometers from Chiang Dao. (Though I never went into Chiang Dao since everything is near the bungalows and the cave!)
Basic bungalows are $30 USD per night November through February and $25 per night March through October. More for larger or more luxurious accommodations. Or, hey, pay $6.50 USD to camp in the garden!
I can't imagine staying anywhere but with Malee, whose bungalows really are a haven for nature lovers. Tucked into the mountainside with quiet places for stargazing and meditating, I can't wait to return to Malee's! BUT…if you're looking for other places to stay, here is a map of available accommodations:
Where to Eat in Chiang Dao
Malee will serve you an excellent breakfast every morning. For dinner, I loved Chiang Dao Nest 2 and ate there most evenings. I did make reservations at the acclaimed Chiang Dao Next 1 and found it a bit overrated in terms of food, and a bit rude when it came to seating a party for one (despite my reservation).
Tips and Tricks for Visiting Chiang Dao
As with most of Thailand, everything is cash only. Be sure to stop at the ATM before heading out of Chiang Dao, since there are no ATMs up the mountain.


I really liked visiting the Chiang Dao Caves late in the day and just before closing. There was no pressure to walk with a guide. BUT my options for touring were more limited. I recommend going twice. Once just before closing and once earlier in the day to go with a guide and get the full experience.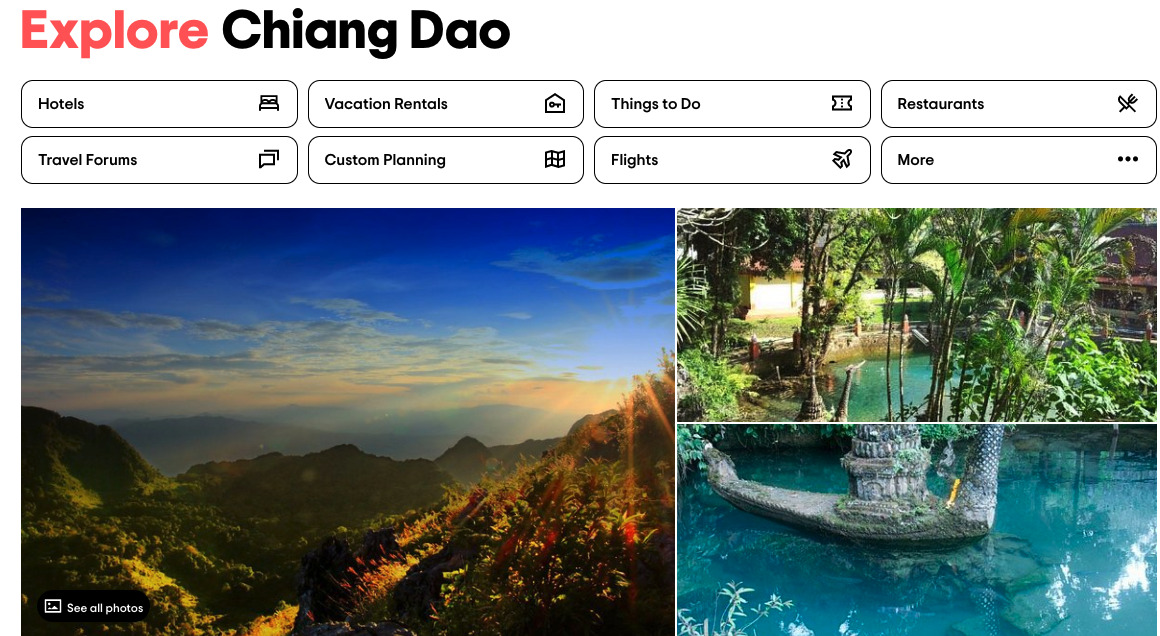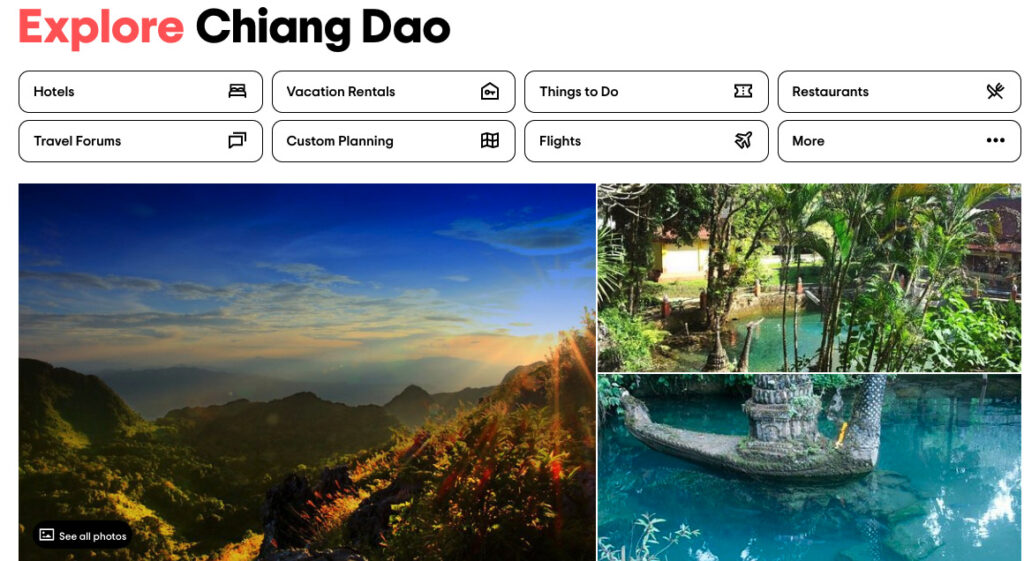 And if you are anything like me, you will want to go to Wat Tham Pha Plong as many times as possible. I climbed those steps to the temple in the sky every morning and felt completely at peace there and in Chiang Dao.
About the Author
Hi! I'm Jen!
I'm a freelance writer and travel blogger who quit my nine-to-five after my fiancé, Jeff, died of cancer at the age of 40. When he died, I realized that life is just too short to delay our dreams. Since my dream was to travel and write, I now travel and write full-time. Today I wear hiking boots instead of heels and collect experiences instead of things.