I Accidentally Washed His Ashes
Hey there! This post may contain affiliate links, which means I'll receive a commission if you purchase through my link, at no extra cost to you. Please see my legal page for more details.
I wasn't expecting Jeff's ashes to come in a plastic bag.
I don't know what I was expecting, exactly, when I opened the postal service box stamped "cremated remains," but it wasn't a gallon-sized, Ziploc bag held shut by a straining purple seal.
To be fair, Jeff wouldn't have wanted any bells and whistles. An ornate urn or elaborate container would have offended his innate pragmatism.
I can almost hear him saying:
In this case, a fancy urn made no sense, because Jeff's ashes were split among family members who intended to spread them in meaningful locations across the United States. The porch of Jeff's old apartment in Chicago, Lincoln Financial Field in Philadelphia, and Haystack Rock in Oregon.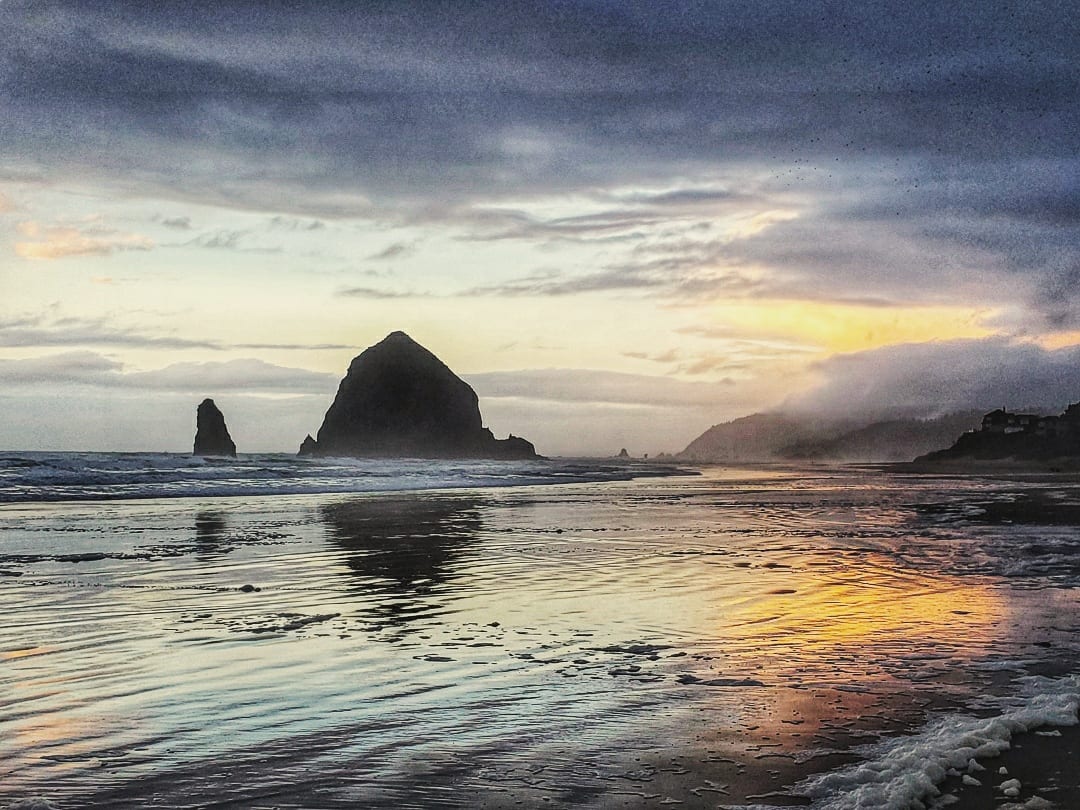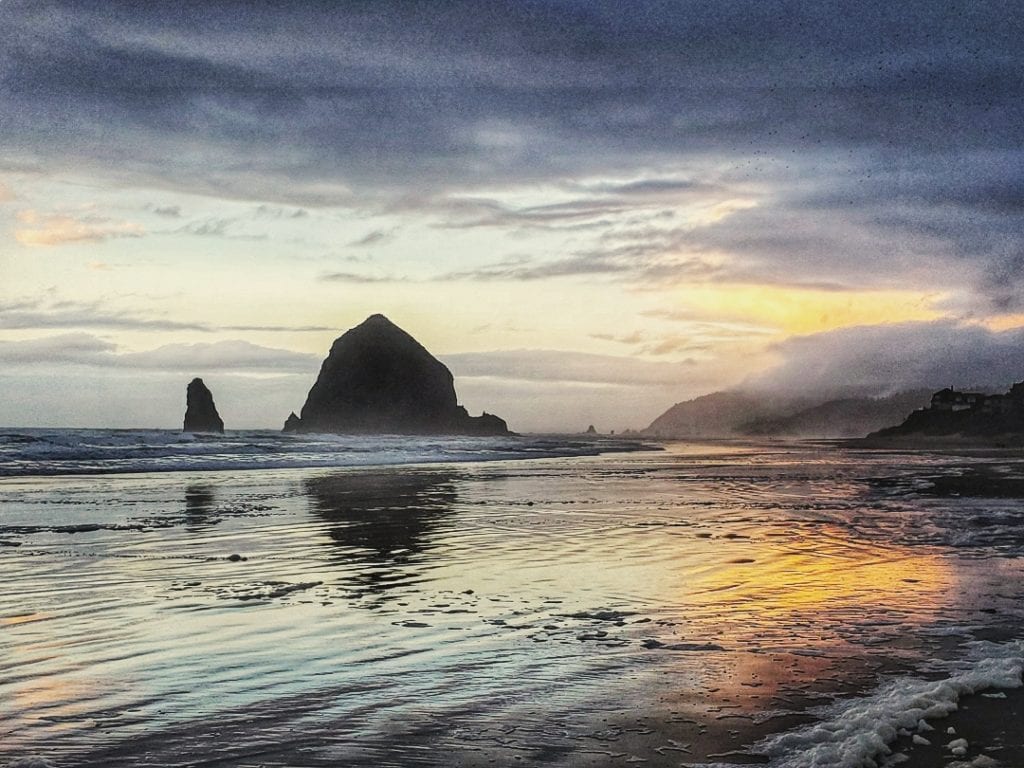 Perhaps because Jeff's ashes were divided and shipped to three different states, I was also surprised by just how much of him was in the box with its cremated contents addressed to me.
And that wasn't the only thing that was about to surprise me.
I wasn't expecting bones
Picking up the heavy bag, I carefully turned it around in my hands, staring with curiosity and then consternation.
I wasn't expecting bones.
Chunks of bone surfaced, submerged, and then reappeared in the gray-black ash. I don't know whether it was the bones or my own sense of wonder that kindled the resulting surge of anger.
I dropped the bag back into the postal box, producing a grainy plume, and wrapped my lightly dusted arms around myself, holding those escaped ashes close to my heart and allowing the rage to flow and crest red-hot through my body.
I wasn't actually in the United States when Jeff's ashes initially made their way through the mail and to my front porch. In fact, I didn't even have a front porch at the time, so his ashes were sent to my parents' house.
The same week that Jeff died, I quit my job and booked a one-way ticket to journey – solo – through the world and through grief.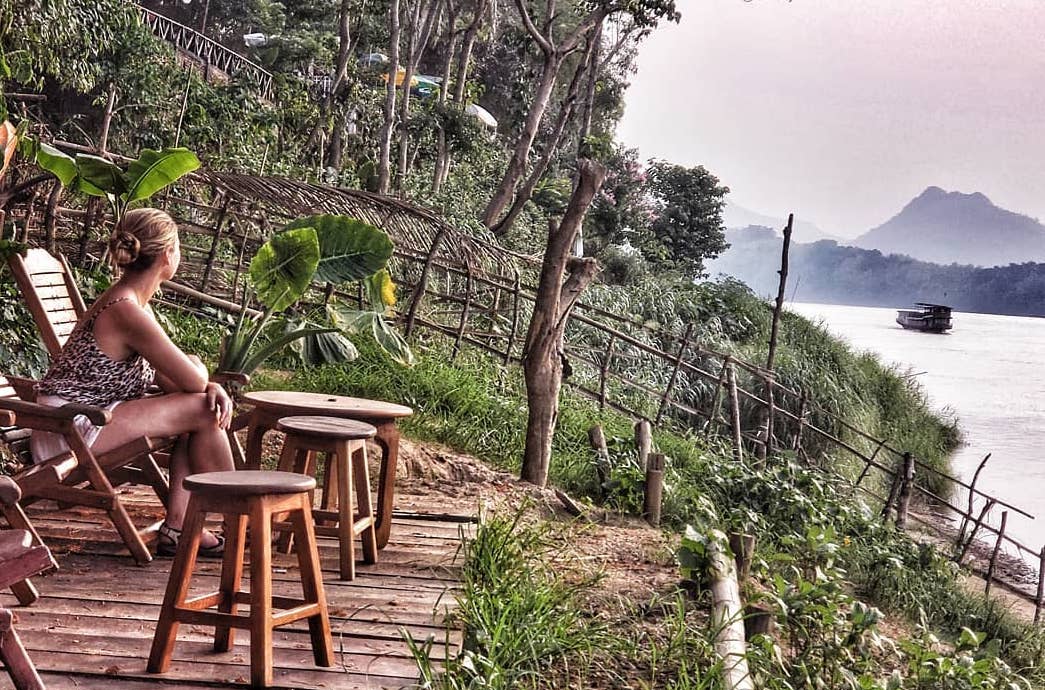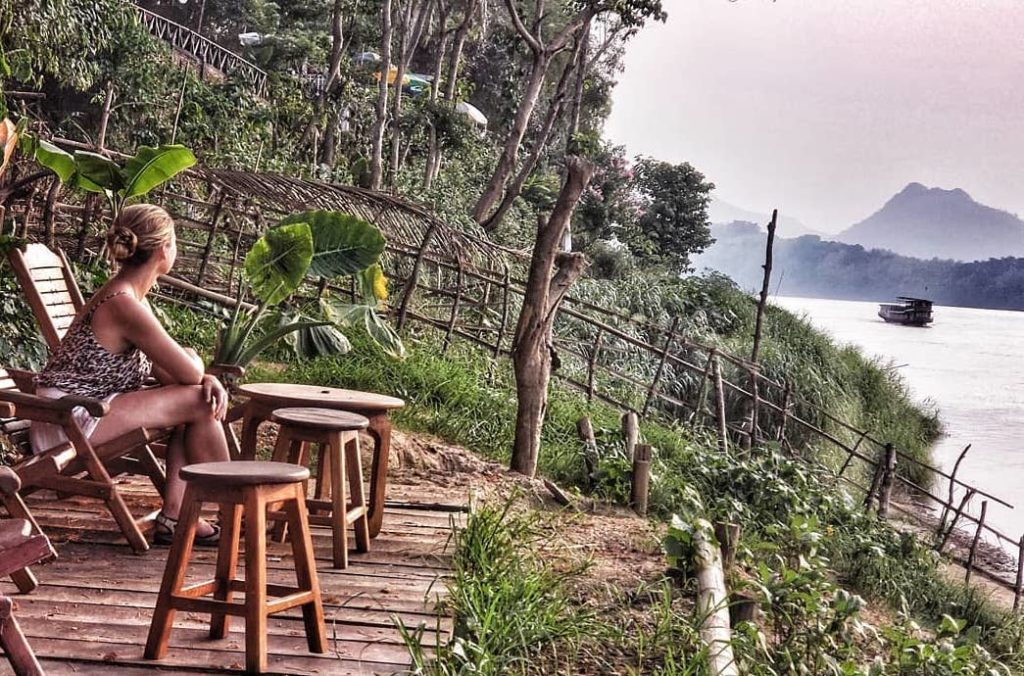 Because Jeff's dad took care of all after-death logistics — tasks for which I was completely incapable of performing in those dark days — I hadn't really thought about Jeff's ashes.
I mean, I wasn't completely surprised. I remember saying "yes" when asked if I would like some of his remains and, when I returned home for this brief visit over the holidays, my mom warned me before I walked up the stairs and into my childhood bedroom that there was a box waiting for me there.
The grief fog was lifting
I do not doubt that my response to Jeff's ashes would have been wildly different in the first months after his death.
Those first months were blurry. My memory is fuzzy, the images are clouded with tears and acute pain. I was unfazed by world events or personal milestones. Quitting my job was almost easy. I simply didn't care about what would become of me. The worst thing had already happened.
Back then I would have received the box — with its tell-tale sticker stating its contents to the world — with detached acceptance. It would have been just another logistical piece in the process of watching someone die.
But by the time I held that plastic bag in my hands for the first time, Jeff had been gone five months. My memories of this period are more clear.
My tears had salted the roots that grow beneath rock bottom, but the grief fog was starting to lift.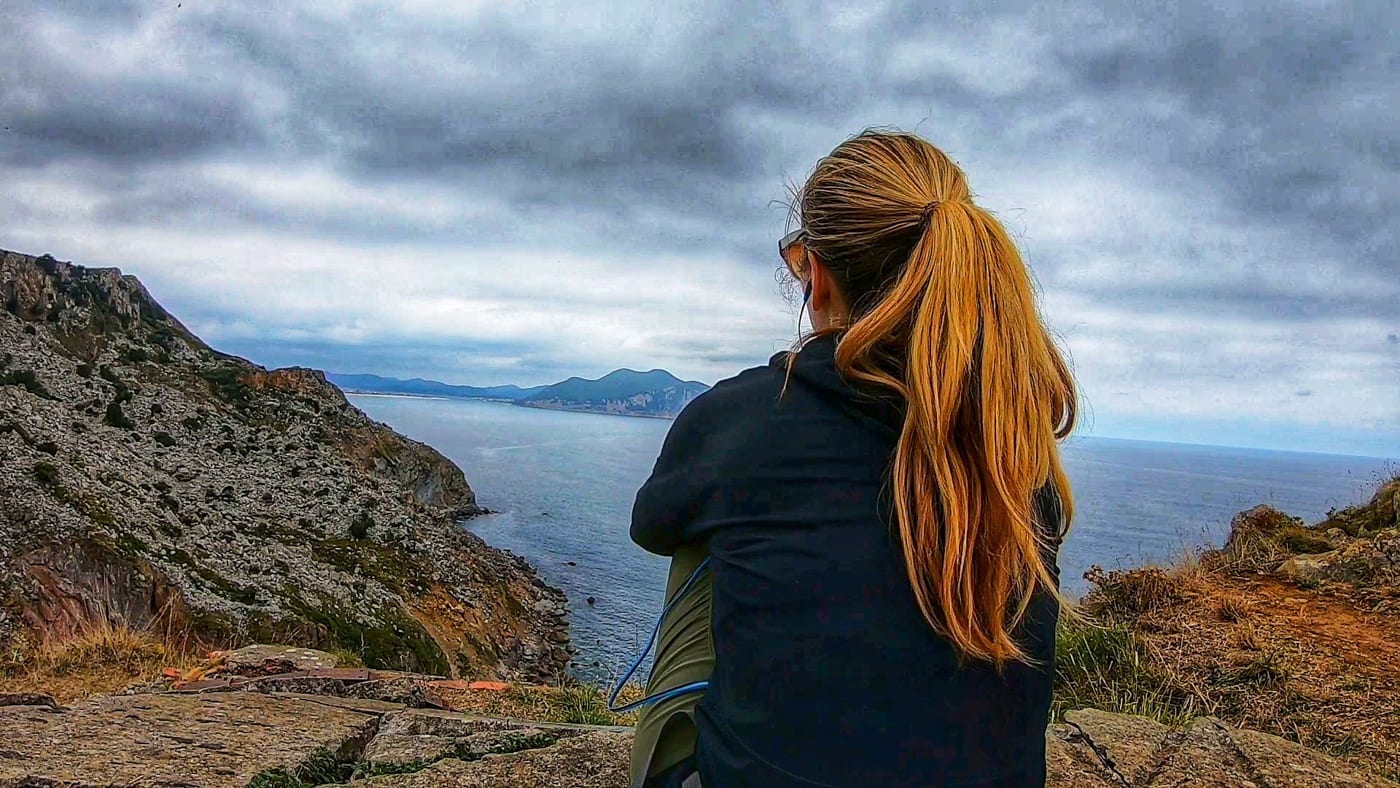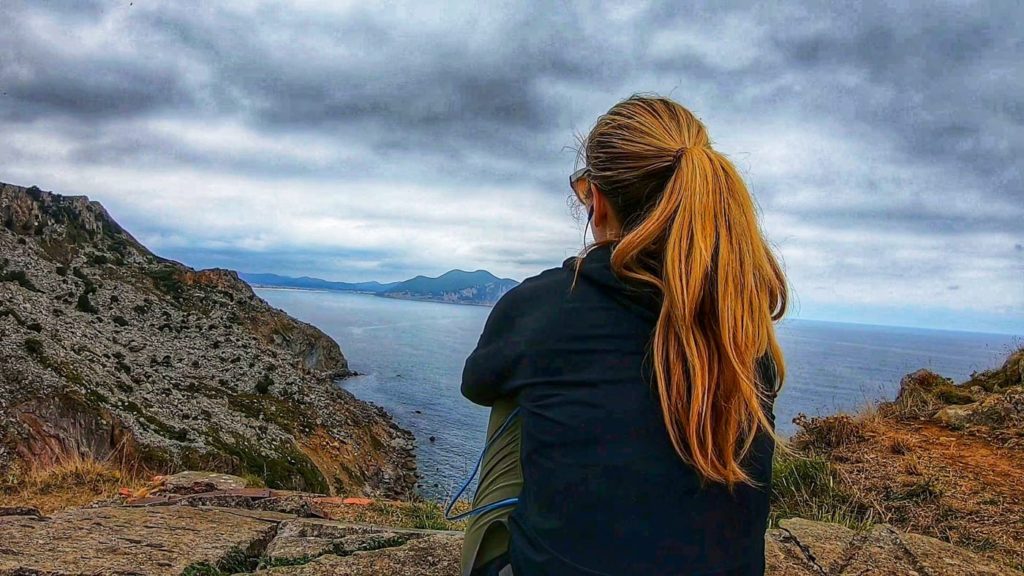 I was allowing for joy. I was even pursuing it. I don't know if I had yet opened up my heart to the possibility of loss again, but I was starting to see that risking loss is the only way to truly love.
For me and my grief journey, letting in light and joy again meant letting in all of the feasible depths of human emotion. In those days, I could whipsaw between euphoria and fury in a single moment.
Choosing a place to spread his ashes
When I opened my eyes and looked again at the plastic bag coated with gray-black dust, the wonder and the rage were gone; replaced, instead, with one thought: I needed to get Jeff out of that plastic bag.
At the store, I found a sensibly priced glass container large enough to hold all of Jeff's ashes. It was the color of the sky before a storm with shapes like raindrops or tears bubbling beneath its smooth surface.
I also searched online for a smaller keepsake, ordering two miniature urns hanging from silver chains with sunflower charms attached for good measure. When the little containers arrived, I filled them both with ashes from the raindrop jar, placing one tiny sunflower urn next to a picture of Jeff and slipping the other into my pocket.
That urn would be my traveling companion for the foreseeable future.
And then I was off to Haystack Rock in Cannon Beach, Oregon. A one-hour drive from my hometown, it's the place that Jeff proclaimed to be his "happy place" the moment he set eyes on it. Back in those days when happy was still possible. Back in those days before cancer.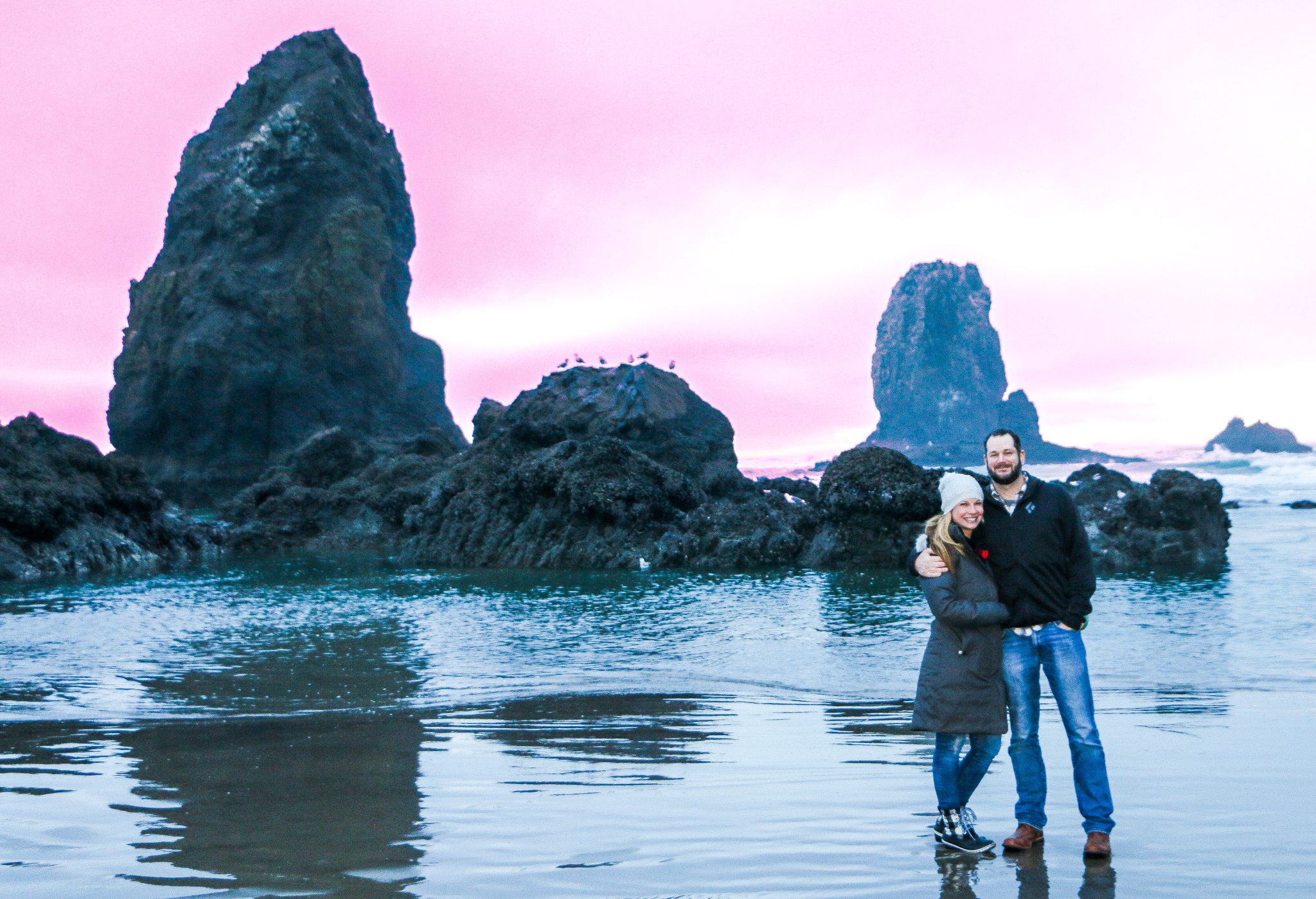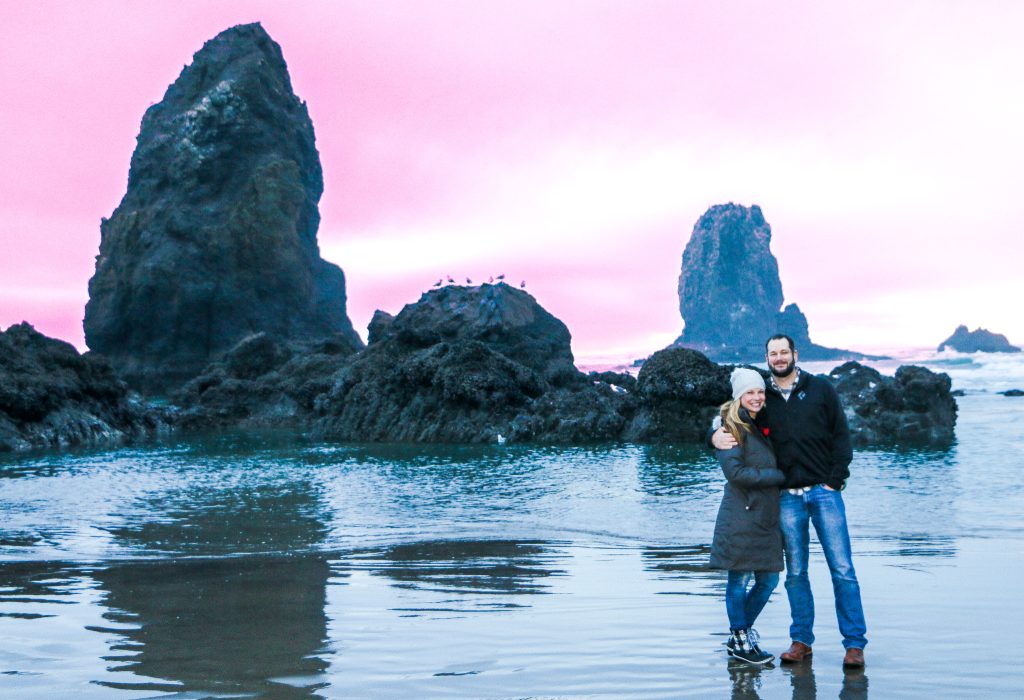 Before heading for the coast, I secured the blue-glass jar into the center console of my car, nervously placing a hand on the cork top to contain its contents.
I couldn't help remembering how, exactly one year before, Jeff drove that same car to the coast while I worked from my laptop in the passenger seat next to him. I would occasionally place my hand on his knee as he sang along with lung-topping range to whatever tune came on the radio.
When he reached the ocean, Jeff walked without hesitation into the receding tide of a December sunset, his footsteps disappearing as soon as he lifted his feet from the wet sand.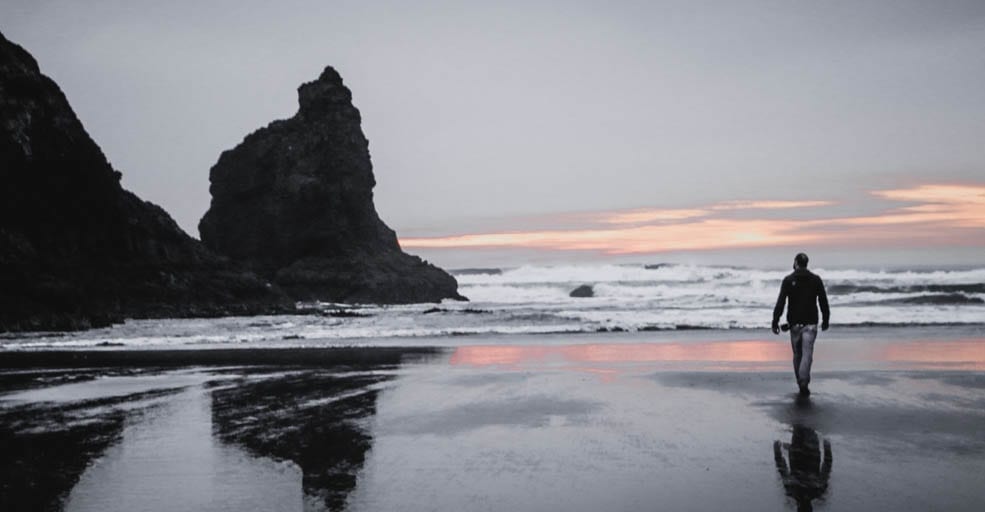 I loved watching him experience a place that mattered so much to me. A place where I made so many childhood memories.
One week later he sent me this message:
Spreading his ashes
Exactly one year later, I walked into the tide of a December sunrise and spread Jeff's ashes into the frothy waves.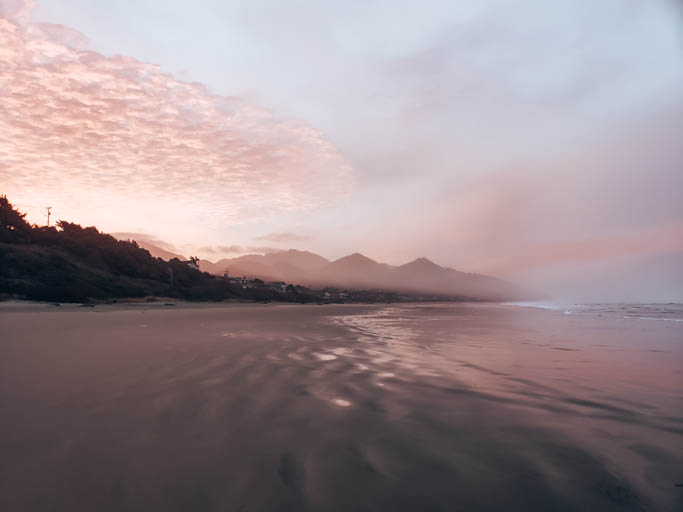 Then, because I couldn't bear to leave any part of Jeff in a plastic bag, I pulled that old plastic bag out of the same pocket that held my sunflower urn. I washed it in the icy water, turning it inside out and running a frozen finger along the purple seal to free every last piece of him.
I placed the sopping wet bag into the now empty glass jar and, because there was nothing else to do but this, I wiped my dusty hands on my jeans and stepped back to watch Jeff's ashes make their way out to sea.
I realized my error quickly. I should have waited for an outgoing tide. Because rather than sweeping out to sea, Jeff's ashes swirled in the waters around my feet.
I swear I heard Jeff chuckling.
I did the only thing you can do at a moment like that. I laughed, too. Then I walked back to dry sand, made a seat out of a piece of driftwood, and watched until the ocean finally carried Jeff away.
Traveling with his ashes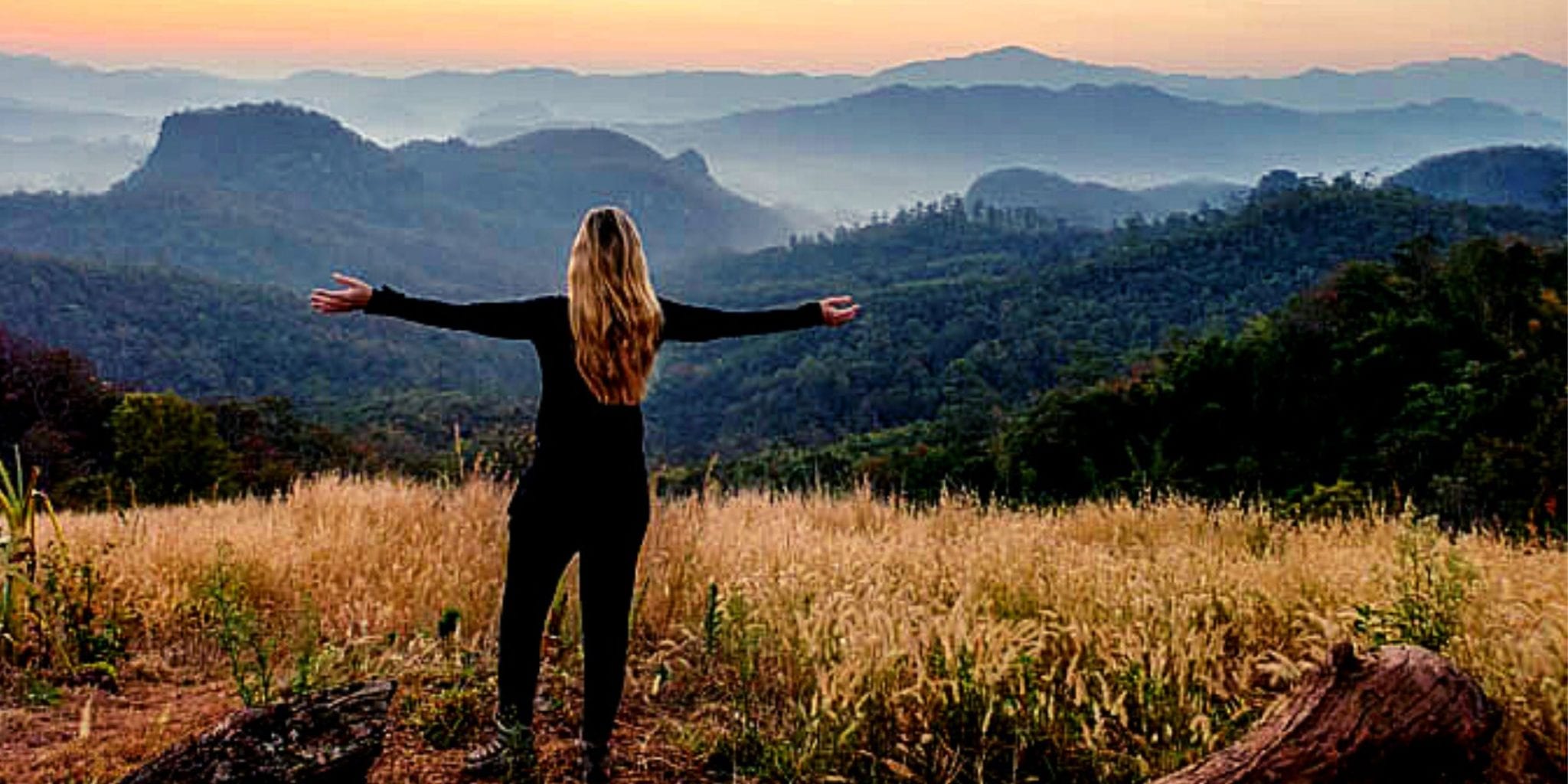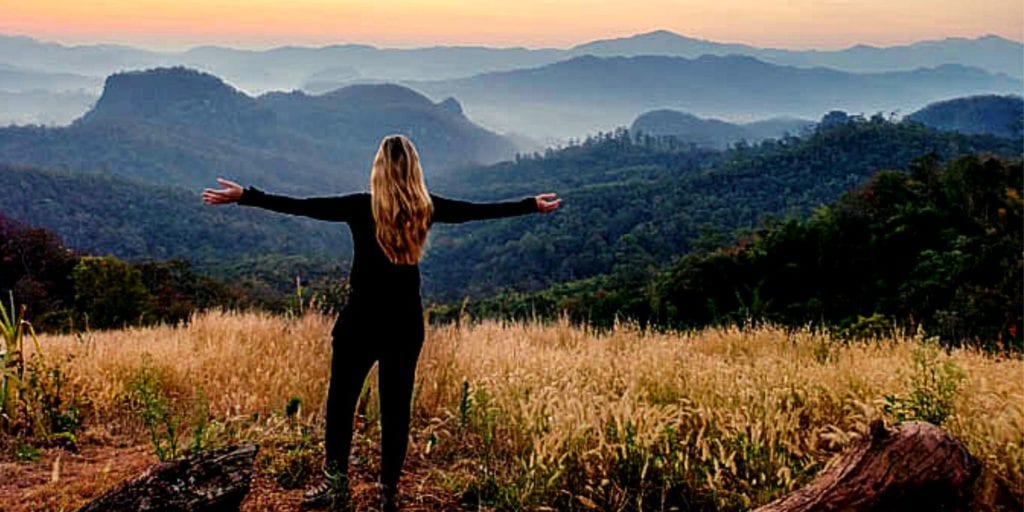 Shortly afterward, I set out on a solo trip through Asia with the miniature sunflower urn. Sometimes it was pressed against my skin, sometimes tucked into a pocket or bag, but always, it was on me. In this way, I felt like I was traveling with Jeff.
Together we danced until dawn at the Full Moon morning party in Thailand, dropped out of scuba-certification classes for fear of drowning, learned to surf in Bali, discovered the fruity, purple deliciousness of mangosteen in Kuala Lumpur, and strolled beneath the neon lights of Singapore.
When I returned home four months later, my surges of unexpected anger had dissipated. As I unpacked my bags for another brief stay in America before going abroad for another solo adventure, I reflected that joy was not just creeping back into my life. It was bursting through the door.
That's when it happened.
I can't believe I washed his ashes
I didn't notice that the sunflower urn was missing until I found it tangled in my wet clothes in the washing machine.
I untangled the silver chain from the bowels of the machine and held it up, dangling the now sparkling container with its trusty sunflower sidekick still intact.
Of course, I was horrified. I resolved, in fact, right then and there to never tell a soul what I had done. (Whoops.)
But then, I did the only thing that you can do in a moment like that. I did what Jeff would have done. I laughed.
Letting the ashes go for good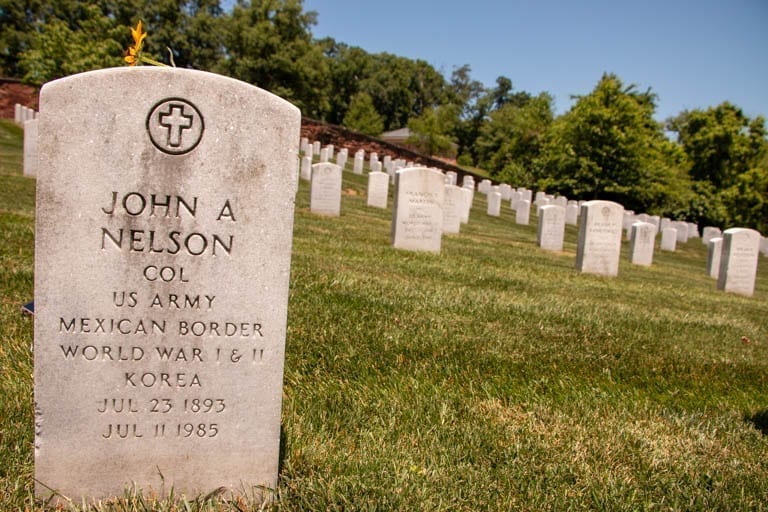 On June 4, 2019, on the first anniversary of Jeff's death, I went to Arlington National Cemetery in Washington, DC to visit the graves of my great-grandparents.
I got hopelessly lost searching for the right plot of land and, somehow, stepped outside of the cemetery grounds with its meticulously manicured lawn and stumbled onto a field of wild sunflowers.
This was the sign that I needed.
When I finally found the gravesite, I unscrewed the sunflower cap. They were still there, Jeff's ashes. I sprinkled them onto the grass above the graves of my relatives, tucking the little silver urn into its permanent place beside my great-grandmother's headstone.
I had one last cry with the sunflower urn, and then I brushed my dusty hands on my pants and set off again. Alone.
About the Author
Hi! I'm Jen!
I'm a freelance writer and travel blogger who quit my nine-to-five after my fiancé, Jeff, died of cancer at the age of 40. When he died, I realized that life is just too short to delay our dreams. Since my dream was to travel and write, I now travel and write full-time. Today I wear hiking boots instead of heels and collect experiences instead of things.
related posts