Looking for a way to make up for that unfortunate influx of single-use plastic that we're all inundated with during the pandemic? Try these sustainable stocking stuffers and green gifts made by companies that are environmentally conscious and give the gift of green!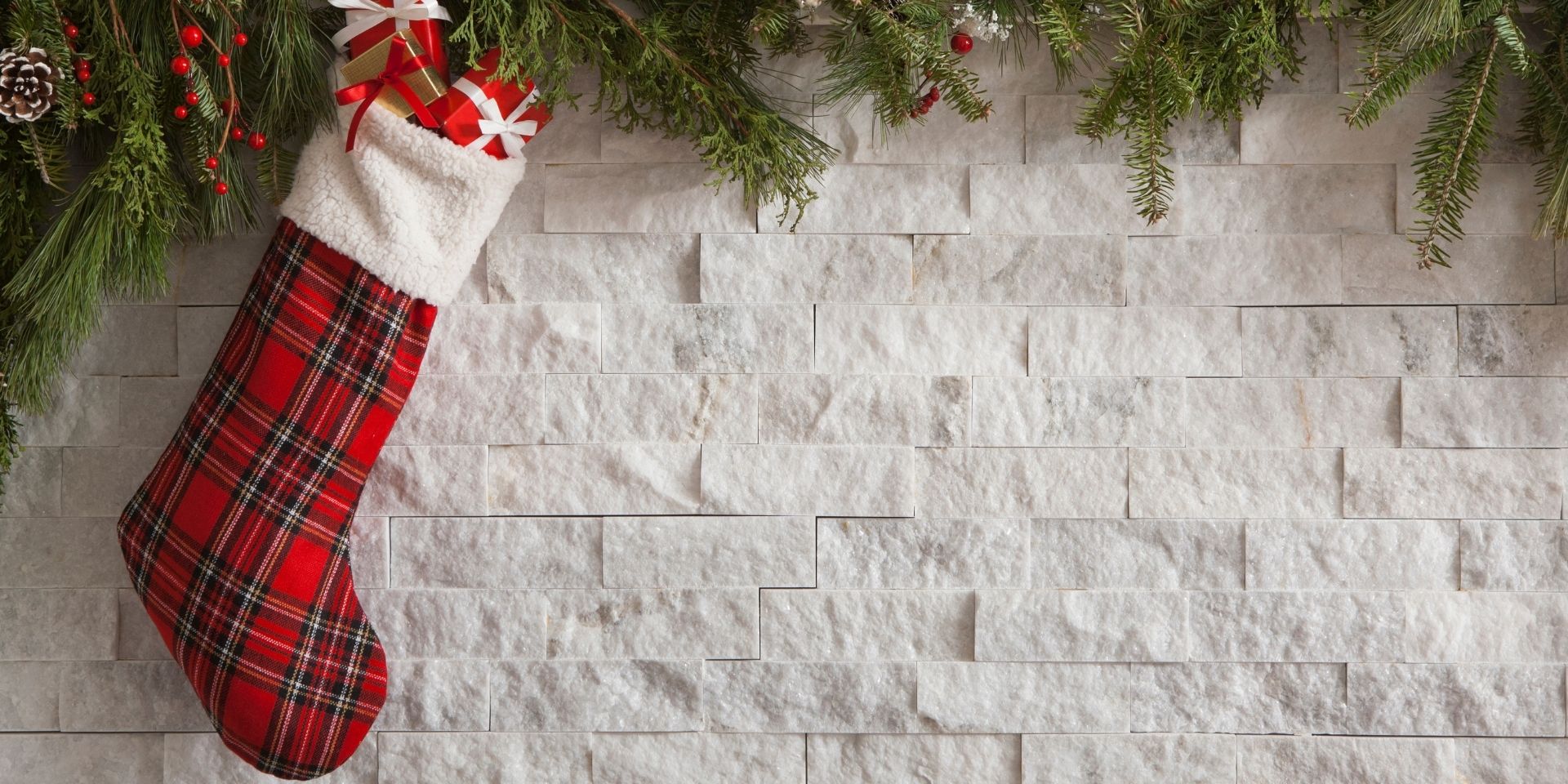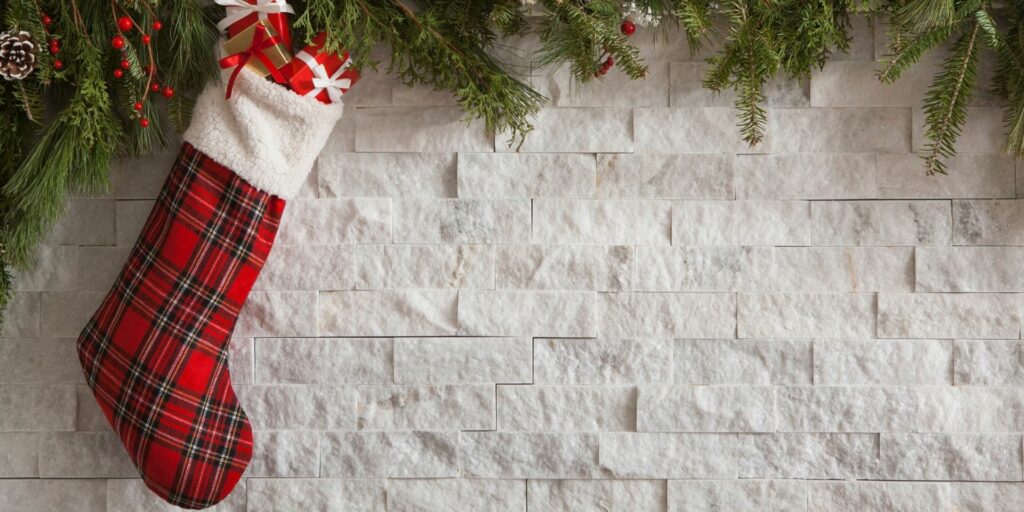 Added bonus: These sustainable stocking stuffers avoid Mother Nature's least favorite thing on our beautiful planet: plastic.
Add a Bamboo Utensil Set to your Sustainable Stocking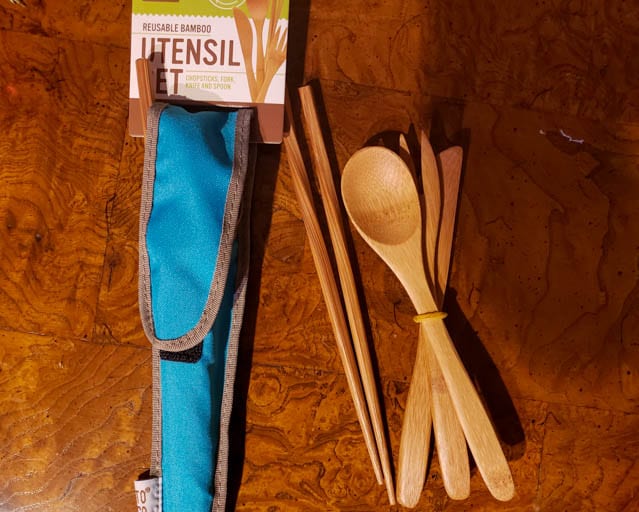 I have a bamboo travel utensil set just like this one that I carry with me at all times. I can't tell you how many times I've used this kit to avoid plastic silverware at a picnic or even at a house party. It really comes in handy during the pandemic with the increase of outdoor dining (and, therefore, the increase of single-use plastic utensils).


A Collapsible Bowl and Cup Makes a Great Green Gift
Admittedly, I don't always have my collapsible bowl and cup with me, but if I've got my backpack, then you can bet that I have a collapsible bowl and cup tucked inside – right next to my bamboo utensils. It has come in handy quite a few times, including that time when I waited in line for hours after a canceled flight.
My collapsible cup combined with a mini bottle of wine saw me through that ordeal!


Sustainable and Natural Deodorant
OK, admittedly, it might be a little weird to give deodorant as a stocking stuffer, but the most common question that I get from people who are starting out on their sustainability journey is about deodorant. As in: How do I find a natural, plastic-free deodorant that keeps my pits smelling fresh?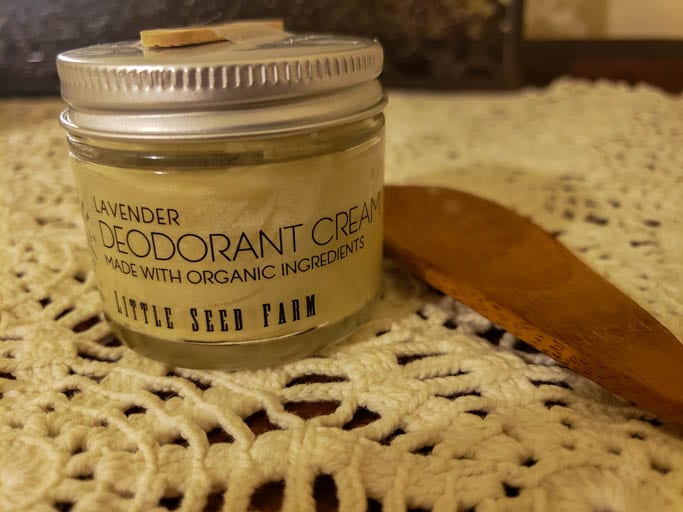 I've tried a lot of different natural deodorants and, for me, the answer is a deodorant cream from Little Seed Farm. I just love these guys and their mission. I've tried many of their deodorants and the lavender works best for me. The aluminum- and baking soda-free deodorant cream comes in a glass jar with a recyclable metal lid. I couple it with a bamboo applicator.
Beyond keeping me smelling fresh, Little Seed Farm offers what they call zero-waste shipping and packaging. I love that.
Want to give it a try? Use this link to get 10 percent off and give a green gift that will change someone's life forever. (Or at least their underarms!)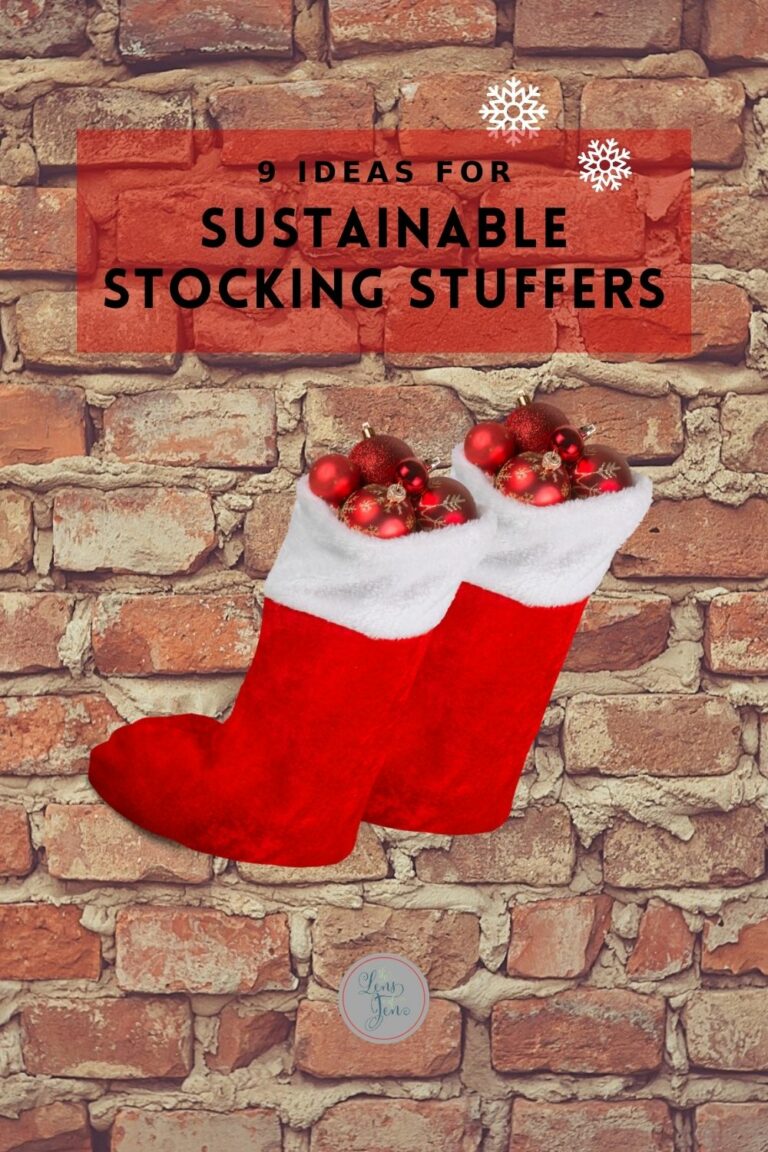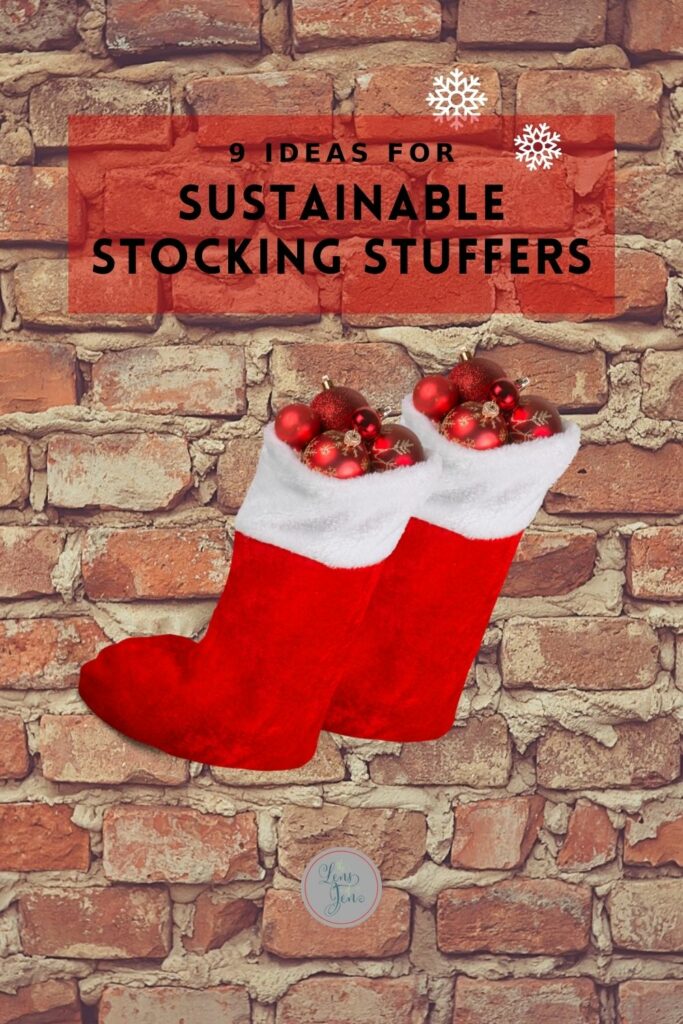 Eco-Friendly Bamboo Cotton Swabs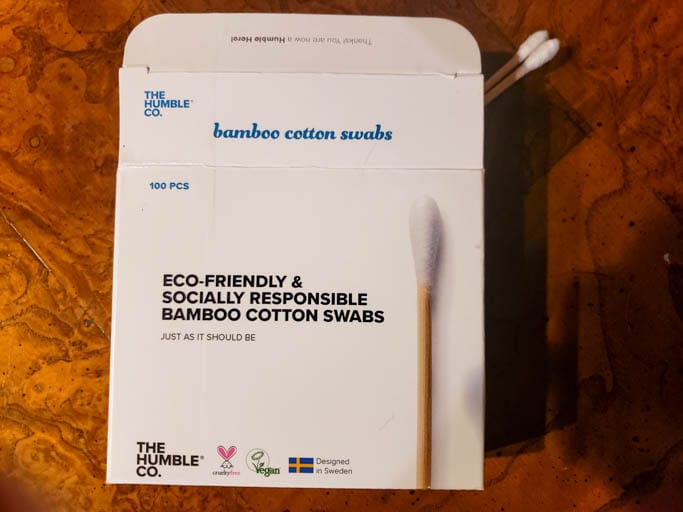 The standard plastic-stemmed cotton swabs might seem small and insignificant when we toss them into the garbage, but they are a large part of the pollution problem in our oceans.
When I first started reading about the amount of single-use cotton swabs polluting our oceans, I tried to go entirely without Q-Tips. But that just wasn't comfortable for me. So, I found these eco-friendly swabs made out of sustainably grown bamboo and natural cotton.
Gift this sustainable stocking stuffer and help the people on your list reduce the plastic in our waters!
Globally, we produce more than 300 million tons of plastic each year. Of that yearly production, more than eight million tons of plastic end up in our oceans.
Give Organic Dental Floss for a Unique Sustainable Stocking Stuffer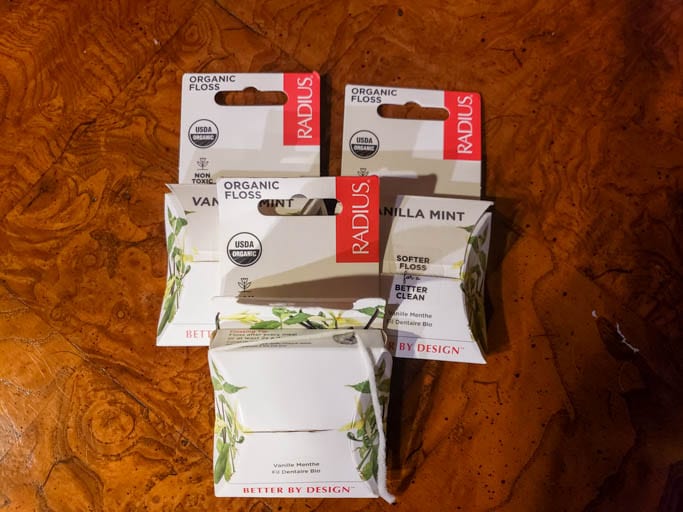 Did you know that standard dental floss is made of nylon and plastic? And, of course, you know that floss comes packaged in a plastic container. Yikes.
This organic dental floss by the family-owned, women-led company Radius is certified organic, toxin-free, and botanical-based. Did I mention that it contains ZERO plastic?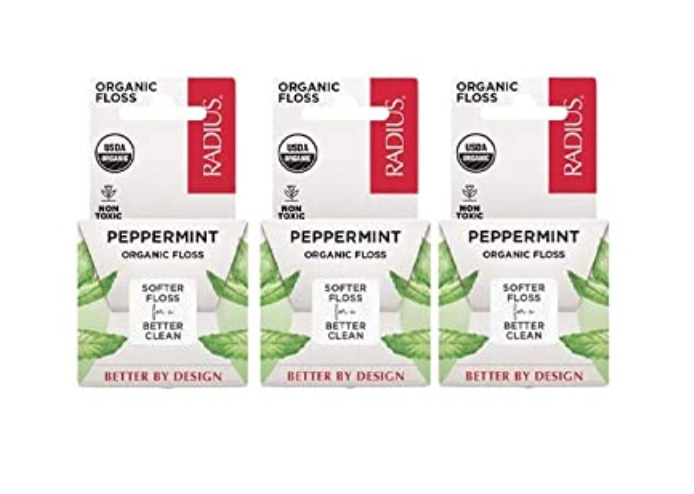 Added bonus? It works just as well as standard floss and hurts even less.
These Sustainable Stocking Stuffers Hug your Food!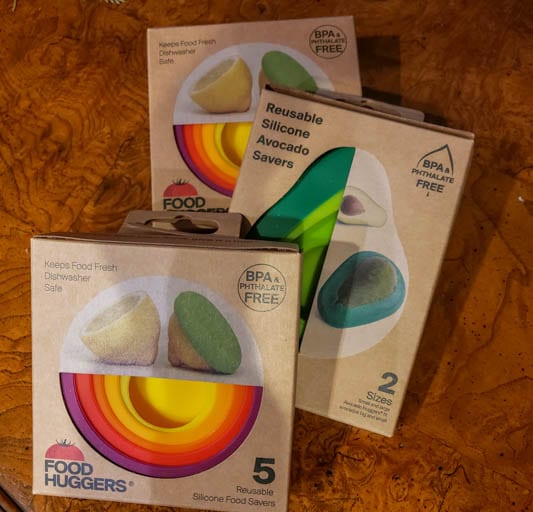 This sustainable storage solution is the best green gift! You just press in your leftover food – half a lemon or a tomato for instance – and the silicone hugs the food. Stick it straight into the fridge and no need for a plastic baggie. Plus these food huggers are fully reusable after a pass through the dishwasher.
My favorite is the avocado hugger because they help reduce the browning that usually occurs immediately after half an avocado goes back in the fridge.
These make for a great sustainable stocking stuffer because they will reduce the number of plastic baggies in the fridge (and ultimately in our landfills and waterways).
Natural and Sustainable Soap Saver Bags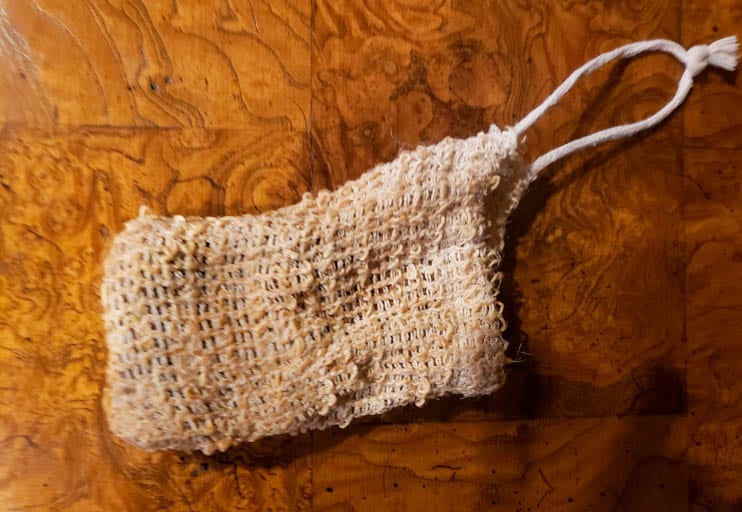 These all-natural bags store bar soaps, reducing the need for plastic containers. Added bonus: They are also built-in exfoliators! I never remove my soap from the bag. I just keep it in there, letting the soap lather come through the bag as I exfoliate with it, and I hang it to dry when I'm finished.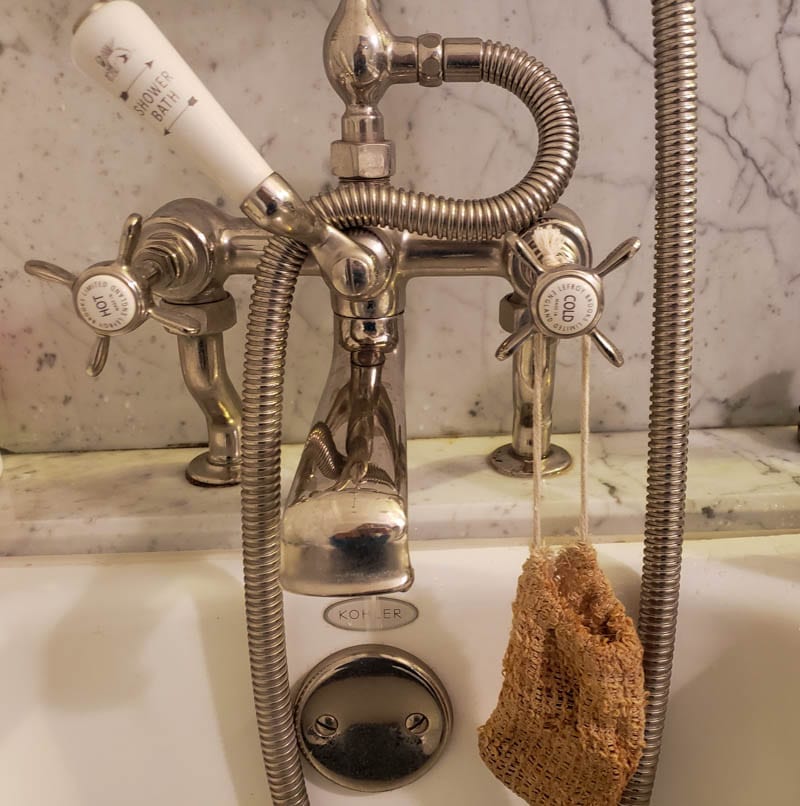 When I'm ready to travel, I just toss it in my toiletry bag!
Lush Products are Made to be Sustainable Stocking Stuffers!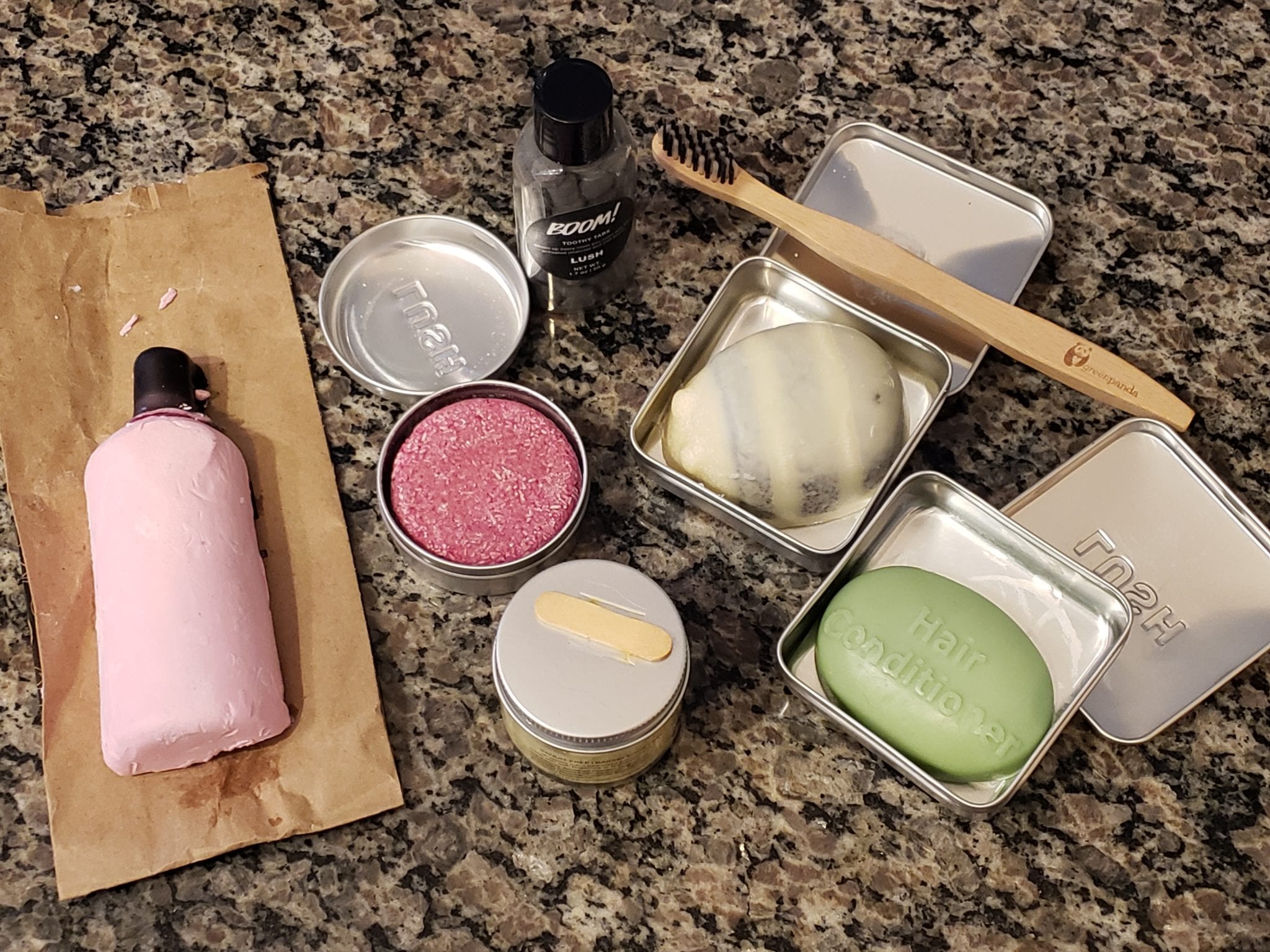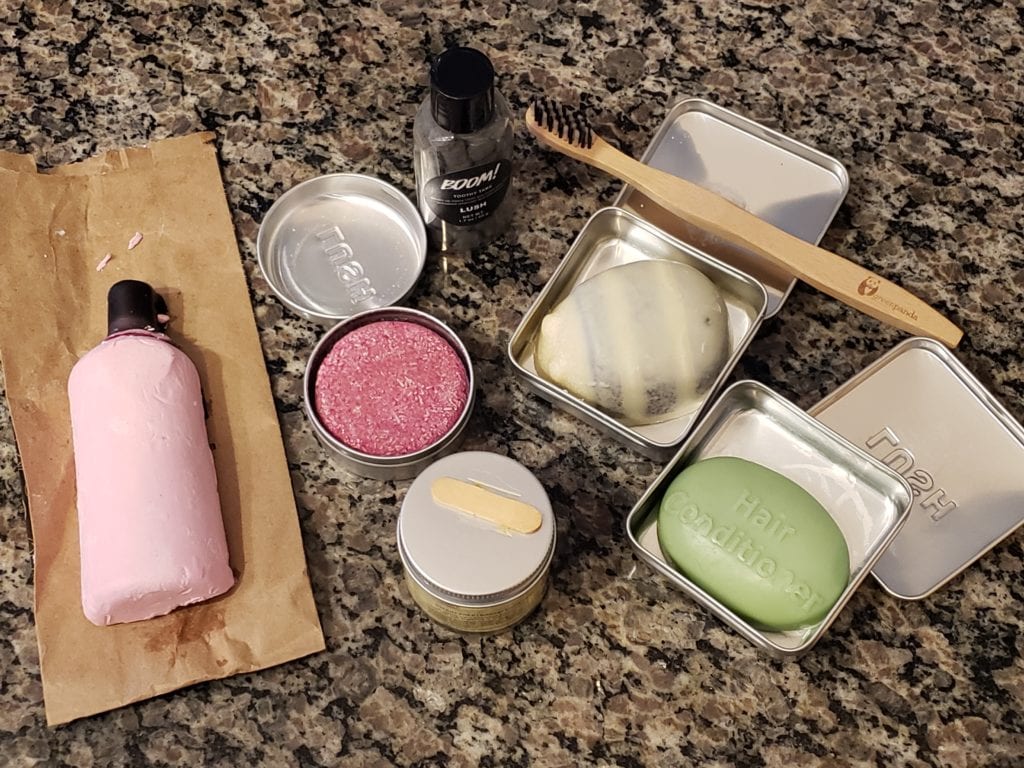 I have an active love affair with Lush products. Lush has products to reduce plastic containers like shampoo bars, conditioner bars, lotion bars, and toothpaste tablets.
Any one of these products would make for a great sustainable stocking stuffer, but you can't go wrong with a Scrubee solid lotion bar that keeps your skin soft AND exfoliated. Yes please!
Reusable Produce Bags Make a Perfect Great Gift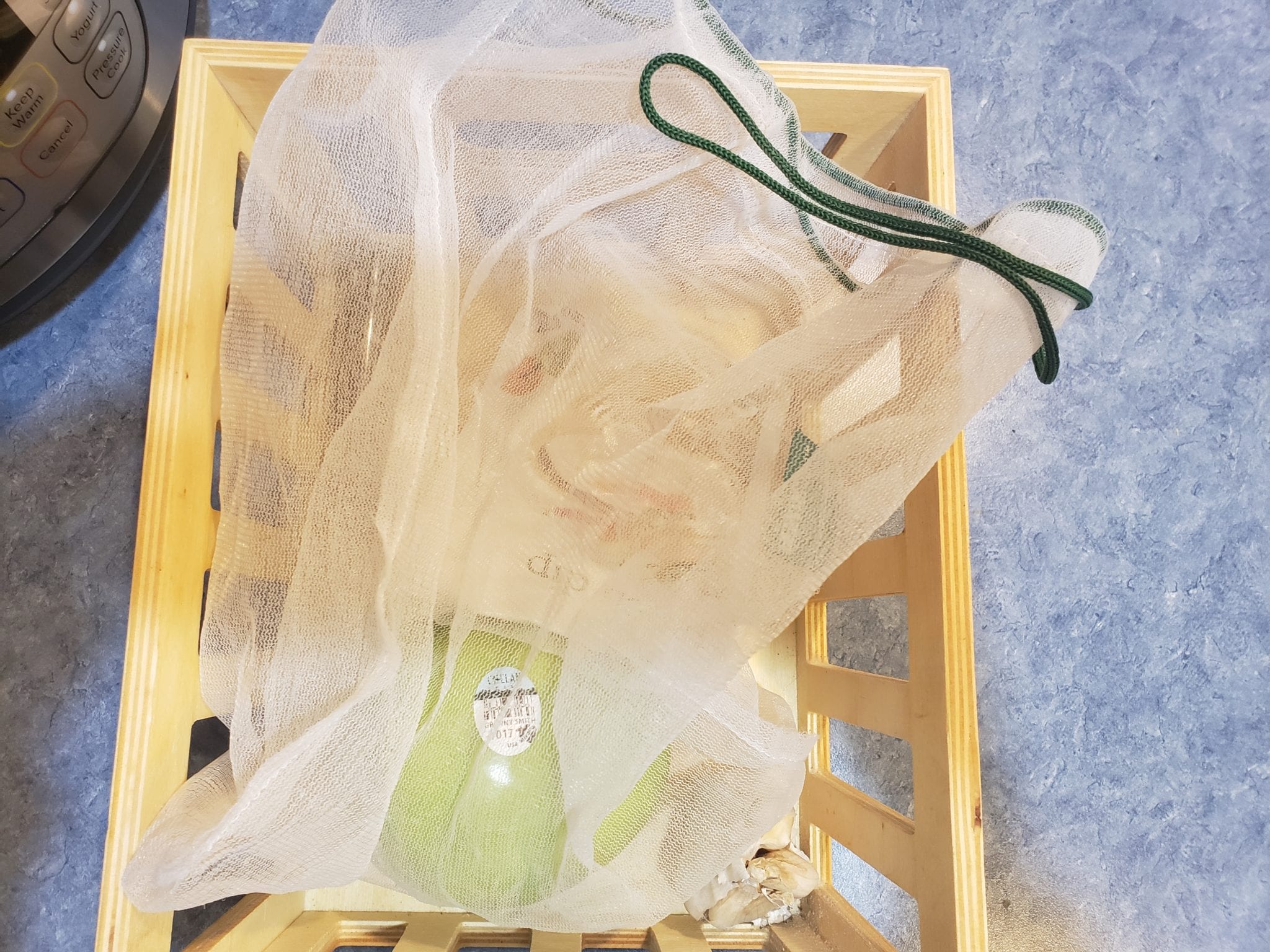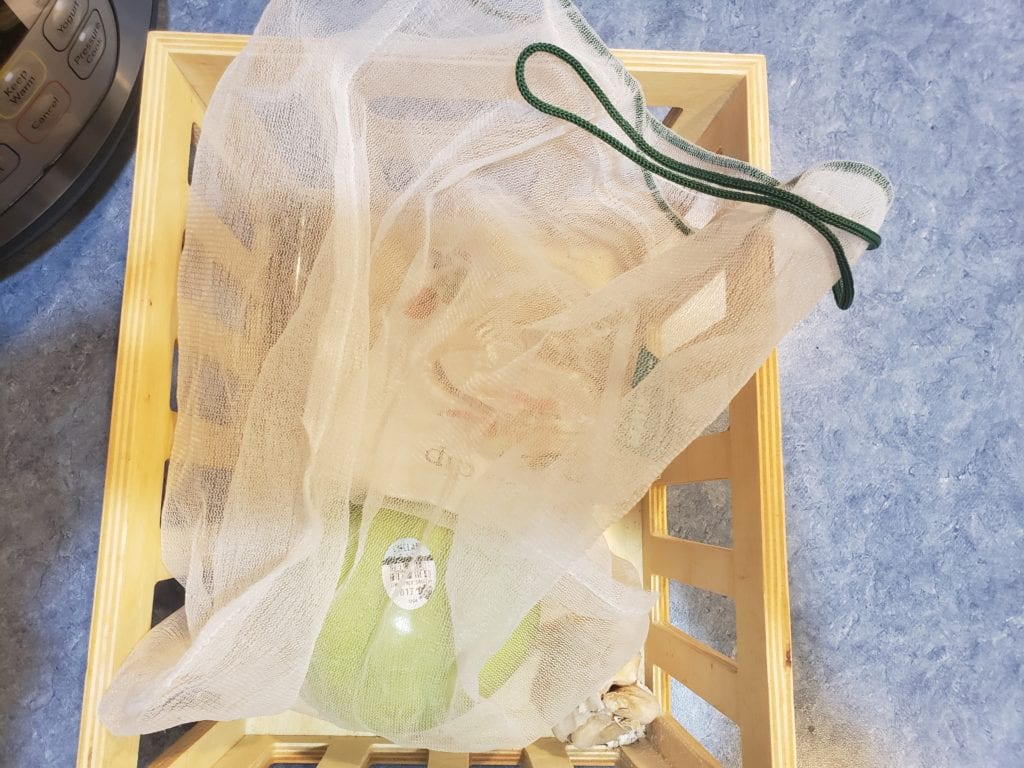 I first got the idea for sustainable stocking stuffers when my mom gifted one of her reusable produce bags to a woman in the grocery line. I was a little embarrassed at first, but then that woman lit up like a Christmas tree at the unexpected green gift from a stranger.
These eco-friendly produce bags are easily tucked into reusable grocery totes so they are available for fruit, vegetables, or bulk food items. Much better than the single-use plastic bags offered in the produce aisle.
Give these sustainable stocking stuffers and green gifts a try and maybe Santa will reward us all this year for being so nice to the Earth!
If you are still looking for a sustainable gift to give, you can't go wrong with searching the huge collection of sustainable products at EarthHero. Shop this eco-friendly online marketplace for clothing, accessories, beauty supplies, and much much more. All the brands featured on EarthHero are vetted for sustainability so you can shop guilt-free!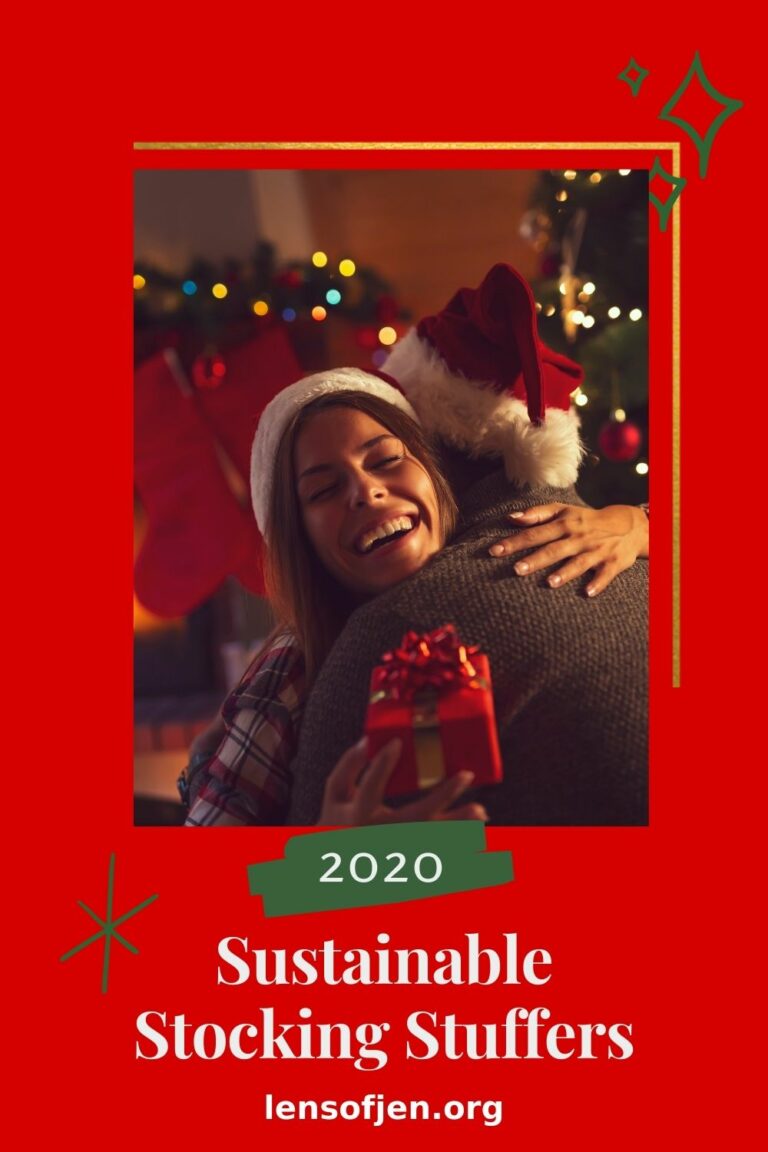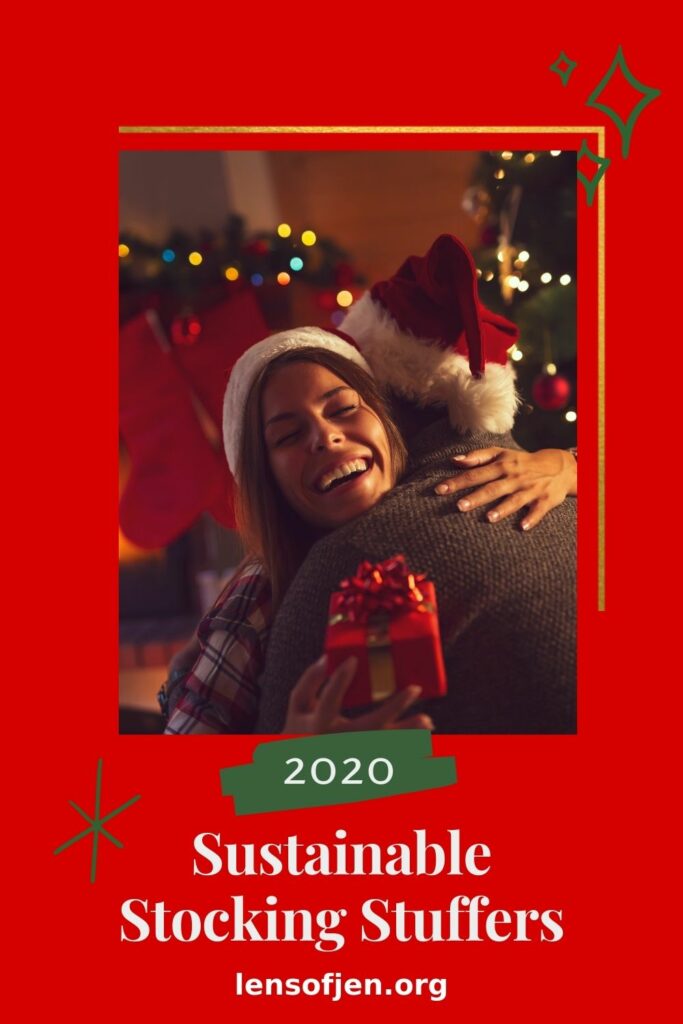 Thank you for your commitment to sustainability! For more sustainable products, check out this post. And if you're looking to avoid plastic water bottles, visit right here.
All of your sustainable living and gift-giving tips are right here. Interested in sustainable travel? Visit here! And please consider subscribing for sustainable tips in your inbox.