The 7 Bridges Walk in San Diego
Hey there! This post may contain affiliate links, which means I'll receive a commission if you purchase through my link, at no extra cost to you. Please see my legal page for more details.
The 7 bridges walk in San Diego is a roughly six-mile urban loop through neighborhoods and parks, beside fountains and museums, and (obviously) over the top of seven bridges.
This is a very urban hike with plenty of places to stop for a coffee or lunch. If you're looking for nature, this isn't the right hike for you (try this Potato Chip Rock hike instead!) On the other hand, if you're looking to get to know the city of San Diego, this is the perfect hike for you.
Check out the 7 Bridges Walk interactive map here:
Trip map created with
Wanderlog
, an itinerary planner
You'll see the neighborhoods of Hillcrest, North Park, and Banker's Hill on this beautiful and easy urban hike.
For a map of available homestays and hotels in San Diego, visit here.
Let's dive in!
Video of the 7 bridges walk
If you prefer video, here is my YouTube video of the 7 bridges walk:
How to walk the 7 bridges trail
Since this is a loop, you can start at any of the seven bridges. But the most common place to start is at Balboa Park. Get there early for easy parking (and to beat the San Diego sun in the afternoon!)
Balboa Park is a destination in and of itself with 1,000 acres (more than Central Park!) and more than a dozen museums. For now, we're going to walk right through the heart of the park.
Many people start with the Park Boulevard Bridge, but we headed into the park from Sixth Ave and El Prado, so we started with…
Bridge 1: Cabrillo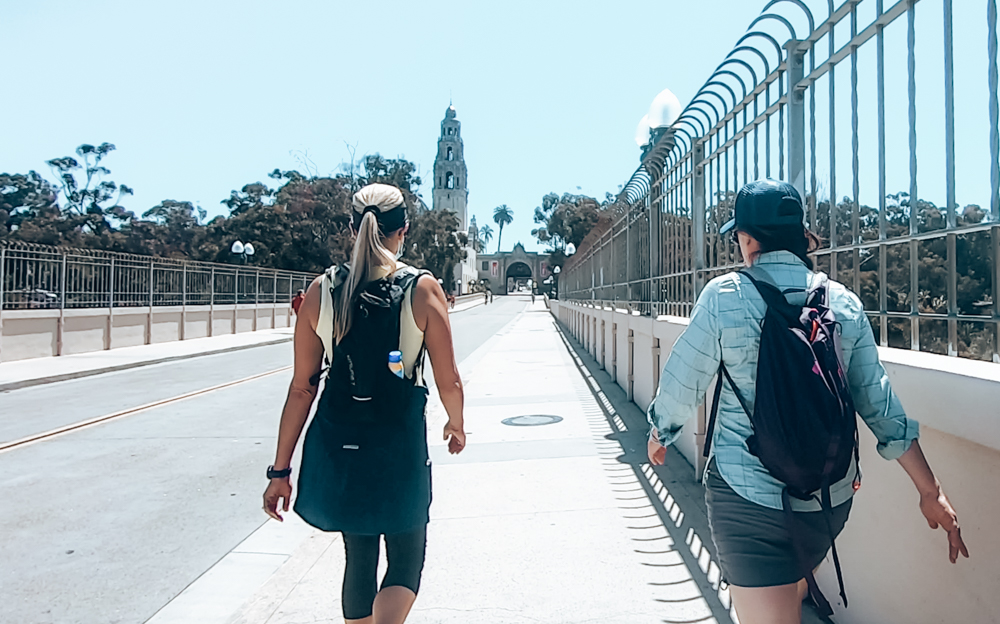 The long Cabrillo Bridge was built in 1914 and it used to have a pond beneath it. Now it crosses a highway instead of a pond, but (if you go the direction we did) it empties into the center of Balboa Park. At the end of the bridge, you'll pass the Museum of Us and you'll head for the Bea Evenson Fountain.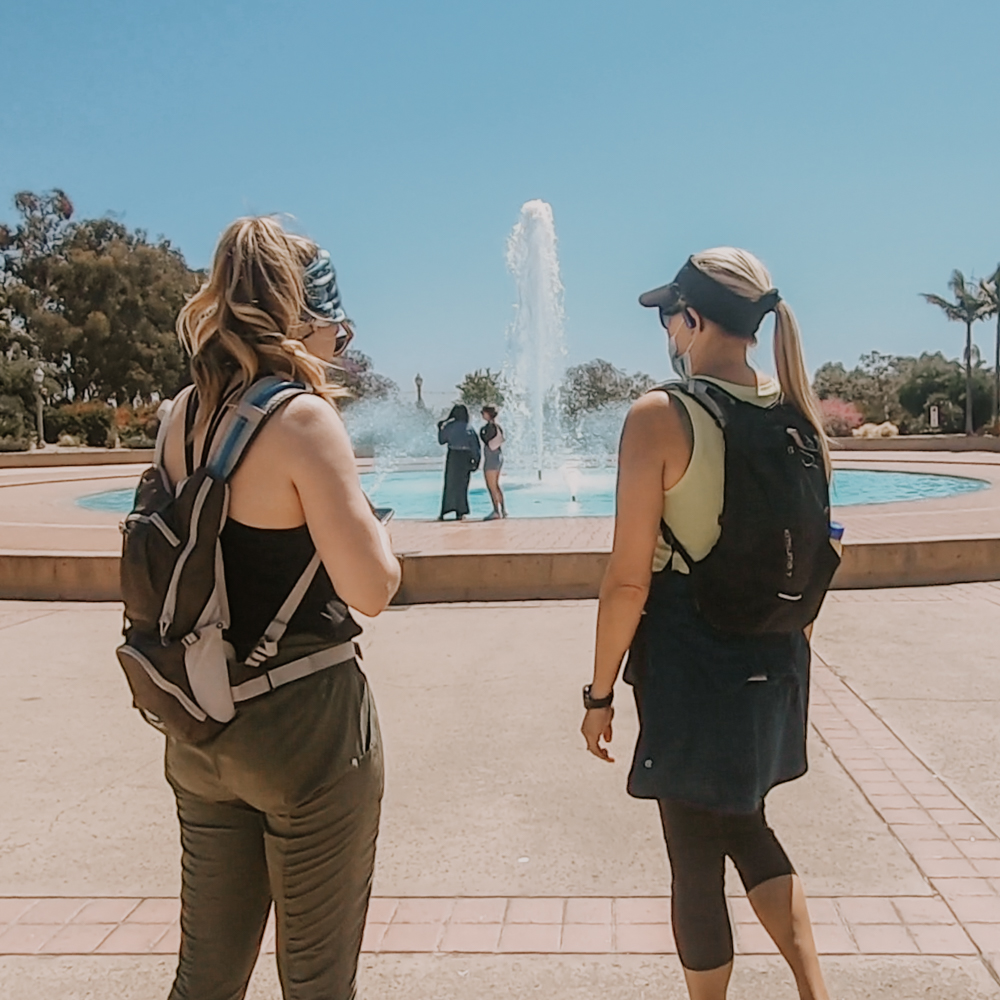 Bridge 2 on the 7 bridges walk: Park Boulevard Bridge
Find the Inez Grant Parker Memorial Rose Garden and you're passing over bridge number 2: the Park Boulevard Bridge.
It's a beautiful bridge that empties itself into a desert-like garden. This bridge can get a little crowded, but it's a beauty!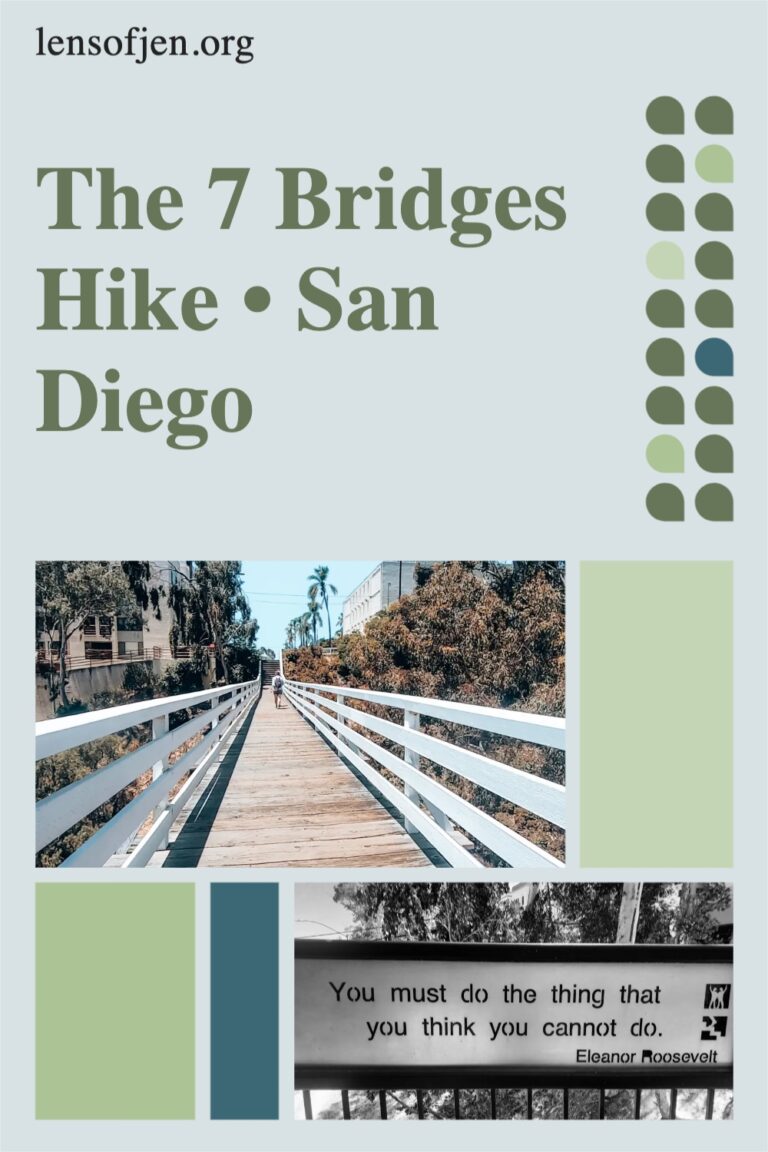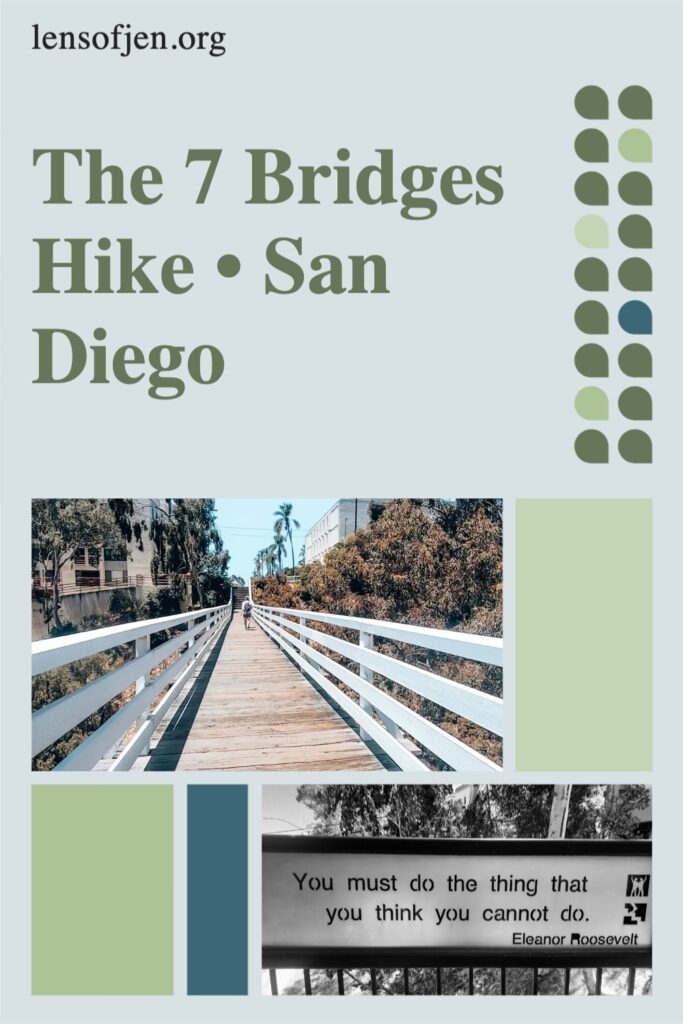 Bridge 3: Georgia Street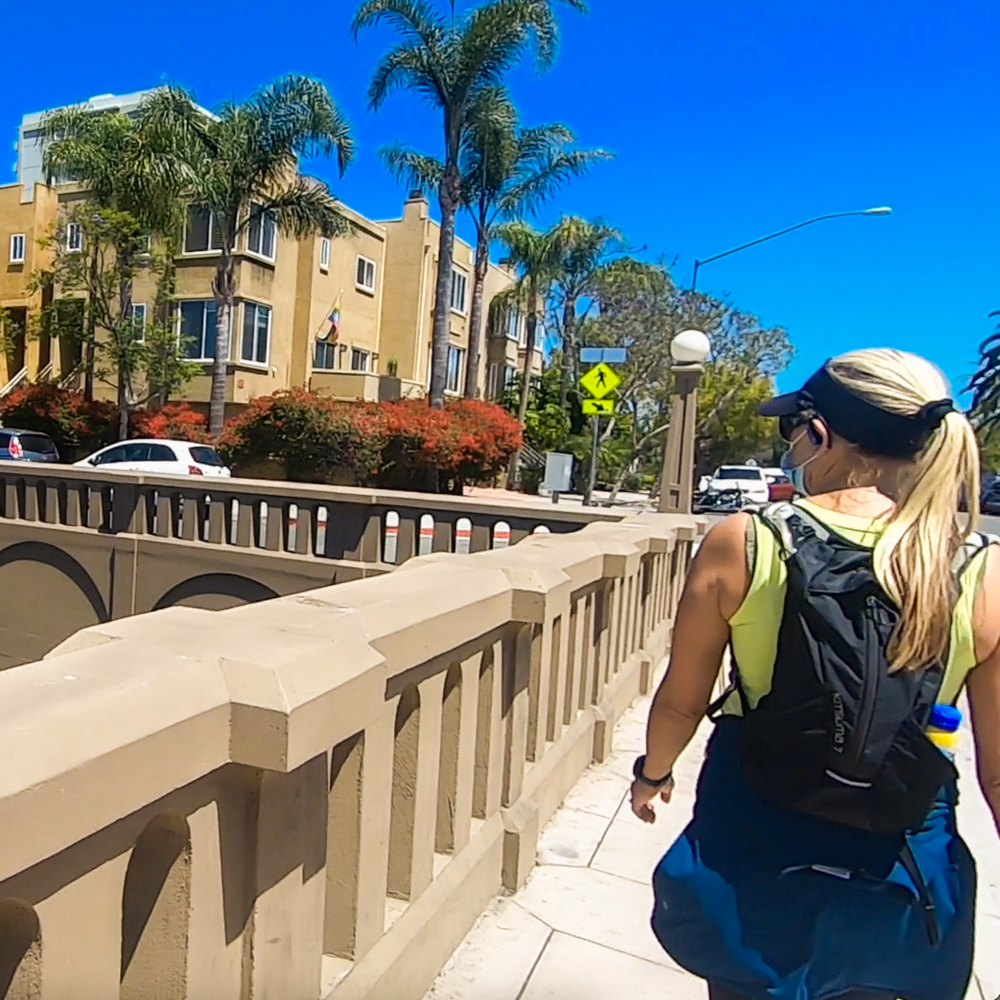 Now you're headed for 3850 Georgia Street and the Georgia Street Bridge. You'll pass near the San Diego Zoo (some people park here for the 7 bridges walk) and right on out of the park to the place where the Georgia Street Bridge crosses over University.
This beautiful concrete bridge connects the neighborhoods of Hillcrest and North Park.
Related: Ramona Wineries and Cideries (a beautiful wine region just outside of San Diego!)
Bridge 4 on the 7 bridges walk: Vermont Street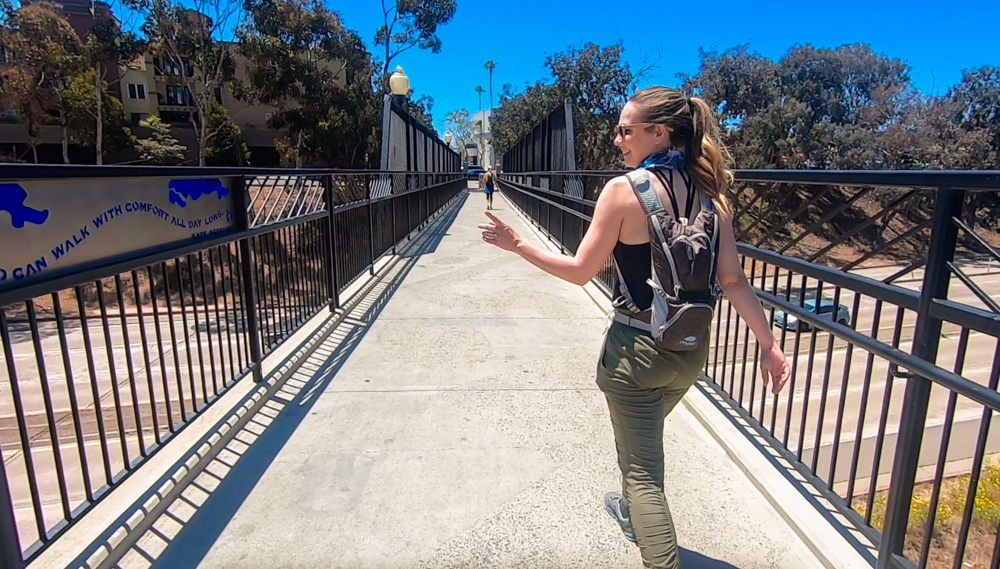 The Vermont Street Bridge is full of motivational sayings. Perfect at this halfway point in your walk!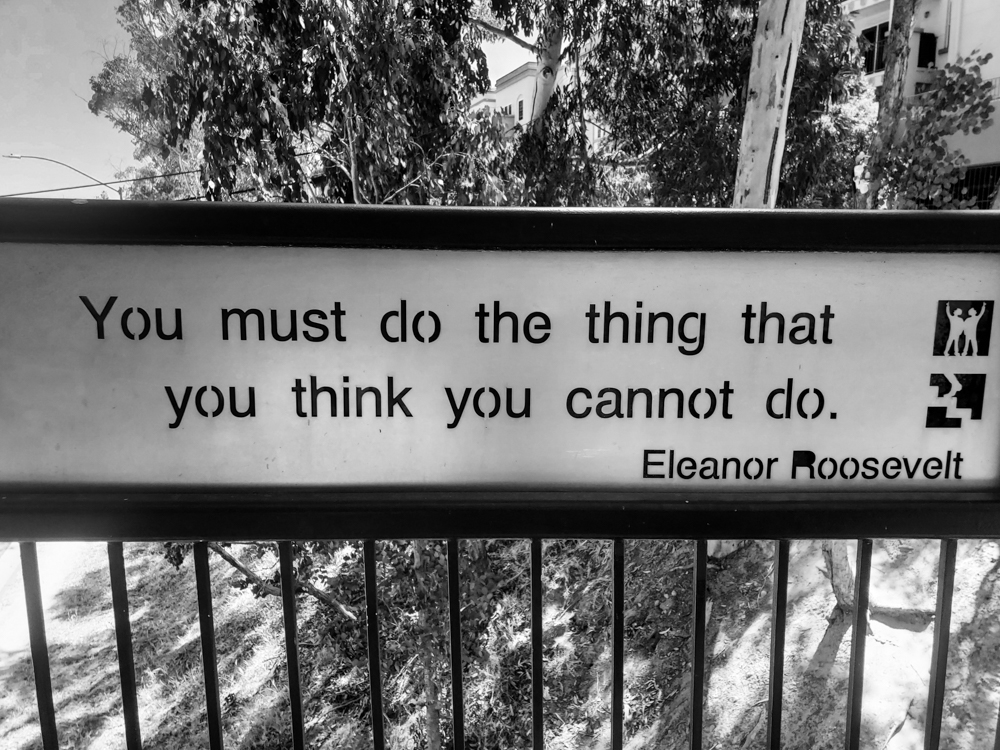 Bridge 5: Spruce Street Suspension Bridge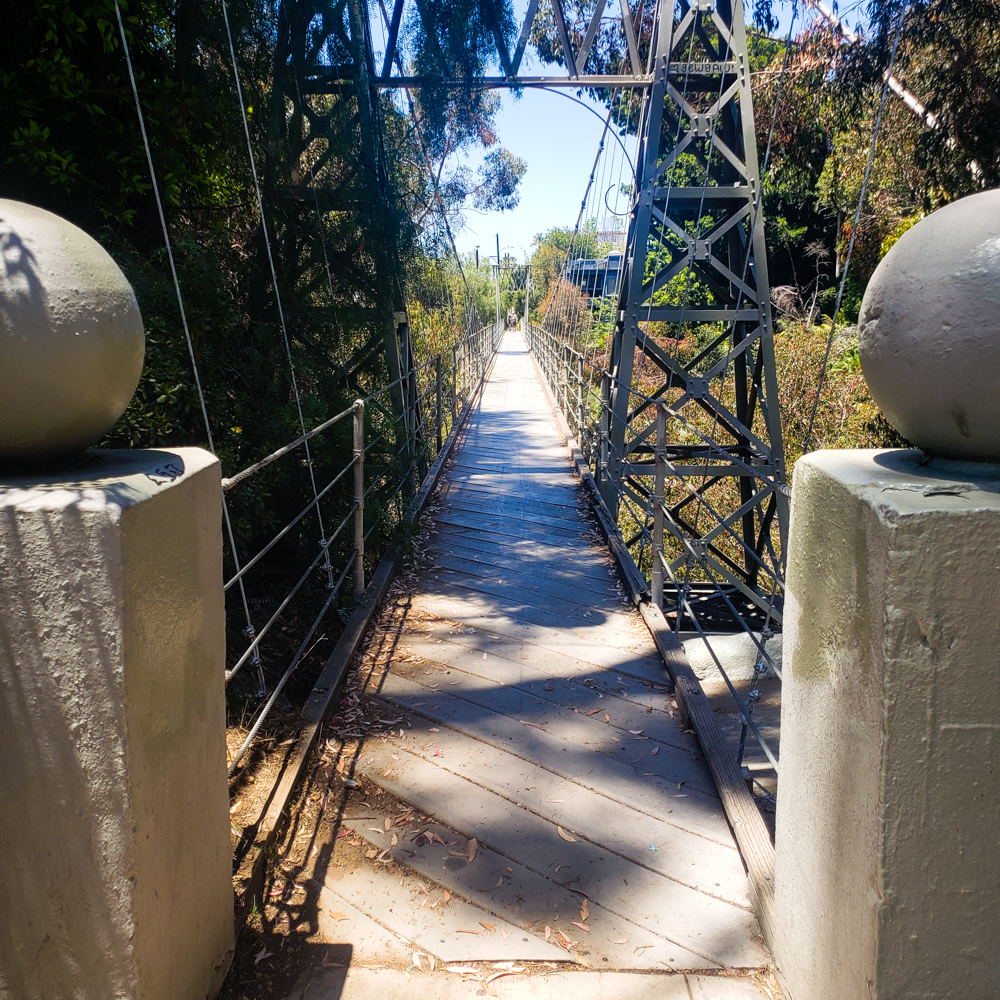 Now we're going to cross over Kate Sessions Canyon by way of a swaying suspension bridge!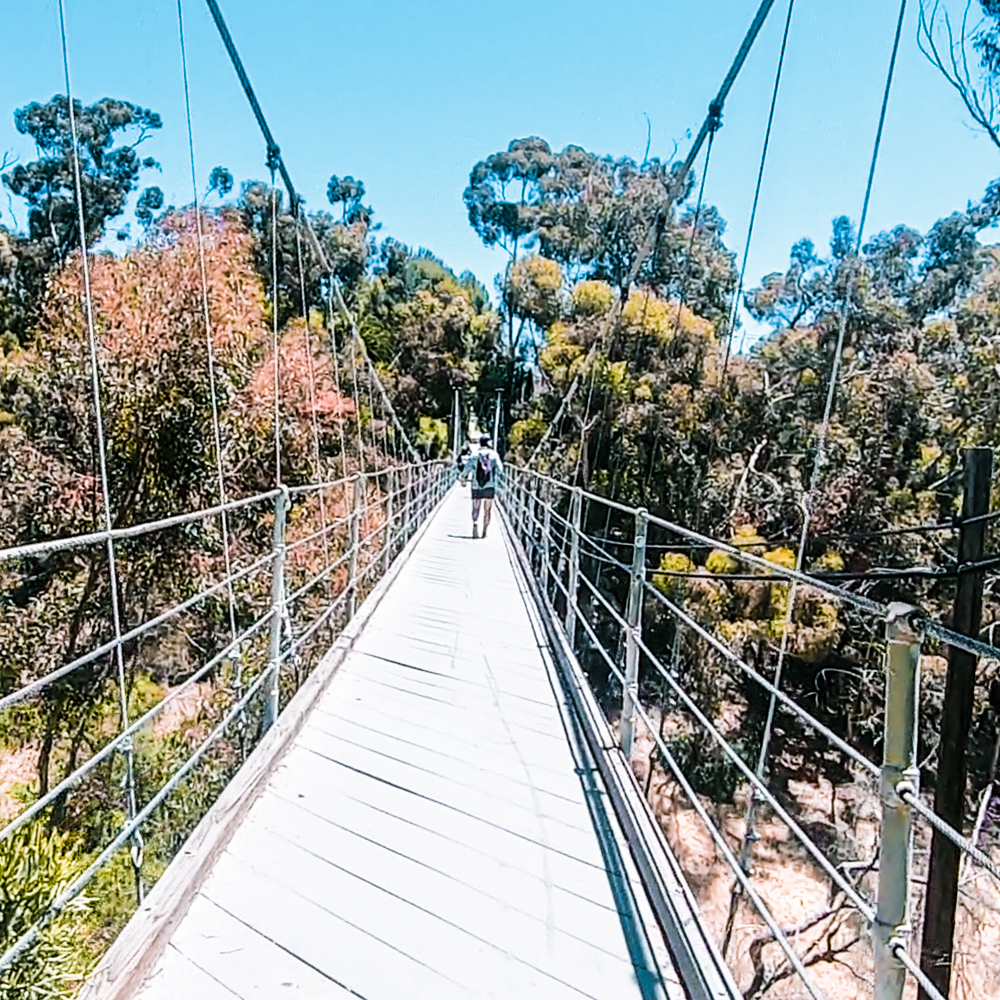 Bridge 6: Quince Street Bridge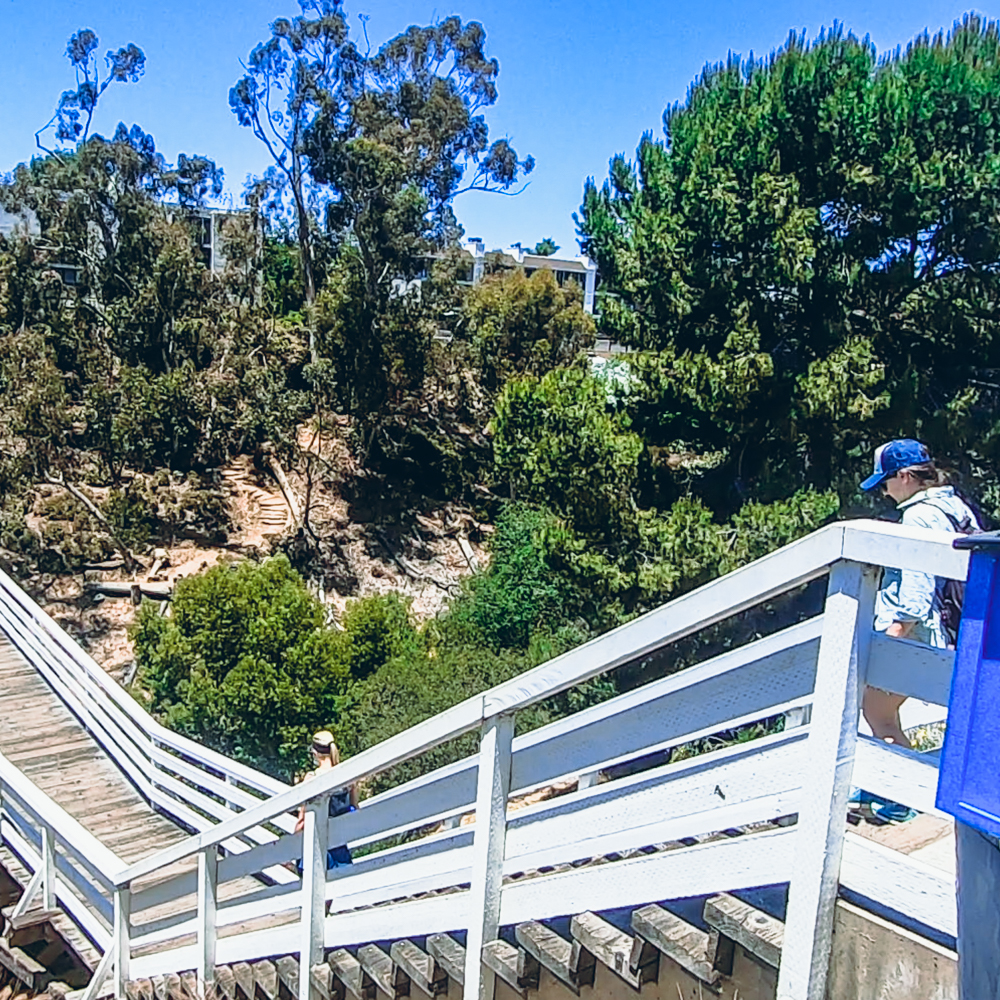 Next up is the Quince Street Bridge, which crosses over Maple Canyon.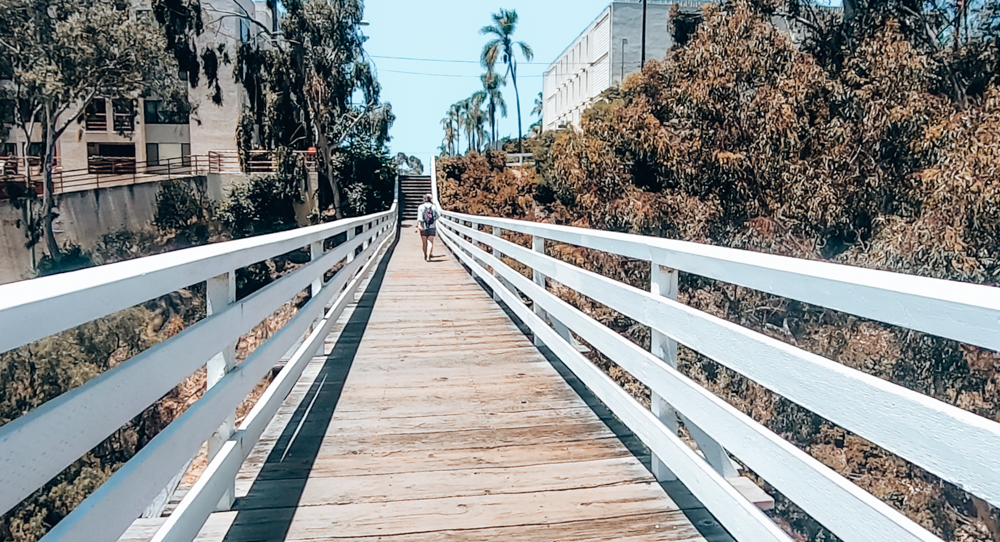 And you've almost made it!
Last up on the 7 bridges walk: First Avenue Bridge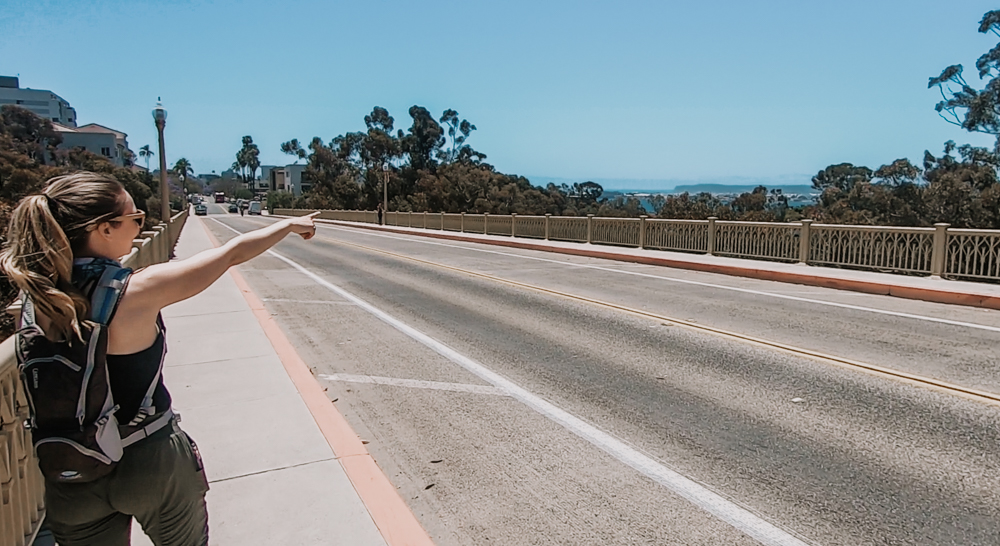 The First Avenue Bridge is the only steel-arch bridge in San Diego!
Great job…great walk!
How long does the 7 bridges walk take?
Budget three hours for this relatively easy, flat walk through San Diego! It's a 5.5- to six-mile loop depending on your path and how long you need to walk to get to the loop. It was exactly 5.6 miles for us, starting at Sixth and El Prado with the Cabrillo Bridge.
Where to stay in San Diego
Homestays and hotels in San Diego:


You might also like