The Heart of Being: A Yoga Retreat
Hey there! This post may contain affiliate links, which means I'll receive a commission if you purchase through my link, at no extra cost to you. Please see my legal page for more details.
Telling people that you are headed to a yoga retreat solicits a lot of confused looks and bewildered reactions.
My colleague said:
My Grandfather questioned:
I think my Grandfather's sigh has everything to do with the "irrepressible" wanderlust that has dominated my adult life. This need to travel tends to be difficult for many – maybe most – people to understand. When I say that my dream in life is to write and travel the world, about 75 percent of people look at me as though I've just confessed that I don't like the beach (which is, also sort of, true).
But I've long ago given up on the pretense of normality and, besides, when this particular trip popped into my inbox it seemed like a sign. I have been trying to join my favorite yoga instructor Allison English on one of her retreats for years.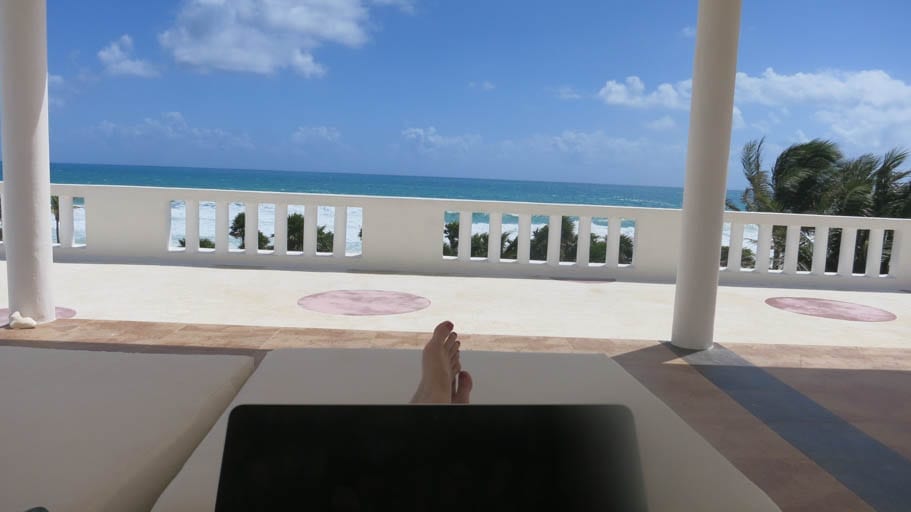 It just so happened that I was nursing a breakup when Allison sent out a notification that she had just one spot left in her upcoming mini-retreat in Mexico.
So, it was that five months after a devastating breakup, I was off to the white-sand beaches of the Riviera Maya with my laptop, a yoga mat, and a commitment to myself to let go and move on.
We Are All a Little Woo-Woo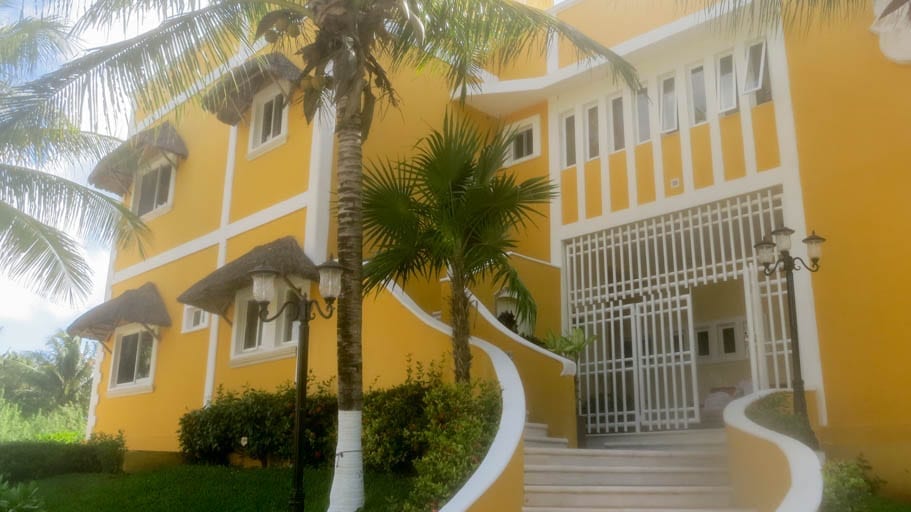 The Villa Sol y Luna did not disappoint. The open layout of the house allowed us to feel like we were always outside, and the rooftop, sprawling porches, large outdoor pool, and private beach gave all 13 of us plenty of space to read, write, nap, and chat.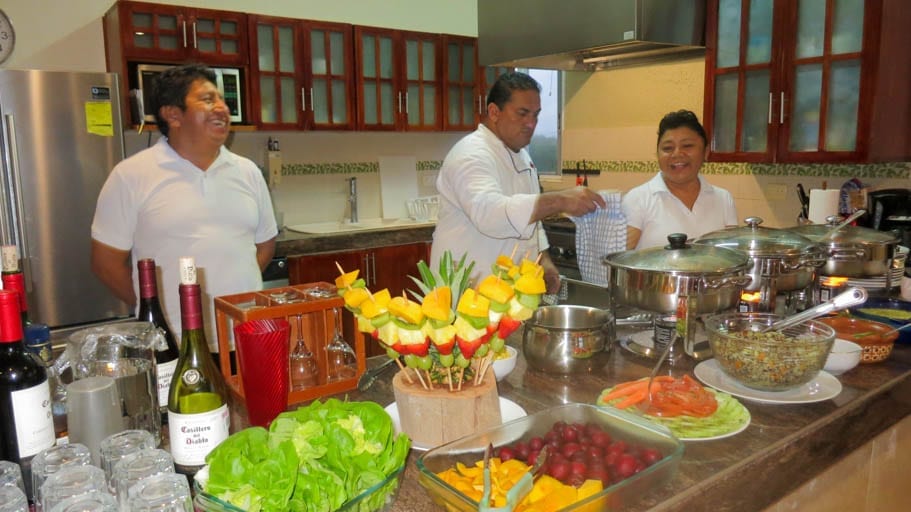 The best part of the villa was by far the people who filled it for those five wonderful days. From the staff who cared for us and cooked up healthy Mexican meals to the women who traveled for all different reasons to a little beach called Playa del Secreto on the Yucatán Peninsula to learn from Allison.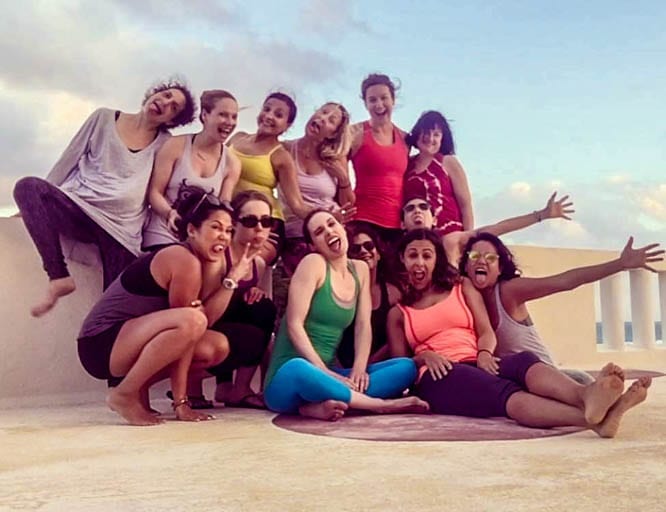 I knew immediately that I had found my people when, during our first lunch, we agreed that we were all a little "woo-woo in a scientific sort of way" as we discussed our travels around the world and our theories and philosophies on yoga and life. There was nobody in that room who didn't understand my need to get away from everyday life in order to find the time and space to let go of what could have been – before moving on to what will be.
To arm or disarm?
There are two drawbacks to an open villa on the beach of the Yucatán Peninsula where the wind is the primary air conditioner. The first is geckos inside. The second is storms outside.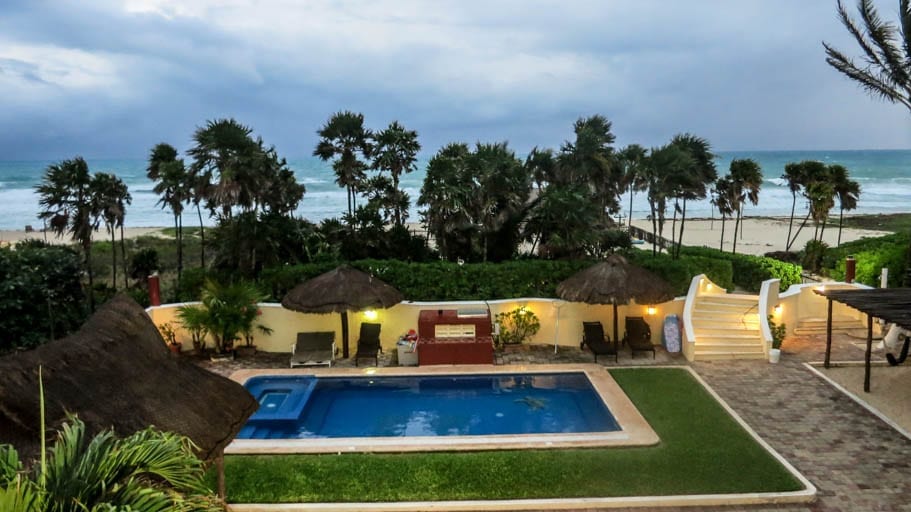 The Villa Sol y Luna has a serious alarm system complete with lasers scanning the beach and pool area. We got to know this alarm very well on our first night when a storm swept through the area, bringing rain and wind…and breaking the alarm. Understandable in that kind of wind, but nerve-wracking on our first night as the loud alarm repeatedly shook us out of bed.
As we stood in the early hours of the morning staring into the stormy night and scanning the beach for intruders, we debated calling the police. Finally, at 5 a.m., we decided to disarm the alarm, chalk up its incessant buzzing to the wildness of the storm, and head to bed.
There was just one problem: I was wide awake.
There is Always a Bright Side
There is no better place to get to know a new environment than by its sounds in the early morning – and especially during a storm. The morning of the great alarm debacle, I was awake to hear the sounds of the rain that sometimes slipped down the columns of the house and pooled on the pale pink tiles of the broad porch with a light plunk.
Other times, the rain thrashed through the fan leaves of the palm trees with a surround-sound clap. The wind whipped the hammocks against their thatched-roof shelter and stirred the Caribbean Sea into a turbulent commotion that somehow sounded black.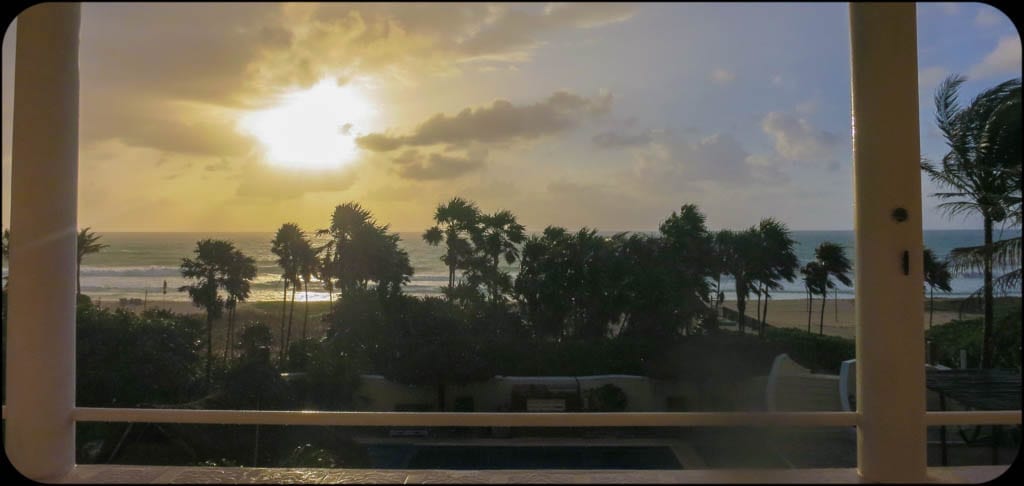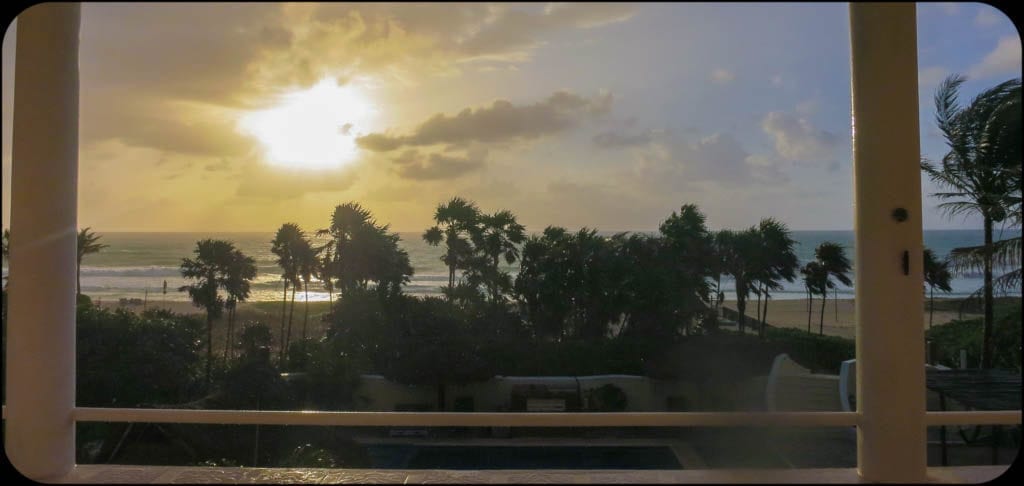 In the pre-dawn morning, it seemed the storm would win its battle against the villa, but when the sun rose, only a light rain fell on the happily swinging hammocks and determinedly sturdy trees.
The Heart of Being Yoga Retreat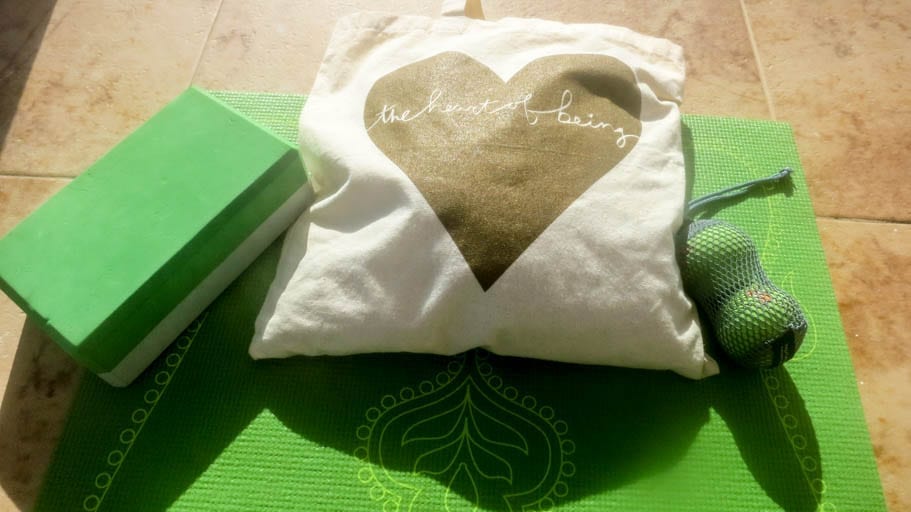 After the first night, we all grew familiar with the comfortable surroundings of the villa and settled into a routine of yoga, eat, and repeat. The theme of Allison's yoga retreat was "The Heart of Being" and, throughout the week, Allison incorporated the idea of accepting and welcoming all things into our sessions and meditations, whether that meant accepting joy or happiness, or even pain. The theme was a perfect fit for me at that moment.
Solo Travel
One of the things I've had to accept about the failure of my relationship is that – for the foreseeable future – I will travel on many of my trips alone. Watching the sunrise that first morning of the retreat, I welcomed the fact that I would not have heard that storm or met any of the women on the retreat if not for the breakup.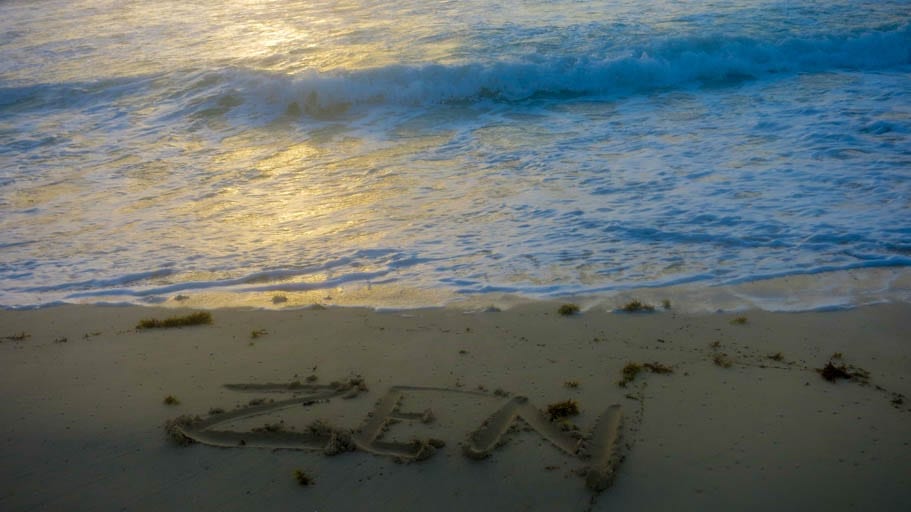 I've often said that traveling reminds us of who we are. It can be so easy to lose sight of ourselves in the hustle of everyday life. When we leave home and remove ourselves from the deadlines and the demands and the to-do lists, we tend to take the time to look around and remember how small we really are in this big old world of ours.
And when we take time to look outward, it's nearly impossible not to look inward.
Traveling alone may just magnify our introspection, and that's an opportunity that I will continue to embrace and accept.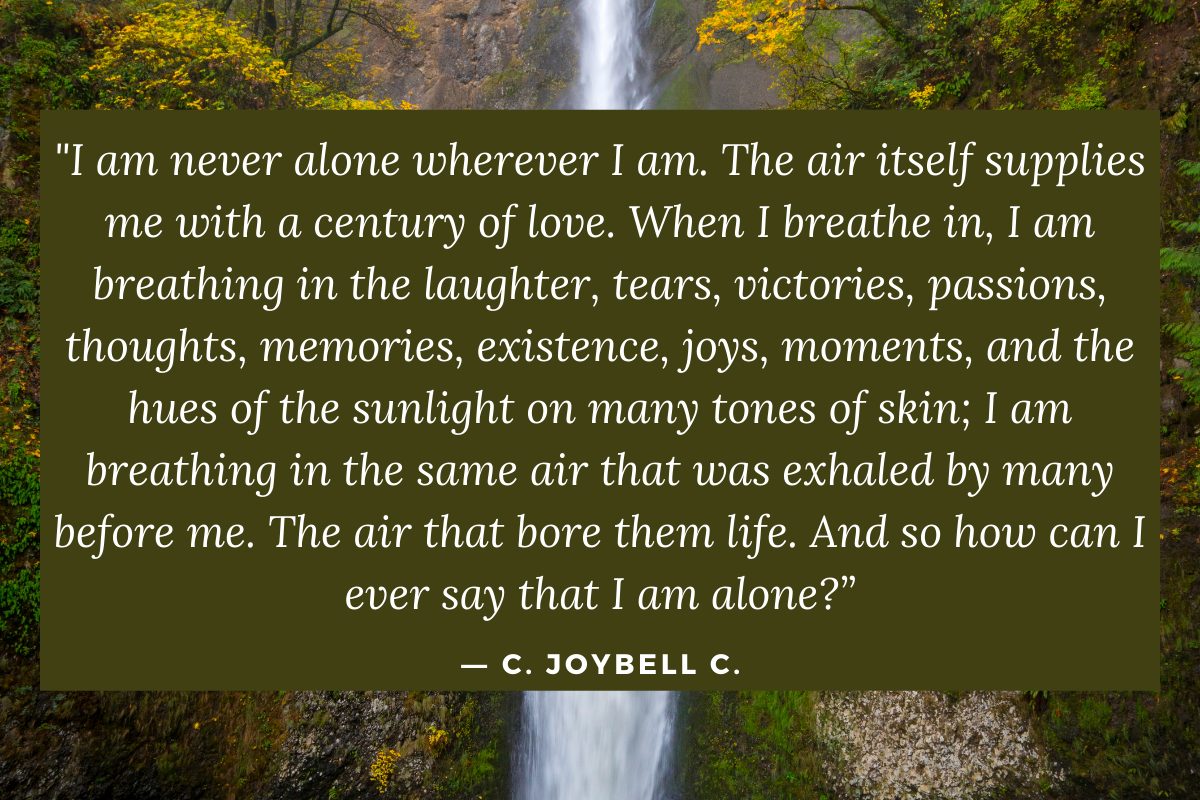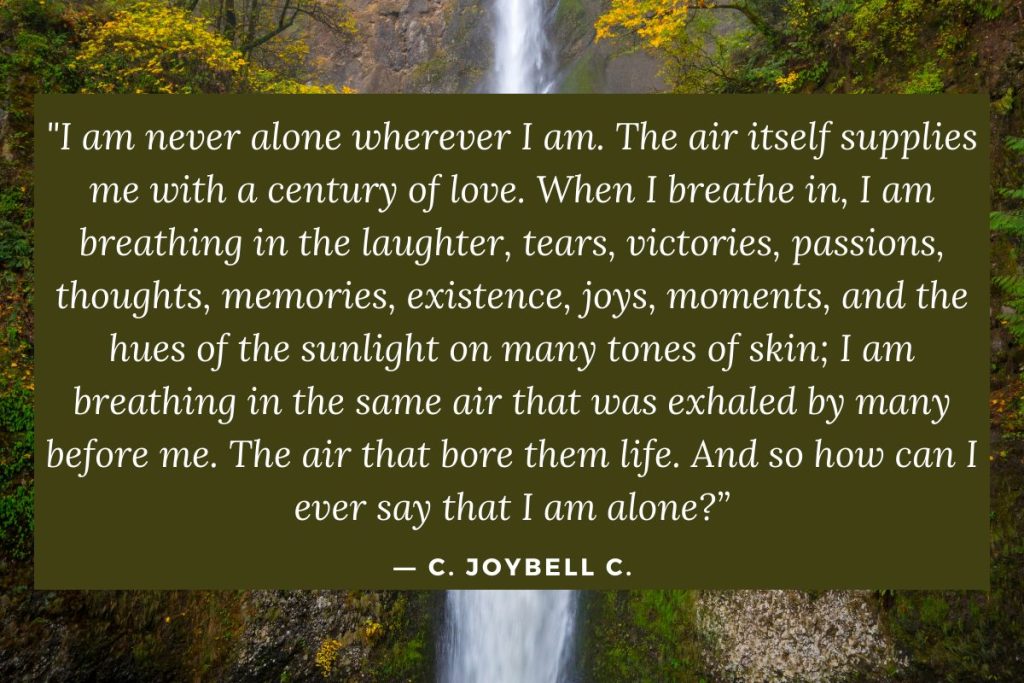 About the Author
Hi! I'm Jen!
I'm a freelance writer and travel blogger who quit my nine-to-five after my fiancé, Jeff, died of cancer at the age of 40. When he died, I realized that life is just too short to delay our dreams. Since my dream was to travel and write, I now travel and write full-time. Today I wear hiking boots instead of heels and collect experiences instead of things.