I'm just going to come clean and say the thing that elicits gasps and open-mouthed stares. Here it is: I don't like the beach.
Before you even ask, no, I do not hate children or puppies. I just hate sand and sunscreen, and especially the combination of sand and sunscreen.
Also, I look stupid in sun hats.
I know, I know, I'm a horrible person. Send your hate mail here.
Seriously, the responses that I get when I confide that I'd prefer to sit poolside rather than beachside are so strong that I tend to keep my beach hating on the lowdown. On a recent trip to Cancún, I had a moment of understanding with an awkward, pre-teen whose father found him in a chair next to me at the pool.
"What do you have against the beach?" asked the father while waving incredulously at the sand and the waves just 50 feet away. "It's the beach." The boy then walked meekly to a sandy beach chair, because, well, who can argue with that logic?
So, it is with great trepidation that I reveal my deep, dark secret. And, because I'm no fool, I come prepared with an olive branch.
To all beach lovers: You are right (sort of).
Beach Conversion Therapy
It's often hard for me to admit when I am unhappy but, as I look back on the past 12 months, I concede that this has been a tough year. A bright spot (pun intended) are the three trips that I took to different sunny beaches with many of the wonderful women in my life.
All three trips were for reasons other than (only) fun in the sun. I traveled to San Diego with a group of girlfriends to celebrate the retirement of a friend from the Navy after 21 years of service.
I traveled to Florida with some of the same crew to visit one of our own who moved to Fort Lauderdale. I traveled to Cancún with a group of once strangers – now friends – to find peace at a yoga retreat.
During that yoga retreat, my teacher Allison English asked us to reflect upon a time that we felt real joy. One moment immediately popped into my head: an evening spent dancing on the sand to a reggae band with my girls as the sunset on Hollywood Beach in Florida.
The Power of Friendship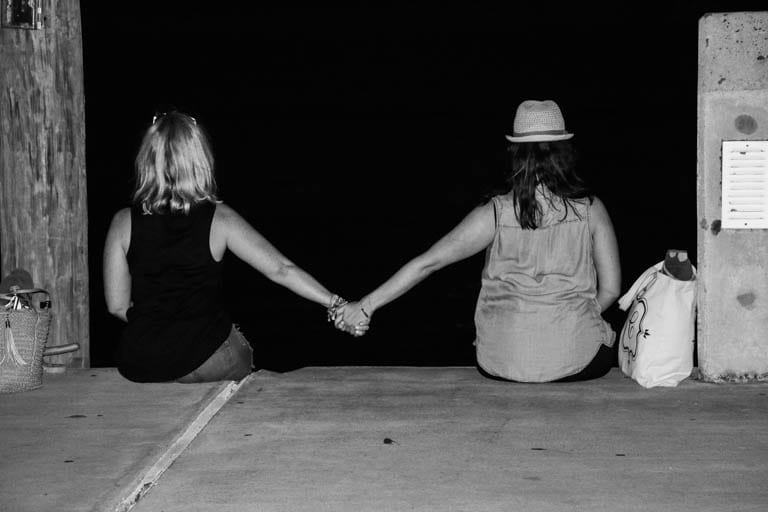 So, yes, beach lovers; There is joy to be found at the beach. In fact, I must admit that many of my joyful moments in the last year were found on the sand.
As I reflected on these beach moments, however, I came to the conclusion that it was the presence of my friends who brought me joy. Beyond joyful moments, these same friends brought me strength, inspiration and hope when I needed it most.
So, while I acknowledge the power of the beach – and especially the ocean – to bring me happiness, it is the power of my friendships that brings me healing.