Five Things To Do in Boise
Hey there! This post may contain affiliate links, which means I'll receive a commission if you purchase through my link, at no extra cost to you. Please see my legal page for more details.
I had just 12 hours to spend in Boise, Idaho and they were, for the most part, nightlife hours, but I was pleasantly surprised by all of the things to do in Boise!
Here are five things that I wouldn't miss when visiting the capital city of Idaho.
Let's dive in!
I was driving from Portland, Ore. on pace to arrive in downtown Boise by 8:30 in the evening to meet my friend Jeremy who had promised to show me a good time in his hometown, despite my late arrival. Then the time changed. Mountain time gets me every time!
So, I arrived at 9:30 but, nonetheless, Jeremy was waiting with what he knew would be exactly what I needed: Wine…on tap
Number 1 Thing to Do in Boise: Bodovino for Wine on Tap
Warm your feet at the cozy fireplace outside and warm your liver with the walls (and more walls!) of wine on tap at Bodovino. I spun in awed circles and wondered whether I had found my very own version of heaven. Find your perfect glass, insert card, and voila!
Jeremy and I chose a pinot noir called Refugio from the Casablanca Valley of Chile, which Bodovino described as having "mysterious origins". That was intriguing enough for us! It was delicious.
Number 2: RamaPong for Food & Fun
A quick eight-minute walk through downtown Boise brings you to RamaPong, known for, well, ramen and ping pong as the name implies. Jeremy and I took a long route so that I could see the Idaho State Capitol Building and then we dove in for a not-so-competitive game of ping pong (Jeremy won), all while surrounded by the smells of delicious, spicy noodles. Buying a bowl of noodles gets you half-off the $8 ping-pong table rental.
Note: RamaPong closed during the pandemic, but Devil's Den opened in its place. Cocktails, ramen, and fun are still served up here!


While we didn't eat, I appreciated the Rouge Ale on tap (an Oregon favorite) and the fact that, while I lost, I made Jeremy chase the ball all around the bar. He earned that win. While we didn't get there, the bar next door was jamming due to its real arcade games from the days when Jeremy and I were kids (gotta love the 80s).
Number 3: The Basque Block & The Basque Museum
It was far too late to plunge into the Basque Block of Boise, but Jeremy did walk me over there to bring me back to my Camino de Santiago experience.
When I was walking the Camino de Santiago, which goes straight through Basque Country, I heard all about how there is a huge Basque population in Boise. I had no idea that I would be standing on the Basque Block of Boise just over a month after finishing the pilgrimage!
I must come back to Boise to check out the food along this block as well as the Basque Museum and Cultural Center.
Number 4 Thing to do in Boise: The Hyde House (CURRENTLY CLOSED)
The next morning I settled in for a long writing session at the Hyde House where I would certainly hold court if I lived in Boise.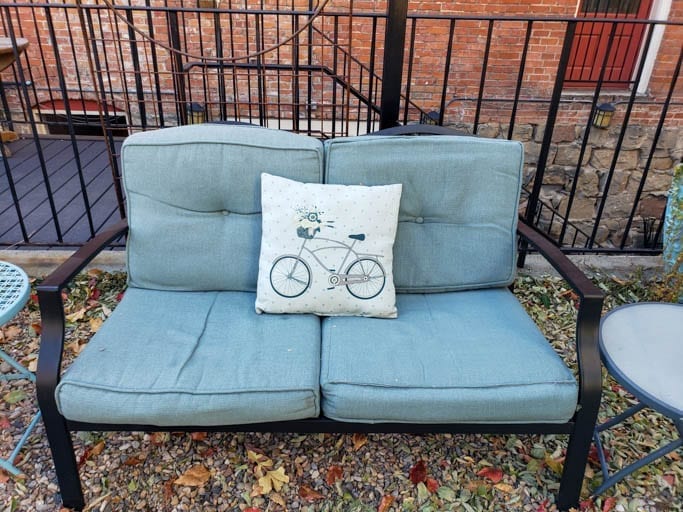 The bicycle theme was enough to draw me in, but this converted home turned restaurant also sources its food locally, including the large beer selection, featuring mostly Lost Grove Brewing selections (a Boise favorite) and, come to think of it, hitting up the tasting room at Lost Grove is another thing to do in Boise that will necessitate my return.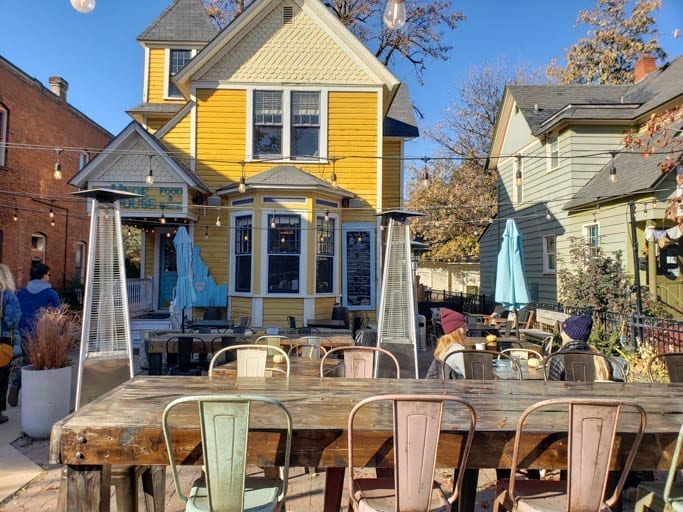 It was too early for beer, but I had the avocado toast and a ton of coffee before a walk around the…
Number 5: Boise River Greenbelt
Last…but certainly not least.
Walking along the Boise River is what brought me back to Boise (besides Jeremy, of course!) I passed through Boise on a work trip a couple of years ago and was surprised even back then by the absolute beauty that Boise spouts. But back then I was so busy working that I had no time to explore.
This regret has now been remedied. While I wasn't ready to strap on my Camino shoes and walk the entire 25-mile Boise River Greenbelt, a short stroll along the tree-lined paths was enough to ensure that I'll make a return trip to Boise soon.
Places to Stay in Boise
Homestays and hotel accommodations in downtown Boise:
About the Author
Hi! I'm Jen!
I'm a freelance writer and travel blogger who quit my nine-to-five after my fiancé, Jeff, died of cancer at the age of 40. When he died, I realized that life is just too short to delay our dreams. Since my dream was to travel and write, I now travel and write full-time. Today I wear hiking boots instead of heels and collect experiences instead of things.
You might also like
You might also like