Van Life: 14 Lessons Learned In 14 Days of Living in a Van
Hey there! This post may contain affiliate links, which means I'll receive a commission if you purchase through my link, at no extra cost to you. Please see my legal page for more details.
With the pandemic limiting our ability to travel, my friend Lizz and I rented a Sprinter van for a month to see if we could do the van life thing.
Would van life be for us? Well…let's find out!
Here's what we learned in our first two weeks of living in a van:
1. Vans are tall (know your clearance)
Our van could sneak just under a regulation basketball hoop…something we learned about five minutes into our first day on the road when we drove under a friend's hoop and immediately got stuck. Whoops!
No damage done and an easy fix. But knowing the height of your van is key. (0:16 in the video above for this lesson learned about living in a van!)
It's also important to know the length and width of your van and to check limitations on any roads that you plan to drive.
For instance, our van was just small and slim enough to drive the epic Going-to-the-Sun Road in Montana's Glacier National Park, but many disappointed drivers with bigger rigs get turned back at the gates.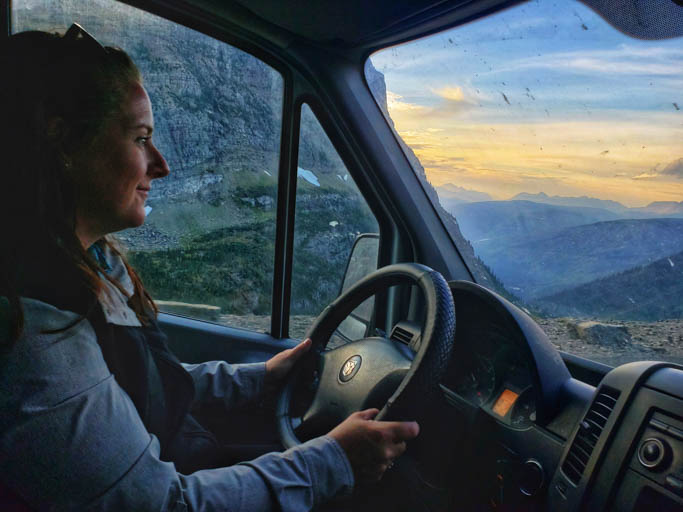 2. There will be setbacks in van life
About four hours into our van life adventure, Lizz and I noticed a strong smell of diesel. We hoped it wasn't us, but the smell grew stronger and stronger until we pulled over on the side of the highway and ran around the van to investigate.
The feeder hose to the internal diesel tank had come apart, literally dumping inches of diesel fuel into the back of the van, which then rolled and splashed all the way to the living area of the van. To say it was a mess would be an understatement. (1:03 in the video above to see this misadventure!)
That leads me to…
3. Always carry rags in the van
Thank goodness for the stack of old rags we stashed in the van before setting out! I can't imagine what we would have done without them.
Those rags have been clutch in so many ways beyond the great diesel disaster (though we did have to toss the fuel-soaked rags and buy a bundle of new ones).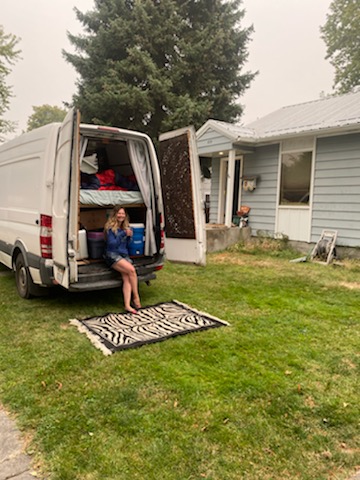 4. Roll with the setbacks when doing the van life thing
If you can't laugh through the difficult moments then van life might not be your calling. As much as we want every day to be filled with beauty out our windows, some days are filled with frustrations.
Or in our case, filled with smoke. The smoke from the heartbreaking western fires followed us for the first ten days of our trip, obscuring the views of Idaho and Montana that we had hoped to see.
We spent a couple of days on Lake Coeur d'Alene that was not what we expected. But, perhaps, even more than we could have hoped for in the end.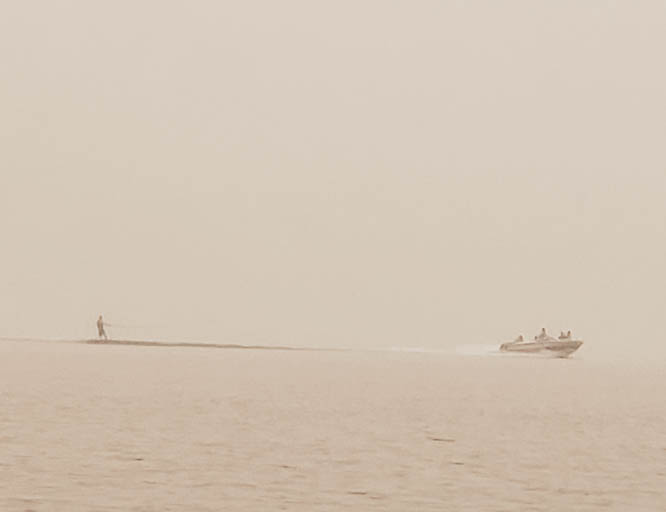 The smoke-filled skies blocked our views but left us with a really unique experience. We were basically the only people on the lake on a warm day and we saw some really eerie but cool sights.
In Montana, the scene was just as eerie and unique.
And, since we were there to see the smoke clear over Glacier National park, I think we appreciated the stunning beauty all that much more.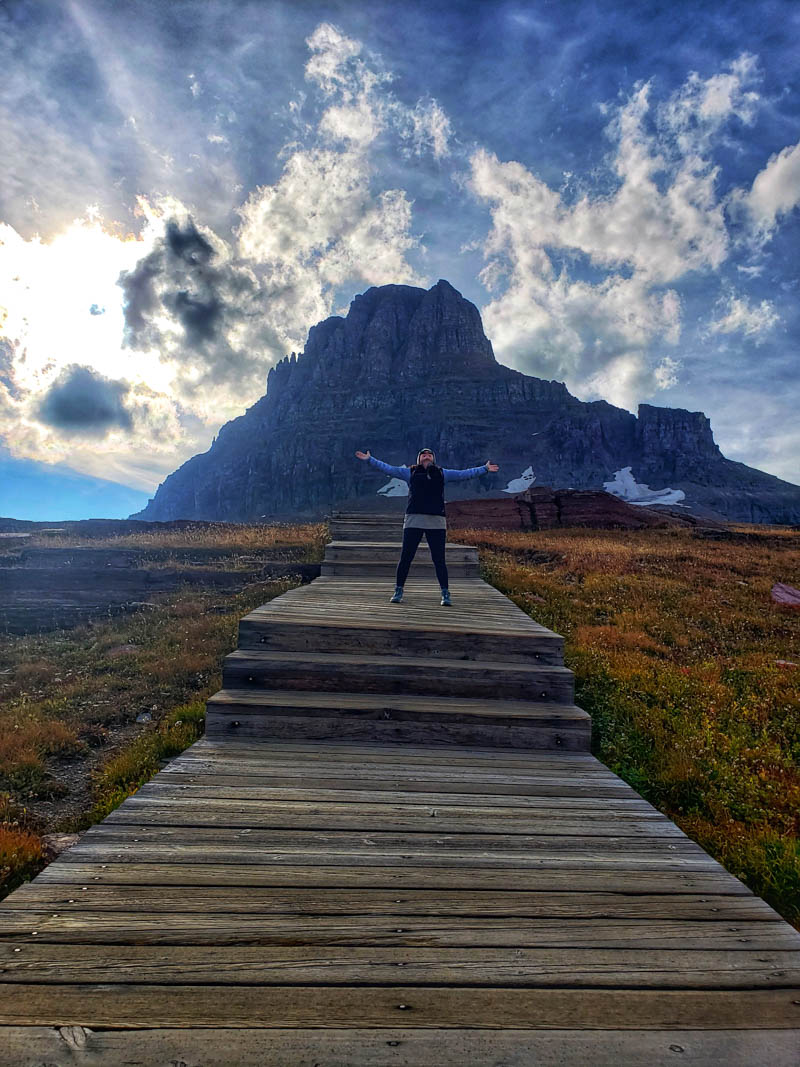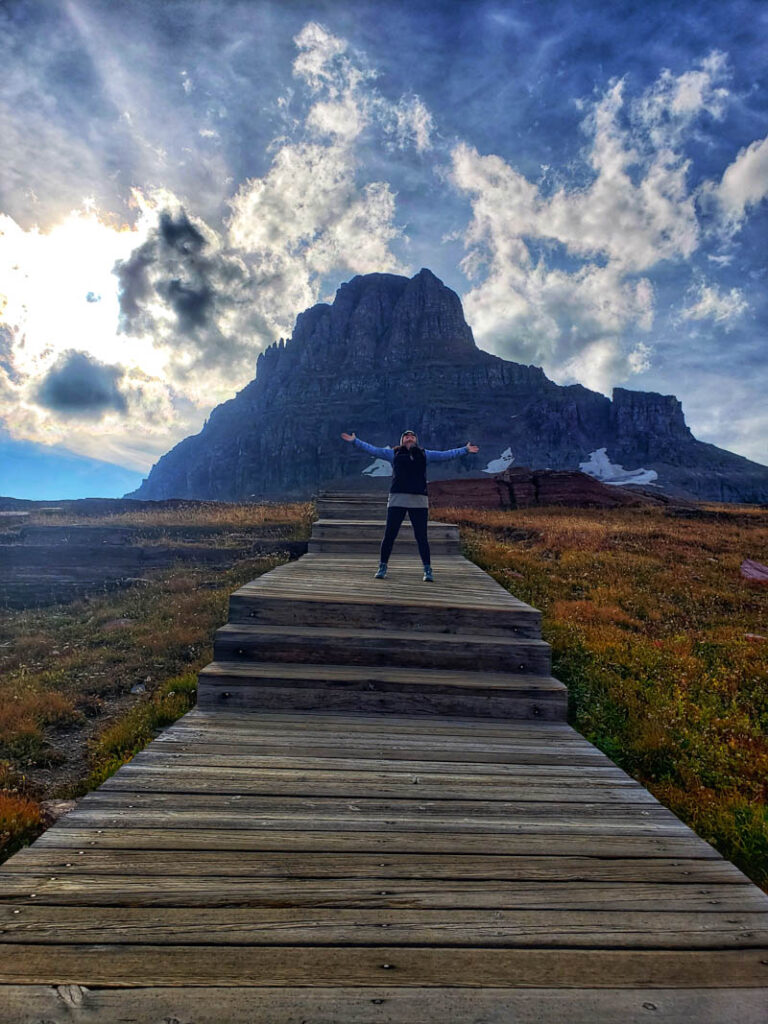 The best solution to those frustrations was to make the very best of it and to realize just how lucky we were to be on the road regardless.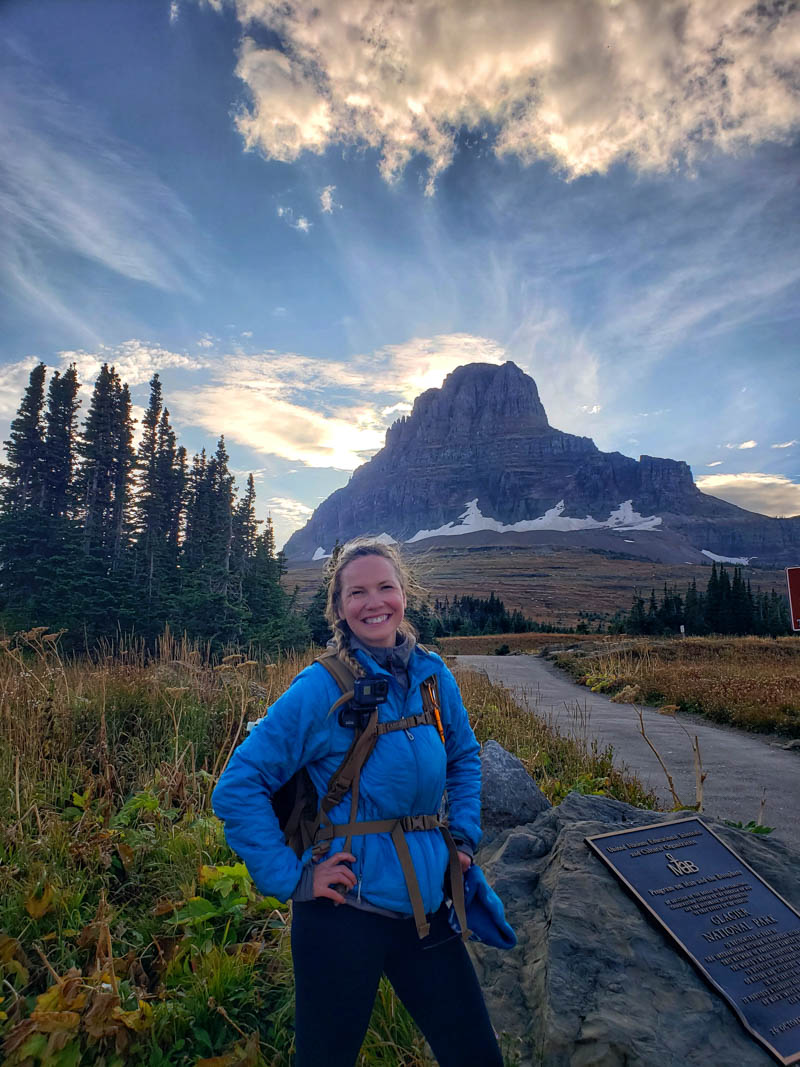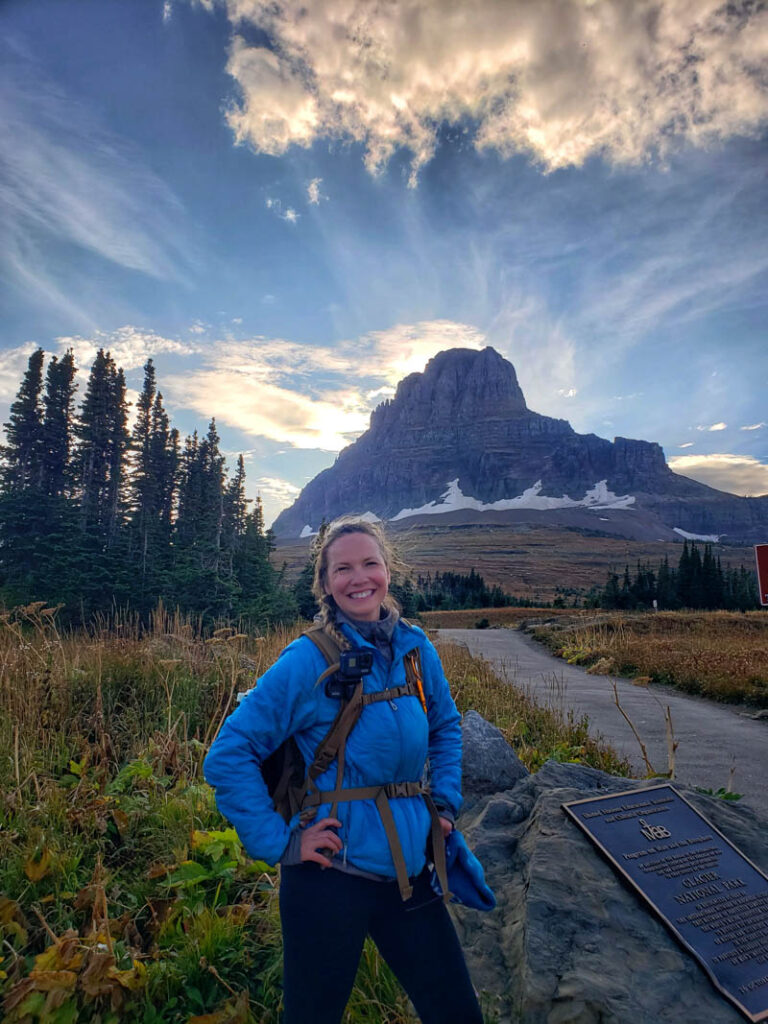 A note on the western fires: I grew up on the border of Washington and Oregon and my heart is with all of those who were and are displaced. Many thanks to the firefighters and Red Cross volunteers who activated at a moment's notice to help.
5. Diesel engines don't like the cold
Speaking of frustrations, we learned the hard way that our diesel van doesn't much like the cold. She also needs to be driven for 20 minutes a day or so just to keep her happy. In the first 10 days of traveling with our rented Sprinter Van, we had three experiences when she just wouldn't start.
Luckily we were able to get her running each time.
The third time, though, we needed a jump start. We were in a KOA at Glacier National Park, so we scoured the RV area for another Sprinter, and – just as we were about to give up – in came Tom and his wife, Melinda, with a Sprinter.
Tom just happened to be an electrical engineer and Sprinter enthusiast, so he used his Sprinter scanner and told us that nothing was wrong except, maybe, an old battery and a bad habit of leaving the van parked for too long in cold places.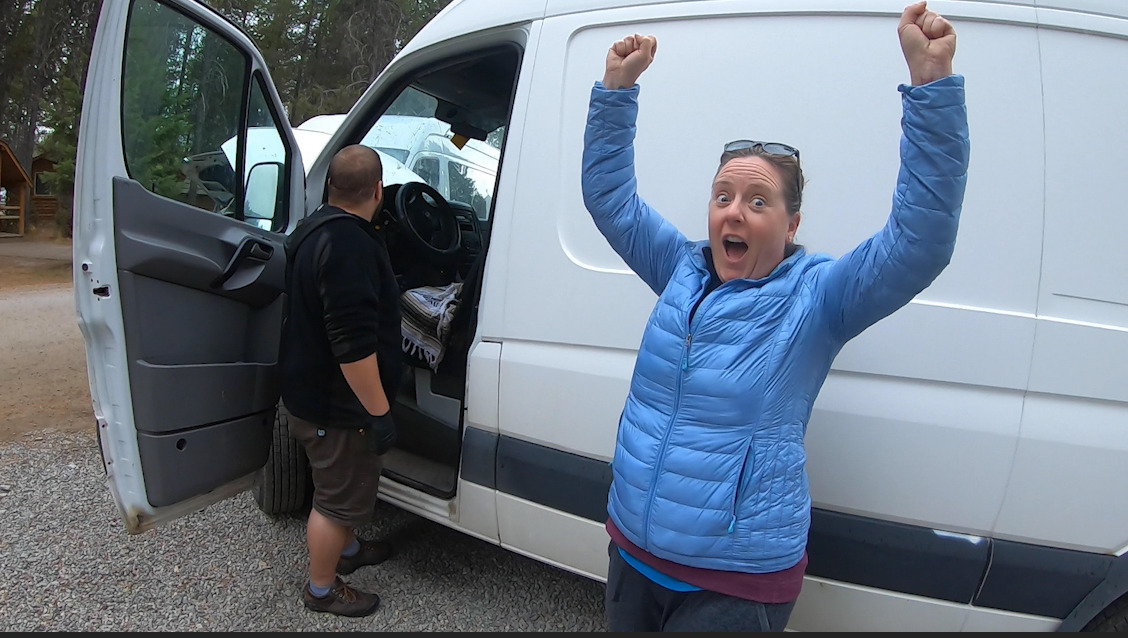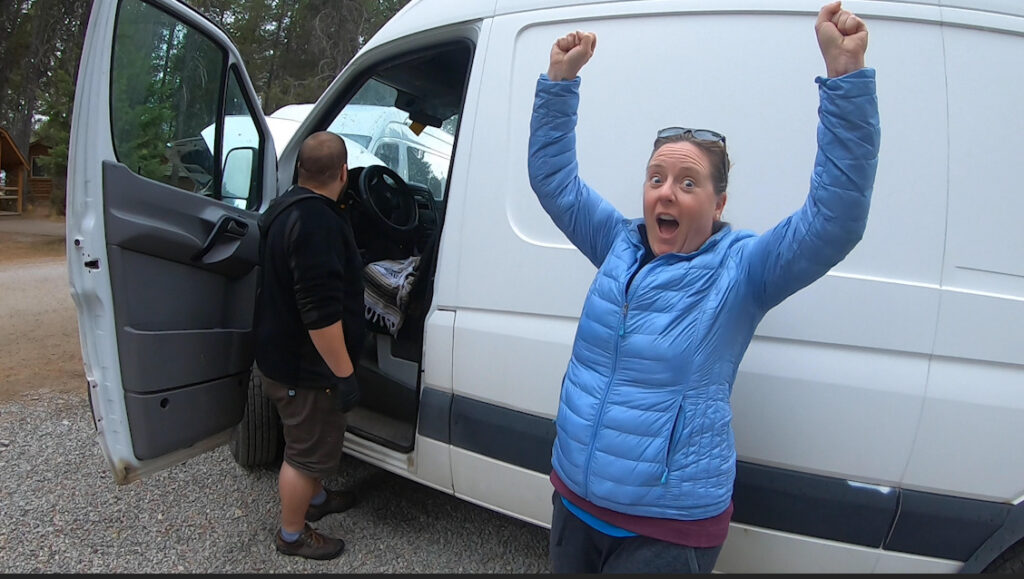 Really the lesson here is to know your van and to know her well. If all that fails, you can always ask for help from other people who are living in a van because…
6. Fellow van lifers are amazing humans
We have learned to love talking with fellow road warriors who are quick to help another van lifer in crisis. Also, we wave at every van that passes by us on the road and, more often than not, we're greeted with a wave in return.
Other people who are living in a van will be your favorite people out there!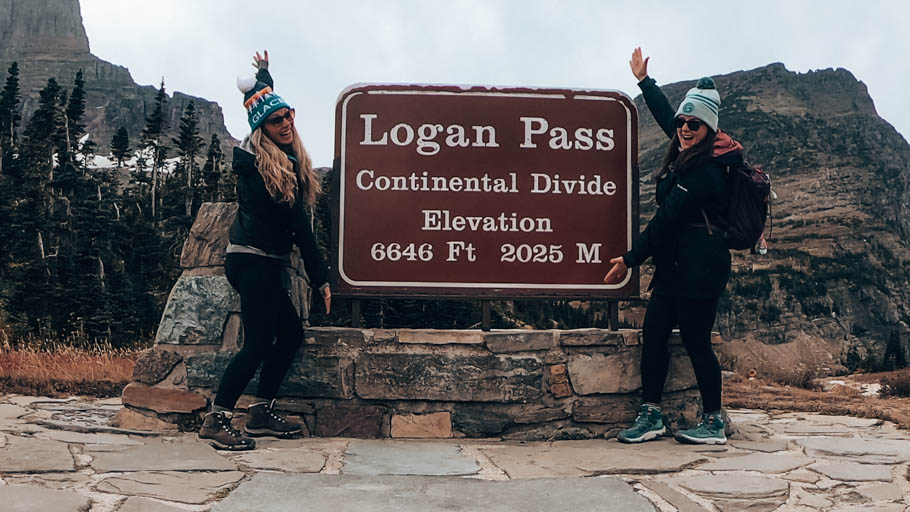 7. There will be bruises in this van life!
As you do get to know your van, you may find new bruisers here and there. When Lizz and I noticed that the bruises on our shins and shoulders matched, we pinpointed the source.
Pushing our refrigerator back under the bed – and using our body to do it – caused the bruising to our shoulders. Hopping up into the van without a stepstool caused the bruising to our shins.
(There was also the time Lizz attempted to walk around a campsite at night..and without a headlamp. She hit a boulder and her feet actually went over her head on that tumble. That left a mark!)
8. Stepping stools are a must-have (but get a sturdy one!)
Of course, we could solve the problem to the shin bruises with a stepping stool, which we did actually bring with us. BUT…we may have broken said stepping stool.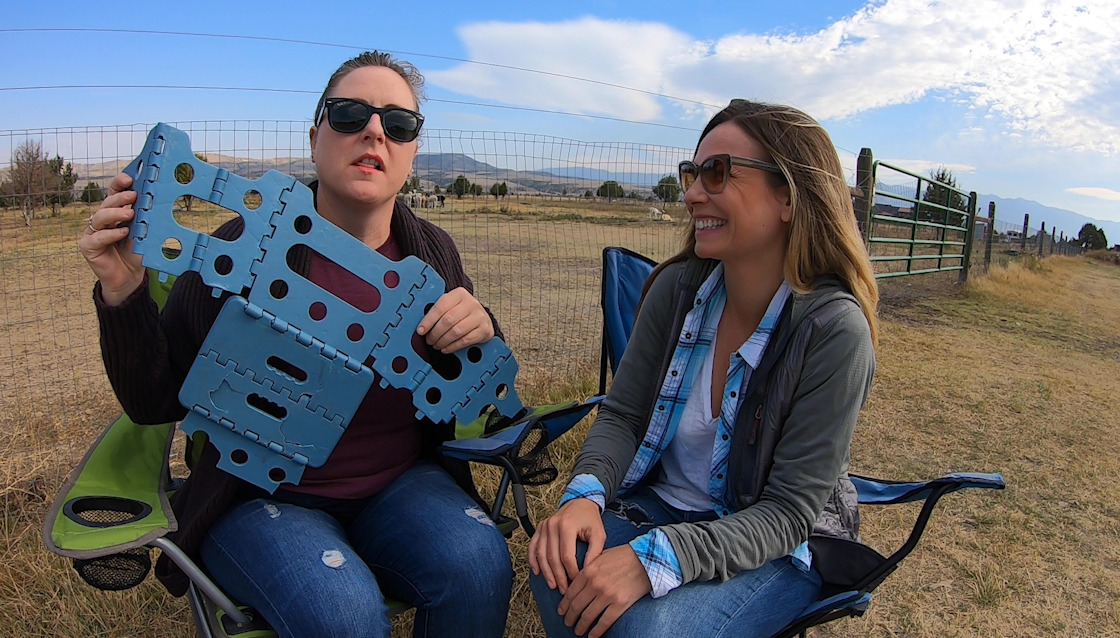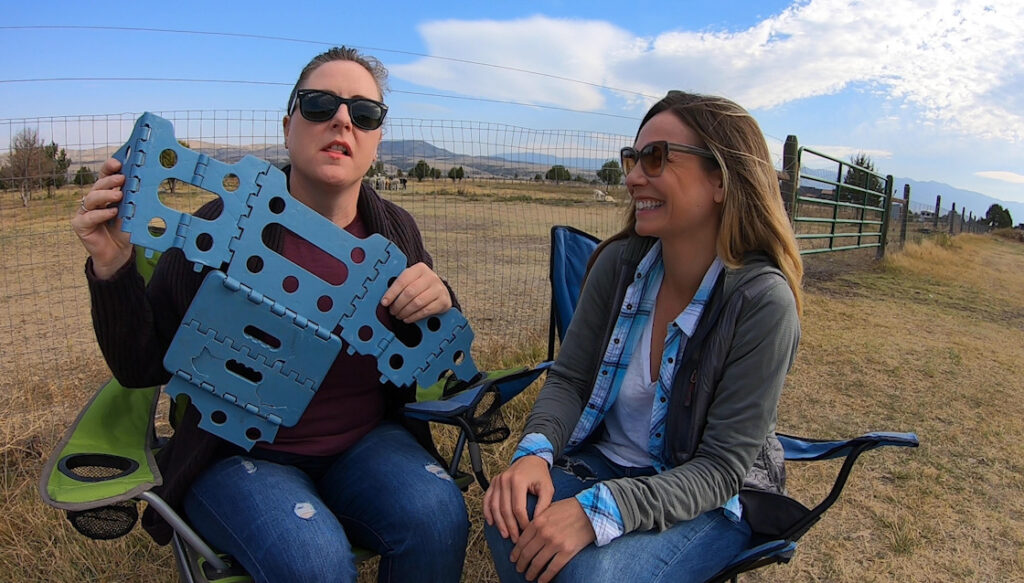 Lesson learned: Bring a solid stepping stool.
9. Be bear smart in bear country
So far, we have seen two bears and had to vacate one trail because of bear presence. It's important to be bear aware!
Always have bear spray on you or be super close to a buddy who is carrying spray.
Store your food inside the van to avoid tempting bears to come close enough that you would actually have to use your spray!
On the trails, talk or clap to let the bears know you are there and that you're not prey. I saw (or rather heard) a lot of solo hikers wearing bells.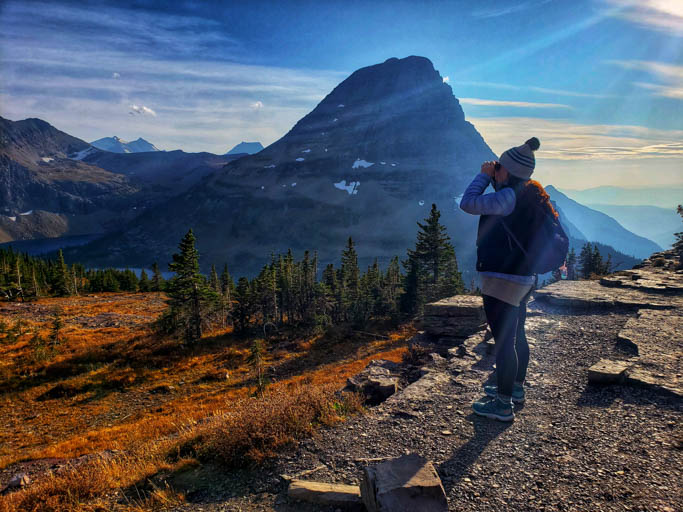 It's also good to have binoculars for when you do see a bear (at a safe distance) or any of the other wildlife you might encounter.
10. Weather is everything when living in a van
The weather is always in control of a van lifer's day.
The key is to have ALL the layers! We brought lots of warm clothes and tons of extra socks for when those toes hit the cold van floor in the morning. We also have a portable heater and, when it rains, a tarp to let some air in while the rain falls.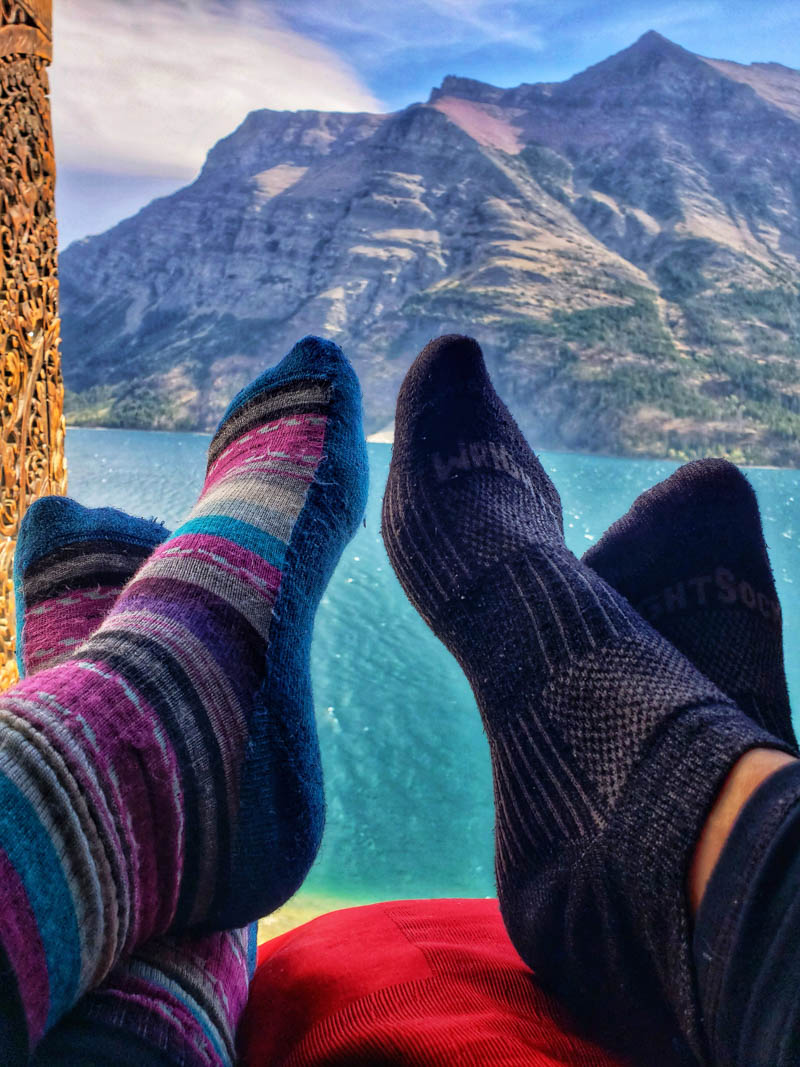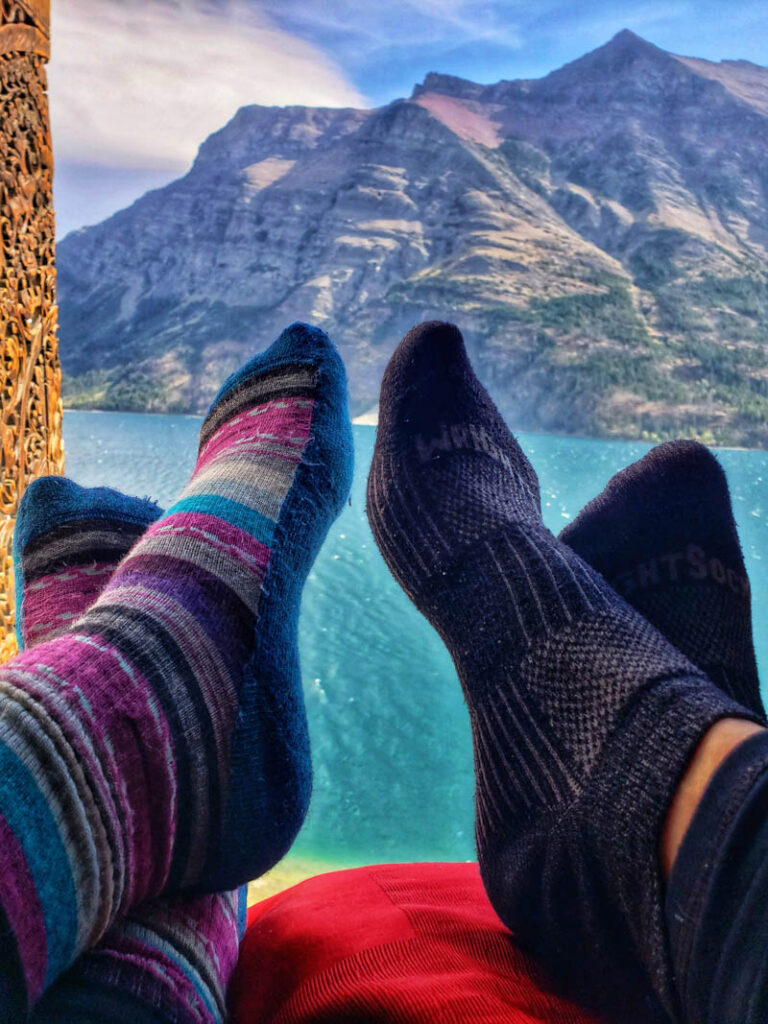 It's also good to have a hatchet to break up larger wood into small kindling for fire building when it's wet. We managed a pretty sweet dinner over the fire even with wet wood (after borrowing a hatchet from a fellow traveler living in a van!)
11. Van life and work are a tough match
Working from the road is really hard. Traveling, hiking, itinerary planning, it all takes up quite a bit of time.
It's also really hard to find quality Internet out in nature. We have two hotspots from different carriers but we'll need to get a weBoost signal booster to enhance our wifi strength.
12. We want to build our own van
We love our rented van affectionally dubbed Vinny by her owner. It was built with so much love. But we want to build a van to our own specifications.
(By "we" I mostly mean Lizz as I'm not much of a builder, but I look forward to capturing the full build on video!)
13. It's hard to do van life and avoid plastic
For the most part, Lizz and I live without single-use plastic. (Really we live without single-use anything.)
We live on the road, so we know that it's challenging to avoid plastic.
The new plastic challenges we've found while living in a van are ice bags, firewood wrapped in plastic, and COVID-19 restrictions on bringing your own cups, plates, and utensils. But we are up for the challenge!
We do ten pushups for every piece of single-use plastic that we collect, and we attempt to recycle every bit of it using programs like TerraCycle.


While not plastic, it's helpful for anybody living in a van to know that, in the states, snack packages can be recycled at many REI locations.


14. Harvest Host is VERY cool
We found this special membership called Harvest Host that allows us to stay free for one night on farms, wineries, and distilleries. After the annual membership payment of $79, your stay is free (though you should buy some of your host's products as a thank you).
We spent our first night with Harvest Host on an alpaca farm north of Bozeman. It was a pretty great way to round out our first 14 days of living in a van!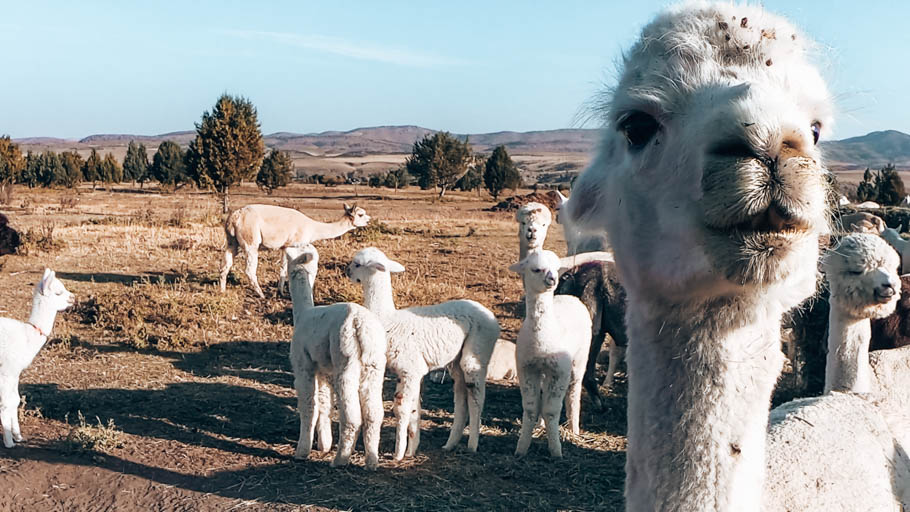 Use this link to get 15% off your membership at Harvest Host!
Thanks for following along! Stay tuned: Van life packing list coming soon!
About the Author
Hi! I'm Jen!
I'm a freelance writer and travel blogger who quit my nine-to-five after my fiancé, Jeff, died of cancer at the age of 40. When he died, I realized that life is just too short to delay our dreams. Since my dream was to travel and write, I now travel and write full-time. Today I wear hiking boots instead of heels and collect experiences instead of things.
You might like
You might like