Pack your own zero-waste picnic kit to enjoy outdoor gatherings without the guilt!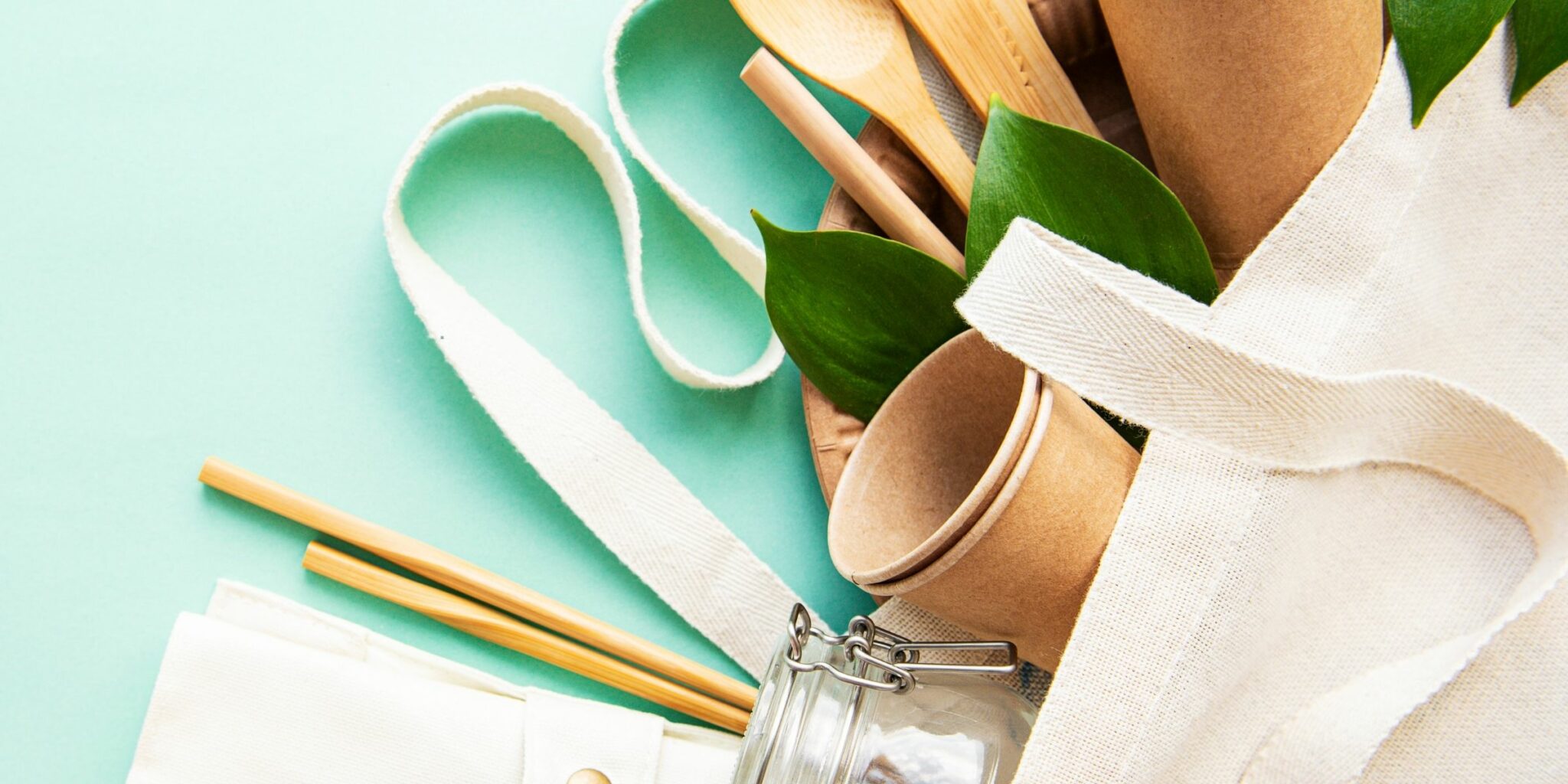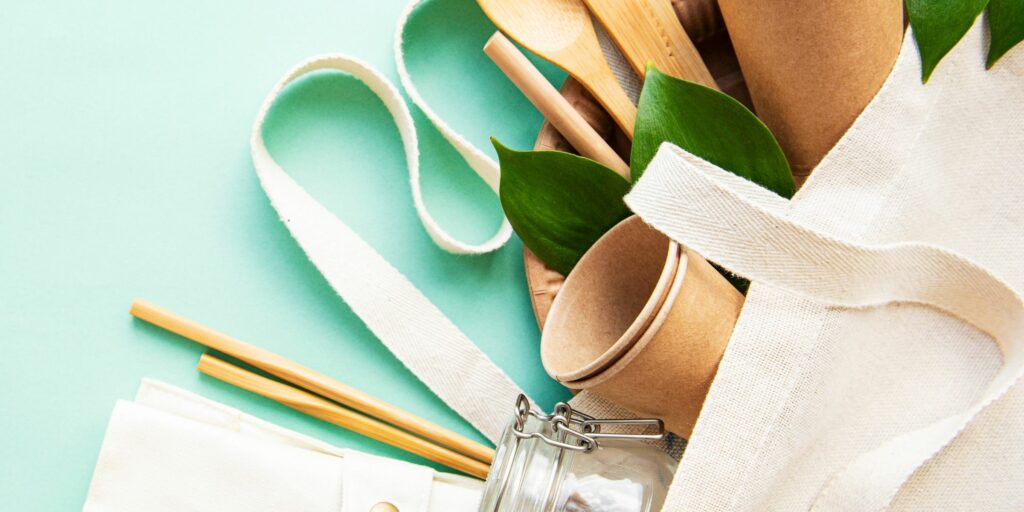 Whether you're traveling far from home or visiting friends down the street, this zero-waste picnic kit is the key to enjoying the company without creating the garbage.
If you're looking for the EASY way to make your own natural bug spray, click here to go directly to that recipe.
Zero-Waste Picnic Kit Everyday Items
I can't tell you how excited I am to see friends and family again at backyard BBQs, dinner parties, and evenings out at festivals and concerts. But all of these events – with their fun and food trucks – tend to produce a ton of waste and, worse, single-use plastic. Gah!
These are the items that I keep in my backpack or bag nearly every day. Let's dive in!
Bamboo utensils
Probably the single most important item for your zero-waste picnic kit is your bamboo cutlery set. I honestly have this on me ALL of the time. The cutlery set clips to your bag with the carabiner (that also serves as a bottle opener) or slides easily inside your bag. And you're good to go whenever you are faced with pesky single-use plastic utensils.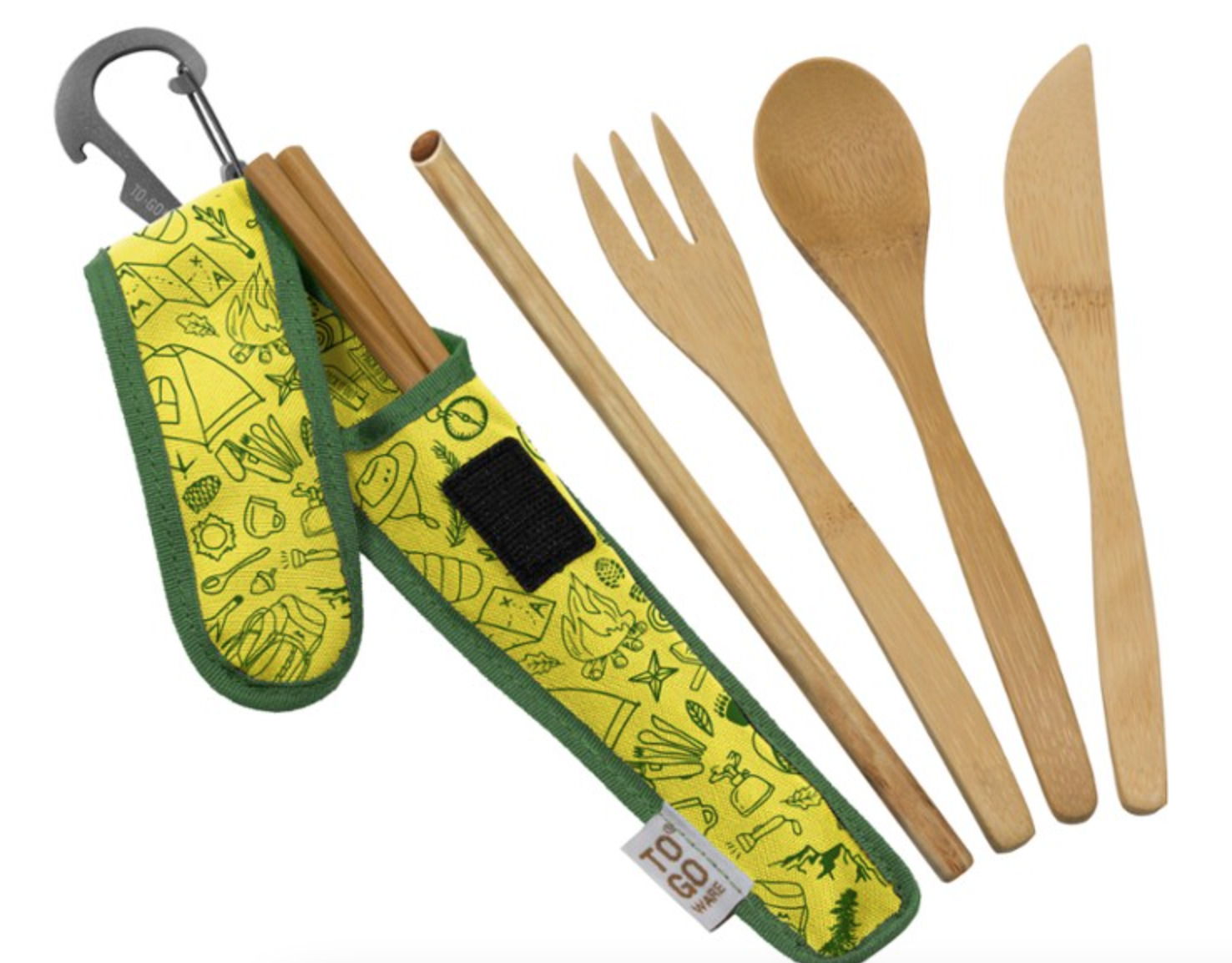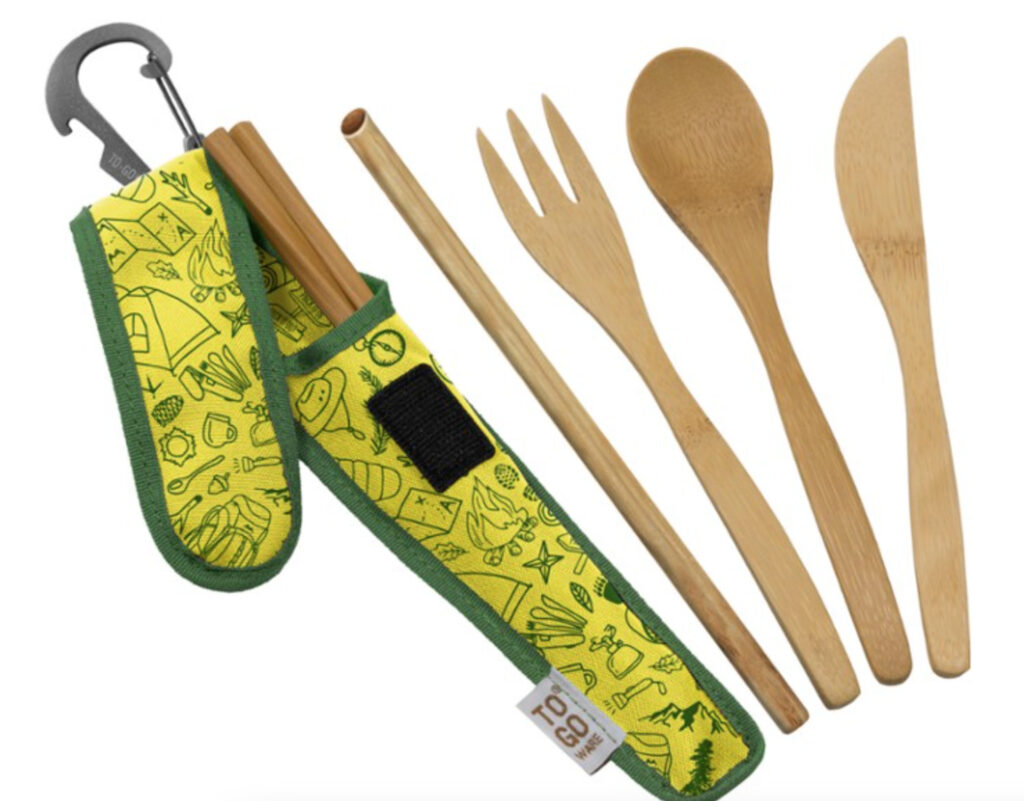 This particular bamboo cutlery set sells for $19.95 from the sustainable company REI.
I'm in the market for a new set (when you bring something with you everywhere…you do sometimes lose it!), and I've got my eye on this bamboo cutlery set from BEWBOW, which also includes a bamboo toothbrush and bottle opener. It sells for $9.99 on Amazon.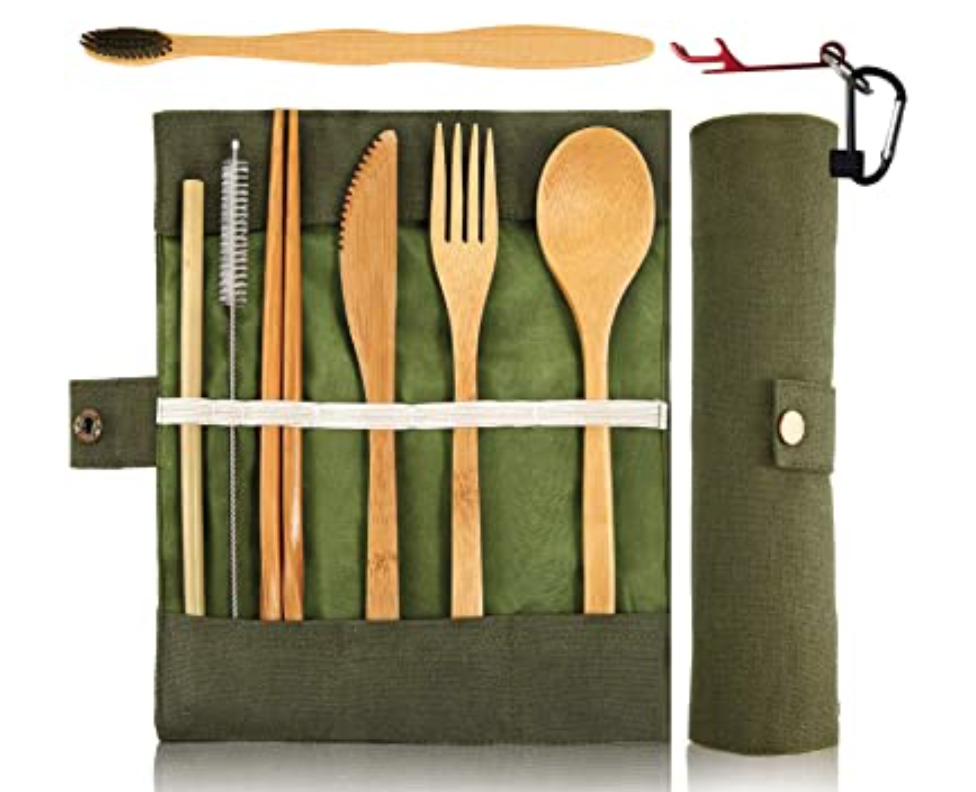 And if you're just looking for something to slide into your pocket or even a wallet? How about this ADORABLE spork and cork from BAMBU? When you're done, slip the spork back into its washable cork sleeve and you're off!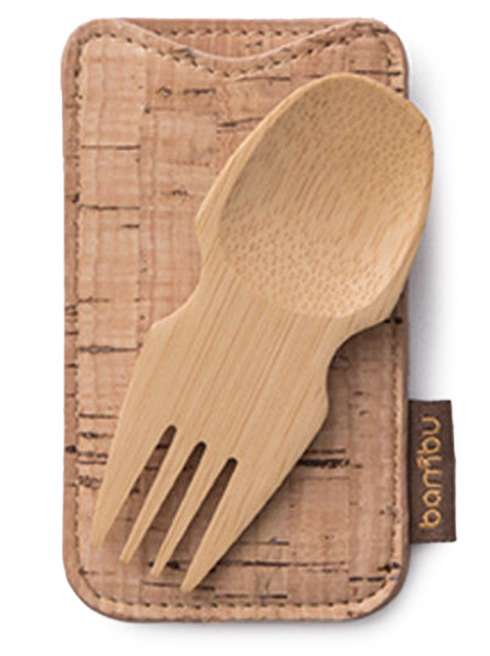 Sells for $10.50 on the online sustainable marketplace EarthHero.
Collapsible cup (a must for your zero-waste picnic kit!)
The second most important item on your zero-waste picnic-kit list is your collapsible cup. This is good when someone reaches for a plastic cup before offering you a beer or wine. It's also great when you're stuck in line after a canceled flight…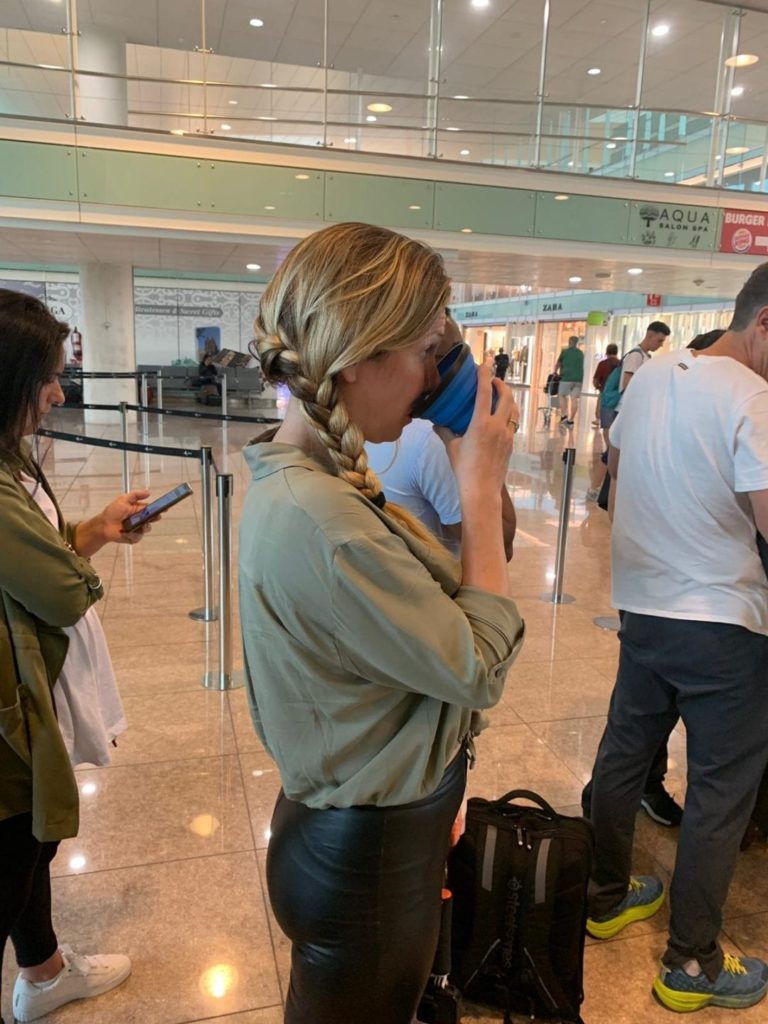 The X-Cup folds up flat and slips into your bag. You can forget about it until someone reaches for that single-use plastic cup, and you say "I have my own!"
This collapsible cup is available from Sea to Summit for $11.95.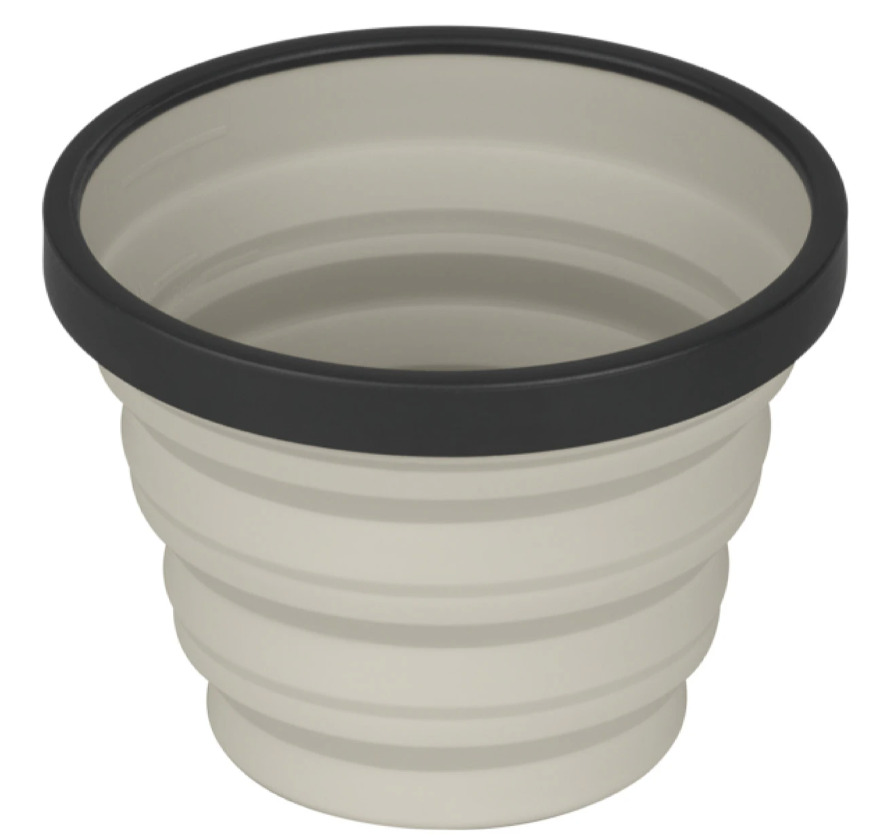 Or order your collapsible cup for $13.95 from Amazon.
Collapsible bowl
This serves as both a plate and a bowl and it folds up nearly flat. Your collapsible cup fits right inside of it! This collapsible bowl is available from Sea to Summit for $16.95 or get the collapsible cup and plate set for $32.95.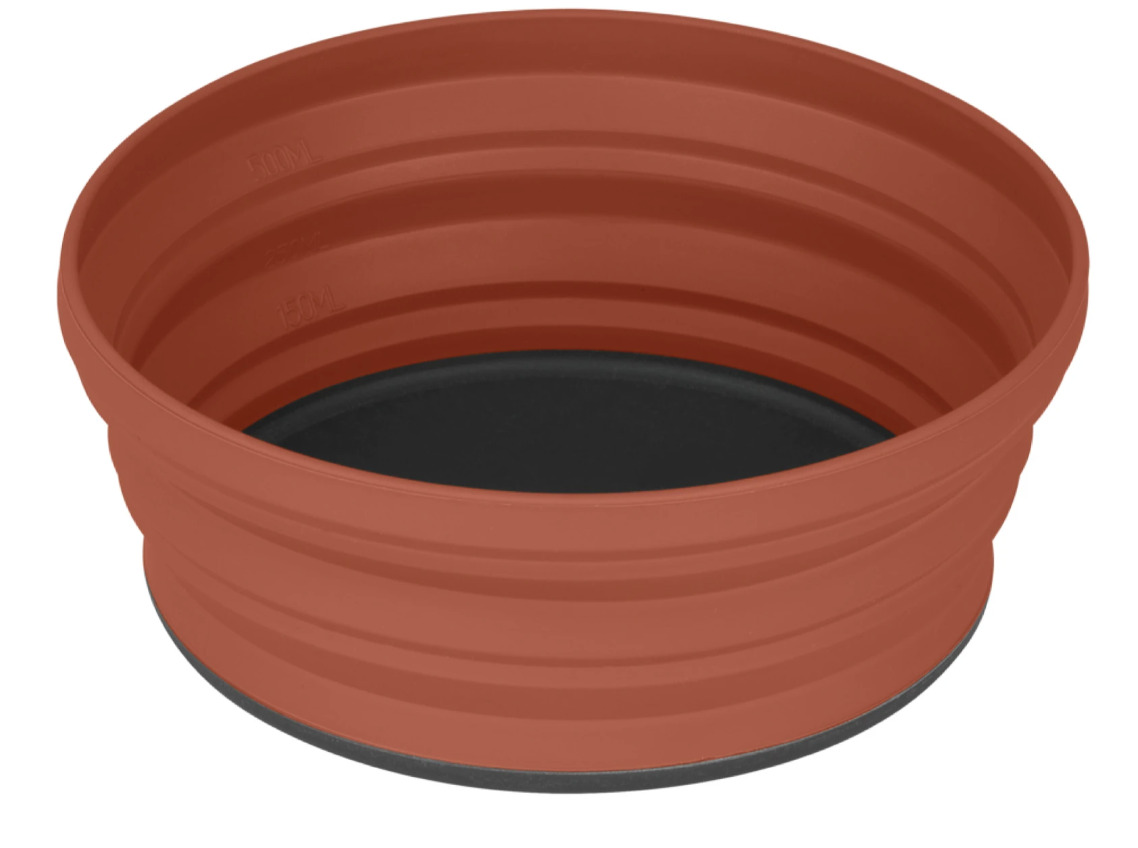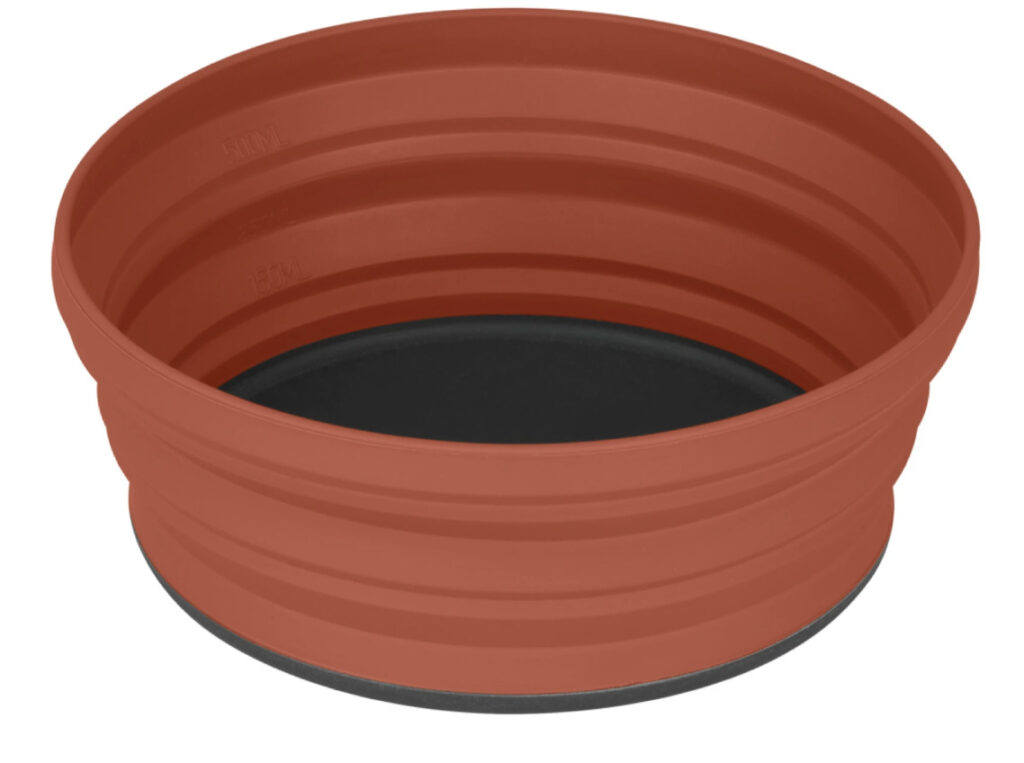 You might also consider the X-Seal and Go set for $32.95 from Sea to Summit. While it won't fold up as flat, the lid is great for when you're out at a restaurant and end up with leftovers.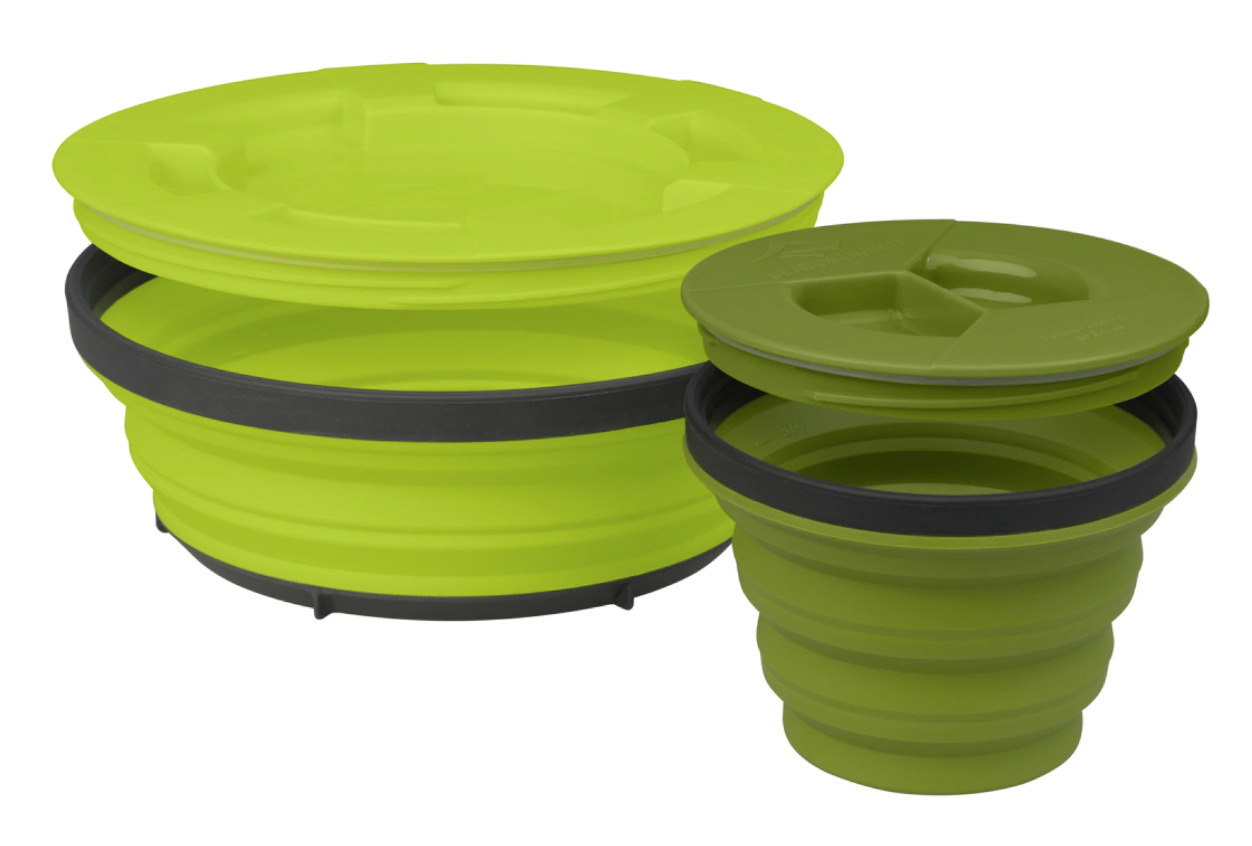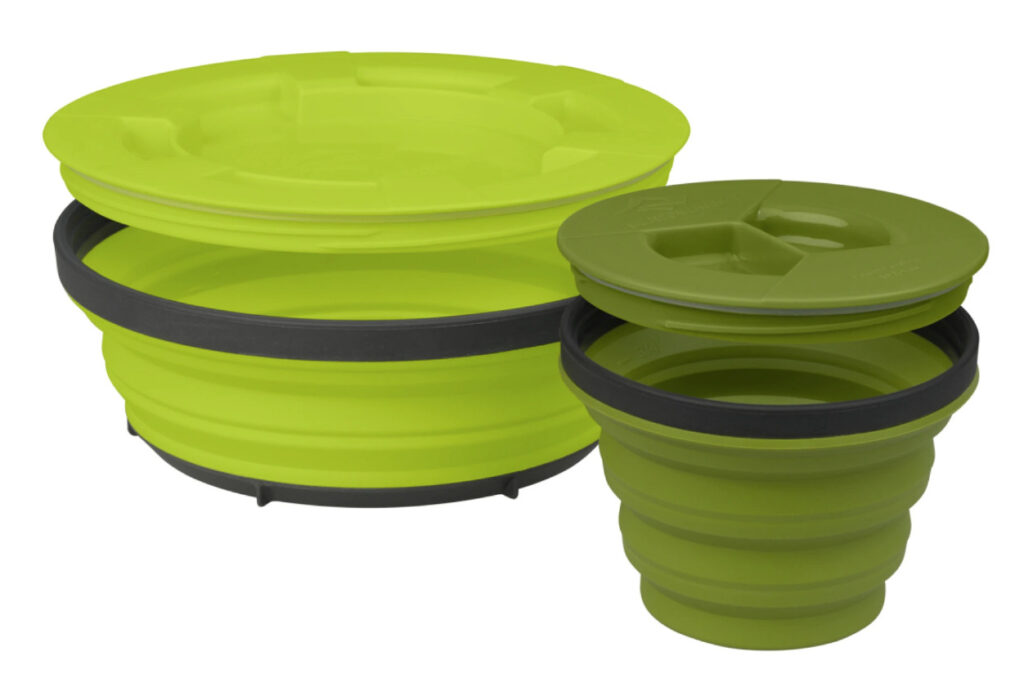 Also available for the same price at Amazon.
And, while researching this article, I was SO happy to see that one of my favorite sustainable brands now has collapsible bowls with lids:
The Stojo collapsible bowl is $20 for a 36-ounce bowl (the 24-ounce box already sold out!)
Collapsible water bottle is a must for your zero-waste picnic kit (and for every day!)
While I'm on the subject of collapsible things, I just absolutely love my collapsible water bottle from Nomader. It's BPA-free and good for either hot or cold drinks. It rolls up small and slips right into your bag or even a large pocket!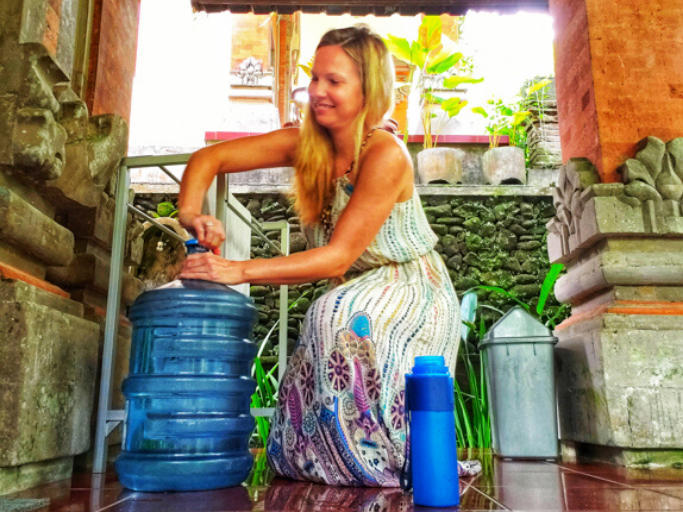 The Nomader water bottle sells for $21.95 on Amazon.
Check out this post if you're looking for even more ways to avoid using plastic water bottles. (I haven't used a single-use plastic water bottle in more than two years! It's completely possible!)
Linen napkin easily folds into your zero-waste picnic kit
Bringing your own napkin everywhere you go is a sure way to reduce waste. No more paper towels for you! Just grab one that you like from your kitchen drawers.
Natural bug spray (make your own!)
The bugs always get me when I forget my bug spray! And I just hate using the chemical-filled spray that is passed around at gatherings. Make yourself a natural bug repellant in a reusable travel-sized container and add it to your zero-waste picnic kit…and you'll avoid that issue moving forward!
Making your own natural bug spray is seriously simple. Any combination of these essential oils will work: citronella, tea tree, lemongrass, clove, rosemary, cajeput, eucalyptus (or lemon eucalyptus), cedar, geranium, lavender, and mint.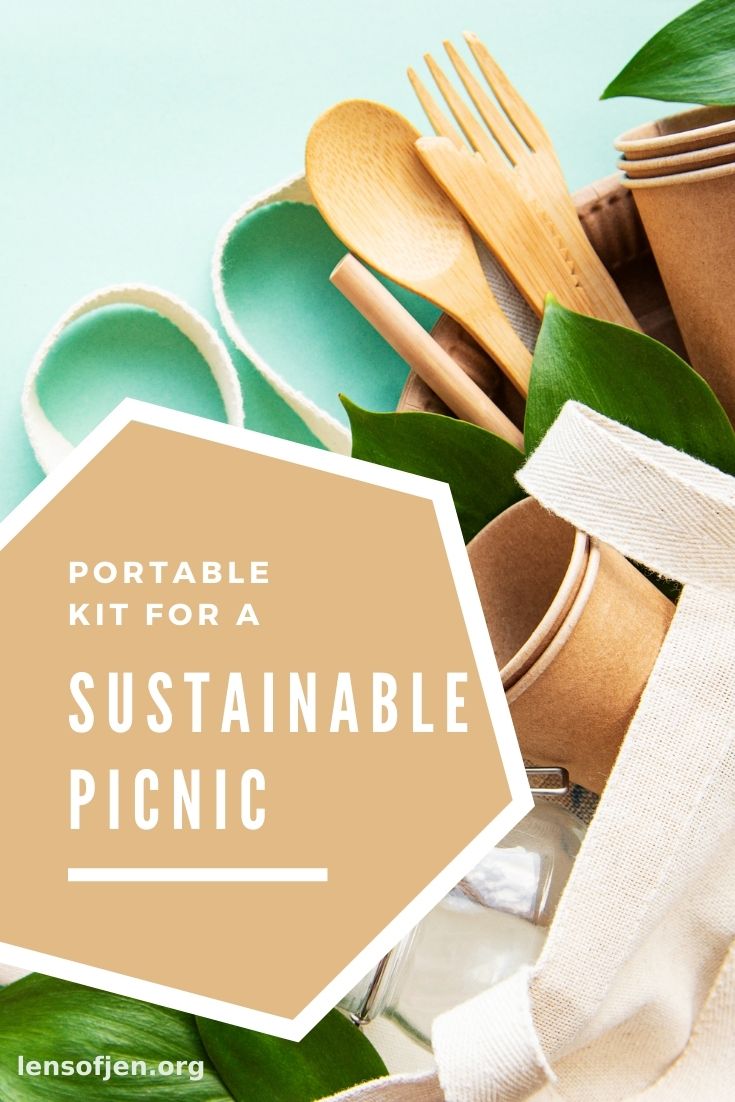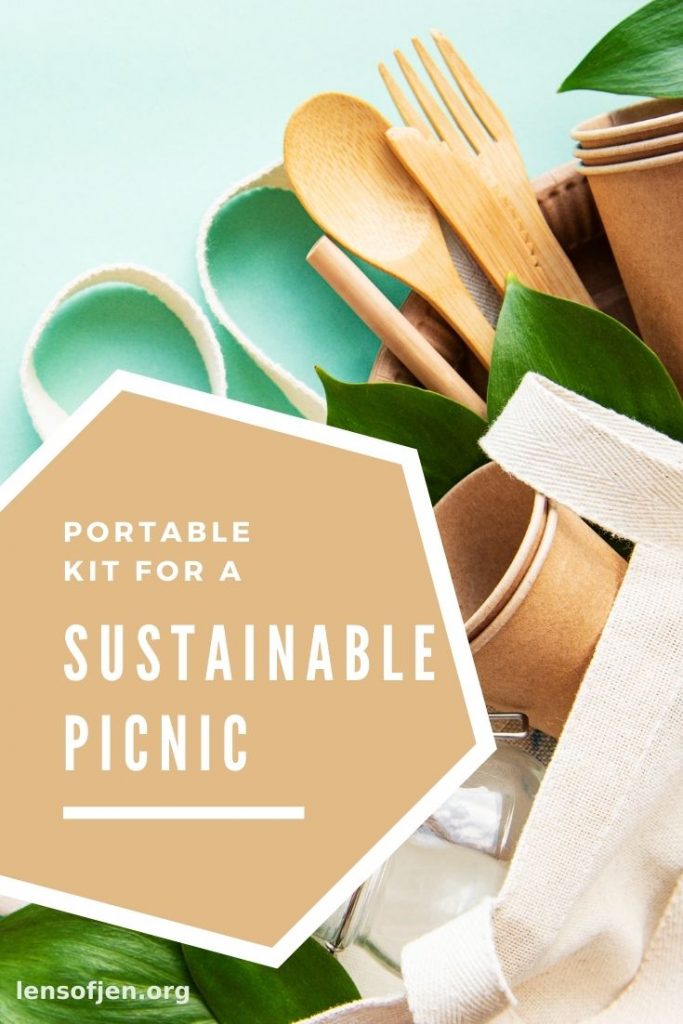 Fill a 4-oz glass spray bottle halfway with witch hazel, add 10 drops of each of five of your favorite essential oils (I use citronella, tea tree, lemon eucalyptus, rosemary, and lavender), and fill the rest of the bottle with water. Voila!
Some people add a TBSP of vodka or rubbing alcohol, but I haven't done that and the bugs are staying away just fine.
Note: There are some concerns about applying this directly to the skin of children under 10 due to the number of essential oil drops going on here. Reducing the number of essential oils is definitely an option for children, but please discuss with your doctor first.
Place plastic-free, natural sunscreen in your zero-waste picnic kit
I love Raw Elements for all that they are doing on the sunscreen front. The sunscreen is organic, reef-safe, cruelty-free, water-resistant, and effective. Raw Elements is moving to 100 percent plastic-free, which is a mighty fine goal if I don't say so myself.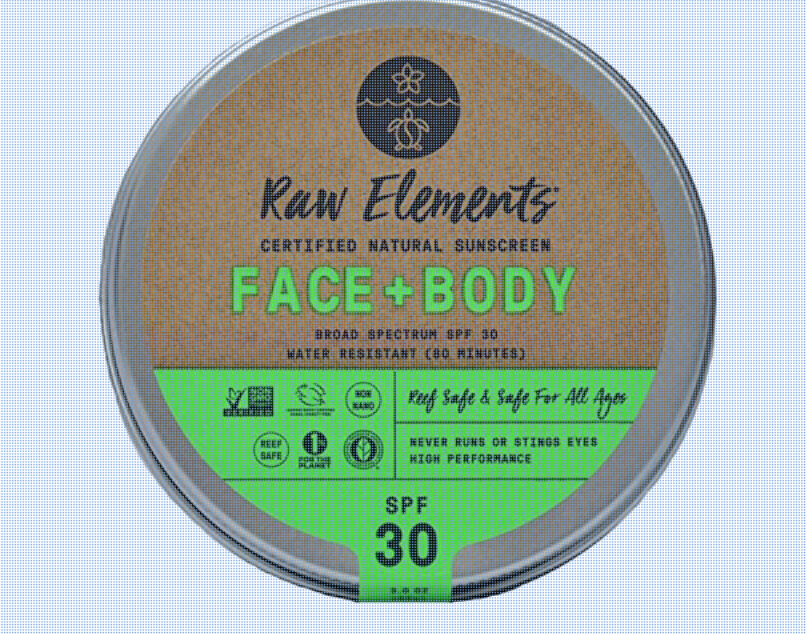 Here are some of the zero-waste sunscreen options from Raw Elements that I'm digging:
Note: Raw Elements is moving their tinted face moisturizer into an aluminum tube. The tube is recyclable but the cap would need a special recycling program, like the TerraCycle bottle cap zero-waste box.
Chapstick in paper containers
I already mentioned one zero-waste chapstick above with Raw Elements, but I am seriously stoked about Ethique coming out with a new lip balm in a paper tube. It sells for $8.99 on Amazon.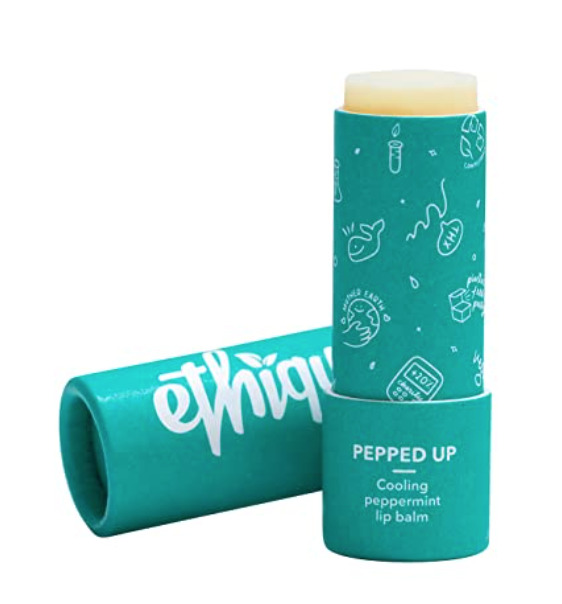 Bamboo sunglasses
I love my bamboo sunglasses from Wear Panda. I have the Monroe sunglasses that sell for $120 directly from Wear Panda.


Besides ditching plastic in its frames and packaging, this company also supplies eyeglasses to people in need. Love it.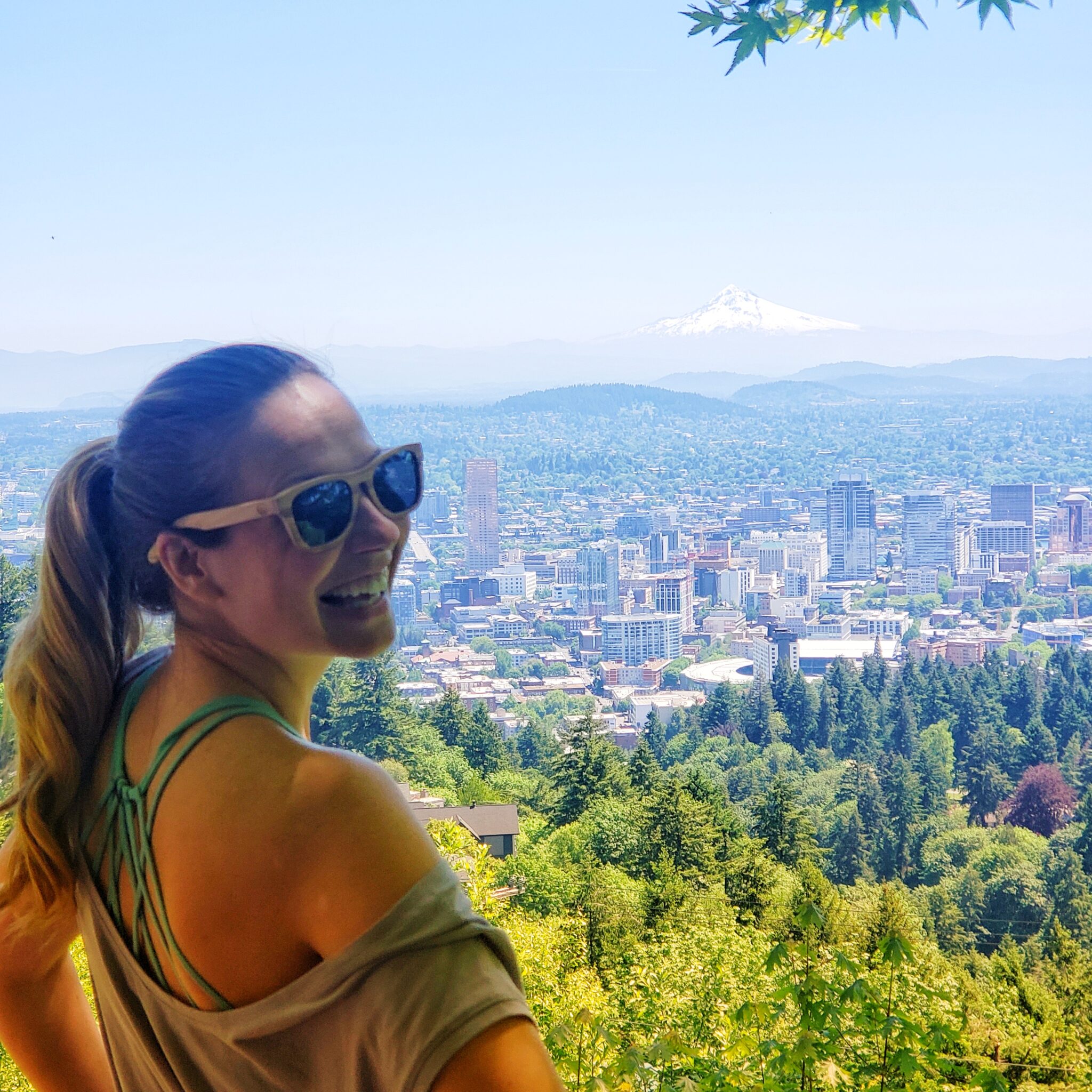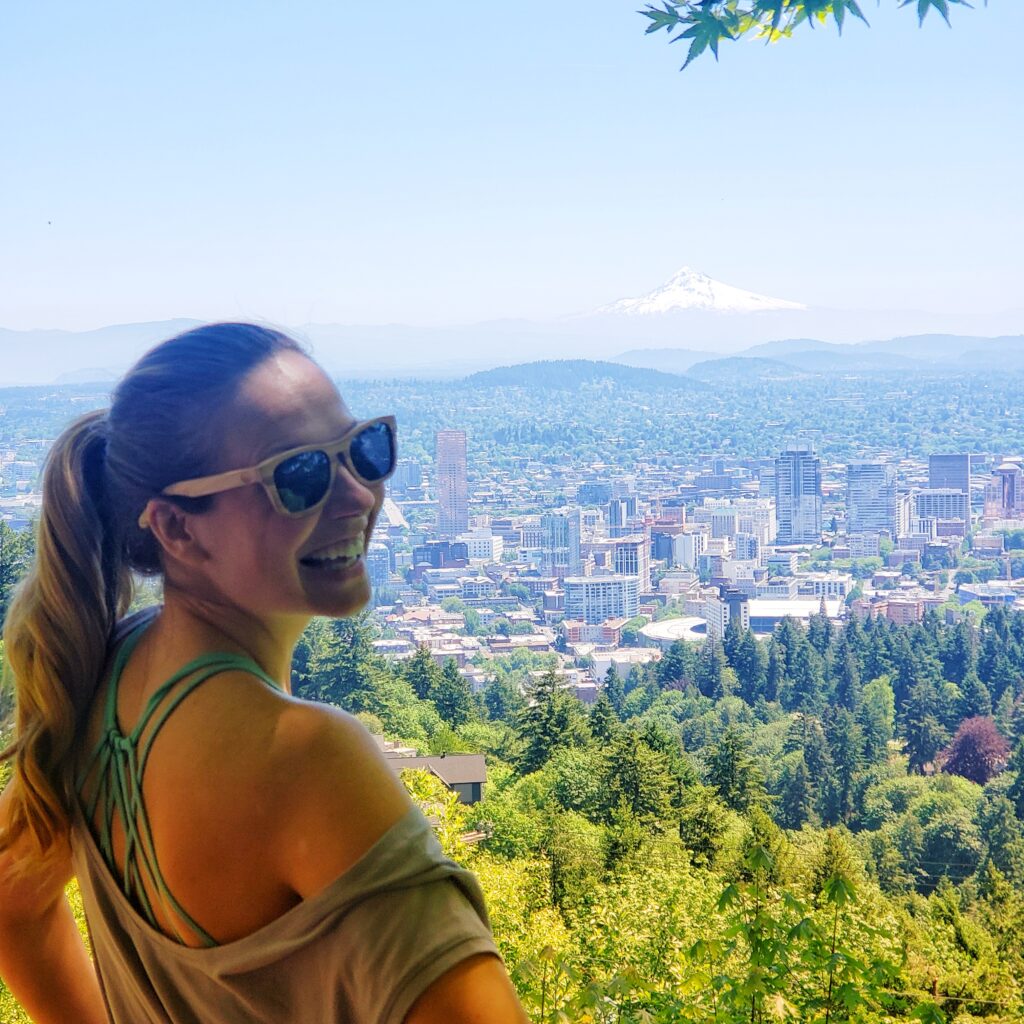 That wraps up the essentials for your zero-waste picnic kit, but let's dive into some optional items.
Zero-Waste Picnic Kit Bonus Items
Sustainable blanket
The Kachula Blanket from sustainable company CoalaTree is made from 100 percent recycled materials and comes with a sustainable water-resistant coating. You cannot stain this thing! Plus, it rolls up small into a travel pillow or becomes an emergency poncho (with a hood!) if your BBQ gets rained out.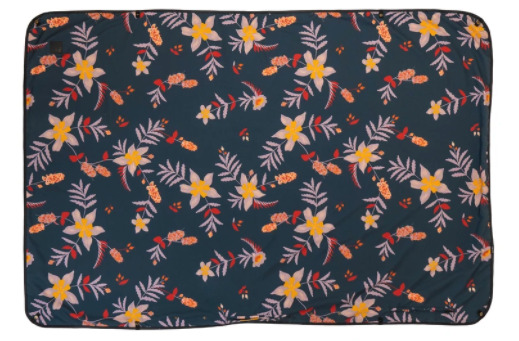 Sells for $67.99 from CoalaTree.
No zero-waste picnic kit is complete without a collapsible coffee cup!
Headed out for an early gathering? Bring this collapsible coffee cup from Stojo. This cup collapses super small and helps you avoid single-use coffee cups (that are often lined in plastic). Prices range from $12 for an eight-ounce cup to $25 for a 24-ounce cup (it's great for smoothies!)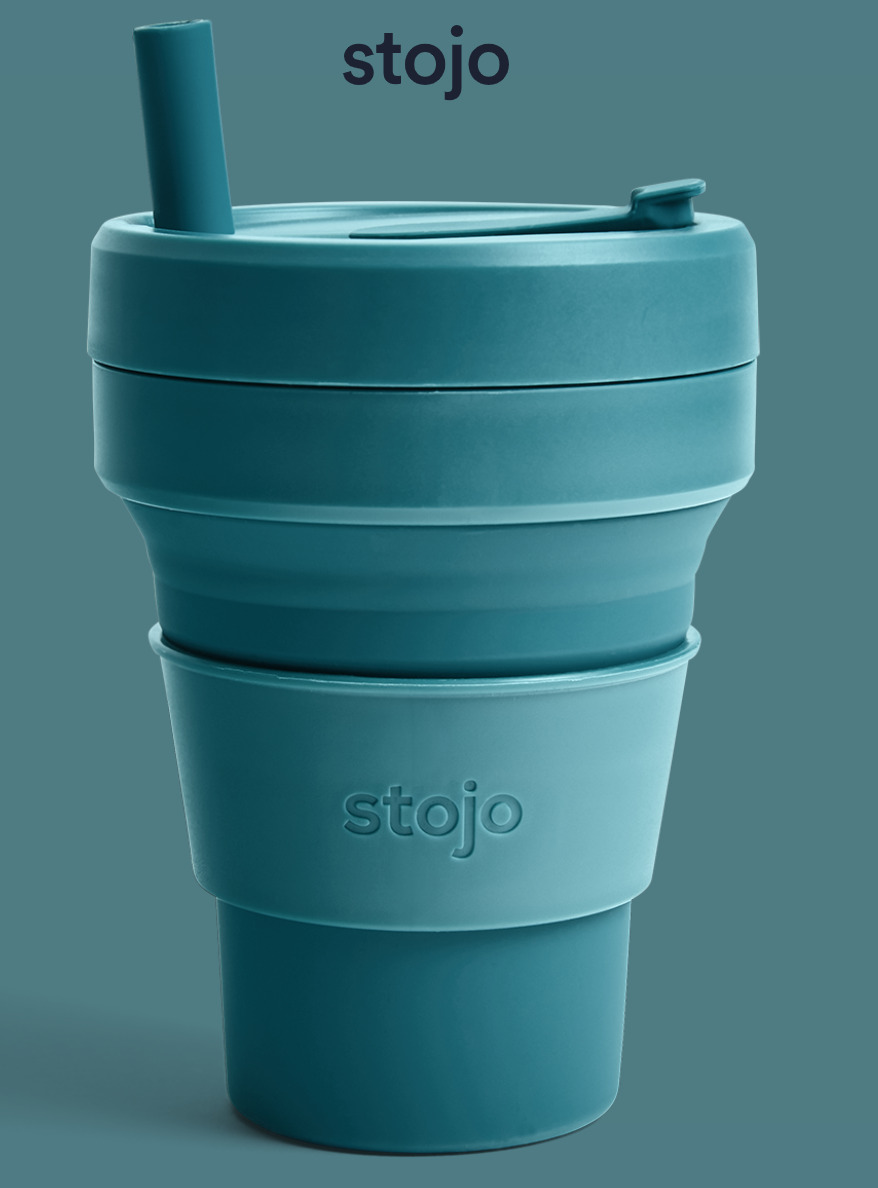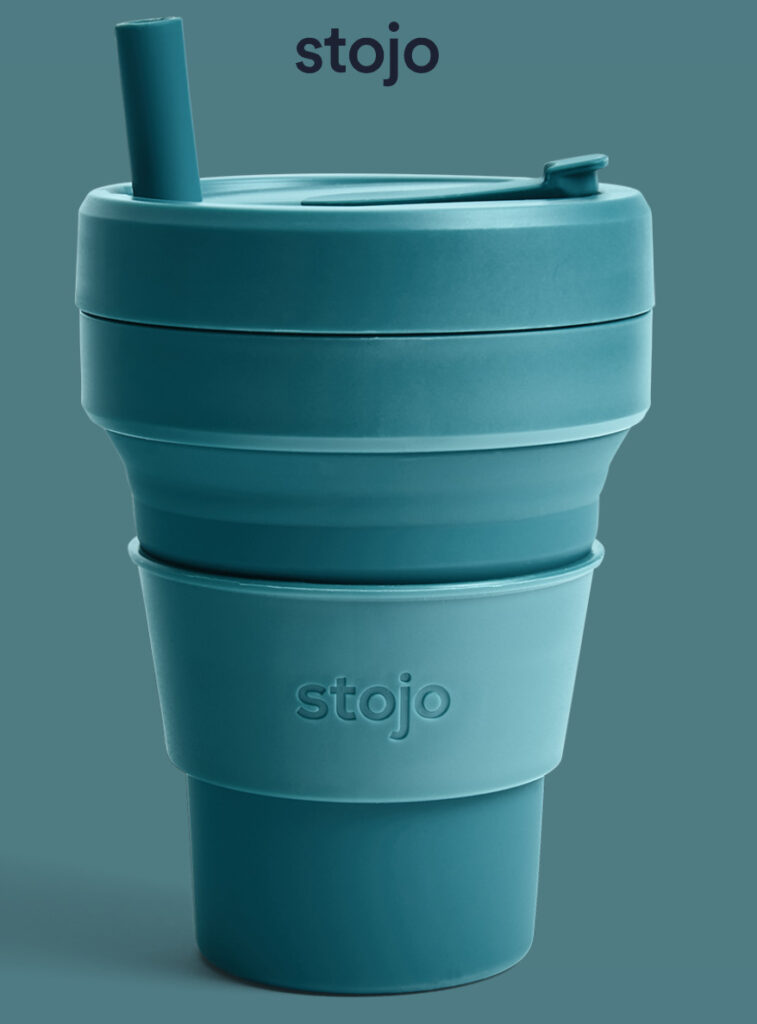 Portable battery charger
Check out the CHAMP portable battery charger from Nimble. It's smaller than a deck of cards and gives you up to three days of power. Bonus: it's made from post-consumer plastic, ships with no plastic, and Nimble will recycle your old battery for free!
Tip: Use the link above for $10 off your portable battery charger. Then search for the CHAMP.
Folding knife
I don't always have my sharp, folding knife on me, but I am always glad when I do! This is optional for your zero-waste picnic kit and can be picked up just about anywhere. This particular knife sells for $39.95 at REI.


Corkscrew…it's a must for your zero-waste picnic kit, right?!
OK, fine, maybe this isn't a must for your zero-waste picnic kit. But I can't tell you how many times I've saved the day by pulling out my trusty corkscrew from the bottom of my bag!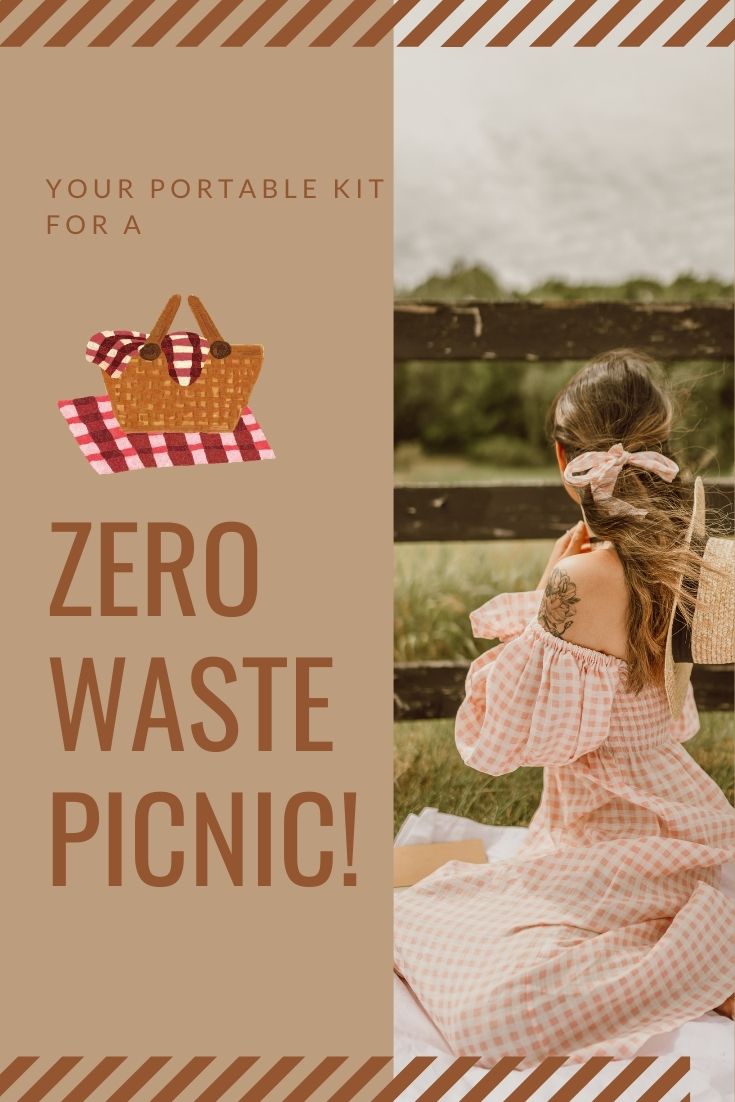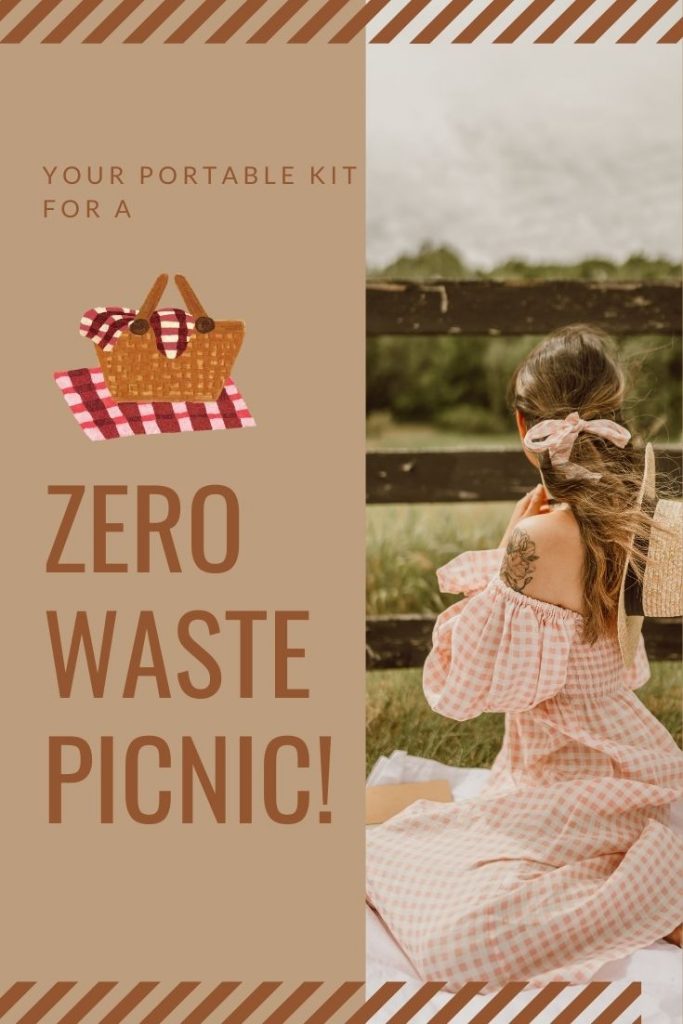 If you've made it all the way to my corkscrew joke, then we should definitely be friends. Please subscribe below for more sustainable tips. You can also find a lot of tips and tricks for staying plastic-free in this sustainable living resource. For sustainable travel tips, visit here.