This is my vetted list of the best sustainable gift ideas this year, though it's tough to write "best" and "2020" in the same sentence!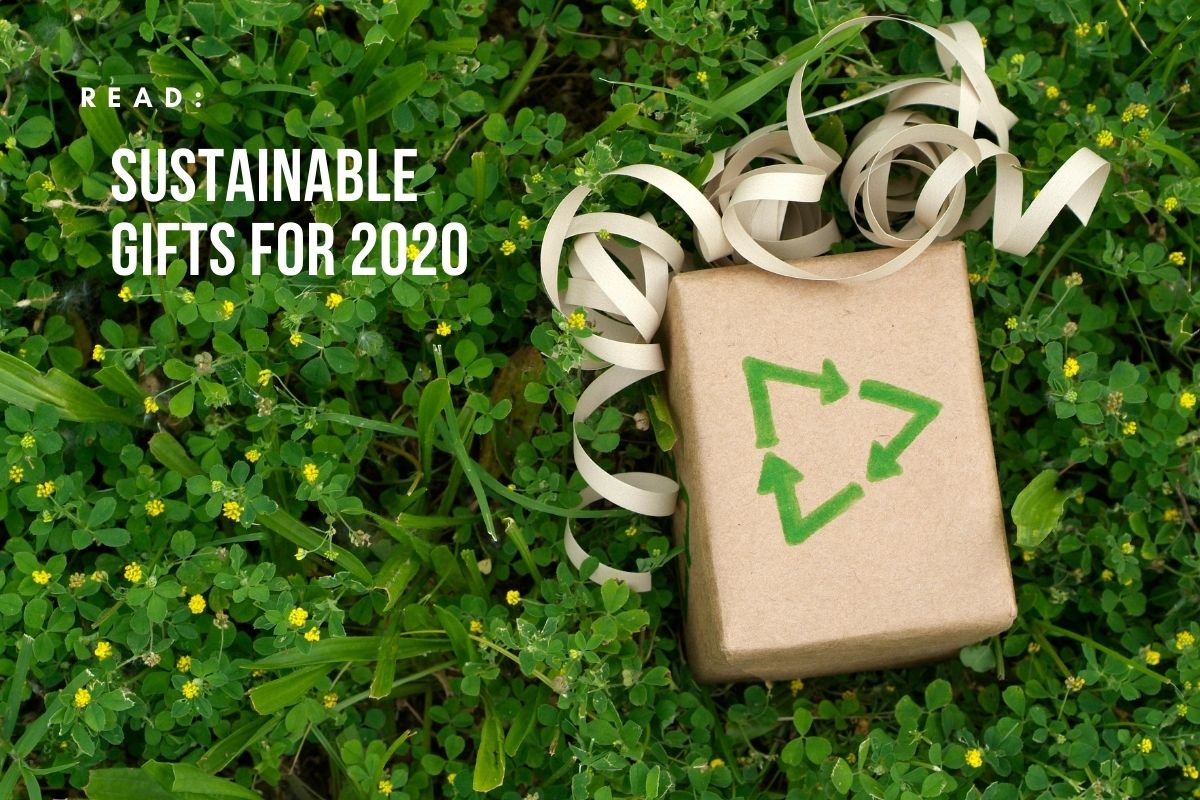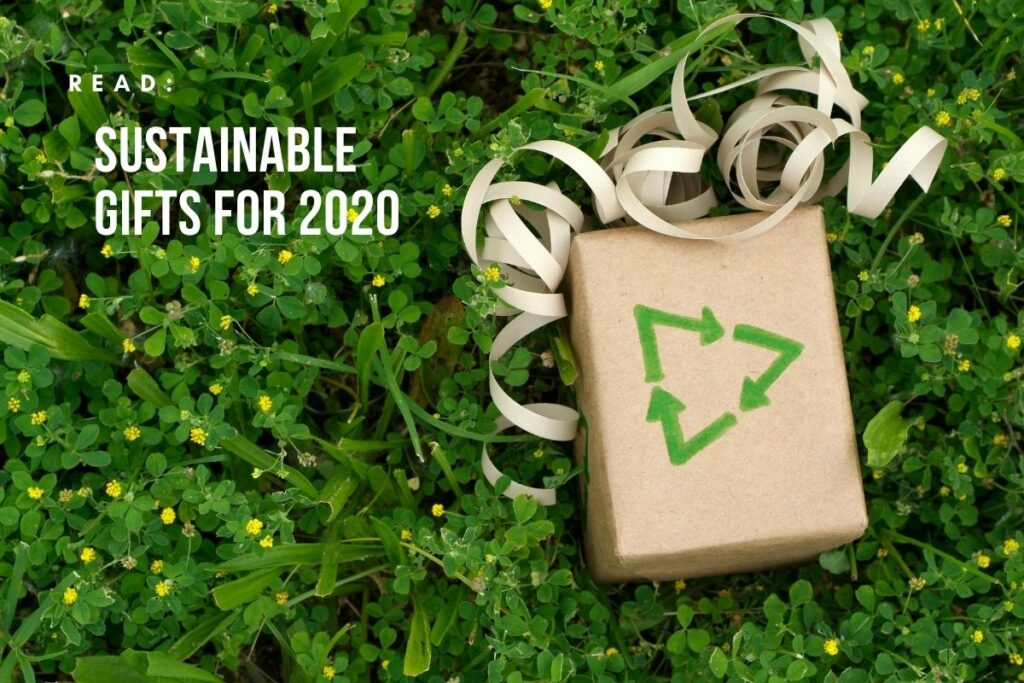 Researched for responsible and ethical manufacturing and business practices, these sustainable gift ideas are trendy and fun. They are sure to bring a smile even in a tough year.
Sustainable Gift Ideas for the Outdoor Lover
The world's best-selling outdoor blanket makes a perfect sustainable gift
When Coalatree Organics says something is sustainable AND amazing, I always listen because they are on the frontlines of the war against single-use plastic (which is also my personal crusade!) Some of the materials for their super stylin' outdoor apparel are made using plastic bottles that were otherwise destined for landfills.


When I heard Coalatree had the #1 outdoor blanket in the world, I had to find out more. I wasn't the least bit surprised to find that their Kachula Adventure Blanket is next-level awesome. Spilled drinks slide right off the blanket thanks to an eco-friendly, waterproof coating! Plus, you can add a removable hood to convert the blanket into a poncho or stuff the whole thing into an included travel bag to make it into a pillow.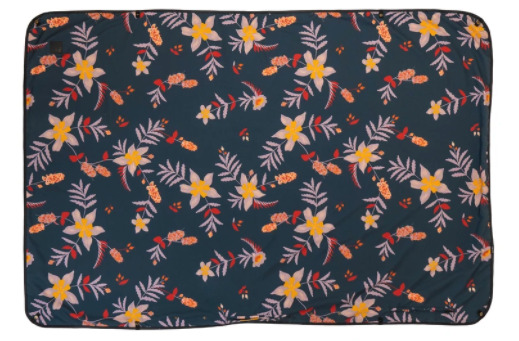 This new down outerwear collection is both fashionable and sustainable
PrAna recently unveiled its line of sustainable down outwear! This is exciting because PrAna has long been a leader of the farm to factory to closet movement, and they do it while making some of the most attractive clothing on the market.
So you can trust that this new down outerwear line is going to be functional, stylish, and sustainable.
It may just be this year's premier sustainable gift. Everything is taken into account from the welfare of the birds providing the feathers to the eco-friendly nature of the water-repellant coating.
Another way to give the gift of sustainable down is to check out the gently used down jackets on the online re-commerce exchange GearTrade. They call their products UnNew, and it's a way to reduce the impact of clothing manufacturing. They have tons of outdoor products to explore, and you can sell your own UnNew items to GearTrade as well!
Collapsible dishes are a sustainable gift for everyday use
While these collapsible dishes from Sea to Summit are designed with an outdoor adventure in mind, my collapsible, reusable dishes go with me everywhere. They fold right up into flat, little disks that slide into my bag or backpack. I bust them out at picnics and at the food carts in my hometown of Portland when I'm faced with the dilemma of using single-use plastic or – gasp – styrofoam.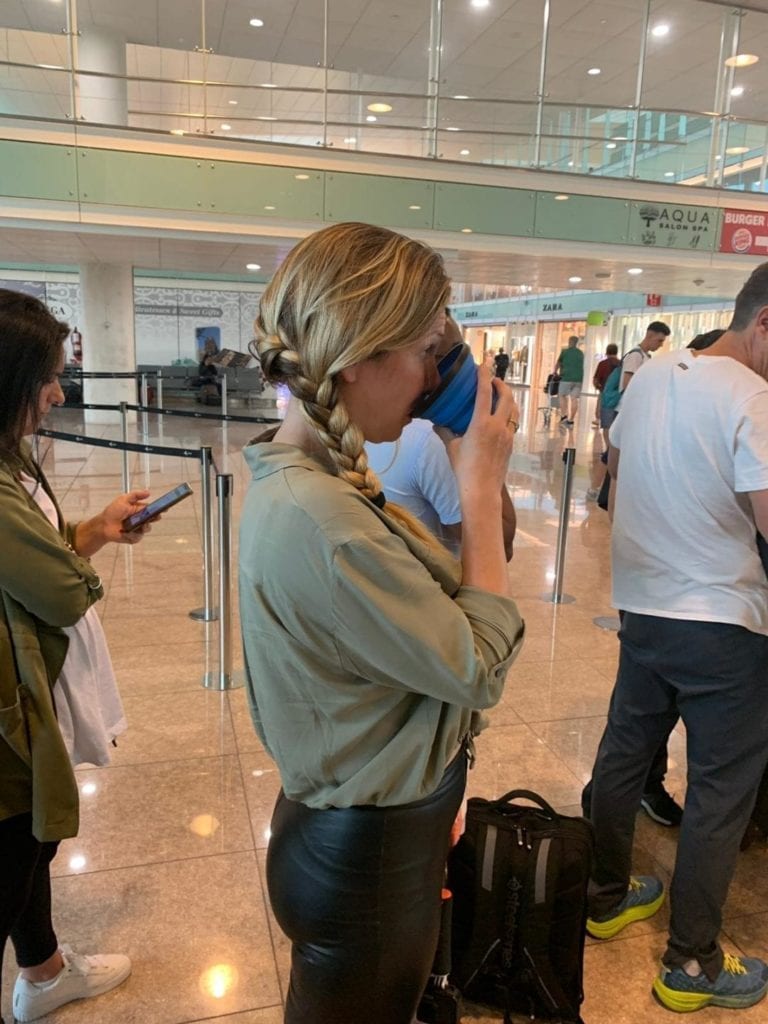 A collapsible dish set is a great gift for anybody who is starting out on their sustainability journey.
Sustainable Gift Ideas for Her
A dress that conserves water is a sustainable gift she will love
The familiar cotton in so many of our clothes comes at a high price to the water supply, sucking up more than 715 gallons of water just to make a single t-shirt. And the fashion industry is tied to 20 percent of the worldwide industrial water pollution.
Tamga Designs wants to change all that. They source eco-friendly materials, use water-saving dyes, and package clothing without plastic. Shipping is carbon neutral and Tamga Designs is another member of the "1% for the Planet" club, giving one percent of profits back to environmental nonprofits.
They have a great selection of accessories and clothing from the adorable "more, trees please" t-shirt made of eucalyptus fiber to the stunning Rosella Wrap Dress that saves five gallons – 19 liters – of water during production compared to a standard fast-fashion dress. And it is just beautiful, too. Check it out:
Sexy stockings made for sustainability and durability
The thigh-high stockings made from VienneMilano are made in Italy with an eye toward durability. And now they are made with an eye toward sustainability.
If there is a lady in your life who is always tearing her tights, she will be stoked to receive a pair or two of VienneMilano's new line of sexy and sustainable stockings made from eco-friendly material.




Sustainable Gift Ideas for Him
A stylish polo made from recycled plastic bottles is the right sustainable gift for him
The Ralph Lauren Earth Polo is made from recycled plastic, using a dozen recycled plastic bottles for each shirt. I love that stat given that more than 22 billion plastic water bottles are tossed away each year. Only one in six of the plastic water bottles purchased in the United States are even recycled.
This polo helps to reduce the mass of plastic in our oceans, and it looks great, too!


A sustainable t-shirt that plants ten trees
The folks at tentree make the coziest clothing built for hiking outside and warming by the fire inside. And every purchase plants ten trees! You can even log-in and get a tree code to track your planting impact.
Clothes are made from eco-conscious materials and with ethical manufacturing and tentree is a Certified B Corporation, meaning a company that is certified for balancing profit with purpose and for committing to social, environmental, and community wellbeing.
There are so many stylish and comfortable clothing options for men and, of course, for women, too, but I really love this t-shirt for the sustainable man in your life.
The Make Earth Green Again t-shirt is only one of the options that made me chuckle. Check out all the tentree t-shirt's here.
They also have a new Lorax collection if you know someone who would enjoy a Dr. Seuss-inspired sweatshirt with a side of sustainability.


Sustainable Gift Ideas for the Traveler
Give the gift of sustainable connectivity on the go
One of the most annoying and stressful parts about traveling is the need to have a charged phone for directions and reservations, and the difficulty of keeping the darn thing charged on the road. This Wireless Travel Kit from Nimble is the perfect solution and makes for a great sustainable gift for the traveler in your world.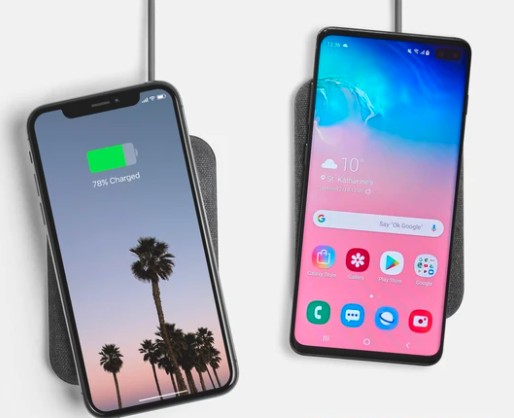 When you buy this wireless charging station, the traveler on your list will also receive a disposable bag to send it back when it's given its last charge. In addition, the charger is made from recycled materials like plastic bottles and organic hemp.
Something near and dear to my heart, this sustainable gift will be delivered in plastic-free packaging from the good folks at Nimble, which is also a Certified B Corp that provides an end-of-life solution for every technology product that they sell.
Use this code for $10 off your first Nimble purchase!
A recycled puffy jacket that folds up small is the ideal sustainable gift for the traveler on your list
The Patagonia Nano Puff jacket is the envy of every traveler who has watched a fellow wanderluster remove their stylish puffy jacket and easily fold it into its tiny bag for use as a pillow on an overnight train. The jacket comes in plenty of colors and sizes for men and for women.
This year's jacket is made from 100 percent recycled materials using technology that is certified P.U.R.E. (Produced Using Reduced Emissions). It's also water-resistant, windproof, and Fair Trade Certified, meaning the farmers who produce the materials of the Nano Puff and the workers who made the jacket work in safe conditions for a fair wage.
If you are shopping for yourself while you browse, check out Patagonia's selection of lightly used jackets to up your sustainability game.
Bamboo sunglasses that will make you a hero
I can't say enough about these sunglasses! Every time I slip on my WearPanda shades, someone asks me about them. This works out great for me as I love to talk about my crusade against plastic and how these sustainable sunglasses made of bamboo will not clog up our landfills if – OK when – I manage to misplace them.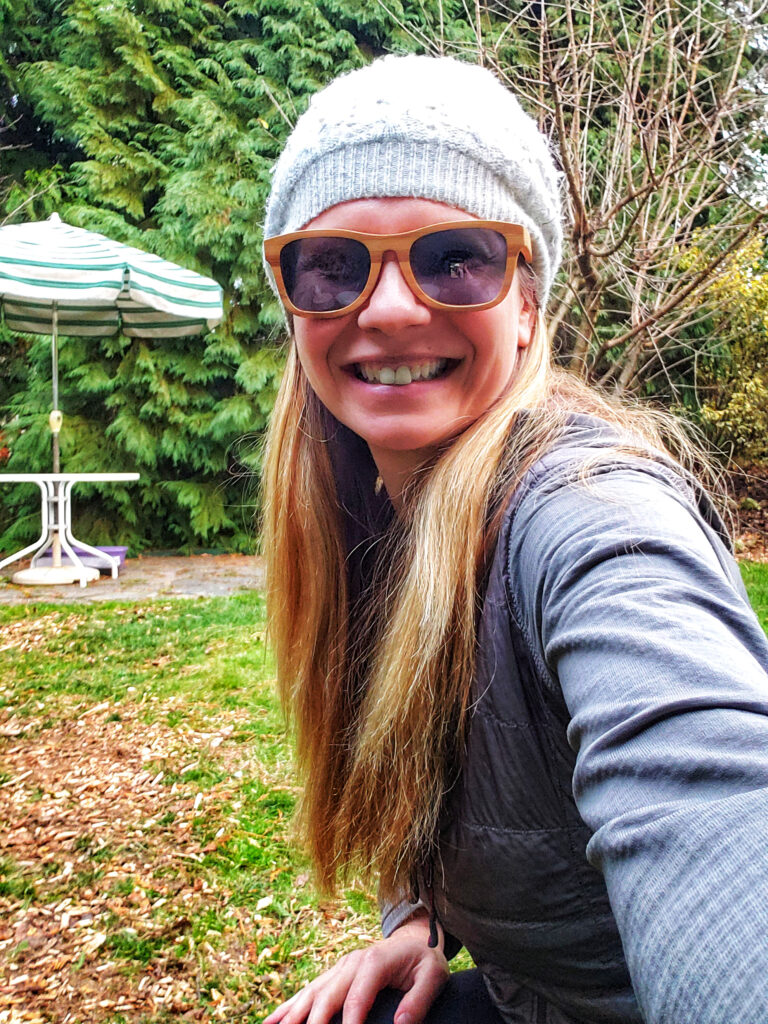 When you give this gift you will be a hero for making someone look extra cool, and you'll be a hero for giving the gift of sight. That's because a portion of every WearPanda sale goes to a charity, including to Optometry Giving Sight, which provides eye care services to those in need.
For a related sustainable gift idea, WearPanda has great bamboo watches, too!
Sustainable Gift Ideas for Comfort
These sneakers are made for comfort and made for sustainable gift-giving
Is there someone in your life who has a pair of sneakers for every occasion? Well, what if you could give them a single pair made for every occasion? Check out these waterproof, windproof, durable shoes made by Loom Footwear:
Made from cruelty-free materials sourced from eco-friendly farms, these sneakers are a kickin' sustainable gift. Better yet, they are made for longevity and for year-round wear, because purchasing fewer pairs of shoes reduces the impact that manufacturing all of those shoes has on the planet. Good for our soles and our souls! (I just couldn't resist.)
Or try the incredible comfort of shoes made of wool. Allbirds footwear is made from the wool of sheep who are humanely raised. The shoelaces are made from recycled plastic water bottles; the insoles made from castor bean oil, and the shoeboxes made from 90 percent recycled cardboard. Pretty cool, eh?

Allbirds is another B Corp company and one that takes sustainability a step further. Allbirds is carbon neutral, but they aspire to emit no carbon at all. This is a feat when you consider the amount of carbon that generally goes into the business of covering our feet.
A cozy, sustainable cashmere sweater that looks great, too!
The Patagonia Recycled Cashmere Crew is made with yarn made from pre-consumer cashmere waste, providing a cozy cashmere feel while saving the environment from the costly impact of producing new cashmere.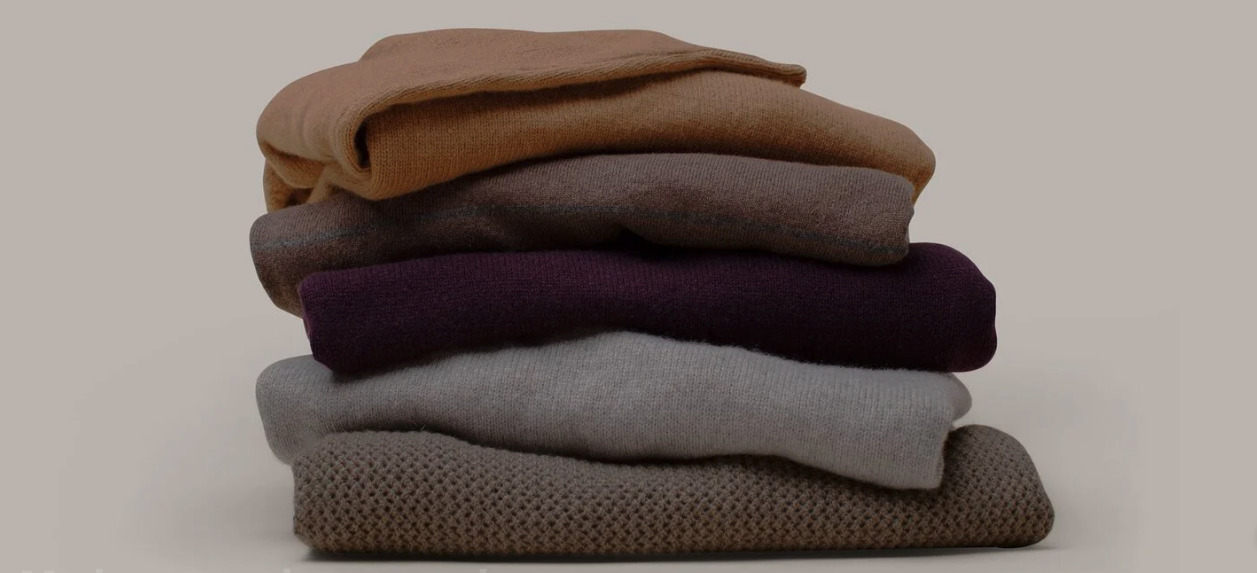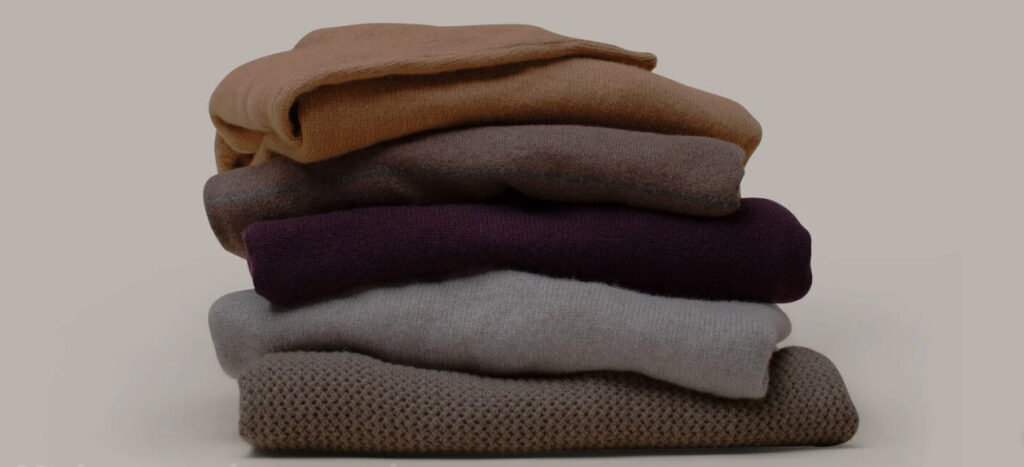 This sustainable gift looks as great as it feels! Plenty of styles and sizes for women and for men, too!
A hoodie made from coffee grounds makes for a cozy sustainable gift
The comfort of coffee in the morning goes beyond the cup with this seriously comfy hoodie made from recycled coffee grounds. If you're looking to give the gift of cozy, look no further than Coalatree's Evolution Hoodie. Pair the hoodie with the Evolution Joggers to complete the look. Offered in sizes for both men and women.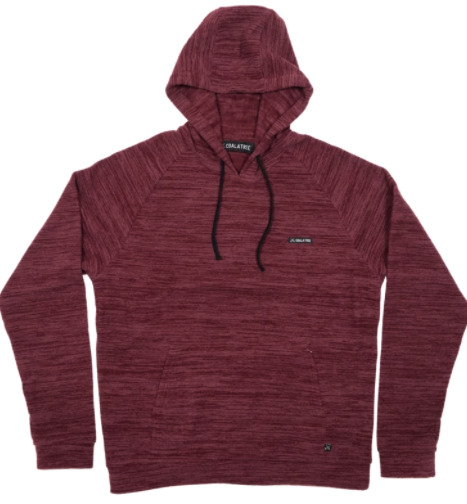 Sustainable Gift Ideas for Wellness
Give the gift of calm
How about a plant-based, and natural solution for sleeping issues or anxiety? Social CBD takes the edge off in a natural way, using the CBD found in hemp plants to make oils, gummies, lotions, and much more.
This isn't the stuff that makes you high (that's THC). No, this is the natural, non-intoxicating stuff. It is 100 percent CBD made from hemp and it is legal in the United States (except in Idaho, Iowa, and South Dakota).
Social CBD has calming holiday gift sets, fun ideas for CBD stocking stuffers, and, my favorite, options for pets, including pet balm to keep those paws soft!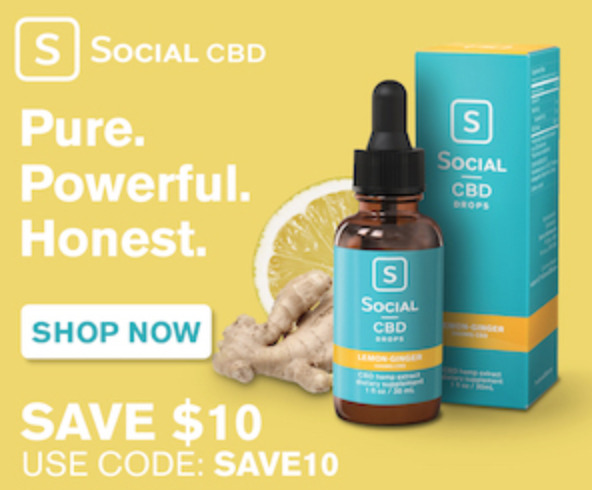 Use this coupon code for 20 percent off your purchase (conditions may apply): Jen20
A subscription service to Grove is the sustainable gift that keeps giving all year round
Surprise your loved one with the gift of a subscription service that is an absolute game-changer for eco-conscious consumers.
Grove is a customizable monthly subscription service that delivers sustainable products right to your door. You can fill your box each month with the confidence that you are shopping responsibly because these guys make it so easy.
All products – from cleaning supplies to deodorant to makeup to vitamins – are vetted to ensure they are non-toxic, sustainable, and cruelty-free, and every shipment is carbon offset. Grove is also a Certified B Corporation.
What I really love about Grove is that they are fellow warriors in the crusade against plastic. Grove will be 100 percent plastic-free by 2025, and already they have a whole line of plant-based, plastic-free soaps and cleaning supplies. Be still my hippy heart!


Beautiful sustainable facemasks
This sustainable gift idea is one I hope we won't need a year from now. While I know we are all tired of these darn facemasks, we have to wear them and we may as well sport beautiful prints from fabrics that are sustainably made. That's good for the planet and for you because you don't want to be breathing in the chemicals or the plastic common in many fast-fashion clothing materials.
Since the goal of sustainable company prAna is to create clothing for positive change, it's no surprise that they've mobilized to make face masks made from organic and recycled materials, and made by fair-trade certified partners.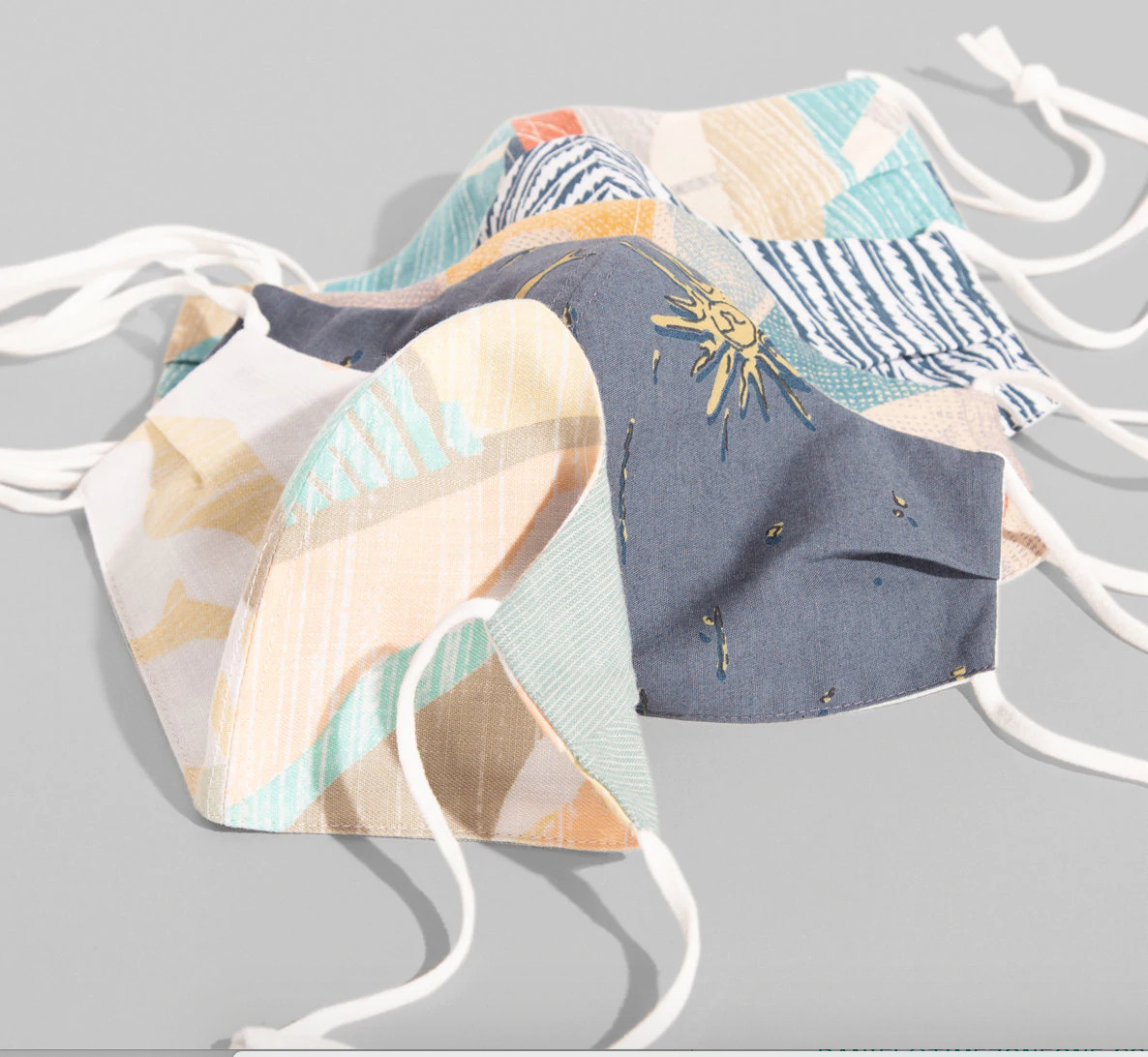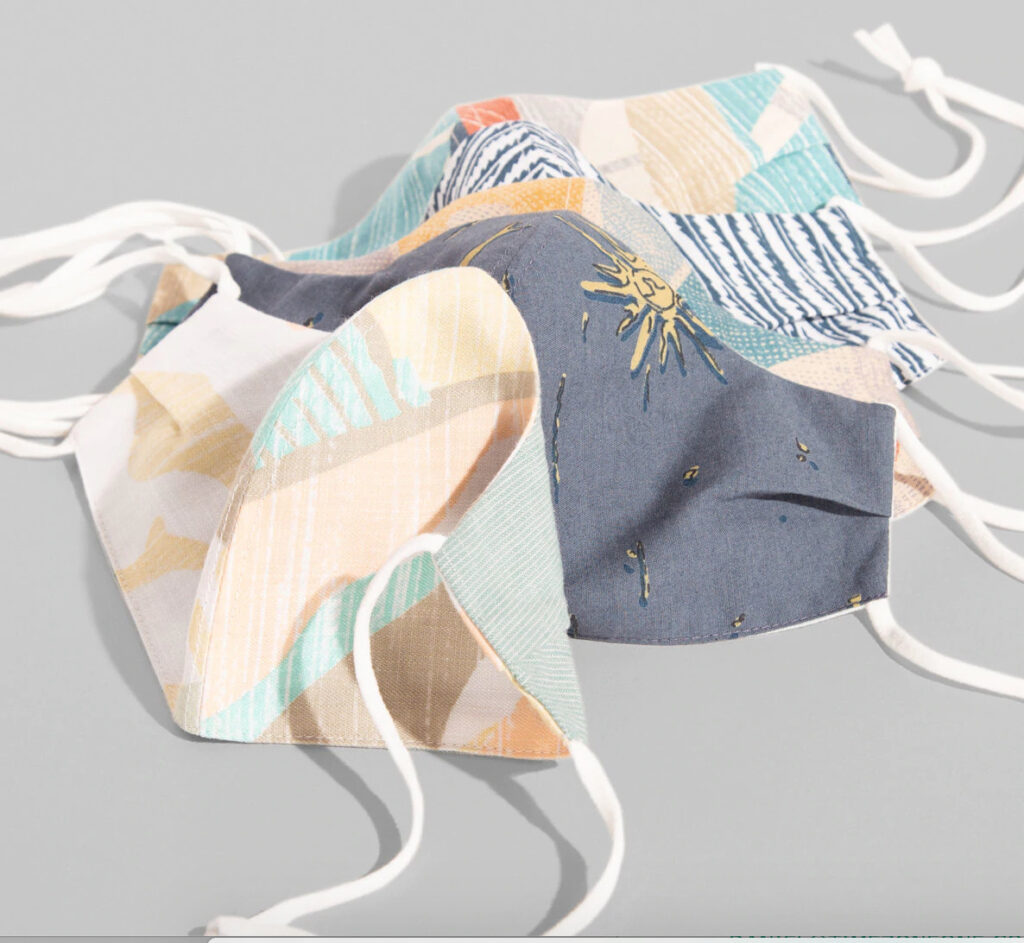 Sustainable Sentiments for Everyone
Give the gift of a clear conscience
You might be considering the carbon footprint of shipping some of these items. And with good reason. Many more people are shopping online this year, which means more shipping.
It makes sense to consider offsetting your holiday shopping and signing up for Ecologi would do just that. Choose from different lifestyle levels and contribute monthly to offset your footprint. Your funds will go toward planting trees and other projects for preserving and restoring the environment. Better yet, give the gift of carbon offsetting your eco-conscious friend for a year!
How about a journal that is both sustainable and tree-free?!
This year, you can supply the writer on your gift list with a journal that has a story to tell!
This EcoPaper Journal is made in Costa Rica from post-consumer and agricultural waste. No trees here. Instead, we're talking banana paper, coffee paper, mango paper, and lemon paper!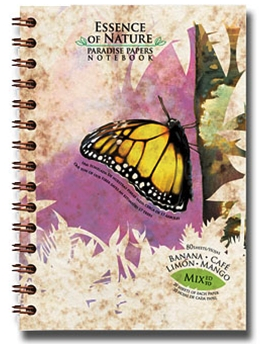 Did I mention that the journal is beautiful, too? This particular tree-free, sustainable gift is sold by the good folks at The Ultimate Green Store, whose mission is to collect natural, organic, and recycled products in one place for the eco-conscious consumer. To browse more journals made by EcoPaper, and to learn more about their mission to serve the needs of humanity and the world, click here.
Or how about one of these beautiful journals made by the family-owned POOPOOPAPER. Yep, you guessed it, these guys are making products out of poo. Mostly elephant manure, to be precise, collected in Thailand. Their paper products are odorless, sustainable, and tree-free!
A collapsible, reusable coffee cup is a convenient sustainable gift
Since you're scanning through this post, you probably already know that most single-use plastic cups are lined with plastic, making them nearly impossible to recycle.
The three dads behind the design of the collapsible, reusable Stojo Coffee Cup knew that, but they still needed their morning coffee! That's why they made this seriously rad cup that folds right down into a little disk. Check out how cool this is: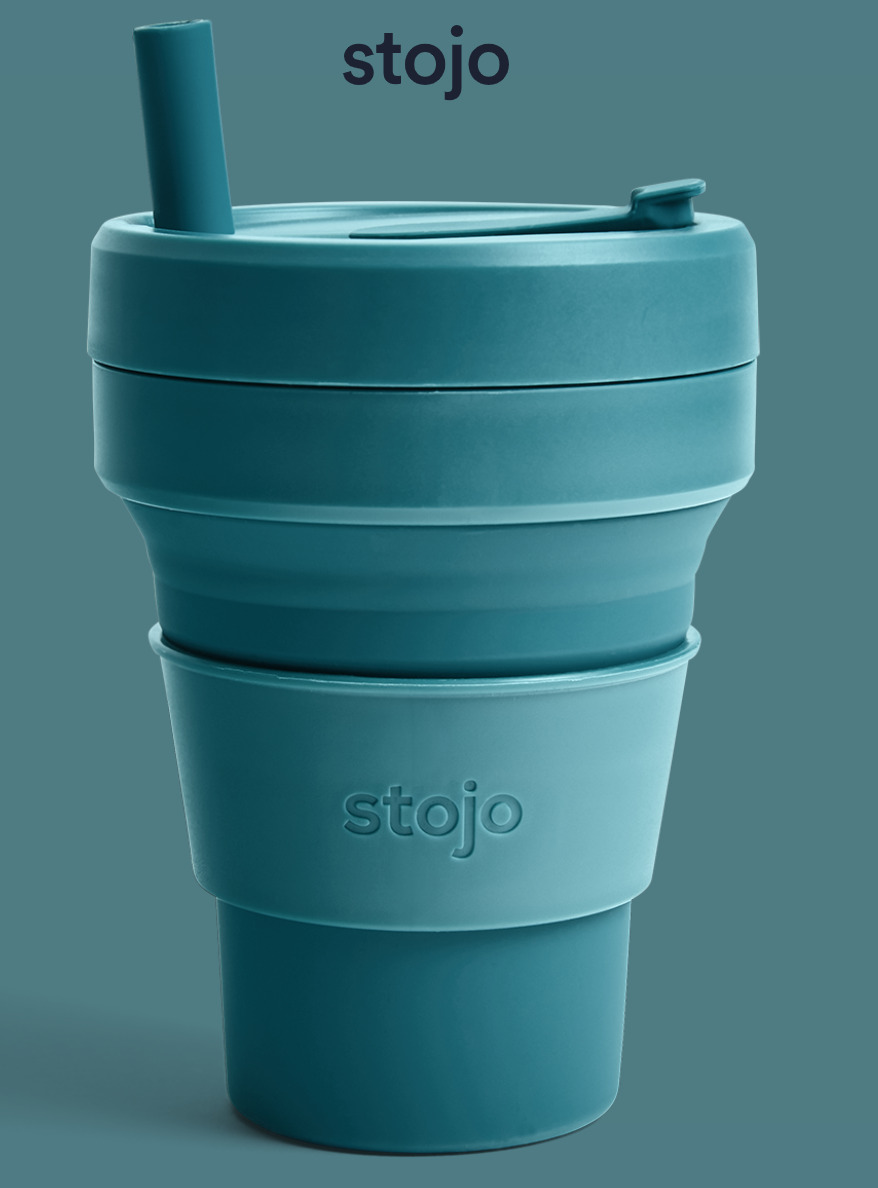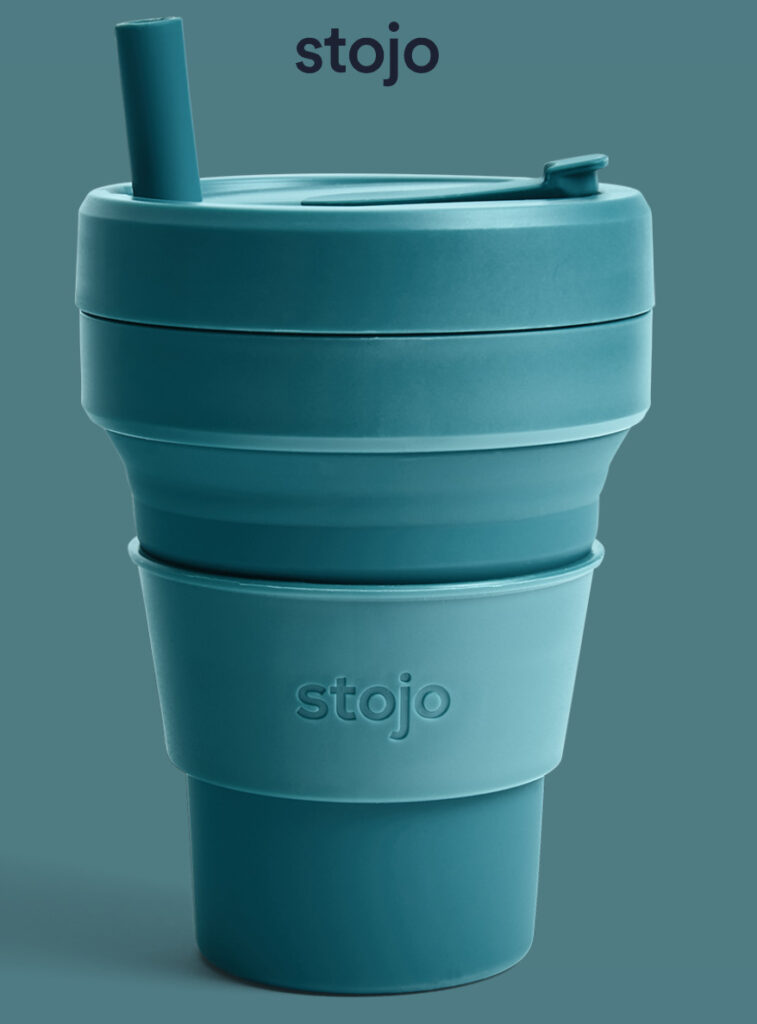 Still searching? This online sustainable marketplace has every sustainable gift you can imagine!
If you are still looking for a sustainable gift to give, you can't go wrong with searching the huge collection of sustainable products at EarthHero. Shop this eco-friendly online marketplace for clothing, accessories, beauty supplies, and much much more. All the brands featured on EarthHero are vetted for sustainability so you can shop guilt-free!
For more sustainable living and gift-giving visit here, or check out this collection of sustainable travel posts, or check out this list of eco-friendly travel products.