Hey there! This post may contain affiliate links, which means I'll receive a commission if you purchase through my link, at no extra cost to you. Please see my legal page for more details.
I spent a month in Paris and a month in the Loire Valley shortly after my fiancé died of cancer. These places absorbed many of my tears and reminded me of the beauty of the world.
The following adventures are my favorite day trips from Paris. Pro Tip: If you're looking for an itinerary for the city itself, my friend and fellow traveler Stephanie wrote a gem of a post. Check out her epic itinerary if you have four days in Paris here.
Now let's dive into those Paris day trips!
Day Trips from Paris: The Highlights
The details on each day trip from Paris:
Reims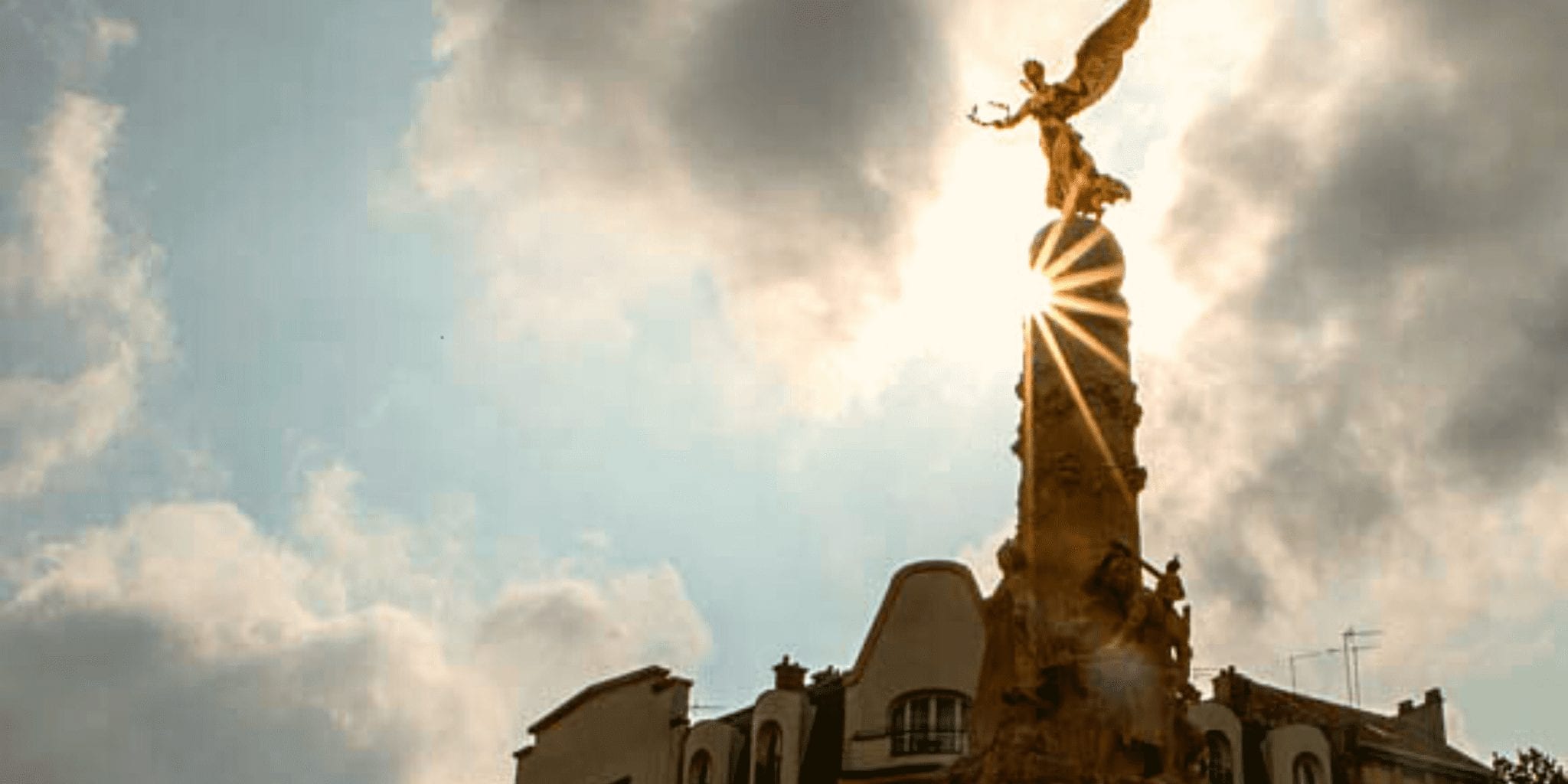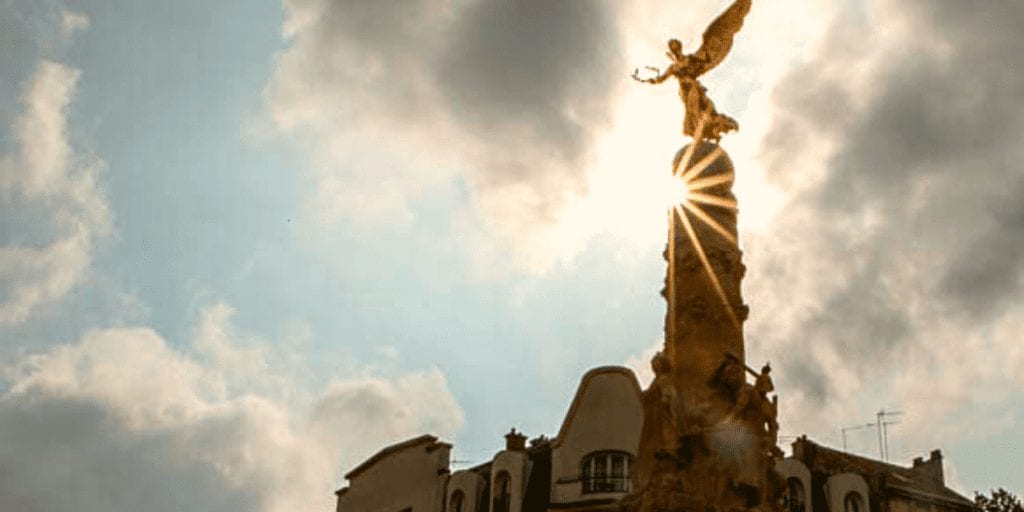 A seriously walkable town and a quick 45-minute train ride from Paris, you'll feel like you're a world away from the city in a matter of moments. The walkability is nice considering all of the champagne tasting this easy day trip from Paris demands!
The Notre-Dame de Reims is a beautiful UNESCO world heritage site that has hosted the coronation ceremonies of 25 French kings, and the wine tasting here in the champagne capital of France is out of this world. (It's a good thing you don't have to drive here!)
Check out my detailed and completely walkable itinerary for Reims with train instructions below. Includes tons of information on the pioneering women who changed the business of bubbly forever.
Of course, you can purchase a tour if you want to take out all of the legwork of getting to and around Reims:
Château of Versailles: One of the easiest day trips from Paris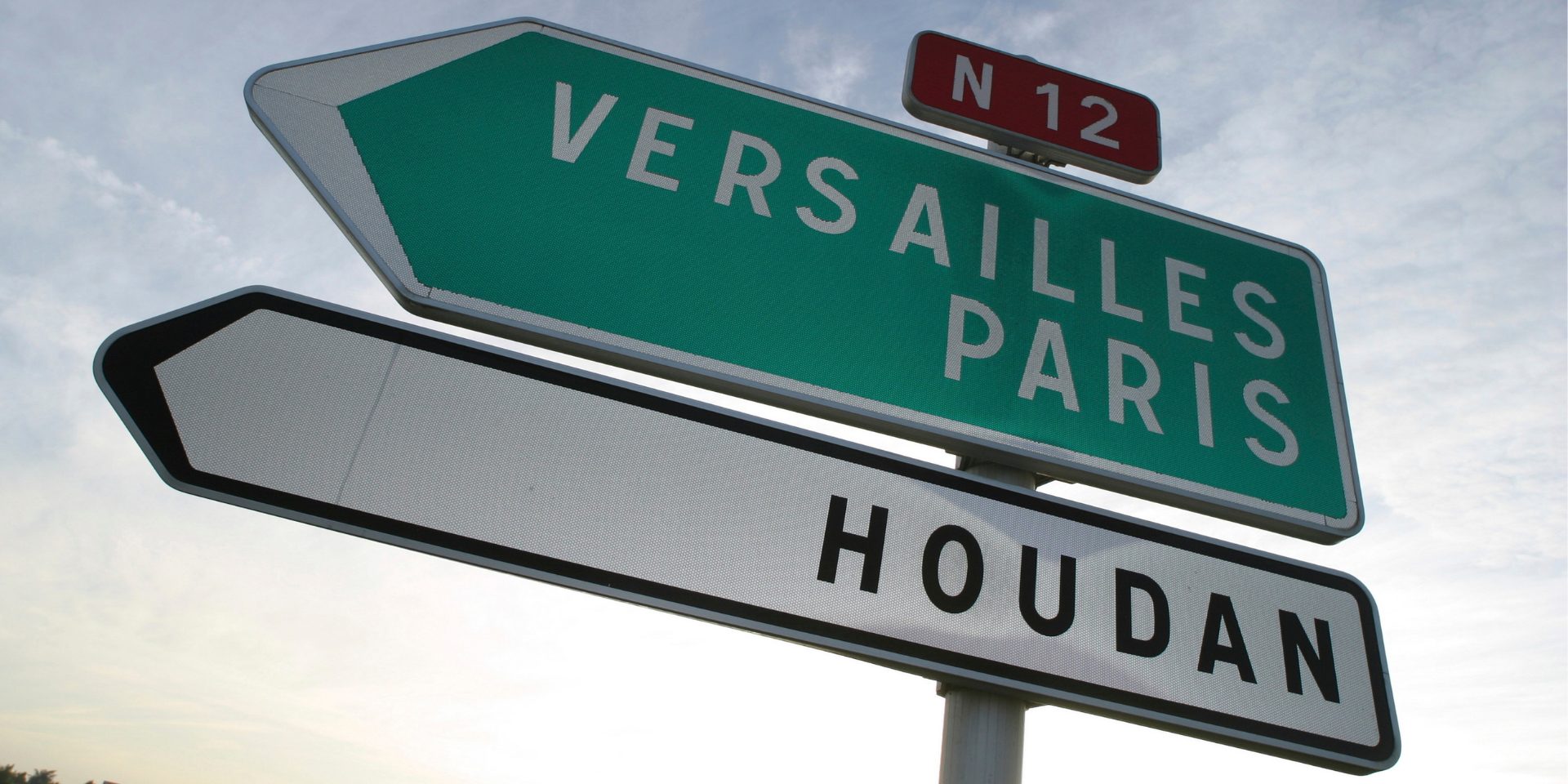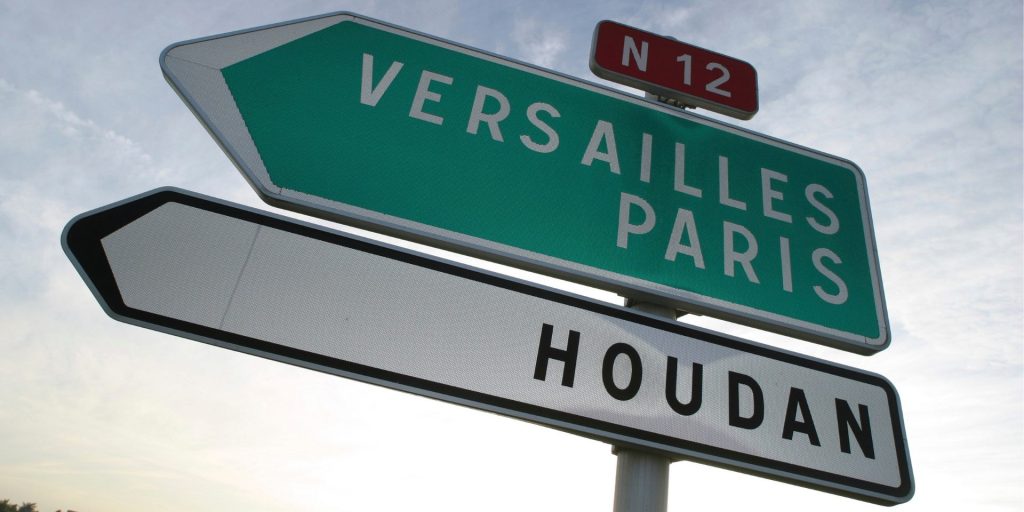 It's so easy to get to Versailles by train from Paris! Just take the RER C train from one of the many stops in the city in the direction of the Versailles Château Rive-Gauche station, and voilà, you're on the steps of the Palace of Versailles in about 40 minutes. (There are two branches of the RER C in the direction of Versailles, so make sure you're on the one to Versailles Château.)
Once there, you'll easily spend a day exploring the gardens alone. Once inside, the Hall of Mirrors and the Queen's Bedroom are a highlight.
Versailles was the royal residence for numerous kings, but it's King Louis XIV who moved the court and seat of governance here, bringing with him his wife Marie Antoinette. They are a fascinating couple, and I particularly enjoyed learning about the queen from Austria who was married off to the heir apparent to the throne at the age of 14. Four years later, she was the Queen of France.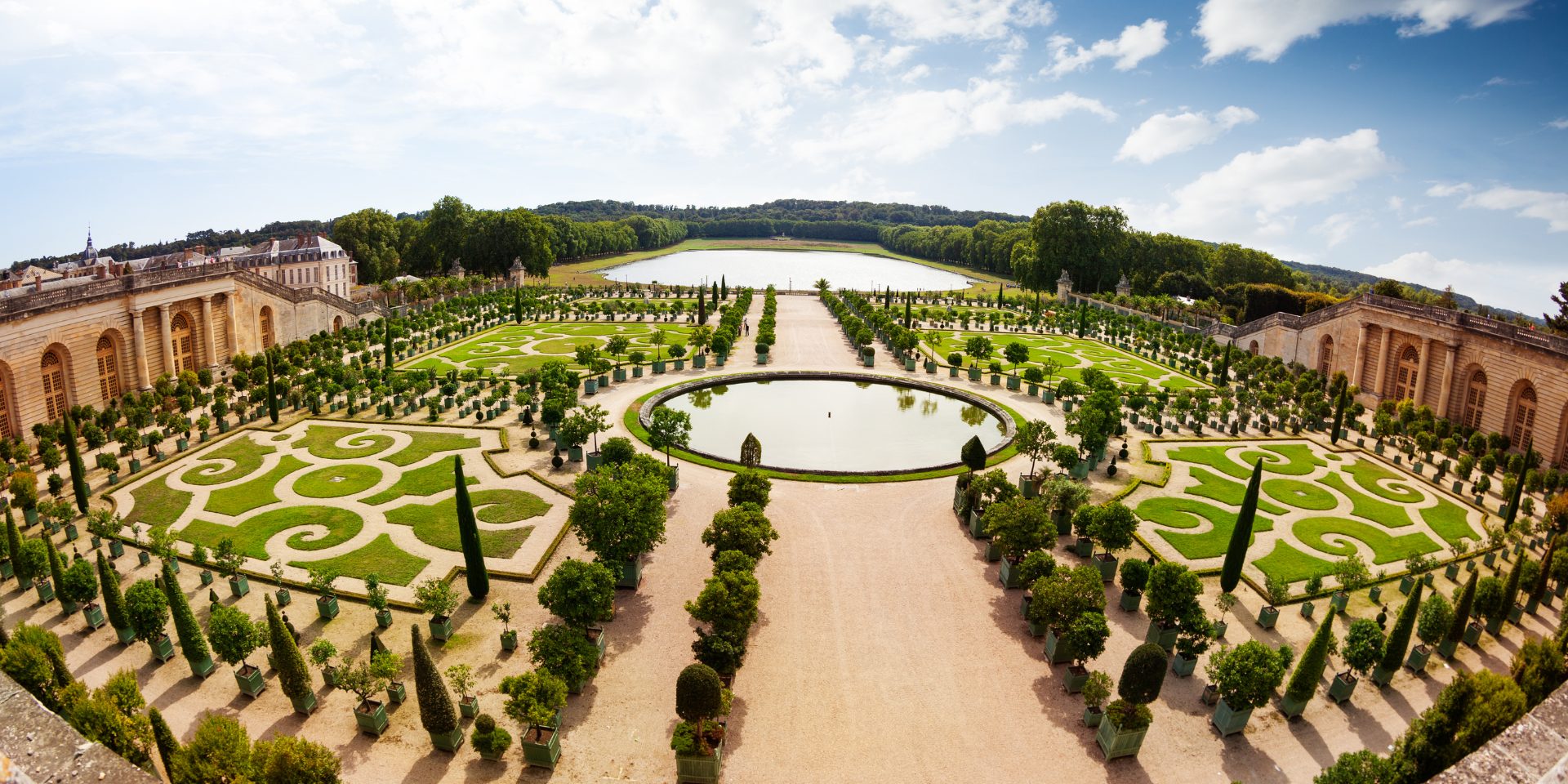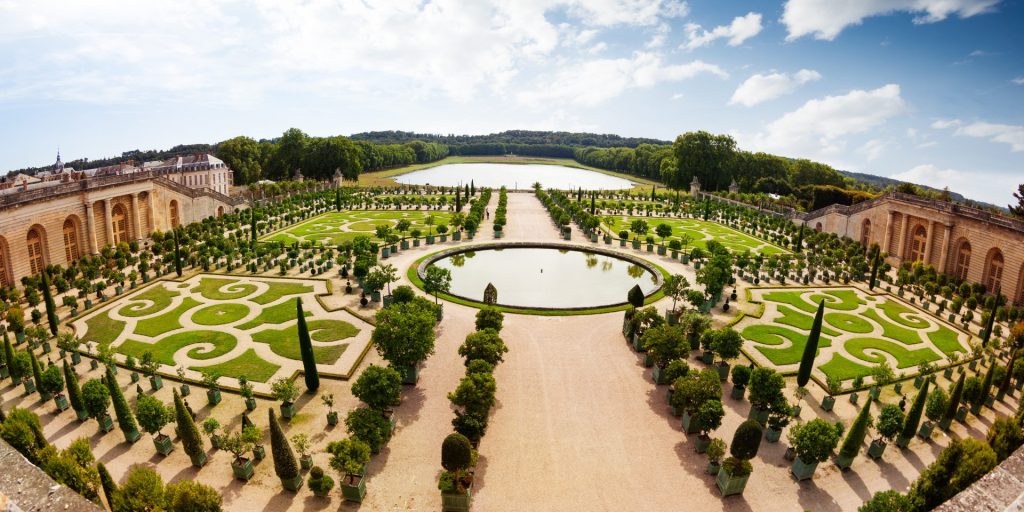 They were the last king and queen of France before the French Revolution. Both were executed by guillotine, partly due to their extravagant lifestyle, which is certainly on display here at Versailles.
The gardens are free every day, but if you want to enter the palace you'll need to reserve a ticket online. Entry tickets with an audio guide are 18 euros (free for visitors under 18). Versailles is closed on Mondays.
If you'd prefer a guided tour, that's easy to do too:
Giverny
Once you reach Monet's House and Garden in the village of Giverny, you'll have no trouble understanding why he painted his famous "Water Lilies" painting. The water lilies are everywhere!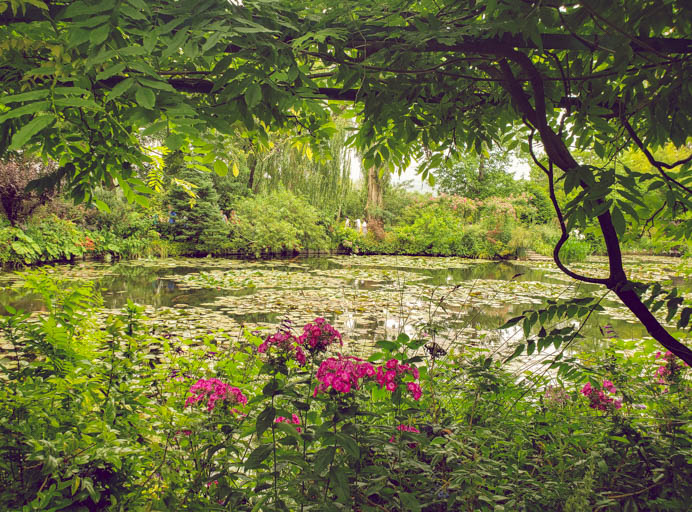 There is an abundant offering of guided tours for Monet's Home and Garden, but it's easy to do on your own. It is recommended to reserve a ticket in advance for the Home and Garden, which will run you about 13 euros. It's a seasonal attraction opening on April 1 and closing for the winter months.
To get to Giverny, you'll take the SNCF to Vernon-Giverny from Paris St-Lazare. You'll get off in Vernon about 30 minutes later and take the shuttle to Giverny. (I actually walked the four miles from Vernon, and had a great time exploring both towns!)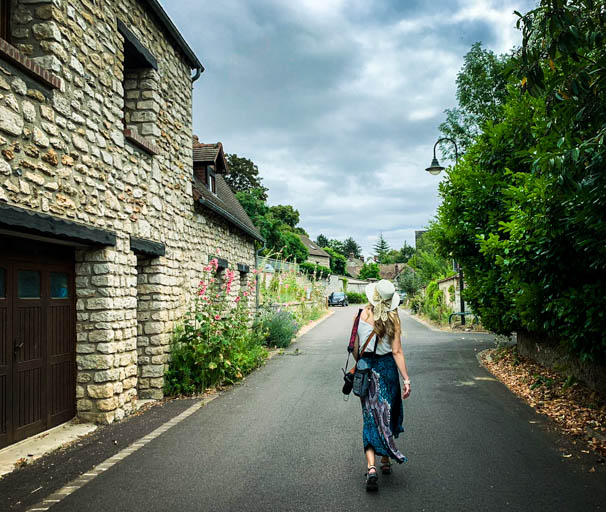 If you want to opt for a guided tour of Giverny and the Monet Home and Gardens, check out these options:
Loire Valley: my favorite of the day trips from Paris
The Loire Valley is easily my favorite part of France. It's here where I did my hardest grieving after my fiancé died of cancer, and I'm forever grateful to the people of the Loire and the town of Saint-Martin-le-Beau for helping me to find joy again.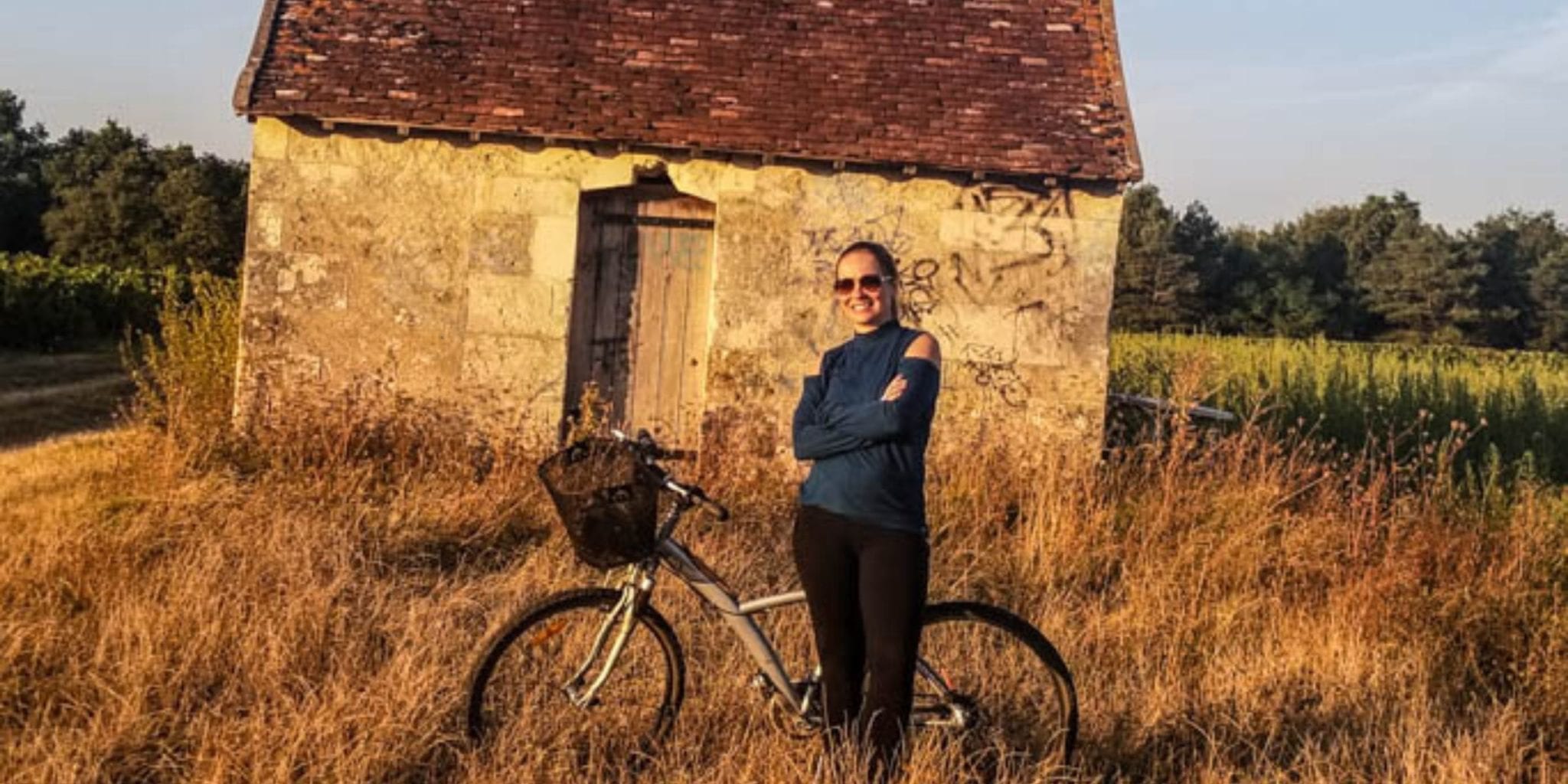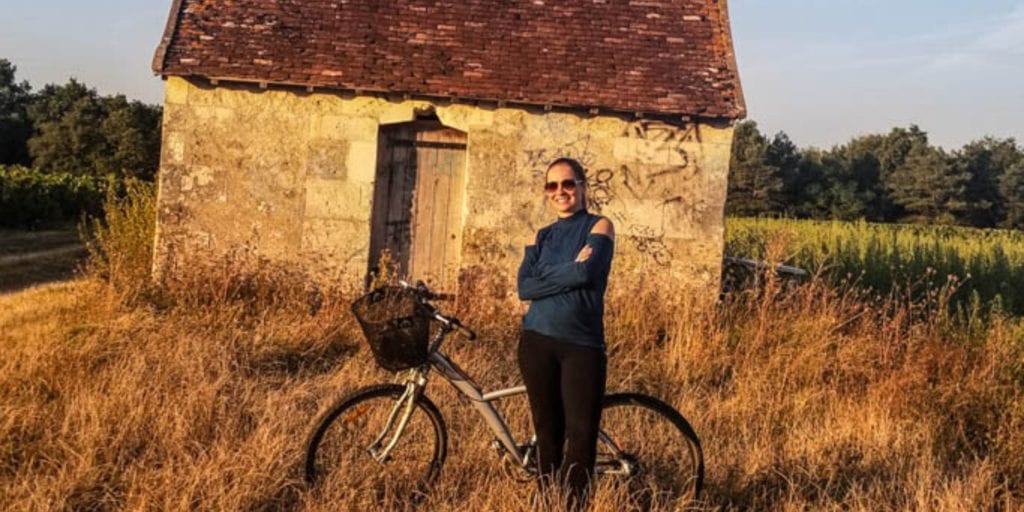 To do the Loire in just one day is ambitious, but it can be done.
You'll want to take the SNCF from Paris Montparnasse to Saint-Pierre-des-Corps. Books your tickets there (and back) in advance so that you get the fast one-hour train. You are going to Saint-Pierre-des-Corps instead of Tours because the car rental stations are right at the train station at Saint-Pierre-des-Corps.
I prefer to hire a car at the Europcar counter just outside the station doors because their English is really good. I use Enterprise (also right outside the doors of the train station) if I need to pick up or drop off the car after hours since they don't charge for that perk.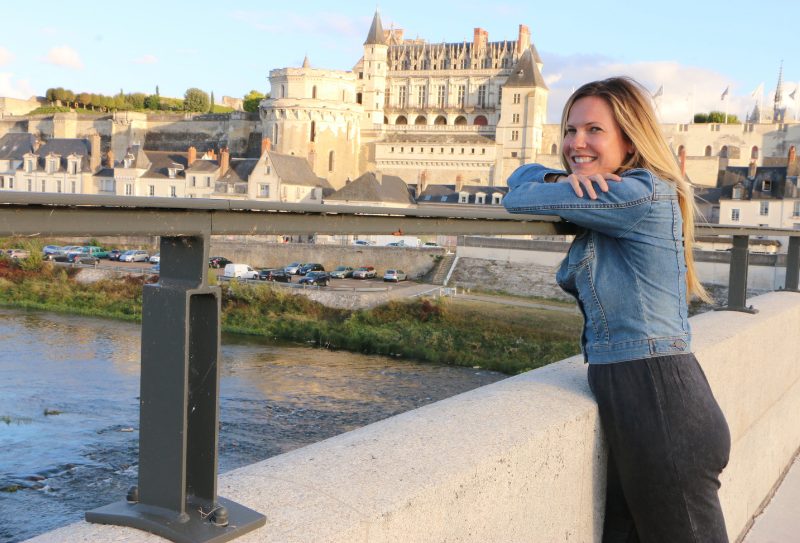 Now you're on your way! Drive first to Amboise and park in a spot by the Loire River. The parking spots are practically beneath the Château d'Amboise. The palace was home to French kings from the 15th to 19th centuries, and its silhouette is majestic above the river and the market town of Amboise.
We're going to visit there, but first, walk right past it to the Clos Lucé. This little château is where Leonardo da Vinci lived in the last years of his life. He was invited by King Francis I to live in Clos Lucé and join his court in Amboise in 1516. Da Vinci died at the château in 1519 in the king's arms.
You'll see his bed (where he died), his gardens (where he was inspired), and many of his inventions on display.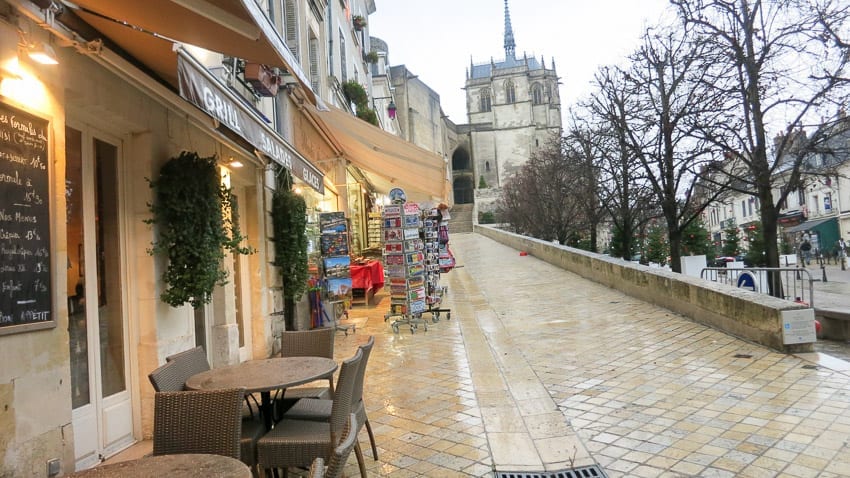 Now it's time to cross the street and go to the big castle that dominates the Amboise landscape. Before you go inside to explore, visit da Vinci's tomb on the lawn.
Now hop back in the car and head for the village of Chenonceaux where the Château de Chenonceau awaits. I love this palace for its legacy of feminism (called the "ladies château" because it has almost always remained in the hands of women), and for the fact that the structure itself is a bridge across a river.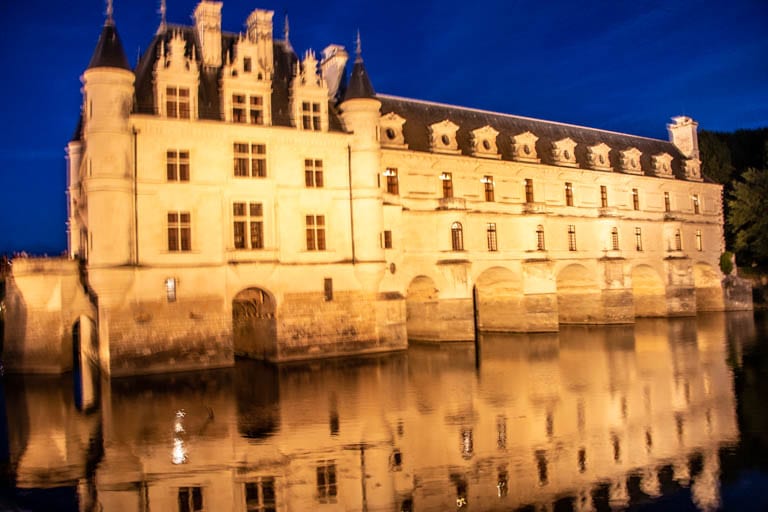 Because the River Cher (a tributary of the Loire) served as the demarcation line during WWII, the palace offered a way to escape for many people fleeing from Occupied France to Free France.
I have a post on everything you need to know to visit Château de Chenonceau right here:
One of the most epic day trips from Paris, you'll want to coordinate your purchases in advance so that you can see as much as possible.
Mont Saint-Michel
This is one of those locations where the pictures just don't do it justice.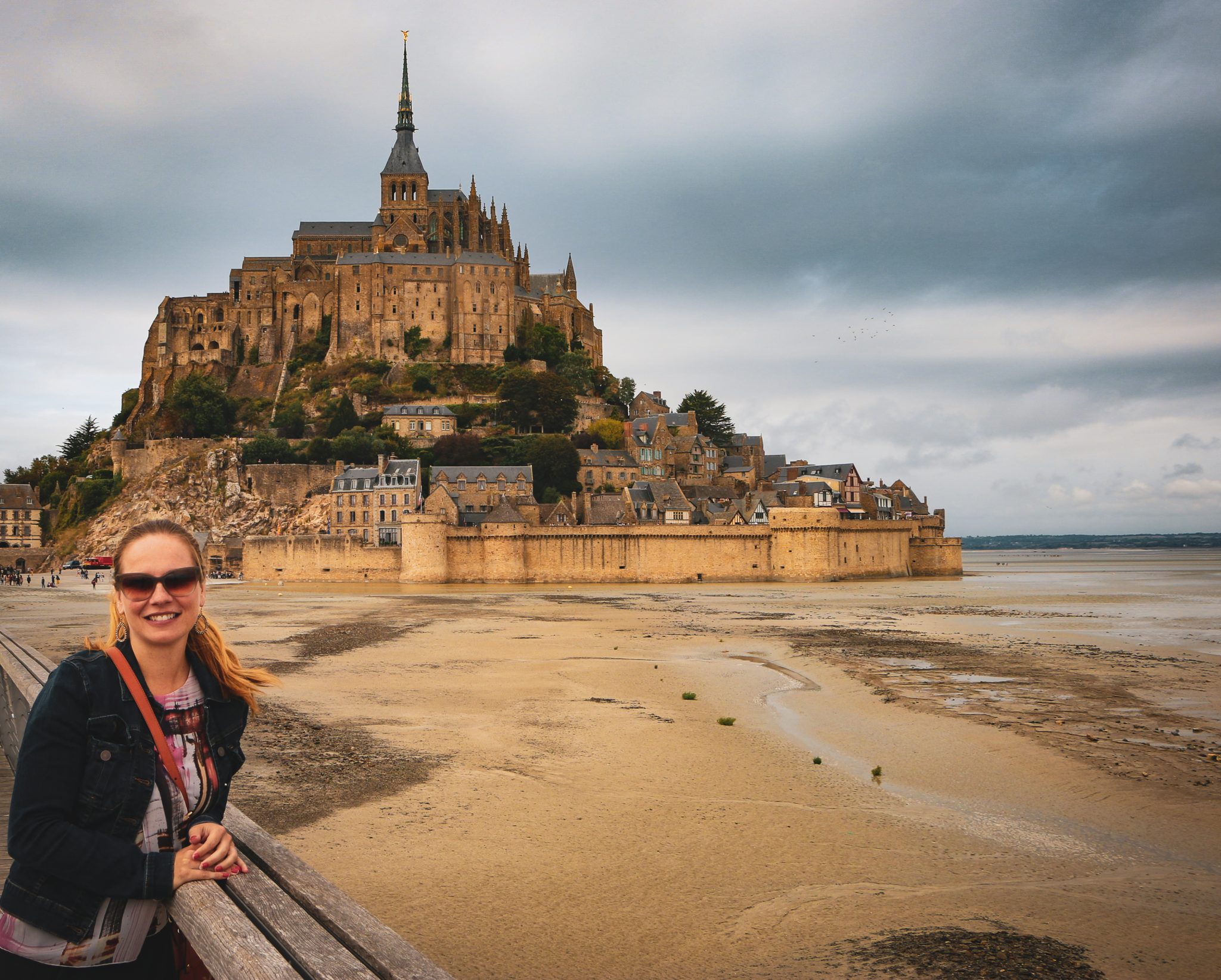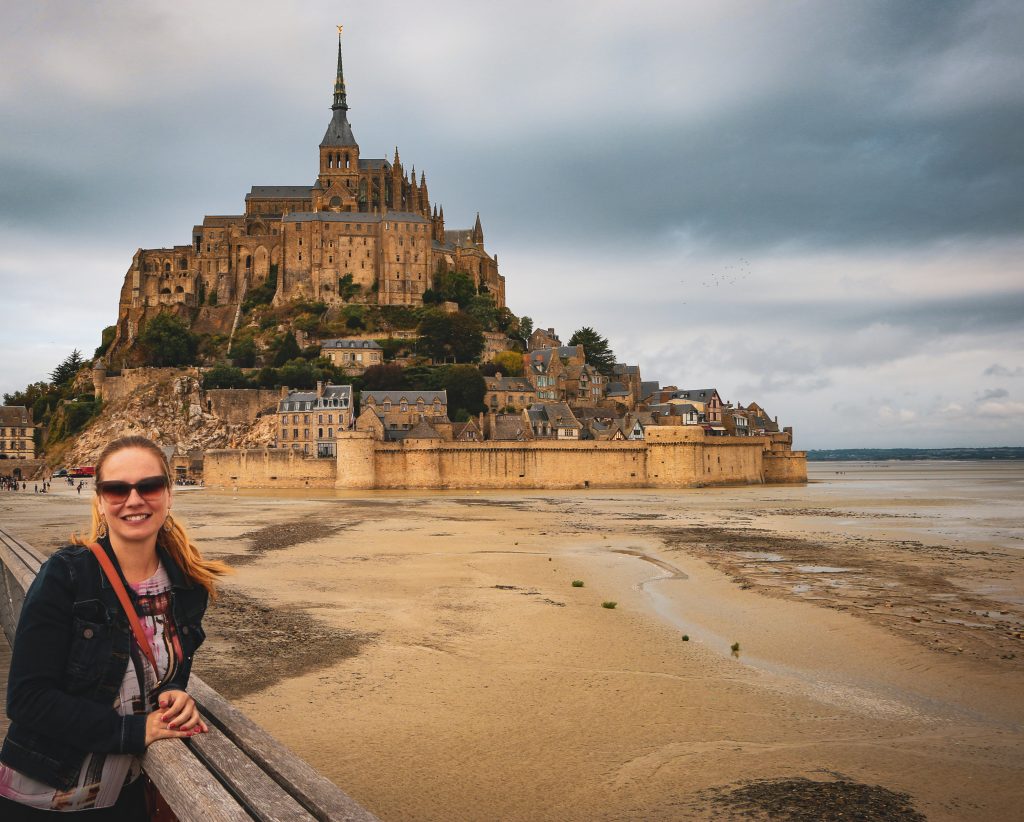 This Gothic-style Benedictine abbey was constructed from the 11-16th centuries and is now dubbed the "Wonder of the West". It is a UNESCO World Heritage Site.
Honestly, seeing is believing this beauty. You'll wander up winding staircases and narrow alleys to the abbey.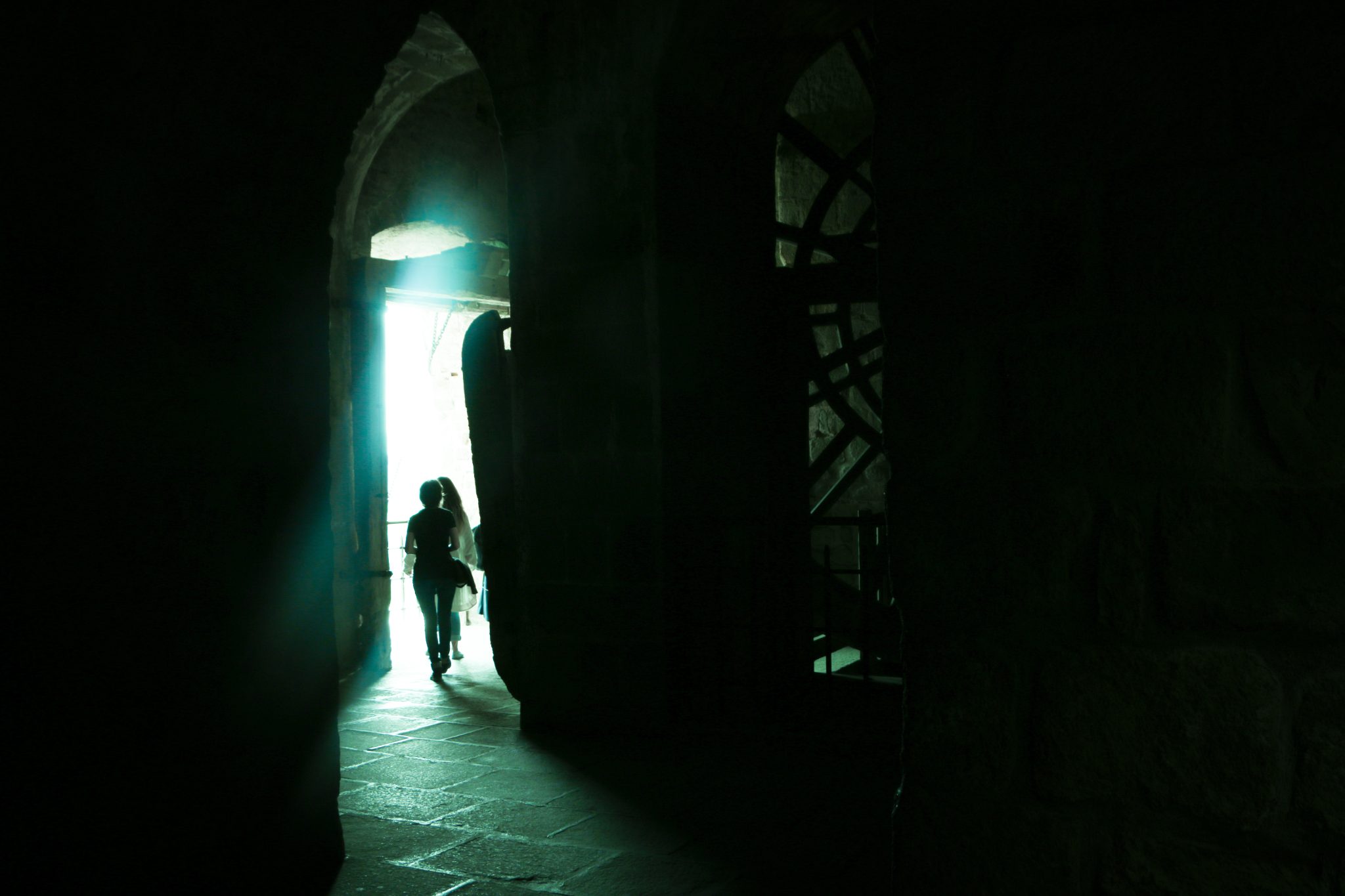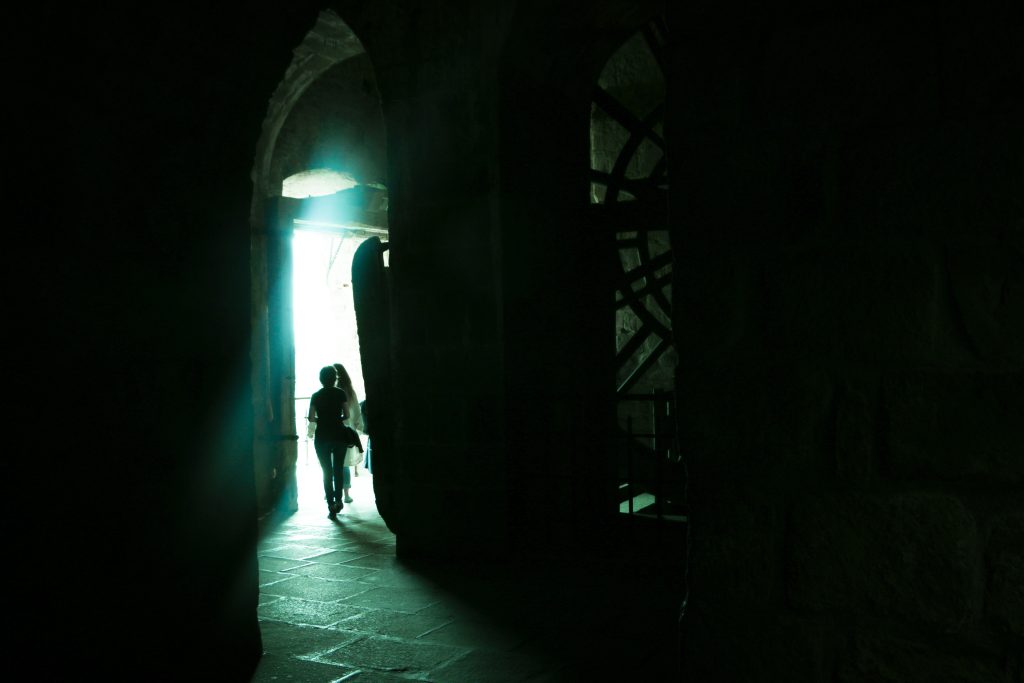 The abbey is well fortified. It withstood a 30-year siege by the English during the One Hundred Years War!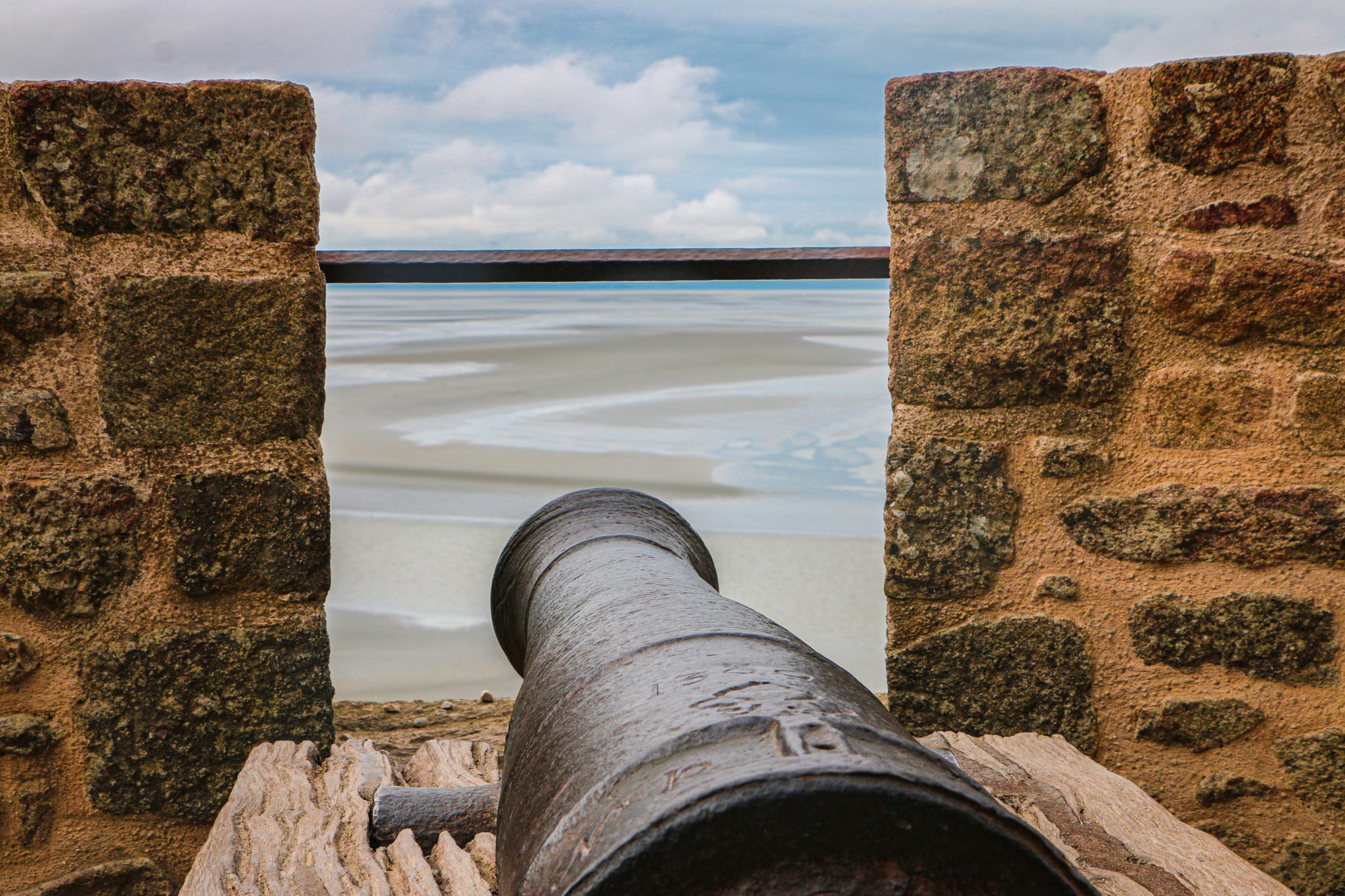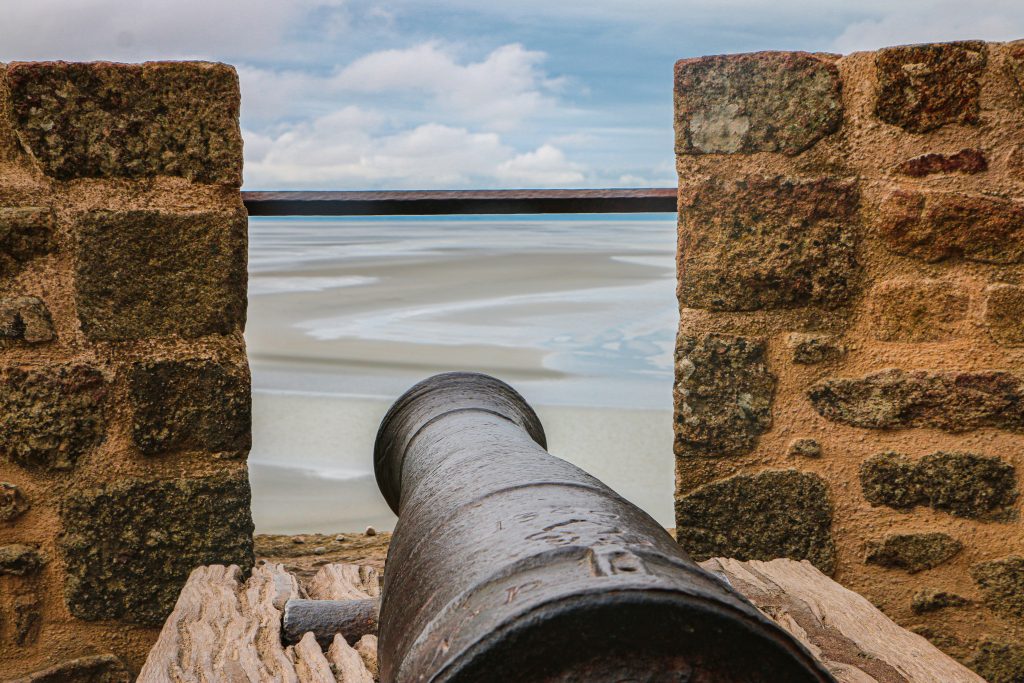 It's well worth the trip, but it is a bit of a trek for just one day. That being said, it is doable. For this one, I recommend a tour to make your life a little easier. You can, of course, rent a car and drive the four hours (one way) yourself. But letting someone else drive will allow you to sleep off all those stairs climbed and wine sipped on the way home!
Luckily there are tons of one-day tour options. Check out these Tripadvisor day trips from Paris or these Viator Mont Saint Michel day trips.
The last of our day trips from Paris: the Normandy D-Day Beaches
Near Mont Saint Michel are the D-Day beaches of Normandy. This is a profound trip.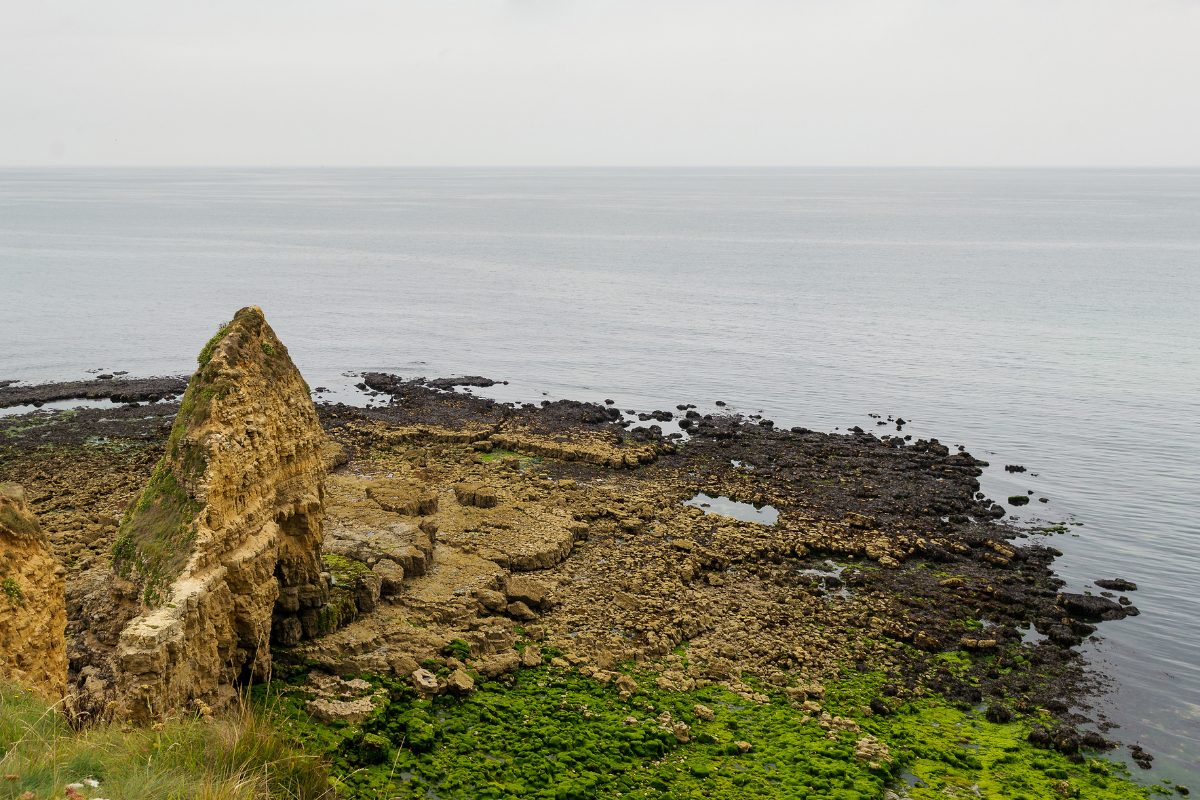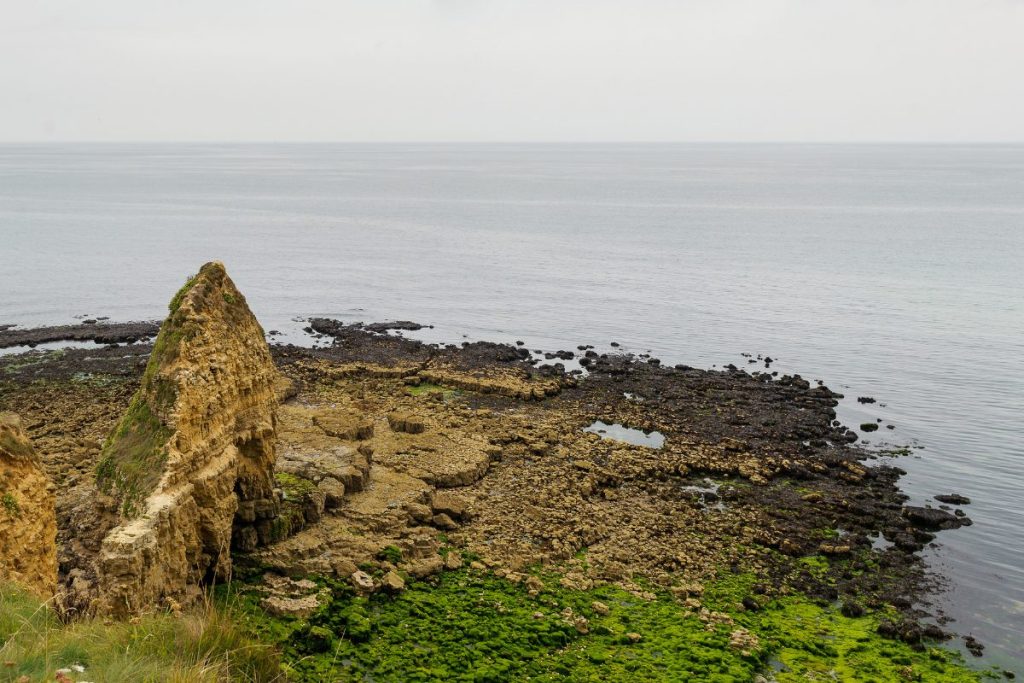 It is difficult to explain the powerful emotions that arise as you stand on that quiet sand and attempt to picture the peaceful waters as they were on D Day. Those same peaceful waters were once filled with the unprecedented naval power of the Allied Forces and the blood of those who never made it ashore.
I visited the beaches and the Caen Memorial Museum in one day but did my travel on a separate day. That being said, if you need to do it one day, it can be done. It's just a really full day!
Because I don't love to drive in Paris, I took the SNCF train from Paris St-Lazare to Caen and rented a car there.


If you can spare two days, add Mont Saint Michel to this trip.
For all of the details on my small group tour of Normandy and the D-Day Beaches see below:
Thank you for exploring with me!
About the Author
Hi! I'm Jen!
I'm a freelance writer and travel blogger who quit my nine-to-five after my fiancé, Jeff, died of cancer at the age of 40. When he died, I realized that life is just too short to delay our dreams. Since my dream was to travel and write, I now travel and write full-time. Today I wear hiking boots instead of heels and collect experiences instead of things.
You might also like