Seeking & Healing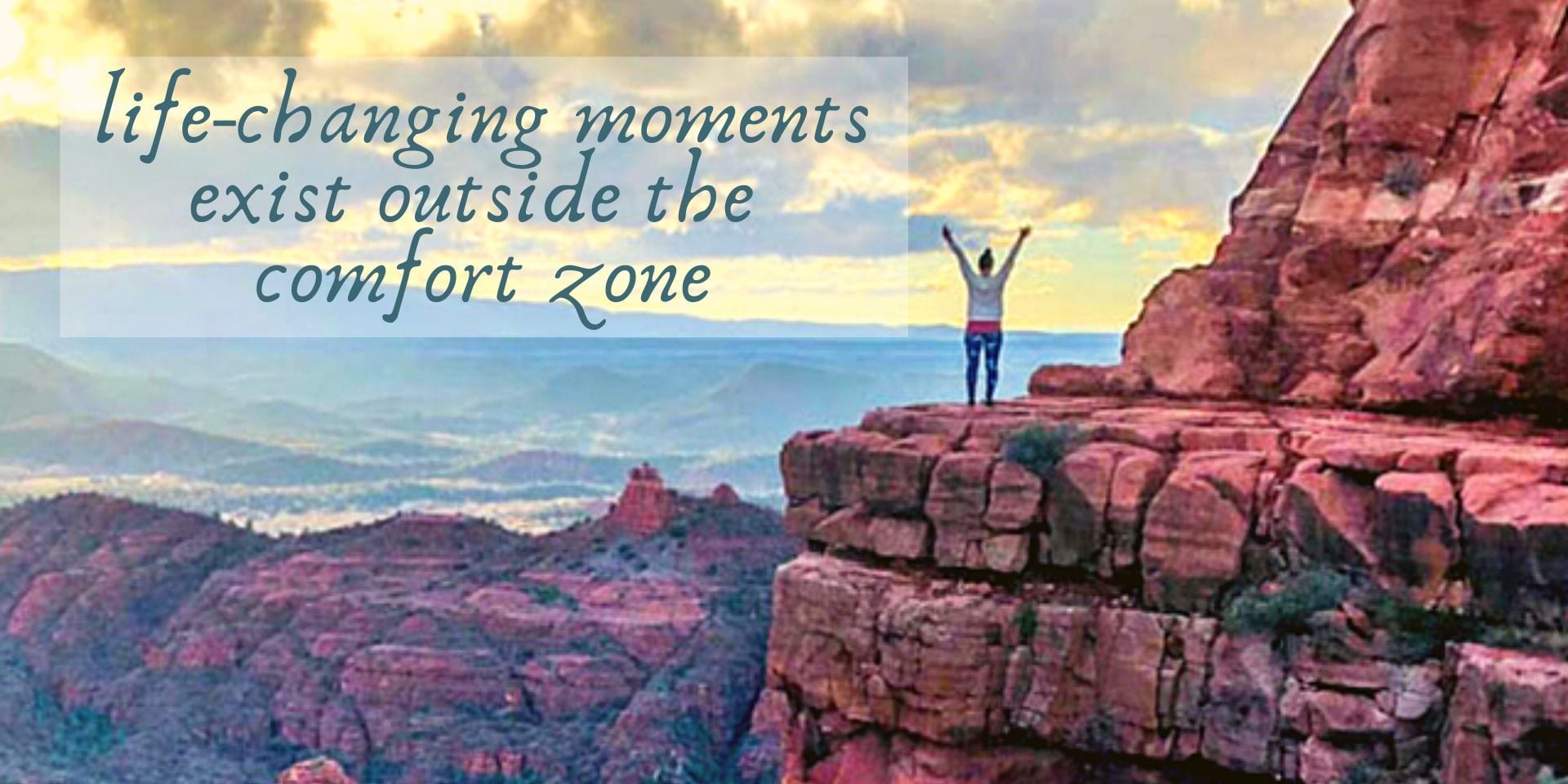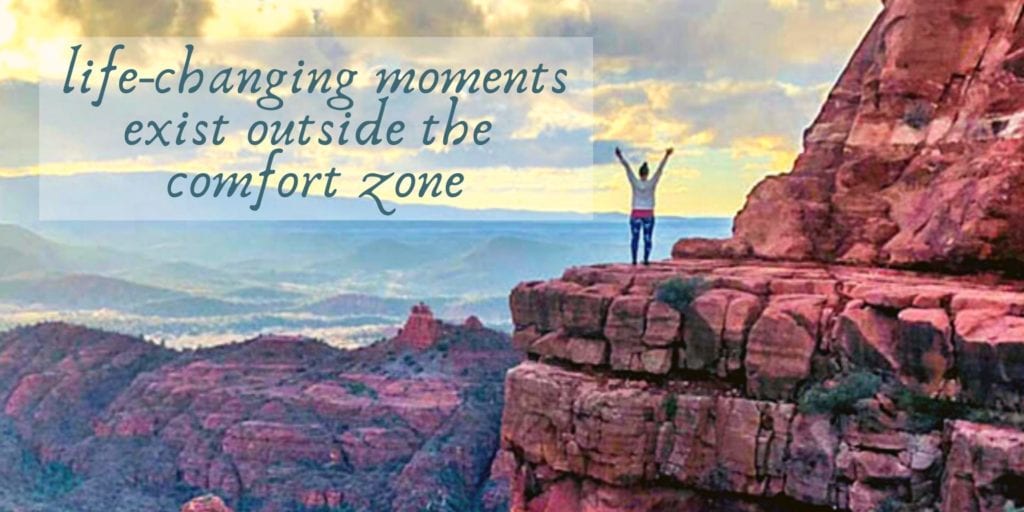 I believe that we must seek more from life. AND from our travel experiences!
But I didn't always believe this. In fact, I once existed only in the confining but safe space of my comfort zone. It's possible that I would have remained there, happy enough, but never truly living, if not for my late partner.


Even before Jeff died, he was pretty committed to breaking me out of my comfort zone. Though I hated crowds, he wanted to take me to concerts; though I insisted that my high-heeled ass would never sleep outside, he wanted to take me camping; though I gave up on my dream to be a writer in favor of corporate paychecks, he urged me to write.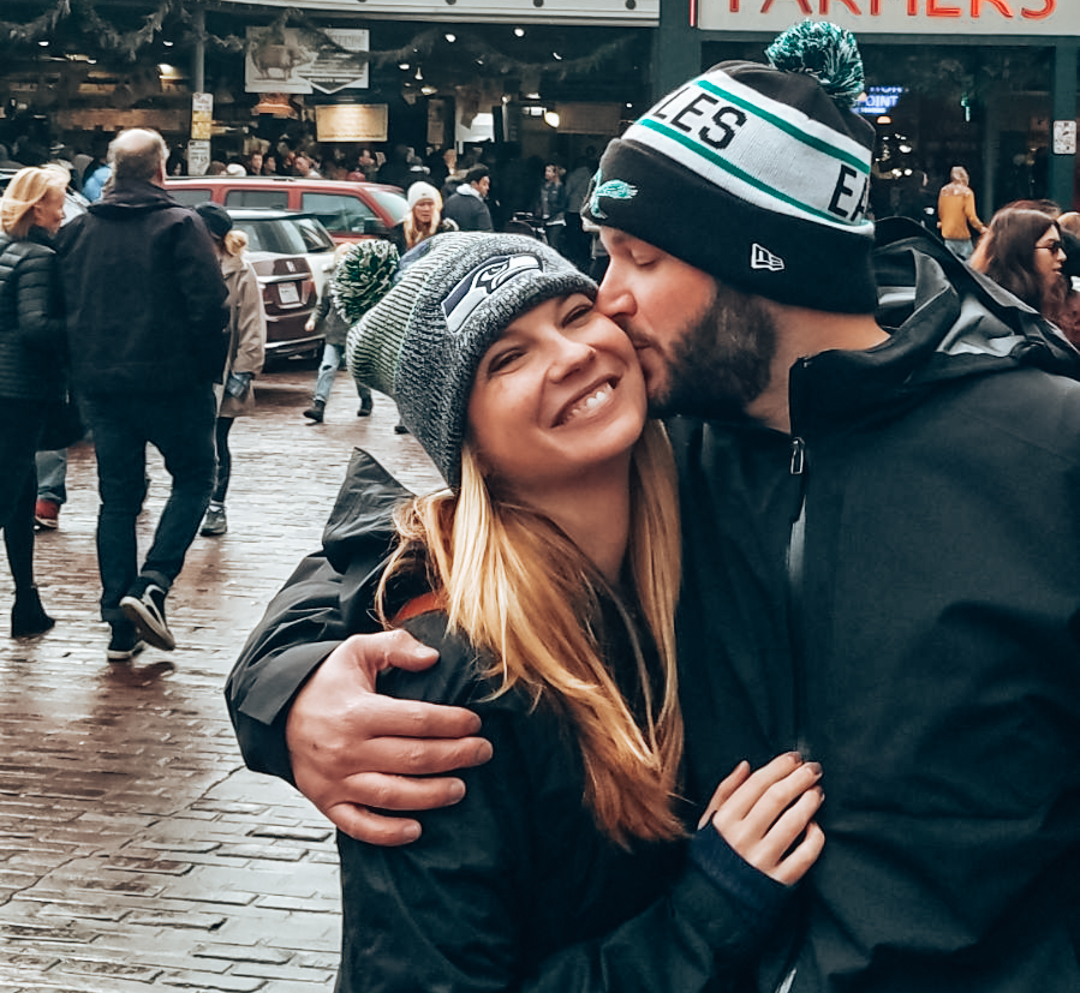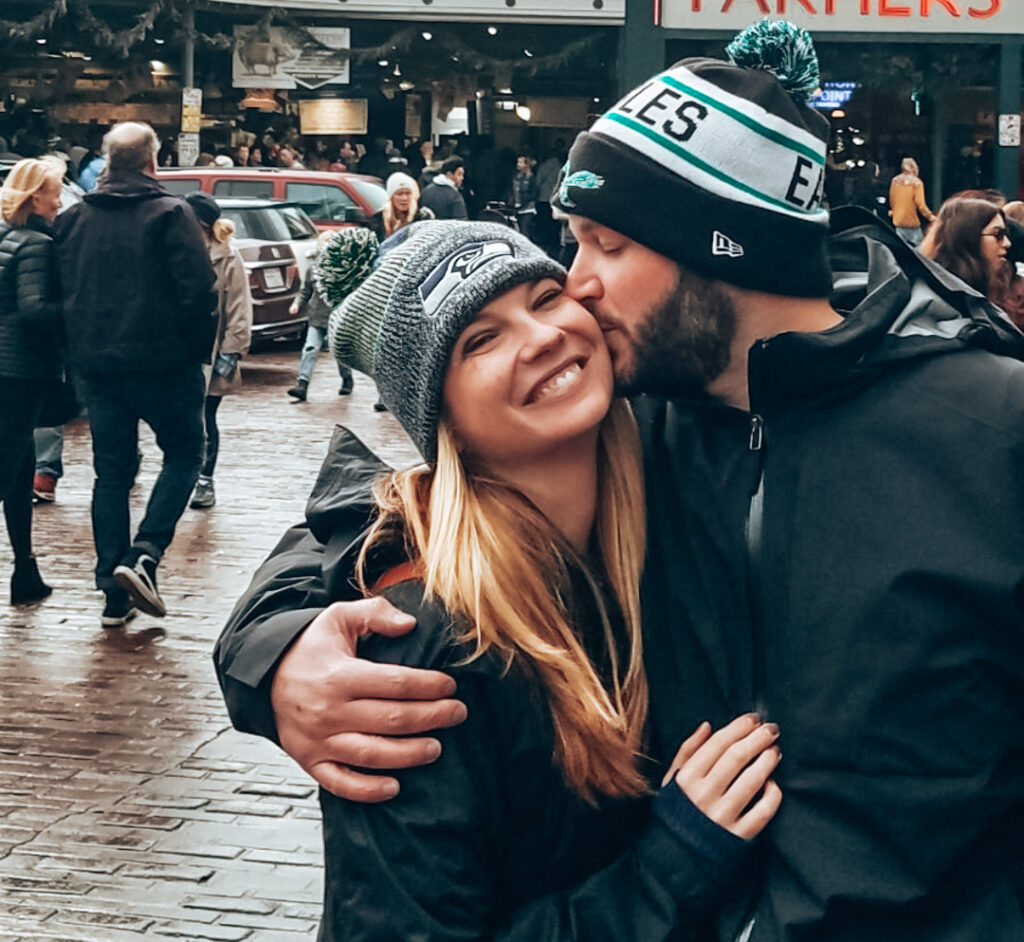 And then he was gone
I thought I would have a lifetime with him.
Jeff was 40 years old, healthy, robust, and lovable. Esophageal cancer killed him in just four months. It dawned on me when he died that no amount of money that I made would have given him even one more day on this planet.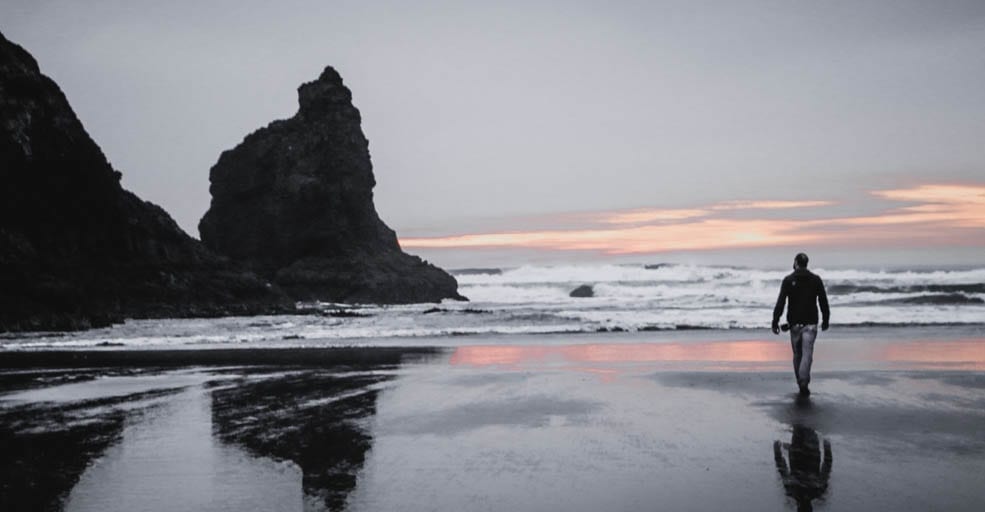 It was time to seek more from life
The week that Jeff died, I quit my job. One month later, I was on a one-way flight to Europe. Then Asia.
I pushed myself outside of my comfort zone and beyond my self-imposed limitations. I went to concerts and festivals alone, tried scuba diving lessons, spent a day in silence in Bali, learned to surf and to ride a bike, and even meditated with monks.
Then I walked a 500-mile pilgrimage across Spain on the Camino de Santiago. That's a pretty big change for a woman who didn't even own a backpack and refused to camp or hike!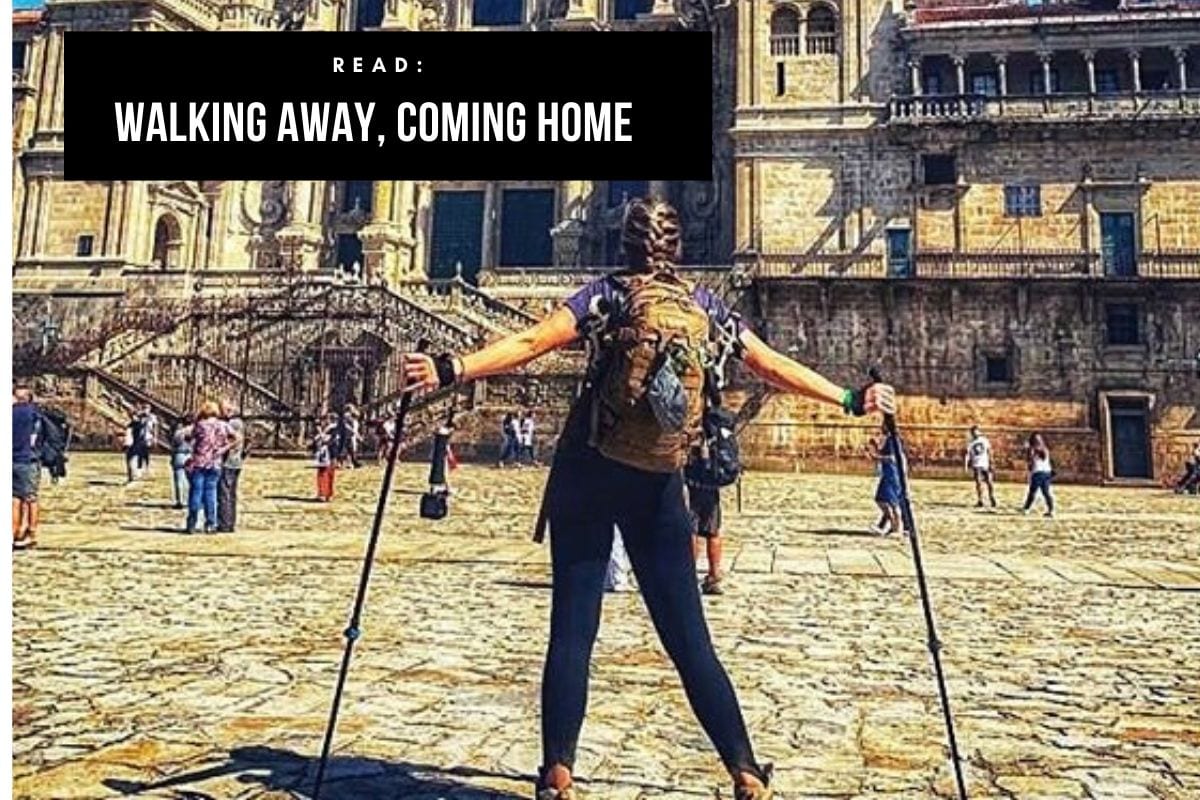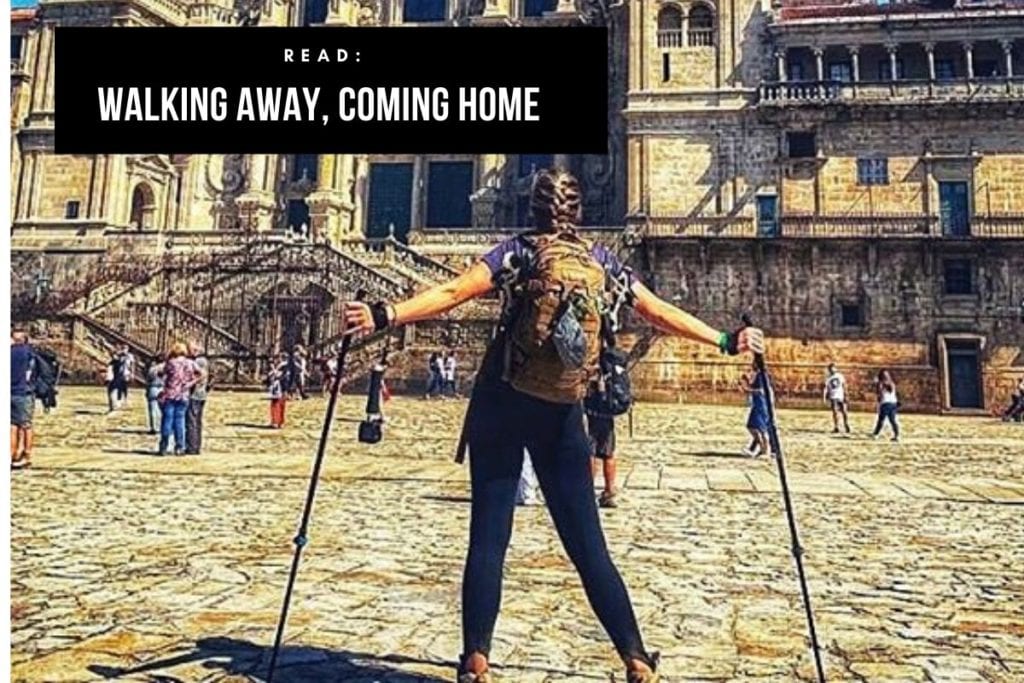 Life-changing moments exist outside of the comfort zone
I started small in my mission to live like Jeff.
I slowly started stepping out of my comfort zone in Europe, attending my first concert solo in Vienna and going places with aboslutely zero itinerary (this was hard for my Type-A personality!) Then I spent 45-days solo traveling Thailand, attending, among other things, the Full Moon Party alone.
Those were my first steps out of my comfort zone and, while they may sound like easy steps, the first steps are always the hardest.
Before I knew it, though, I was packing a bag to walk 500 miles across Spain.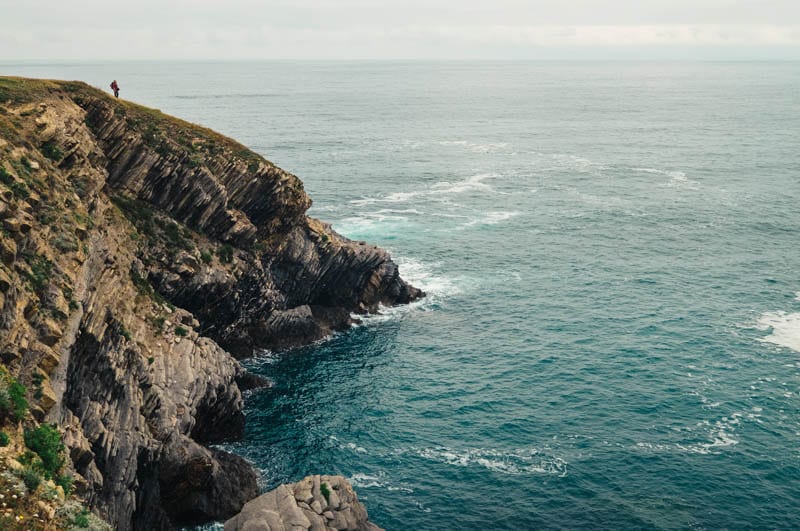 It was there, on the Camino de Santiago, where I decided that I wouldn't return to the nine-to-five world. I started my own freelance writing business, and I'm fulfilling my ultimate dream to write a book (or a few!)
I'm following the dreams that Jeff encouraged me to pursue. The same dreams that I was once too afraid to follow.
Life is too short not to seek more. Not to dream big.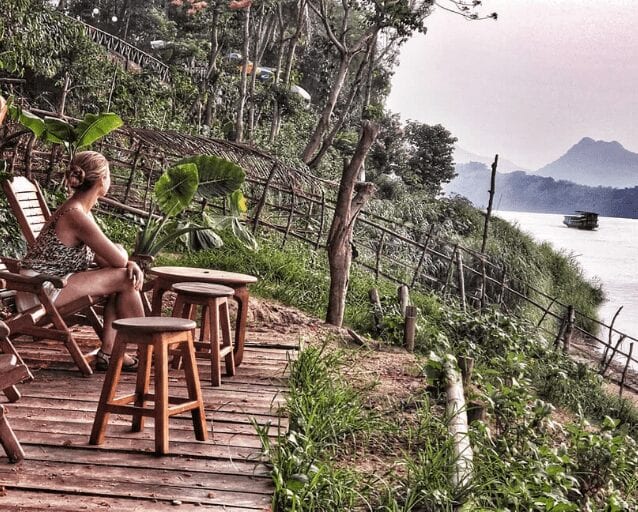 I want to emphasize this again. Changing everything about my life and following the dreams that I suppressed in favor of a life that society could better understand: It. Was. Hard.
But once I took those first difficult steps, it was impossible to turn back.
I think we get so damn caught up in what society expects of us, that we sometimes bury what our hearts desire for us.
When we are mired in the to-do lists of life, the idea of taking a risk to follow a dream seems selfish or reckless rather than a door-opening, life-altering opportunity.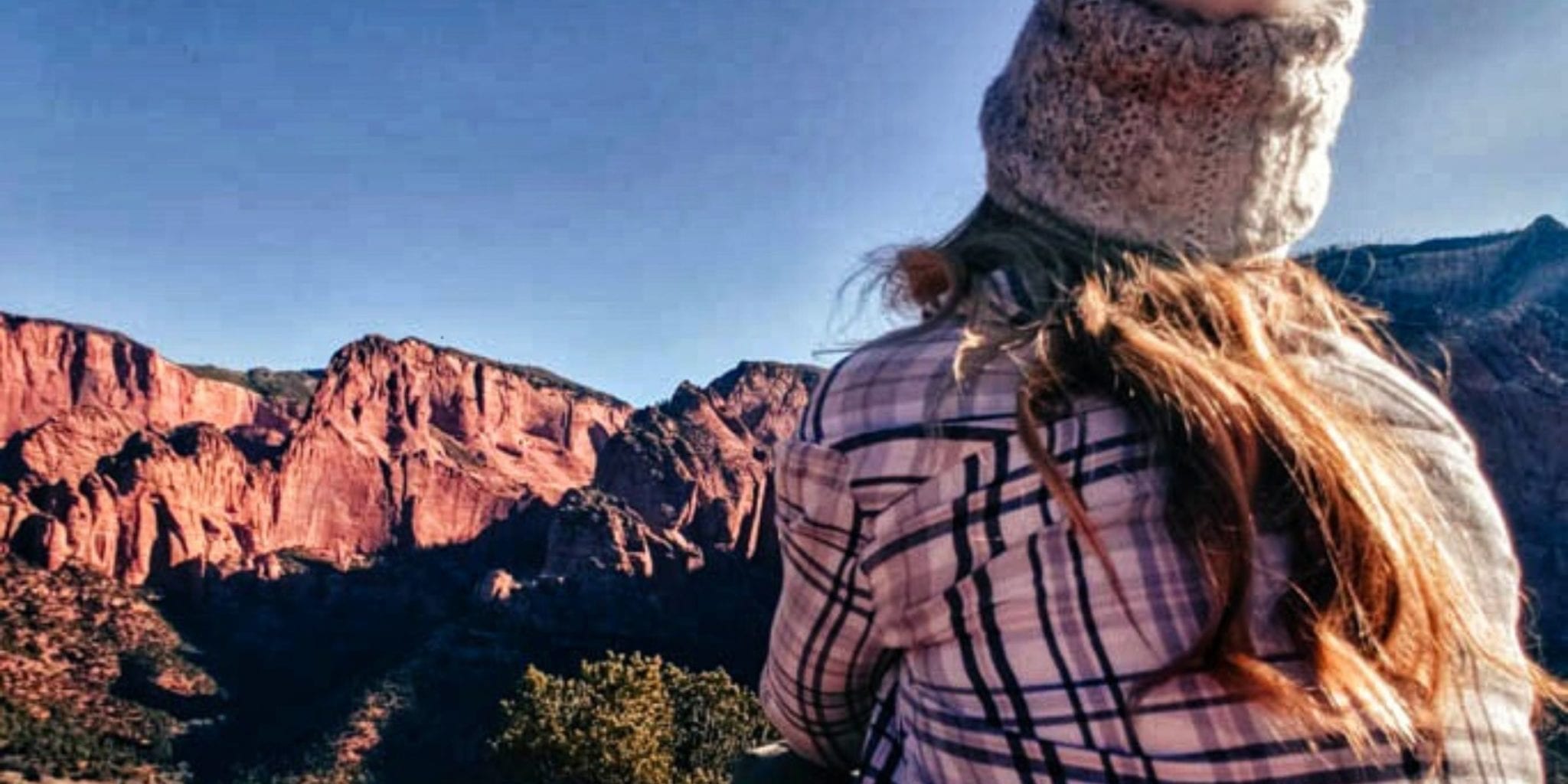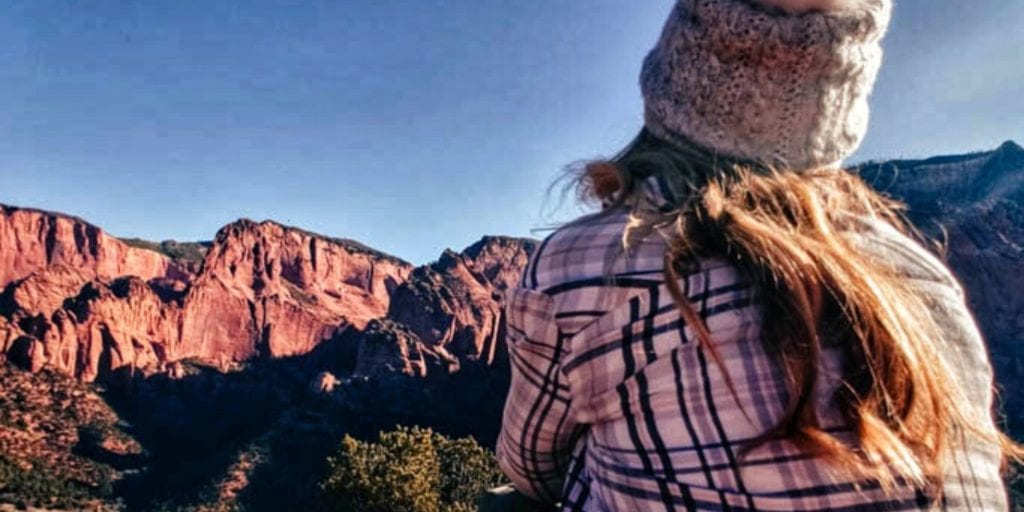 Now, I'm not suggesting that we should all quit our jobs to travel the world. That was just my dream, after all. What I'm suggesting is that we should all unapologetically seek more from life. It's not selfish. It's the only life we have to live.
But…since you are on this particular page, then it just may be that traveling the world is, in fact, your dream!
Does Travel Heal?
What I can tell you is that travel absolutely helped me to heal. My grief journey was physically a journey around the world, but this grief travel was less about the destination and more about healing.
And, in some ways, that allowed me to better experience the destination. Itineraries were tossed away and I just felt the sand beneath my toes and caught every sunset with the newfound realization that the next sunset isn't guaranteed.
That does make the sunset more beautiful, doesn't it?
One of the things that I did on my grief journey was to walk in my late partner's footsteps. Jeff traveled on a once-in-a-lifetime trip to Vienna, Prague, and Budapest the year before he was diagnosed with cancer. It was literally a once-in-lifetime journey because he only got to Europe that one time in his 40 years.
My first stop was Budapest and here I am joyfully discovering all of the places where Jeff walked before me and I am moved beyond words when I find paper cranes hanging from the ceiling of the Hospital in the Rock, reminding me of the cranes we made for Jeff when he was dying: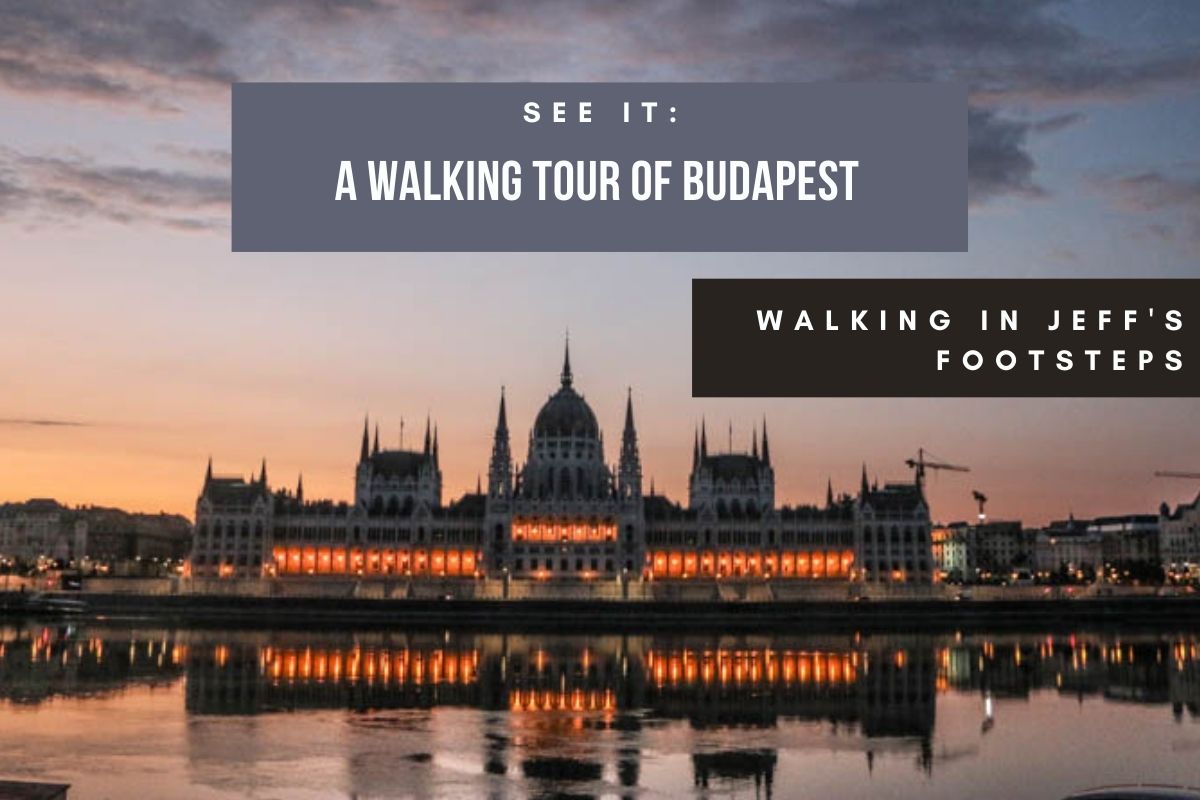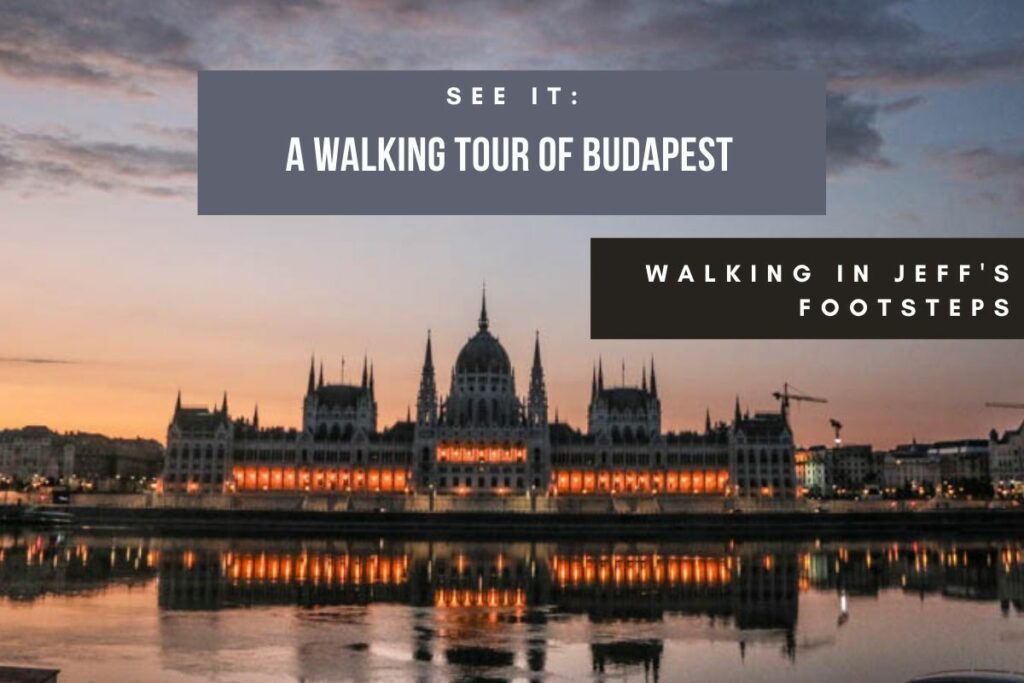 But in Vienna, I fall apart a little. I am there on the date that would have been our one-year anniversary, and I find myself curled up in a ball on the floor of my rented apartment for a day. I get out to explore the city, seeing each of the places that he loved, but you can almost feel the pain in my steps as I write these words: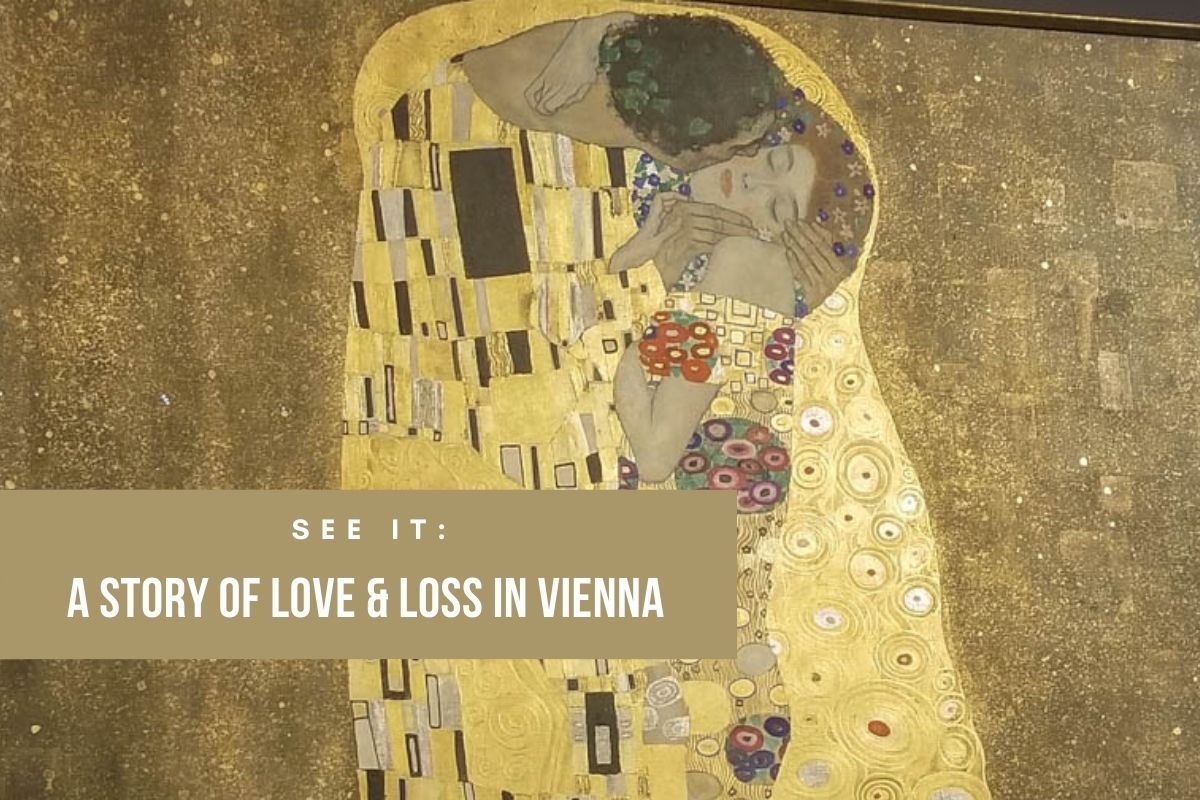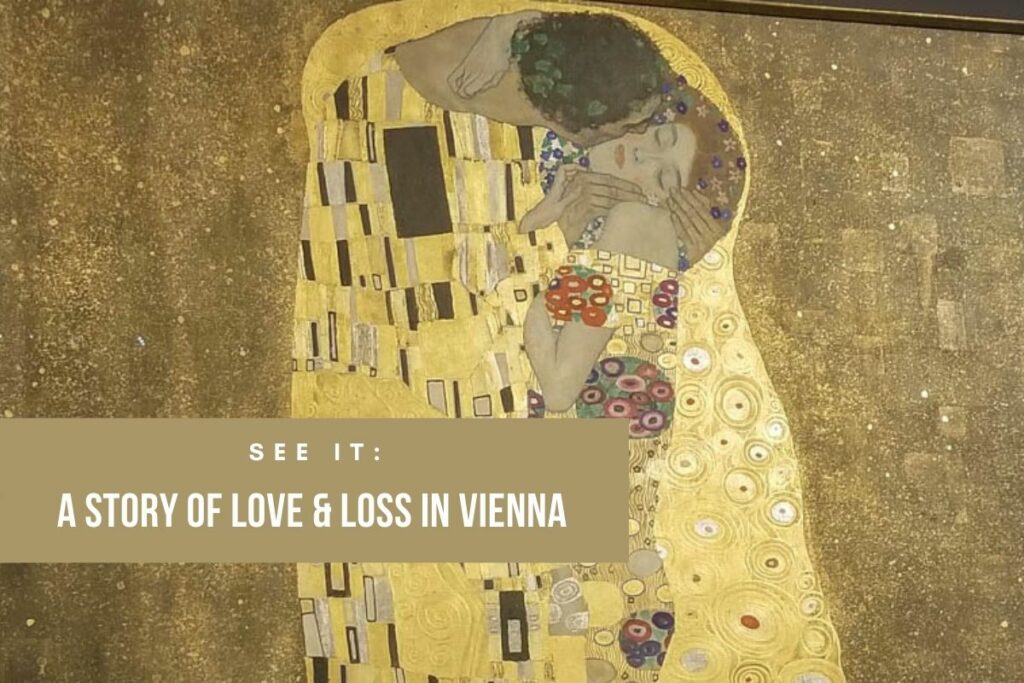 Back on my feet in Prague, I love finding the very place where Jeff took this photo at the Powder Tower: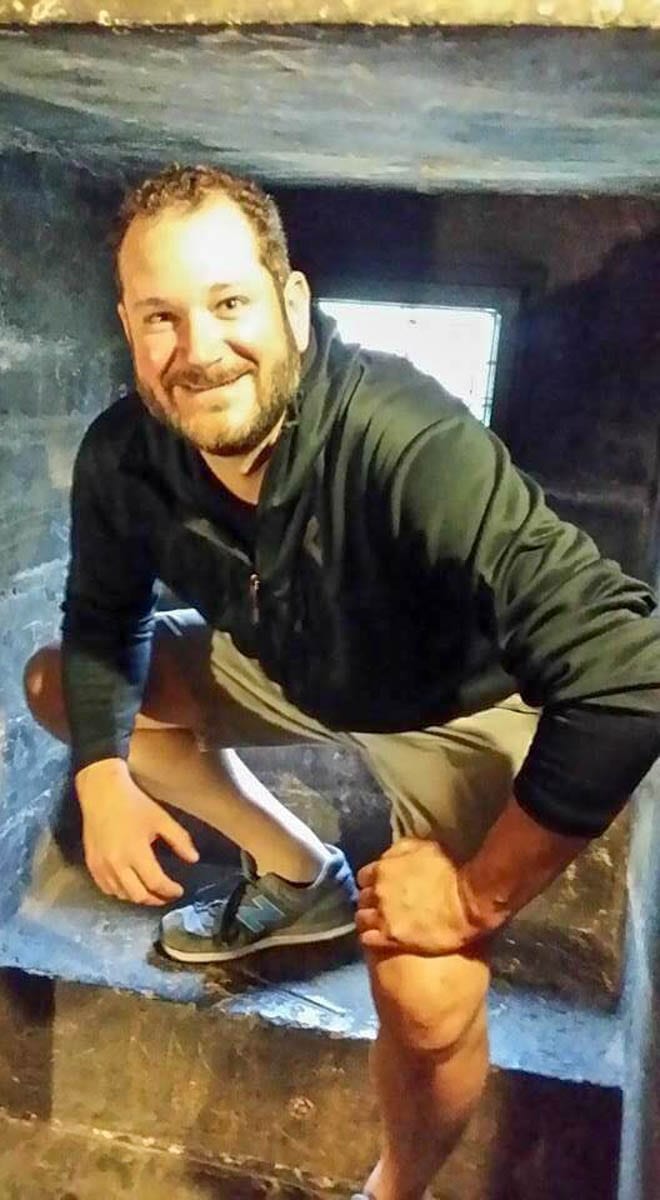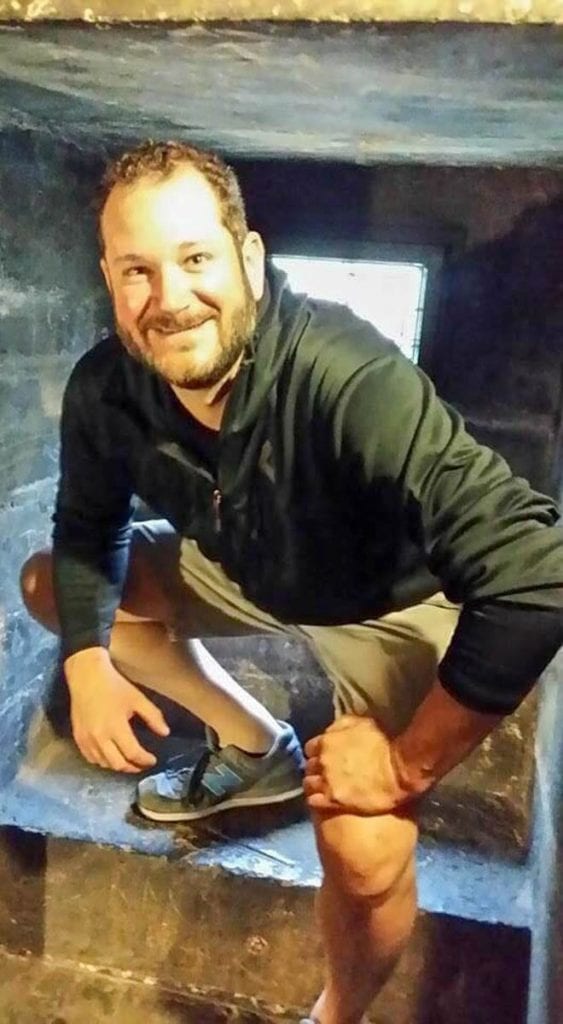 And I carved his initials right there at the nook in the Powder Tower: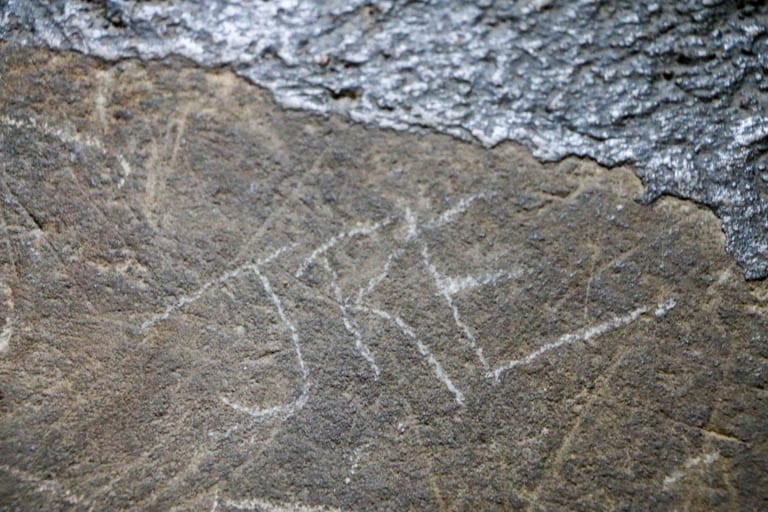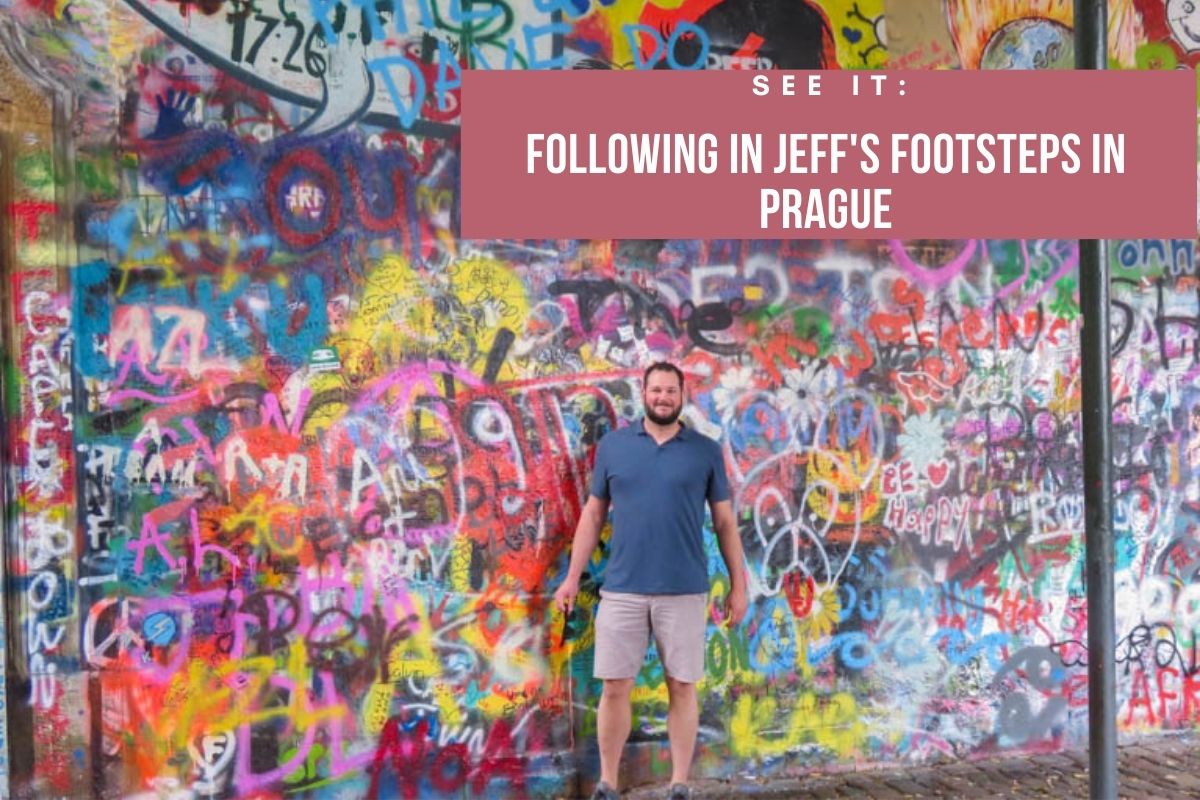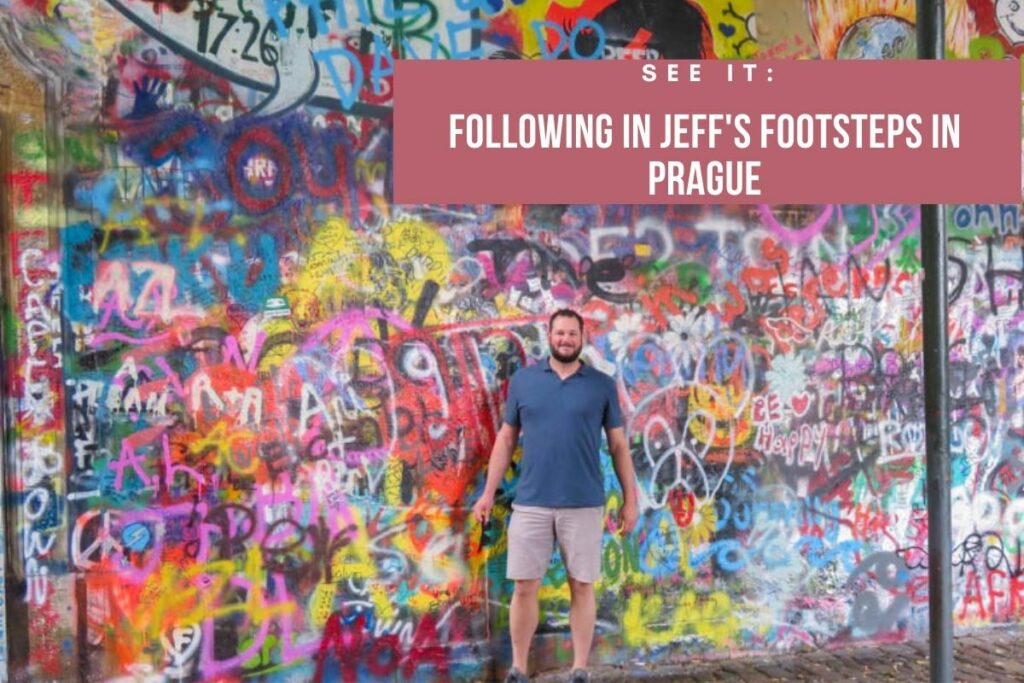 Though all of these experiences on the footsteps tour of Budapest, Vienna, and Prague took place over the course of just one month, my wild swings between joy and despair are indicative of a person experiencing acute grief. I do think that the travel helped me to heal, but there was no way to escape the pain.
(And, in fact, I didn't want to escape it. You can read more about how I believe we need to greet our grief here.)
A Note on Grief and Travel
We all face grief in our lifetimes. It is part of the human experience. Part of loving and losing.
If you are grieving, I invite you to join me on my grieving pages where I talk freely about my own process – all the ups and downs and uncomfortable topics like dating after death.
It's my hope that honest writing about grief will help others going through a hard, but unavoidable, part of life.