Trail of Ten Falls: Best Hikes Near Portland
Hey there! This post may contain affiliate links, which means I'll receive a commission if you purchase through my link, at no extra cost to you. Please see my legal page for more details.
The Trail of Ten Falls is hands down one of the best hikes near Portland. And that's saying a lot considering all of the beautiful hiking to be done in Oregon and the Pacific Northwest!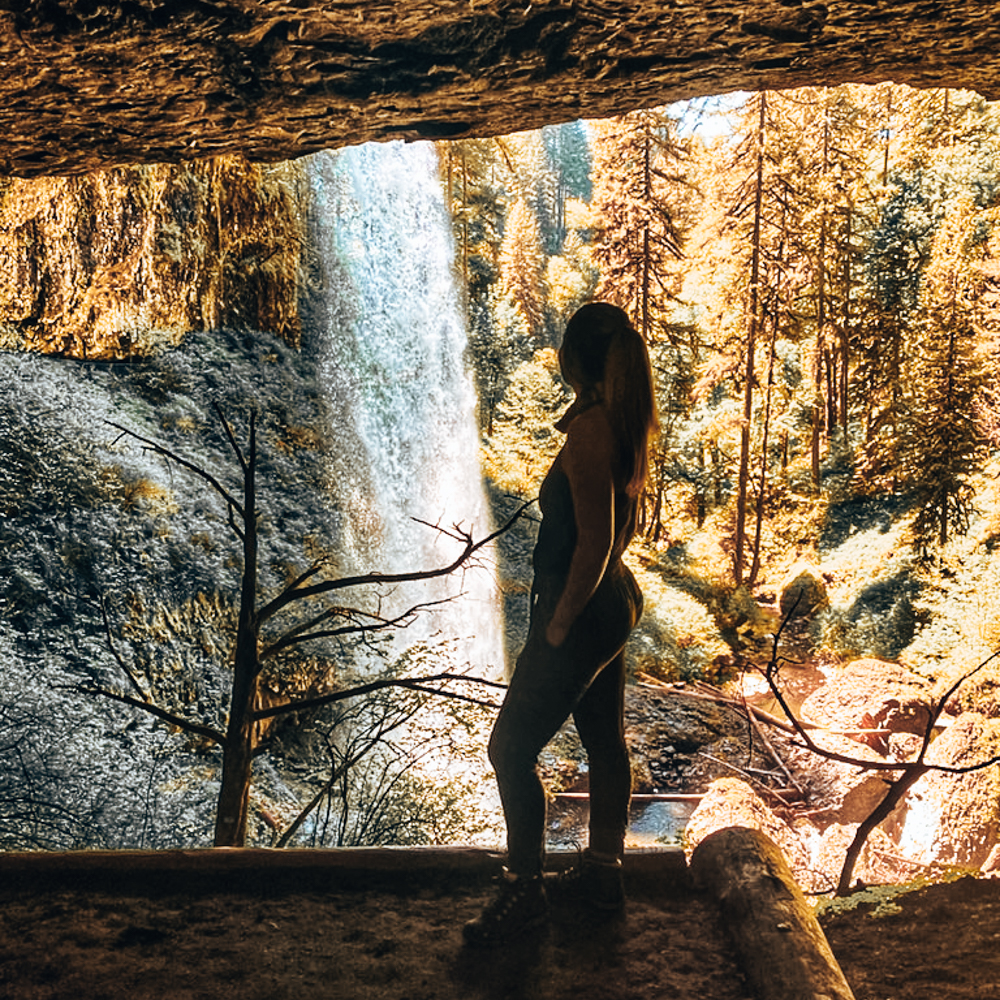 But how can you beat 10 lovely waterfalls, three of which you can actually walk behind?
Answer: You can't!
This post provides all you need to know about hiking the Trail of Ten Falls in Oregon's beautiful Silver Falls State Park. Let's dive in!
Trail of Ten Falls Video:
How to walk the Trail of Ten Falls
It's actually a little bit confusing to find the Trail of Ten Falls because this 7.8-mile loop can be picked up from basically any of the trailheads in Silver Falls State Park and there aren't many signs directing you to the "Trail of Ten Falls".
Instead, you follow the Canyon Trail to the Rim Trail to see all 10 waterfalls starting with the famous South Falls. Since it's a loop, you can also reverse that and take the Rim Trail to the Canyon Trail starting with North and Upper North Falls.
If you're starting with South Falls as I did, you'll head for the Canyon Trail: pass the nature store (grab a free map there), take a left at the Canyon and Maple Ridge Trail/viewpoint junction, and look for the discreet trailhead to the right of the overlook. (I walked right on past the trailhead at first, keep your eyes peeled!)
Waterfall Number One: South Falls
Now you're on your way to the 177-foot South Falls, which you can walk behind!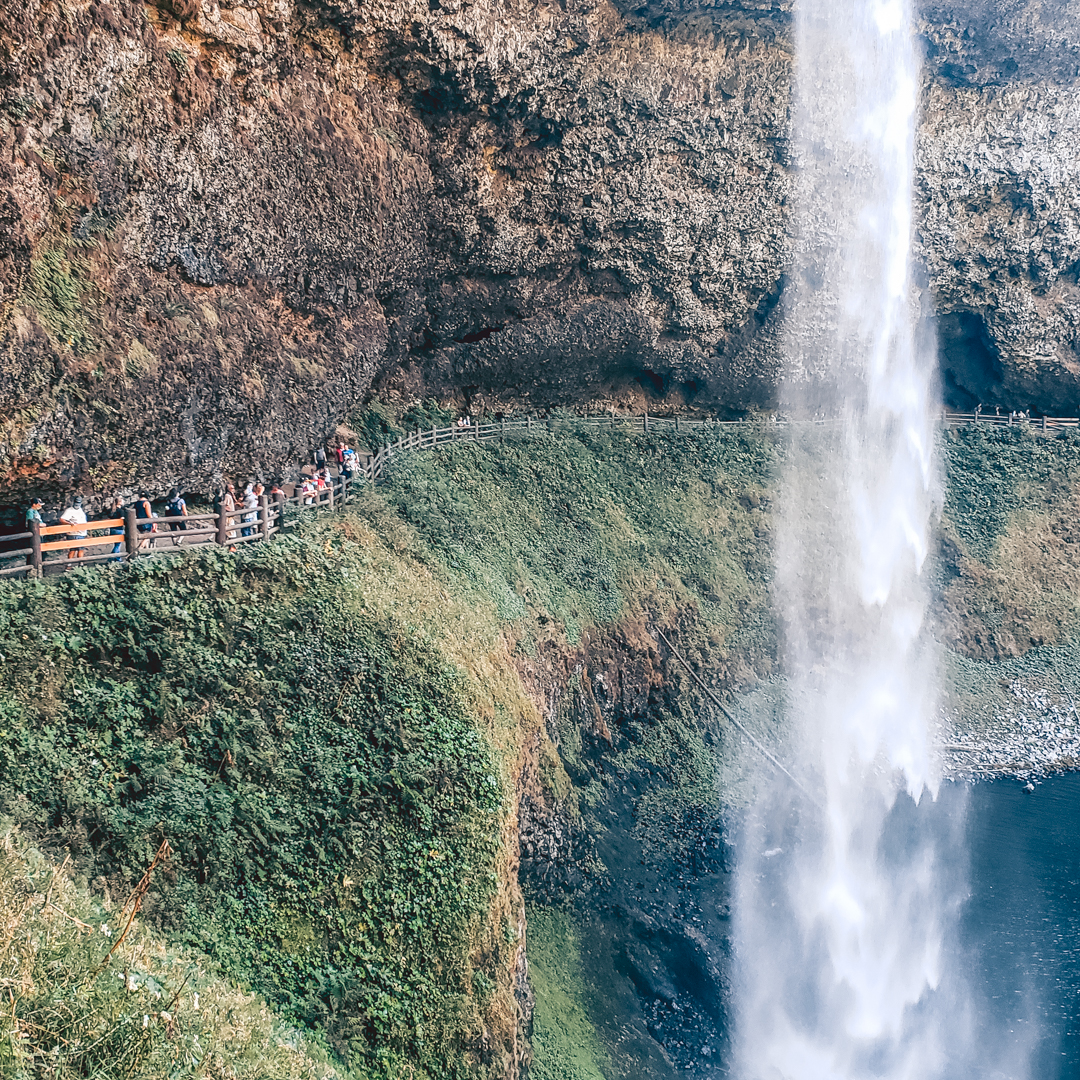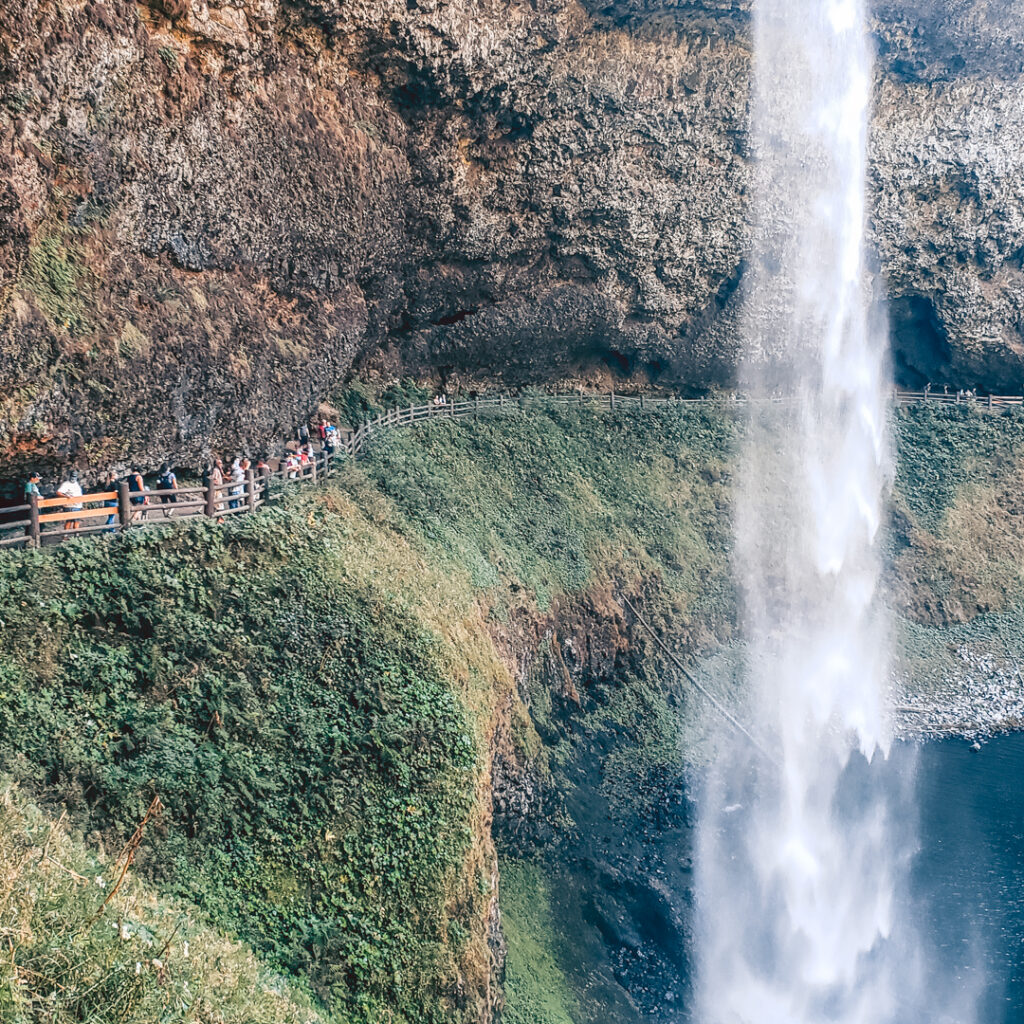 This is one of the most photographed waterfalls in Oregon, and it's easy to see why!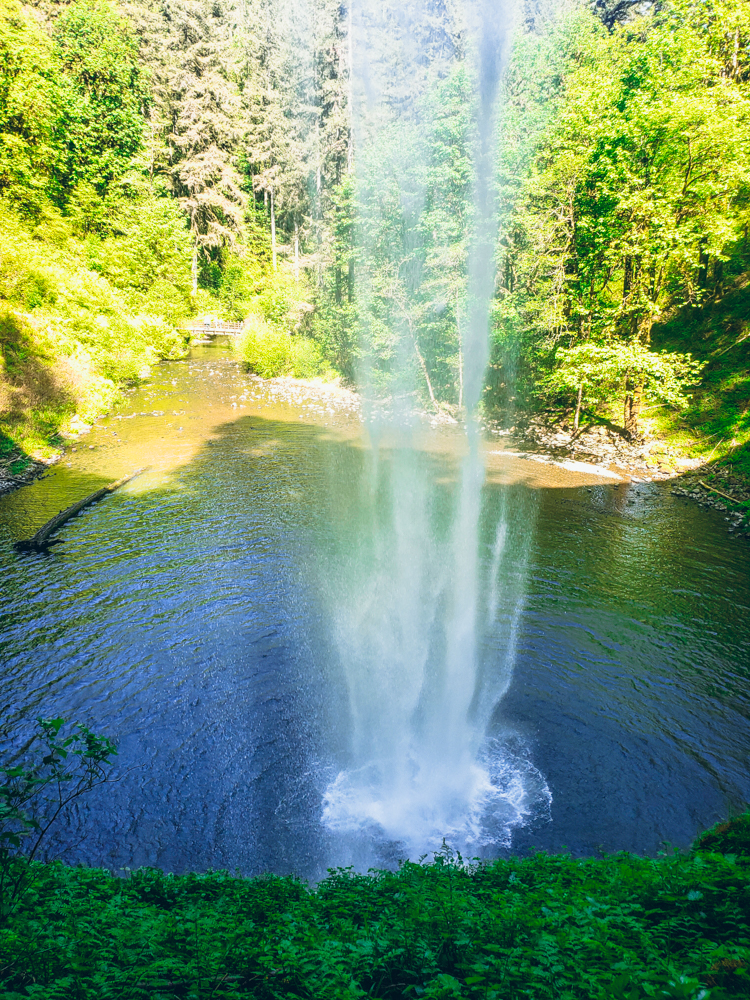 Waterfall Number Two: Lower South Falls
Now it's time to head down the stairs for Lower South Falls. This 93-foot waterfall is another one that you can walk behind. While the cascading water doesn't fall as far as its sister of South Falls, Lower South might be my favorite of the ten waterfalls here.
The waterfall is wide and the water lightly mists your skin as you walk behind it.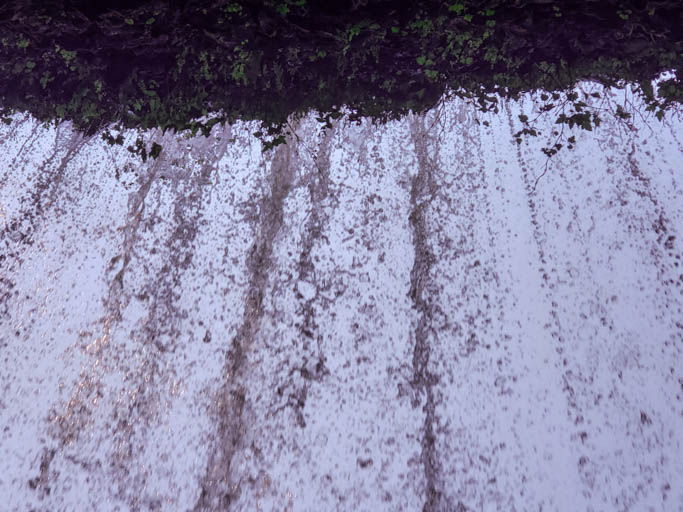 I find the space behind Lower South Falls to be very meditative.
You'll climb back out of Lower South Falls by way of quite a few stairs. From here you can take the Maple Ridge Trail right back to the lodge and the parking lot. That would be a great short hike with two beautiful waterfalls if you're short on time.
But we're headed on to…
Waterfall Number Three: Lower North Falls
This 30-foot waterfall is one of the shortest on the Trail of Ten Falls, but what it lacks in height, it makes up for in beauty. I sat here for quite some time, drinking in the smell of the evergreen trees and listening to the rush of the water.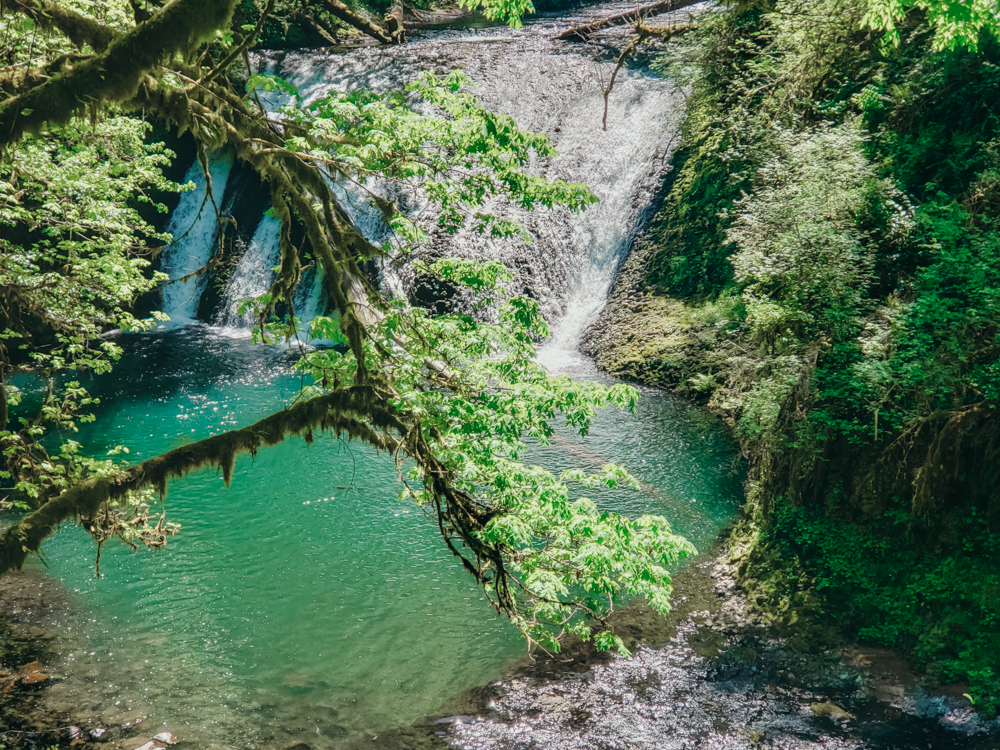 Waterfall Number Four: Double Falls
Right after Lower North Falls, you'll take a very short detour off the Canyon Trail to Double Falls.
This is a 178-foot waterfall where a small waterfall leads right into the larger falls, hence the name. This is a great stop for a photoshoot or for lunch!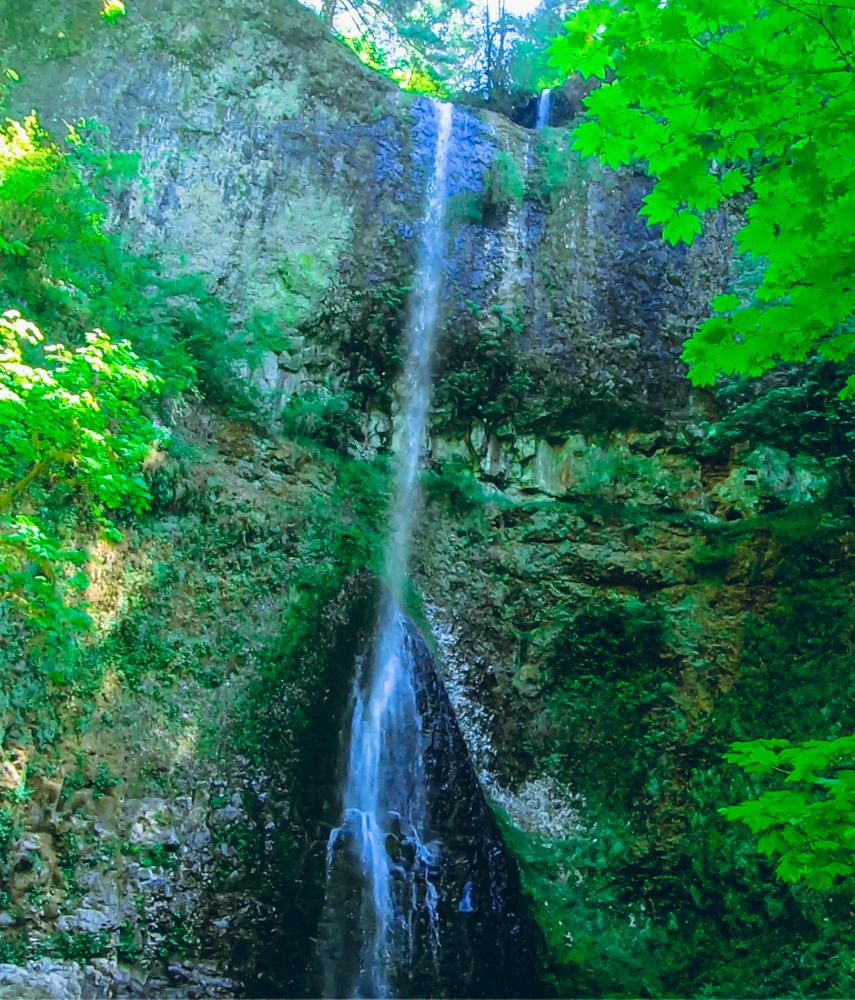 Waterfall Number Five and Six: Drake Falls and Middle North Falls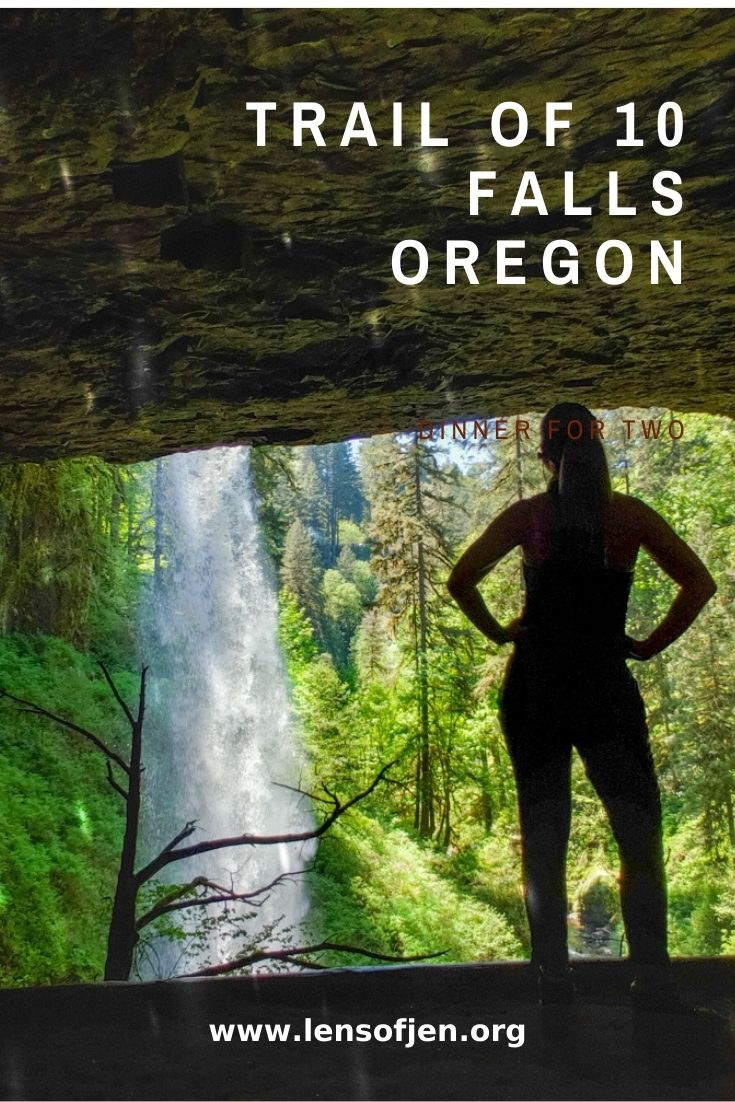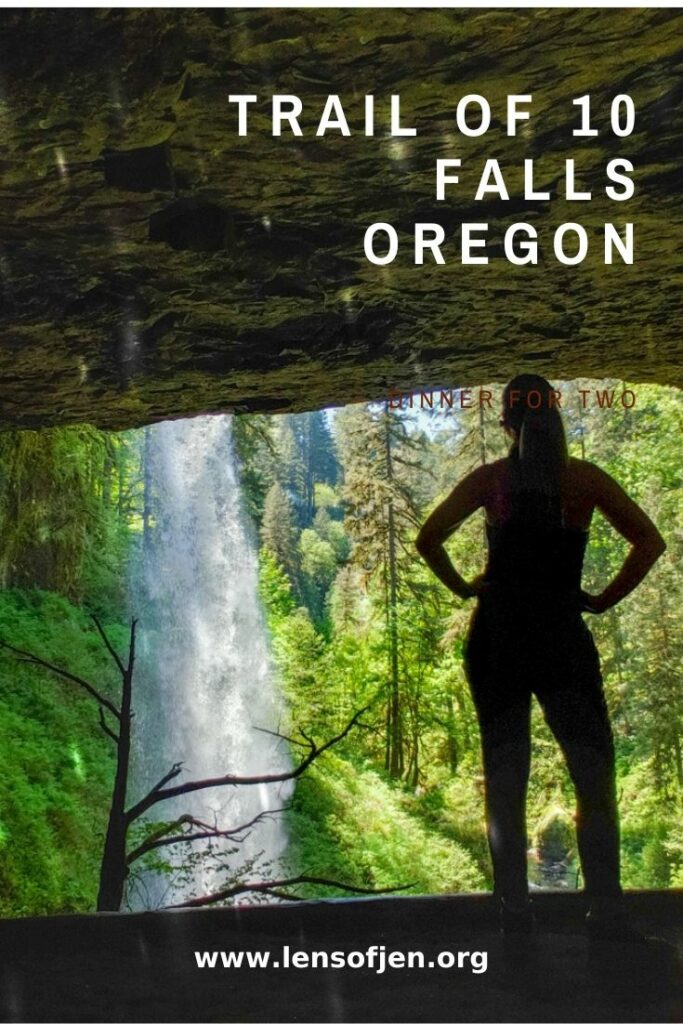 In rapid succession, you'll see Drake Falls, a small 27-footer, and Middle North Falls, a 106-foot beauty.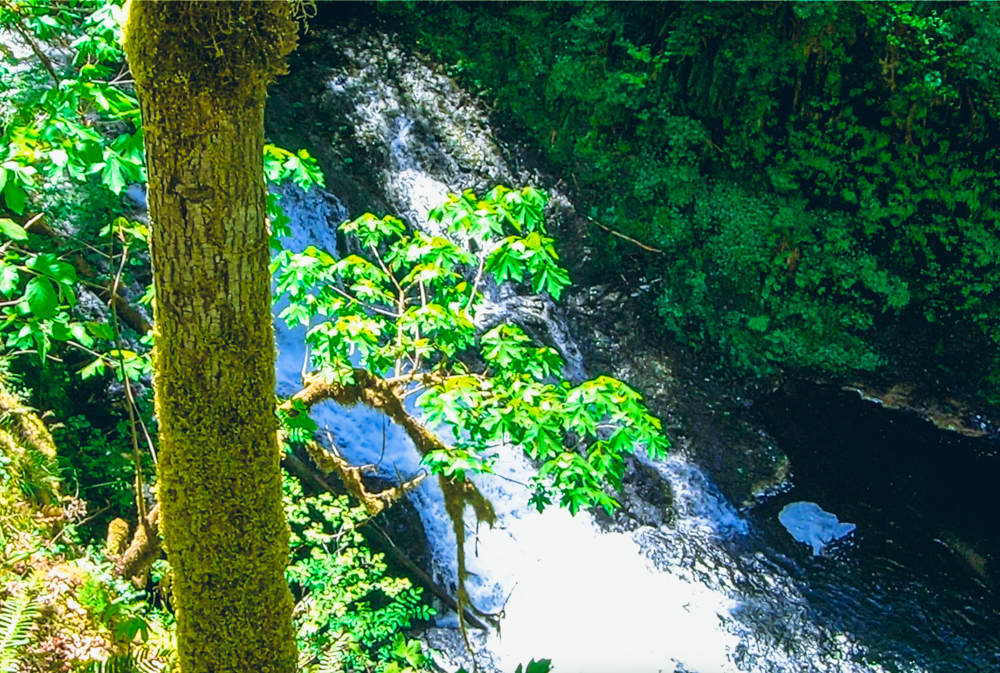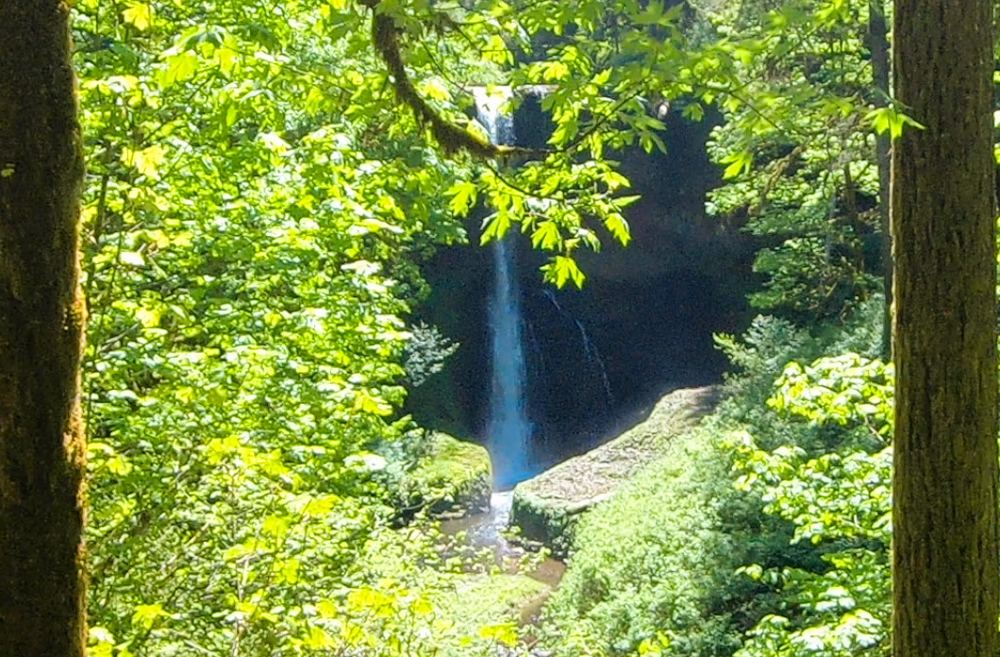 Waterfall Number Seven: Winter Falls
A 0.5-mile, out-and-back detour on the Winter Trail will take you to the 134-foot Winter Falls. This is one that sometimes stops flowing in the summer months, but when I was there in May of 2021, she was flowing beautifully.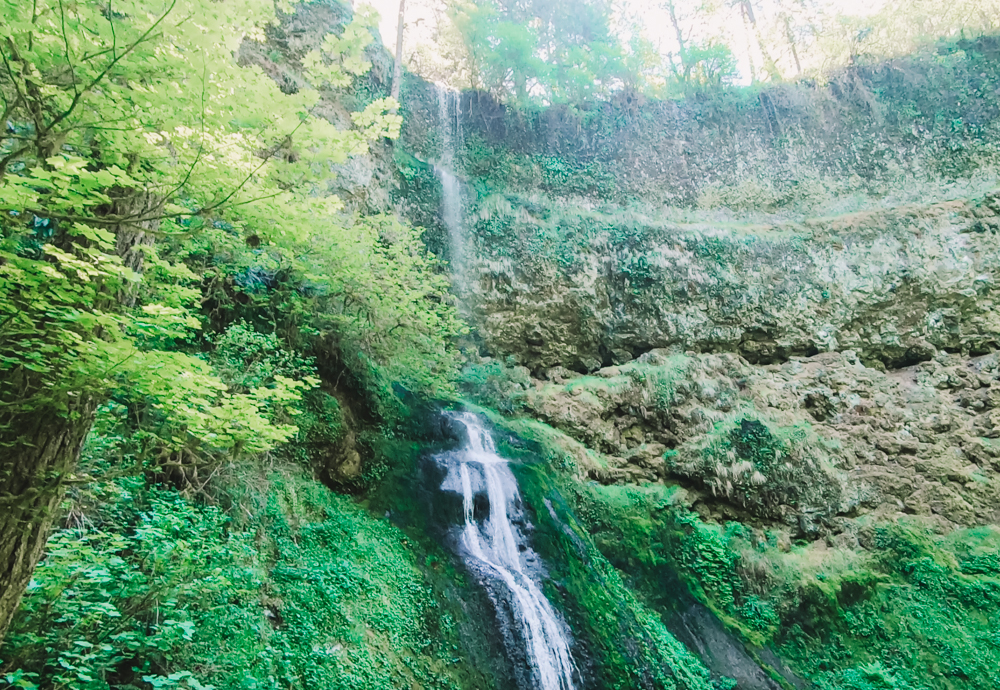 Waterfall Number Eight: Twin Falls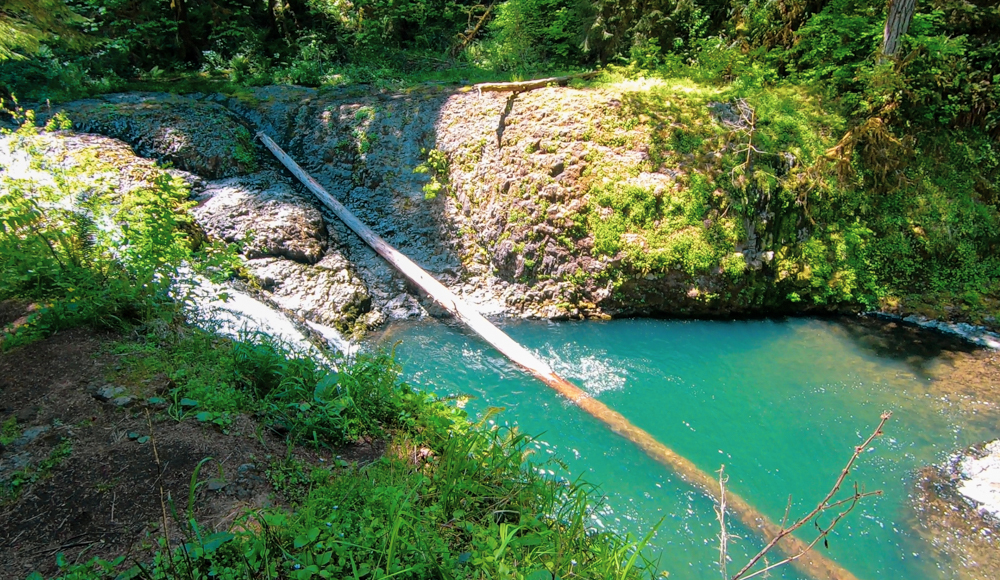 A short 0.3 miles on flat trails will swing you right by the 31-foot Twin Falls. And now it's time for a 1.1-mile hike on Canyon Trail to my favorite of the falls on the Trail of Ten Falls!
Waterfall Number Nine: North Falls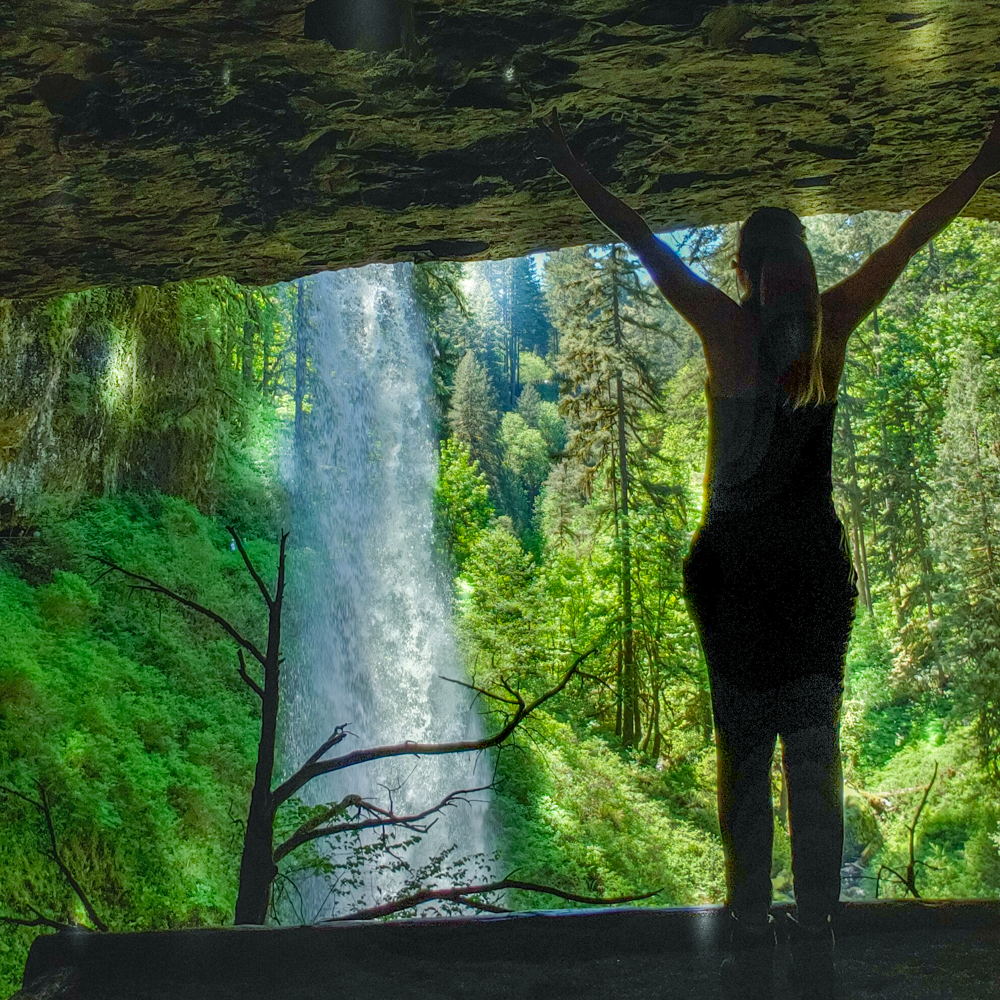 I love North Falls. This 136-foot waterfall is one you can walk behind and the mist from the falls hits your skin. It's a peaceful place. There is even a bench to sit on if you're lucky enough to be here when nobody else is around.
Waterfall Number 10: Upper North Falls
You will need to climb quite a few stairs to get out of North Falls and on your way to Upper North Falls. But it's worth the climb!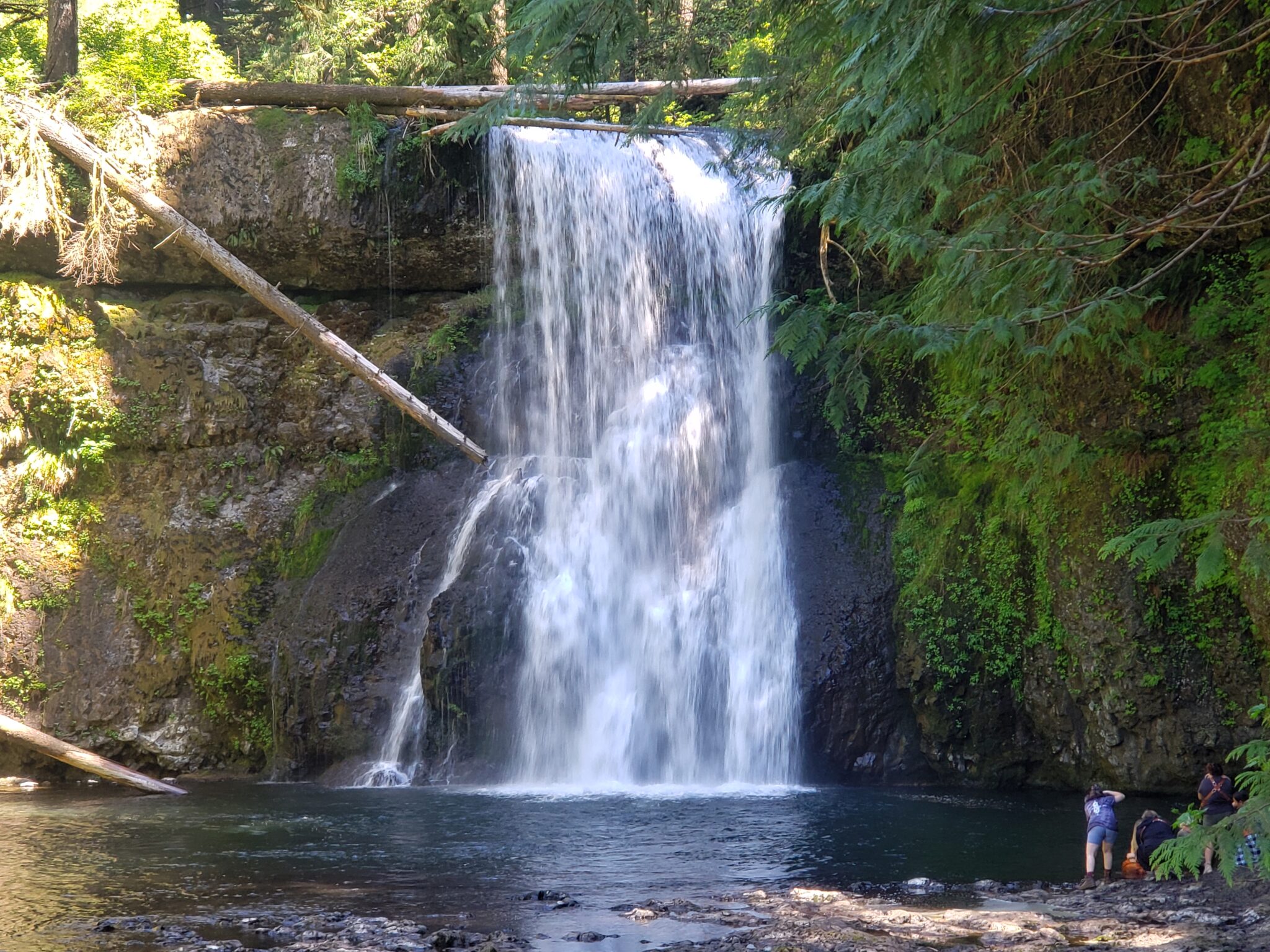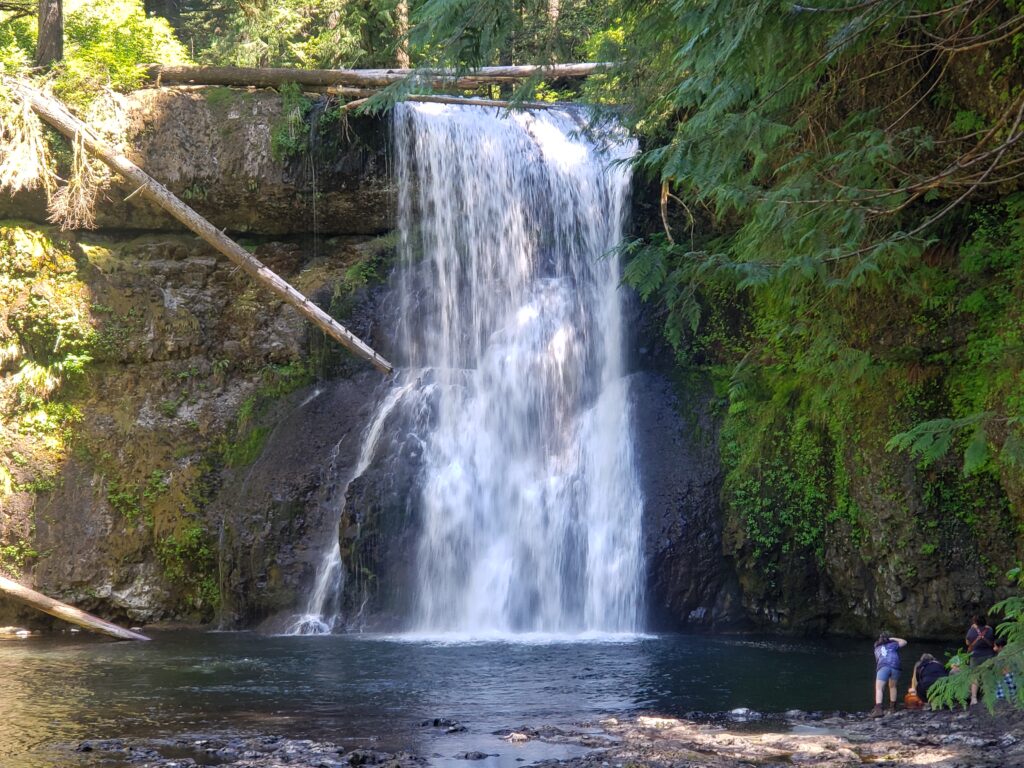 You'll see a junction in the trail. If you go right, you'll find the North Falls parking lot and the restroom. If you go left, you'll find the trail to Upper North Falls.
She's a 65-foot beauty!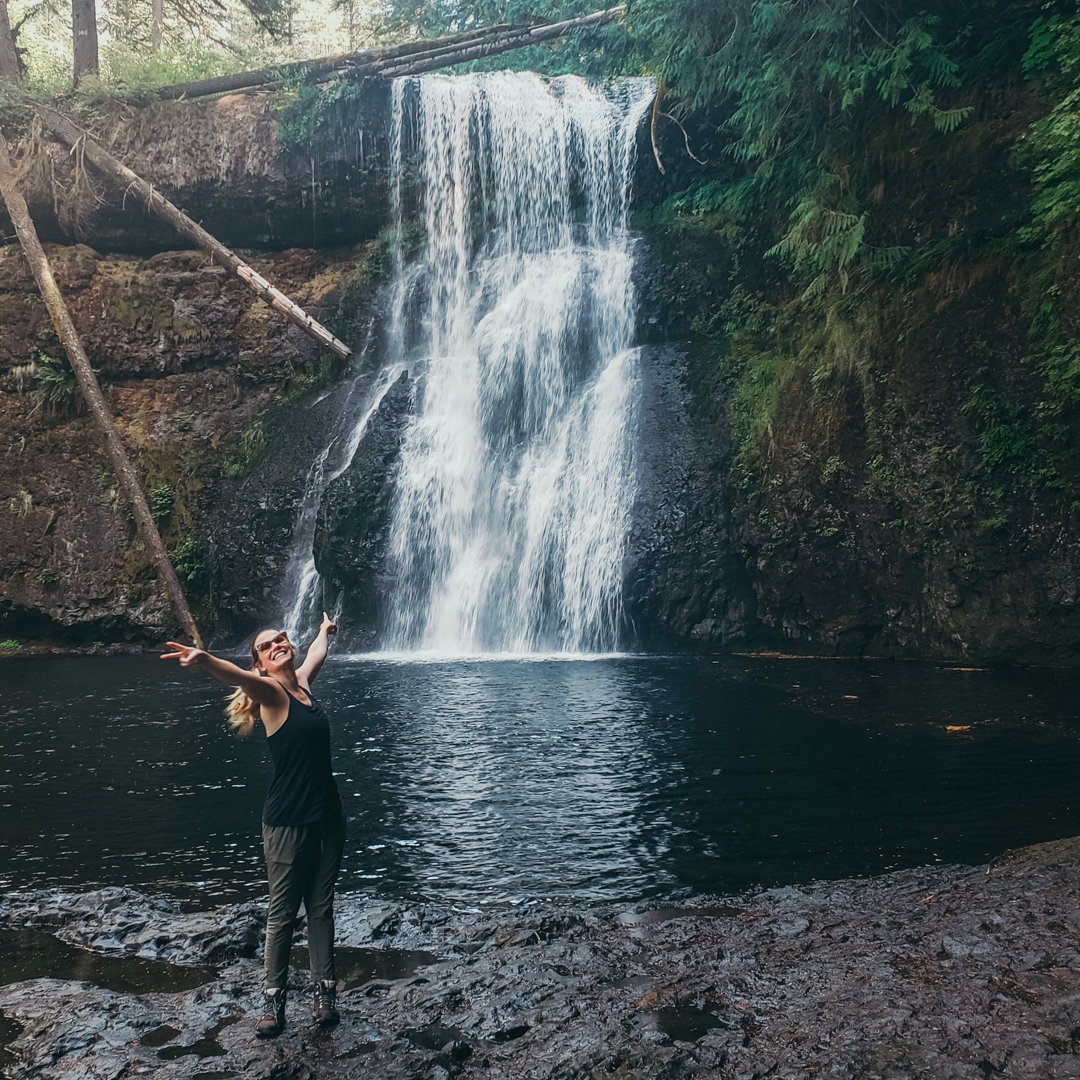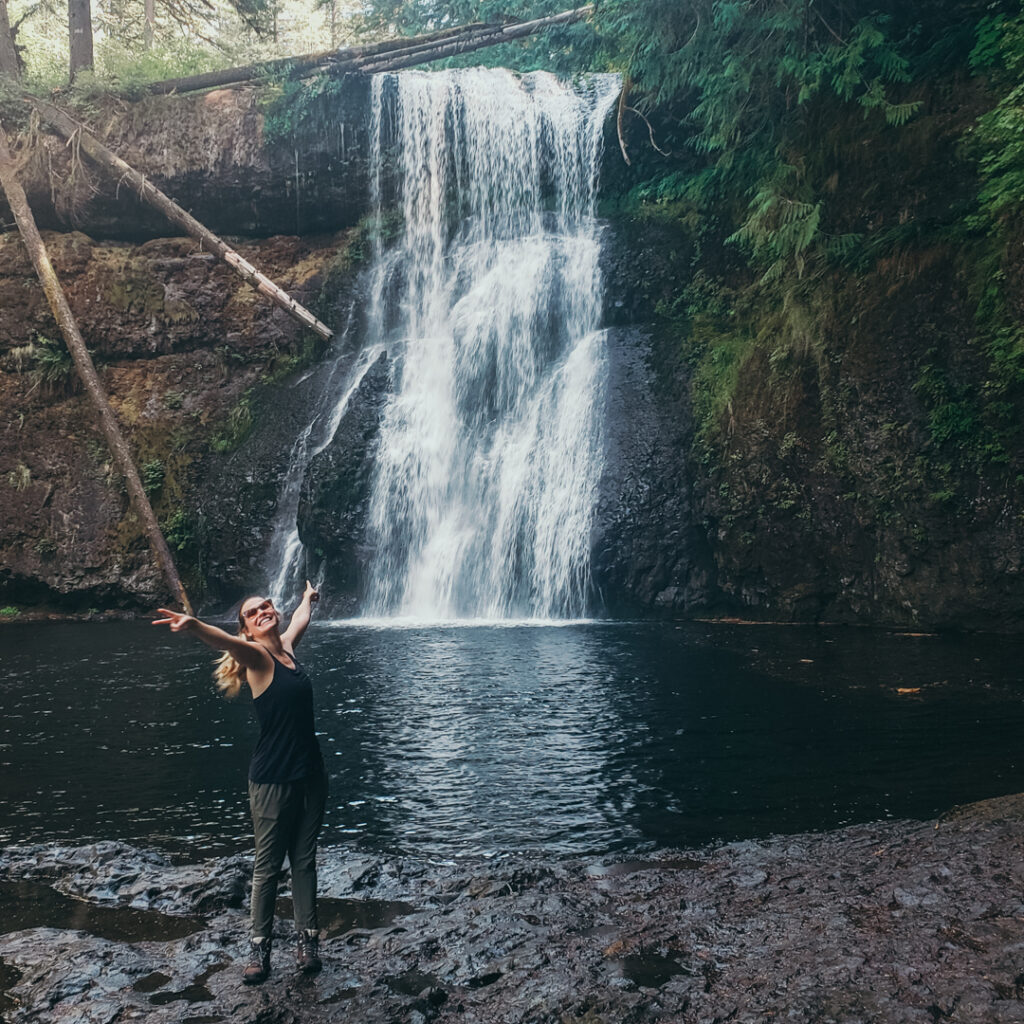 That's 10 waterfalls!
To get back to the parking lot by way of the loop, you will find the Rim Trail back at the junction near where the trail splits toward the parking. It's a two-mile walk back to the South Falls Day Parking Lot.
Now you're in this incredible old-growth forest and it's a whole other world with deer plodding along in front of you and Douglas firs and Hemlocks building an evergreen canopy above you.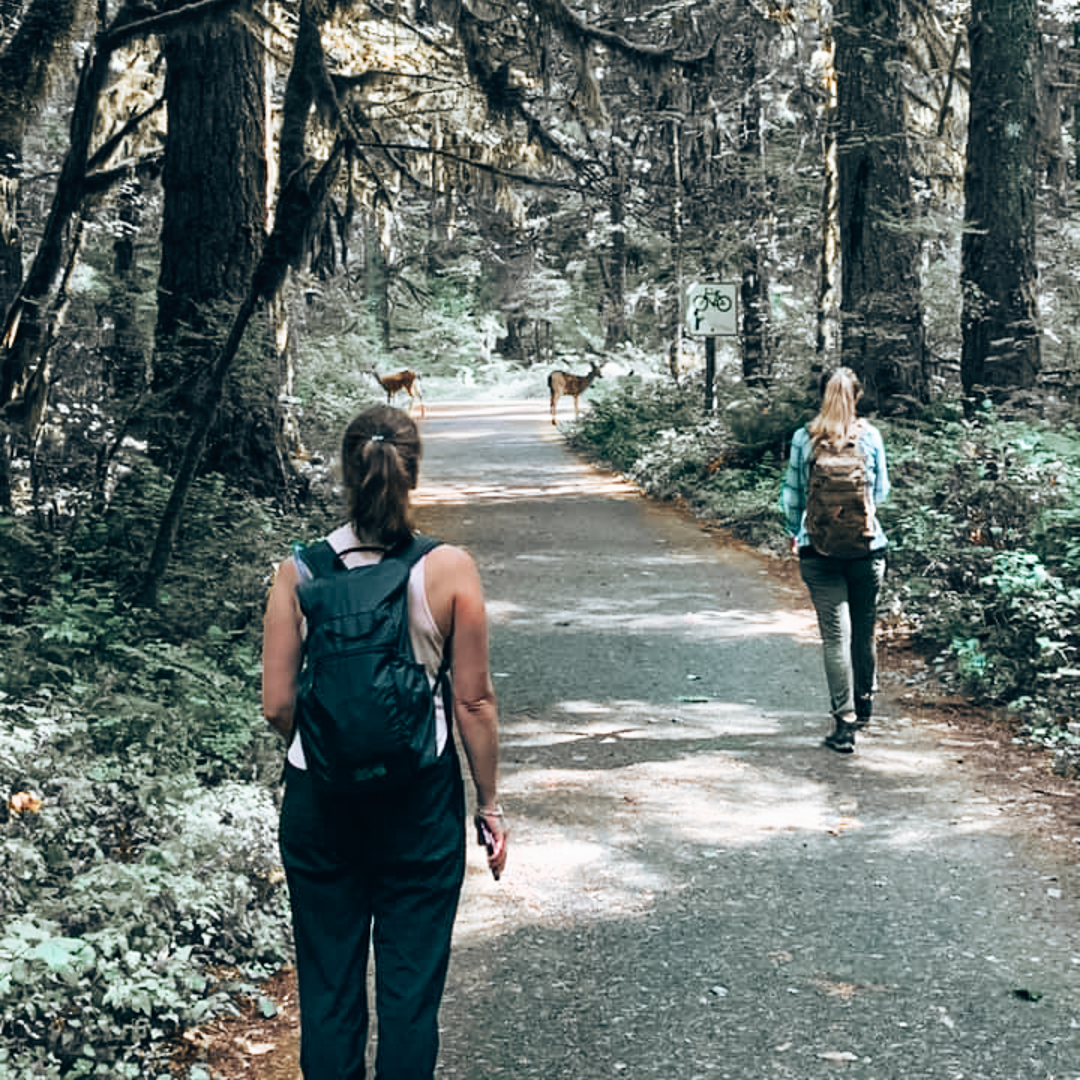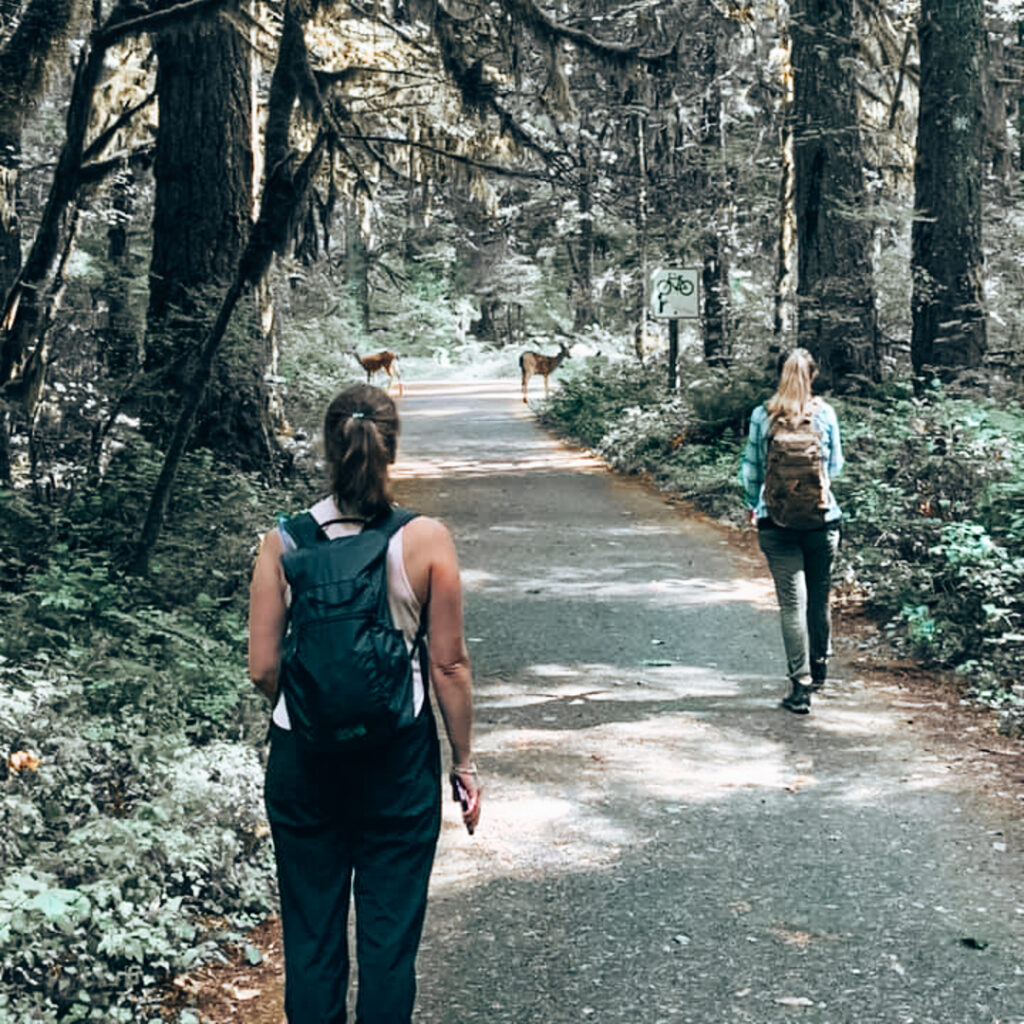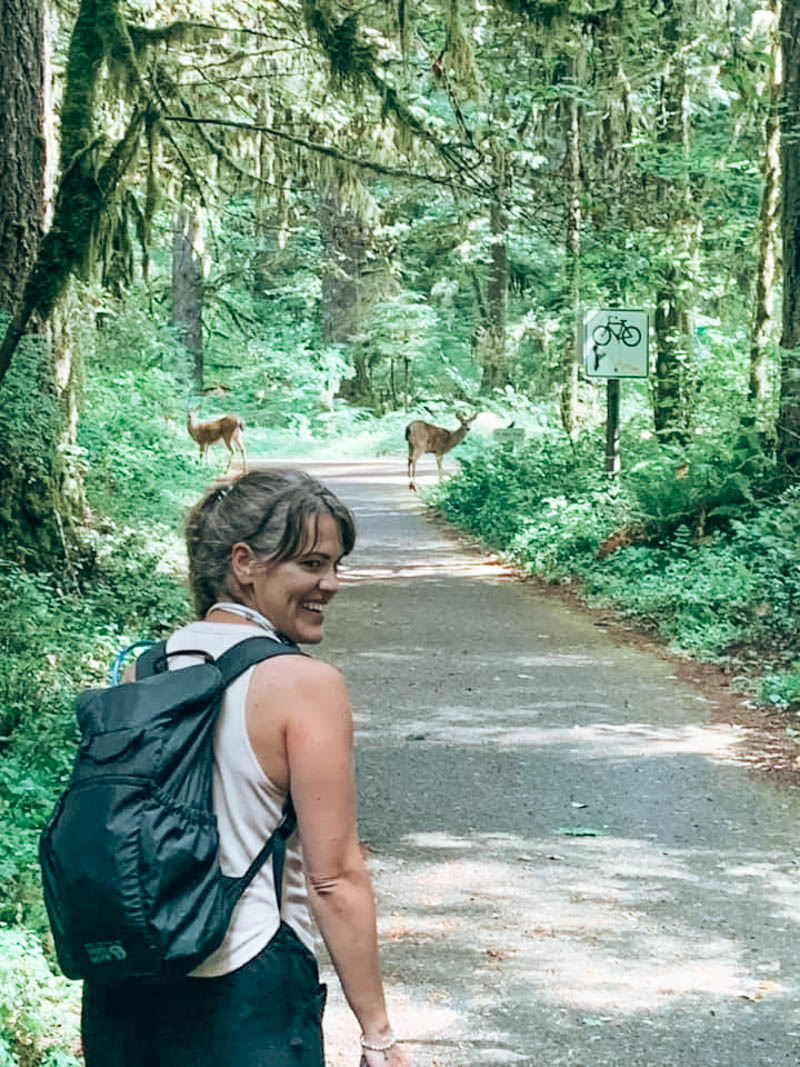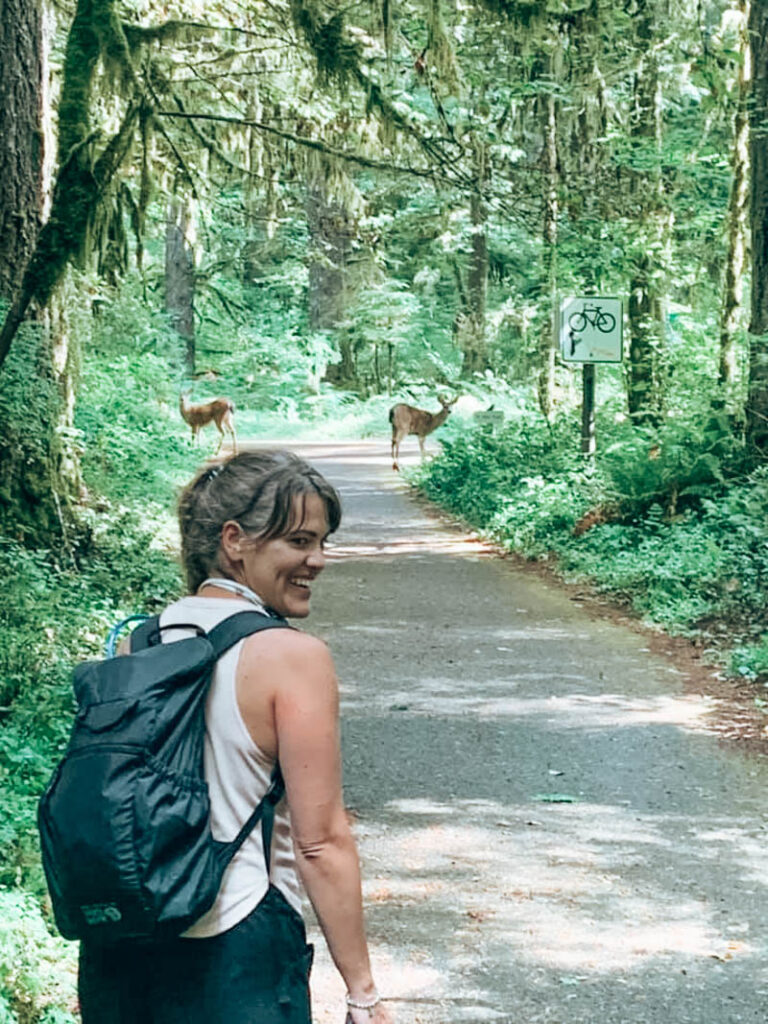 How long does the Trail of Ten Falls take to hike?
It took me 4.5 hours with lots of stops for photos, videos, and lunch. It is doable in 3.5 to four hours, but I highly encourage you to take your time and enjoy this hike. It's best to start early in the morning to avoid crowds, especially on weekends.
Which direction is the best way to walk the full loop?
I've walked in both directions from South Falls (as described in this post) and from Upper North Falls. I liked both directions, but preferred starting with South Falls and ending with the epic beauty of North Falls, which is my favorite waterfall.
In both directions, you can park at the South Falls parking lot. If you want to go to North and Upper North first, just head for the old-growth forest and away from the restrooms and gift store. Look for signs to the Rim Trail. You can also park at the North Falls parking lot.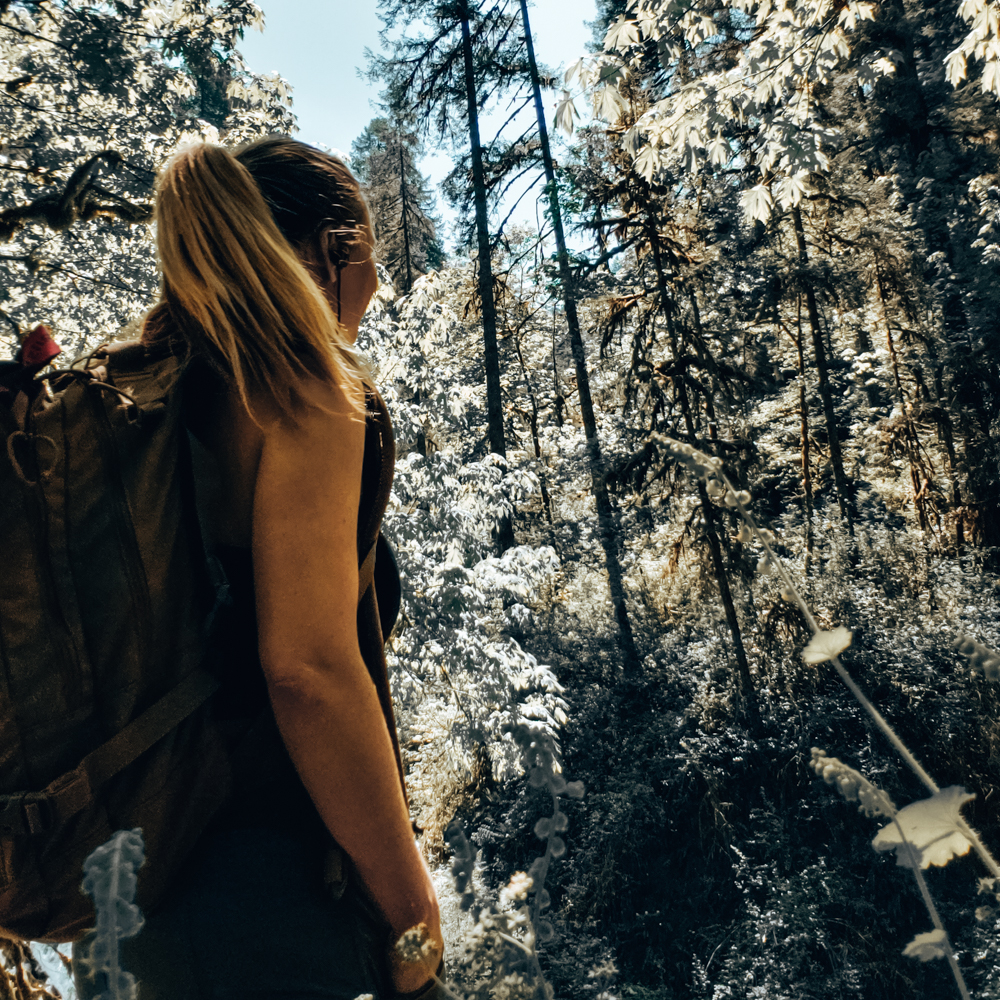 How do you get to the Trail of Ten Falls?
Silver Falls State Park is 1.5 hours south of Portland. The South Falls day-use parking lot is where you need to head!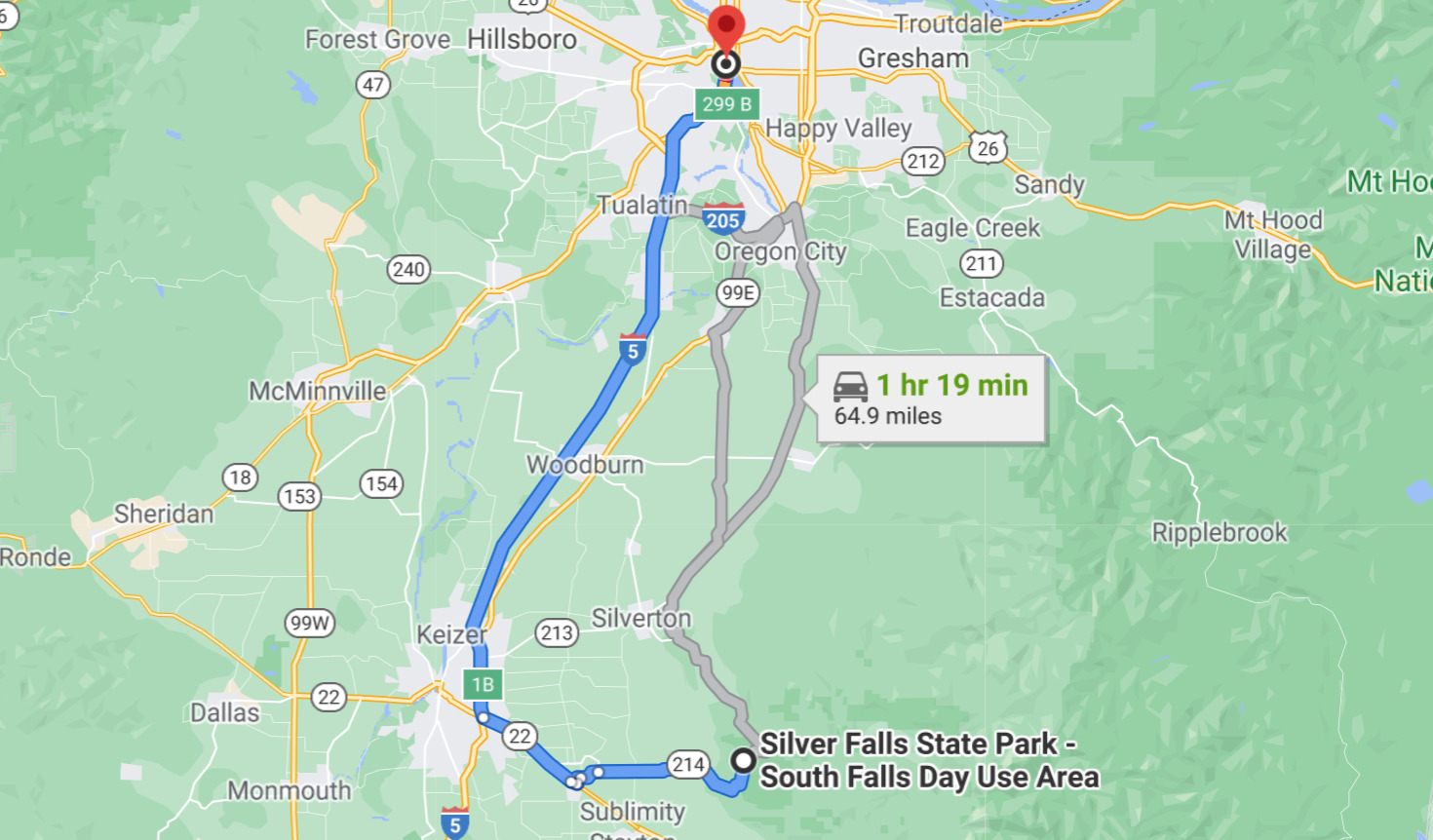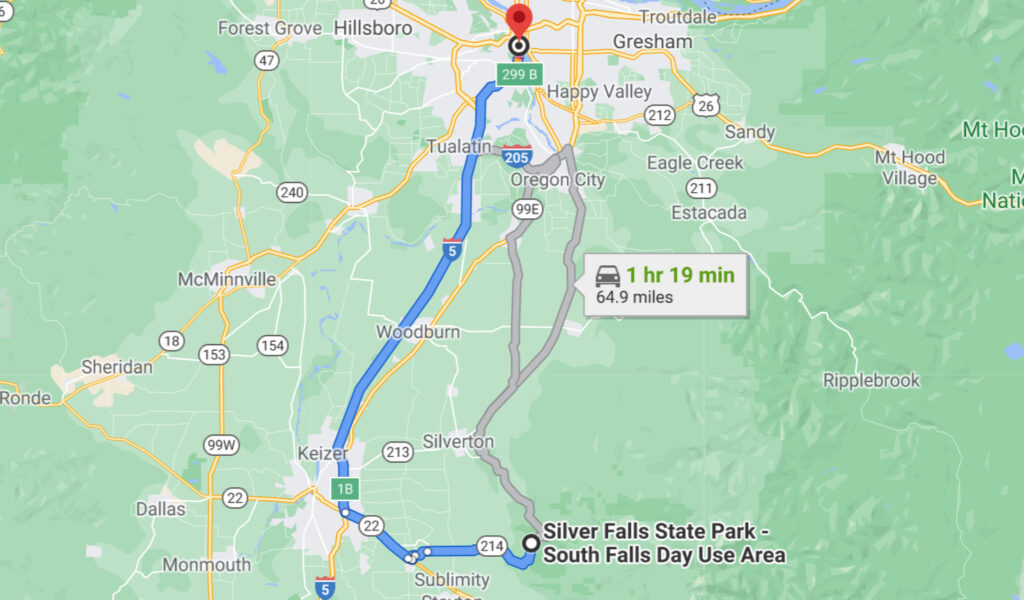 How much does it cost to park?
It costs $5 to park for the day. A $30 annual Northwest Forests Pass also works, or a Silver Falls campground receipt. You can pay with cash or credit card.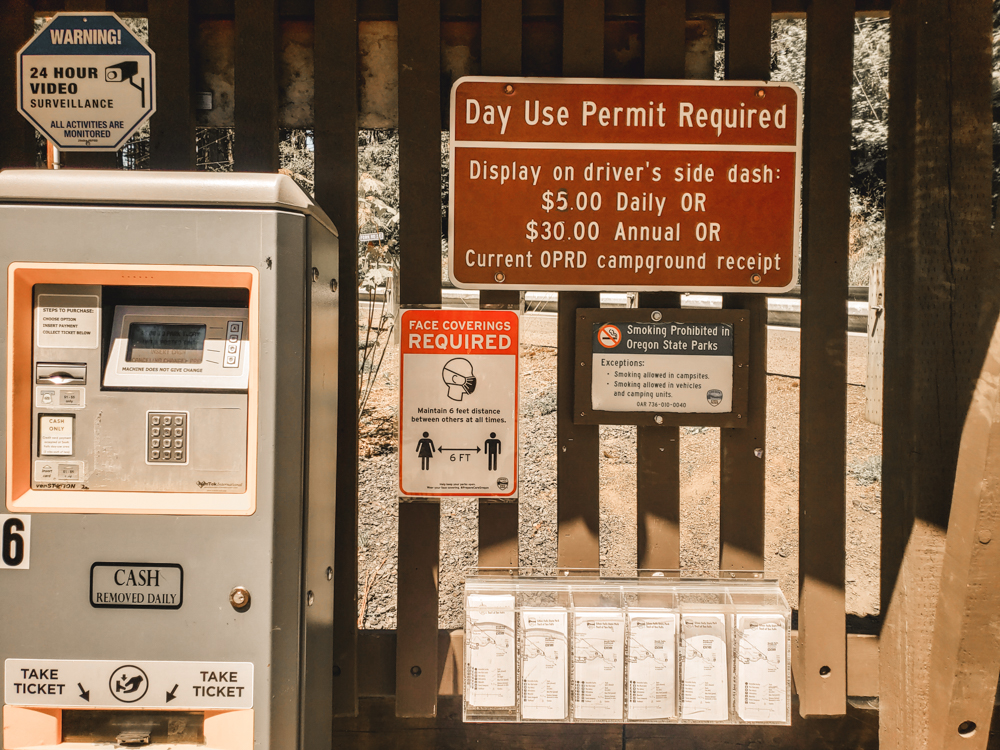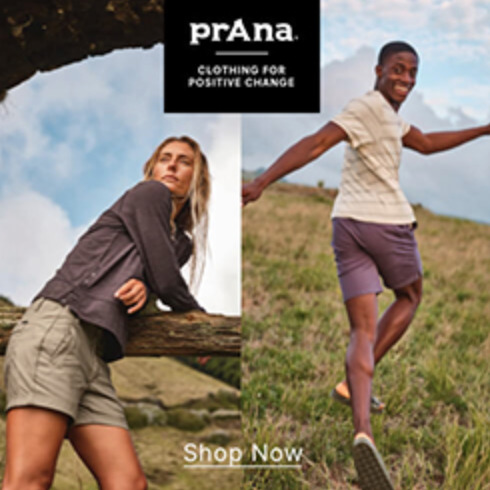 Trail of Ten Falls weather
There is always a chance of rain in the Pacific Northwest. It's why everything is so green!
This is a beautiful trail any time of the year. June-September will be your best time to skip the rain but still be prepared for it. It will be wet and muddy October-May. My video above is from a day in May, though. As you can see, it was beautiful and sunny, but not too hot.
Are dogs allowed?
Dogs are not permitted on the Canyon, Twin, Maple Ridge, or Winter trails. They are allowed on the Rim Trail.
Is water available?
There is a water refill station at the South Falls day-use parking lot near the café.
Where to stay near the Trail of Ten Falls
There is a campsite at Silver Falls State Park. Reservations can be made here.
Or check out these hotels and homestays in the area:
Thank you for reading this post about the Trail of Ten Falls in Oregon!
About the Author
Hi! I'm Jen!
I'm a freelance writer and travel blogger who quit my nine-to-five after my fiancé, Jeff, died of cancer at the age of 40. When he died, I realized that life is just too short to delay our dreams. Since my dream was to travel and write, I now travel and write full-time. Today I wear hiking boots instead of heels and collect experiences instead of things.
You might like