This is How to Visit Crater Lake
Hey there! This post may contain affiliate links, which means I'll receive a commission if you purchase through my link, at no extra cost to you. Please see my legal page for more details.
This is how to visit Crater Lake National Park – the only national park in Oregon and the deepest lake in America!
A collapsed volcano filled with the bluest water I've ever seen and nestled in the only national park in the state of Oregon, it's a must to visit Crater Lake!
Here you will see the cleanest and clearest large body of water in the world.
What is Crater Lake?
Crater Lake is a collapsed volcano. The lake is a caldera that formed after the collapse of Mt. Mazama when it erupted 7,700 years ago. The lake is fed entirely by rain and snow.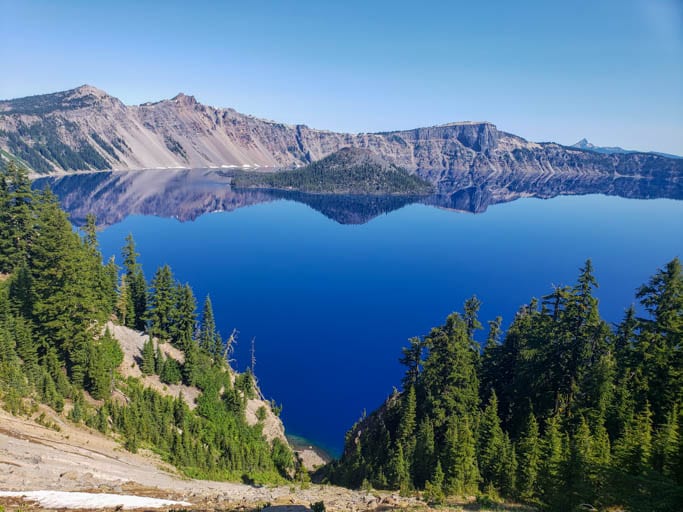 Where is Crater Lake?
Crater Lake is located in southern Oregon. It is a four-hour drive south of Portland and a seven-hour drive north of San Francisco.
We drove the long route from Portland through the beautiful mountain town of Bend, which is just two hours from Crater Lake and three hours from Portland. Then we took the short four-hour direct route north back to Portland through Eugene.
How much does it cost to visit Crater Lake?
The cost to enter Crater Lake National Park is $30 in the summer months (May 22-Oct. 31) and $20 in the winter. This pass permits one vehicle and is good for seven days. ($25 for a motorcycle in the summer and $15 in the winter.)
It is $15 per bike and per pedestrian. That pass is also good for seven days.
Of course, your America the Beautiful Annual Pass gets you into all the National Parks for one year for $80. (I never leave home without it!)
How to visit Crater Lake during COVID-19
There are pros and cons to visiting Crater Lake during the COVID-19 pandemic.
Social distancing protocols are in place, which means limited facilities. When I was there in July, 2020, the Steel Visitor Center was closed and the Rim Visitor Center was open, though the line to get inside was quite long since fewer people were allowed inside at one time.
Out on the trails, many people wore masks, but there were a good amount of people who just didn't bother. I would say 75 percent of people covered their mouths in some way upon passing others on the trails.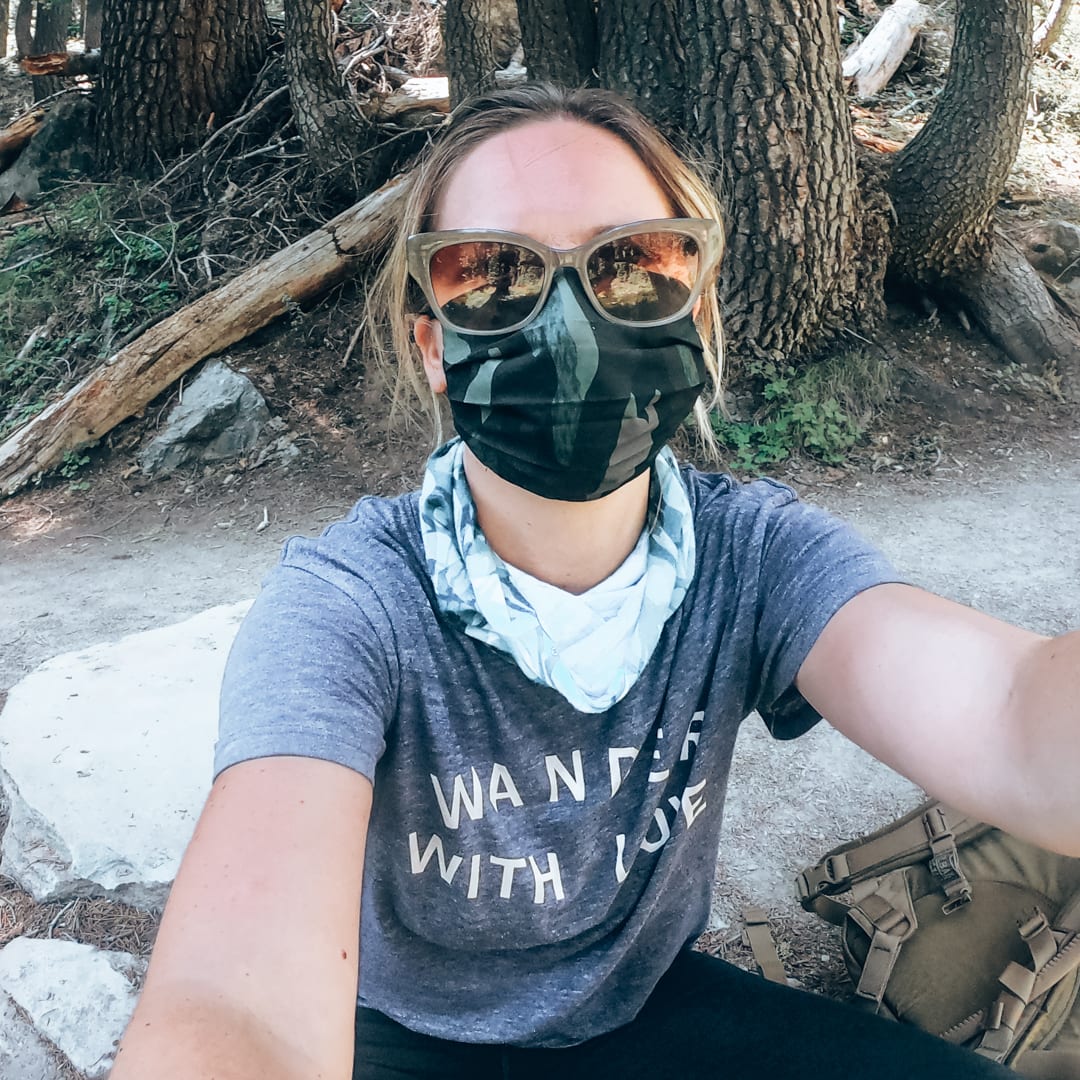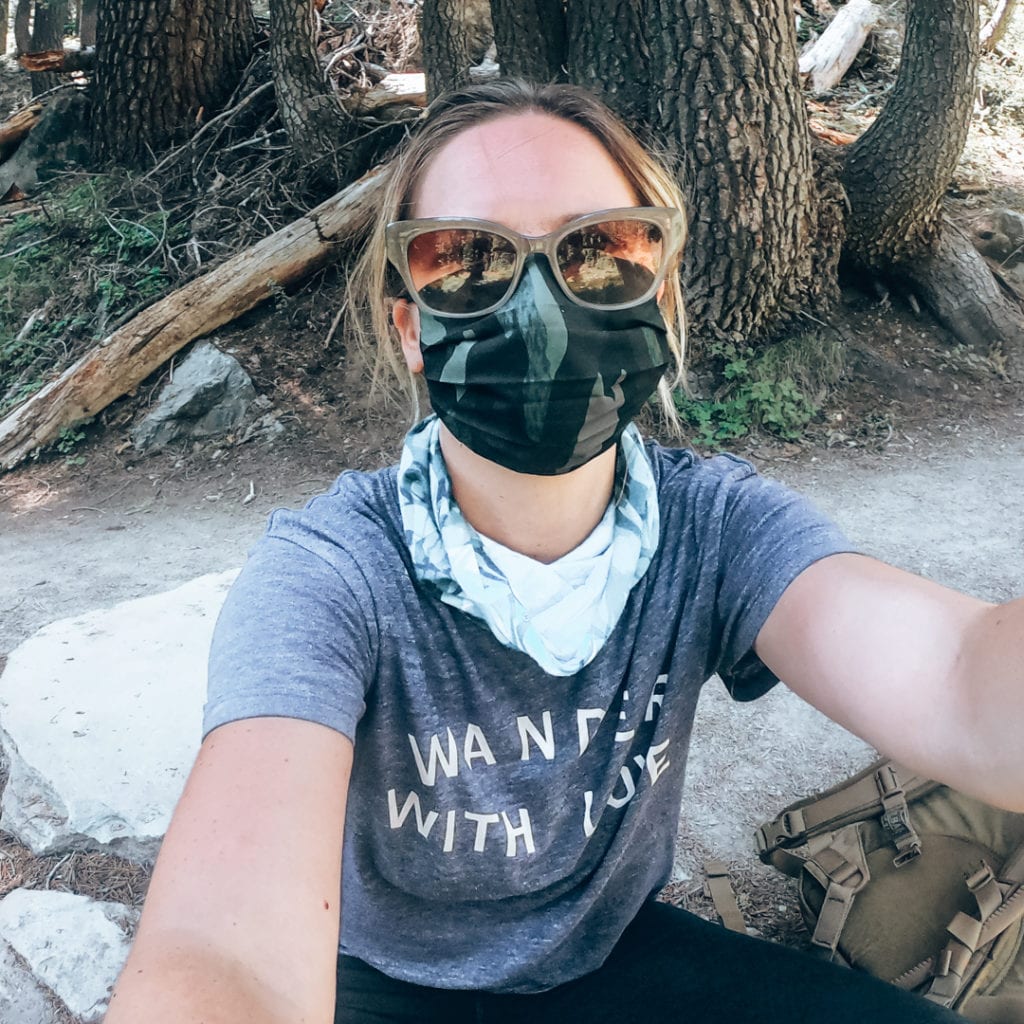 In some places on the trails, regardless of mask, it is not possible to keep a six-foot distance while passing.
The best thing about visiting Crater Lake during the COVID-19 pandemic is the lack of recreation on the lake. Since there are no boat tours, the water is untouched and absolutely still, making the blue of the lake even more incredible.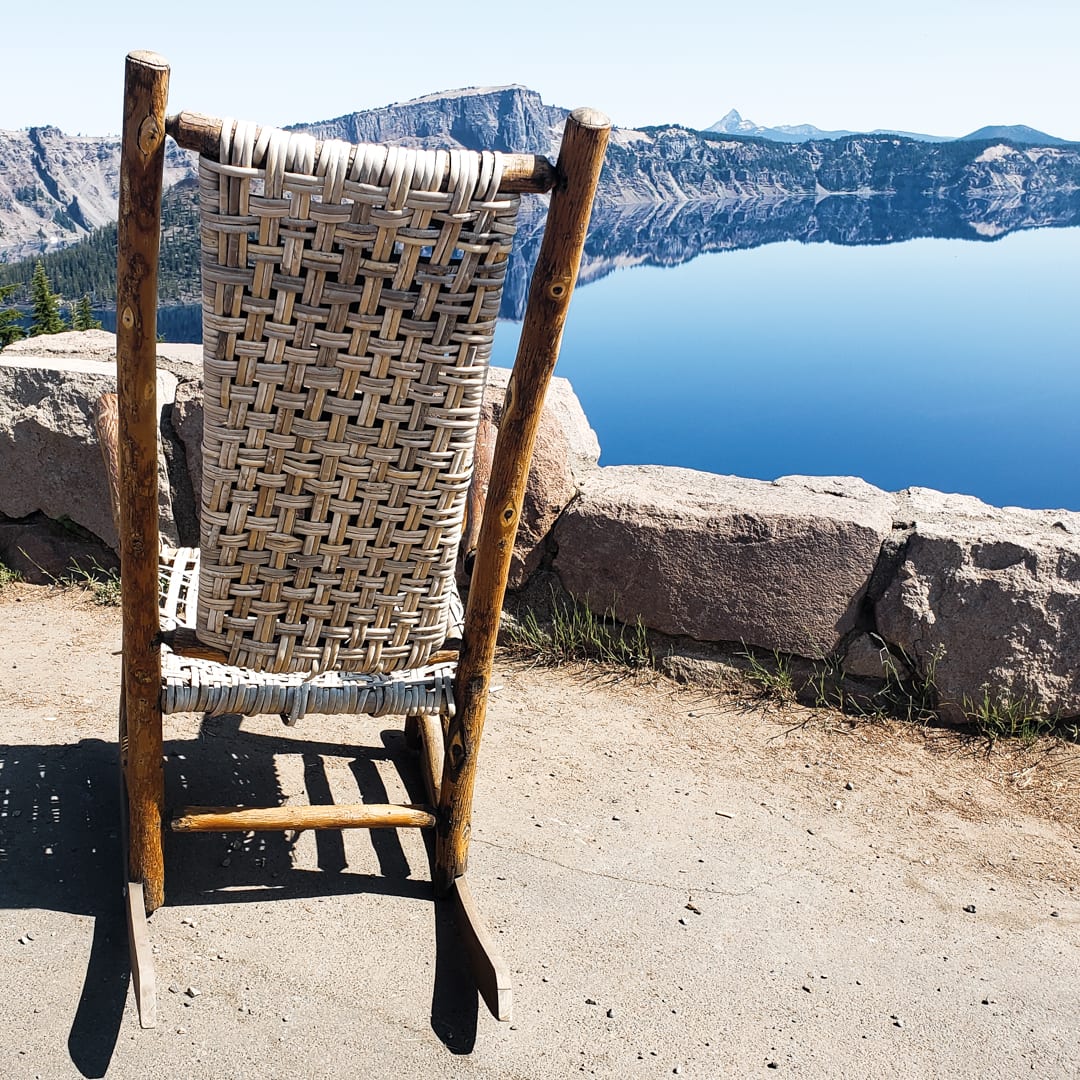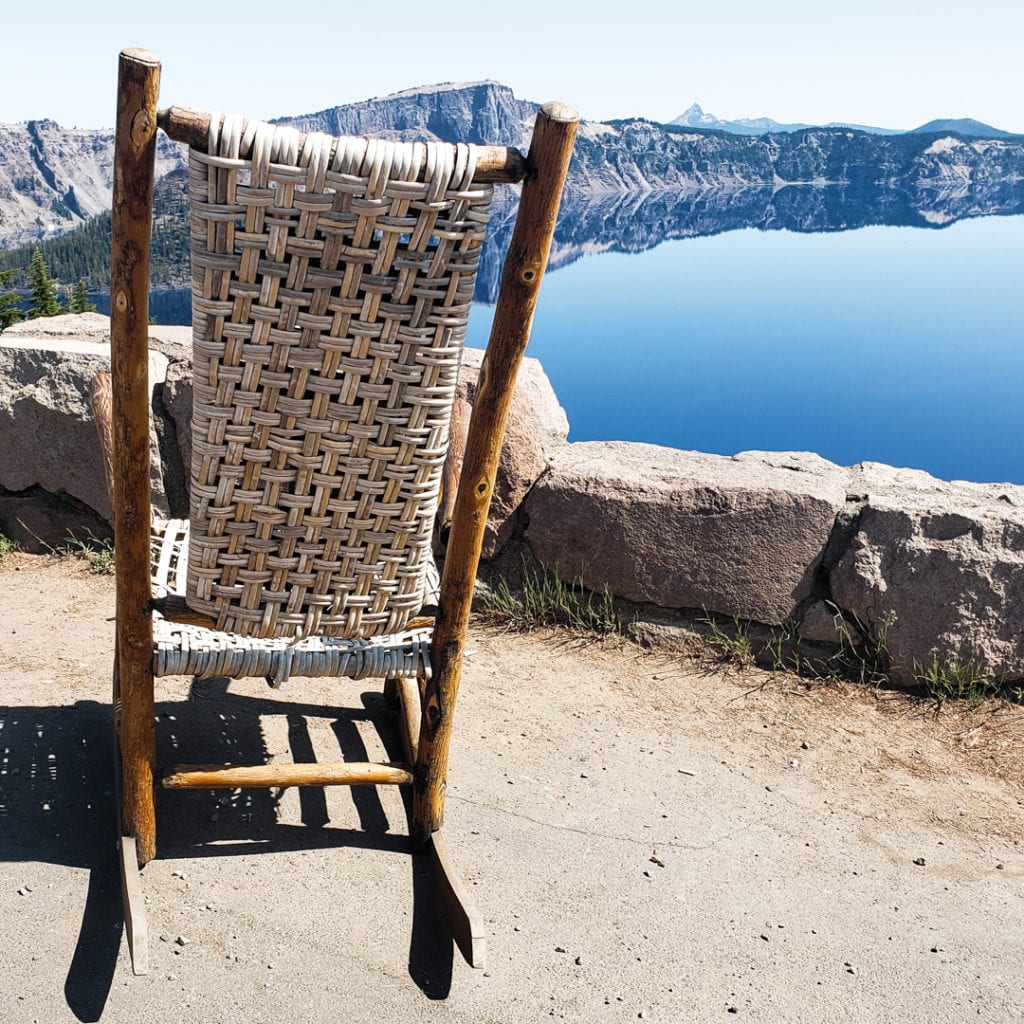 Where do I get my National Park Passport stamped When I visit Crater Lake?
I skipped the crowds and the line at the Rim Visitor Center by snagging my cancellation stamp at the smaller (and nearly empty) Discovery Building. A very nice man was waiting for National Park Passport holders with stickers that look just like the stamp.
When there isn't a global pandemic, stamps are available at both visitors centers and the post office at park headquarters near the Steel Visitor Center.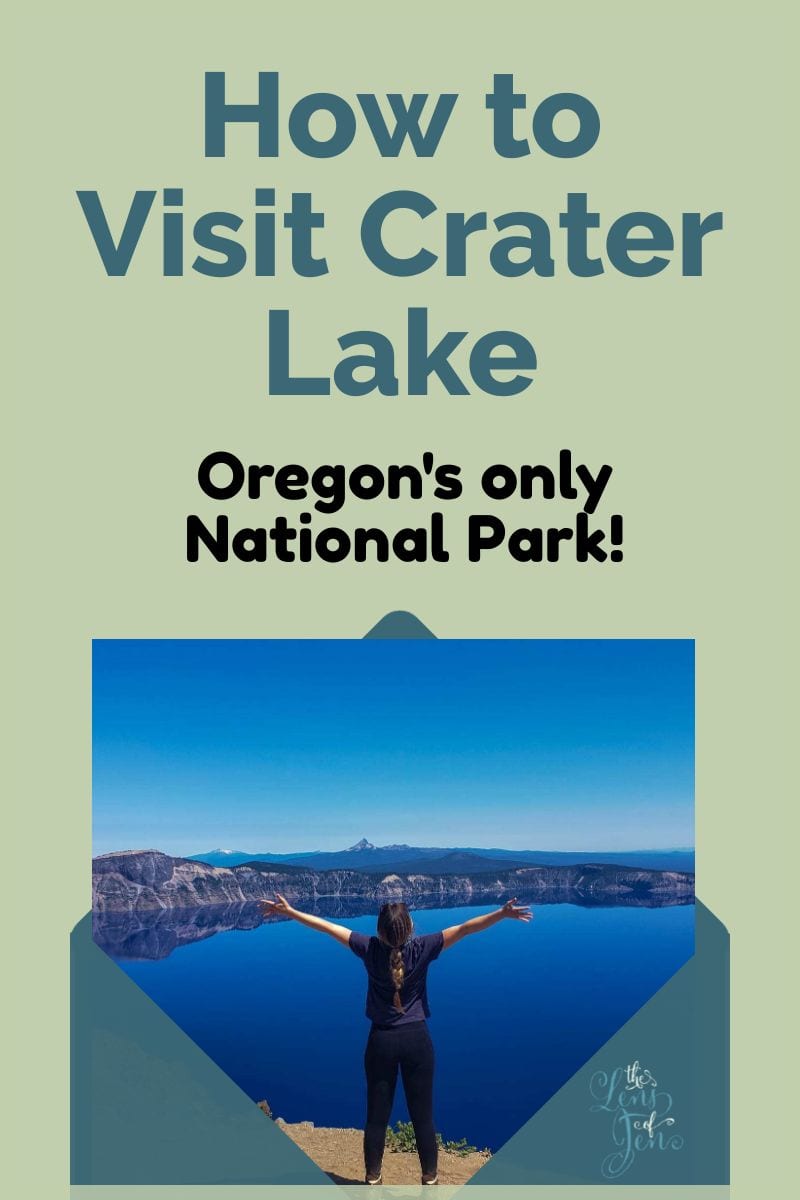 How long does it take to visit Crater Lake?
Two days is the perfect amount of time to visit Crater Lake in my opinion, though you can hit two or three trails with ease in just one day. More time is necessary to fully explore the entire national park and surrounding area.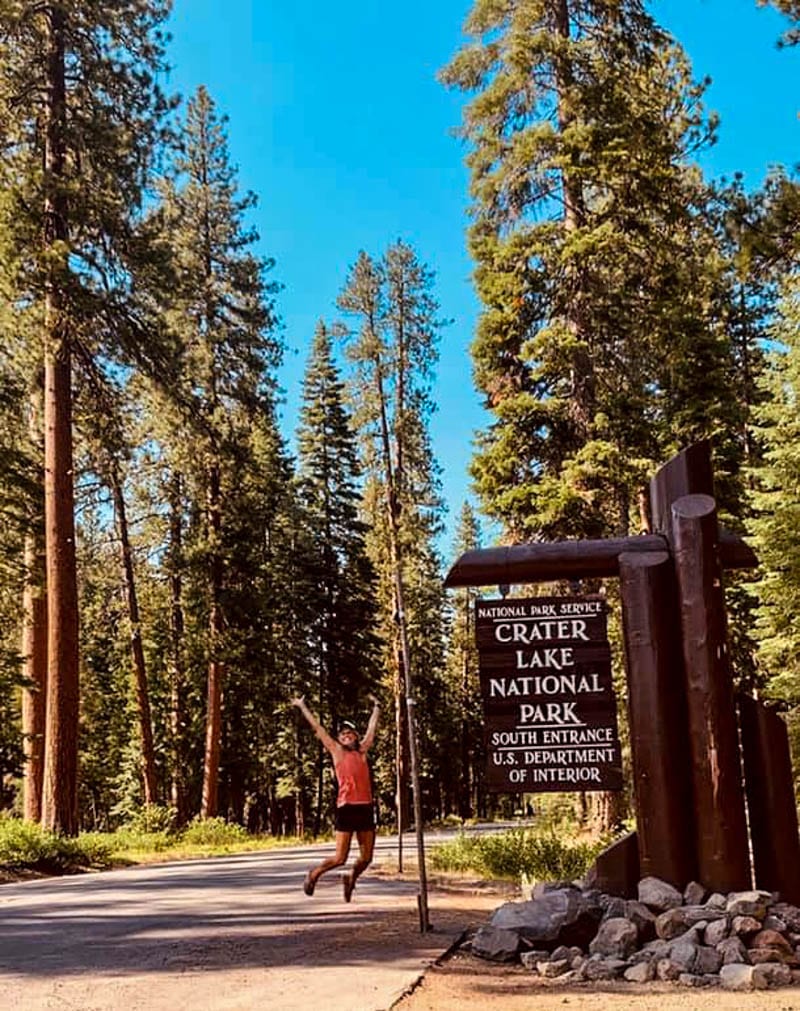 How deep is Crater Lake?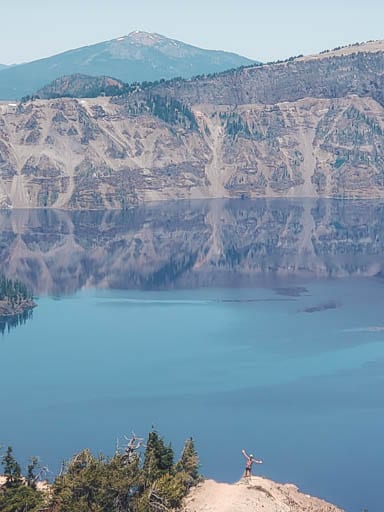 Crater Lake is 600 meters deep (1,949 feet). It is the deepest lake in the United States.
Can you drive around Crater Lake?
Yes. In the summertime, it is possible to drive around Crater Lake. Rim Drive is a 33-mile loop around the lake with more than 30 lookout points.
Trolley tours are usually available from Rim Village and can be booked in advance through Crater Lake Trolley. (Trolleys are unavailable for the 2020 season due to COVID-19.)
Can you boat in Crater Lake?
There are boat tours available on Crater Lake in normal years between early July and early September. They are cancelled for the 2020 season due to COVID-19 and social distancing protocols.
In order to access the dock, you need to take the Cleetwood Cove Trail, which is a very steep, 1.1-mile hike from the rim to the lake.
Like campsite and hotel accommodations within the park, the boat tours are managed by Crater Lake Hospitality. Standard boat tours are $44 and two hours ($30 for kids under 12. Children under two years of age are not allowed on the boats.)
Can you swim in Crater Lake?
Yes, you can swim in Crater Lake, though remember that the water consists of rain and melted snow (read: VERY cold!)
The Cleetwood Clove Trail on the north side of the lake is the only trail that takes you from the rim to the lake's edge and the only legal access to the waters of Crater Lake. It's a 1.1-mile STEEP decline and, obviously, a 1.1-mile STEEP climb back up.
There is a place to jump into the water from a 20-foot cliff!
Where should I hike while visiting Crater Lake?


I don't think you can go wrong with the hiking trails in Crater Lake National Park. Here are two trails that I hiked on one warm day in July:
How to Hike Crater Lake: Garfield Peak Trail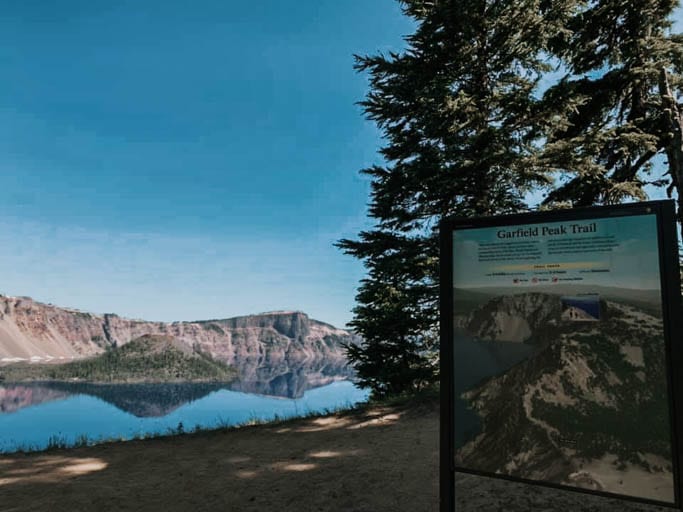 I loved Garfield Peak Trail. It is one of the most popular trails in Crater Lake National Park due to the consistent views of the lake throughout the hike. Because of the trail's popularity, I highly recommend getting an early start.
In the morning there were very few people on the trail, but by noon it was getting crowded.
Garfield Peak Trail is a 3.4-mile out and back, and the National Park Service calls it strenuous. I would call it a moderate hike leaning toward hard due to the 1,000-foot elevation gain. But it's well maintained and impossible to get lost.
Any difficulty from the hike is well worth it for the views, especially from the top.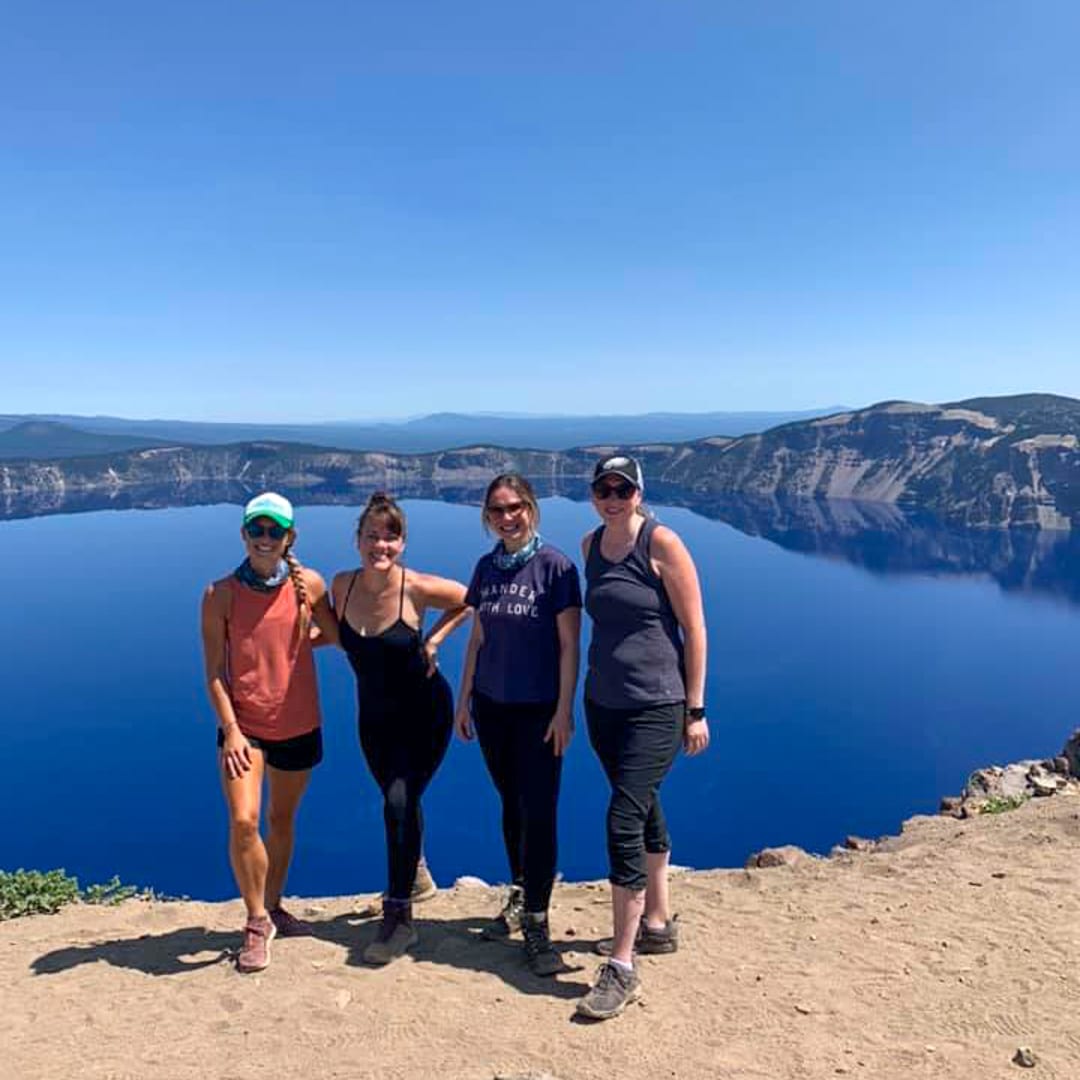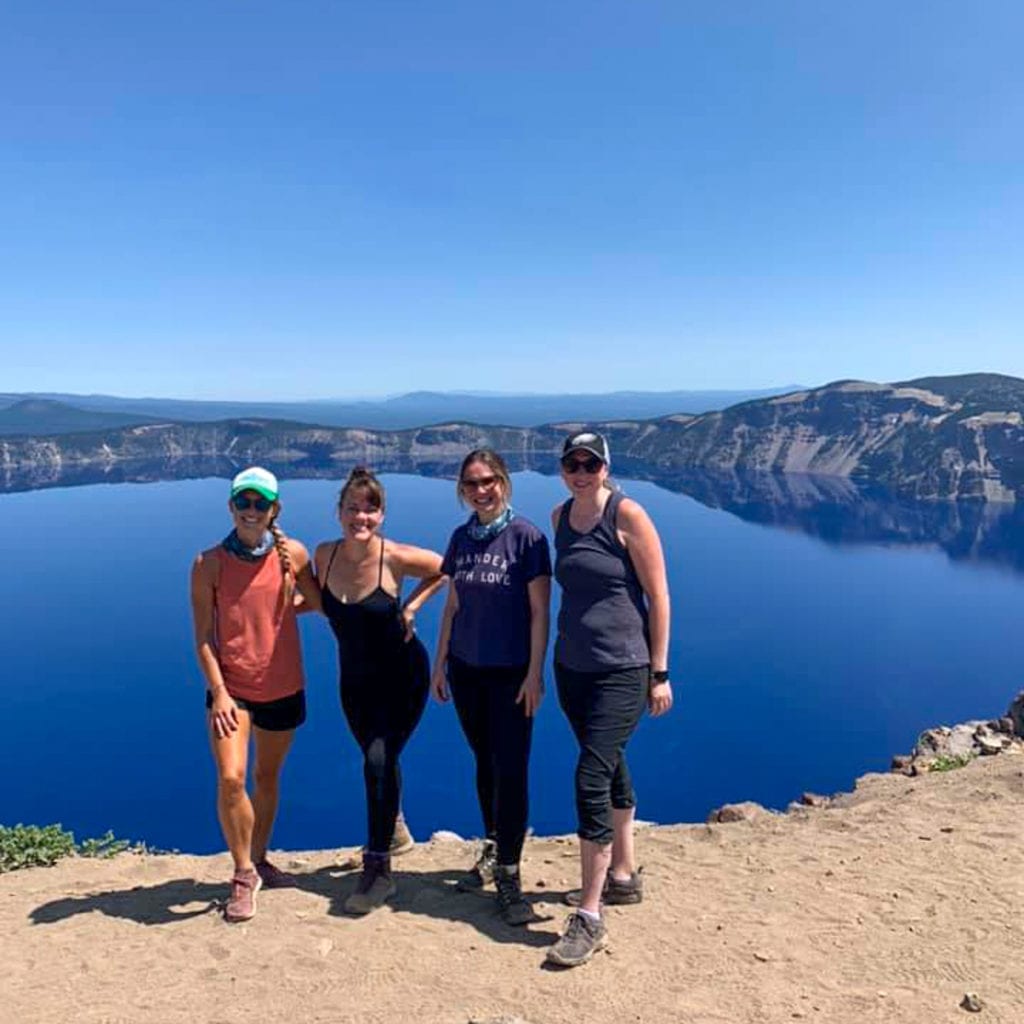 Pro Tip: Hit the trail early to avoid crowds.
How to Hike Crater Lake; Plaikni Falls Trail
I'm less bullish on Plaikni Falls Trail, though it may have been a more pleasant experience had I hiked the trail earlier in the day before all of the humans crowded into the area around the falls.
It is an easy, level, two-mile out and back to the waterfall.
The waterfall is very pretty, but I didn't see much of it because I was uncomfortable with the crowds and the lack of social distancing.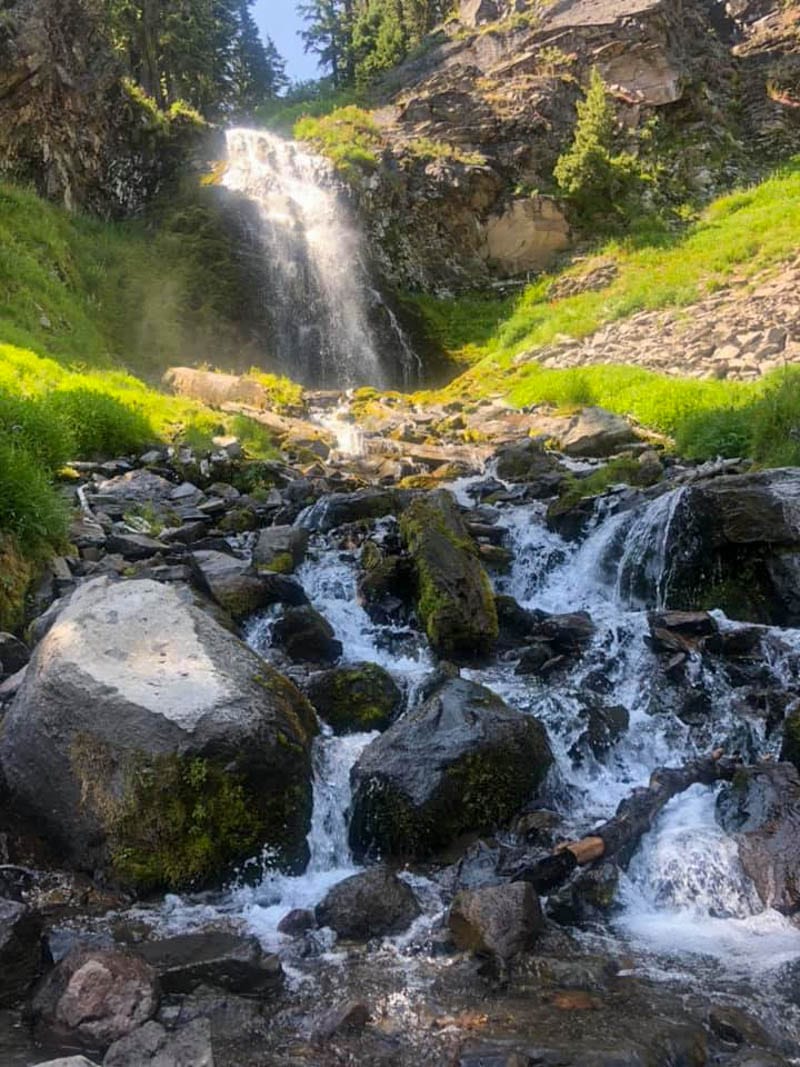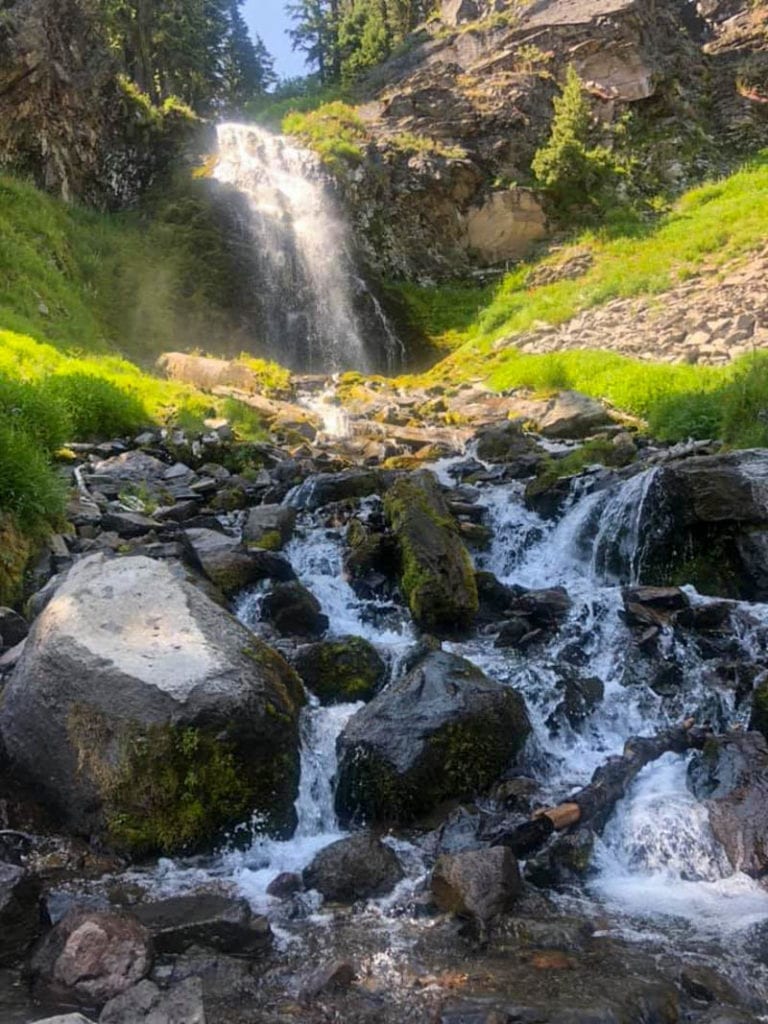 I did enjoy a brief meditation on a rock nearby where the water was more of a trickle than a flow. It trickled beautifully among wildflowers.
Pro Tip: Use lots of bug spray before this hike.
Are dogs allowed on the Crater Lake trails?
Dogs are allowed in Crater Lake National Park and on the paved areas of Rim Village. To hike with your dog, you'll need to stick to the following trails that allow dogs:
– The Godfrey Glen Trail (closed in 2020)
– The Lady of the Woods Trail
– The Grayback Drive
– The Pacific Crest Trail
What is IN Crater Lake?
Wizard Island is a 763-foot cinder cone that rises out of the waters of Crater Lake. It was formed by eruptions that occurred after the catastrophic eruption of Mt. Mazama that created Crater Lake.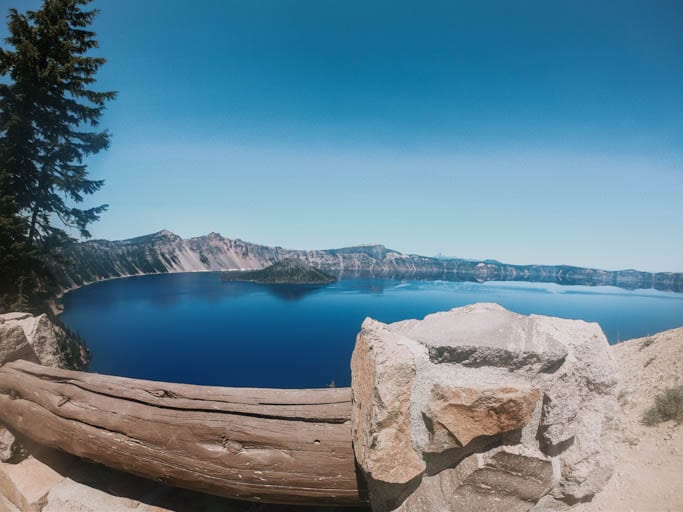 The Phantom Ship is an ancient rock in the lake that rises 170-feet above the water and looks like an abandoned ship.
An estimated 60,000 kokanee salmon and rainbow trout. The fish were introduced to the lake (along with five other species that did not survive) between 1888 and 1941. There is no evidence of native fish in Crater Lake.
Can you visit Wizard Island when you visit Crater Lake?
Yes! In normal years you can visit Wizard Island by booking a tour with Crater Lake Hospitality (canceled in 2020 due to COVID-19).
Between early July and early September, boats leave from the dock located at the base of the 1.1-mile Cleetwood Cove Trail (you must be able to hike down and up the trail with its 700-foot drop!)
The cost is $55 for a roundtrip ticket that will take you by boat around the lake and allow you three hours to explore Wizard Island and the Wizard Island Summit Trail that goes to the top of the cinder cone.
When is the best time to visit Crater Lake?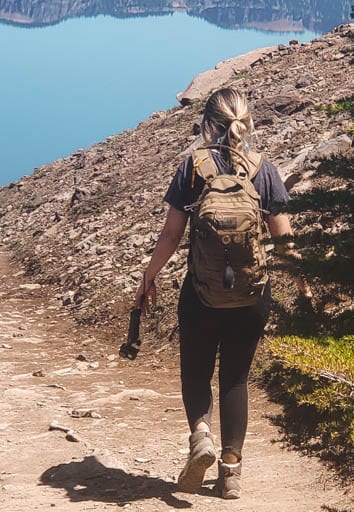 Summer is short at Crater Lake where snow blankets the park eight months of the year. The thaw usually begins in May when facilities start to open. July through mid-September is the best time (though the busiest time) to visit to ensure all roads and facilities will be open.
That being said, I really want to come back in the winter because – and how cool is this? – portions of the 33-mile Rim Drive closes down and becomes a trail perfect for cross-country skiing and snowshoeing!
Can you camp at Crater Lake National Park?
There are two campgrounds in Crater Lake National Park that are open in the summer months (May through October). They were full when we attempted to book a campsite, but we were booking last minute.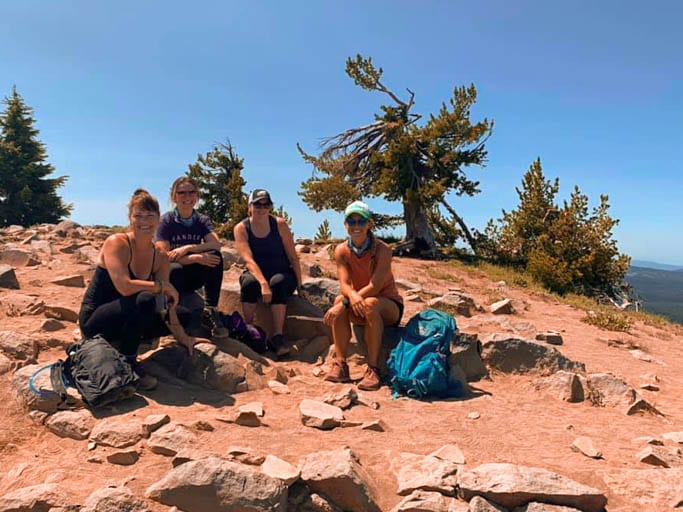 Mazama Campground has more than 200 campsites. You can stay here with an RV. It is open late May through early October. Reservations are accepted for 75 percent of the campsites (though I would get there very early in the day and wouldn't bet on getting a site.)
The Mazama Campground is located seven miles south of Rim Village near Highway 62.
Lost Creek Campground has 16 campsites (tents only). No advanced reservations. It is open early June through early October. The Lost Creek Campground is located three miles south of East Rim Drive.
Whether camping or staying at one of the two brick-and-mortar accommodation sites in the park, reservations are managed through Crater Lake Hospitality.
Are there hotels in Crater Lake National Park?
Two hotels operate in the park in the summer months (May through mid-October). They fill up really fast and you must book far in advance.
Crater Lake Lodge literally overlooks the lake. We actually parked at the Lodge before hiking Garfield Peak Trail and remarked on how it looked more like a (very large) European Inn than an American hotel. It has 71 rooms, which start at $200 per night. Crater Lake Lodge opens in mid-May and closes for the season in mid-October.
The Cabins at Mazama Village are open mid-May through early October. The 40 cabins are located seven miles south of Rim Village and start at $164 per night.
Where can you stay near Crater Lake National Park?
This section may contain affiliate links for which I get a small commission at no cost to you.
Fort Klamath is 25-miles south of Crater Lake, Chiloquin is 40 miles south, Union Creek is 25 miles west, Prospect is 35 miles west, Diamond Lake is 20 miles north, and Chemult is 40 miles north.
Here are the currently available apartment stays and hotels near Crater Lake:
This is the Hipcamp site that we used to find our campsite.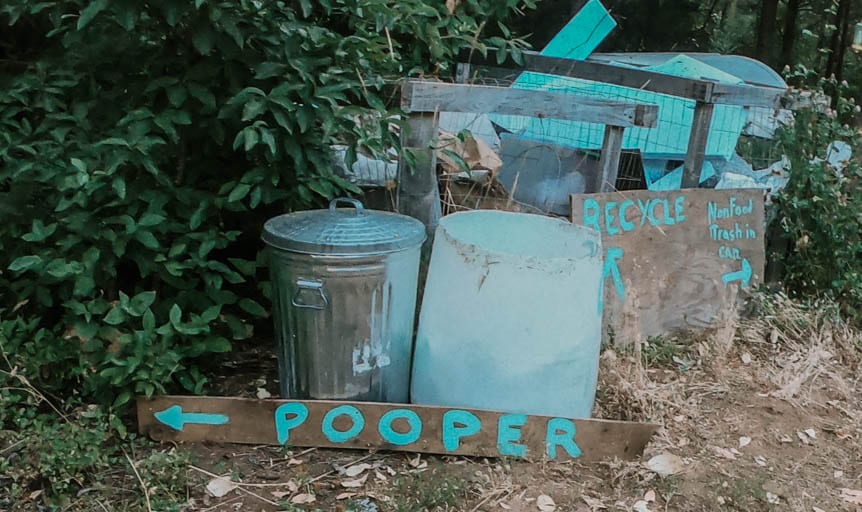 Fun Facts about Crater Lake
Crater Lake is so blue (seriously it's SO BLUE!) because it is a self-contained lake (or caldera). No other bodies of water flow into it, so there is limited opportunity for minerals or impurities to pollute the water.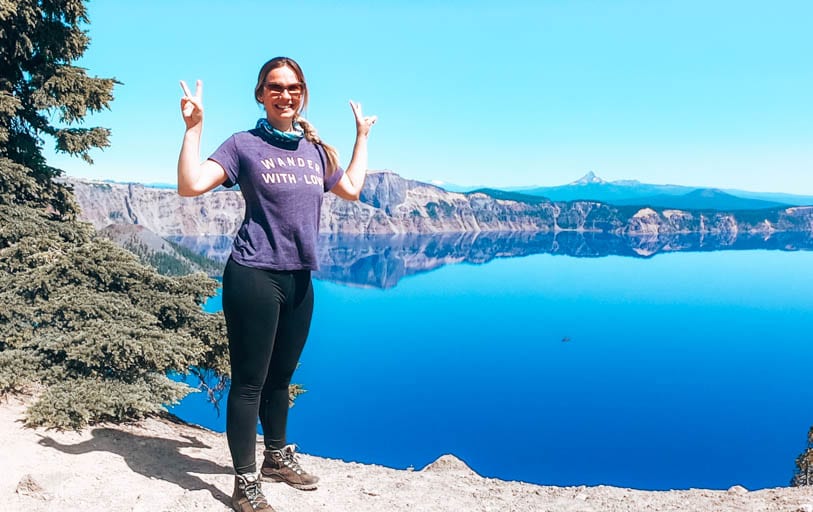 Crater Lake is the deepest lake in America.
According to the National Park Service, scientists consider Crater Lake to be the cleanest and clearest large body of water in the world.
An average of 44 feet of snow falls on Crater Lake National Park each year, making it the fifth snowiest place in America.
The Klamath considered – and still consider – Crater Lake a sacred place. At one point, only shamans, chiefs and those with great wisdom or spiritual preparedness would venture to the lake, due to the belief that the lake was just too powerful for ordinary people.
There is a "Pumice Castle" on the east wall of the caldera where orange-colored pumice and rocks form a volcanic formation that look like a castle (hence the name).
Crater Lake National Park includes 33 miles of the famed Pacific Crest Trail.
Thanks for reading this post about visiting Crater Lake!
About the Author
Hi! I'm Jen!
I'm a freelance writer and travel blogger who quit my nine-to-five after my fiancé, Jeff, died of cancer at the age of 40. When he died, I realized that life is just too short to delay our dreams. Since my dream was to travel and write, I now travel and write full-time. Today I wear hiking boots instead of heels and collect experiences instead of things.
You might like